 Mount Lycabettus
Popular Hill In Athens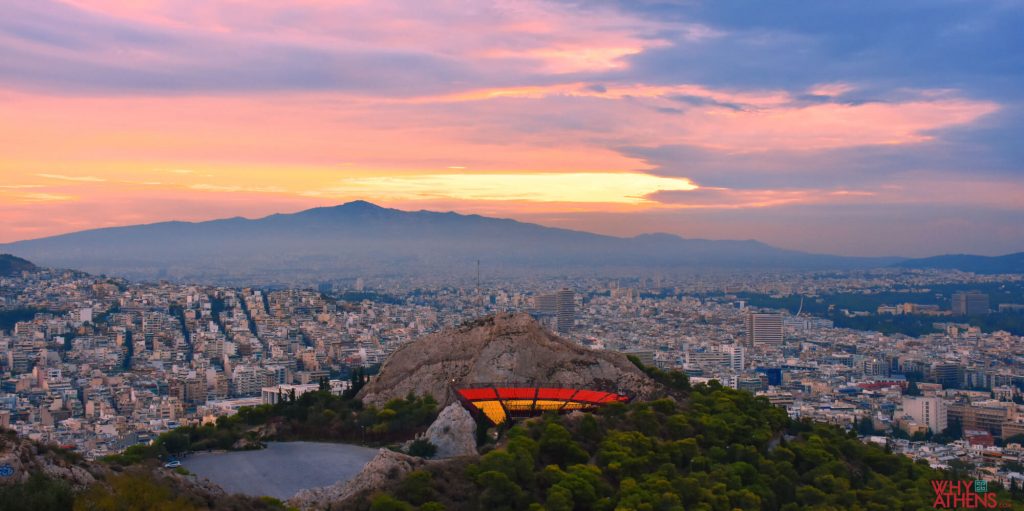 Mount Lycabettus
Popular Hill In Athens
Attractions Details
| | |
| --- | --- |
| 📌 Address | Mount Lycabettus, Athens 114 71, Greece |
| ⏰ Opening Hours | 8:00 AM - 5:00 PM |
| 💸 Entrance Fee | EUR 10 |
Find it on google maps
What is Mount Lycabettus?
Mount Lycabettus is a prominent hill located in the heart of Athens, Greece. Rising about 277 meters above sea level, it offers breathtaking panoramic views of the city and the surrounding landscapes. With its rich history and natural beauty, Mount Lycabettus is a must-visit attraction for tourists.
History of Mount Lycabettus
Mount Lycabettus has a fascinating history that dates back to ancient times. It is said to have been created by a group of mythological giants, and it has served as a strategic military lookout throughout history. In ancient Greek mythology, it is believed to be the birthplace of the first man and woman.
Why is Mount Lycabettus Important?
Mount Lycabettus holds significant importance for the city of Athens. Its prominent position and stunning views make it a beloved landmark for both locals and visitors. The hill is also home to the Chapel of St. George, a beautiful whitewashed church that holds religious and cultural significance for the people of Athens.
Things to do & see at Mount Lycabettus
The Lycabettus Funicular: Enjoy a scenic ride on the funicular, a unique railway that takes you to the top of Mount Lycabettus with ease. As you ascend, you'll be treated to breathtaking views of the city below.


The Chapel of St. George: Visit the charming Chapel of St. George, perched on the summit of Mount Lycabettus. Admire its stunning architecture and serene atmosphere as you take in the panoramic views.


The Lycabettus Open-Air Theater: Experience a memorable evening of live performances at the Lycabettus Open-Air Theater. This iconic venue hosts concerts, theatrical plays, and cultural events, providing entertainment against the backdrop of the city.


The Lycabettus Hill Walking Trail: Embark on a leisurely hike along the well-marked trails of Mount Lycabettus. Explore the lush greenery, enjoy the fresh air, and discover hidden viewpoints that offer unparalleled vistas of Athens.
Aside from these attractions, Mount Lycabettus boasts stunning natural beauty and tranquil surroundings. Its peaceful atmosphere provides a perfect escape from the hustle and bustle of the city, allowing visitors to relax and rejuvenate in nature's embrace.
Whether you're looking for breathtaking views, cultural experiences, or outdoor activities, Mount Lycabettus offers something for everyone.
Attractions Details
| | |
| --- | --- |
| 📌 Address | Mount Lycabettus, Athens 114 71, Greece |
| ⏰ Opening Hours | 8:00 AM - 5:00 PM |
| 💸 Entrance Fee | EUR 10 |
Find it on google maps
Frequently asked questions
What is Mount Lycabettus, and where is it located in Athens?

Mount Lycabettus, also known as Lycabettus Hill, is a prominent limestone hill in Athens, Greece, located northeast of the city center. It's one of the city's most recognizable natural landmarks.
How tall is Mount Lycabettus, and what is its significance in Athenian history?

Mount Lycabettus stands at approximately 300 meters (984 feet) above sea level, offering stunning panoramic views of Athens and the Acropolis. It has historical and mythological significance, with legends associating it with various gods and ancient events.
How can visitors reach the summit of Mount Lycabettus?

Visitors can reach the summit of Mount Lycabettus by taking a funicular railway, which departs from the base of the hill. Alternatively, they can choose to hike up a well-maintained path to the top.
What can visitors expect to see and do at the summit of Mount Lycabettus?

At the summit, visitors can enjoy breathtaking views of Athens, including the Acropolis, the Aegean Sea, and the city's urban landscape. There's also a charming chapel, the Chapel of St. George, and a stylish restaurant, Orizontes, where visitors can dine with a view.
Is there an entrance fee to access the summit of Mount Lycabettus?

Yes, there is a small fee to ride the funicular railway to the summit. The cost is reasonable and is well worth it for the incredible views and experience.