Currency in Bali
So, you've decided to book a vacation in Bali? Congratulations! We couldn't be more excited for you! Bali was our very first tour destination so it holds a very special place in our hearts here at ForeverVacation.
Why? Because it has SO much to offer! Visit some of the most uniquely gorgeous temples you've ever seen, make friends with monkeys in Ubud, frolic in crystal clear waterfalls, climb mountains in time to watch the sun come up from the top, snorkel with the local marine life in Nusa Penida and catch your first wave at one of the many incredible surfing beaches.
Our Top Trending Tours
All-Inclusive

Magical Ubud Rice Terrace Tour

All-Inclusive

Bali Water Sports Adventure & Water Blow Visit

All-Inclusive

Bali Cultural Heritage and Bamboo Forest Tour
Sounds great, right? And that's not even the full list of truly amazing things you can experience in this country that is bursting with culture.
If you're thinking, 'how could I possibly fit all of this into one vacation?' then we've got the answer! Private tours in Bali. We know there is so much to see and do in Bali that it can be overwhelming, and tours in Bali are a great way to fit as much as you can into your days on vacation in Indonesia.
But we also know that group tours can mean that you don't have as much freedom to do what you really want to do with your days. This is exactly why we created our private tours in Bali, so you get to choose exactly how you want to see this magical island.
On our tours you'll get your very own local friendly tour guide (and driver and photographer) for the day. They'll share their local knowledge and pack plenty into your days but also give you the freedom to personalize your tour to fit you. Tours in Indonesia have never been better!
So, now you're starting to plan your trip to Bali, we thought we'd help you out with some top tips on the currency in Bali so you can get prepared! Here's everything you need to know about organizing your money for your Bali vacation.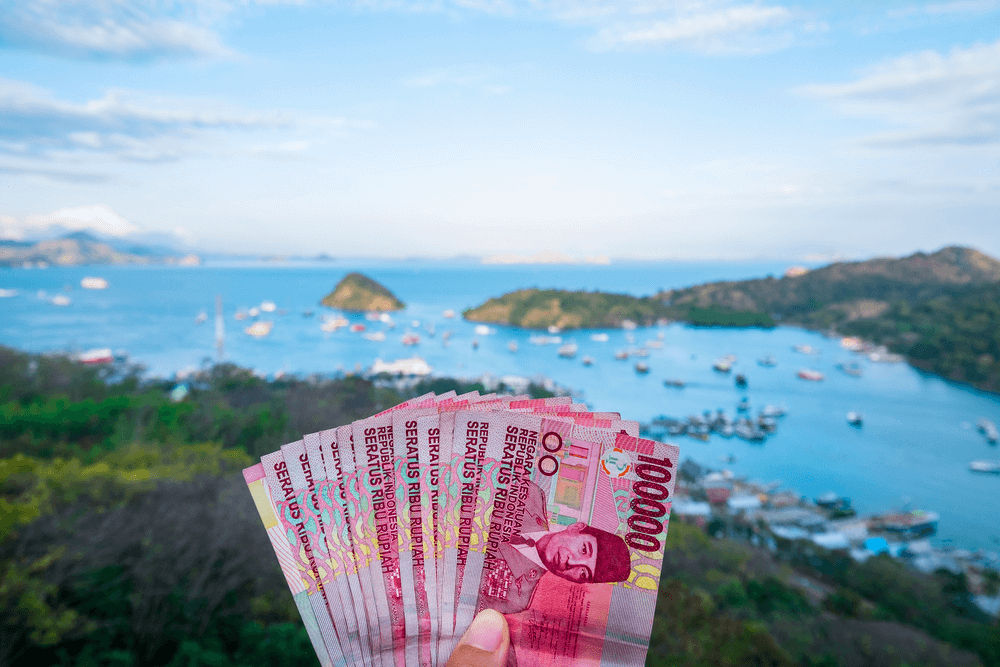 What currency is used in Bali?
The currency used in Bali is the Indonesian Rupiah (IDR). Bali is the largest of 17,508 islands that make up Indonesia and the Indonesian Rupiah is the only currency accepted in all of them. However, as Bali receives a lot of tourists on vacation Australian Dollars (AUD), American Dollars (USD) and Euros (EUR) are sometimes accepted and can be exchanged for IDR on the island.
You may also see the Indonesian Rupiah represented as Rp. in Indonesia. IDR come in notes of 2,000, 5,000, 10,000, 20,000, 50,000 and 100,000 so don't be surprised if you are quoted 10K for a 5 minute taxi ride! To put it into context, 100,000 IDR is roughly worth 7 USD (but the exchange rates are always changing so be sure to check the most up-to-date rates before you go and see the next section for more on this).
The thousands are also often implied in Bali, so if you see a price tag of 40 Rp. or someone tells you an item costs 'forty', this probably means it costs 40,000 IDR. Be sure to clarify prices before purchasing anything to avoid any misunderstandings!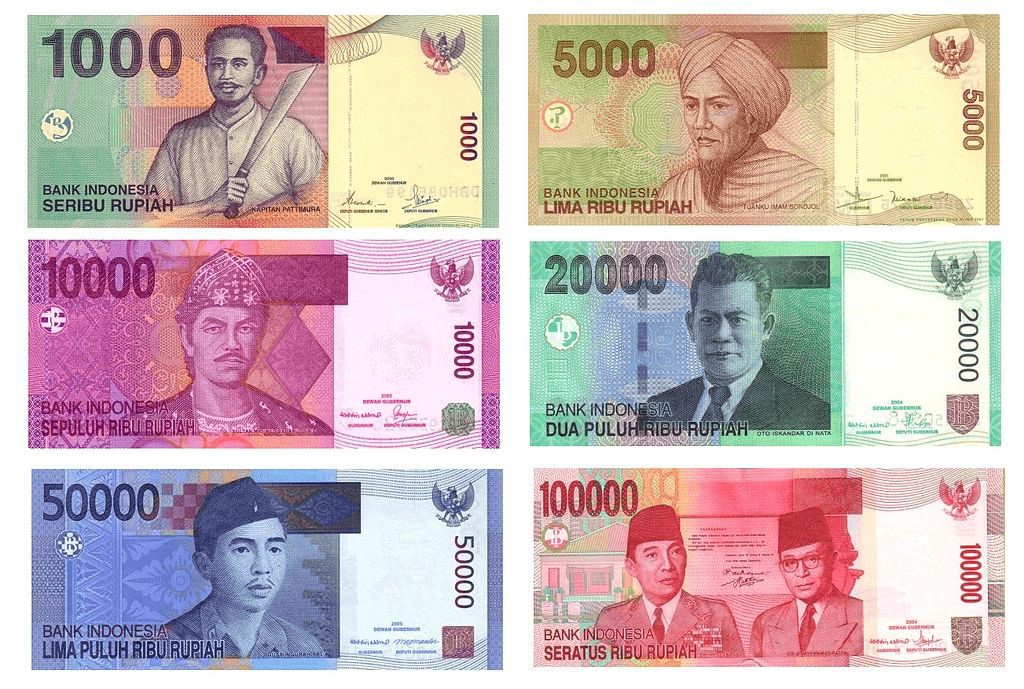 What is the exchange rate?
At the time of writing this 1 USD = approximately 15,000 IDR. But as we mentioned before, this is constantly changing, so check for the most up-to-date exchange rate before you travel to Bali.
The international inter-bank rate (that you will get if you exchange your money before entering Bali) tends to be better than the rate you will get when using a local money changer once you have entered Bali, so it is better to be prepared if you can!
However, if you do need to change money at a local money changer, the exchange rate will always be displayed outside and it's a good idea to compare a few to ensure you're getting the best rate possible.
Also, only go to authorized money changers (this should be displayed outside of the shop) and avoid money changers that appear to be hidden from main view (for example, if they are in the back of a shop). Oh, and avoid changing money on weekends or national holidays as official rates are not accessible when banks are closed so rates will often go up.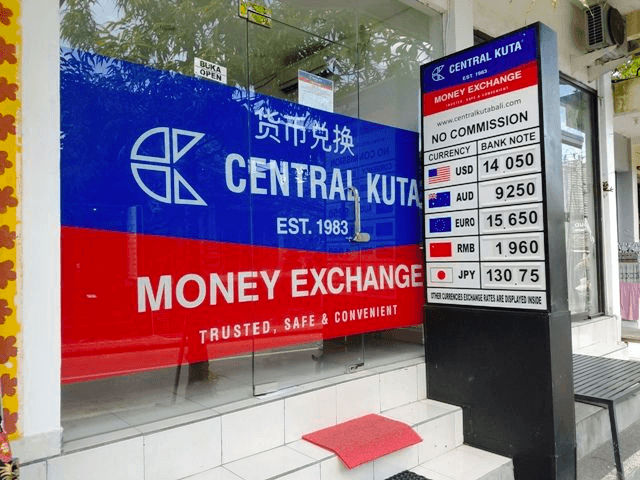 How much do things cost in Bali?
In general, Bali is much cheaper than the West and you'll be surprised at what you can get for your money here. This is one of the things that makes it such a great vacation destination – you can live like a king for a very reasonable price!
To give you an indication of how much things cost in Bali, we've put together a list of a few items you'll probably be purchasing and roughly what they cost. This list is by no means exhaustive but might help give you an idea of your budget for your trip.
Bottle of water – 7,000 IDR (~0.5 USD)
Bottle of beer from a supermarket – 22,000 IDR (~1.5 USD)
Bottle of beer from a restaurant – 45,000 IDR (~3 USD)
Meal in a local warung – 30,000 IDR (~2 USD)
Meal in a restaurant – 150,000 IDR (~10 USD)
A coffee – 20,000 IDR (~1 USD)
Fresh coconut from a street vendor – 20,000 IDR (~1 USD)
Motorbike rental per day – 50,000 IDR (~3.5 USD)
Spa treatment – 50,000 – 150,000 IDR (~3.5 – 10 USD)
Car and driver per day – 600,000 IDR (~40 USD)
2 star hotel per night – 200,000 – 500,000 IDR (~13 – 35 USD)
4 star hotel per night - 500,000 – 2,000,000 IDR (35 – 140 USD)
5 star hotel per night – 2,000,000 + IDR (140 + USD)
These estimates include the 'plus plus' that is an extra 10-20% tax and 5-10% service charge that is added to the prices most foreigners pay.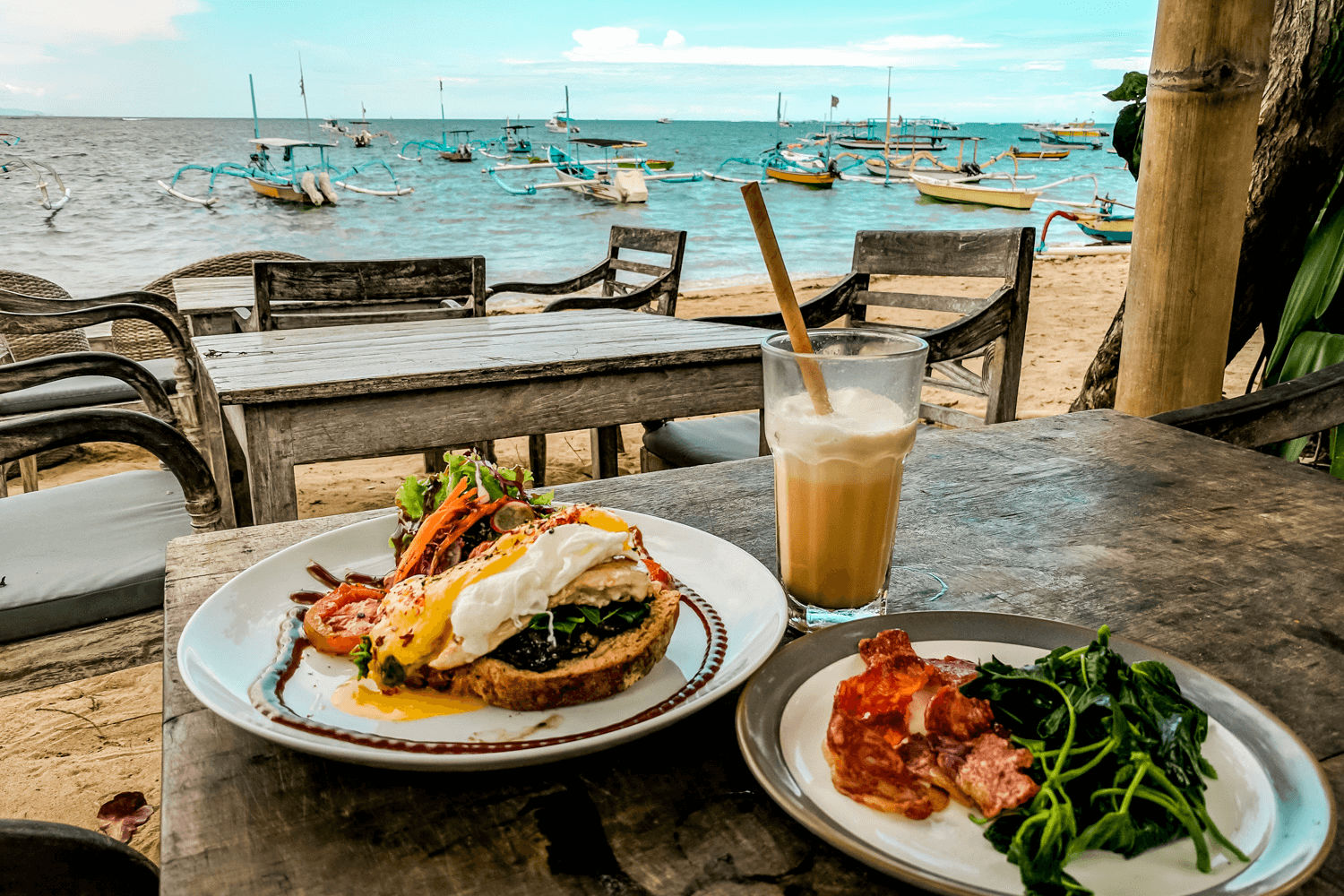 Our Best Selling Tour
All-Inclusive

Bali Eat, Pray, Love Tour

If you're looking for a tour in Bali that will let you experience some of the best that the island has to offer, then check out our "Bali Eat Pray Love" tour. This tour is inspired by the popular Hollywood blockbuster and lets you experience a holy water cleansing ritual, a visit to the Sangeh Monkey Forest, and meet a traditional Balinese healer. You'll also have a personal tour guide who will ensure that your Bali tour is an unforgettable experience.
What is the best way to take money to Bali?
So, what's the safest and easiest way to travel with your money to Bali? We recommend exchanging a small amount of cash into Indonesian Rupiah before you enter the country as taxis, markets and small local warungs will deal in cash only and will only accept IDR.
However, we'd advise you to take most of your money on a card (you might actually want to split your money over two or three cards just in case you did happen to misplace one!) and there are a few different options when it comes to this.
You can use most credit and debit cards anywhere in the world now, so you could always just take your regular credit/debit card you use at home. However, be sure to warn your bank that you will be using the card abroad before you go, to avoid them thinking your card has been lost/stolen and putting a temporary hold on it (speaking from experience here).
Also, be aware that when using debit/credit cards in Bali you may be charged additional ATM fees and international transaction fees, depending on which bank you use. Some banks do not charge these fees such as Revolut and Monzo, so you may want to consider opening a free account with one of these banks before you go.
Some banks offer specific travel cards with a fixed exchange rate which you may also want to look in to, however, these can also come with additional fees and it can be tricky to change your money back into your home currency if you have any still on the card after your trip.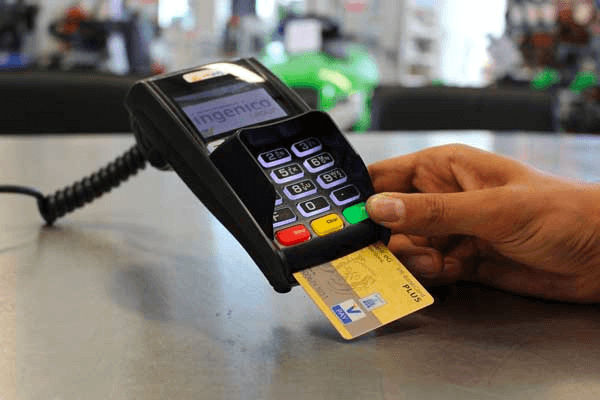 Our top money tips for Bali
Store your money in different places – for security reasons it's best not to keep all of you money in one place in case you misplace any, so store your cash in multiple bags/pockets and split up the rest of your money over more than one bank card.
Break up big notes whenever you can – larger notes can be difficult to use, particularly in local warungs so remember to try and use them in big chain supermarkets and high-end establishments where they are more likely to have change for you.
Only carry what you need - make the most of safes in hotel rooms and try not to carry all of your money at one time, this will ensure security.
Check your exchange rate – be aware of your current exchange rate to avoid getting duped when using money changers.
Check for hidden fees – understand the charges your bank could impose on you for using your card abroad to avoid getting home to a very large bill.
Have fun and don't worry too much – you're on vacation to enjoy yourself so relax and remember that there will always be people who are willing to help you!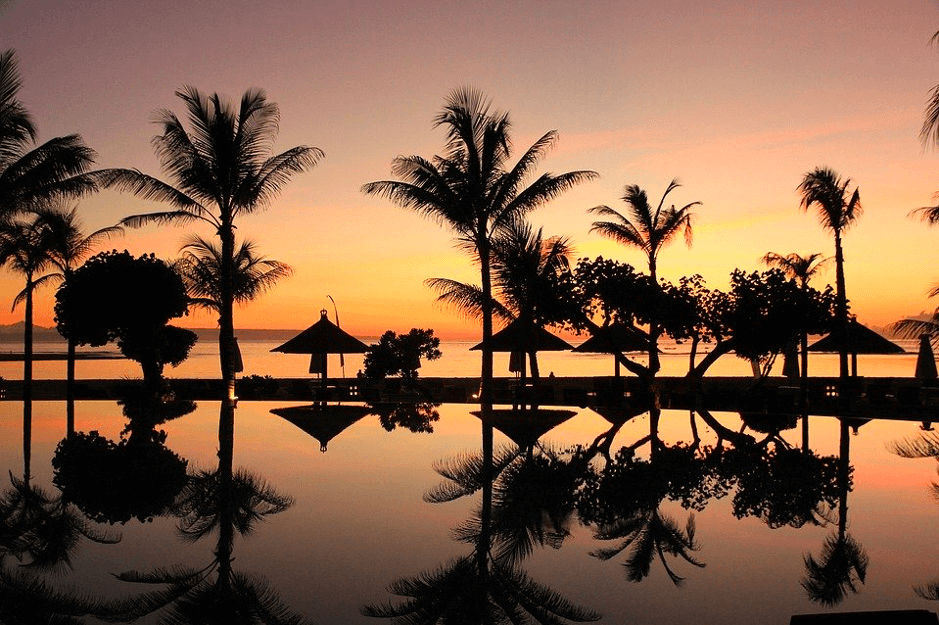 Get your VACATION on!
Expertly curated emails packed full of vacation inspiration, travel tips and more!