Bali on a budget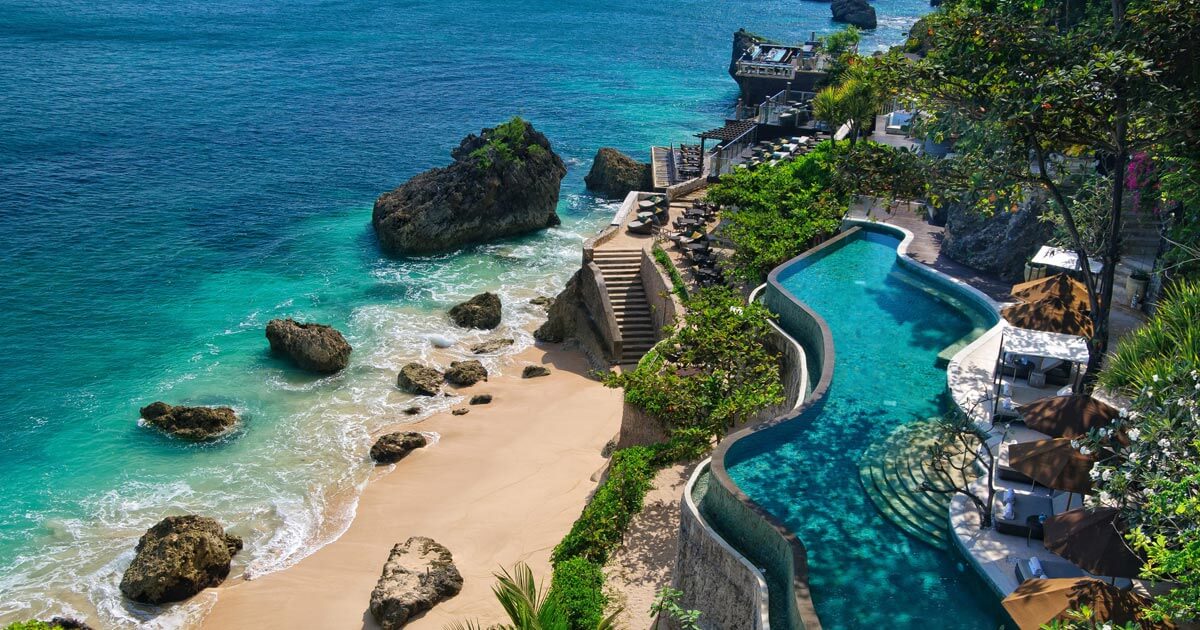 Have you always dreamed of going to Bali but you don't want to break the bank? I have some good news for you, because it's perfectly possible to visit the Island Of The Gods on a small budget too, all while not having to settle for a less good experience than when traveling on a larger budget!
Generally speaking, traveling in Southeast Asia is very cheap compared to traveling to other parts of the world. No wonder so many people make their way down here every year. You don't have to count your pennies and hustle at every step of the way in order to enjoy a beer or a smoothie bowl. I would say this part of the world takes the cake when it comes to travelling on a budget.
Our Best Selling Tour
All-Inclusive

Balinese Local Experience Culture Tour

If you really want to immerse yourself in the local culture, our private Balinese Local Experience Culture Tour will be right up your street. This 9-hour, all-i...
Especially when it's your first time visiting Bali, it can be hard to estimate a travel budget and on which costs you can save your hard-earned money. But before we share all the budget travel hacks with you, it's fair to say you can easily travel on a budget of 50€/day. This would include all meals, accommodation, transportation and leisure! You can even go cheaper, it just all depends on your expectations and requirements.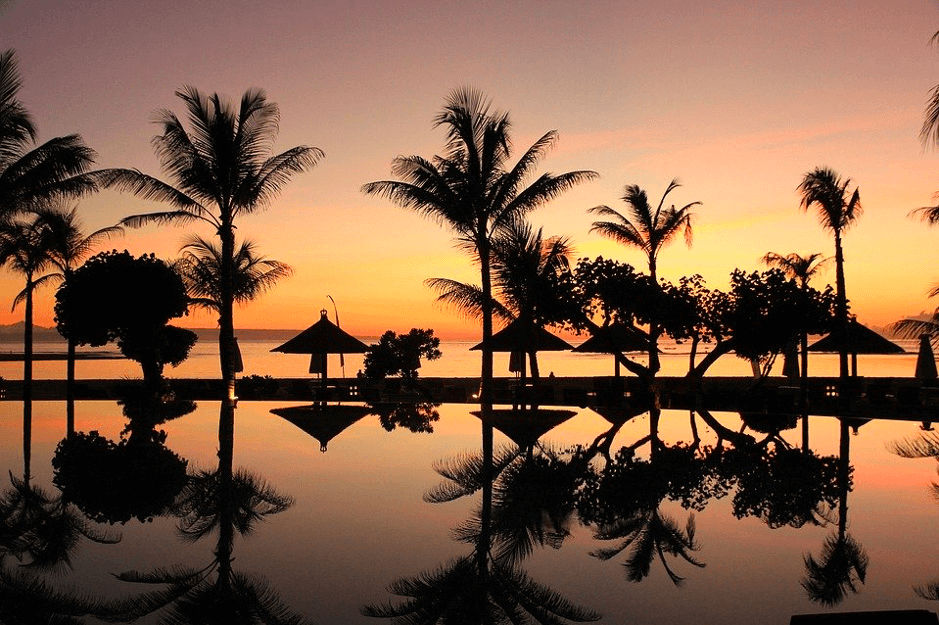 FLIGHTS
Depending on where you are coming from, your fight to Bali will be your biggest cost. If you are flying in from Europe or America this can be pretty pricey but once you have this covered, things are looking up! If you are already in Asia or Australia, flights won't probably be that expensive!
ACCOMMODATION
This will be your second biggest cost.Here we have to make a difference between traveling alone and traveling in pairs or in group.
When you are traveling alone: to save money, your best option is to stay at hostels or homestays. These days a lot of hostels in Bali offer single rooms, meaning you will have the comfort of your own room (and thus not having to share it with 8 other people) while only paying a fraction of what you would pay for in a normal hotel. For solo travelers it's also the best way to meet new people and possibly make friends for life! A homestay on the other hand, provides an opportunity to stay with a local family for a small fee. It's an affordable accommodation alternative, ideal for anyone seeking a real and genuine travel experience. It will allow you to experience the local community and culture.
Traveling in group: When there are 2 or more people, you will unlock more options than when traveling solo because you can share all the costs obviously! You will be able to rent a beautiful house or villa with a pool for peanuts, depending on the area. A private villa in Canggu will be more expensive than a villa in a small village in North or East Bali.
Good apps to book a villa or a (hotel)room: Next to booking.com (where you can get discounts with their Genius loyalty program), I always check Agoda (they always offer amazing last minute deals!!) and AIR BNB.
From day trip drivers to accommodations to private guided tours, you'll save money by booking deals online when you find them rather than waiting until you arrive. If you wait too long, you might miss out on the best deals.
Another tip: Always ask if there is a room upgrade available! Especially during low season, not every hotel will be sold out and if they can, they will hook you up with a better room! Although you are technically not really 'saving' money here, it will give you a better experience for the same amount you already spent.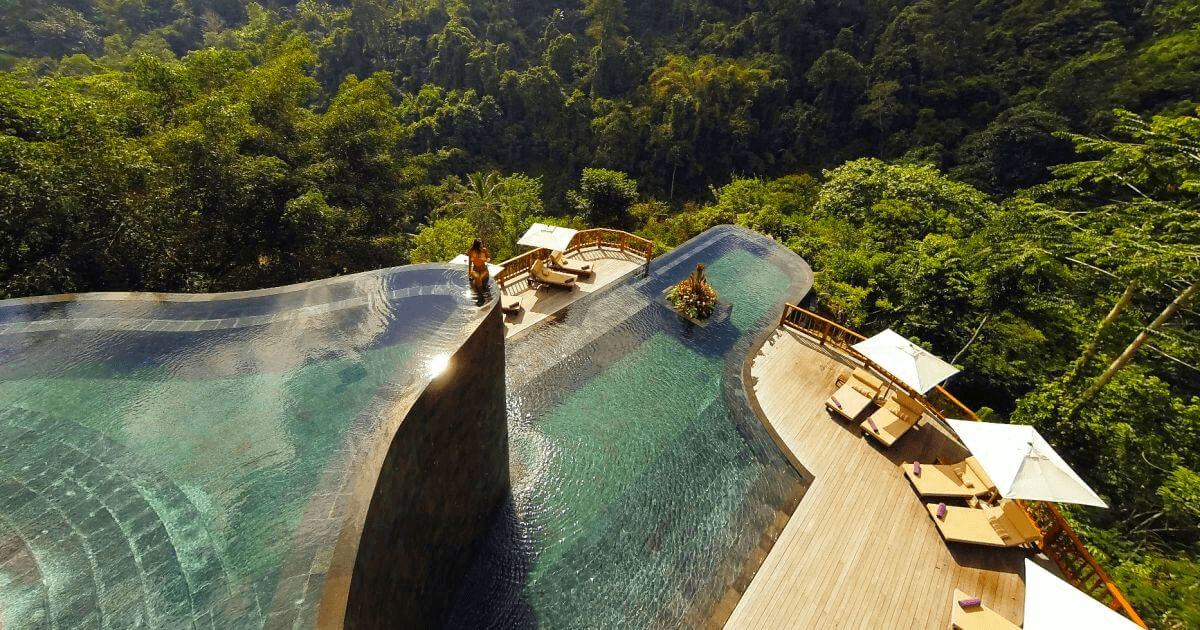 TRAVEL DURING LOW OR MID SEASON
The most expensive months to go to Bali are during the high season (dry season), especially July and August. It will not only be more expensive, it's also more crowded.
Instead go during low or mid season ( rain season): October - March. It will be still super sunny and hot - with once in a while a refreshing rain shower- but there will be less people and it will cost you less.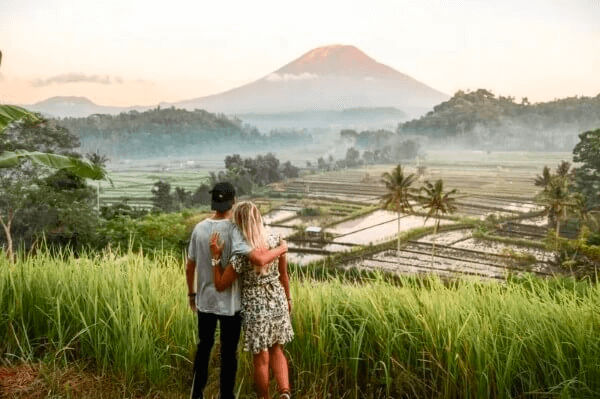 GO WHERE THE CROWDS ARE NOT
Popular places like Canggu and Seminyak have become more expensive over the years. That's why it's not a good idea to stay here during your whole holiday if you're on a bduget. Leave 'the places to be' behind and go explore the less touristy parts of Bali (North Bali, Central Bali and East Bali. You will get a more authentic experience and pay less. WIN-WIN!
CHEAP THRILLS
We've all seen them, the gorgeous, dreamy hotels of Bali on our social media or when looking up accommodations online. They have the most beautiful lush gardens, pools and spa areas of which one can only dream of when traveling on a small budget...
What if I tell you that you can use the facilities of a luxurious hotel without actually staying there? A lot of hotels sell 'day passes' for outside guests. For a small entrance fee you will get access to all the facilities... Small investment, high return!
BUY A LOCAL SIM CARD
Don't waste your money on high phone bills or being dependent on wifi. Just buy a local sim card, it's super cheap and easy! Although you're changing to an Indonesian number, all your apps will stay connected and you will still be able to use your whatsApp, Instagram, etc..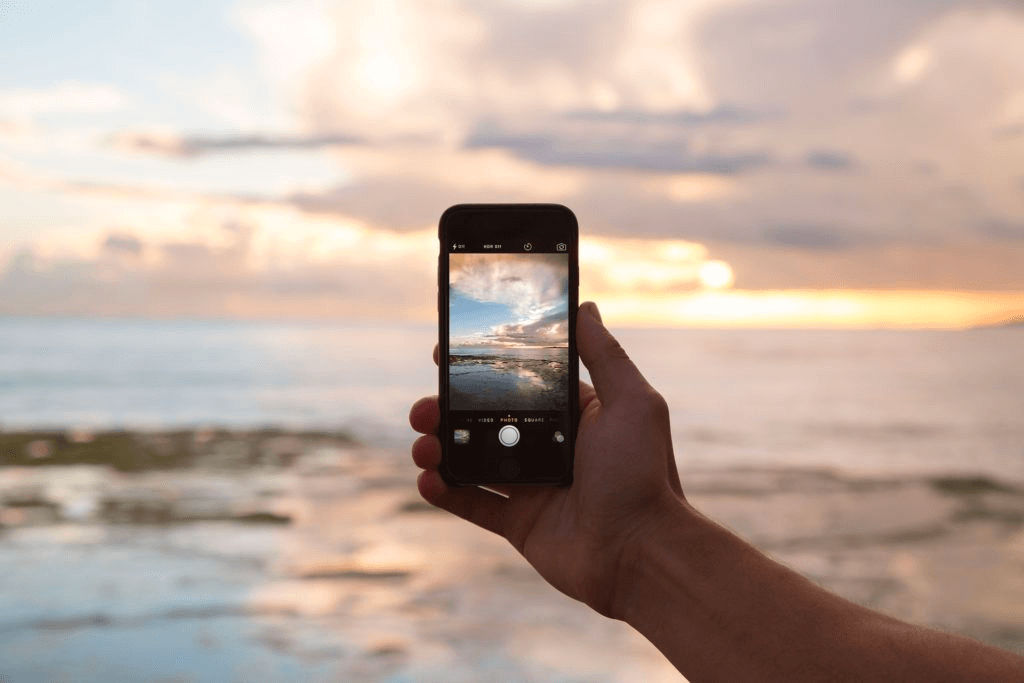 TRANSPORTATION
The easiest and cheapest way to get around in Bali is by renting a scooter. You can already rent one as from 50.000 Rupiah (3€) a day. The rule is: the price gets cheaper a day when you rent a scooter for a longer period of time. You will pay between 200.000 and 250.000 Rupiah for a week. Filling up your scooter is also super cheap: you'll pay around 7000 Rupiah / liter petrol.
When you don't feel comfortable driving a scooter yourself (which is understandable because traffic in Bali can get a bit crazy sometimes): install the app Gojek. You can compare it to Uber, although with Gojek you can order a scooter or a car to take you anywhere you want to go! It is extremely cheap and the app is very easy to use.
Because public transportation is not really a thing in Bali, the only other options are hiring a private driver or taking a taxi. When taking a taxi, only use Bluebird taxis though because they work with fixed fees. There are other companies around but they will charge you double the price and you might get ripped off!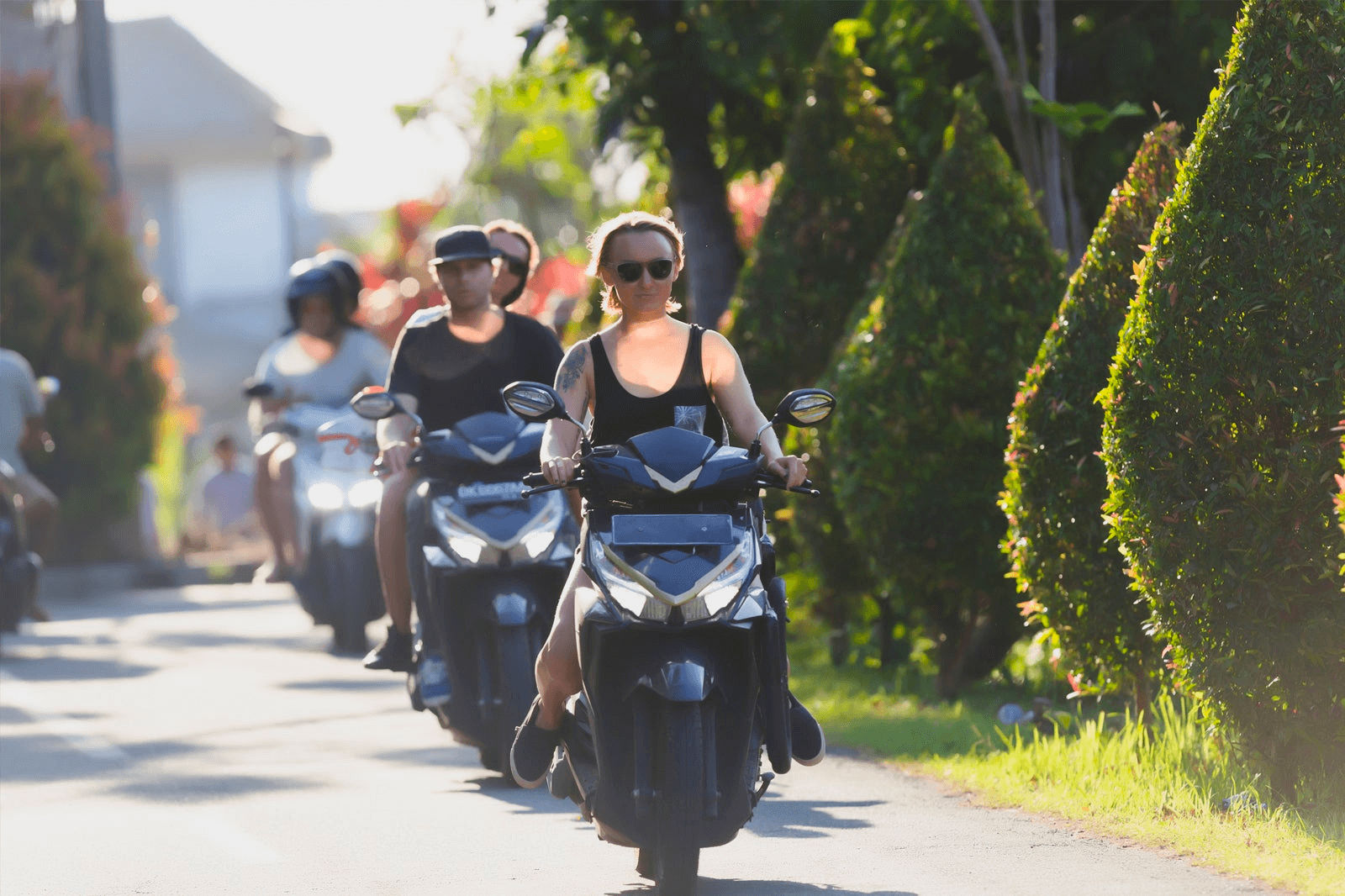 KEEP YOUR FOOD COST LOW AND EAT LIKE A LOCAL
There are a ton of Westernized restaurants in Bali, especially in places like Ubud and Canggu. But for a simple avocado toast you might end up paying 15€ in some places, also because they charge extra service taxes etc..
Instead it's cheaper to go eat at local restaurants, called warungs, serving traditional Indonesian food. We're talking like, a few bucks for a giant plate of nasi goreng and some fresh watermelon juice.
Another budget-friendly food tip is to eat at the local markets. Here you'll find tasty Indonesian food for cheap, and get a taste of local life!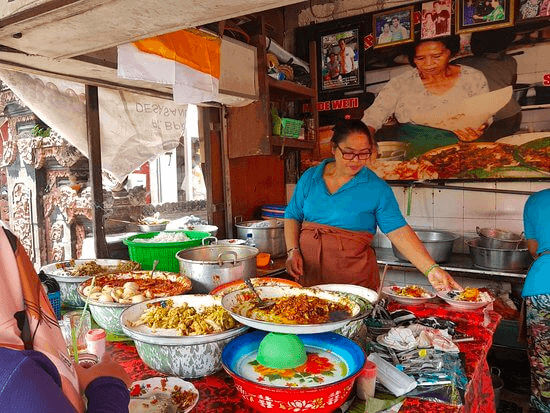 MEDICAL BILLS IN BALI
Medical care in Bali is super expensive for tourists, especially if you go to a private clinic. Therefore it is really important to get a really good travel insurance! We can not stress this enough. There are so many cases of tourists ending up in the hospital due to scooter accidents and not getting the treatment they need because they didn't take an insurance. Keep in mind, doctors will not start surgery before you've made a payment.
But maybe try avoiding getting in the clinic in the first place by always wearing a helmet!
HIRE A GUIDE & SHARE A TOUR GROUP
While a scooter will get you from your accommodation to that awesome restaurant you read about online, it won't get you to the temple 3 hours away that you're dying to visit (well, it will but for longer distances it's easier to go by car).You will need to hire a driver or a tour guide for day trips.
When you are traveling solo, hiring a private tour guide might be slightly expensive but you can always find other solo travelers and ask them to join you on a trip!
Booking a private guided tour in Bali has a lot of advantages and although you might end up paying a little more, it will make your life so much easier! Everything will be taken off for you: the driver, the guides, the entrances fees, boat tickets, food, parking etc. One of our most popular private tours in Bali is our all-inclusive Bali Instagram tour. A fantastic English-speaking tour guide will take you to see all of the famous Bali Instagram spots on the island, including: Gates of Heaven at Lempuyang Temple, views of Mount Agung, Tirta Gangga, Tukad Cepung Waterfall, Tegalalang rice terraces, Local Balinese coffee plantation with a coffee tasting and the famous jungle swing!
Our Top Trending Tours
All-Inclusive

Uluwatu Instagram Tour: Unforgettable Beaches

All-Inclusive

Nusa Lembongan Instagram Tour: The Most Famous Spots

All-Inclusive
So we feel like this is one thing you shouldn't save your money on.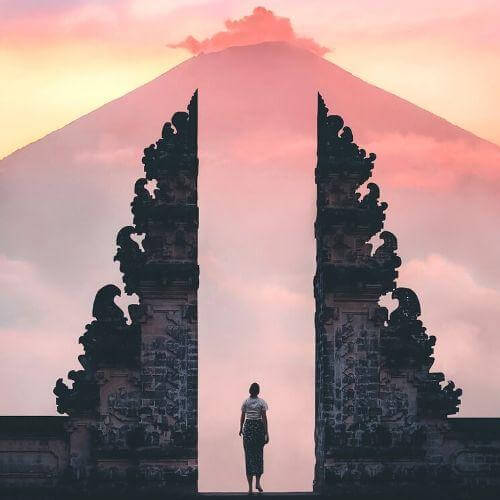 TRAVEL COST BREAKDOWN
So how much can a day in Bali cost when being on a budget? Let's break it down:
Accommodation: you can easily find a decent homestay or hostel at $16/day PP
Food: $15/day PP
Transportation: $10/day PP
Leisure: $14/day (massages, spa, yoga class, day trips, etc) PP
TOTAL: $55/day PP
But keep in mind that whatever kind of vacation you decide to have - a luxurious or a budget one - you will always have the best time in Bali!
Get your VACATION on!
Expertly curated emails packed full of vacation inspiration, travel tips and more!