Getting Around in Bali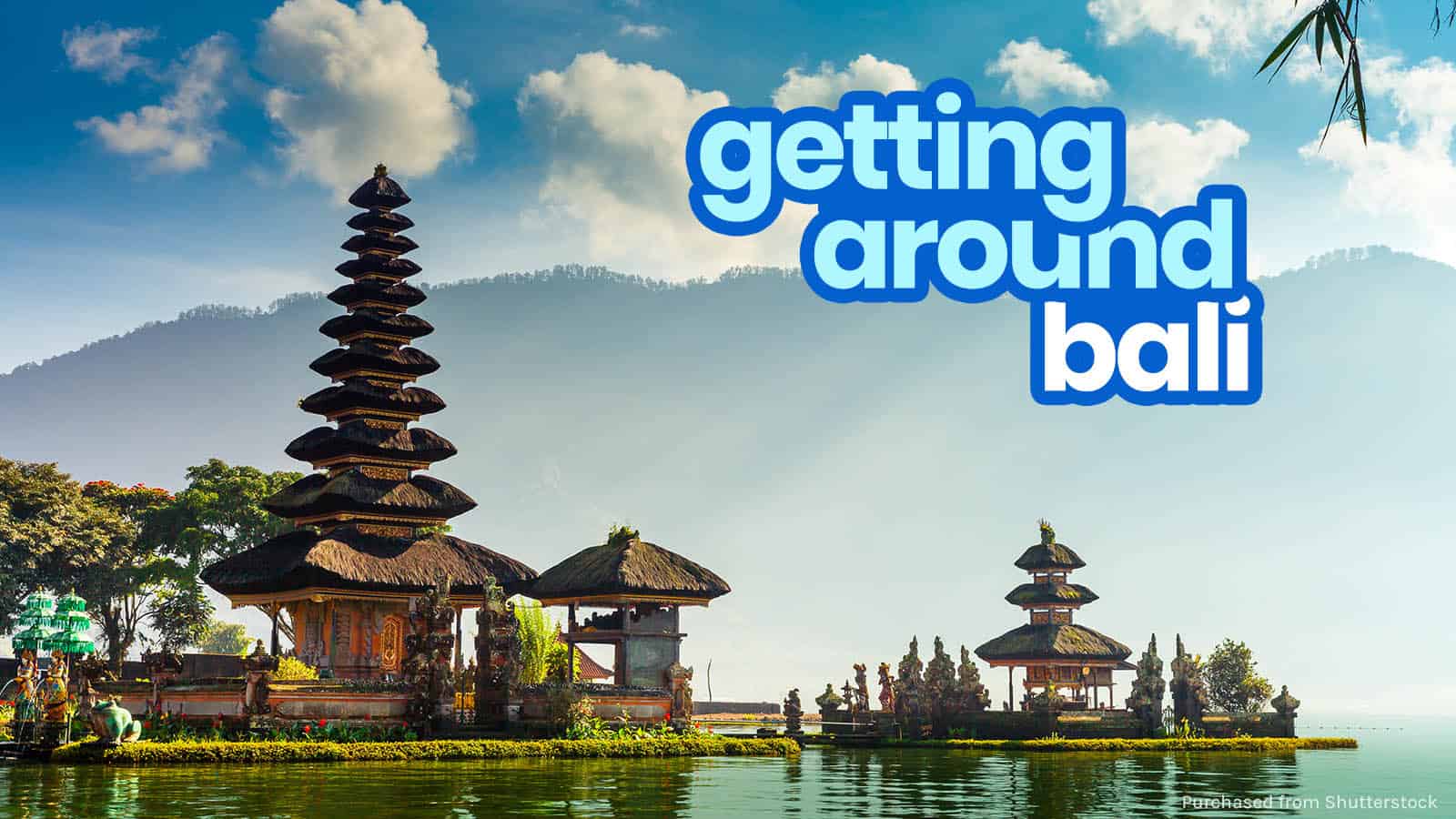 Before booking your trip to Bali - especially when you like to travel around the island and visit several places - it's always a good idea to check out what your options are when it comes to transportation. There are numerous means of transportation in Bali and your choice will probably depend on your budget and the level of comfort you prefer! Before diving into all the different options, it's only fair that we give you a heads up about traffic in Bali.
Honestly, there is not a better feeling in the world than driving your scooter between the lush, green rice fields, with a gentle breeze, the wind in your hair, enjoying the beautiful nature around you. Once you push through the traffic of more populated areas, the roads are beautiful and endless. Exploring waterfalls, hidden gems, culture and scenery on the back of a scooter is an awesome experience not to be missed!
But there is also a different side to driving around in Bali... Bali traffic - mostly in bigger towns - is known to be heavy, chaotic, unpredictable and totally different from driving anywhere else in the world! First of all, keep in mind that people drive on the left hand side of the road (if you didn't know already) and that driving yourself in Bali can be a challenge. Balinese's driving habits are mostly based on reflexes rather than established rules.Therefore traffic accidents often involve travellers who are not used to driving 'the Balinese style' . On top of this you might be facing long traffic jams, random pedestrians and animals on the road! Let's not forget that when it rains...it pours and many streets will be flooded! However, don't let this scare you away! We just wanted to make sure you know what's going on and that you are mentally prepared! ;)
Traffic jams are common in the densely populated southern and central parts of the island, the usual hangout for travelers and tourists. But when going to the less crowded, rural areas and small villages, the winding paddy field lanes and valleys make the island a pleasure to explore!
Bali is relatively small in size, but it can take a long time to travel across. Public transport is not as well developed as in most southeast Asian countries, so picking the most efficient way to get around is crucial on the "island of the gods."!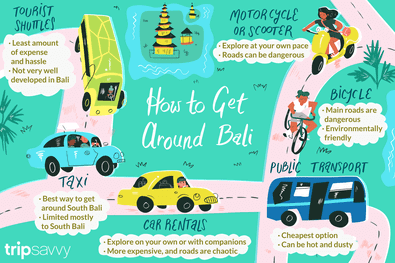 ARRIVING IN BALI
First things first! After a long flight, you probably just want to get to your hotel and leave the airport as soon as possible! Let us walk you through your options and get you on your way the quickest way possible!
There are plenty of options:
Book a private driver beforehand who will pick you up at the airport.
Have your hotel send a driver over to pick you up. Many hotels offer this service and it often comes as a package deal
Take a taxi
When you choose to take a taxi at the airport, make sure you head straight to the official airport taxi counter. These can be found outside of the international and domestic arrival hall. Try to stay focused when going towards the exit, because you will be approached by dozens of unlicensed drivers. Don't be tempted though doing business with them, they might seem cheaper at first, but usually, they end up being more expensive! So look for the counter that has a huge sign with destinations and prices. The good thing about using the official taxi counter is that a lot destinations are grouped in zones and
you will pay a fixed price for every zone
. So there will be no surprises at the end of your taxi ride! For example: zone 2 and zone 3 are Kuta, Seminyak and Jimbaran area. Sanur and Nusa Dua are in zone 5. Places as far as Canggu and Uluwatu are considered zone 8 while Ubud is in Zone 9.
Once you've safely arrived at your accommodation, you can start planning your other means of transportation!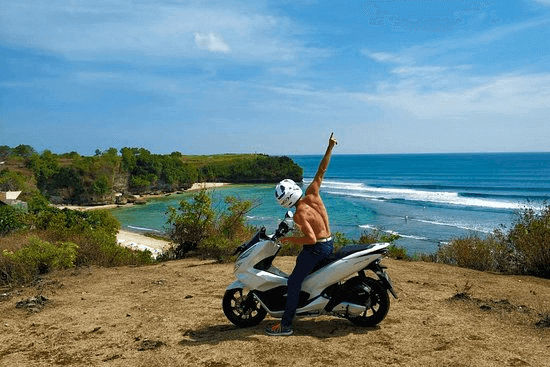 THE EASIEST WAY TO GET AROUND- RENT A SCOOTER
Riding a scooter in Bali is by far the quickest, cheapest and easiest way of getting around!
Pro's:
scooter rental and petrol are super cheap
on a scooter you can easily weave in and out of the traffic and take scenic backroads to reach more remote parts.
Cons:
If you are not an experienced scooter driver, it can be dangerous sometimes (as we explained previously - crazy traffic)
Is Bali a good place to learn to drive a scooter? Is a circus a good place to learn to juggle? Perhaps, but you might get overwhelmed and drop all your balls. So be carefull, don't drive too fast and always wear a helmet! Yes, even for those short rides.

What do you need:
All foreigners are required to carry a national driving license and an international license on them while driving or riding any vehicle
An insurance coverage
A helmet
While it is still possible to rent a scooter in Bali without these documents (they will rarely be asked for), if you get pulled over by the police or have an accident this might land you in trouble! If you get pulled over by the police, cooperate. Smile, be nice and humor them. Initially they will ask you a few standard questions and want to see your license and bike registration documents.

Top tip – The most common reason for being pulled over by the police is for not wearing a helmet. Be smart, wear one!
THE MOST COMFORTABLE WAY TO GET AROUND - HIRE A PRIVATE DRIVER OR BOOK A GUIDED TOUR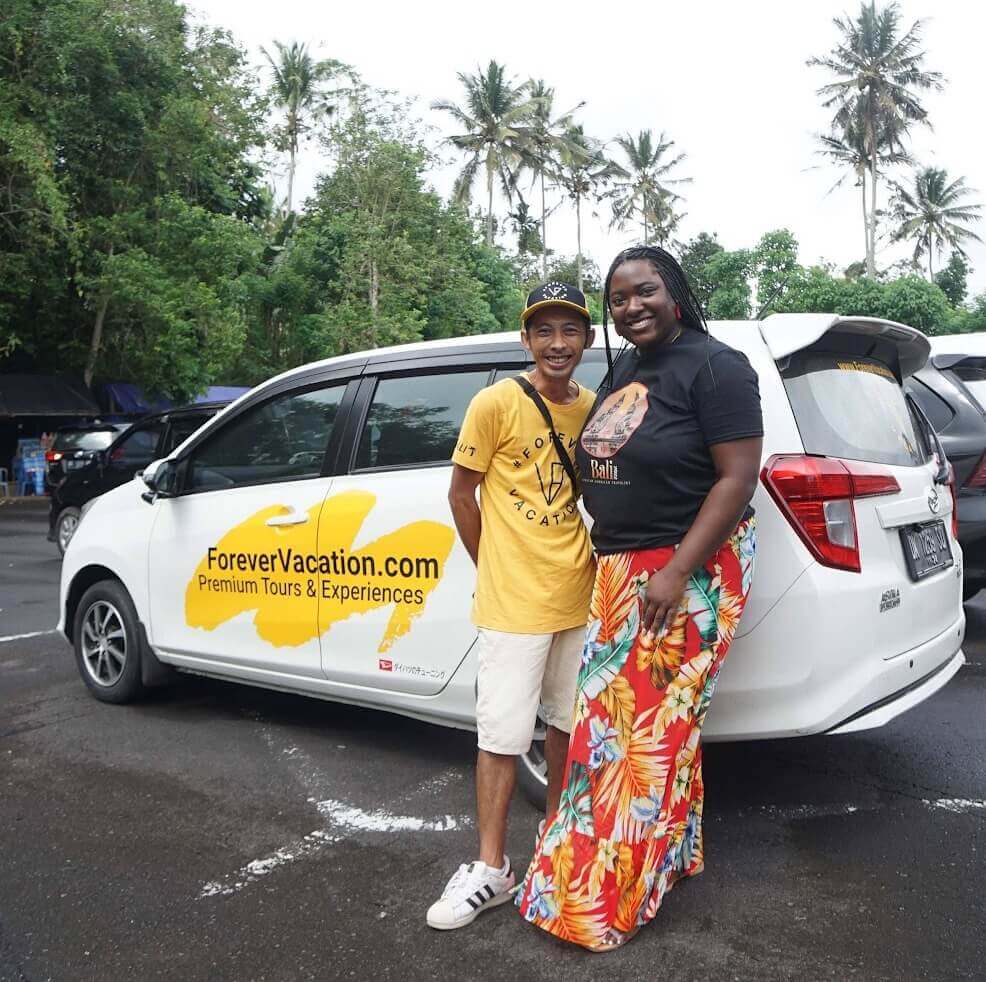 Getting a private driver in Bali might sound posh, but it's really not weird at all, in case you're wondering. Especially when you travel with your family or a group of friends and you want to take a day trip to somewhere and visit a lot of places in one day, it's a very easy and cheap option. You can get a driver for around 600.000 Rupiah for a whole day (depending on where you go of course). You can find them everywhere, just ask the frontdesk of your hotel or homestay and they'll set you up!

When it comes to taking an all included guided tour in Bali, this is something that we really encourage! It's like having a private driver but it comes with many advantages: the guides will act as your personal guide (and photographer!) and they will take you to everywhere you'd like to go. The best thing is they will wait for you so when making stops, you have plenty of time to visit all the attractions that you like without having to worry about anything, because everything is already included (car, English speaking guide, food, water, entrances fees etc)
GOJEK/GRAB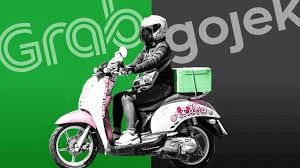 If you're not comfortable with the idea of driving in Bali, don't worry! The next best thing is a motorbike taxi! There are 2 apps that we recommend downloading on your phone: Gojak and/or Grab. Both apps will allow you to 'order' scooter (and car) rides - hell, you can even order food!-, just like Uber. It's a super good and cheap option for those who are on a budget but don't like driving themselves! In most bigger towns (Canggu, Ubud, Seminyak etc) you will find it easy to catch one of them, only when you go more remote, chances are lower of finding them.
TAKE A TAXI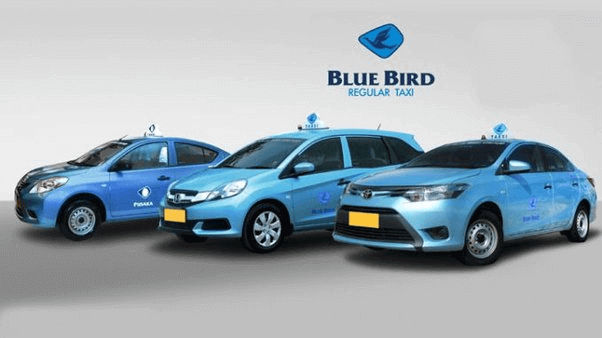 Of course there is still such a thing as taking taxis! We recommend giving priority to the Blue Bird taxis because they belong to the official Indonesian taxi company named "Blue Bird Group". Blue Bird is now considered as the most reliable taxi company in Indonesia. They have a taxi meter and are easily identifiable thanks to their light blue bodywork, the drawn little blue bird on the rooftop and the big "Blue Bird Group" logo on the windscreen. Other taxis are an option too, but you might get ripped off.
RENT A CAR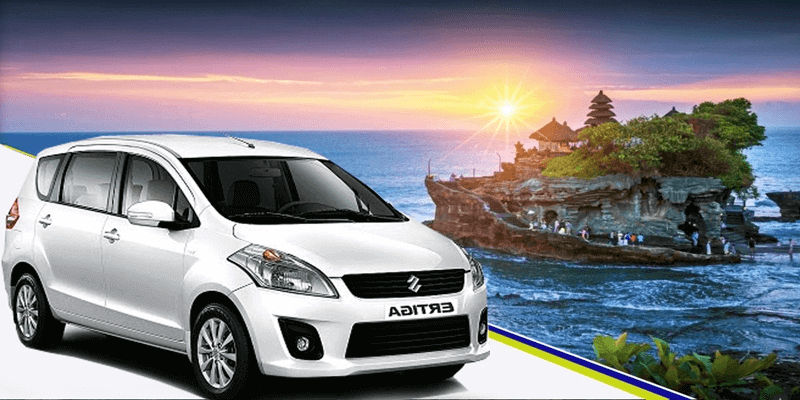 If you like being in control and you are comfortable with the Bali traffic, you can of course hire a car in Bali. If you rent from a reputable car company, you can have the benefit of driving your own vehicle to Bali's less-traveled destinations, with your range being limited only by your gas budget (which isn't expensive!)
Although this is an option, it's not one of the most popular options, we need to be honest. Keep in mind it can be hard finding parking spots in Bali, the streets are small, congested and dominated by scooters zipping in and out of the traffic flow. It can easily take two or three times longer to get to where you're going in a car. If you're mainly staying in the Canggu area, renting a car is a pretty bad idea.
Also: when you're unfamiliar with the terrain, it's a better option to rent a driver. It isn't expensive and takes a lot of stress off your shoulders!
Our Best Selling Tour
All-Inclusive

Bali Bird Park & Monkey Forest Tour

The Bali Bird Park and Monkey Forest Tour is the perfect way for nature lovers to make the most of their vacation to this beautiful island! Starting off with a visit to the incredible Monkey Forest, you can enjoy strolling through a unique environment and meet these amazing animals before stopping for a delicious lunch. After your meal, pose for a picture with macaws and cockatoos at the Bali Bird Park, before exploring over 250 other species of birds that the park houses! For a wildlife filled tour in Bali, there's no better choice than this once-in-a-lifetime experience.
PUBLIC TRANSPORTATION
Last but not least: public transportation. It isn't a secret that public transportation isn't as well developed in Bali as it is in other southeast Asian countries. If you are on a budget, you can take some local buses but to be honest there are better,more comfortable and equally cheap ways to get around in Bali. But if you are looking to discover Bali by public transportation regardless, these are a few options:
The Perama Tourist Shuttle bus: it operates between most of the tourist spots such as Lovina to Ubud and from there on to Sanur and Kuta. They even have routes to the airport.
The Bemo minibuses: they are the cheapest transport available and tend to cost less than US$2 for each hour of traveling. They connect the villages during the day, following a predetermined route. Itineraries are rarely fixed, and schedules are erratic. With a maximum of around ten seats, they generally transport edible goods and sometimes even animals. The downside: it is often tricky to find a bemo, the travel time can be long and you will not get inside if there are no available seats
Kura Kura bus: Kura-Kura is a tourist-class bus service that operates a dozen routes around southern Bali and up to Ubud. You can buy a ticket via the Kura-Kura app, on the company's website or paying when you hop on.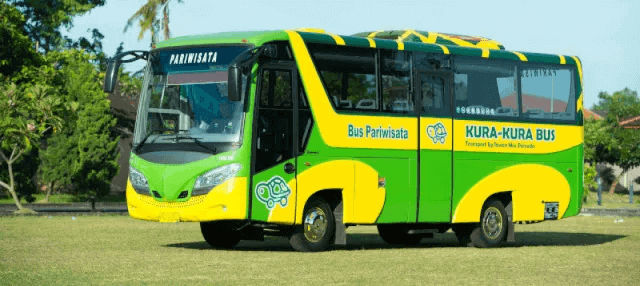 So whatever it is you want to do in Bali, you have plenty of transportation options to choose from! And whatever option you will choose, you will never break the bank doing it! Safe travels and enjoy the beautiful island that Bali is!
Get your VACATION on!
Expertly curated emails packed full of vacation inspiration, travel tips and more!