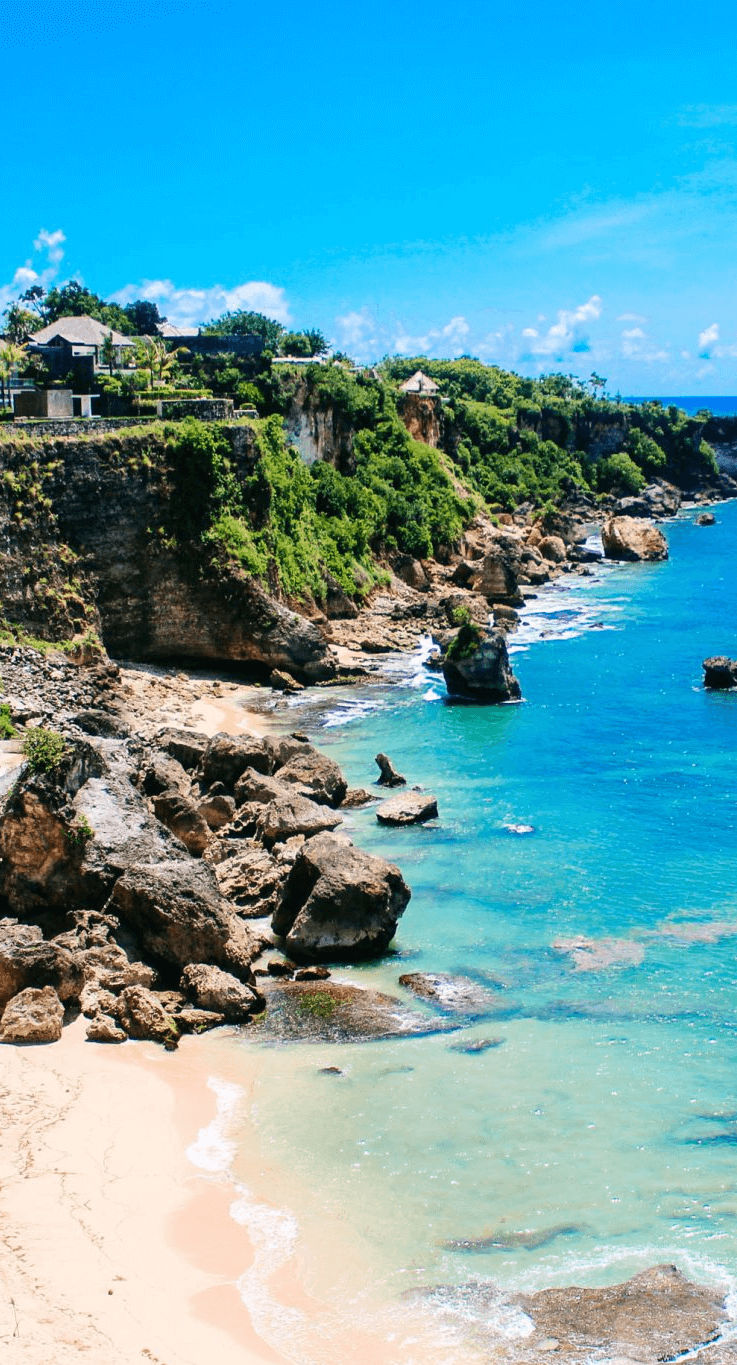 Jimbaran
Insider's Guide - What to do and Where to go in Jimbaran
What once started off as a tiny fishing village on the south side of Kuta has now transformed into an extravagant neighborhood of luxury resorts.
Along with a strong presence of local community and daily market, Jimbaran is the perfect representation between authentic and luxurious Bali.
With pristine white-sand beaches along the famous Jimbaran Bay, this seaside town is the perfect spot for an ultra-relaxing beach day ending with delicious seafood dinner at sunset.
Culture
Uluwatu Temple
Perched beautifully atop Jimbaran's picturesque seaside cliffs, this Balinese temple is one of a kind! Commonly described as the sun perfectly kissing the sea, this absolutely unreal sunset view is an experience on its own.
As temples across Bali are the most sacred location for locals, it's crucial to be modestly dressed and respectful – it's common for a sarong to be provided.
The energy received during sunset will have you feeling refreshed and rejuvenated in a way no spa session has the power of doing. You'll most likely run into a monkey or two!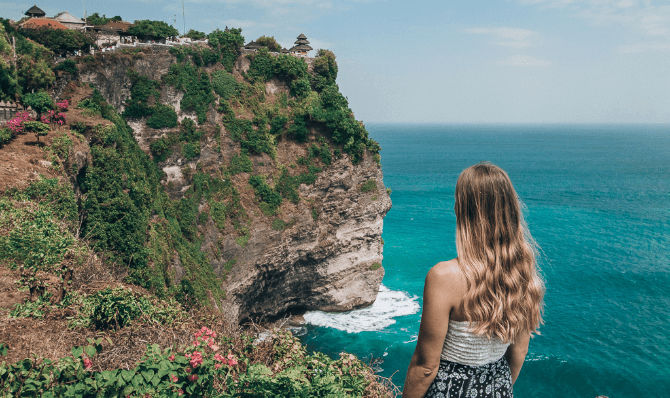 Kecak Fire Dance
Visiting Uluwatu temple is the perfect opportunity to witness a live kecak fire dance! As the most authentic Balinese cultural experience you can find on the island, this dance has to be on the top of your list!
For the best seats, it's suggested to arrive at least an hour before a show begins! It really makes a difference! Accompanied by the glistening sunset view, the 5:30 show is the perfect chance to knock two birds with one stone!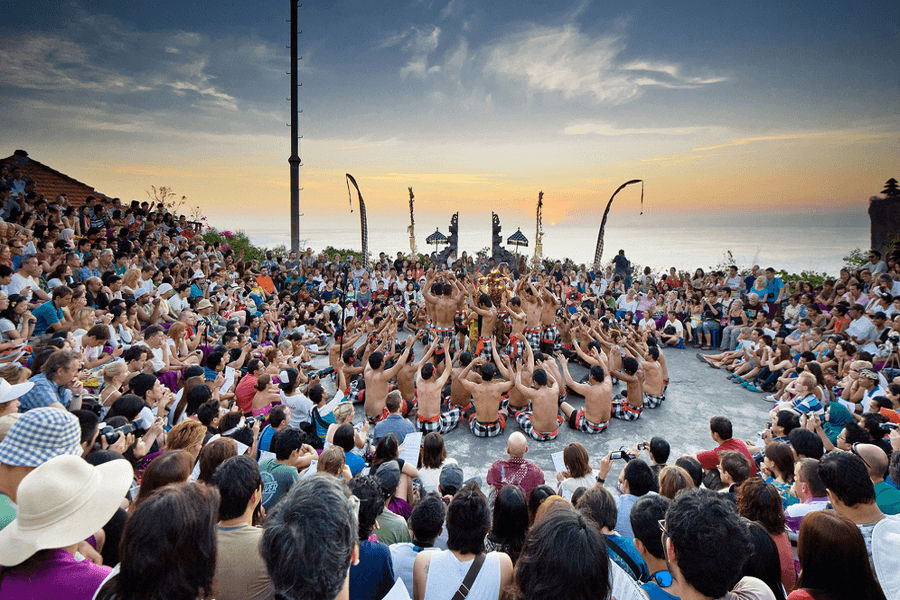 Public Beaches
Suluban Beach
Truly a surfer's paradise, Suluban Beach makes for the perfect beach day as this location is not on everyone's list. Once overcoming the steep walk to the water, the natural landscape will have you staying for hours.
With crystal clear water and a small crowd, this is definitely a family favorite! A great spot to watch surfers, it's extremely important to be cautious of the high waves and hard rocks that can be found here!
Don't forget to do your part to keep Bali beaches clean!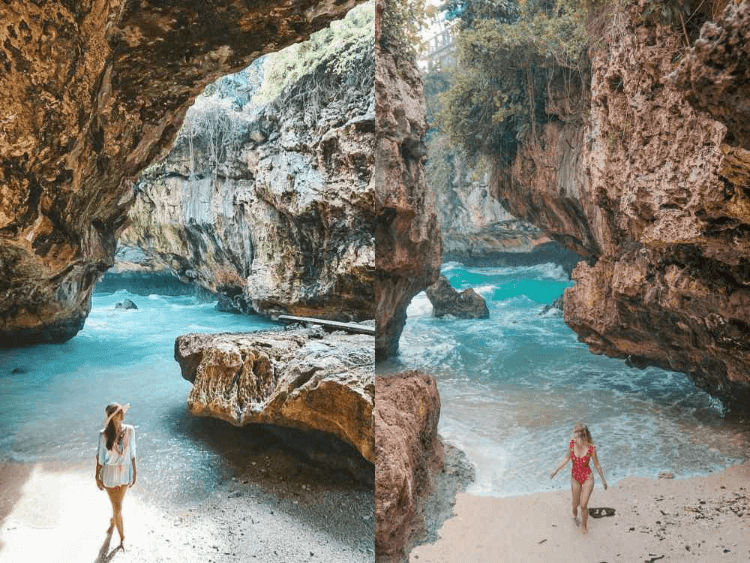 Padang Padang Beach
As our favorite "pocket beach" on the island, memories from Padang Padang are special for all travelers that have the opportunity to visit. Similar to Suluban, Padang Padang has a steep entrance which is carved through a stunning cave.
This brings you to a stunning small beach filled with European sunbathers, bustling warungs, and the perfect view of surfers in the distance.
This is truly one of Bali's authentic gems and it's a must visit for everyone that comes to the island!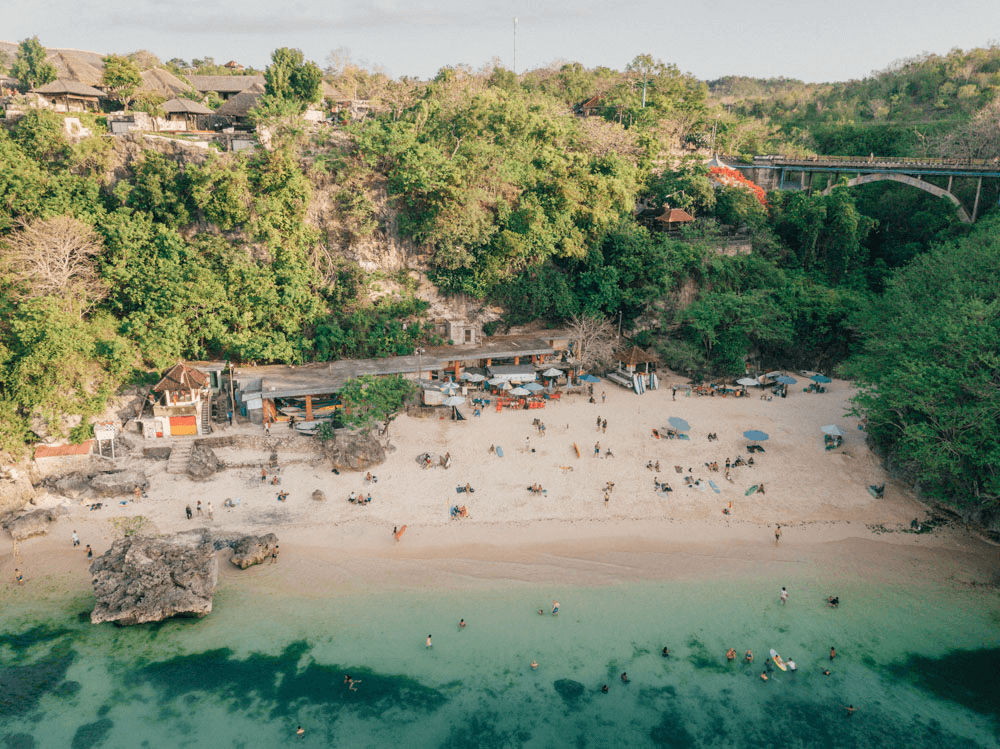 Lifestyle
Rent a Villa
Similar to Uluwatu, Jimbaran has some of the most glorious villas on the south side of the island! Whether you wake up early for a pool-side yoga session or rage all night at your mansion, booking your group into a villa is the easiest way to take your vacation to the next level.
With extravagant options including on-call butlers, in-house chefs, and highly trained masseuses, the villa lifestyle that caters to all your needs will make it hard for you to ever stay in a hotel again.
Jimbaran Villa
Phone: +62 361 4465424
Website: https://www.thejimbaranvilla.com/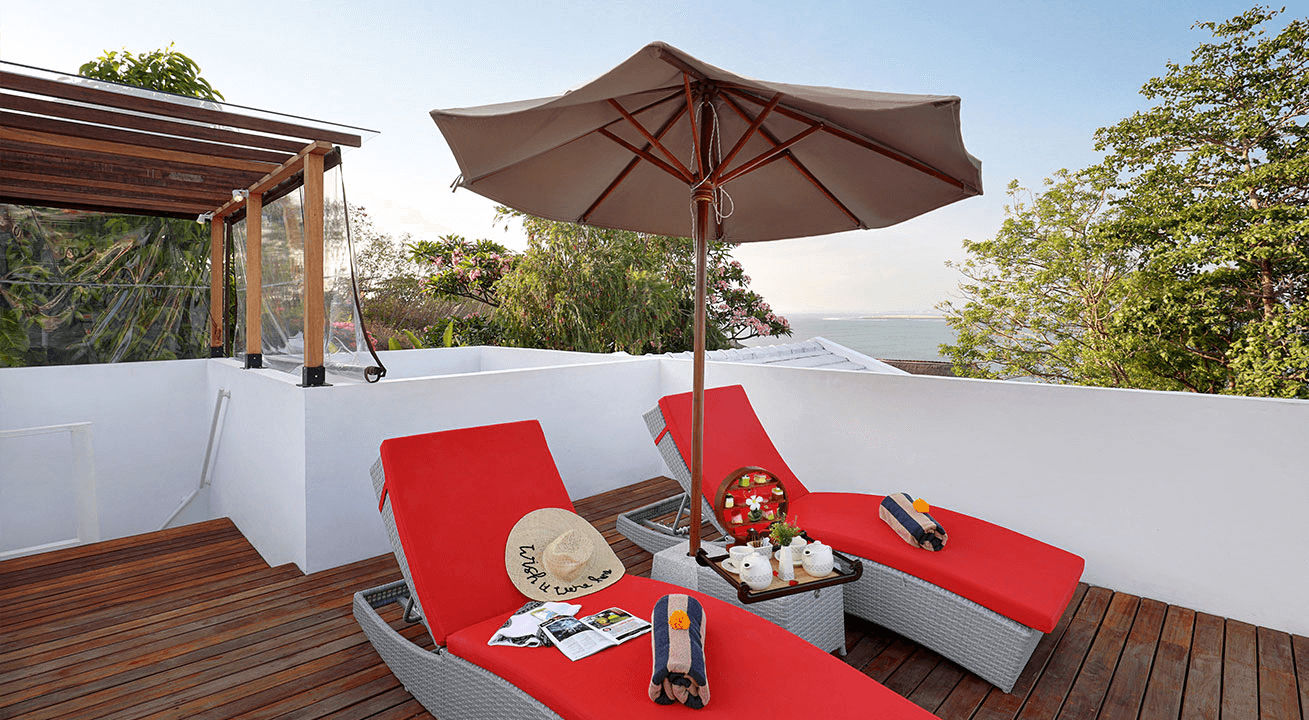 Stay in a Luxury Resort
For many, the 5-star internationally awarded resort stays are the highlights of their trip. With impeccable service, personalized activities, and indulgence in every aspect, Jimbaran resorts will have you fully immersed in island living.
With a plethora of options, travelers can find beach resorts that cater to all styles at affordable price points. This stay is the perfect opportunity for you to step into the sun and ground your feet in the sand – Jimbaran knows you deserve it.
Four Seasons Resort Bali At Jimbaran Bay
Phone: +62 361 701010
Website: https://www.fourseasons.com/jimbaranbay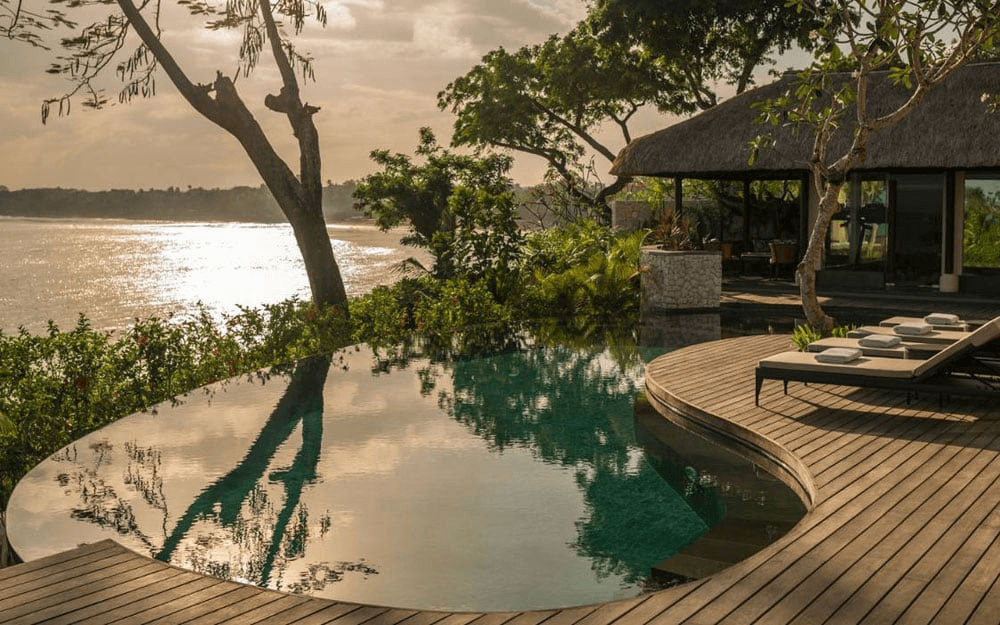 Anantara Uluwatu Bali Resort
Phone: +62 361 8957555
Website: https://www.anantara.com/en/uluwatu-bali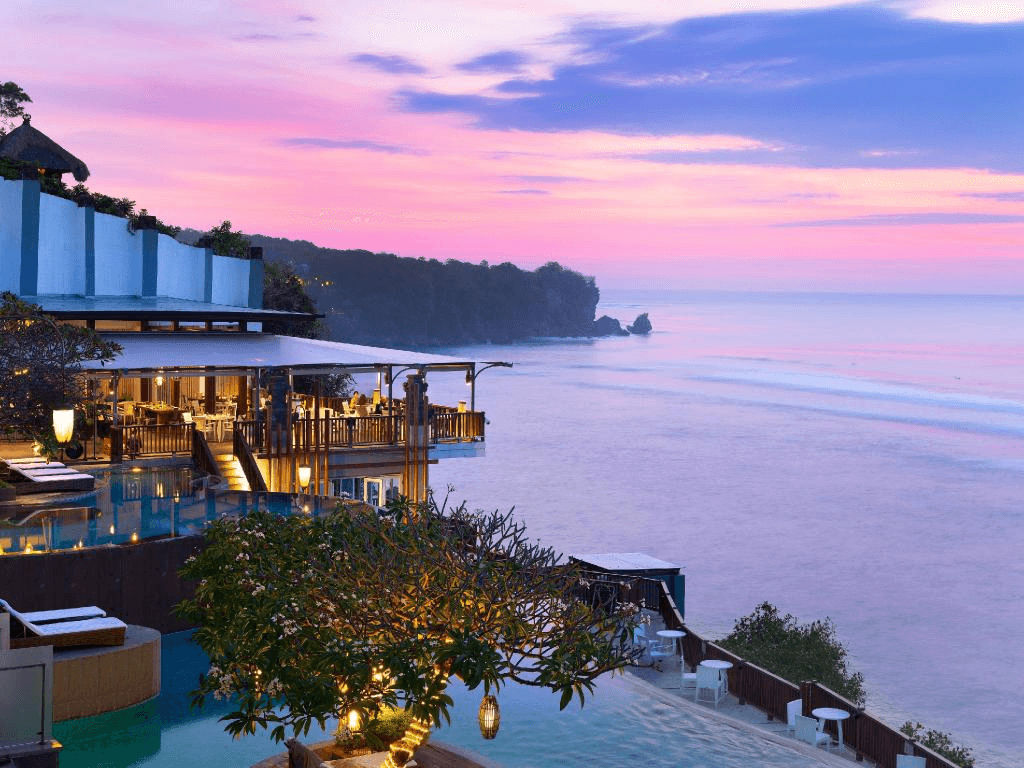 Activities
Morning Market
You haven't experienced Bali until you visit the hustle and bustle of Jimbaran's Morning Market! Distinct from the local fish market, the Morning Market is filled with an abundance of color and exotic produce!
For the best experience, we highly recommend arriving at sunrise to spend the morning wandering the stalls to taste different delicacies! Mangosteens and Dorian are a top favorite for foreign travelers!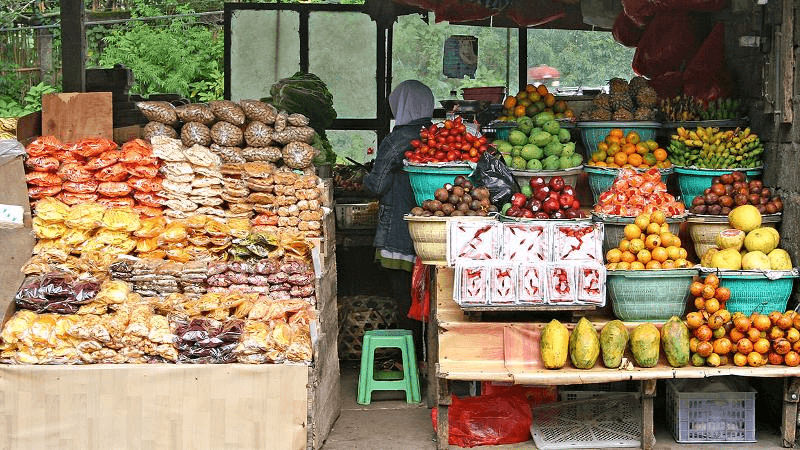 Bali Fishing Sensation
With Jimbaran once being only a seaside town, local tours provide travelers with the adventure of catching fish at sea! As a great opportunity to fully immerse yourself in local culture, these tours are a favorite for all groups!
Once out at sea, guests have the chances to reel in big catches such as tuna, mackerel, snapper, and mahi mahi ! With your purchases from the morning market, it looks like you'll have a delicious meal to look forward too!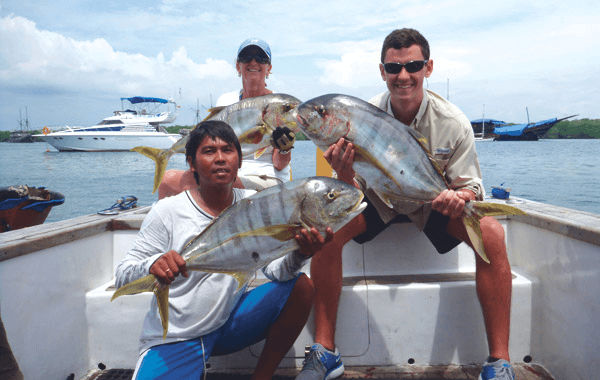 Fine Dining
Cuca
Fine dining with a casual ambiance, Cuca provides signature cuisine dishes consisting of original tapas, tasty cocktails, and delicious desserts.
Thinking beyond the average foodie, Cuca delivers an all-encompassing experience and combination of tastes that are absolutely marvelous!
As a restaurant that ticks all the boxes, the recognition truly goes to the high-caliber service and Michelin-star worthy kitchen.
Phone: +62 361 708066
Website: https://www.cucabali.com/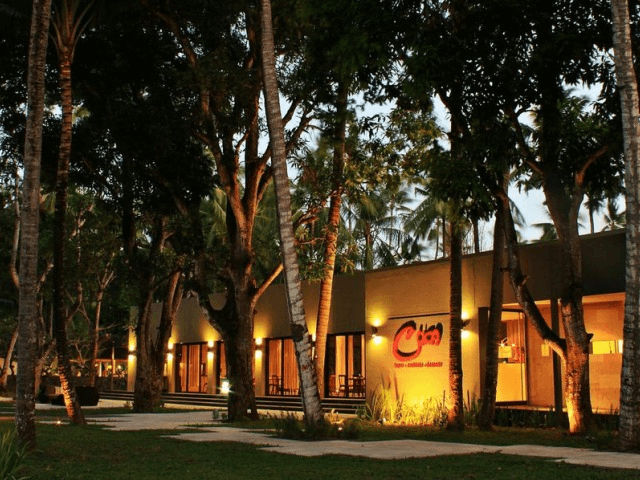 Chiringuito El Kabron
The perfect collaboration between Mediterranean and Spanish cuisine, this ocean front restaurant is unquestionably your top choice to celebrate a special occasion!
Its flawless venue matched perfectly with highly attentive service makes you feel like royalty throughout your visit.
To truly top your trip off an impressive wine list and great selection of cocktails makes El Kabron the perfect setting to cheers to life! Wagyu Beef Sliders!
Phone: +62 821 44370139
Website: http://www.elkabron.com/