 Kintamani
Kintamani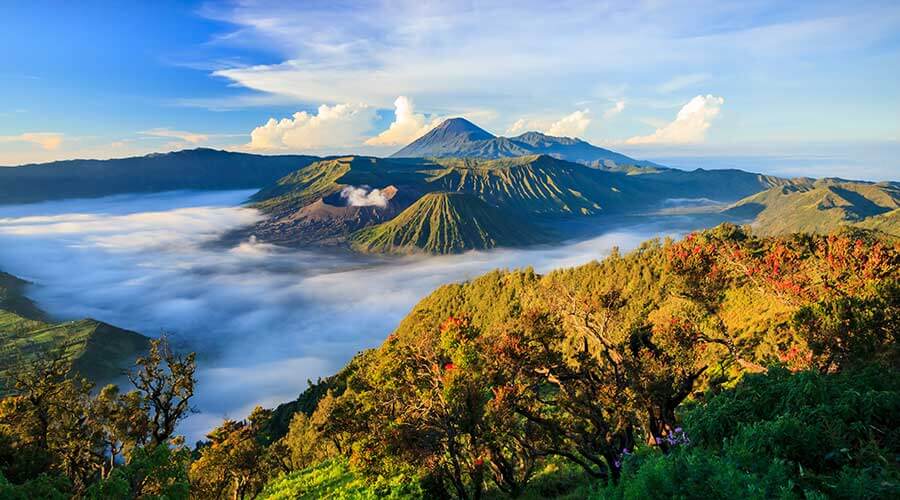 Details
Address:
Mt Batur, South Batur, Kintamani, Bangli Regency, Bali, Indonesia
Only one hour north of Ubud, you can find the beautiful Kintamani mountain region. Located up in the Bali highlands, you will notice how green the area is and how cool the air temperature (20 degrees Celsius average) is, compared to other parts of Bali so it's no wonder why many tourists come here to swap the brutal bali heat for some fresh mountain air and amazing lake views!
Visit Kintamani on Our:
All-Inclusive

Mount Batur Sunrise Hike & Hot Spring Tour

If hiking is your thing, or even if it's not, this Mount Batur Sunrise and Hot Spring Tour is a must. It gets you off the beaten track and allows you to experience parts of Bali not everybody gets to see; start your trek in the early hours so you make it in time to see the stunning sunrise at the summit of Mount Batur. End your tour with a dip in a natural Hot Spring pool before lunch - this is an experience you won't want to miss!
Fun fact: Kintamani is also known for a place to look for the petite dog, known as the Kintamani dog.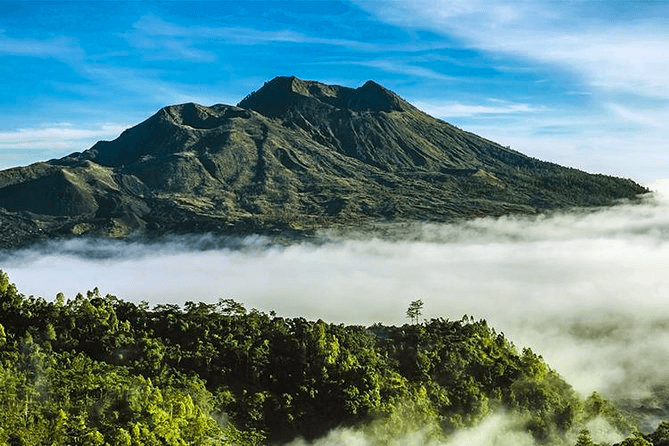 Things to do in Kintamani
Kintamani is an absolute dream for every nature lover and people that are looking for the old school and unspoiled Bali! While most people visit the area to do a sunrise hike on the epic Mount Batur volcano, there are many other attractions worth visiting such as:
Trunyan Cemetary: also known as 'Skull Island', this is an interesting ancient village across Lake Batur where the locals bury their dead above ground.
Besakih Temple: known as the Mother Temple, Besakih is a temple complex that is the largest, most important and most sacred of the Hindu religion in Bali.
Ulun Danu Batur temple: probably Bali's most photographed temple
Lake Batur
The Kintamani's Hot Springs: the volcanic activity in Kintamani has given way to a number of spas and hot springs that tap into the scorching temperatures below the surface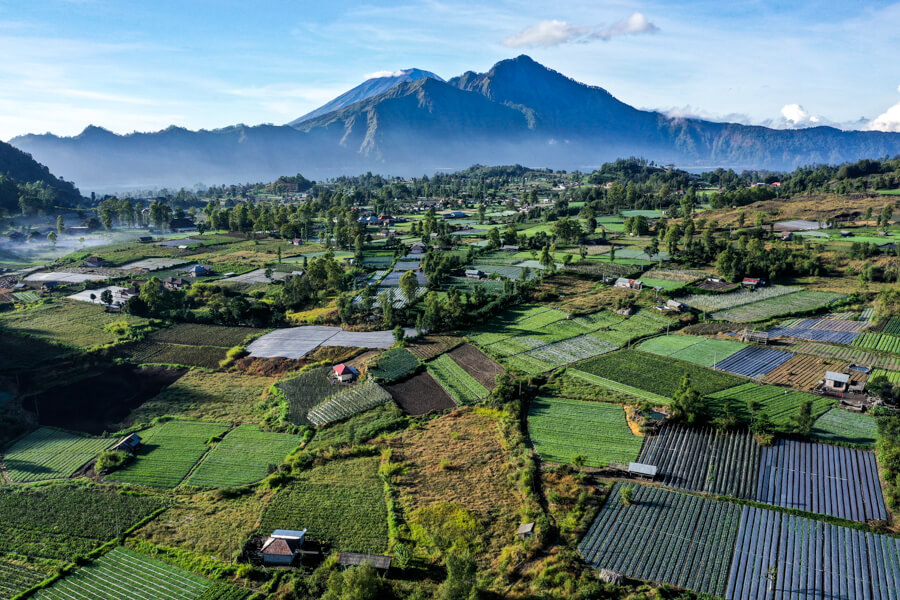 Best time to visit Kintamani
Since Kintamani is located in the highlands, the chances of experiencing rain and heavy fog is very high and it usually occurs in the afternoon. Therefore, the best time to visit Kintamani is in the morning between 9 AM and 1PM.
Our Top Trending Bali Tours
How to take the best photos at Kintamani
Clouds often move in during the afternoons, so arriving early in the day is something to keep in mind if you want sunny pictures. The road to Kintamani provides plenty of photo opportunities as it is full of scenic scenery when riding from lowlands to the highlands, we promise that your journey will be memorable!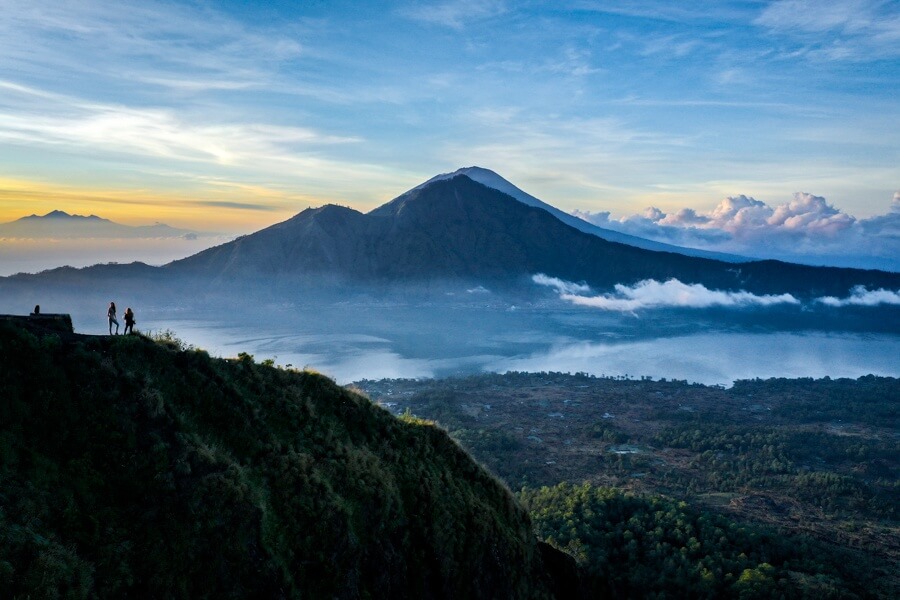 How to get to Kintamani
It's very easy to go to the Kintamani area because it's only 1 hour away from Ubud. You can choose to drive a scooter there yourself but maybe the best option is to book a private driver or a guided tour to make sure you'll see all the best spots the area has to offer!
Tips:
It's a good idea to bring an umbrella, a warm sweater and a raincoat as it cools down a lot towards the evening and you can experience some rain.
Details
Address:
Mt Batur, South Batur, Kintamani, Bangli Regency, Bali, Indonesia