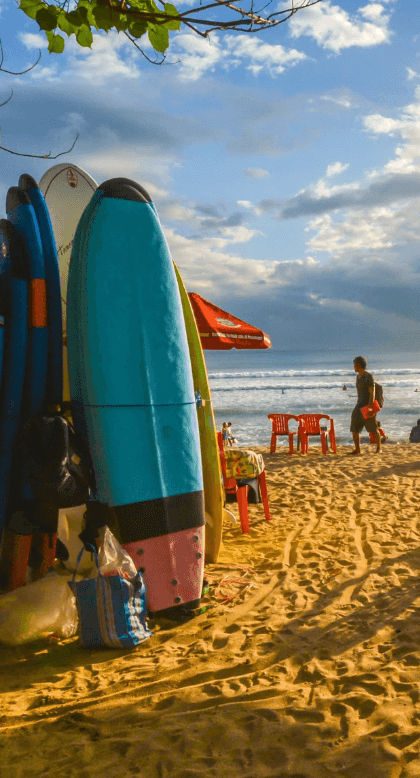 Kuta
Insider's Guide - What to do and Where to go in Kuta
Notoriously known as Bali's most hardcore party scene, Kuta is incomparable to any city on the island. Having received an unfortunate reputation as the ultimate party destination for Bogans, seasoned tourists tend to avoid it like the plague.
Although, as locals, we truly know what Kuta brings to the table and we want to show you that it effortlessly can be the dream vacation you've been wanting to have.
Luxury Accommodations
Have you ever imagined having a personal butler? Kuta can make that possible! The best decision you could make for your vacay even before it starts is to book yourself into the luxury hotel or villa of your dreams.
An endless selection of premium resorts (at exceptionally affordable prices) patiently await for your families arrival to pamper and tend to each of your needs.
Mastering a great balance between family bonding and parent's alone time, Grand Mirage Resort is #1 in our hearts as the most family-friendly resort!
Grand Mirage Resort
Phone: +62 361 771888
Website: https://www.grandmirage.com/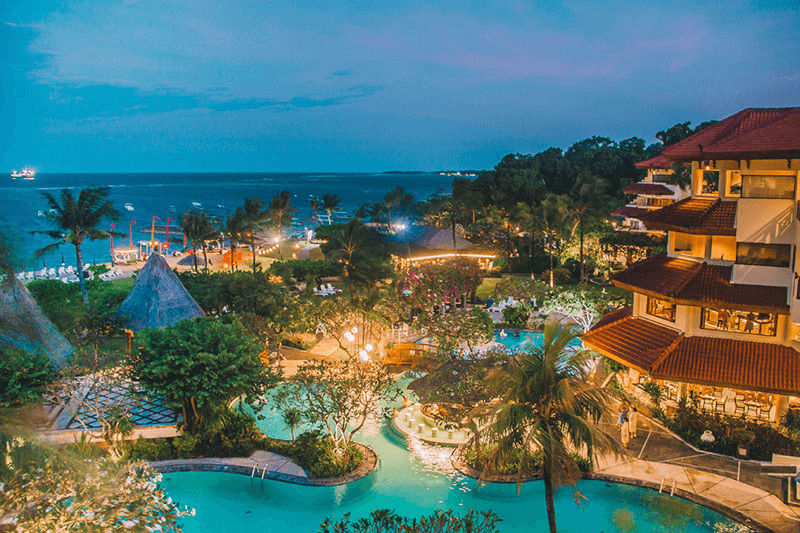 Water Activities
Surfing
Iconically known for their waves, Kuta has thousands of novice swimmers dashing to the sea every year! With West Bali having its shoreline divided into 3 different beaches (Seminyak, Legian, and Kuta), Kuta is known as the safest and most adapted for beginners.
We totally recommend hitting the beach to rent a board and possibly take a lesson or two! Imagine that feeling when you stand on your board and take in that Bali view from a different perspective!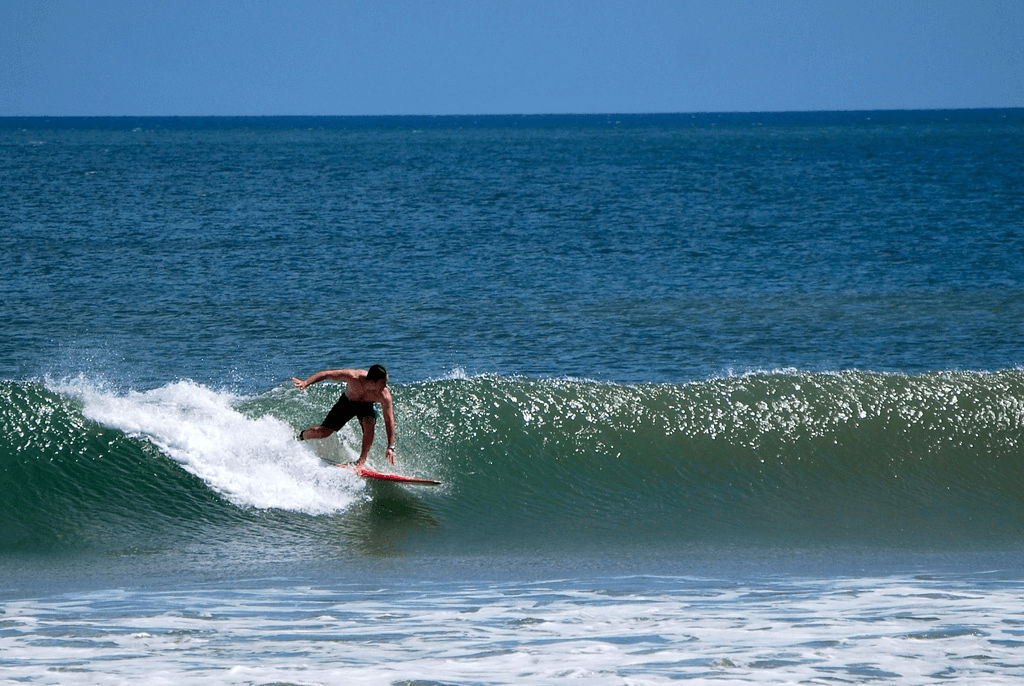 Release Sea Turtles
Handled responsibly by the Bali Sea Turtle Society, Kuta Beach gives tourist the chance to create the most adorable family memory – releasing newly born sea turtles into the wild!
Nurturing rescued eggs from the endangered species from March to September, the society has eggs scheduled to release from April to October.
This is a special opportunity that the city has opened up for tourists to participate in. Seeing the little babies swim for the first time is so magical! Don't forget to name yours!
Bali Sea Turtle Society
Phone: +62 811 3882683
Website: http://www.baliseaturtle.org/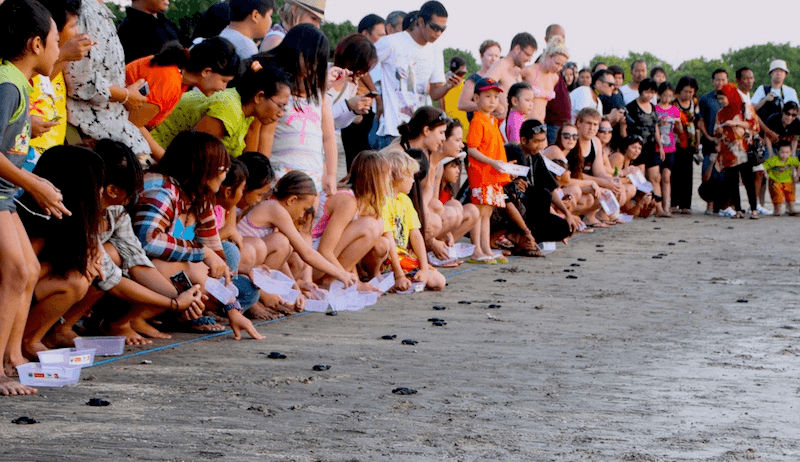 Waterparks – Waterbom Bali, Splash Waterpark Bali, and Circus Waterpark
Have lots of energy and prepared to take on a thrill of a lifetime? Home to the island's only waterparks, Kuta knows how to make a major splash by having 3 fun-packed mega-awesome waterparks!
Whether you want to chill out on the lazy river or get super-soaked from water slides, this is the perfect sunny destination for big groups or families!
Waterbom Bali
Phone: +62 361 755676
Website: http://waterbom-bali.com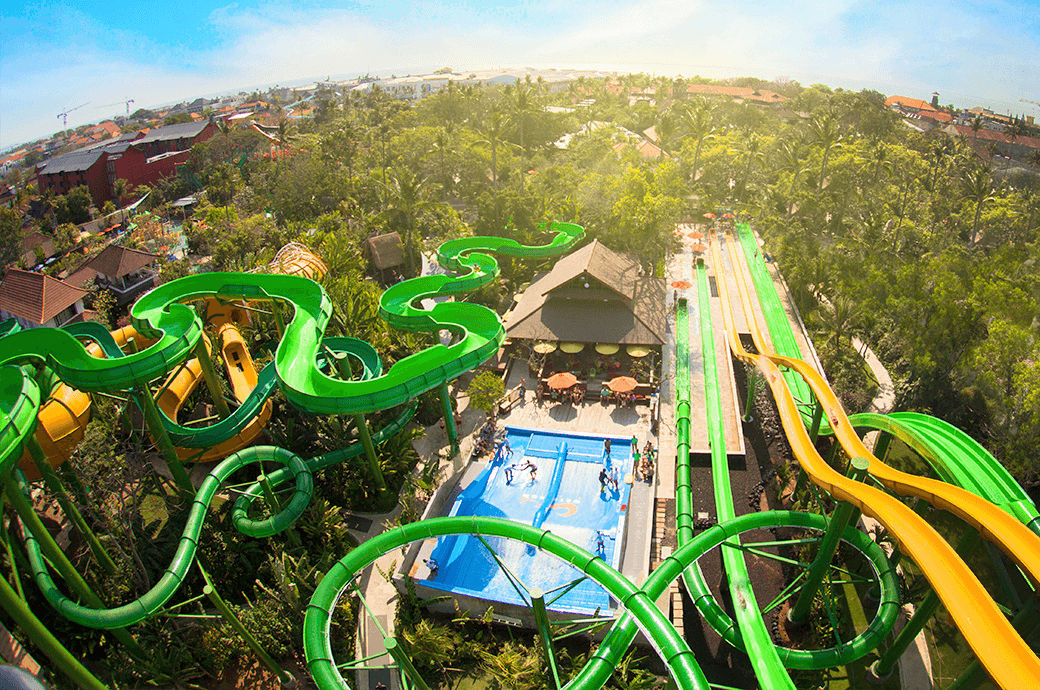 Splash Waterpark Bali
Phone: +62 361 8483939
Website: http://www.splashbali.com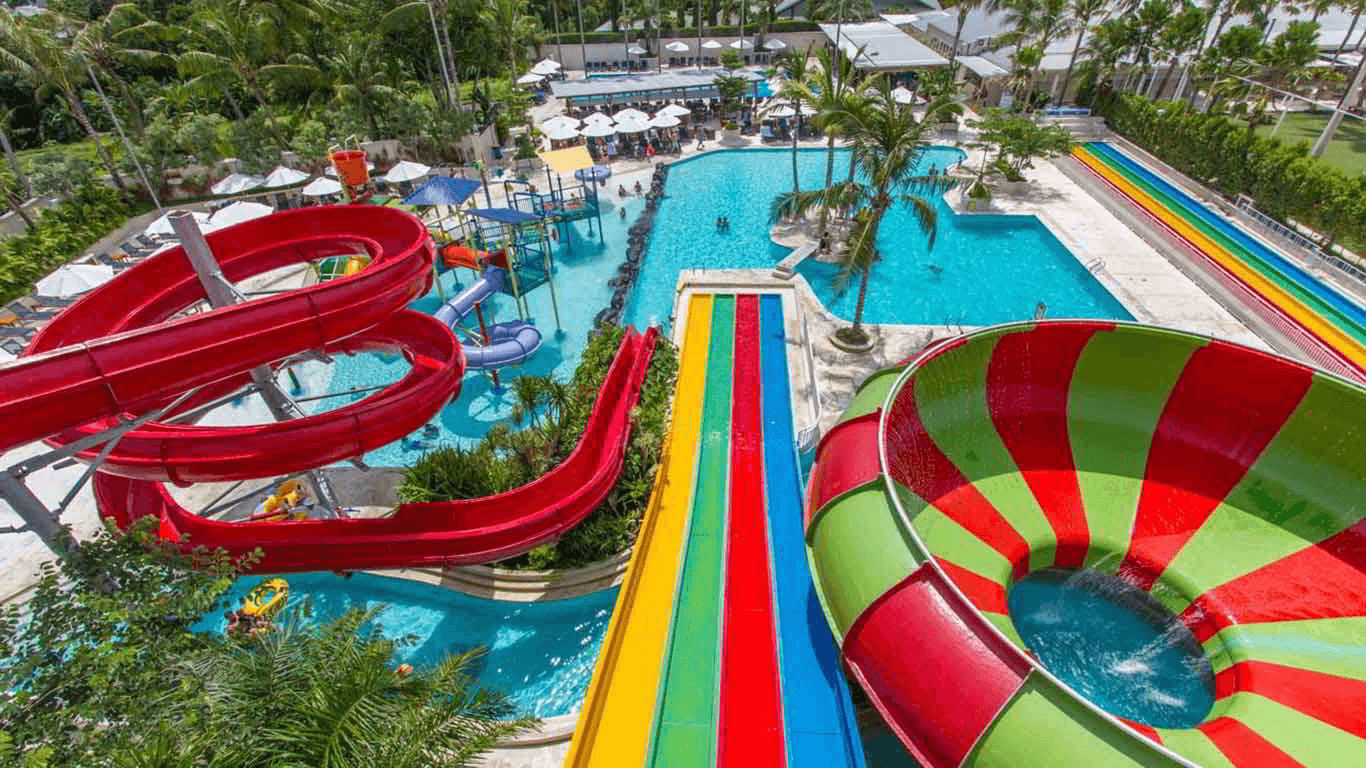 Circus Waterpark
Phone: +62 361 764003
Website: http://www.circuswaterpark.com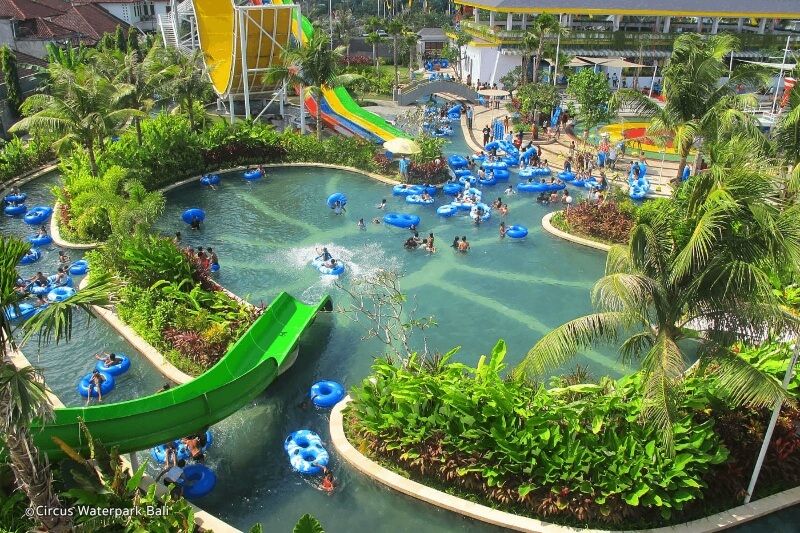 Local Culture
We admit that it's super easy to get distracted with the variety of luxuries Bali has to offer – we all know how effortless it is to come live your island paradise dreams.
As travelers, it's our responsibility to take the initiative to connect with the local culture of the countries we visit.
Filled with immense pride, traditional customs, and the kindest souls, Balinese culture is absolutely beautiful. Ask any local and they will always go out their way to teach you.
Eat at a Warung
Famous to Indonesia, Warung's are a small family business in the form of a restaurant, café, or mini-convenience store.
Usually constructed into a bamboo shack with a small kitchen, Warung's that sell food specialize in having a variety of options such as fried rice (Nasi Goreng), fried vegetables, seasoned meat curries, and our favorite noodles (Mie Goreng). Even though you'll often find Indonesian food sold at high end restaurants, it's an experience on its own to support local businesses by dining at a local Warung!
As locals begin to cater to foreign crowds, you'll even start to notice a bigger selection of vegan options now being served!
Warung Indonesia
Phone: +62 812 38111913
Website: https://www.zomato.com/bali/warung-indonesia-kuta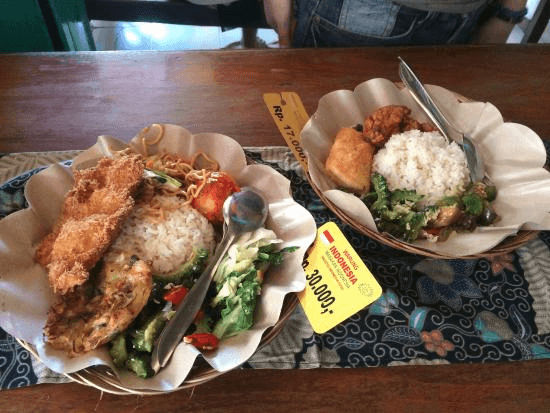 Cooking Class and Local Fruit
Once you've eaten at a Warung, you'll 100% have fallen in love with Balinese food and want to bring it all home with you! One of our all-time favorite activities is taking a cooking class hosted by a local cooking school!
Kuta has a great selection of schools through the city, but Mexx – The Cooking School has won us over as they go above and beyond to provide proper cooking stations, clear instructions from attentive teachers, and a variety of fresh poultry and produce!
Depending on the selected class, you will also receive the opportunity to visit a local market to purchase your ingredients!
At the market, your instructor will introduce a number of really tropical and delicious local fruits you'll get hooked on too! Have you ever had snake fruit before?
Mexx Cooking School
Phone: +62 822 9888 8118
Website: http://www.mexxthecookingschool.com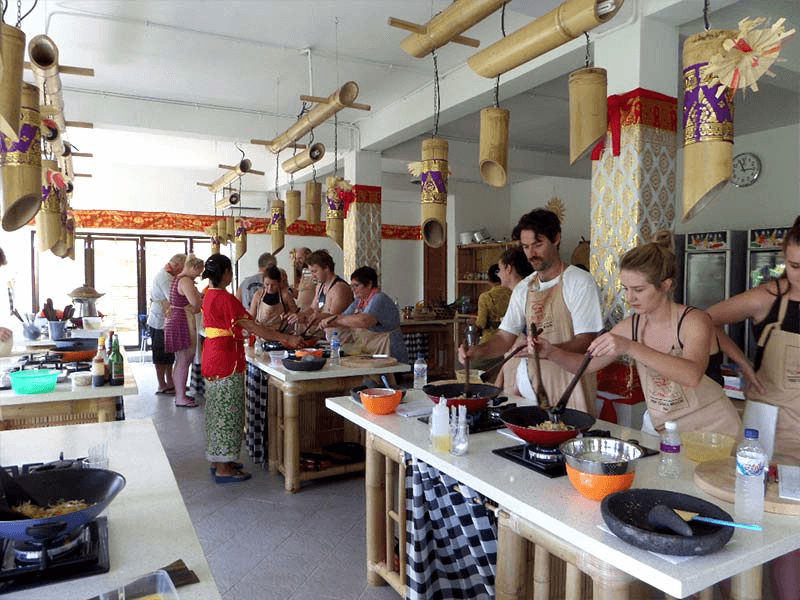 Shopping
In addition to the chic boutiques across town in Seminyak, Beachwalk in Kuta is your destination for all branded shopping!
With stores such as Zara, Victoria Secret, and H&M, you are guaranteed to find the latest collections on the market! With unique architecture and open air design, Beachwalk also offers an entirely different experience from the rest of Kuta by providing fun events, great restaurants, and a brand new cinema!
Beachwalk Shopping Center
Phone: +62 361 8464888
Website: http://beachwalkbali.com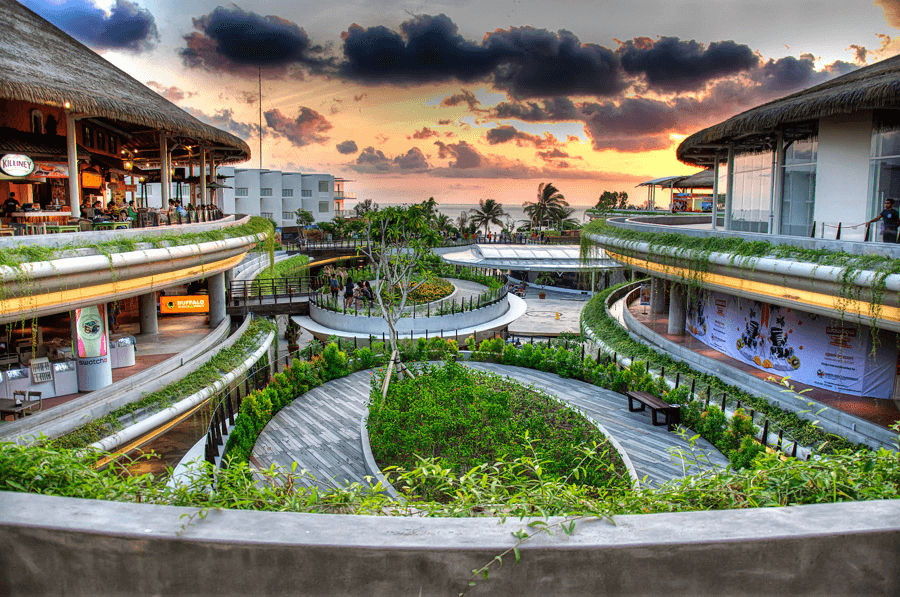 Nightlife
Sky Garden
As much as we love Kuta for everything it offers vacation-goers, we can't deny that the city knows and loves to party!
An experience on its own, give your group a night they'll never forget by dancing the night away at Sky garden. As the biggest nightclub in Bali with jaw-dropping good deals (especially for women), there is no way you can resist at least one wild night out during your big trip!
Our favorite part about partying in Bali is that it's as ultra-laid back or crazy as you want it to be!
Sky Garden
Phone: +62 361 755423
Website: https://clubskygardenbali.com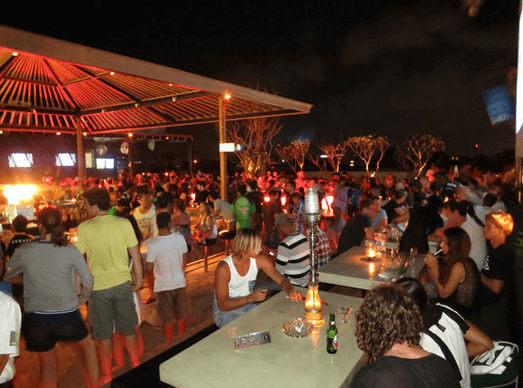 Bounty Discotheque
In Kuta, we all know that everything gets hotter after the sun goes down. For the perfect boy's night out, take a visit to the infamous nightclub known as "Bounty-ship" for all your after-dark adventures!
From foam baths on one floor to famous DJ's spinning on another, Bounty delivers on an entirely different level! With the best drink deals (such as 50K beers) you can find in Kuta, we're sure Bounty will have you dancing all night long!
Bountry Discotheque
Phone: +62 823 97041938
Website: https://www.facebook.com/bounty.discotheque