Language in Bali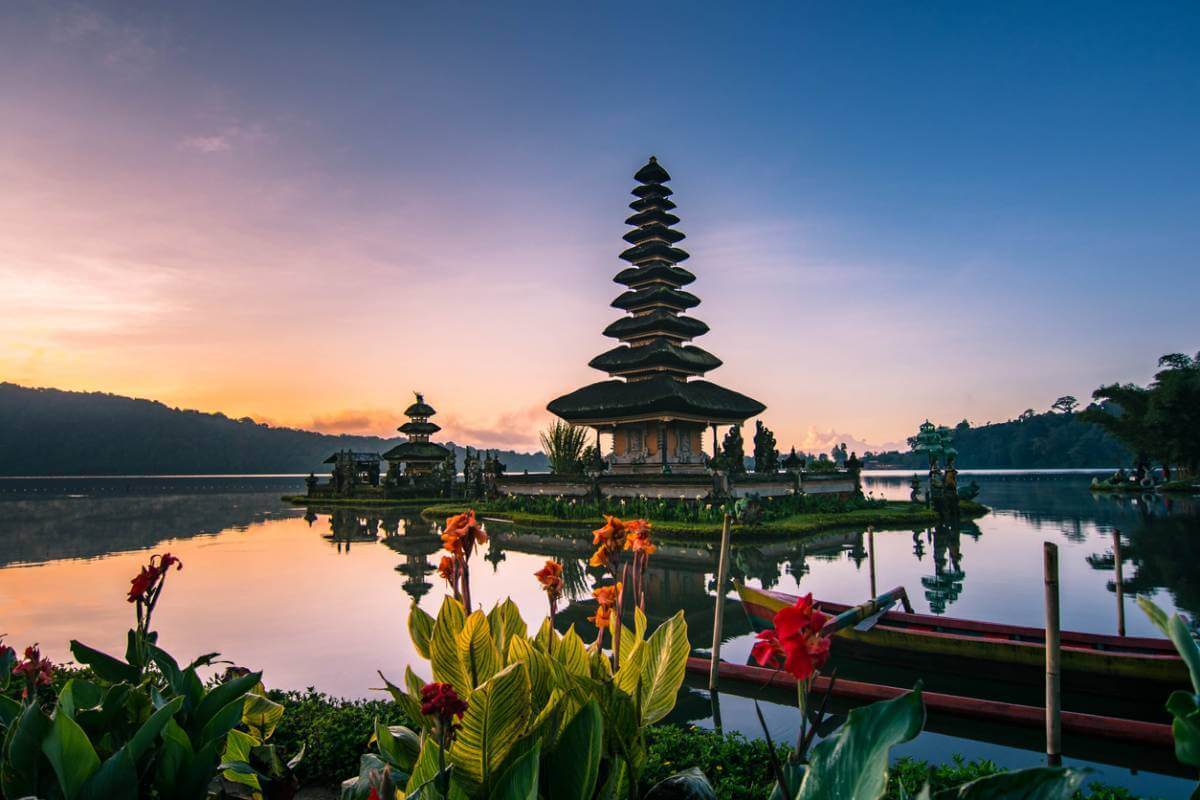 Traveling to a new country for the first time can be very exciting and scary at the same time. Some people worry about the possible language barriers which can make traveling a bit challenging for them. However, please don't let it stop you from exploring new countries!
Our Top Trending Tours
All-Inclusive

Bali Traditional Silver Jewelry Making Class & Temple Visit
If one country is worth exploring, it must be the beautiful island of Bali! For many years it has been a popular holiday destination that attracts all kinds of people: the adventure seekers, the nature lovers, surfers, digital nomads, party animals, yogi's and those who come for wellness and wellbeing. As you might know, Bali is also often described as a place for healing and once you visit, you'll understand why!
There is just something about the energy on the island, it's hard to put in words but it feels like a non stop dopamine rush. We have been operating in Bali for more than 5 years and we still can hardly digest the beautiful dynamics of this place! The island is loaded with opportunities for self-care: there are massage salons, healthy restaurants, yoga studios, and natural healing centers everywhere! So whatever it is you are looking for on your holiday, Bali will deliver!
And then you did it. You finally booked that well deserved vacation to Bali. You've planned your itinerary , your transportation is taken care of and your hotels are booked! Time to hit the airport! Instead of binge watching movies on your flight, you can also kill those long flight hours by reading up on the basics of the languages in Bali! Below we will try to answer a few frequently asked questions about all that is languages in Bali.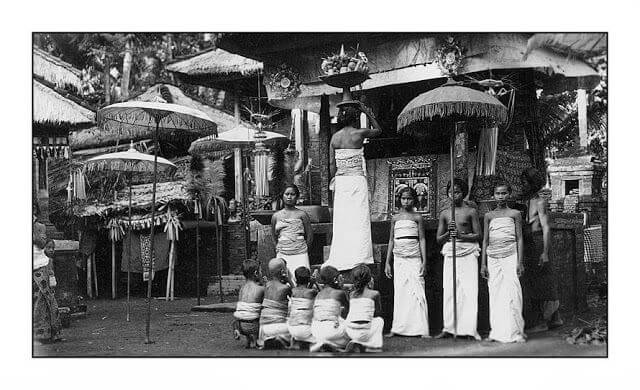 FIRST, LET'S DIVE INTO HISTORY
There are a lot of Dutch influenced words integrated in the Indonesian language, and this is, as many people might know, because Indonesia has been a Dutch colony. For more than three centuries, the country has been under Dutch influence, of which the last 100 years very intensively. This period is, somewhat melancholically, called tempo doeloe by the Indo-Dutch, literally the time of the past. However, most Indonesians are less melancholic about this because the colonial era also has had black pages in history (including the great famines).
At the end of the 16th century, the first Dutch set foot ashore in Batavia, present-day Jakarta. In this East Indies you could get products that were not yet available in the Netherlands such as spices, porcelain, silk, damask, gemstones and gold. Pepper, cloves and nutmeg also brought in a lot of profit for Dutch entrepreneurs.
From about 1900, however, the Dutch built a lot of infrastructure in Indonesia: cities, roads and railways. And although there is a painful piece of history (as with every colonization), it is also the beginning of tourism in Bali.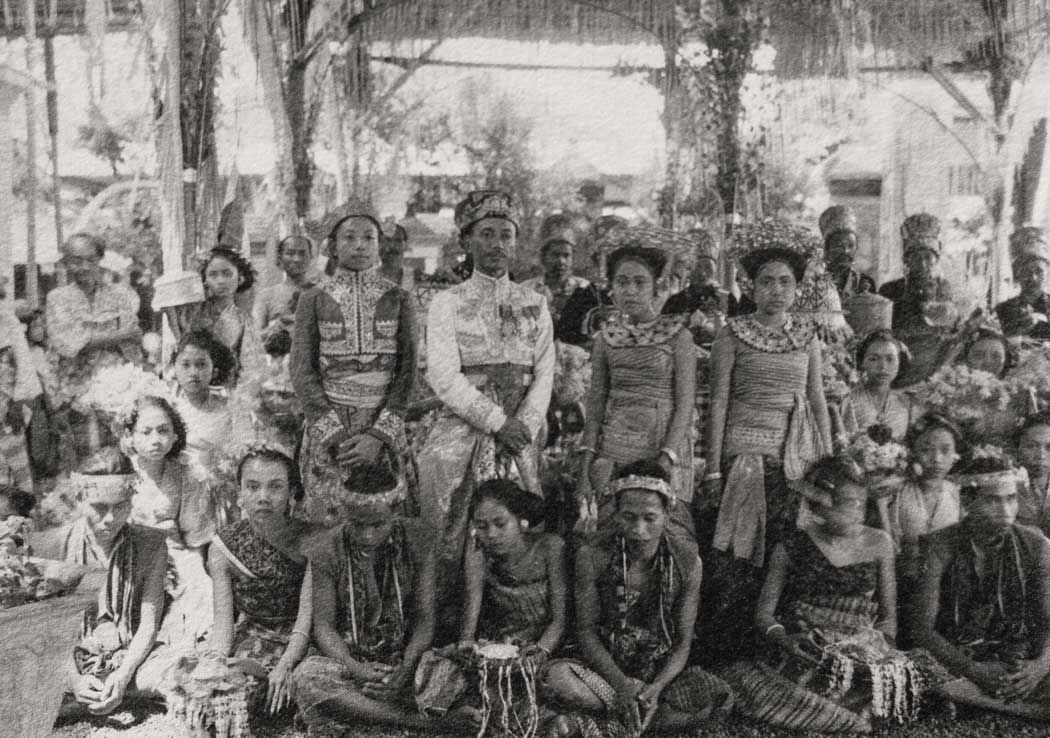 WHAT IS THE MAIN LANGUAGE SPOKEN IN BALI?
There are two official languages in Bali: Bahasa Indonesia or Indonesian, which is spoken in every island in Indonesia, and Balinese, spoken by the locals on the Island of the Gods (Bali that is).
Indonesian is one of the most widely spoken languages in the world. It's the second language to a staggering 155 million people worldwide and it has loan words from a number of languages such as Dutch, English, and even Arabic. Indonesian is widespread in urban Bali, while rural villages make use of Balinese. If you're looking to explore off the beaten track areas, some Balinese might come in handy.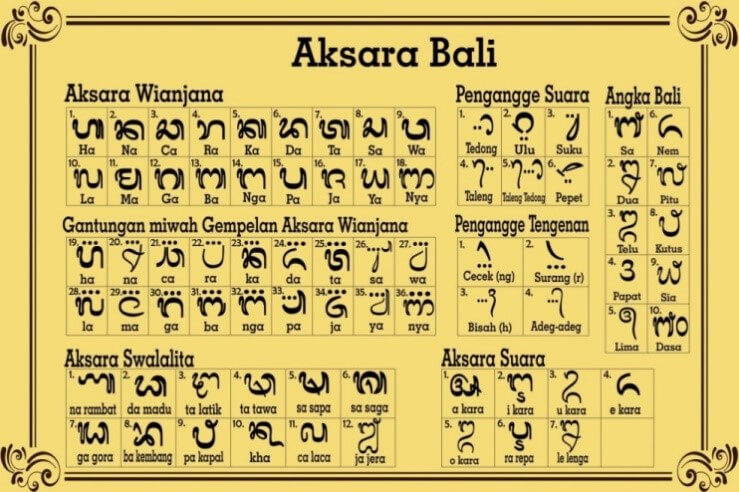 DO PEOPLE IN BALI ALSO SPEAK ENGLISH?
You shouldn't have any problems getting around and communicating with anyone in Bali! Since tourism is one of the major sources of income in Bali, most of the locals speak a decent amount of English. For example: there is a large native English speaking expat community in Bali. Many have been living here for years and never have learned to speak Indonesian because English is so well adapted!
However, Balinese people really appreciate tourists knowing some basic Balinese words. When making an effort, the local vendors might even give you a discount if you can impress them by speaking their language! ;)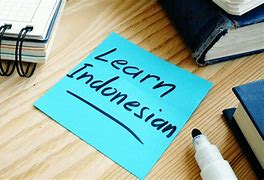 IS INDONESIAN HARD TO LEARN?
Communication often ends up being overlooked while planning your holiday, but remember that it can help smooth over any rough edges that may occur and help you out in times of distress. Interacting with the locals will help you have a much more authentic experience of the Balinese lifestyle.
As learning any new language that is not your own, it will take some time to get the hang of it but Indonesian -compared to other Asian languages- is actually not very complex: it has no past or future tense, which means that verbs only exist in present tense. Bahasa Indonesia makes no distinction for masculine and feminine nouns. To make the language even less complicated, the words have no plural form. Simply say the word twice to make it plural or add para before it (the latter for living things only); for example, "students" can be either murid-murid or para murid. Plurals are rarely used in Indonesian, especially in informal conversations.
Learning Balinese however can be more challenging because there are three levels – low (basa ketah), middle (basa madia), and high (basa singgih).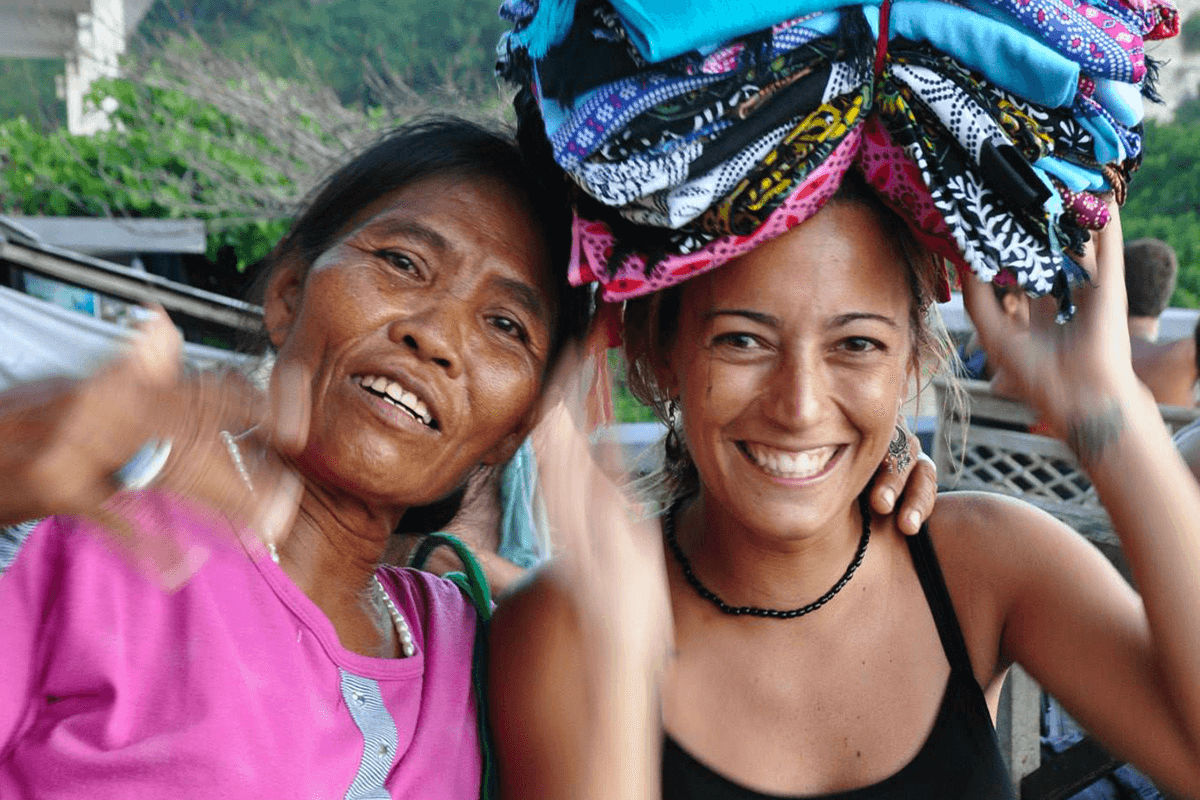 SPEAKING VS WRITING: THE INDONESIAN ALPHABET
Indonesian uses the Latin alphabet, the same 26-letter alphabet as Dutch but many letters are pronounced differently. Indonesian also contains 4 diphthongs: ng, ny, kh, and sy. The diphthongs 'kh' and 'sy' occur mainly in Arabic loanwords.The letters q, v, x, and z occur mainly in loanwords from Europe and India.
In 1972, the Indonesian alphabet undertook a number of spelling changes. The spelling has changed in such a way that it is more in line with the English spelling and less with the Dutch spelling.
A FEW WORDS EVERY TOURIST SHOULD KNOW BEFORE COMING TO BALI
Learning to speak a minimum of Balinese will help you to manage yourself better on the island. The locals always appreciate the effort of the foreigners to speak a few words in their language. Knowing the Balinese people, they will respond with a big smile, as they are known for being the friendliest people ever!
Below you can find some basic words and sentences that might help you along your holiday:
Good Morning – Selamat Pagi
Good Afternoon – Selamat Sore
Good Night – Selamat Malam
Thank You – Terima Kasih
You're welcome – Sama sama
Good: Bagus
Excuse me:Permisi
How are you?: Apa Kabar?
Nice to meet you:Salam Kenal
Take care: Hati Hati
Could you help me:Bisakah Anda membantu saya
Airport: Bandara
How much does it cost: Berapa harganya?
Our Best Selling Tour
All-Inclusive

Bali Cultural Heritage and Bamboo Forest Tour

For travelers who want to learn and understand the culture of this beautiful island, the Bali Cultural Heritage Tour is the perfect way to combine sightseeing and experience the life of the locals. Accompanied by your private tour guide, this Bali tour takes you to Pura Kehen Temple and teaches you about Balinese heritage at the Pengilipuran Traditional Village, as well as letting you enjoy the sacred bamboo forest, lunch with amazing views of Mount Batur and a visit to a rice field with a local farmer.
HOW TO PRACTICE THE INDONESIAN LANGUAGE DURING YOUR HOLIDAY
When traveling to Bali there are plenty of opportunities to practice all the new words you've mastered. The best way to learn is to spend a full day with a local. I can hear you think 'I am supposed to just reach out to a stranger on the streets?' Of course not ( although they probably won't mind it!).
One of the solutions is booking a private guided tour in Bali to one of the places you really wish to visit ! This will give you the chance to hang out with your Balinese guide for a longer period of time and they will be more than happy to help you wherever they can! As mentioned before, the local people are very proud of their culture and heritage and they will take it as a compliment when you are willing to make an effort in getting to know their language!
An example of a beautiful guided tour you can take is our Bali Secret Waterfall tour. This way you will not only have great memories and beautiful pictures, you will also have learned something! Hell, you might even help them approve their English! Many Indonesians want to learn English, French, or German, so if you want to learn Bahasa Indonesia, offer to "trade" skills by investing time in each other's language studies. Win -Win situation for both parties!
If you are planning on staying in Bali longterm or you are really motivated to learn the language you can also consider getting a local pen pal. This way you'll have a "language buddy" relationship with an Indonesian where you help each other to learn a desired language by sharing your skills. You can make it fun and light by setting up a coffee date for example. Nobody said learning a new language should be boring ;)
Obviously you can pay a private tutor to do the same thing, but getting a pen pal doesn't involve payment which is great if you're on a limited budget.
IN CONCLUSION
Don't worry too much about the language barrier when you are in Bali! As you learned by now, English is very commonly used and you will not have any problems communicating with the locals! By all means, please enjoy the beautiful island of Bali because it is truly magical!
Get your VACATION on!
Expertly curated emails packed full of vacation inspiration, travel tips and more!