 Sekumpul Waterfall
Sekumpul Waterfall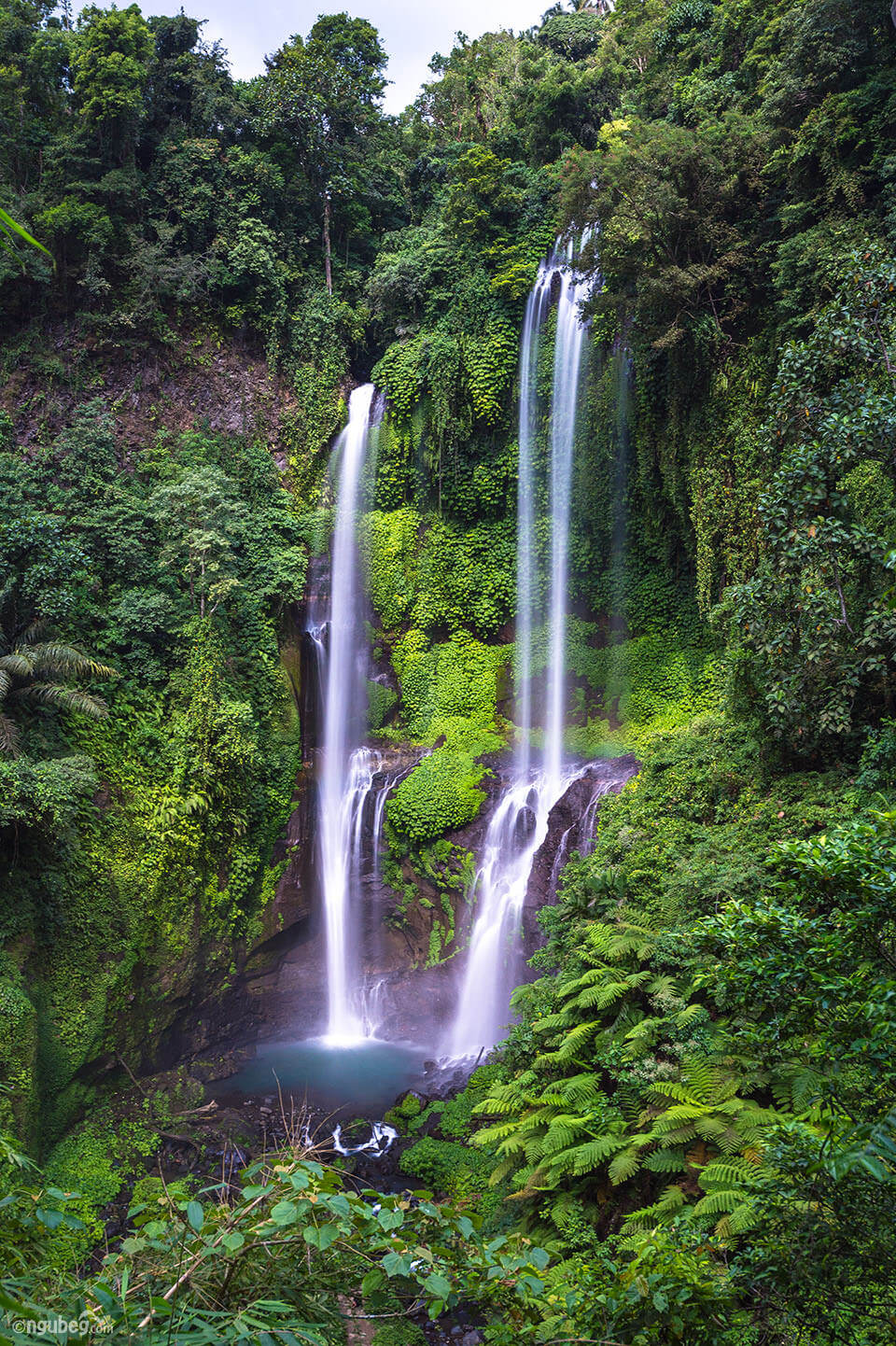 Details
Address:
Sawan, Lemukih, Sudaji, Sekumpul, Sekumpul Village 81112 Singaraja
Price:
20,000- 200,000 IDR depending on the hike you do
Why should you go to the Sekumpul Waterfalls?
The Sekumpul Waterfalls - also referred to as 'the king of waterfalls'- are located all the way up in North Bali and are a real must- see when you are in Bali! Secluded deep in the jungle, Sekumpul waterfall is one of the tallest and probably most impressive waterfalls on the island.
Visit Sekumpul Waterfall on Our:
All-Inclusive

Bali Sekumpul & Aling Aling Waterfall Tour

Looking for a tour in Bali to show you the best of the island's natural beauty? The Sekumpul & Aling Aling Waterfall Tour tour takes you to some of the most beautiful waterfalls in Bali, including the tallest waterfall on the island! You'll be able to take a dip in the refreshing waters, jump off cliffs into natural pools, and slide down natural water slides. It's one of our most unforgettable tours in Bali, and with an included lunch, what's not to love?
As the name implies (sekumpul means 'collection'), the Sekumpul waterfall consists of a collection of 7 waterfalls.
The main attraction are the twin falls, which are the most impressive of all seven waterfalls with a height of 80 meters. You can visit all seven on a longer hike, as they are only ten minutes apart . Visitors can choose out of three sorts of hikes: View only, Medium (2 hours) Trekking and Long Trekking (3 hours).
If you're not a fan of steps or are afraid of heights, then Sekumpul waterfall is probably not for you. The hike can be pretty intense as you will be facing getting over a mix of dirt trails, bamboo bridges and stairs but what will really challenge you is the ascent.
We strongly recommend to not explore the waterfalls on your own but to take a local guide with you!This not only ensures your safety but also a secure income for the locals.
Most people include Sekumpul as part of an island tour with a private driver or a guided tour. You can also add on bonus activities like Pura Ulun Danu Beratan temple, Handara Gate and Wanagiri Hidden Hills.
Our Top Trending Bali Tours
How to get there:
Sekumpul Waterfall is located in North Bali, about 2.5 hours drive from Ubud or 1 hour from Singaraja.
Scooters can go all the way to Warung Fiji, but cars will need to park a bit earlier. Make sure you stop at the last parking area, though, because it's much closer to the waterfall and it'll save you from hiking too far.
Best time to visit:
During the dry season, it can be walked on without any problems, during the rainy season, it can be slippery and sometimes more difficult to handle.
Because it's a pretty heavy hike, we suggest going early in the morning to beat the heat.
Best spot to take a picture:
For adventure lovers and photographers this is a great spot as you have so many angles to shoot Sekumpul waterfall.
There are two viewpoints at Sekumpul — one above the waterfall and one at the bottom.
Tips:
You'll want to wear decent, waterproof hiking shoes , because it can get very muddy near the end. The rocks at the bottom of the waterfall can be slippery too, so watch out for that.
Bring a swimsuit
Details
Address:
Sawan, Lemukih, Sudaji, Sekumpul, Sekumpul Village 81112 Singaraja
Price:
20,000- 200,000 IDR depending on the hike you do