21 Places You MUST Visit In Bali (with Photos)
21 Places You MUST Visit In Bali (with Photos)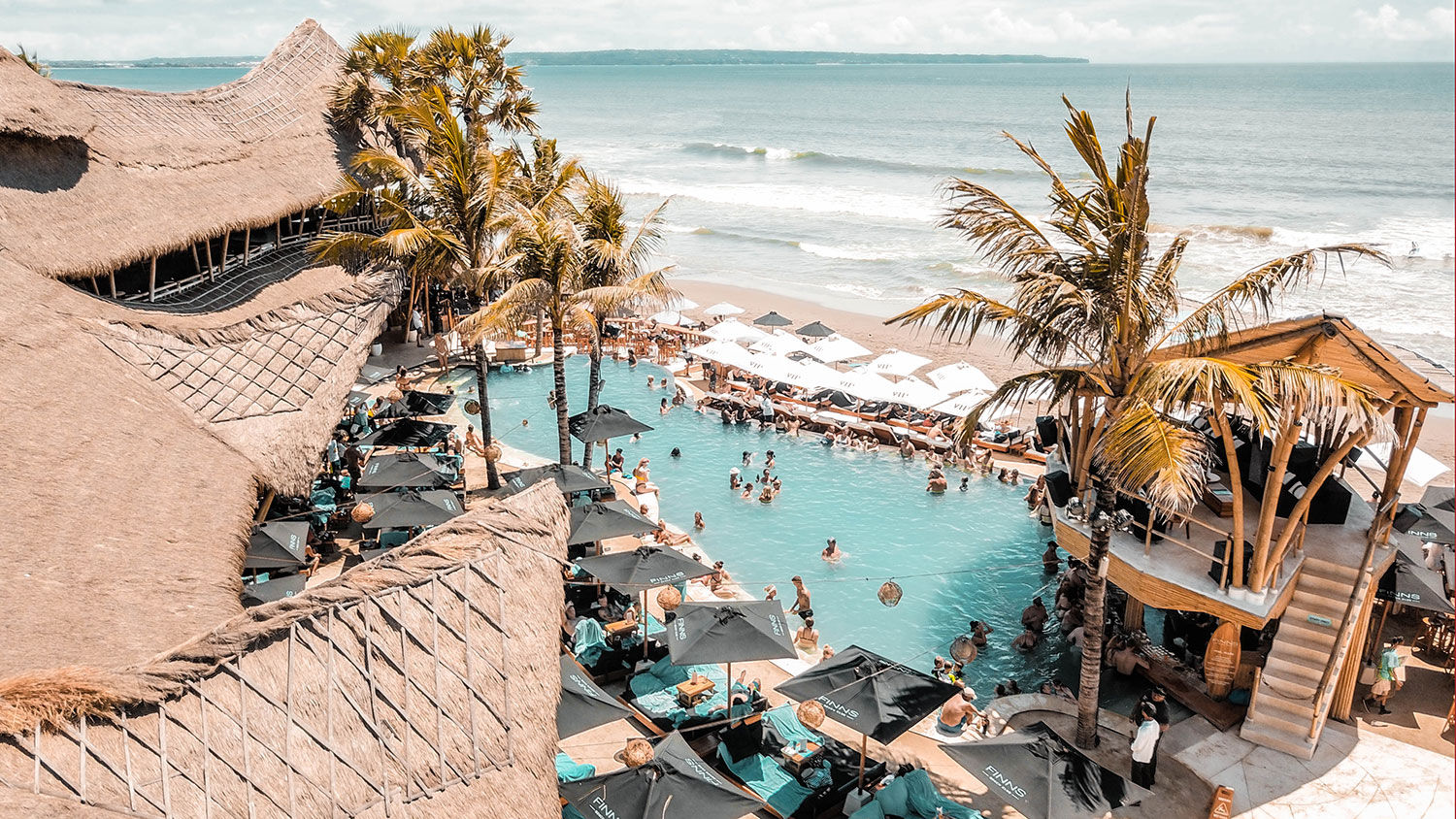 A vacation in Bali should be on everyone's bucket list. This lovable country has so much to offer - white sandy beaches, gnarly waves, chilled-out beach clubs, lush green rice fields, and even mountain treks! Trust me, once you've visited Bali, you'll most likely keep returning for more.
Here are 21 places you must visit if you plan a trip to this island paradise!
Our Top Trending Bali Tours
1. Finn's Beach Club, Canggu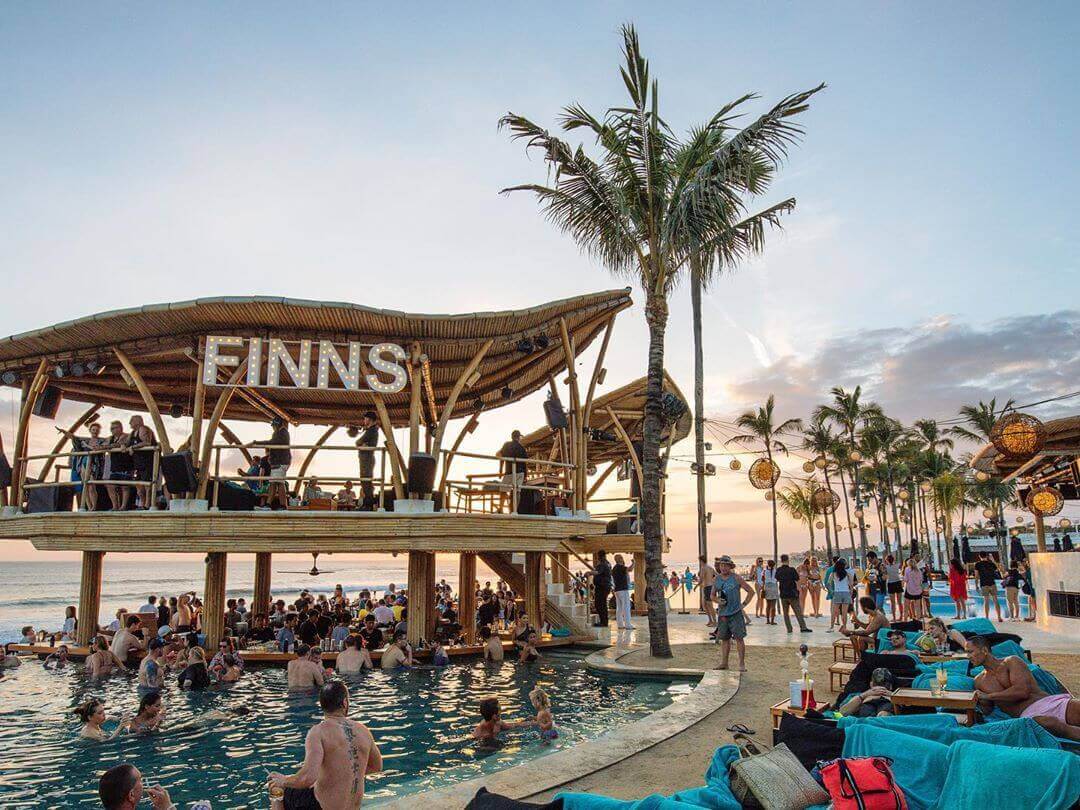 Spending the day (and night) at a top Bali beach club is at the top of everyone's list when planning a vacation to our favorite island! Finn's is probably one of the most well-known, and for a good reason.
Situated in the heart of the increasingly popular Canggu, you'll have a great view of the surf all day and access to the multiple pools if getting salty and sandy isn't your thing.
Sip on your favorite cocktails, and get your party on when the sun goes down! With regular events featuring top artists and DJs, you'll never want to leave!
2. Tanah Lot Temple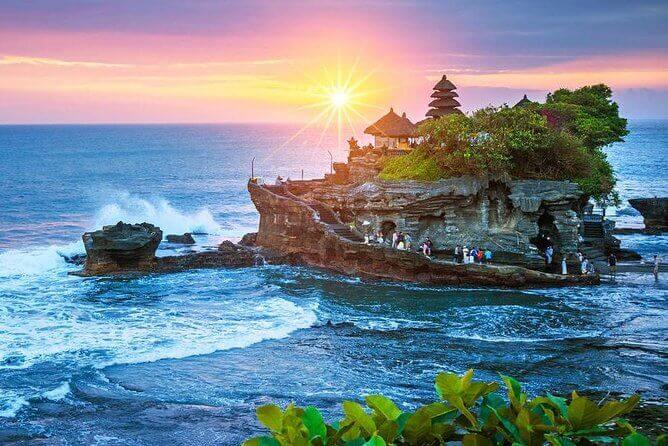 About an hour's drive outside of Canggu, you'll find the beautiful Tanah Lot Temple. It features three amazing temples that are set on rocks right on the coastline. Be sure to visit when it's low tide, otherwise, you're going to get pretty wet feet as the temples sit in the ocean when the tide is up!
Explore the amazing site on foot and even get a holy water blessing (there is no charge for this, but a small donation is expected). Come at sunset during the 'golden hour' for some extra special photographs.
3. Batu Bolong, Canggu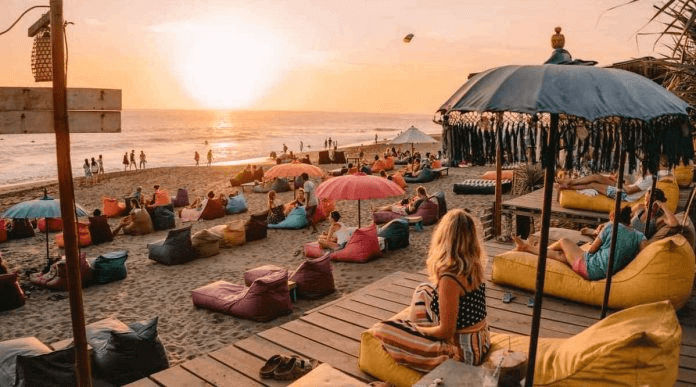 The best beach in Canggu, in my opinion! Easily accessible by foot or scooter from pretty much anywhere in Canggu, come here at sunset and sit in one of the many beachside warungs.
Watch the surfers with a Bintang in hand - is there anything more relaxing? This is the ultimate Bali experience and I can't wait to get back to it!
4. Old Man's, Canggu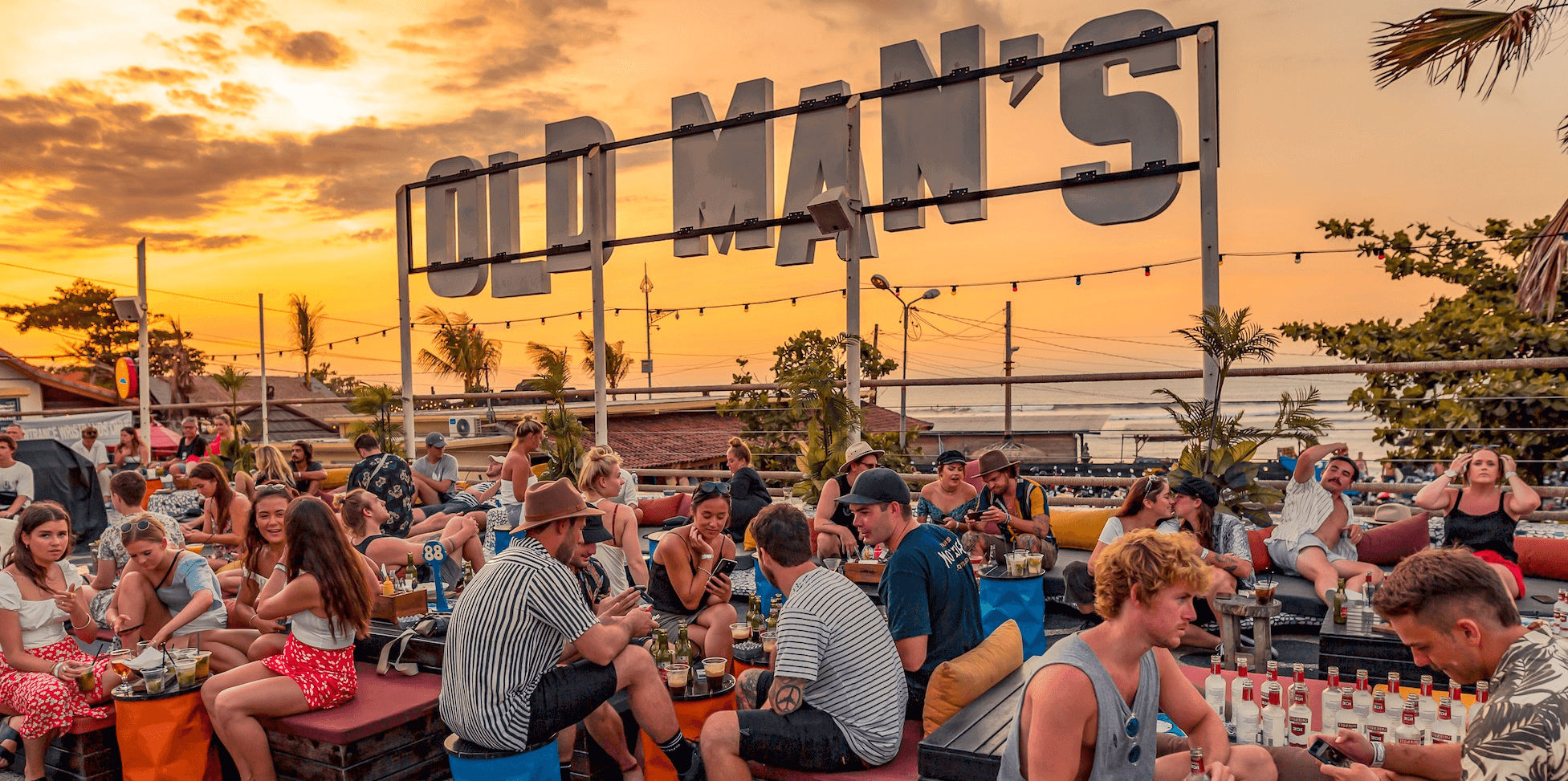 Situated on Batu Bolong Beach is the famous Old Man's beach club. You must come here at least once if you find yourself in Canggu!
They have a great selection of food, and drinks served all day - a fantastic place to chill out after a surf session. It's also one of the best places to party in town and they have amazing nights on Wednesdays and Sundays, usually with some live music, but it's a good place to hang out and meet new people any day of the week!
5. Crate Cafe, Canggu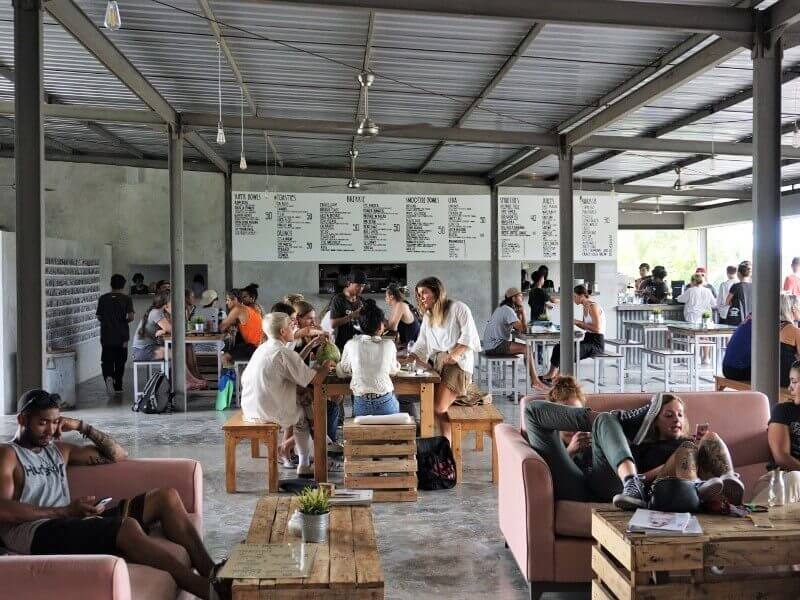 Also, in Canggu, Crate Cafe serves probably the most instagrammable food I've ever seen! It is really popular now, so I'd try and get there early if you don't fancy waiting in a queue but the food is amazing so it's worth a bit of a wait.
Come here for the breakfast of your dreams, including great coffee, huge fruit smoothies, and stacks of delicious pancakes!
6. Serenity Eco Guesthouse and Yoga, Canggu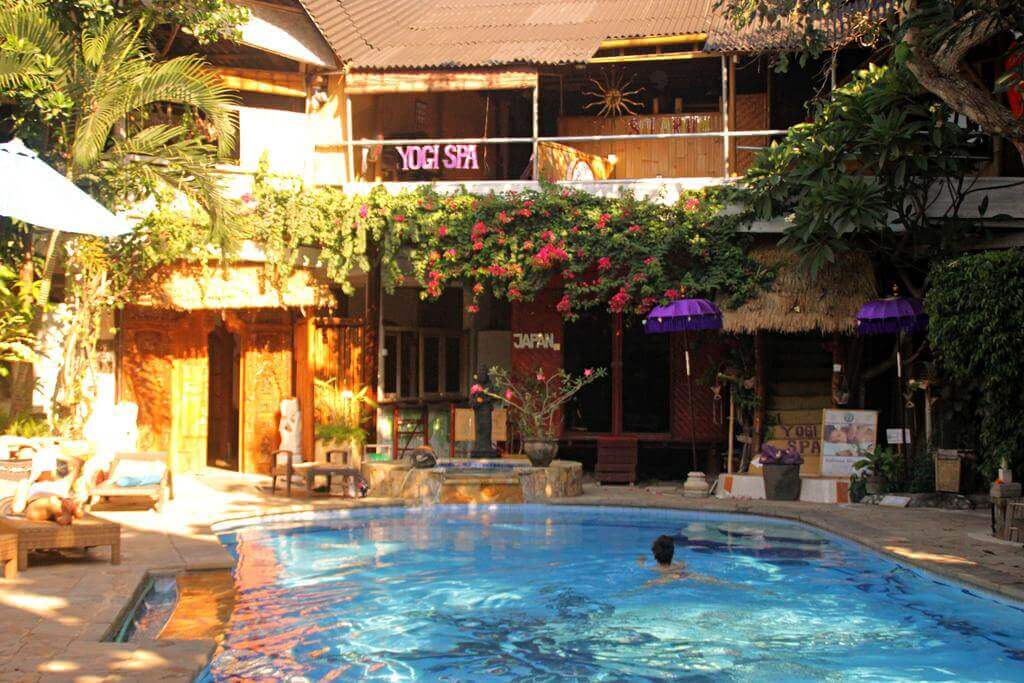 If anyone asks me for recommendations in Canggu, I always tell them about Serenity. If you're looking for yoga classes in Canggu, look no further! They have a jam-packed daily schedule of classes featuring loads of different styles of yoga, so you'll definitely find something you like!
As well as yoga classes, they have an on-site vegan cafe called 'Alkaline', which serves some of the most delicious food I have ever eaten. Everything is made fresh, and you'll love it whether you are vegan or not! They also have accommodations from budget dorm rooms to luxury private bamboo huts. And the best part?
They try to operate as economically as possible and run daily tours to teach you about all of their sustainable practices!
7. Monkey Forest, Ubud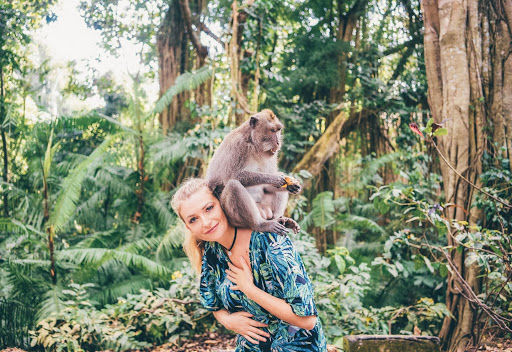 If you've researched Bali, then I'm sure you'll know the Monkey Forest in Ubud. It's a really popular tourist attraction, and you can see why - when else will you get the opportunity to get up close and personal with a band of cute monkeys?
Roam around the lush green forest and make some monkey friends. Just be careful with your belongings, as our little friends have been known to pinch things! Why not let us take you there on our Ultimate Monkey Forest Tour?
8. Ubud Markets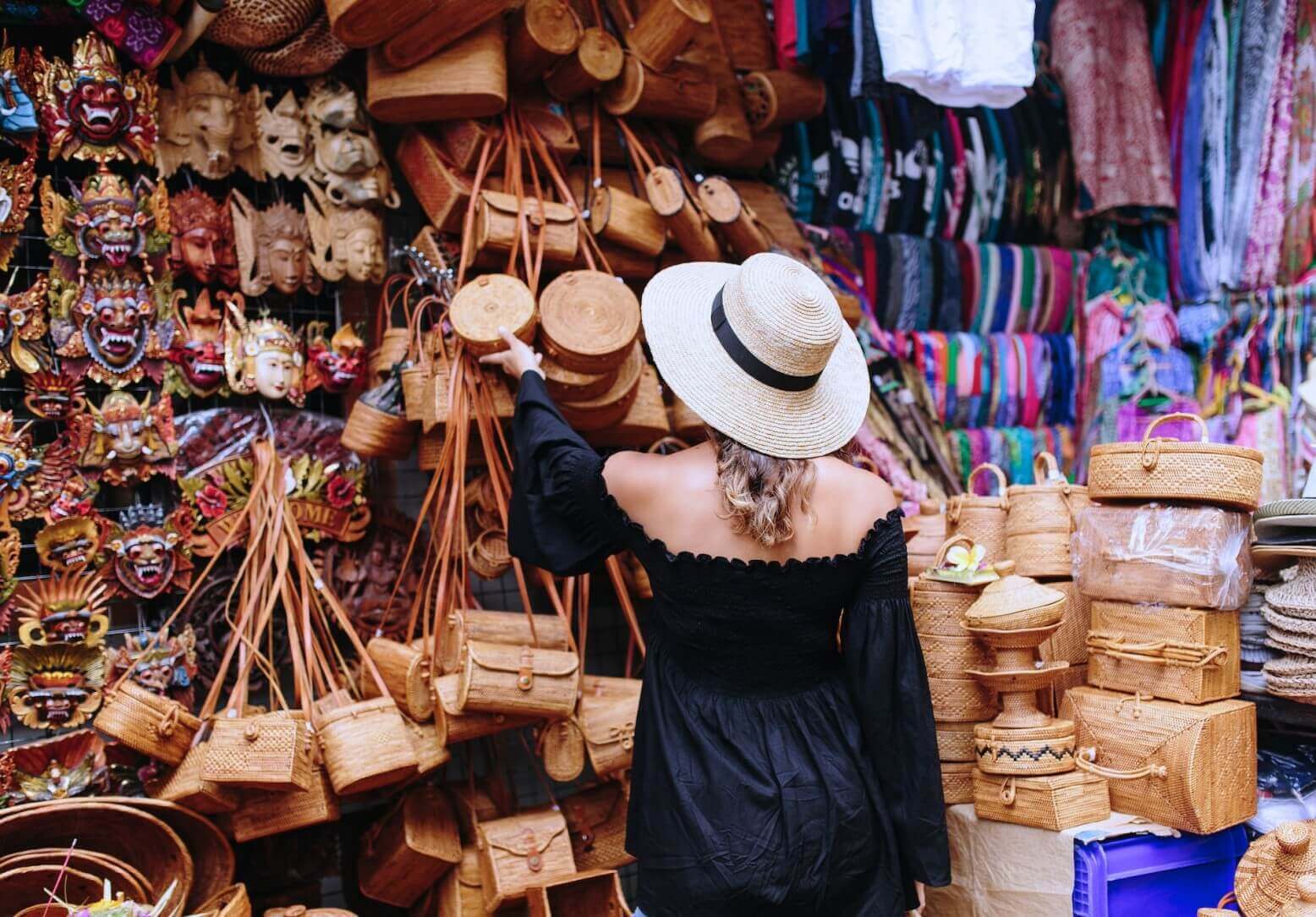 As well as monkeys, Ubud is also famous for shopping! You'll find an array of gorgeous handmade items on offer, from handbags to jewelry and more. Wander around the many market stalls that line the main streets and get your best haggling face on!
9. Rice Terraces, Ubud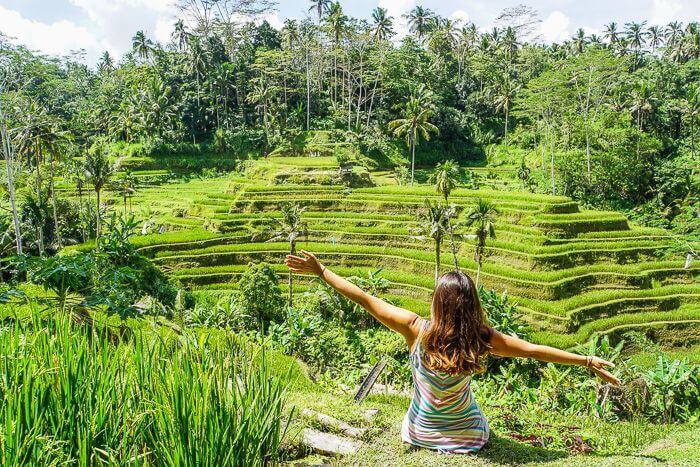 Another iconic Bali scene is the lush green rice fields. Bali grows a lot of rice (and you will probably eat a lot of it while you are there) and it's super interesting to see how it's done! The terraces also make the perfect backdrop for some holiday shots so remember to bring your camera.
You can also come here with us on our Magical Rice Terrace Tour!
10. Uluwatu Temple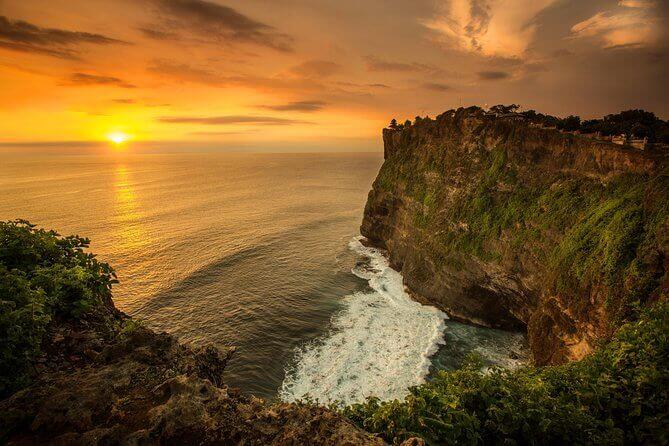 To see the best sunset you've ever seen, head to Uluwatu Temple. Get there early (late afternoon, a few hours before sunset) to explore the amazing temple that is spread out along the edge of Uluwatu Cliff before watching the sun melt into the crystal-clear ocean.
There is also a daily traditional Balinese dance (Kecak) performance, so you can enjoy the fire dance at the end of the day; amazing!
11. Single Fin, Uluwatu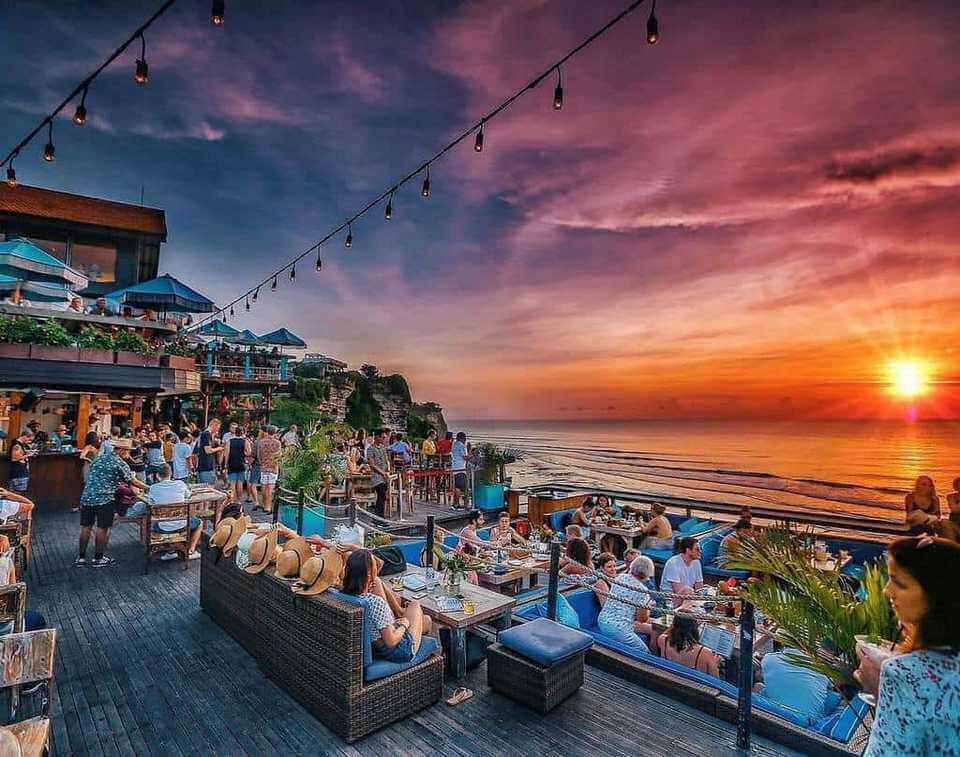 Another amazing beach club in Bali, Single Fin is fresh and modern with more of a chilled-out vibe.
Come here in the day to relax in the shade, enjoy some delicious food and check out the amazing views of Uluwatu beach and the talented surfers that surf there - there's not actually much of a beach at Uluwatu as surfers enter the water through a cave. Hence, if you want to relax, your best bet is to find a warung, cafe or beach club!
Single Fin also holds some great party nights featuring amazing DJs. Come here to dance the night away on Sundays and Wednesdays!
12. Leke Leke Waterfall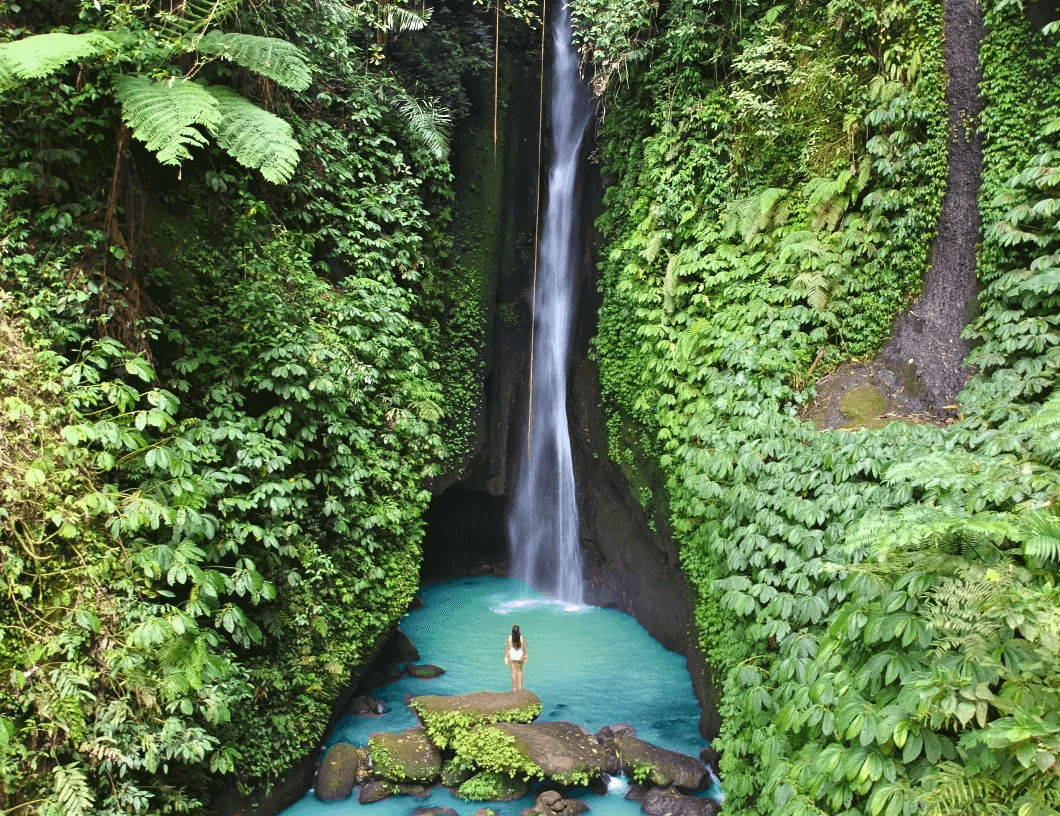 Bali is full of amazing waterfalls, but Leke Leke is one of the best, in my opinion. A little off the beaten track and less well-known, you won't have to fight with many other tourists to get some amazing photographs. Plus, it's situated only about an hour outside of Canggu, so it's pretty easily accessible. It makes for a really great day trip.
Why not see this waterfall and some other hidden gems on our Bali Secret Waterfall Tour?
13. Mount Ijen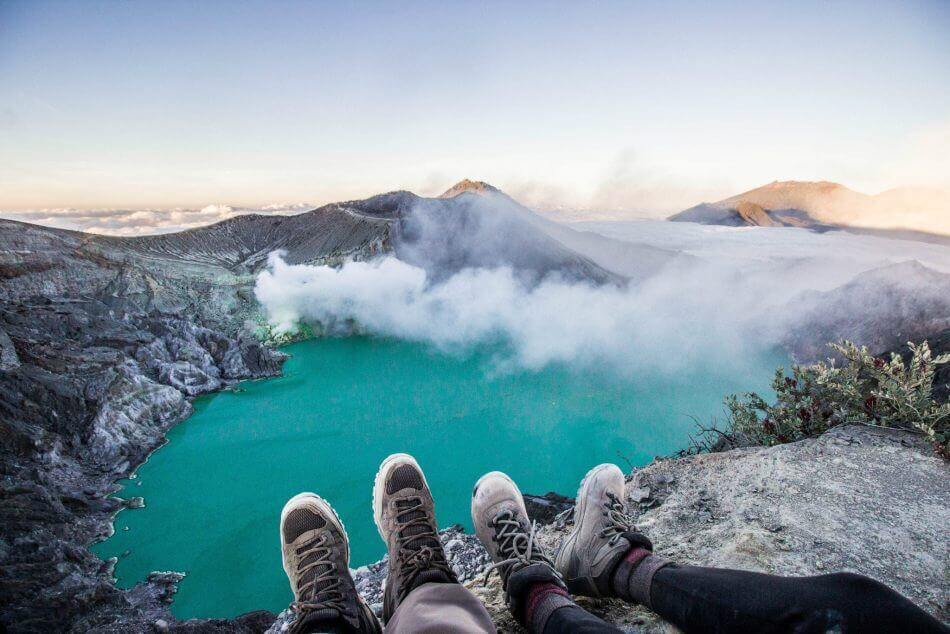 Ok, so Mount Ijen isn't technically in Bali - it's actually in Java! But it's super easy to get there from Bali and most tours will run day trips here from Bali. If you fancy something a bit more active, this trip is definitely for you.
Hike up the active volcano to witness the amazing natural blue fire that arises here due to the natural gases. Then, watch the sunrise over the stunning blue-acid lake, unlike anywhere else in the world.
This trip involves an early wake-up call but it's so worth it. Check out our tour here.
14. Nusa Penida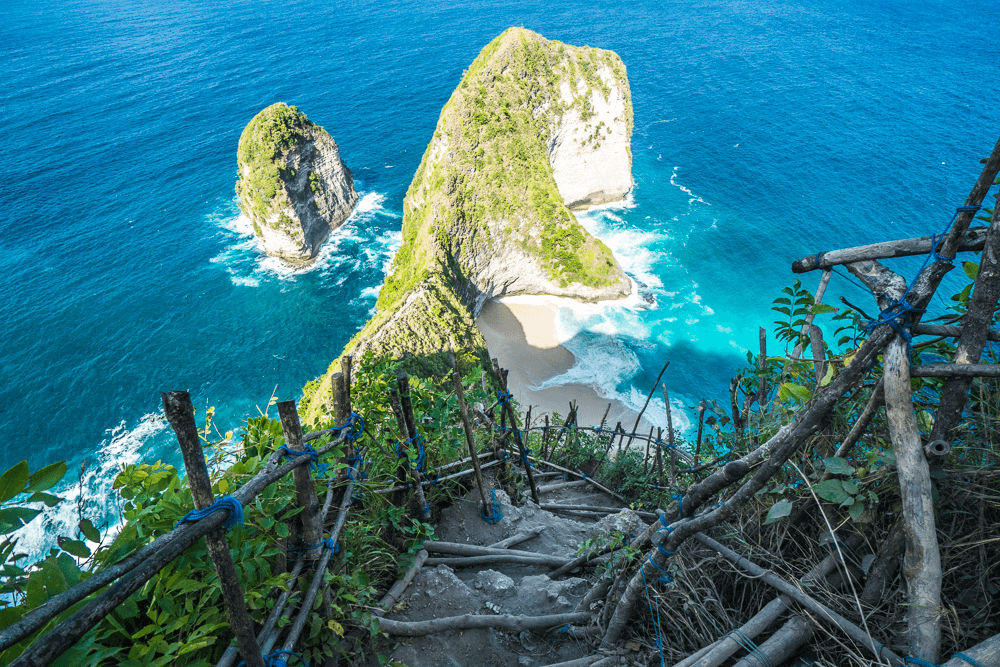 You definitely will have seen pictures on social media of this beautiful island paradise. Just a short boat trip away from mainland Bali, visiting Nusa Penida should be on your bucket list.
Activities on offer include snorkeling with manta rays, paddle boarding, hiking, and more! You definitely don't want to give this one a miss.
Our Best Selling Tour
All-Inclusive

VIP Private Boat to Nusa Penida: Snorkeling with Mantas + Land Tour

Our Nusa Penida Private Boat Snorkeling Tour is one of our newest and most anticipated tours in Bali! On this tour in Bali, you'll get to island hop on a private boat, visiting some of the most beautiful bays in Bali including GT Bay, Manta Bay, Gamat Bat, Crystal Bay and more. You'll also get to enjoy a stunning viewpoint from atop Kelingking Cliff with your personal tour guide doubling up as a professional photographer. This is truly a one-of-a-kind Bali tour that you won't want to miss!
15. Nusa Lembongan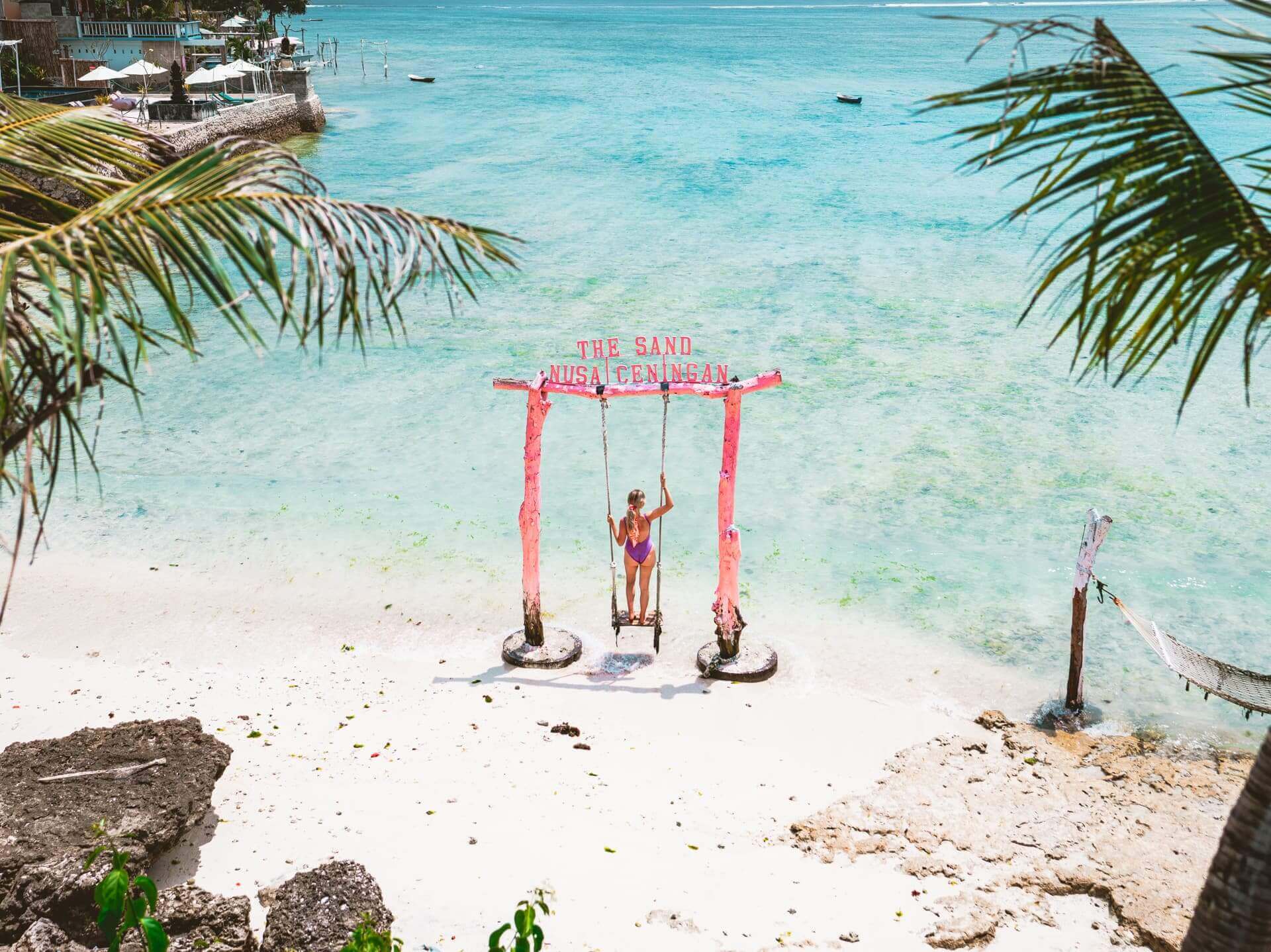 The other well-known Nusa island is Nusa Lembongan. Smaller than its sister but just as beautiful, I'd recommend at least a day trip here. It has more of a tranquil vibe and is the perfect place to fully relax and spend the day soaking up the sun and sand.
Although small, there is still plenty to do here - you could get your PADI dive certificate!
16. Balangan Beach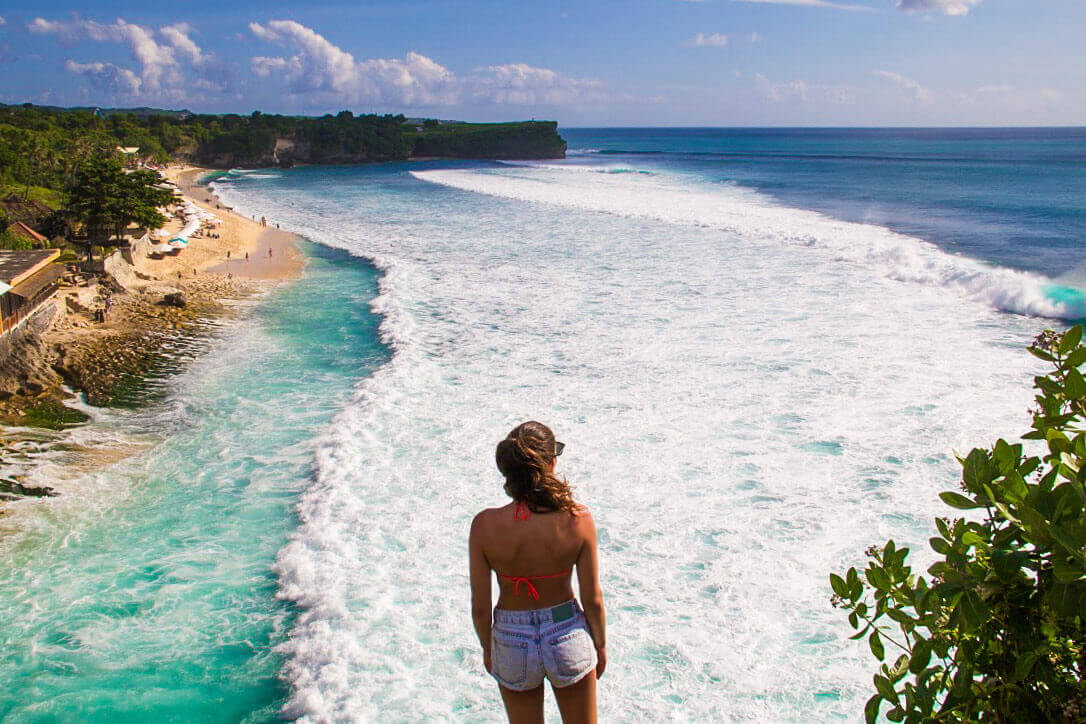 My absolute favorite beach in Bali, Balangan, is a must-see. The beach is still relatively quiet, with only a few local warungs and surf schools along the beachfront, but this is what gives Balangan its charm.
A great place for beginners, take your first ever surf lesson, then relax and enjoy your fried rice (nasi goreng) and a Bintang taking in the stunning view. Dreamy!
17. Mount Batur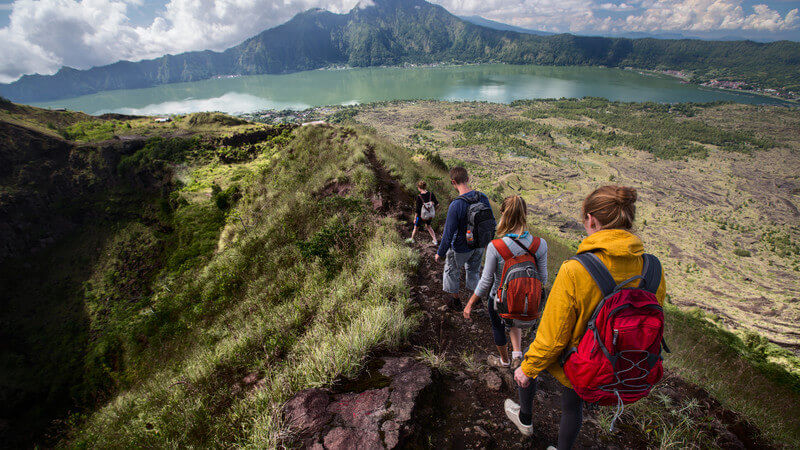 The other famous mountain hike in Bali is definitely the Mount Batur trek. Trips usually run from Ubud and involve a 2:30 am wake-up call to get to the top for sunrise. You can easily book a tour with a guide from your accommodation or a local vendor.
The trek is about 2 hours each way and is not for the faint-hearted, so bear this in mind before booking! Your hard work will be rewarded with stunning views though, so it's definitely worth doing in my opinion!
18. Bingin Beach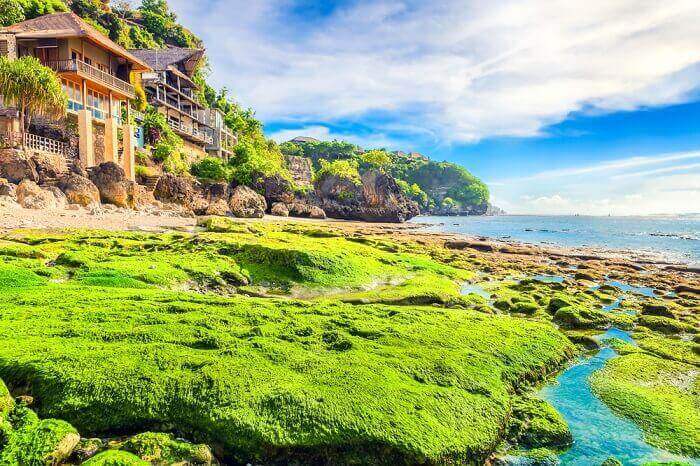 Another stunning beach in the Bukit Peninsula is Bingin. There are quite a few stairs to walk down below the stunning cliffs to get here.
There are plenty of warungs and cafes set amongst the cliffs so take a rest in one of these on your way down and watch the surfers that will be out there until sundown. Kelly's Warung is one of my favorites on this beach - I'd definitely recommend the cauliflower buffalo wings and the freshly made cocktails!
19. The Cashew Tree/Bali Training Center, Bingin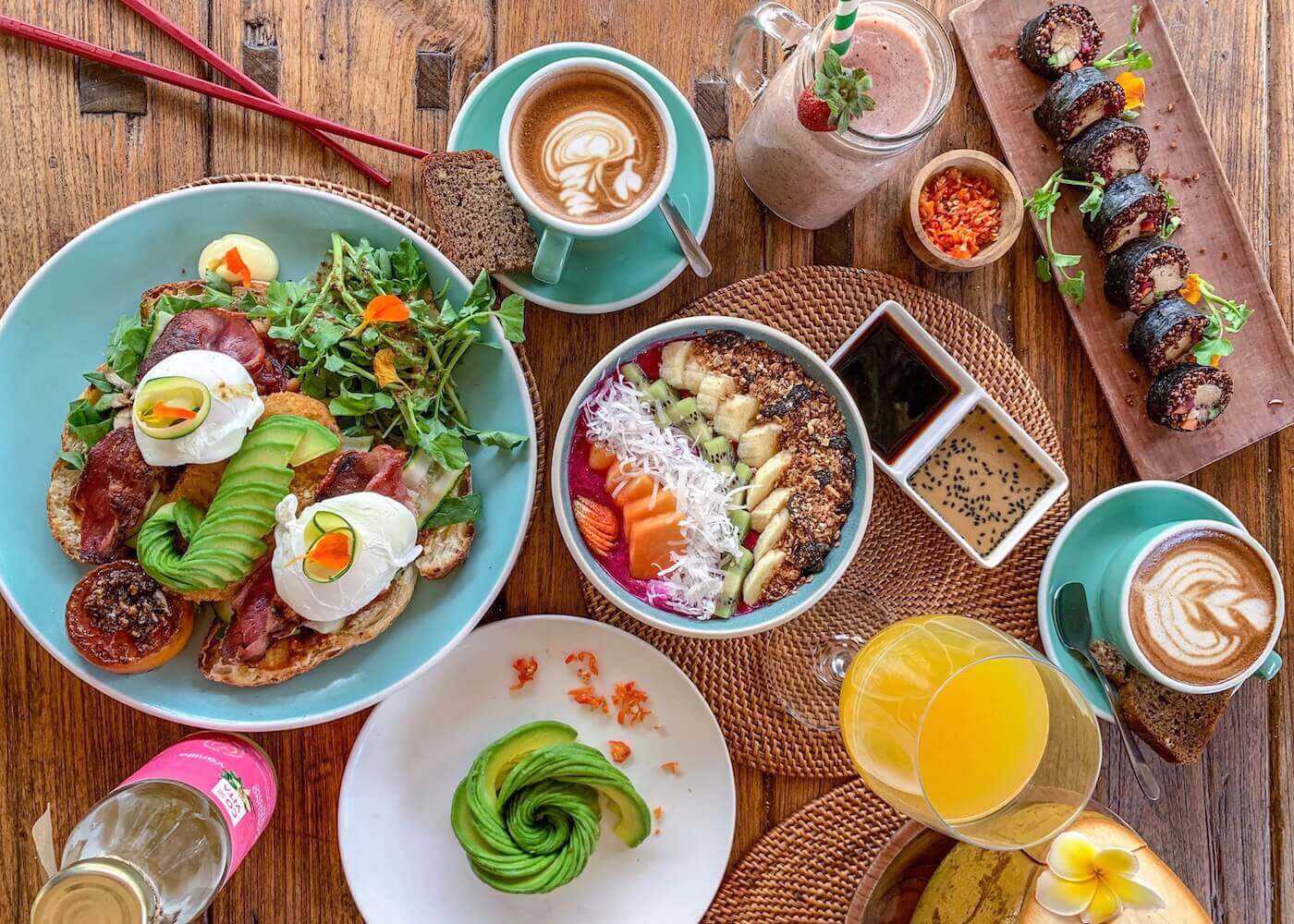 Close to Bingin Beach is The Cashew Tree, another of my favorite eateries in Bali. They serve the most amazing healthy smoothies along with the yummiest (and healthy) food! Highlights include the super berry pancakes, the vegan brunch bowl, and the falafel salad.
All the dishes are super instagrammable too! Just next door to the healthy cafe is the Bali Training Center, which has daily fitness classes to help you keep fit on vacation. Plus, you definitely deserve to eat pancakes if you've already done a workout, right?
20. Mana, Uluwatu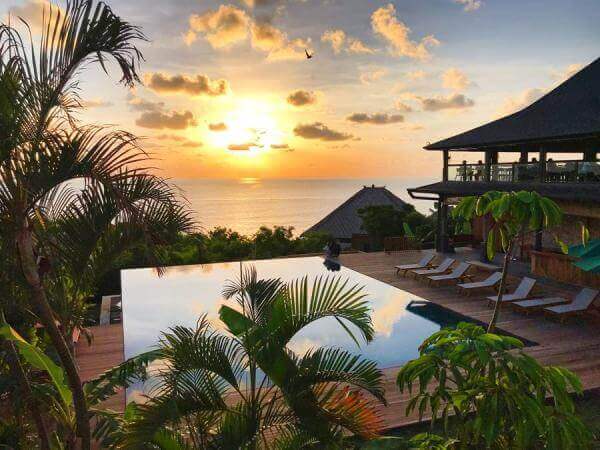 Mana in Uluwatu is a restaurant and SO much more. Actually, you can easily spend the whole day here. Featuring a stunning infinity pool overlooking the ocean compete with bamboo huts to relax in and an outdoor bar serving freshly made cocktails, why wouldn't you spend a whole day here?
The restaurant inside also has panoramic views of the surrounding landscape, and the food is delicious. They have such a wide variety, including vegan and vegetarian options so there really is something for everyone here!
21. Prana Spa, Seminyak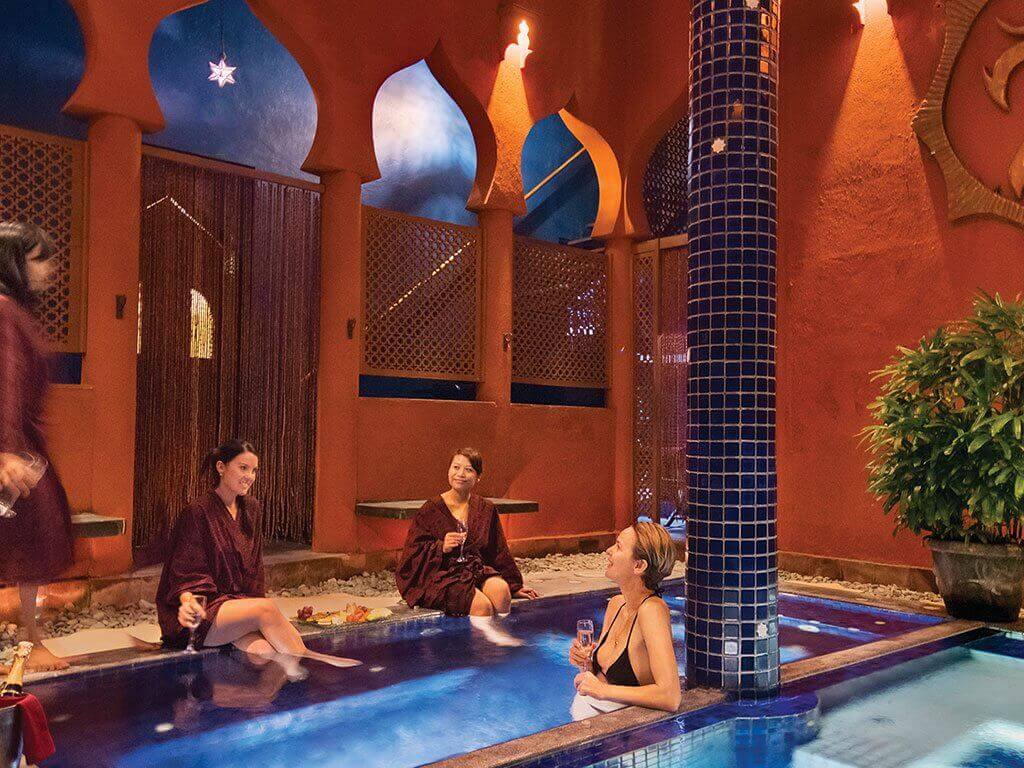 Another thing that should be on top of your list when holidaying in Bali is a spa day. And at Prana Spa in Seminyak, you will really experience the best. Get yourself a traditional Balinese massage for ultimate rest and relaxation, then why not try out some of the more modern treatments?
Spend the rest of the day lounging in the beautifully decorated pools and feel like royalty. For the ultimate VIP experience, check out our spa experience day trip!
Get your VACATION on!
Expertly curated emails packed full of vacation inspiration, travel tips and more!