 Uluwatu Temple
Famous Temple in Bali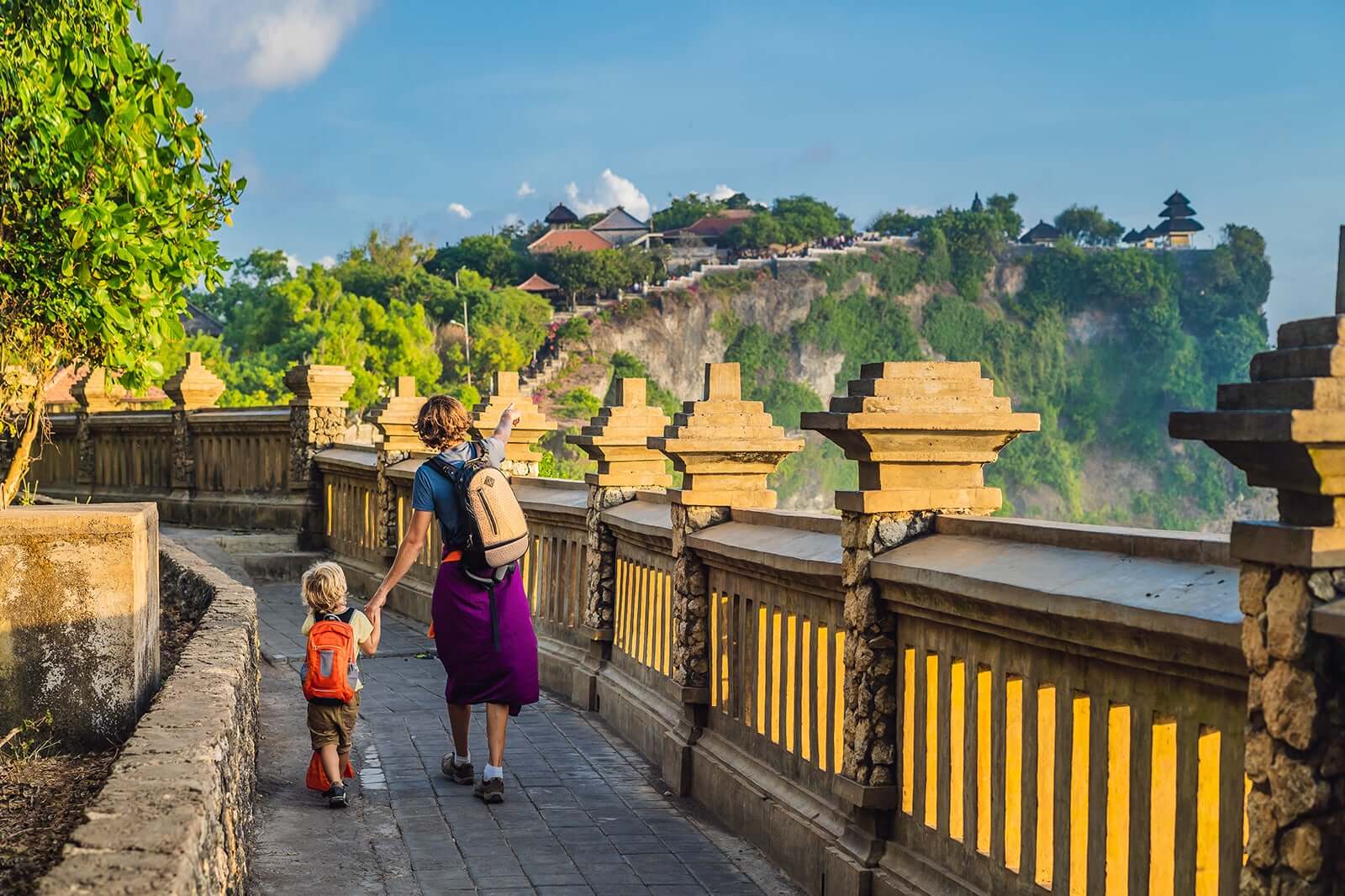 Details
Address:
Pecatu, South Kuta, Badung Regency, Bali
Uluwatu Temple is a Balinese Hindu sea temple located in Uluwatu, and can be found in the most southern tip of the Bukit peninsula. As the temple is perched on top of a steep cliff (approximately 70 meters above sea level), you are sure to get stunning coastal views!
It's one of the six sacred temples that make up Bali's Sad Kahyangan – the island's six holiest places of worship believed to be the six palaces of the Gods.
Visit Uluwatu Temple on Our:
All-Inclusive

Uluwatu & Kecak Dance Tour (Half Day)

Our Uluwatu & Kecak Dance Tour is quite simply a must for any visit to Bali. Our private tour introduces you to the local culture and stunning scenery. Head straight to Balangan beach which surfers seek out from near and far, visit the famous Uluwatu Temple and finish the day enjoying the traditional Kecak Dance. If time is against you, this half-day Bali tour is the perfect way to see Uluwatu's best bits.
The history of Uluwatu Temple dates back to at least the 11th century, and probably even earlier. Uluwatu temple was thought to be a portal to heaven, and the Balinese Hindus today still consider it one of the most important temples on the island.
It is also home to hundreds of monkeys as they are believed to guard the temple from evil spirits and are allowed to roam around freely.
Why you should go to Uluwatu temple:
There are many reason why you should visit Uluwatu temple, let's break it down:
Breathtaking ocean views: because the temple is located on a cliff, it's needless to say you will have the best ocean views in Bali!
Kecak fire dances: If you like Balinese traditions, we recommend staying for the Kecak fire dances. It's unique, even to Balinese dancing because instead of instruments, the dancers use their own voices to create the atmosphere as the dance is performed. Like all Balinese dances, it tells a story. Make your way down to the amphitheatre nearby Uluwatu Temple to catch this unique experience.
One of the best sunset spots in Bali: Uluwatu temple is definitely one of the top places in Bali for witnessing a sunset, with direct views overlooking the beautiful waves of the Indian Ocean. The stunning orange glow on the sandy beaches is a view one will not easily forget. The silhouette of the mysterious temple will 100% complete your pictures ;)
There is a lot of history
You like being around monkeys
Our Top Trending Bali Tours
How to get there:
Uluwatu Temple is 30 kilometers south of Denpasar and is very easy to reach. It will take 30-40 minutes, depending on traffic. You can consider booking a tour or hiring a driver for a day if you want to do other excursions in the Uluwatu area.
Best time to visit:
Like any other tourist attraction in Bali: the earlier you go, the less people there will be :) Although in this case we suggest going in the afternoon and staying for sunset, as it is truly magical at Uluwatu temple.
Tips:
Visitors must wear a sarong and a sash, as well as appropriate clothes common for temple visits
Beware of the monkeys! Although they might be adorable and entertaining, they are also incredible cheeky. Remember to keep an eye on your smartphone when you're taking snapshots of those beautiful views. Also make sure to put your sunglasses and bottles of water in your bag! The monkeys are also very fond of snagging slippers, so try to wear sneakers or sandals.
Details
Address:
Pecatu, South Kuta, Badung Regency, Bali