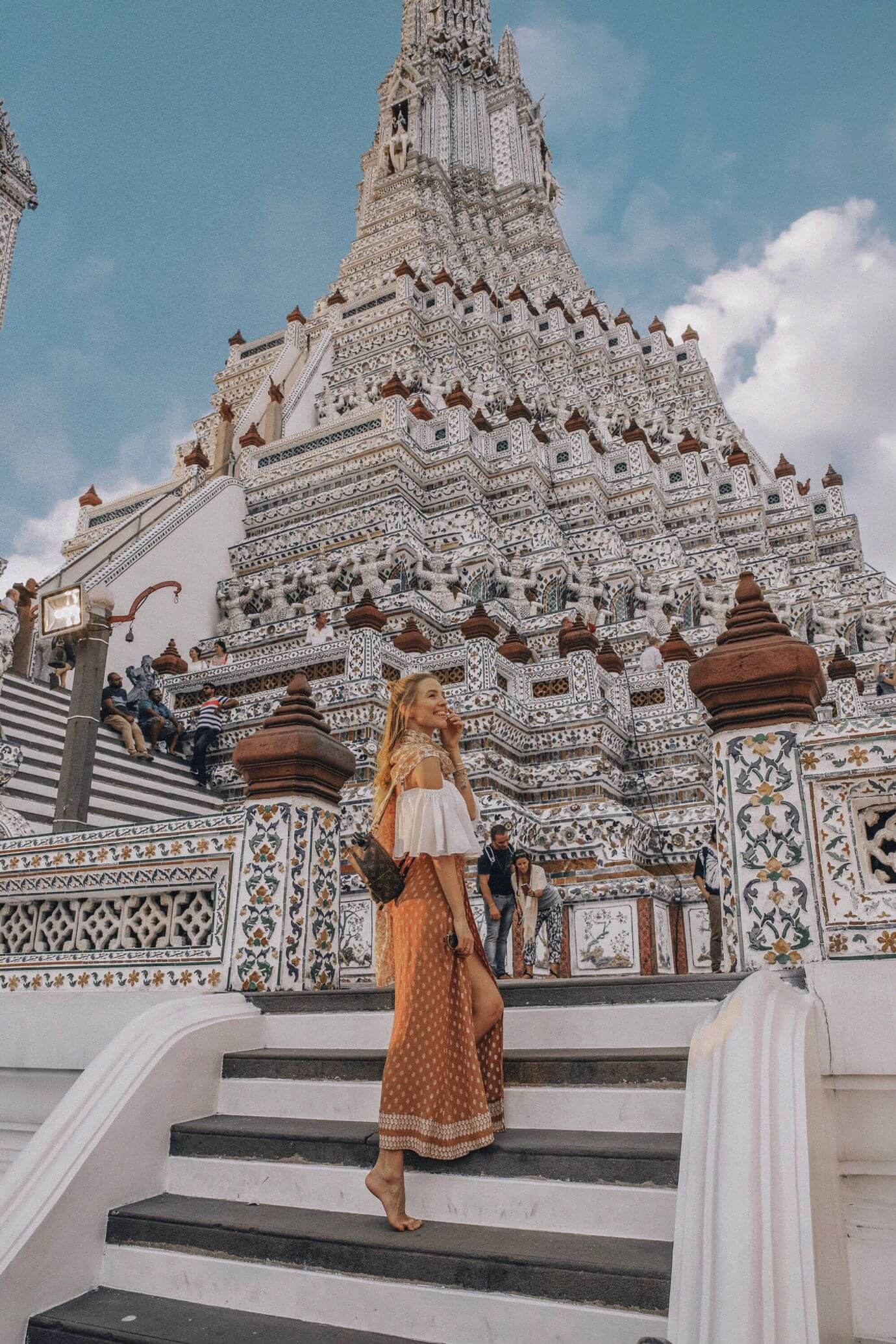 Bangkok
Insider's Guide - What to do and Where to go in Bangkok
Bangkok is the largest city in Thailand and is also the Capital of the Country. It is well-known for its street life and historical landmarks. Bangkok is one of the most traveled cities in all of Southeast Asia, and for good reason.
Not only does it offer incredible sightseeing, it also offers delicious, world famous food, museums, street markets, and nightlife.
This city has something to offer everyone and you won't spend a single day being bored during your trip to Bangkok.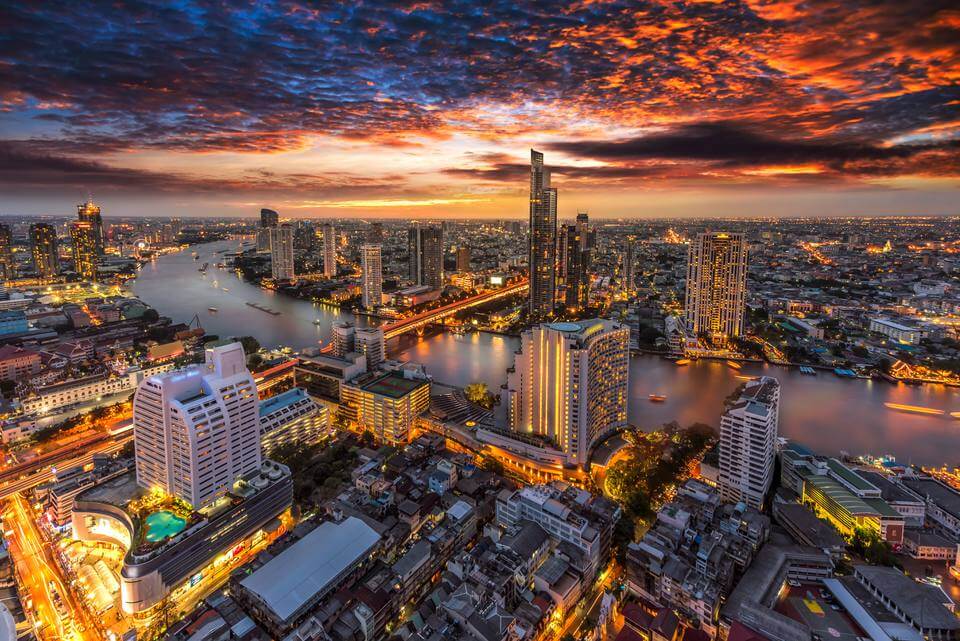 Sightseeing
Temple Hopping
Bangkok is known for its incredible temples. People travel from all over the world to take in the beauty and history that these temples have to offer.
Some of our must-sees include Wat Arun, Wat Pho, Loha Prasat, The Grand Palace, and Wat Benchamabophit. You aren't doing Bangkok right if you don't see any of these monumental landmarks!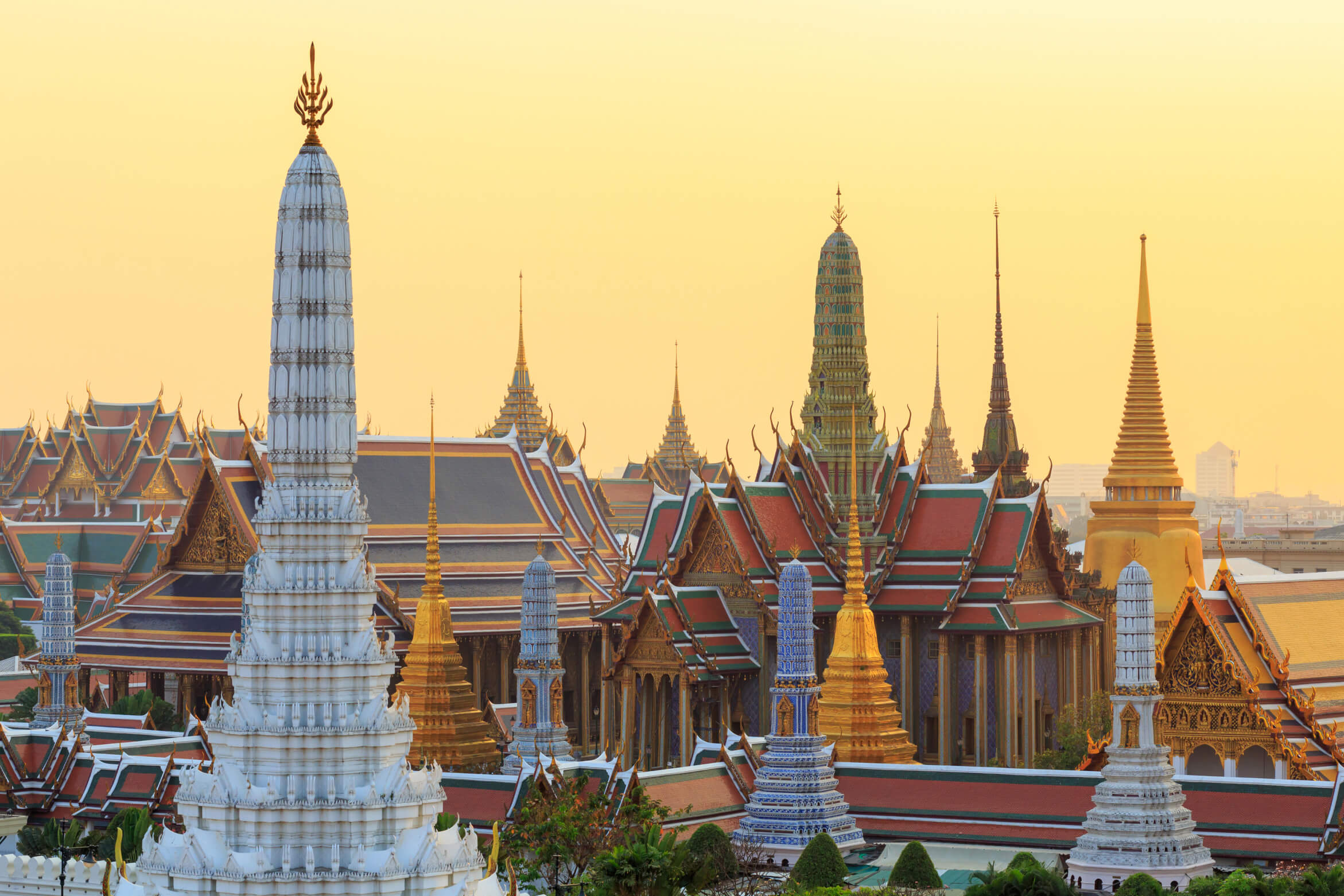 Maeklong Railway Market
Markets are one of the staples of Bangkok. You can find street markets on almost every corner all over the big city. There are so many, they start to blend together! These two unique markets are at the top of the charts.
The railway market is, well, exactly as it sounds. A market that runs along the railroad tracks! It is incredible to see the street market stalls all lined up just inches from the train tracks.
The train goes through the market 8 times per day, so there are plenty of opportunities for you to spot the train running through the market and all of the locals pulling their carts away from the tracks to allow it to pass.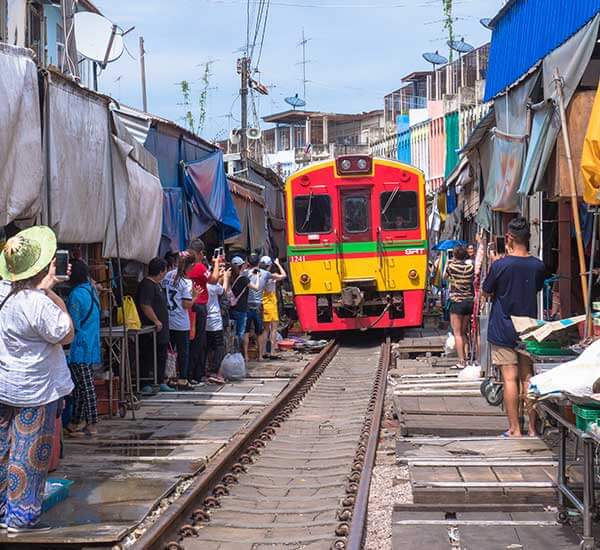 Jim Thompson House Museum
The Jim Thompson House Museum is an iconic museum in Bangkok that idolizes the work and life of Jim Thompson. Jim Thompson was an American businessman and architect that played a big role in the establishment of the silk industry in Thailand.
The Jim Thompson House Museum is a hugely famous and photogenic landmark in Bangkok. We love this place!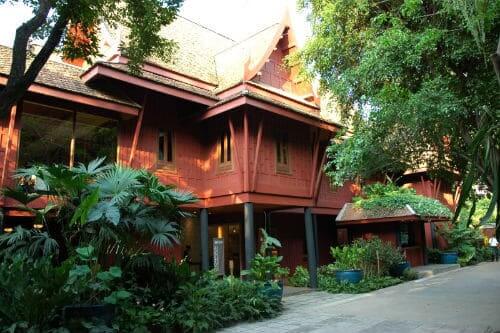 Nature
Chao Phraya River
The Chao Phraya River is the major river in Thailand. It flows through Bangkok and then into the Gulf of Thailand. No matter where you are staying during your trip, you will definitely see the Chao Phraya at some point.
Its close proximity to lots of the temples makes the Chao Phraya hard to miss. Escape a day of Bangkok traffic and take a cruise on a Long tail Boat down the river.
One of our favorite things to do on a hot, traffic filled day.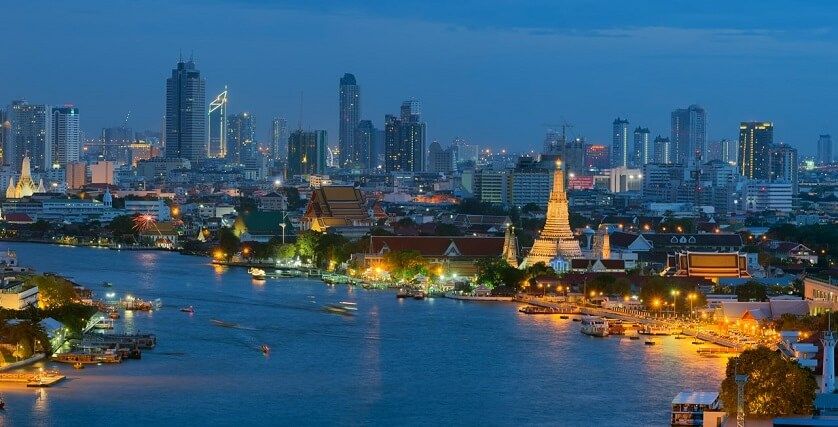 Lumpini Park
Lumpini Park is one of the best ways to escape the city vibes and get a little taste of greenery in Bangkok. This is a great place to have a picnic and enjoy some family time.
Look out for the monitor lizards, those guys can get really big! One of the most fun parts of Lumpini Park is renting a paddle boat and pushing around on a goose shaped boat around the lake.
Kids and parents can all have a great day exploring around Lumpini Park.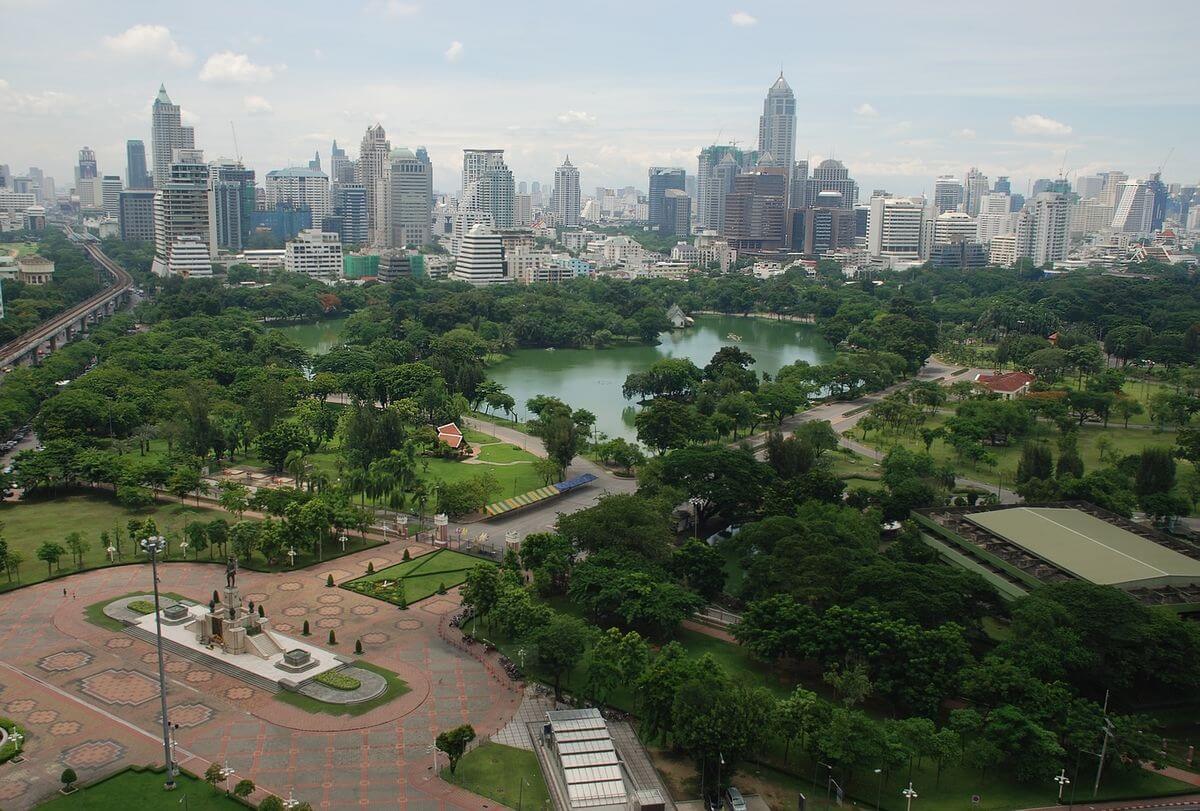 Bang Kra Jao
Bang Kra Jao is a beautiful jungle type spot that is mostly foreign to Bangkok. It is also known as the "Green Lung" of Bangkok. Best known as an amazing cycling spot, this U-shaped trail is a hidden gem in the city.
Bang Kra Jao is also a great way to escape the crazy city mayhem and get some fresh air. A beautiful jungle to explore, we don't get much of that in Bangkok!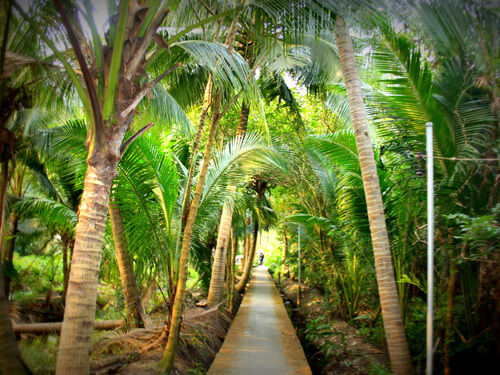 Food
Street Food
Street food is one of the things that Bangkok is best known for. People travel from near and far to taste this wildly delicious and unique street food. You can find it all over the city, on almost every street and on every corner.
A lot of local families make their living by selling street food in Bangkok. You can find almost anything for people with all different taste buds. From chicken and rice or fresh fish, to fried bugs. Try it all!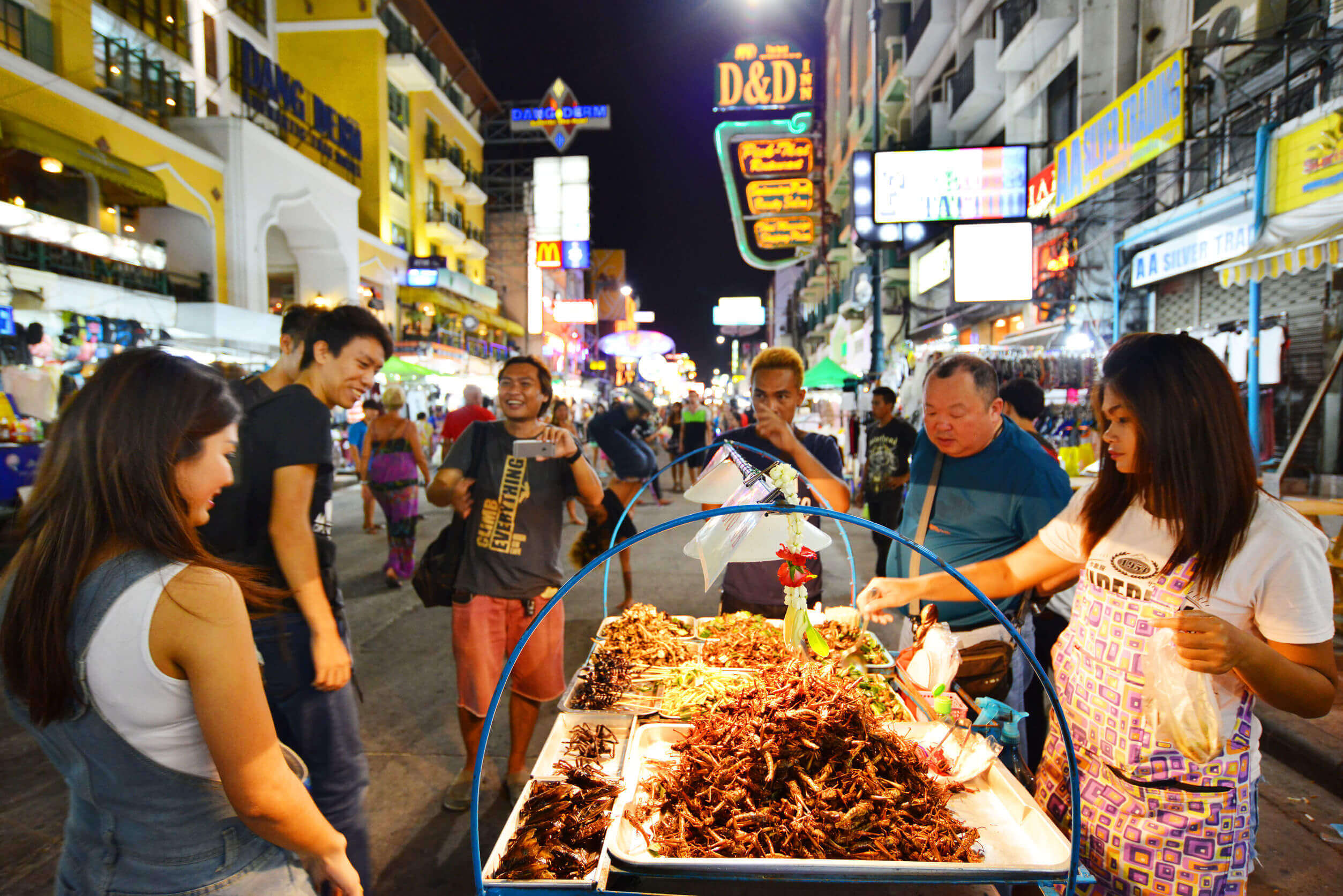 Dine in the Dark
Dine in the Dark Dine in the Dark is a unique dining experience new to Bangkok that puts guests to the test of enjoying their meal without their eyesight.
Switch off the lights and heighten all you other senses- including taste. Another cool thing about Dine in the Dark is that for each meal, the hotel makes a donation to the Foundation for the Blind in Thailand.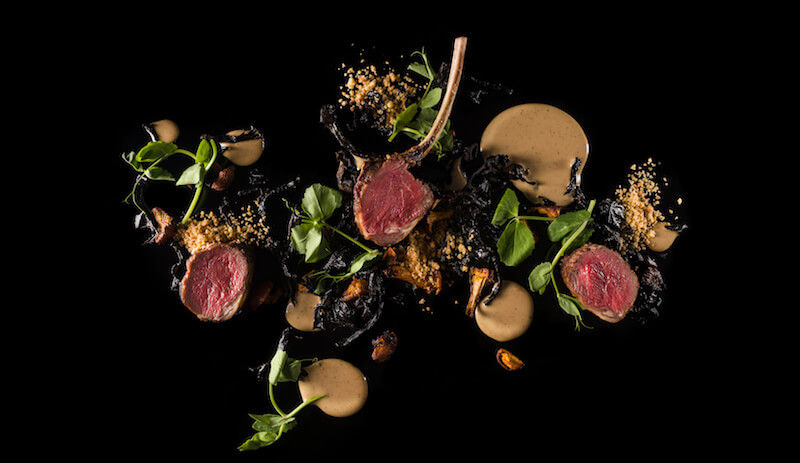 Nami Teppanyaki Steakhouse
This Teppanyaki Steakhouse is located inside the JW Marriott Hotel in Bangkok. Nami is a great choice for special events and a fun dining experience.
Incredible chefs handcraft dishes of delicious meat and fish right before your eyes. Teppanyaki is one of our favorite things to do when it comes to dinner time and Nami Teppanyaki Steakhouse will definitely not disappoint.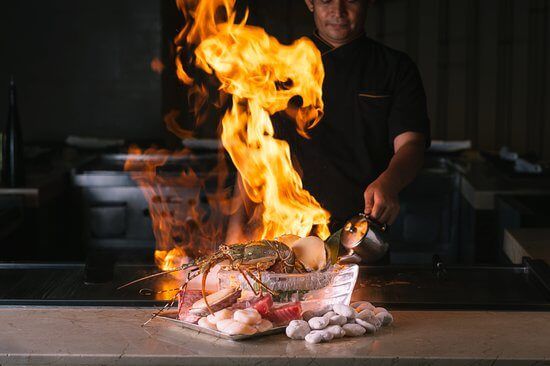 Rooftop Bars
Lebua Skybar
Lebua Skybar is one of the most beautiful skybars in Bangkok. Treat yourself to a nice dress up dinner date towering 64 stories above the heart of the city at Lebua.
This is one of our absolute favorite places to enjoy dinner and a few drinks and of course to take some beautiful photos. We choose Lebua everytime!
You will definitely feel like a celebrity from the moment you step into the lobby to the second you hop in the cab the valet calls for you.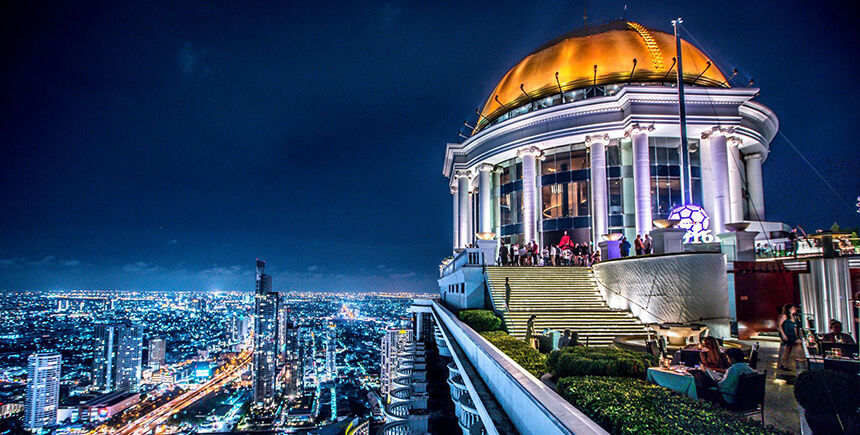 Vertigo
Located at the Banyan Tree Bangkok Hotel, Vertigo is exactly what you think of when you think about Skybars. Enjoy delicious and unique drinks while taking in the view of Bangkok's Business district from 61 stories up.
Full 360 views make this skybar truly magical and the perfect place to sip on some cocktails.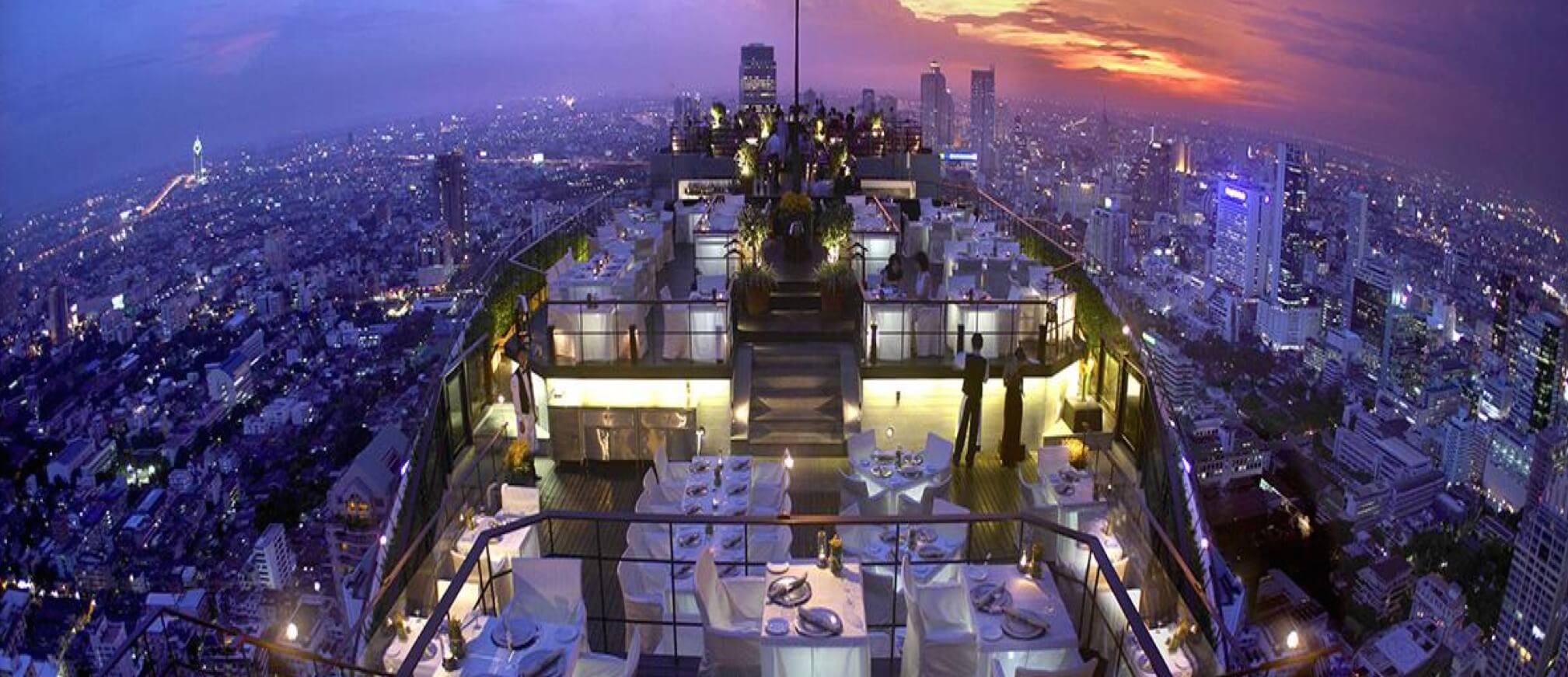 The Speakeasy Rooftop Bar
The Speakeasy Rooftop Bar is an award-winning sky bar located on the 24th and 25th floors of the Hotel Muse Bangkok. The rooftop bar isn't a complete secret, but gives off Speakeasy vibes with smaller crowds and a comfortable vibe.
One more thing that makes this place special is the Michelin cook that serves Asian small dishes with an international touch.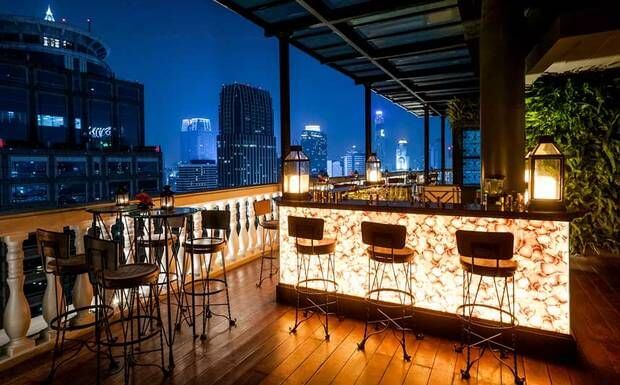 Shopping
ICONSIAM
ICONSIAM is the newest major mall in Bangkok and the motherload of shopping for everyone in Bangkok. Located beautifully on the Chao Phraya River, this mall has so much to offer, from shopping to fine dining and everything in between.
You could spend all day at ICONSIAM (And you probably will). 6 stories high, there are endless possibilities to fulfill all your shopping desires at ICONSIAM.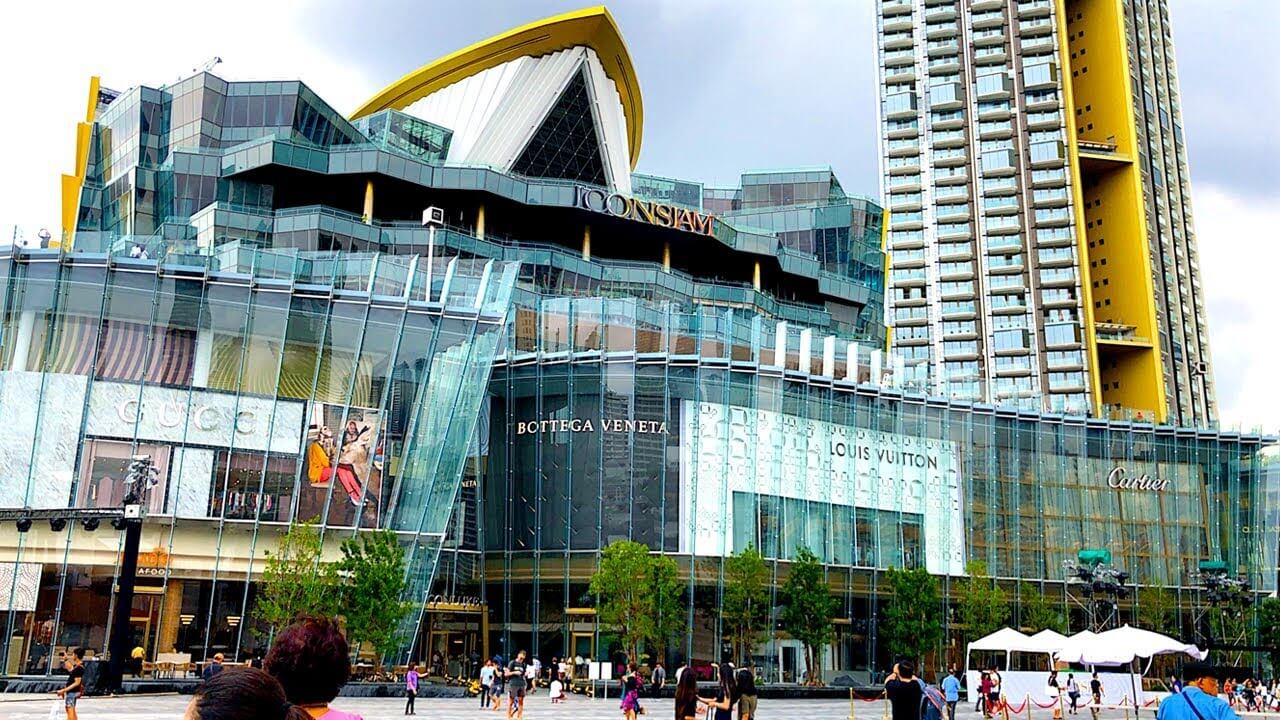 Asiatique
Asiatique is a riverfront market right on the Chao Phraya River. Asiatique is our favorite place for shopping because it offers everything.
From street markets, to store front shopping, to entertainment, Asiatique has it all. Asiatique even has a Ferris wheel right on the river that is really fun for families and surprisingly affordable.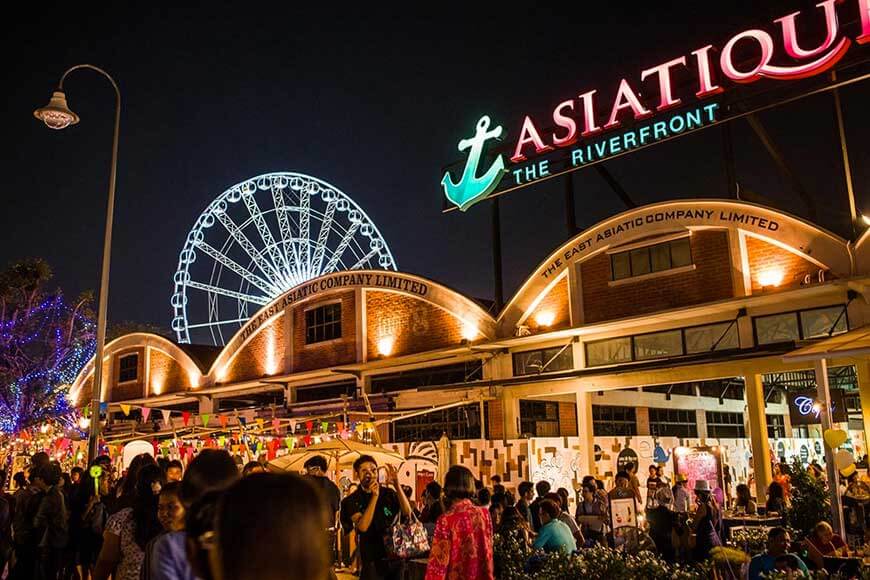 Street Shopping
Find some incredible street market steals by shopping at street stalls. You can find them everywhere, and you can find anything you are looking for at them.
This is also an awesome chance to support locals and help the community. We always buy our souvenirs and some clothes from street vendors.