Is Bangkok safe to visit?
Is Bangkok safe to visit?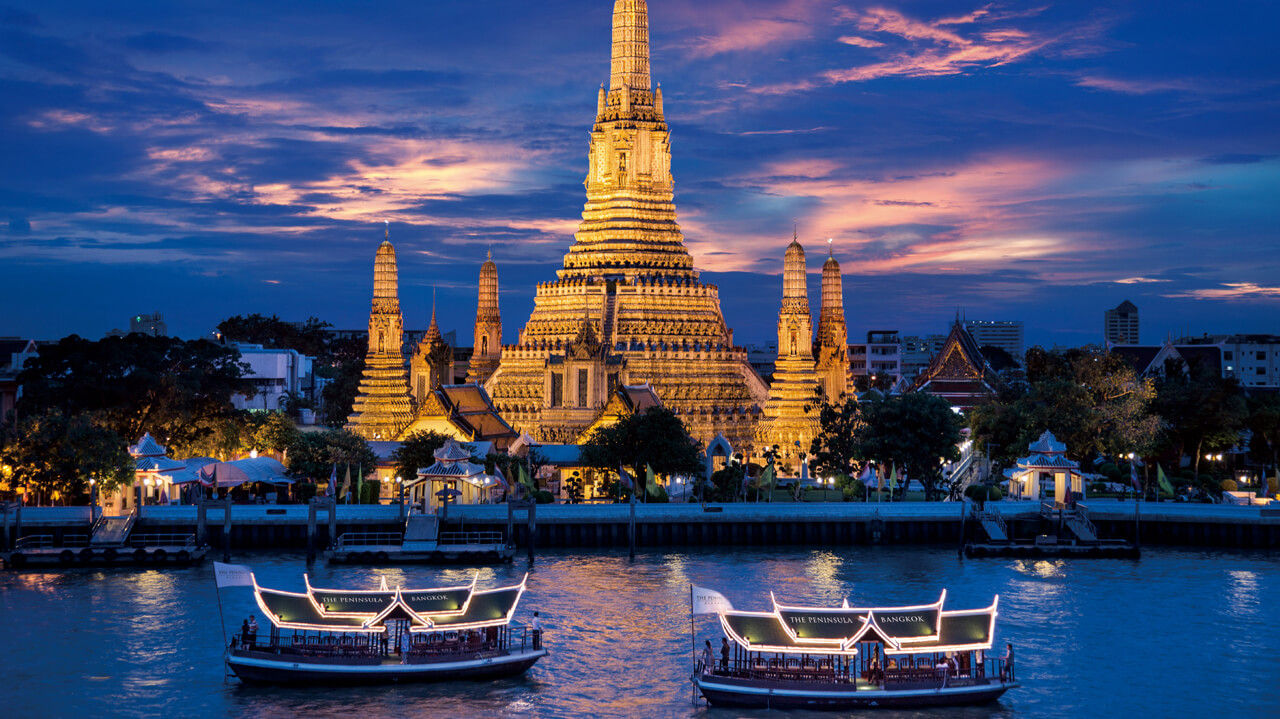 Thailand's notorious capital Bangkok is a city of extremes, it is both busy, chaotic and overwhelming – as well as surprising, unique and bustling. Although the city might not be every traveler's cup of tea, one thing is for sure: Bangkok is a city you will never forget!
Bangkok is one of the most visited cities in the world, receiving more than 22 million curious and excited travelers yearly, and you'll be one of them soon! With a bustling nightlife, a rich cultural heritage and some of the world's best street food, Bangkok has so much to offer. It's without a doubt one of the most interesting cities on the planet and for many years it's been the favorite city to travel to for all sorts of travelers!
Our Best Selling Tour
All-Inclusive

Bangkok Thrilling Tuk Tuk Tour

Is there any better way to see Bangkok than by tuk-tuk? We don't think so! Our Bangkok Thrilling Tuk-Tuk Tour is an exciting way to see Bangkok at night. This Bangkok tour is packed full of culture, delicious food with an added element of excitement thrown in. This all-inclusive tour in Bangkok starts with the beautifully illuminated Wat Pho temple, followed by the Giant Swing, dinner at Mit Ko Yuan where you'll find all of your favorite Thai dishes and a visit to a legendary dessert spot.
But with any big city – and Bangkok is a very big city – it's not completely free from safety concerns. With a small threat of natural disasters, scams and out-of-control tourists, there are a few things you should be aware of before traveling to Bangkok.
One of the best ways to ensure your Bangkok vacation is as safe and relaxing as possible is to explore the city on a private tour. This is exactly why we have curated our very own
private tours in Bangkok
– because we think it's one of the best destinations in the world and we want to help you discover it in the safest way possible!
Our friendly local tour guides will ensure you get to see the real Bangkok by sharing their in-depth knowledge and advice to help keep you happy, interested and safe on your tour trip. They'll act as your personal tour guide, driver and photographer for the day – what could be better?
But the main question still remains to be answered: 'Is Bangkok safe to visit?' The answer is a bit more complicated than just 'yes' or 'no', but don't worry, we are here to help you! Let's dive into it!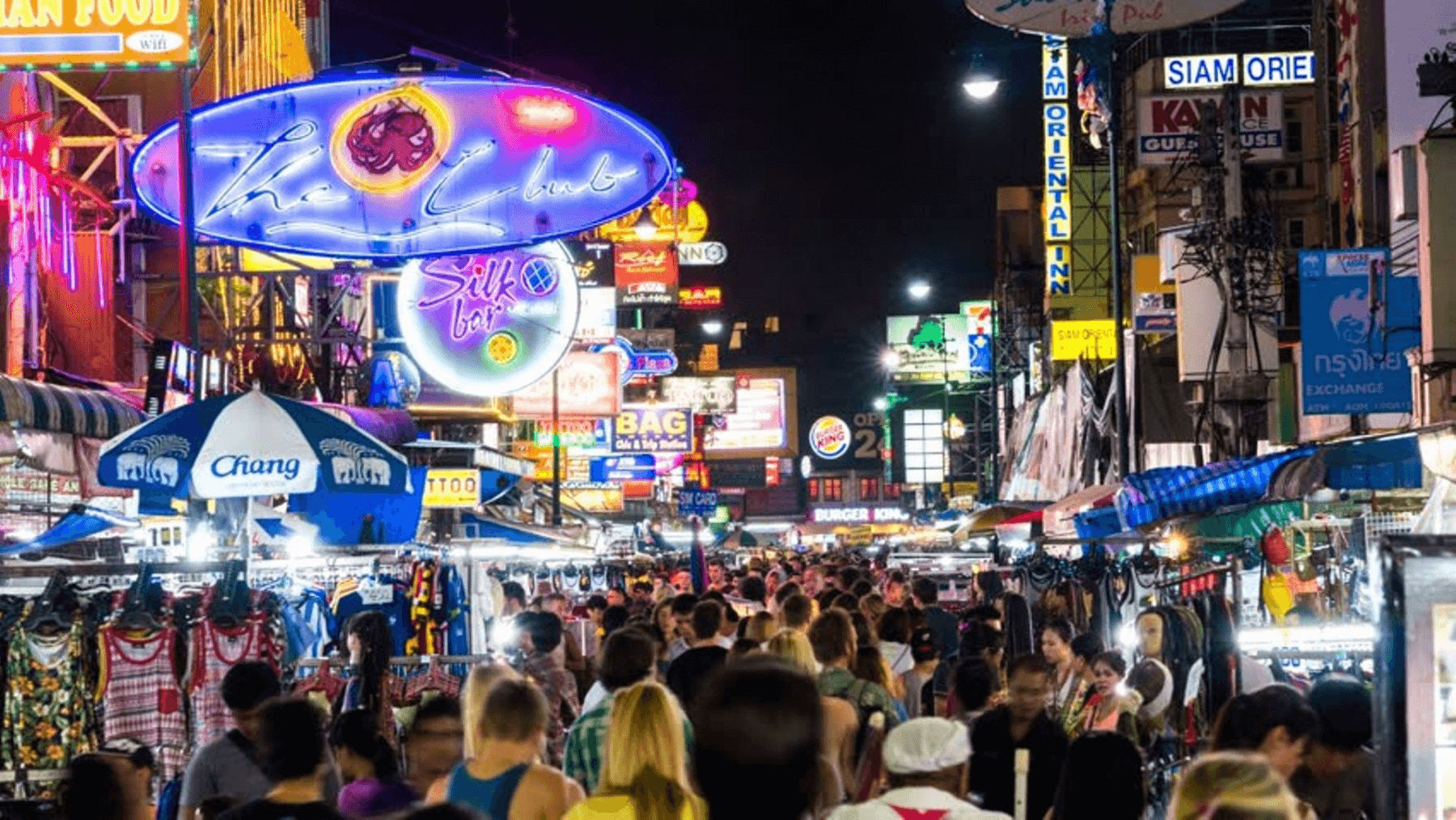 Is Bangkok safe to visit?
YES, in general Bangkok is a very safe destination but that doesn't mean it doesn't come with its own unique crimes. Petty crimes (pick pockets, con artists) do exist here– but not nearly to the same extent of other cities the same size as Bangkok. Instead, the dangers in Bangkok are relatively unusual for a city that's so touristy. While parts of the city feel seamy, we can almost guarantuee you'll have a pleasant, trouble-free stay in this city! That being said, it's always good to know a few things: how to avoid scams, how to manage any politically-tinged encounters and how to navigate the city's notorious traffic situation. The best advice we can give you here is to simply stay away from sketchy areas and use your common sense. But know that incidents of violent crime against tourists are very low.
The safest and unsafest areas in Bangkok
So now that we got the question 'Is Bangkok safe to visit' out the way, let's explore some of the safest and unsafest areas in Bangkok. Like any big city, Bangkok too has some areas tourists should avoid or at least be wary of.
The safest neighborhoods in Bangkok are Riverside, Siam, and Rattanakosin.
The least safe areas are Patpong, Nana Plaza, and Soi Cowboy.
Usually, the most touristy areas in Bangkok are the safest, although, at the same time, these are the places where most tourist scams happen. Most pickpocket incidents happen at night markets, bus stops, shopping malls and tourist stops like the Grand Palace, Wat Phra Kaew, and
Khao San Road
- don't say we didn't warn you ;)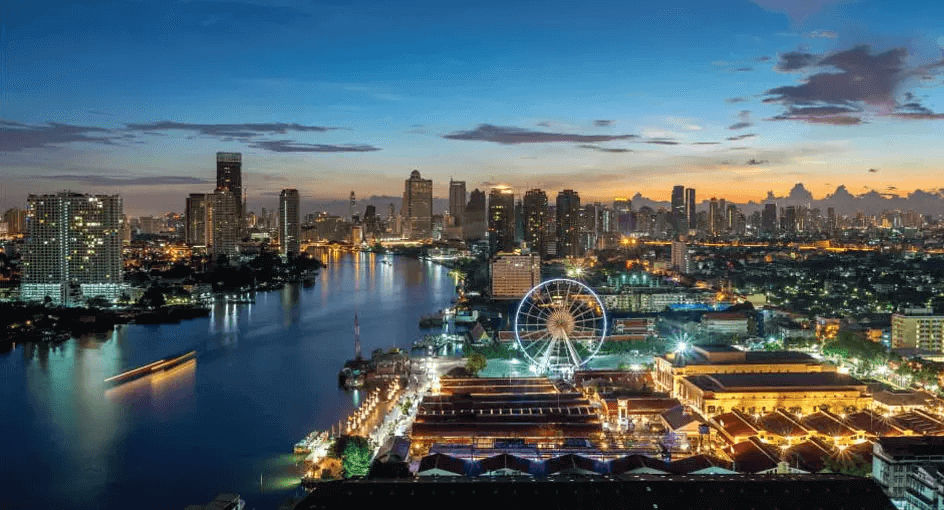 How to keep yourself safe
Here are some things you should keep in mind when it comes to keeping yourself safe:
If you're planning to visit Bangkok between May and October, know that you'll be flying in during the rainy season, when rainfall is a daily occurrence. Be careful of floods and other monsoon-related incidents that might disrupt your trip.
Look both ways when crossing the street. Motorized vehicles in Bangkok do not yield to pedestrians
Around March and April is also when the air quality in Bangkok goes downhill. Pollution can be awfull so be carefull if you have astma or other respiratory conditions
Wear your bags in front of you, or invest in belt bags to stash your money and valuables.
Most common scams and tourist traps in Bangkok
Bangkok is notoriously famous for its tourist traps, we've a listed some of the most common ones below:
The tuk tuk scam: Tuk-tuk drivers often pretend they don't speak any English. After your tuk tuk ride, they will pretend that both of you have agreed on another fare.
The gem scam: don't believe anyone who tells you to buy some gems. You'll wind up buying invaluable gems, wasting lots of money in the process.
'This is closed' scams: if someone outside of an attraction is telling you that the place is closed, don't believe them. It won't be. They are just trying to get you to follow them to another (unspecial) temple and ask for ridiculous entrances fees
Bracelet scam: this one is pretty 'popular' all over the world . If someone tries to put something on your wrist, don't let them. They'll try to charge an exorbitant fee, claiming that the 'gift' they've given you comes at a price.
Ping pong show scams: if someone tries to take you to a ping pong show, don't bother. If you do accept the offer, you'll soon find yourself stuck inside a shady bar, where you're forced to tip performers and end up paying thousands of Baht just to get away.
Bird food scam: if someone tries to put a bag of bird food in your hand – instructing you to feed the on-street birds – walk away If. When you've finished feeding these furry friends, you'll be hit with a hefty bill.
Fake police scams: If you're not a particularly brave person, this scam could be pretty scary. A "policeman" will walk up to you and request to check your passport and they will tell you something is wrong with your passport. Most tourists would simply agree to pay the fine in order to avoid more conflict.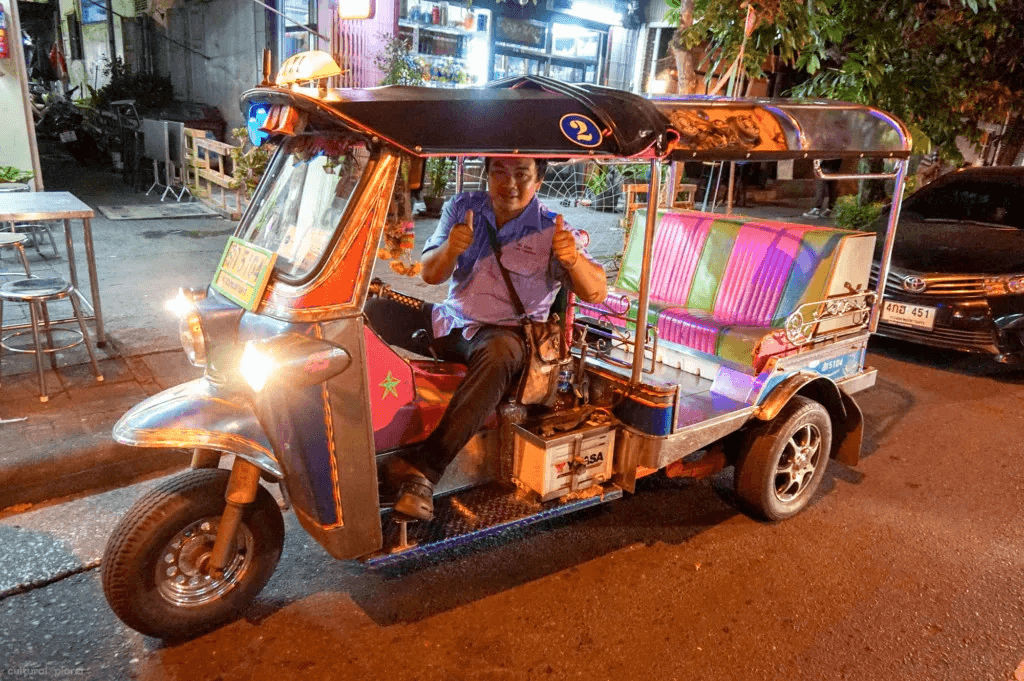 Is Bangkok safe at night?
Just like pretty much any other place in the world, Bangkok can get quite sketchy at night. If possible, stick with a group instead of heading out alone and don't go wandering off into small side streets. Opt for a taxi to get around, even if it's just a short distance.
Is Bangkok safe for solo travelers?
Absolutely. Bangkok has long been a favored destination for solo travelers and it's a great place to consider if it is your first time traveling alone. If you take in consideration all the scams and areas to avoid, you'll have an amazing time traveling solo in Bangkok!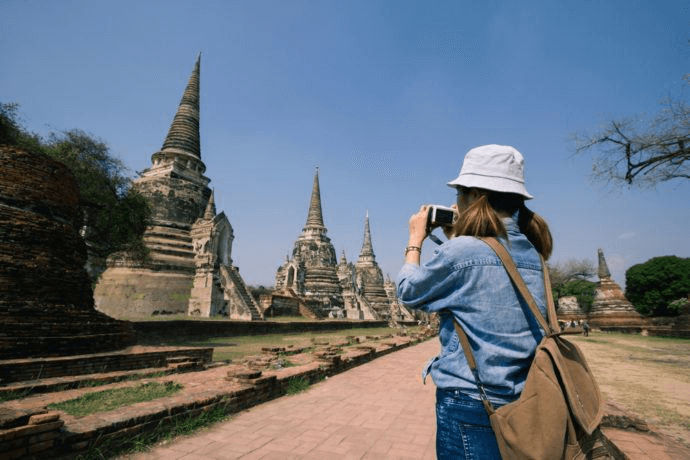 Is it safe to drive in Bangkok?
Not really, no. Thailand as a whole has some of the worst road traffic stats in the world. In fact, The World Health Organisation has reported that Thailand is home to the second highest road traffic fatality rate in the world. Especially during peak time, Bangkoks streets can be super busy and chaotic, which tends to be overwhelming and dangerous for inexperienced scooter drivers. Generally speaking, riding a motorbike in Asia is always a pretty sketchy experience because a lot of locals don't stick to the traffic rules. It's better to take public transportation, get a driver or a taxi!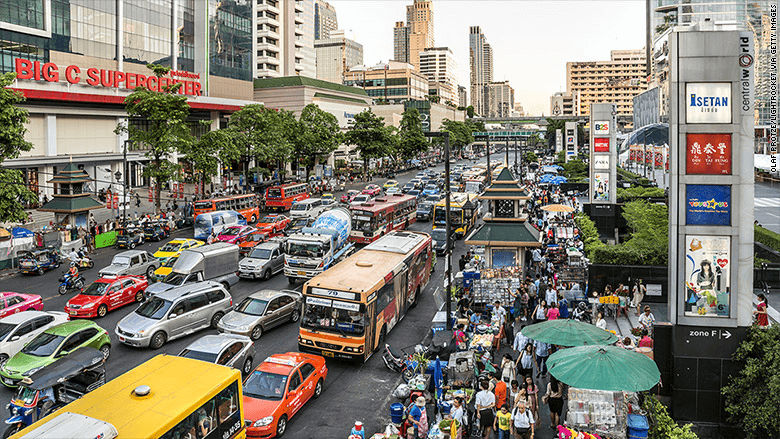 Is it safe to eat street food in Bangkok?
You definitely shouldn't be afraid to try street food in Bangkok. Just make sure you eat at a busy, popular food stall and avoid food that's been sitting around in the sun, uncovered, and on show all day. Instead, opt for meals cooked fresh in front of you. If you're the sort of person who's prone to a bad stomach, then you should probably be avoiding things like papaya salad or cut fruit and be careful of seafood and buffets.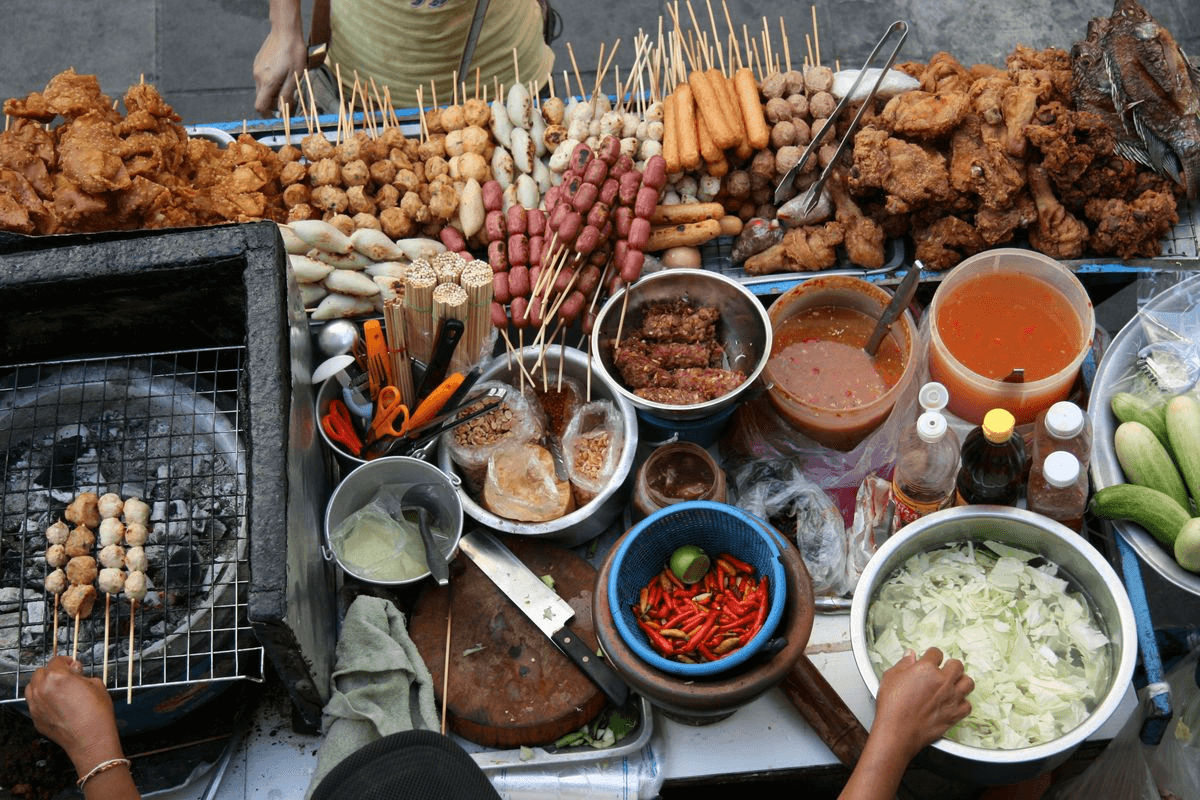 Other safety tips:
If it feels to good to be true, it probably is. Overfriendly people walking up to you on the street in ANY city is sketchy
Don't give your passport over as a deposit – to rental companies for a bike, etc. You may never see it again.
Try to use ATMs inside buildings to avoid skimming and fraud
Before you hop in a tuk-tuk, agree on a price first – this will avoid any arguments
Cover up and protect against mosquitoes – dengue fever is an actual threat in the city
Bangkok taxis are notoriously bad – at directions and at turning the meter on
Stay away from street dogs – rabies is a thing
HIV is a real risk –be careful with needles when getting tattoos
Don't do drugs – They're super illegal. Cocaine possession = death penalty
Do not get involved in political protests
Be respectfull of the Thai Royalty. It's against the law to talk in a bad way about them.
Don't drink water from the tap. Even brush your teeth with bottled water!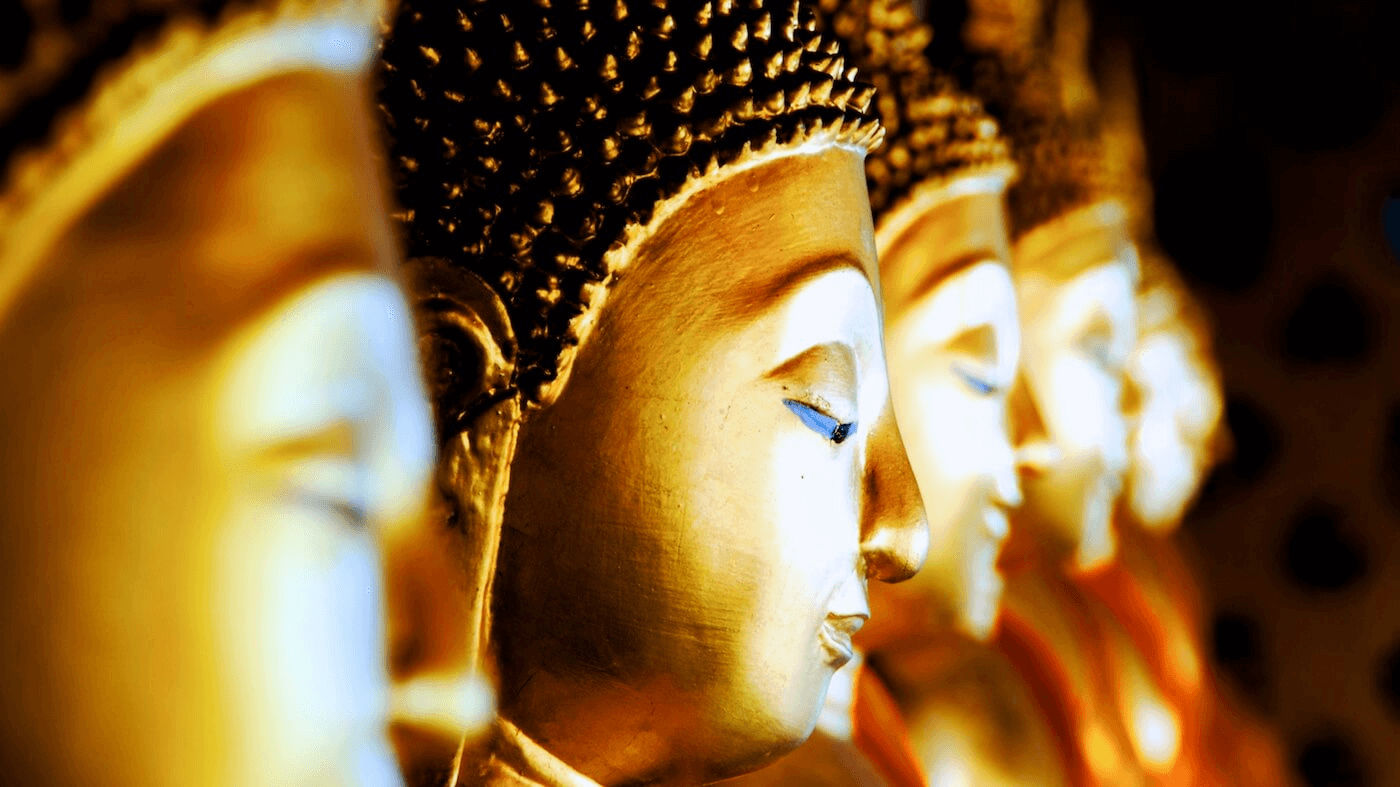 Conclusion:
When you finally decide to book that holiday and hit the city of Bangkok, you will see it has so much to offer along the lines of history, culture, traditions and architectural beauty. Your time in the city will be exciting and full of adventure as you visit temples, food vendors and shopping markets.
After reading this blogpost you will feel 100% confident and ready to explore the city of Bangkok. So pack your bags and get excited! Your Bangkok adventure awaits you!
So whether it is taking one of the many tours in Bangkok or you want to go island hopping and seeing all of the beautiful beaches, you'll be guaranteed to have the most memorable time!
Get your VACATION on!
Expertly curated emails packed full of vacation inspiration, travel tips and more!