What You Need to Know About Bangkok Visas
What You Need to Know About Bangkok Visas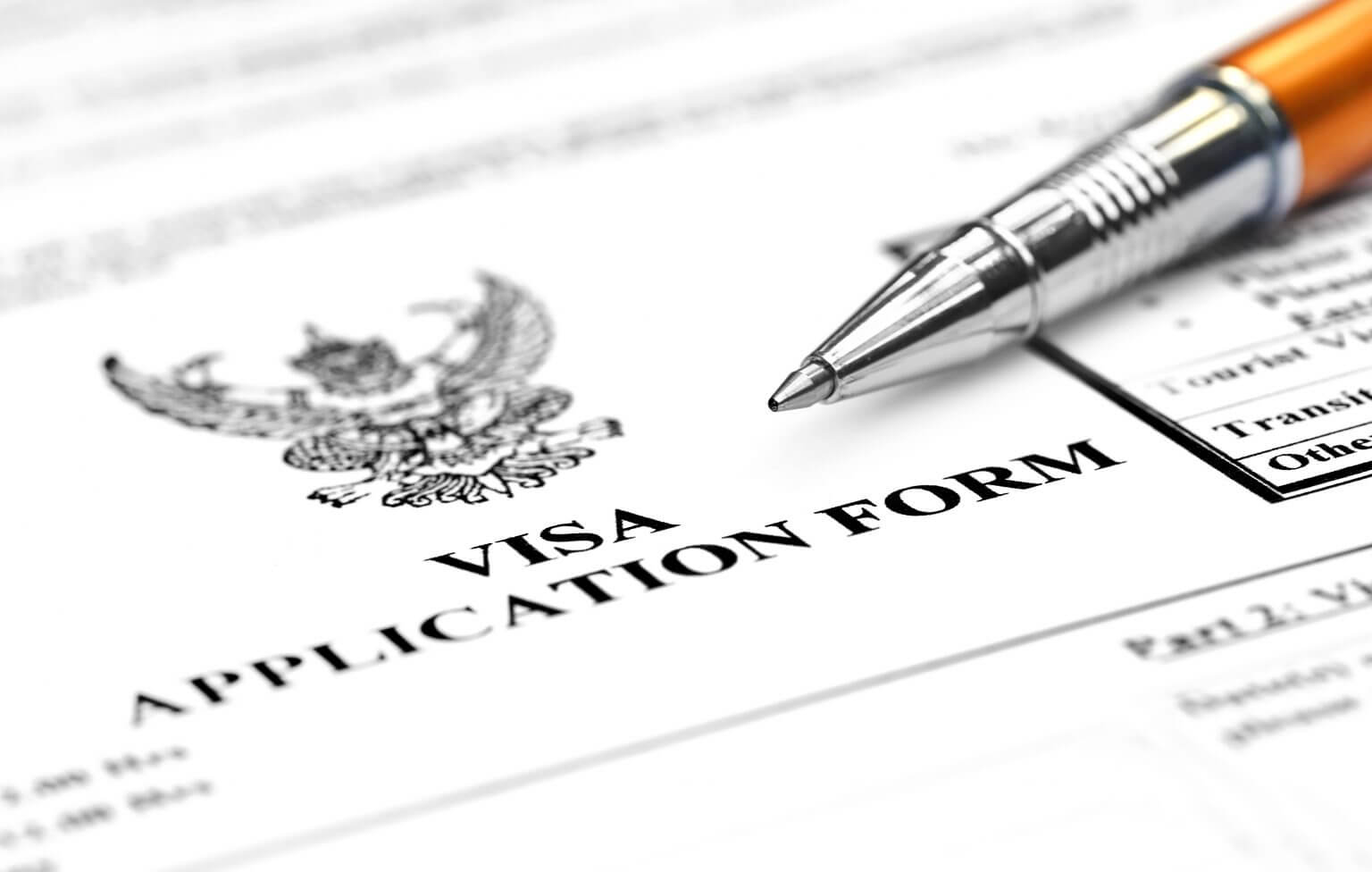 Preparation is key when it comes to traveling, especially when you are flying to a different continent! When planning a trip to Bangkok, one of the first questions you need to ask yourself is 'do I need a visa?'. We get that this is probably the least 'sexy' thing about planning your holiday, but without the right visa you won't even be able to enter the country.
So informing yourself and doing some research is inevitable. Annoying? Maybe a little bit. Needed? yes sir! But no worries, help is on the way! We'll try to make it as easy as possible for you to figure out what your options are and how to apply for one, in case you need one!
Our Best Selling Tour
All-Inclusive

Bangkok By Night: The Ultimate Experience

I'm sure you've heard it said before but there is something quite special about Bangkok at night; let our Bangkok By Night: The Ultimate Experience show you the best bits! The lights, the hustle and bustle, the smell of street food, Bangkok's culture comes out to play at night. Our tour in Bangkok will take you from a local night market to the Michelin Star Kitchen. You'll explore the infamous Khaosan Road by tuk-tuk and admire the illuminated temples at night. This all-inclusive Bangkok tour has everything covered including a delicious, traditional Thai dinner.
Visa policies can be quite different from one country to another, and when traveling to Thailand, you will need a visa in most cases, especially when you seek to stay long term. But we'll explore this subject further down this blog post! Although we try our best to give you the most up to date information, please make sure you always double check things with your local Thai embassy when in doubt! Regulations change quickly and often, so better to be safe than sorry!
Before we start talking about visas, let's not forget Covid 19 is still a thing and there are still rules to be followed. Only very recently Thailand's covid entry regulations have become less strict. Earlier this year, the rules were still so complicated and extreme, it was almost impossible to travel to Thailand.
Thank god things have settled down now and you'll be able to enter The Land Of The Smiles easily, almost like before covid happened! Read that again: almost! So you're not completely off the hook yet ;) Let's see what the remaining covid rules/requirements are, shall we?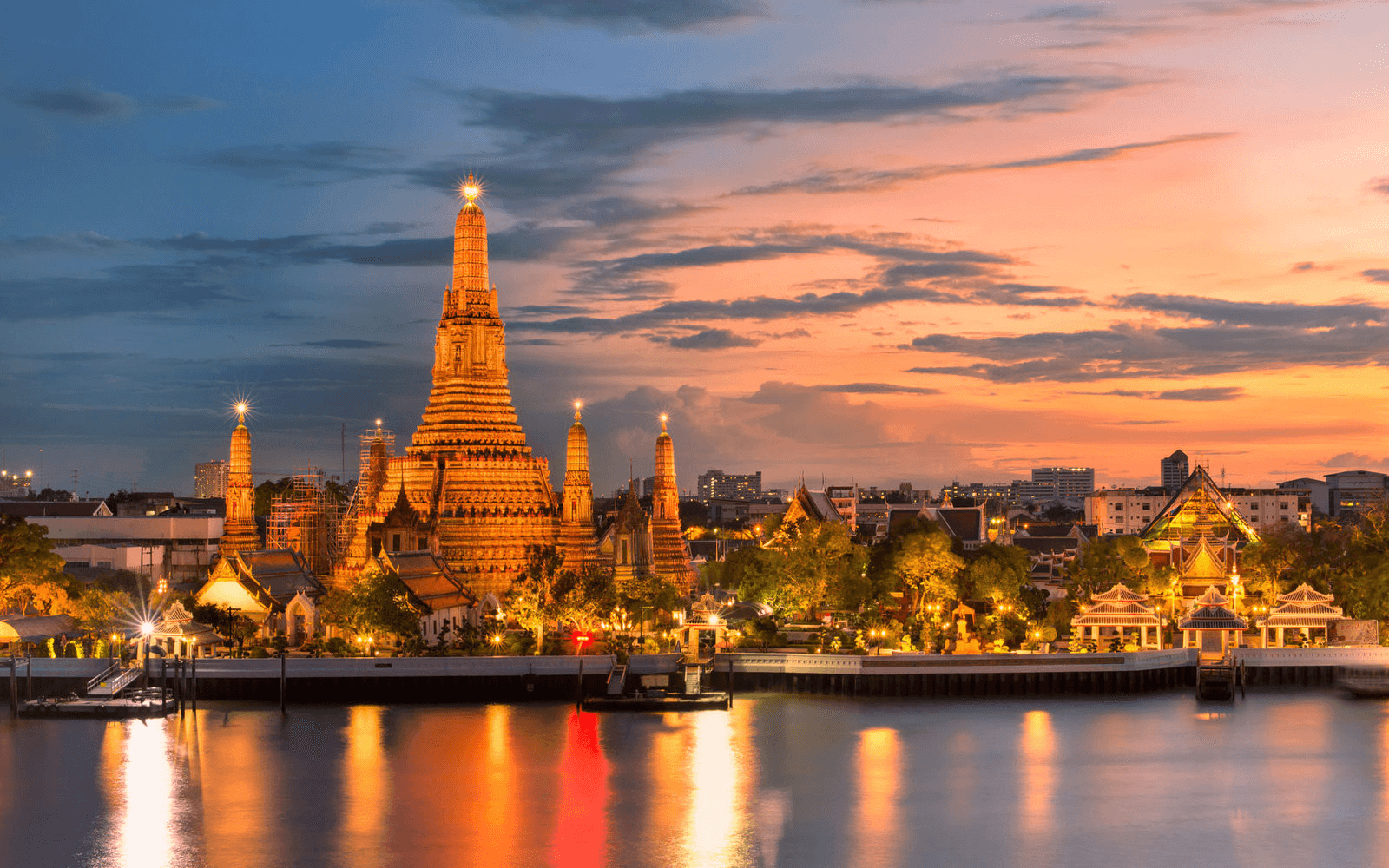 Thailand covid Entry Requirements
According to the latest information travelers are no longer required to have a Thailand Pass Registration (which was the case earlier this year due to covid regulations) and you will only be required to show proof of vaccination (2 jabs, booster is not obligated at the time of writing this).
Those who are unvaccinated need to present a negative Covid 19 test, taken maximum 72 hours before departure to Bangkok. Children who are unvaccinated but traveling with a vaccinated adult don't need to show a covid test.
Although not mandatory, it's highly recommended to get travel insurance - for all the obvious reasons -. In fact, we have a whole
Bangkok travel insurance
blogpost that covers this subject! You can read it
HERE
!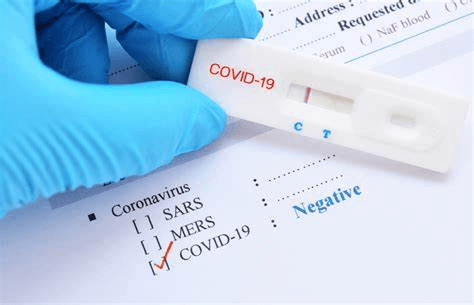 What is a tourist visa?
A tourist visa is a stamp or document that has been issued by a Thai embassy or consulate and stamped on your passport upon arrival at the airport in Thailand.
There are certain countries that made agreements with the government of Thailand so their citizens can benefit from the visa exemption when entering Thailand as tourists. These tourists are allowed to stay in Thailand for a limited amount of time, without the need to apply for a tourist visa from their local Thai Embassy.
Do I need a visa to enter Bangkok?
This will depend on your nationality and the purpose of your visit (work purpose or tourist purpose).
What kind of visa do I need to enter Bangkok?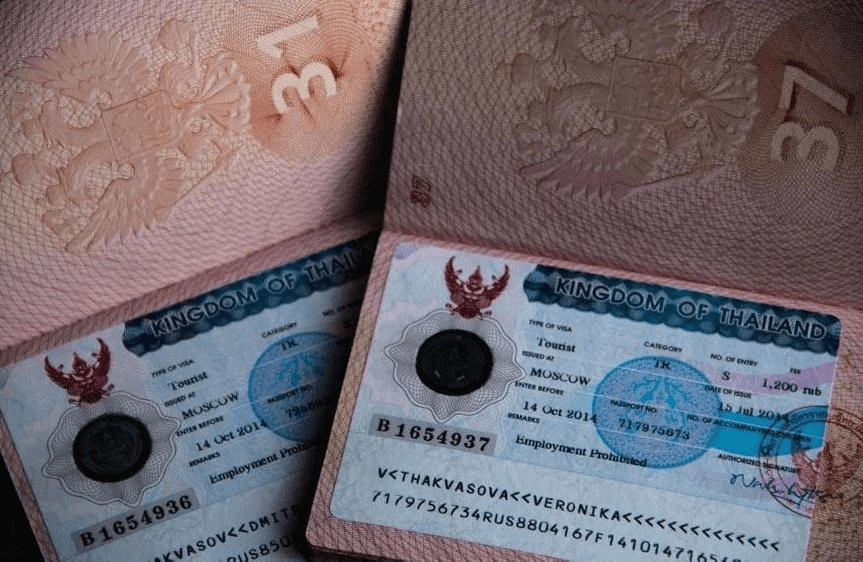 As we are a travel blog, we assume you're a tourist and therefore looking for information on tourist visas. If you are looking to stay long term, need a business visa or more particular visas, we recommend contacting your local Thai embassy. So if you are visiting Bangkok as a tourist, these are your two main options: visa on arrival (VOA) and visa exempt entry.
1.VISA EXEMPT ENTRY
The visa exemption rule allows tourists from 64 countries to enter Bangkok/Thailand without a visa when respecting the following criteria:
Your stay is maximum 30 days (although there is an exception for some countries that can stay longer)
Your visit is strictly for tourism purposes
You must have a return ticket booked and show you are flying out of the country within 30 days of entry (open tickets do not qualify)
Prove you have funds of at least 10,000 THB per person during your stay in Thailand.
You are a passport holder of one of these 64 countries: Andorra, Argentina (90 days), Australia, Austria, Bahrain, Belgium, Brazil (30 days and 90 days),Brunei, Cambodia (14 days only), Canada, Chile (90 days),Czech Republic, Denmark, Estonia, Finland, France, Germany, Greece Hong Kong, Hungary, Iceland, Indonesia, Ireland, Israel, Italy, Japan, Korea (30 days and 90 days), Kuwait, Laos, Latvia, Liechtenstein, Lithuania, Luxembourg, Macau, Malaysia, Maldives, Mauritius, Myanmar (14 days only), Monaco, Mongolia, Netherlands, New Zealand, Norway, Oman, Peru (30 days and 90 days), Philippines, Poland, Portugal, Qatar, Russia, San Marino, Singapore,Slovak Republic, Slovenia, South Africa, Spain, Sweden, Switzerland, Turkey, Ukraine, United Arab Emirates, United Kingdom, United States, Vietnam
PR TIP: Can you extend your stay as a tourist after these 30 days?
Yes, you can extend your permit to stay for another 30 days. You only need to visit the local immigration office towards the end of your 30-day stamp and pay for the extension!
2. VISA ON ARRIVAL

Visa on arrival is available to passport holders of 19 countries, respecting the following criteria:
Your visit is strictly for tourism purposes
Your passport should be valid for at least 30 days
You must have a return ticket booked and show you are flying out of the country within 15 days of entry (open tickets do not qualify)
Prove you have funds of at least 10,000 THB per person during your stay in Thailand.
A fee of 2,000 THB is payable upon entry and is subject to change without notice. It must be paid in cash and Thai currency only.
You are a passport holder of one of these 19 countries: Bulgaria, Bhutan, China, Cyprus, Ethiopia, Fiji, Georgia, India, Kazakhstan, Malta, Mexico, Nauru, Mauritius, Papua New Guinea, Romania, Saudi Arabia, Taiwan, Uzbekistan, Vanuatu
IMPORTANT: Travelers who are not who are not eligible to enter Thailand under one of the two visas mentioned above, are advised to obtain visas with the Royal Thai Embassy prior to their visit.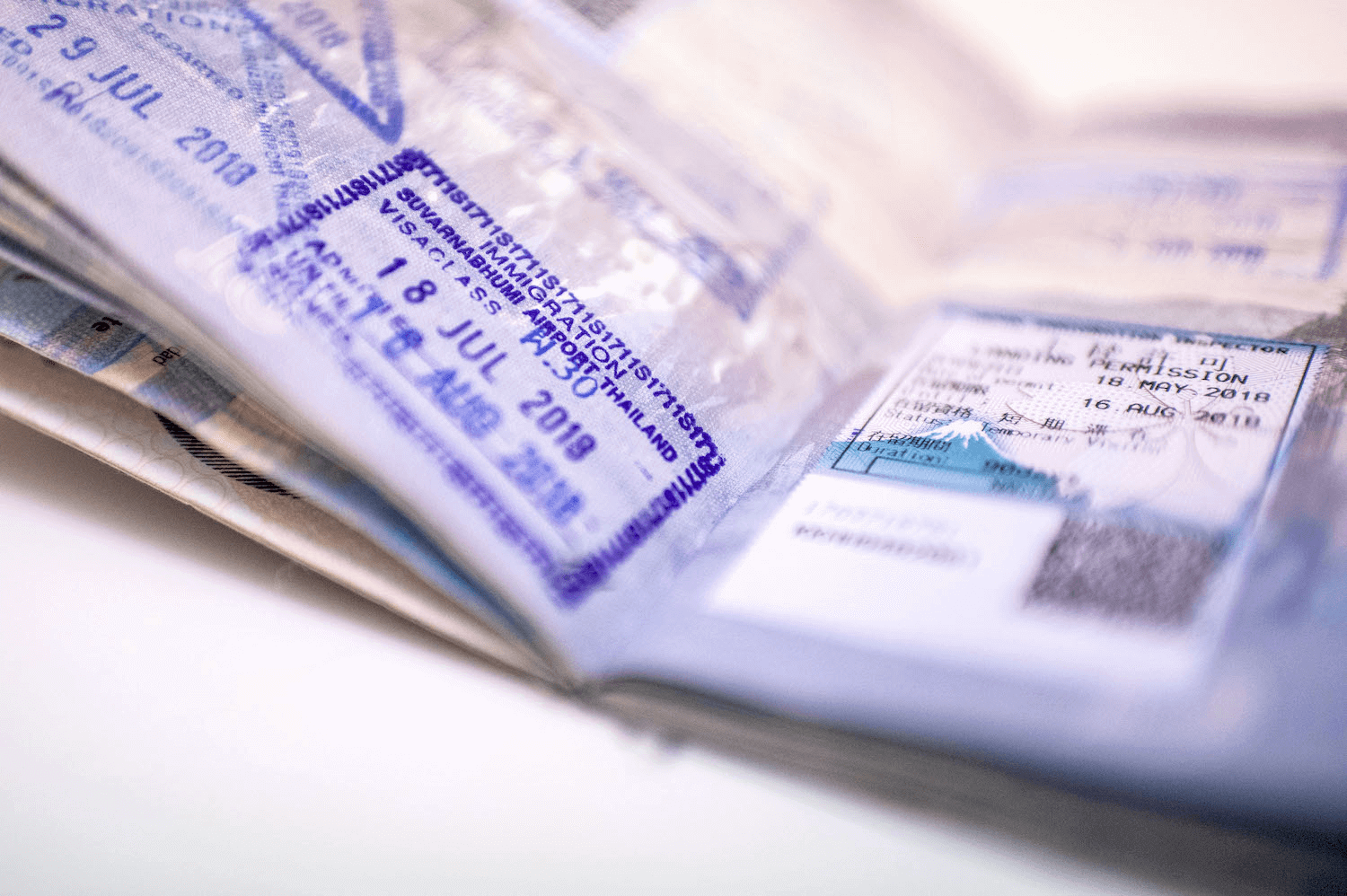 How do I apply for a visa if I need one?
Most likely you'll need to visit your local Thai Embassy, providing them with all the necessary documents to apply for a visa, prior to your departure.
Lately residents of some countries can also apply for an online visa: the Thailand eVisa. This will save you a trip to your embassy!
Do I need a visa when I'm in transit?
When you are only transiting in a Thai airport and you don't leave the international airport transit area, you don't need an airport transit visa. However, things change when there is a lot of time between your connecting flights. If it takes more than 12 hours and/or when you leave the transit area you'll need to apply for an airport transit visa.
Visa run
Did you already extend your tourist visa once for another 30 days and still can't get enough of Thailand? Your only option is to do a 'visa run'. This literally means physically leaving Thailand (maybe to one of the neighboring countries, or any country you'd like), and re-enter Thailand again. This way you are granted another 30 days again, with the possibility of extending yet another month.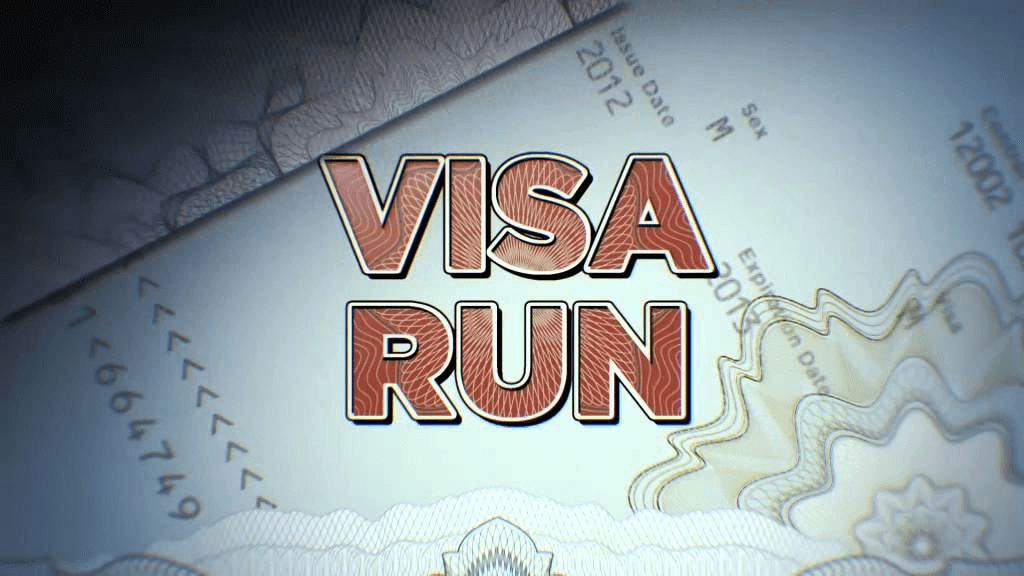 What happens when overstaying your visa?
Overstaying your visa can have serious consequences! If you only overstay a few days, you will have to pay a fine for every day that you outstayed your visit. Although this might not seem like a harsh punishment, trust us, you don't want to have to deal with Thai authorities. The longer you outstay your visit, the higher the chances are of you getting arrested, face prosecution and even being deported or put into jail. And Thai prison is not a joke! When you overstay 3 months or more, you will face a long term ban from entering Thailand ever again, together with possible arrest, prosecution and jail time. So unless you want to end up in jail, let's keep it fun and respect the rules :)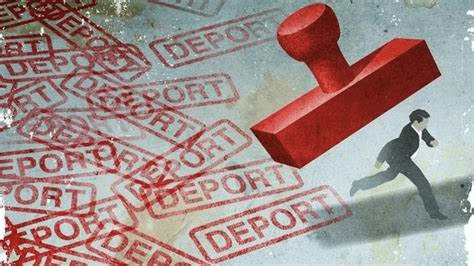 The fun part: discovering Bangkok
Ok, you've sorted your travel documents, now let's enjoy the city! Whether it's your first time visiting Bangkok, or you've been here many times, Bangkok will always keep surprising you! With a city as big as Bangkok (the city occupies 1,568.7 square kilometers (605.7 sq mi), it's almost impossible to have visited every corner or attraction. We understand the city's size can be intimidating and you don't know where to start but that's where we come in!
As the number one tour operator in Southeast Asia, we offer many private, all inclusive
tours in Bangkok
(and
tours in Thailand
too for that matter) ! It will be our absolute pleasure to show you around in one of our favorite cities all time!
Get your VACATION on!
Expertly curated emails packed full of vacation inspiration, travel tips and more!