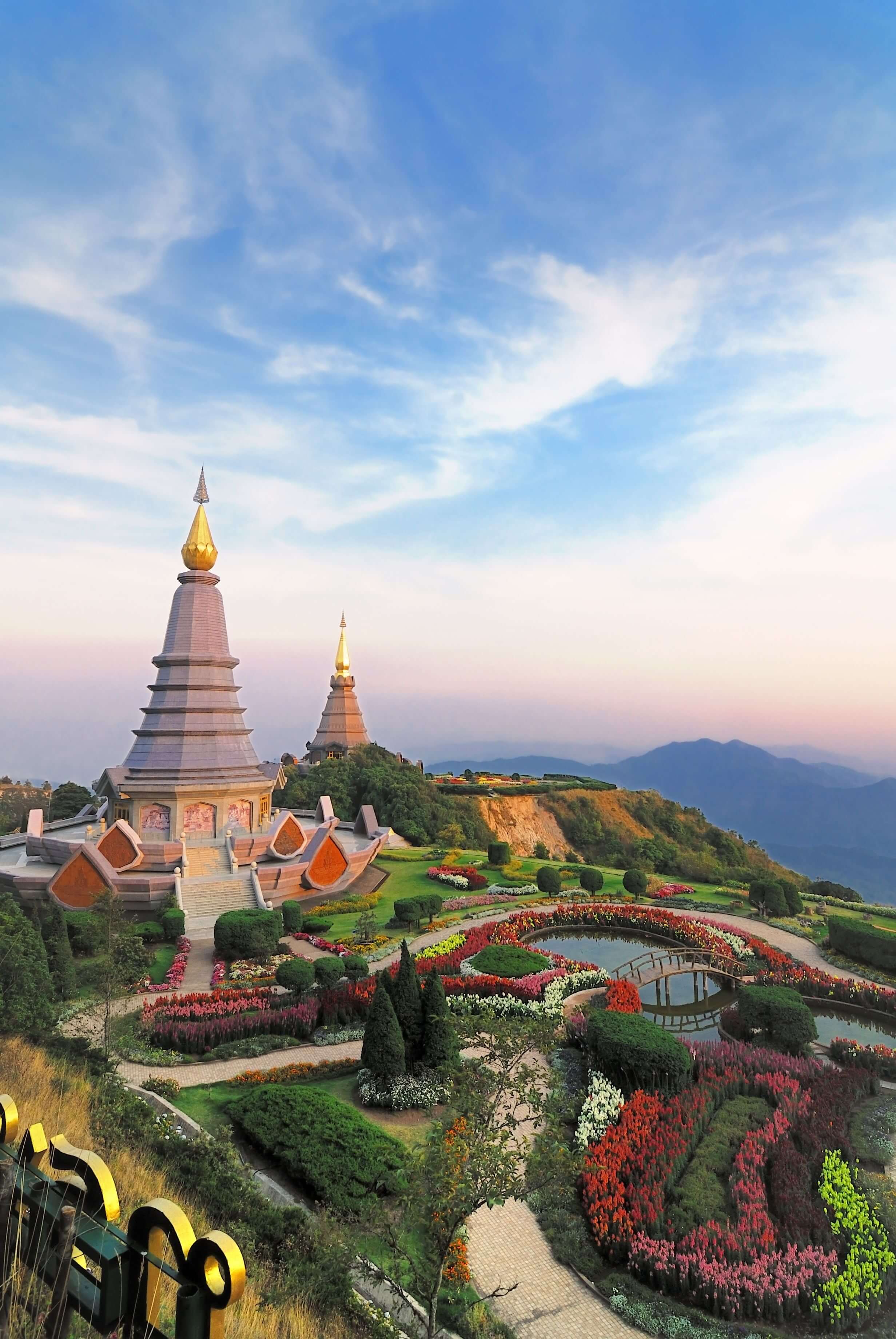 Chiang Mai
Insider's Guide - What to do and Where to go in Chiang Mai
A sprawling modern city has grown up around ancient Chiang Mai, which was once the Lanna Kingdom, but is now ringed by a tangle of highways.
Despite this, the historic centre of Chiang Mai still feels more like a sleepy town than a bustling capital. If you drive in a straight line in any direction, you'll soon find yourself in the lush green countryside where many peaceful country villages still exist – as well as a host of markets and elephant sanctuaries.
It really is a must-see when you're in Thailand, as the north of the country is so different to the south, but just as exciting. There is a wide range of activities on offer here, so you'll never be stuck for something to do!
Sightseeing & Attractions
Wat Chedi Luang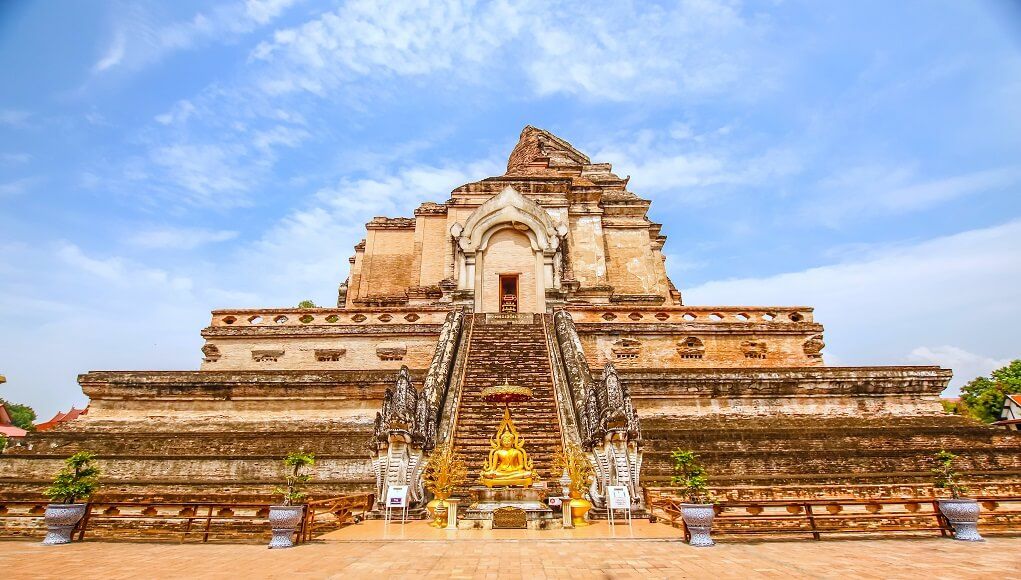 To come to Chiang Mai and not explore its temples would be criminal, as the city is home to some of the most beautiful temples in the country. The majority of them are located within or very close to the Chiang Mai old city, making them easily accessible on foot or by taxi.
One of the city's most unique temples is Wat Chedi Luang. It's most impressive component is its huge chedi(also known as a stupa), which refers to the tower-like structure on top of the temple. The complex includes a number of intricately decorated temples as well as a large reclining Buddha. Chiang Mai's city pillar is also housed here, though women are not allowed in the structure housing it.
Admission is only 40 baht (around 1 dollar!) and you can also participate in monk chats here and converse with the monks who live and learn at this Buddhist temple. The program helps visitors learn about Buddhism and helps monks improve their English.
Visit Elephant Nature Park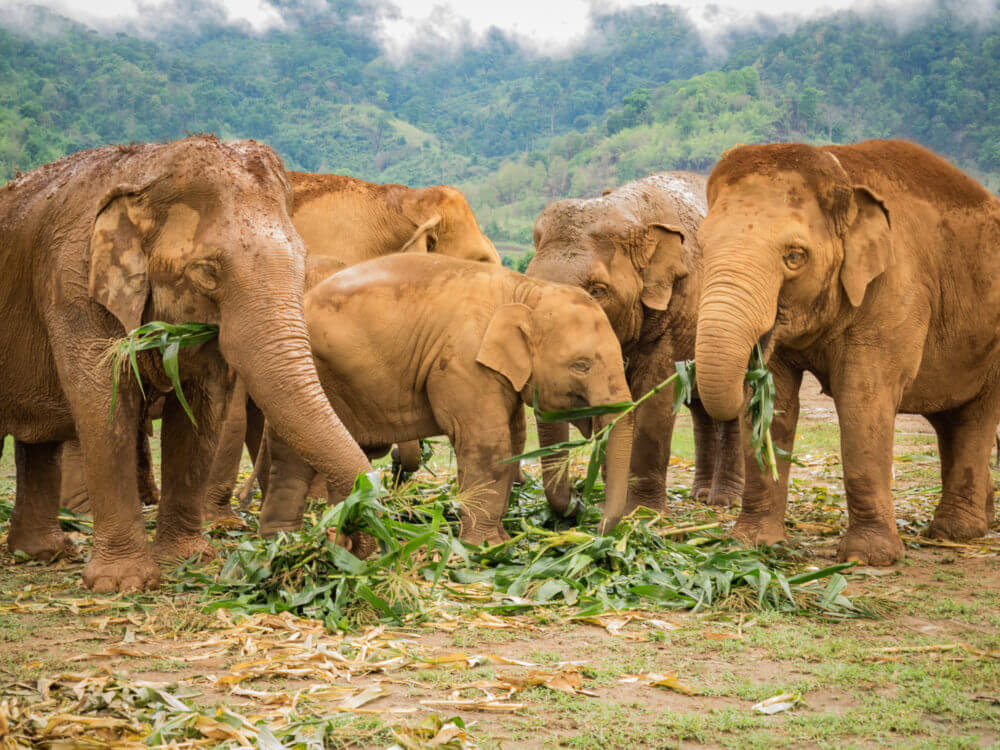 Elephant encounters are one of the most popular experiences for those traveling to Chiang Mai, and it's easy to see why! When else would you get the opportunity to come this close to these amazing gentle giants?
The nearest park to Chiang Mai is Elephant Nature Park and I would highly recommend it. It's an elephant sanctuary housing elephants that have been rescued from poor treatment. Here the elephants roam freely and are never chained or ridden.
A full day visit includes pick up from your hotel, a day spent observing and learning about the elephants, a chance to play and bathe with the elephants and lunch is even included! Book directly through their website or through your hotel. Because of its fame and its limited capacity, the park tends to fill up quickly, so it's good to book in advance.
Get A Traditional Thai Massage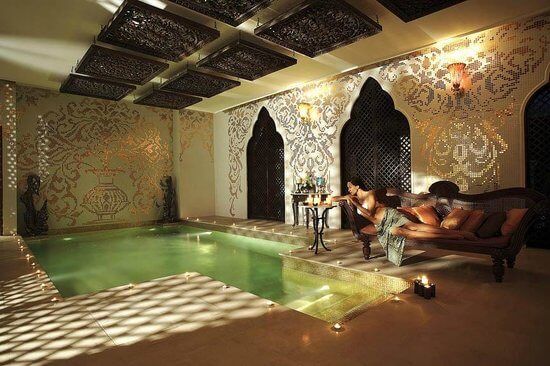 You're in Thailand, get a Thai massage! I truly think everyone should try a Thai massage at least once, but if you really don't do well with stretching, almost all of the massage places also offer other options such as Swedish and shiatsu massages. Prices around town typically run around 200-250 baht for 1 hour and 400 baht for 2 hours.
If you fancy something a bit more luxurious, check out The Dheva Spa and Wellness Centre at the breathtakingly beautiful Dhara Dhevi resort. The spa is located in an architecturally stunning traditional Lanna style building, which includes intricate hand-carved sidings.
The Dheva Spa and Wellness Centre focuses on holistic treatments with an Ayurvedic specialist on site as well as meditation, yoga and more. Luxurious treatments are available and it is recommended to give the 'Lanna Ceremony' a try, which includes a steam bath, scrub and four (yes, you read that right!) types of massages to leave you feeling refreshed and revitalized. Bliss!
Nature
Go Jungle Trekking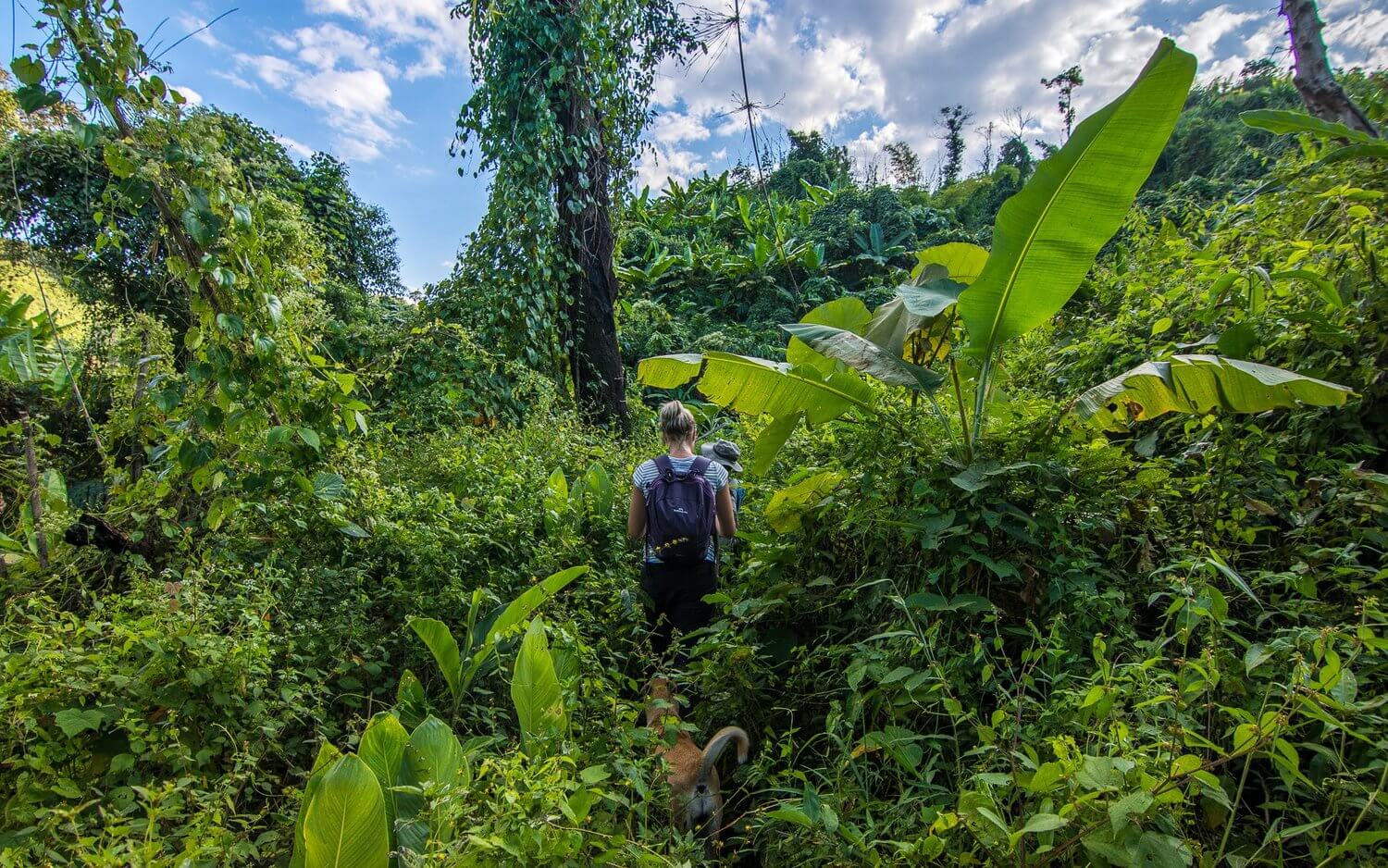 Chiang Mai is the main starting point for all sorts of jungle trekking tours. I like the three-day ones best but the longer the tour, the more interesting and secluded places you visit.
There are heaps of guides to choose from, but be sure to get a local who really knows what they're doing and can tell you a lot about the area.
Ask for recommendations from your hotel or book through a local vendor. Highlights include impressive waterfalls, indigenous wildlife and cooking around a campfire! It really is a one-of-a-kind experience!
Bua Tong Sticky Waterfalls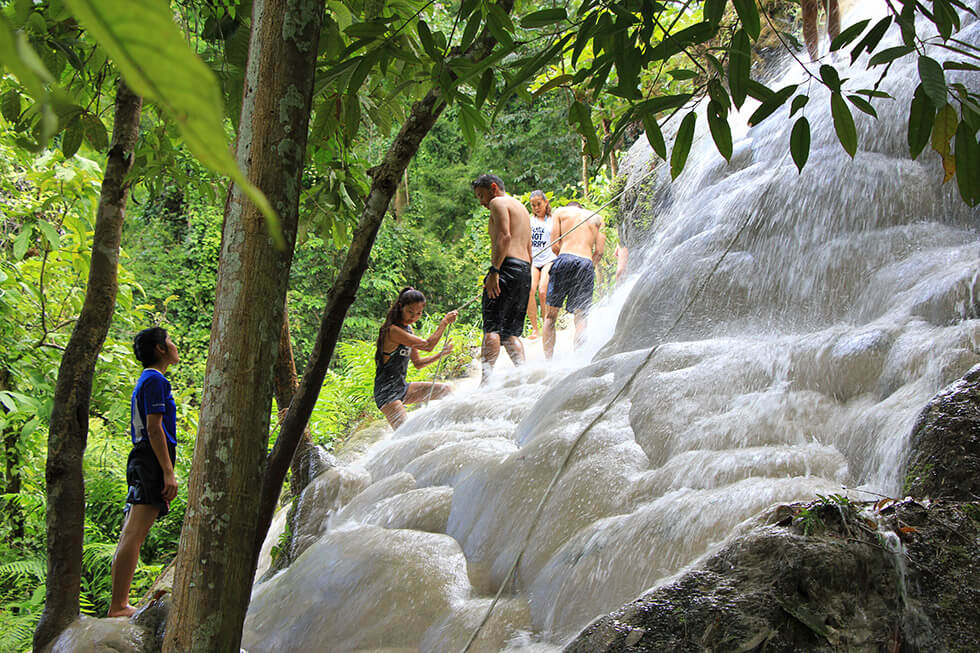 Chiang Mai is surrounded by places where nature works its miracles. There are beautiful mountains with breathtaking views, gardens full of exotic flowers, and waterfalls… lots and lots of waterfalls.
Definitely the most interesting of these are the Bua Tong Sticky Waterfalls. Thanks to the limestone, which floats in the water, the rocks are not slippery, they're actually sticky, and you can climb them easily without any equipment. You don't even need shoes!
There are 5 levels and each of them is a great place to sit down and enjoy your surroundings. Take your swimsuit and have a dip in one of the many pools to cool down after your climb.
Chiang Mai Canyon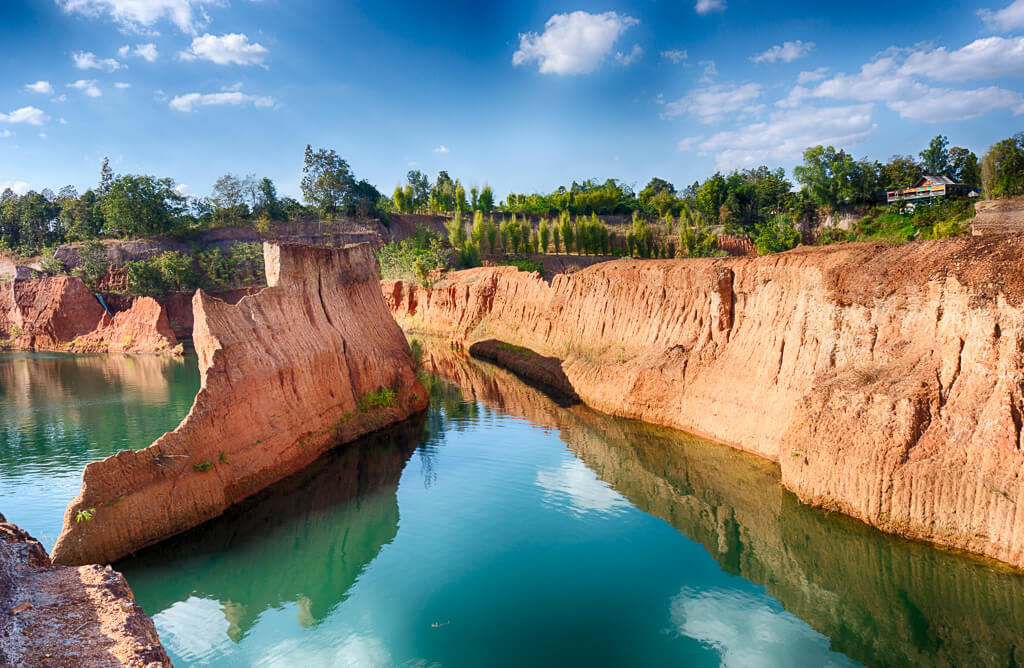 Also known as the Hang Dong Canyon, the Grand Canyon Chiang Mai is a beautiful canyon less than an hour from the center of Chiang Mai city where you can swim, sunbathe, and cliff jump (they have heights for all confidence levels).
You can rent an inner tube and lounge for hours, bring beers and hang out in the sun, and eat freshly barbecued chicken at the grill. It's a great way to spend a day!
Offbeat, unexpected and naturally beautiful, it's absolutely worth the trip (even if you're only in the city for a few days). Entrance costs 50 baht per person and includes a free iced herbal tea (the Butterfly Pea flavor is a favorite).
Food
Bumrung Buri Road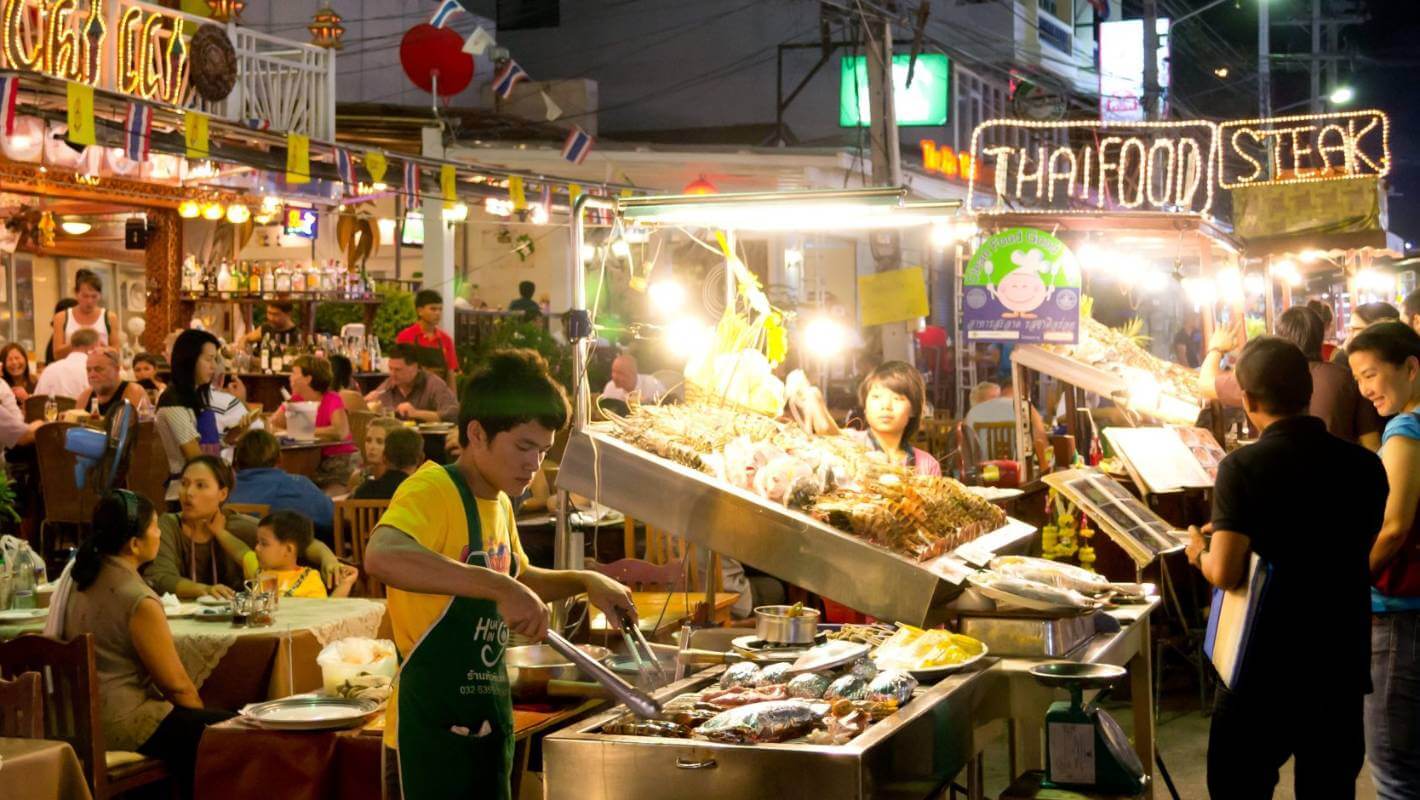 There is so much amazing street food in Chiang Mai, especially in and around the old city. You couldn't possibly visit Chiang Mai without giving them a try! The stalls of Bumrung Buri Road near the south gate of the old city is one of the best places for street food.
Located right across from Bumrung Buri Market, the area is full of food carts serving delicious options at super cheap prices! There's a wonderful pork leg stall and the best khao soi (northern Thai specialty) in town. Most dishes cost around 50 baht(~$1.50) for a generous portion so why not!
Heun Jai Yong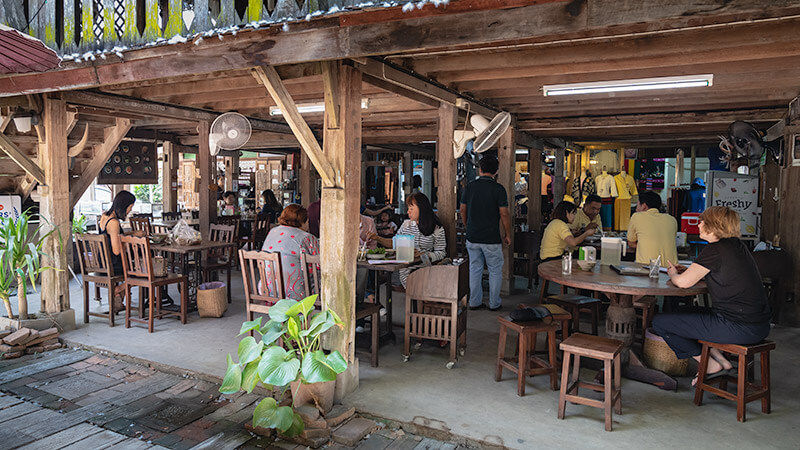 If you want to experience the best of the local northern Thai cuisine in more of a relaxed setting, Heun Jai Yong is a great option. It's usually pretty packed with other tourists, but it's one of the best restaurants to enjoy northern specialties in a Thai-inspired setting.
Wooden pavilions set in a leafy garden, have been converted into various dining areas, with the best seating on low tables (meaning you have to sit on the floor) on the second floor. The menu includes a long list of Northern Thai staples that use seasonal aromatic herbs and greens.
Highlights include gaeng ho (stir-fried noodles with meats and herbs) and sai oeur (Thai spiced sausages), which are best enjoyed with relishes like namprik ong and namprik noom. Heun Jai Yong is definitely worth the short trek out of town for a great introduction to Northern Thai cuisine.
Oxygen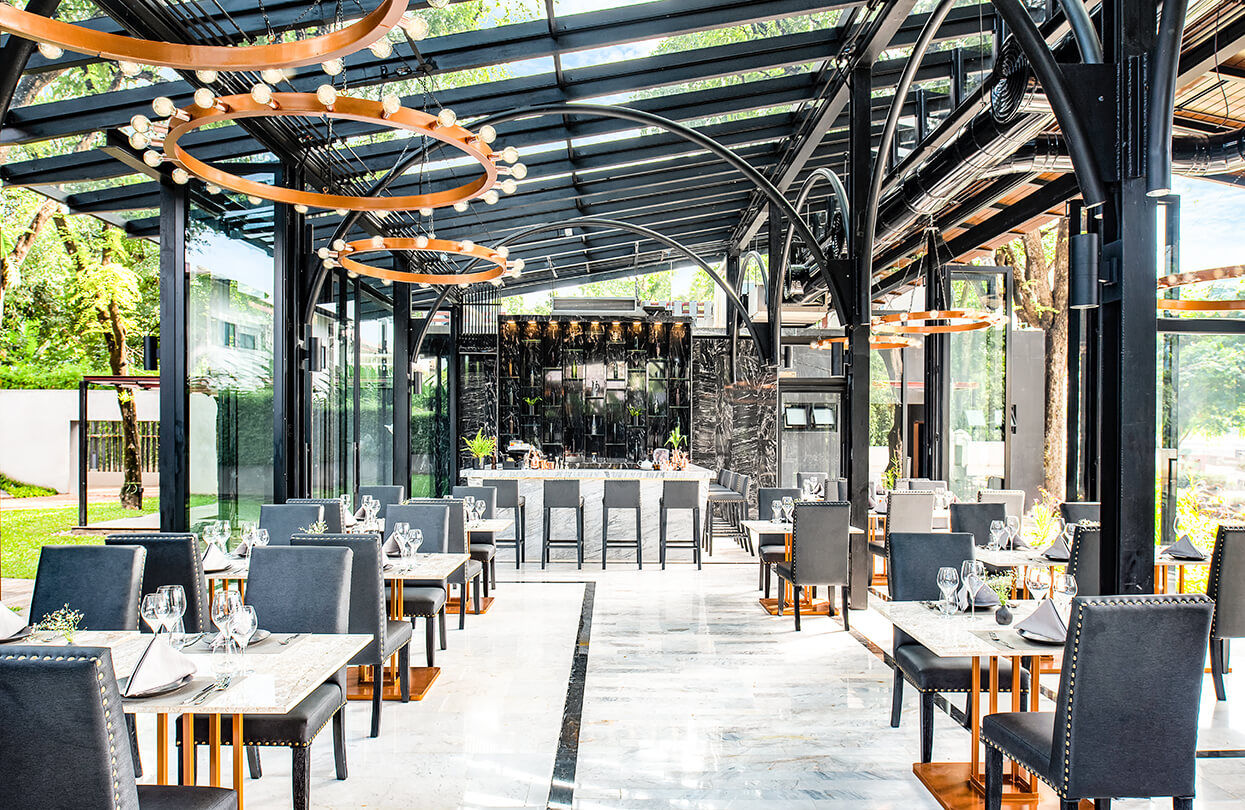 If you really want to push the boat out, then innovative restaurant Oxygen is for you. Its setting alone makes Oxygen an ideal spot for a unique and memorable meal in Chiang Mai.
The swanky restaurant sits within the beautifully decorated X2 Chiang Mai Riverside Resort, against a backdrop of the Ping River and the province's rolling hills. Though the tasting menu showcases the chef's French roots, it's really his Thai street food-inspired dishes, made with a nod to French techniques, that people go to taste.
His exploration of streetside eats includes khao kha moo (braised pork in a sweet and salty broth) served as a paté and tom yam-glazed clayfish served alongside Chinese cabbage and caviar.
Bars
John's Place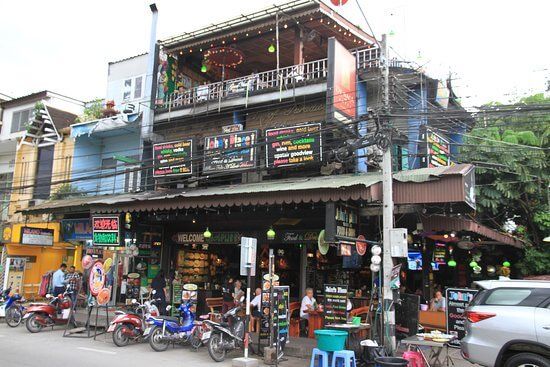 This scenic rooftop bar with its open architecture is spread out on two levels and is a fantastic place to enjoy a couple of drinks as the day comes to a close in Chiang Mai. At John's Place visitors can relax with a refreshing beer, play pool or just enjoy the company of friends.
The music is kept at background volume rather than drowning out conversations, so is perfect for chilled out night. With its elevated setting the bar attracts a mixed crowd of tourists and locals alike.
The Writer's Club & Wine Bar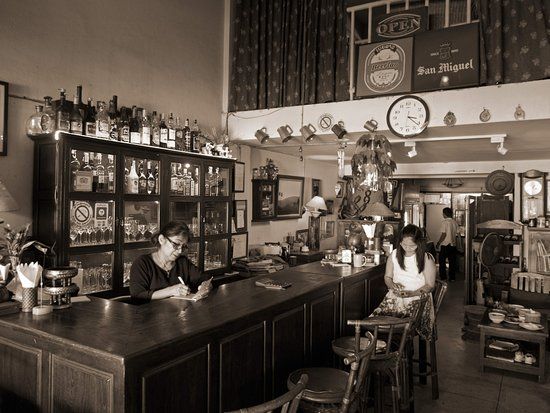 The Writer's Club & Wine Bar has become Chiang Mai's unofficial press club and is the preferred meeting point for local journalists, writers or other media associates. The laid back atmosphere and comfortable interior is the ideal spot for good conversations and stimulating evenings.
Additionally it features a quality selection of wine and tasty food specials. From British authors to Burmese painters, the Writer's Club is an excellent opportunity to connect with the local crowd and get away from the noise of more touristy bars.
North Gate Jazz Co-op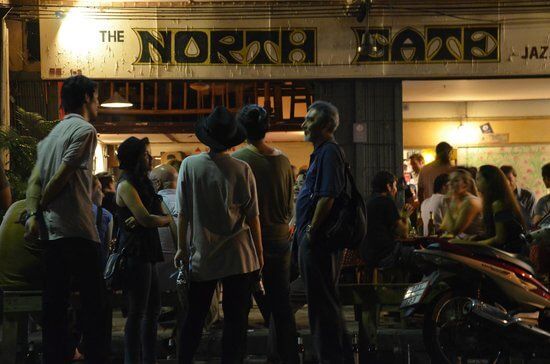 This intimate venue regularly comes to life with funky tunes. North Gate Jazz Co-op is extremely popular with locals and on busy nights the crowds often spill out onto the streets. Tuesday nights are dedicated to jamming and all visitors are welcome to pick up an instrument and join the local musicians.
Drinks come at reasonable prices and the service is exceptionally friendly. Jazz and blues enthusiasts will not be able to get enough of the quality entertainment and incredibly talented musicians here! The bar offers a laid-back flair, making it truly one of the most magnificent places in the city.
Shopping
Chiang Mai Night Bazaar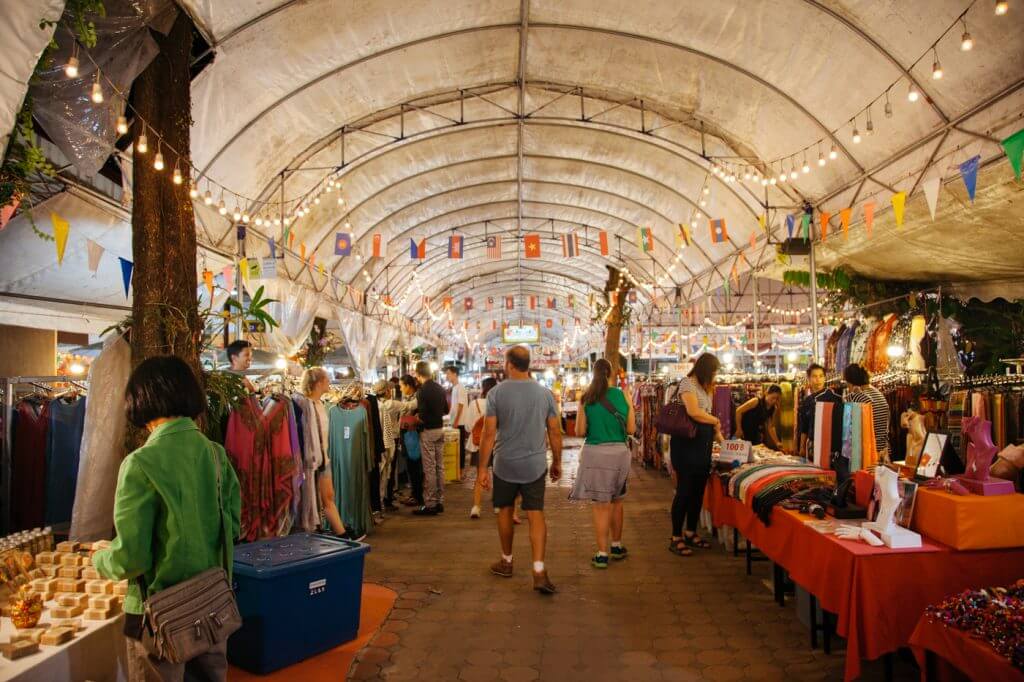 Perhaps the most popular night market, the Night Bazaar is open nightly and is located east of the old city. You can find every sort of vendor here from those selling typical souvenirs to those selling handmade artwork and jewelry.
You'll also find an array of food carts selling a variety of Thai foods. You're sure to find something you like. The only question is whether you'll have enough space to eat everything you want to eat!
Warorot Market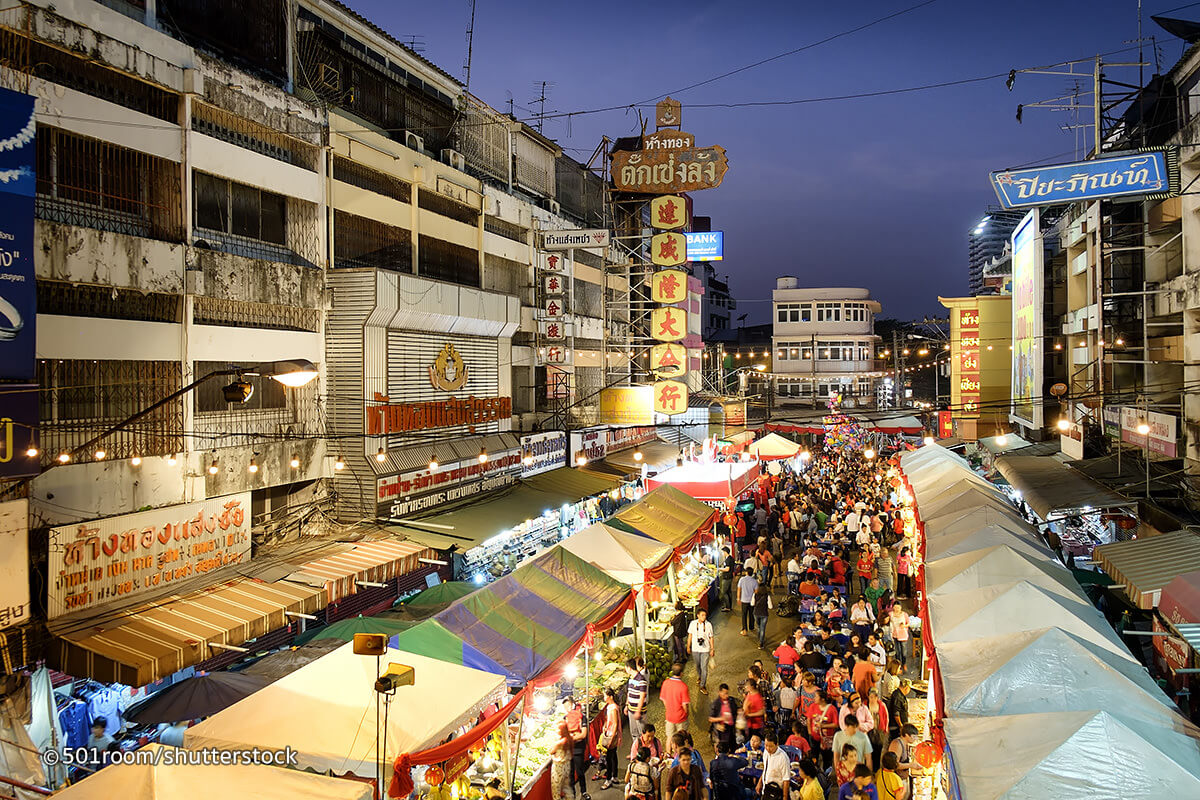 Decidedly more for locals than tourists, Warorot Market is the most popular "locals market" among tourists. This typical Thai market sells everything from foods and dry goods to clothing and homeware.
Located east of the old city, Warorot Market is a walkable destination from the center of Chiang Mai that opens super early in the morning and runs until around 6pm. After that, the indoor part of the market is closed but the surrounding stalls stay open.
You can find delicious food options inside and outside the market, and because it is catered more toward locals, you'll find options that are lesser known to most non-Thai people, such as khanom jeen nam ngiaw, a spicy noodle dish with tomatoes, meat, and blood cubes.
It is also one of the only places in Chiang Mai where you can find traditional khao lam for sale. If you think sticky mango rice is the best dessert out of Thailand, you probably haven't had khao lam. It's made with sticky rice, sugar, grated coconut, coconut milk, and usually red or black beans, stuffed and cooked inside a bamboo tube. It's absolutely heavenly and you just have to try it!
Maya Lifestyle Shopping Mall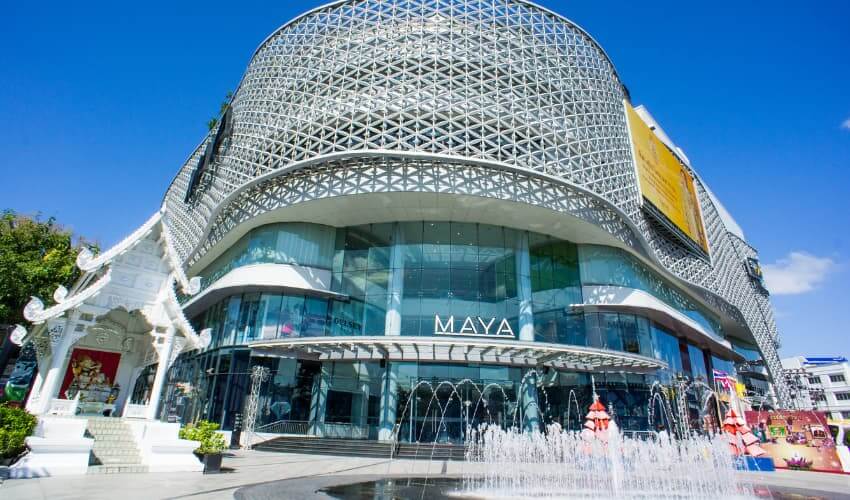 Looking for bigger brand shopping? The Maya Lifestyle Mall has over 4 floors, a co-working space, a great food court and even a movie theater! Find big brands and more all in one spot!