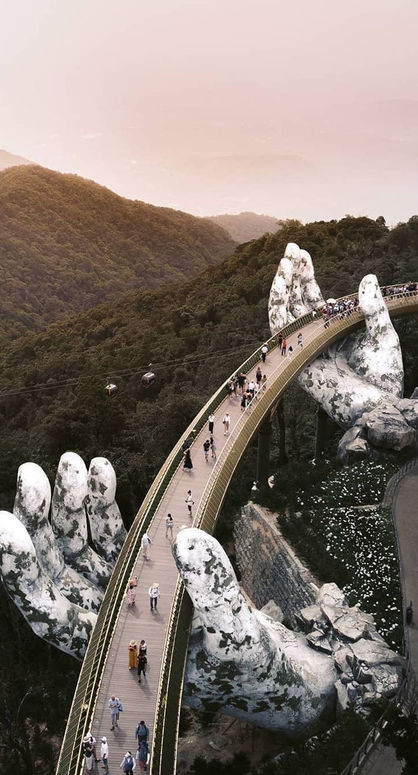 Da Nang
Insider's Guide - What to do and Where to go in Da Nang
Da Nang is the fourth largest city in Vietnam and marks the halfway point between the capital in the north, Hanoi and Ho Chi Minh City in the south. Most well-known for its stunning beaches, Da Nang attracts plenty of tourists.
However, there's far more than just beaches to offer here. Other highlights include historical landmarks, museums, markets and an amazing food and nightlife scene.
A popular spot for American soldiers seeking some rest and relaxation during the Vietnam-US war, this city combines the hustle and bustle of a busy city centre with a chilled out beachy vibe. Definitely not one to miss out!
Sightseeing
Dragon Bridge
Dragon Bridge in Da Nang is the longest bridge in Vietnam, measuring in at 666 meters! Located in the heart of the city center, the bridge constructed in the shape of a golden dragon (hence the name) is iconic.
At night you can see it lit up with a fantastic display of lights, fire and water. Built to commemorate the 38th anniversary of Da Nang's liberation, it took two whole years to build!
According to local beliefs, the dragon is a symbol of power, nobility and good fortune. We hope it brings you all of these!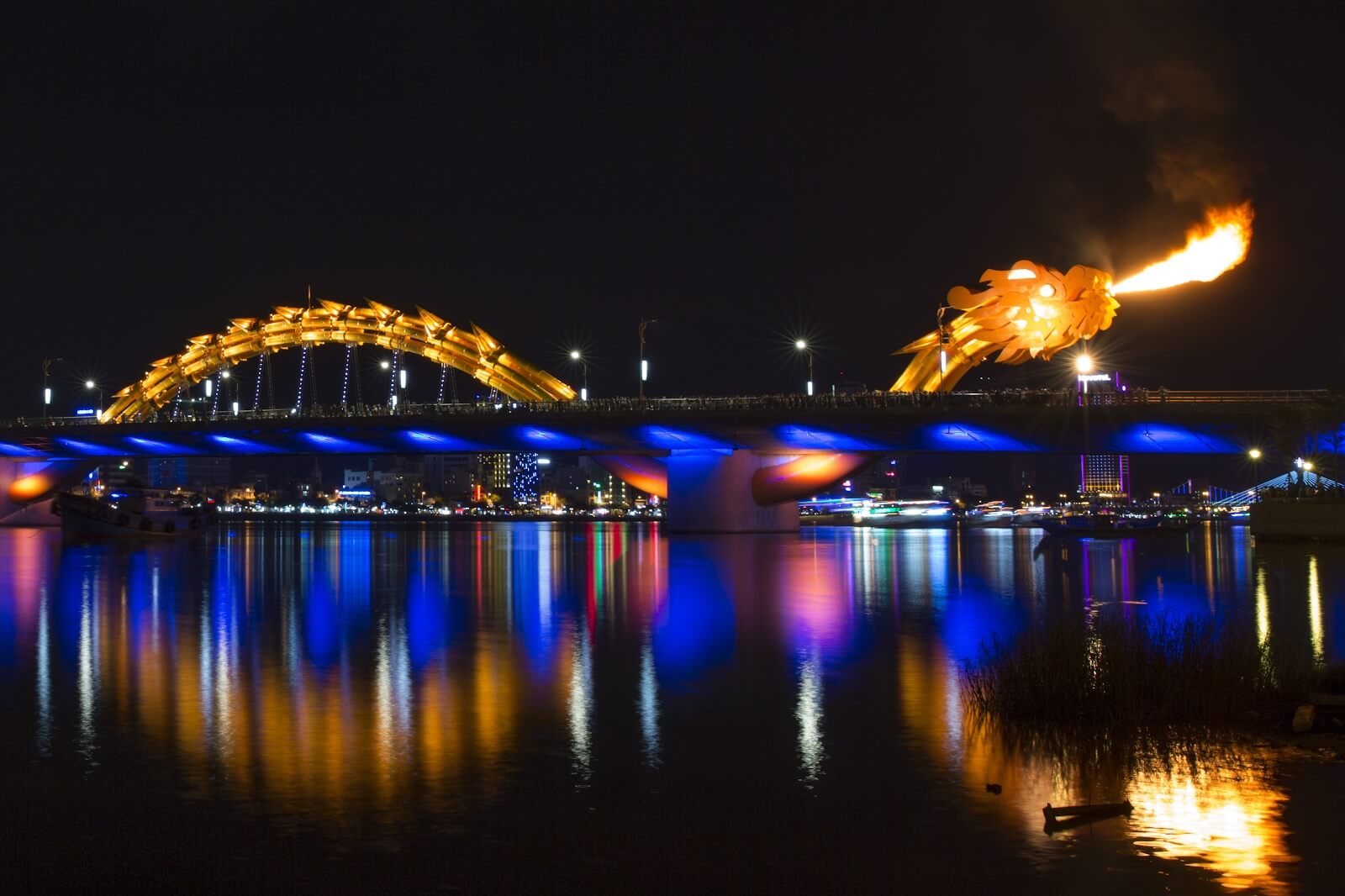 Phap Lam Pagoda
Phap Lam Pagoda (quick tip - pagoda = temple) is a two-story temple located in Da Nang city center. Built in 1934, it features beautiful gardens and hand-crafted Buddhist sculptures.
Locals come to pray or have their fortunes told whilst the resident monks go about their daily lives. The top floor is full of Buddhist artworks and scriptures, including a golden statue of the Buddha, whilst the ground floor holds a theater that can hold up to 1000 people.
Come here to experience some tranquil serenity in the middle of this bustling city! You can also enjoy the vegetarian cuisine in one of the many food stalls surrounding the temple that cater to the resident monks and worshipers.
Da Nang Cathedral
With its baby pink exterior, Da Nang Cathedral looks like a fairy princess castle, making it one of the most unique Catholic churches in Vietnam.
Built by a french priest in 1923, it is known as a Gon Cha church (rooster church) due to its enormous height (70 meters!) and bell tower topped with a rooster weathercock. As the only Catholic church in Da Nang it serves a large community of over 4000 people and is still used today.
Entrance is free but bear in mind seats are limited if you want to attend one of the many daily services here.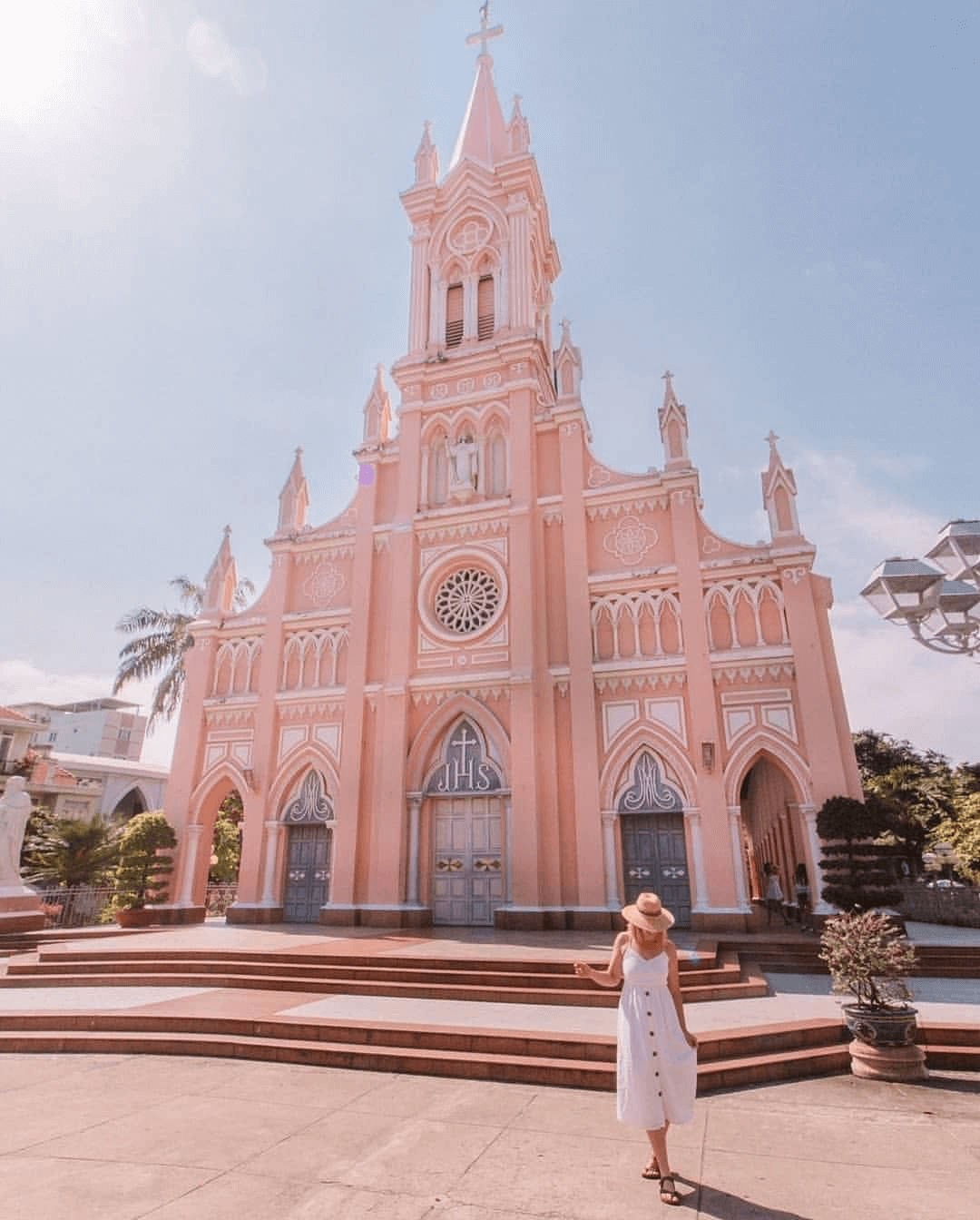 Nature
My Khe Beach
My Khe Beach is the most well-known beach in Da Nang due to many American troops visiting it during the Vietnam War. With a 20 mile stretch of white sand, it's definitely the most postcard-esque beach that Da Nang has to offer.
If you're feeling energetic you can come here for fishing, jet-skiing, surfing and other watersports. Or if you just want to relax, come for a spot of sunbathing.
While you're here why not try one of the many surrounding fresh seafood restaurants - maybe you can even catch your own dinner!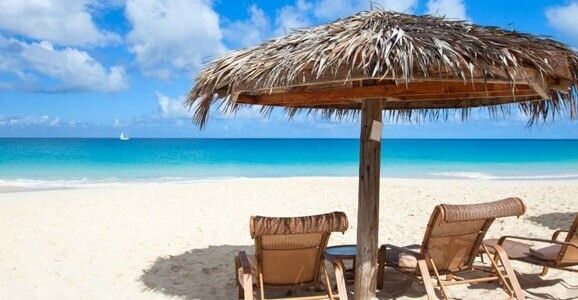 Non Nuoc Beach
You can expect to find palm trees and crystal clear waters at the beautiful Non Nuoc Beach, only a 20 minute drive from the city center. With many sports and leisure activities on offer, you can easily spend the whole day here.
If you're looking to surf the gentle waves, April - September is the best time to visit as the waves are optimum and the water is pleasantly warm. Never tried surfing before? No problem, there are plenty of surf schools to choose from - so it's perfect for beginners! It also offers amazing views of the surrounding mountains and limestone caves.
Definitely one of our favorite beaches in Da Nang!

Hai Van Pass
Famously featured on an episode of Top Gear as one of the best roads in the world to drive on - the Hai Van Pass or 'Sea Clouds Pass' is a one-of-a-kind experience! Offering spectacular views of the surrounding mountain range and South China sea, this is not one to miss out.
You'll find yourself 500 meters above sea level on the highest pass in Vietnam. The road itself is 25km long, featuring numerous turns and bends. The drive from Da Nang to the top Hai Van Pass lookout point will take around 3 hours so be sure to take breaks in the many cafes and restaurants dotted along the way.
Hire a motorcycle and drive yourself if you're feeling adventurous, otherwise you can choose from the many motorcycle tours available.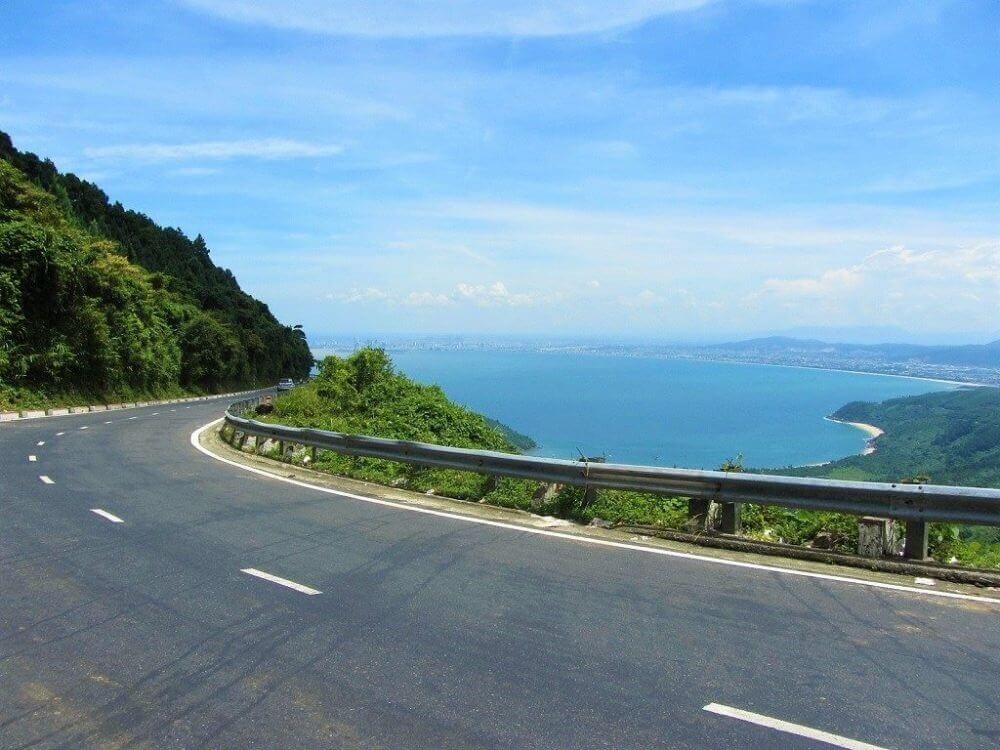 Son Tra Mountain
Son Tra Mountain or Monkey Mountain is a spectacular national park in Da Nang that stands 693 meters above sea level. About 35 minutes from the city center, it's a popular place for tourists to go and escape the heat of the city for a day.
Used as an observation base in the American-Vietnam war, it makes for a really interesting lookout point. Take a hike into the jungle to spot some rare species of animal or go to see the huge statue of the Goddess of Mercy that is set on the mountain.
You can even head to one of the surrounding beaches at the bottom of the mountain for an afternoon nap after all that activity!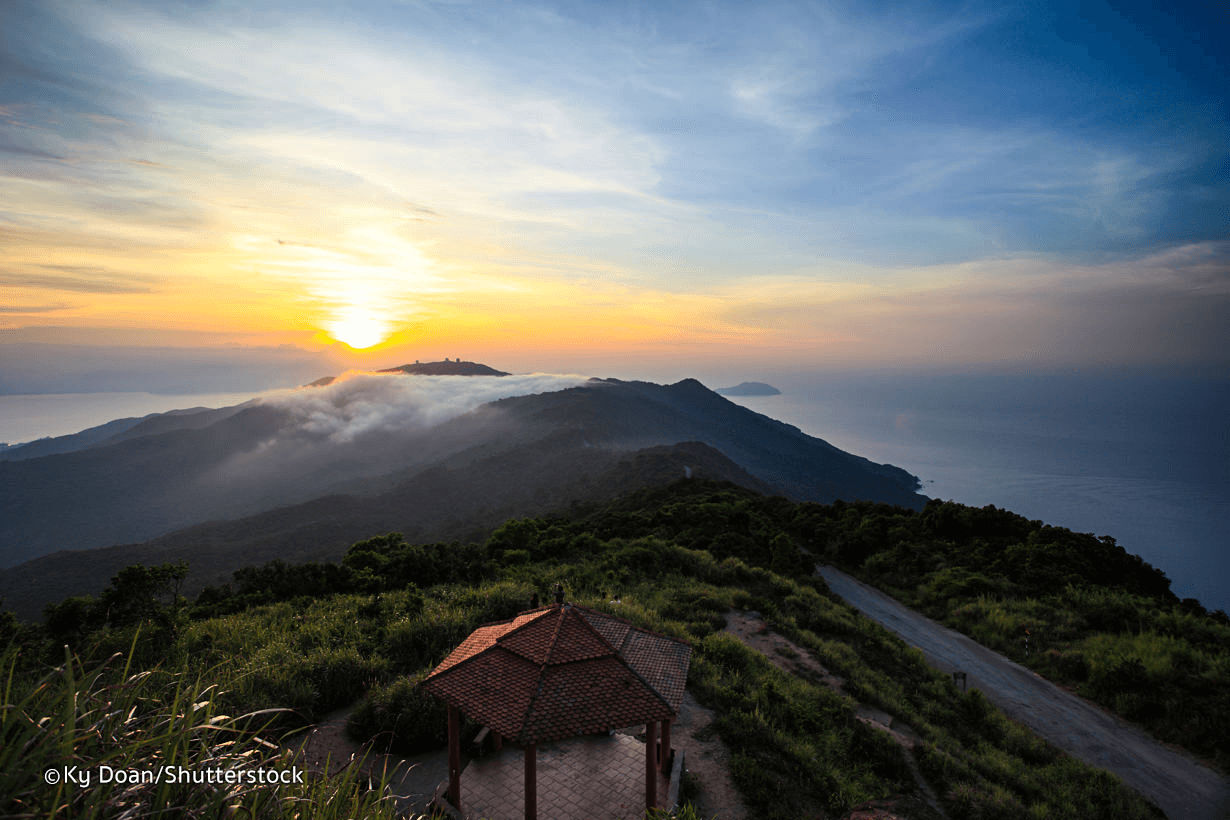 Food
Pool House
Pool House at Hyatt Regency Da Nang Resort and Spa is a daytime dining venue that serves authentic Vietnamese cuisine. Overlooking the resort's main pool and the stunning Nun Nuoc Beach, it's a great place to spend a pamper day.
Non-hotel guests are very welcome to enjoy the relaxing atmosphere and excellent service. The kitchen closes at 6pm every day except Friday, when you can enjoy the all-you-can eat seafood buffet for a fixed price (including free-flow soft drinks!) as well as many happy hour promotions.
The bar is also open every night and the resident live band will play all of your requests until late!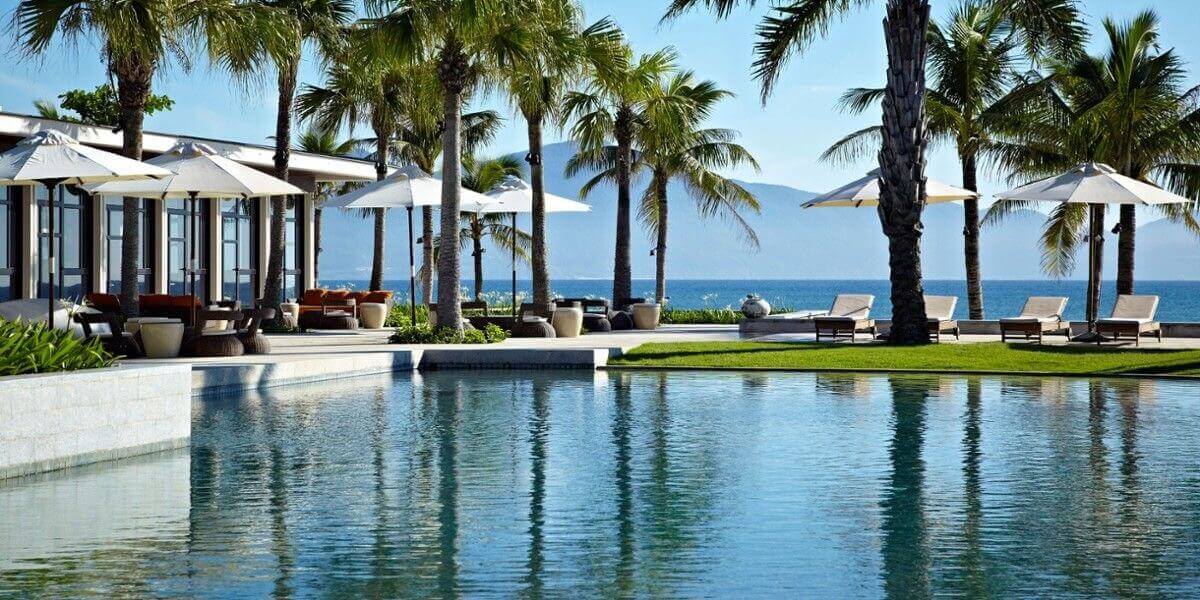 La Maison 1888
If you fancy pushing the boat out one night, why not try La Maison 1888? This exquisite restaurant at the luxurious Intercontinental Danang Sun Peninsula Resort offers a french fine-dining experience that is out of this world.
The first restaurant in Vietnam to host a Michelin starred chef, this is a truly unique experience. Enjoy your 5 courses in chic interior with exceptional views of the beautiful Bai Bac Beach. Now this is living!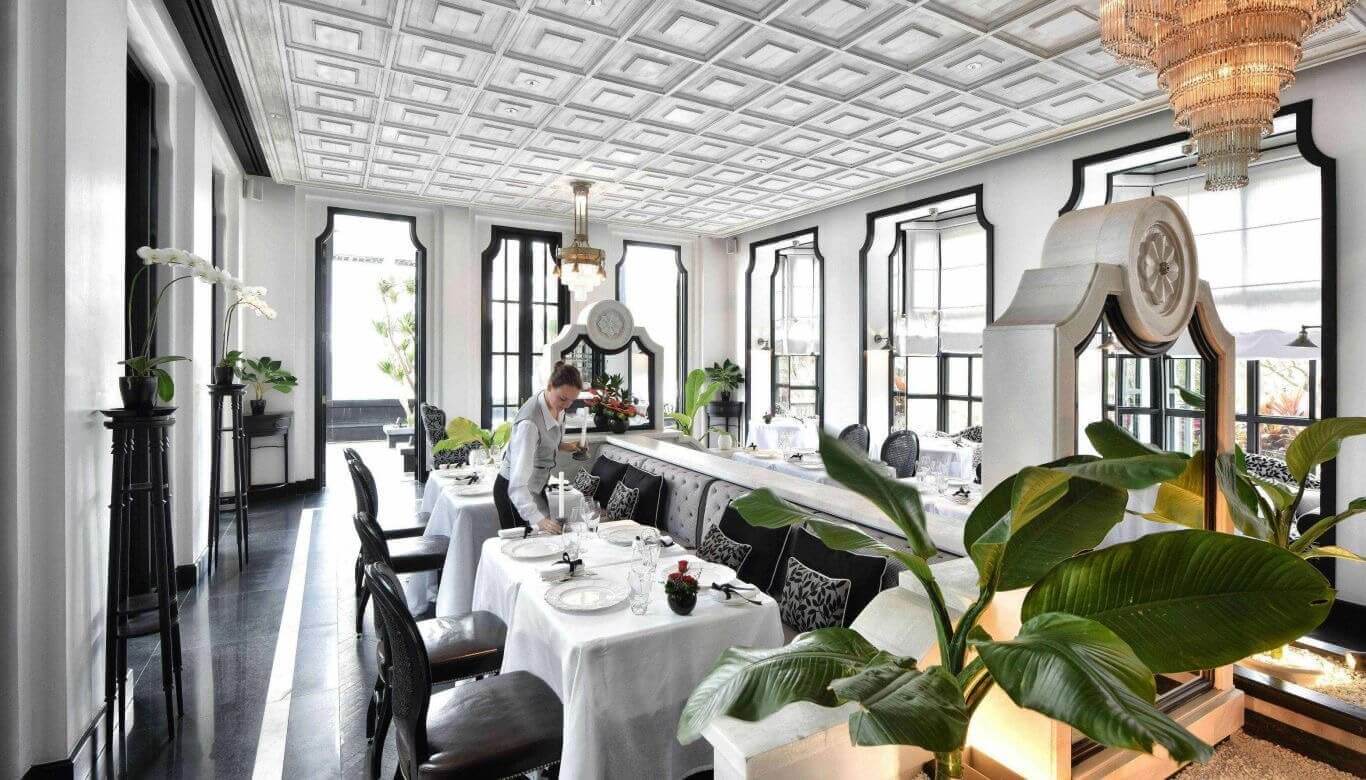 Waterfront Da Nang Restaurant and Bar
Waterfront Restaurant and Bar overlooks Han River in Da Nang city center. If it's a sophisticated dining experience you're after head to the upper level or if you fancy something a bit more casual pop down to the sports bar on the floor below.
With a good mix of international cuisine there'll definitely be something that tickles your fancy! There is also an extensive drinks menu featuring daily specials.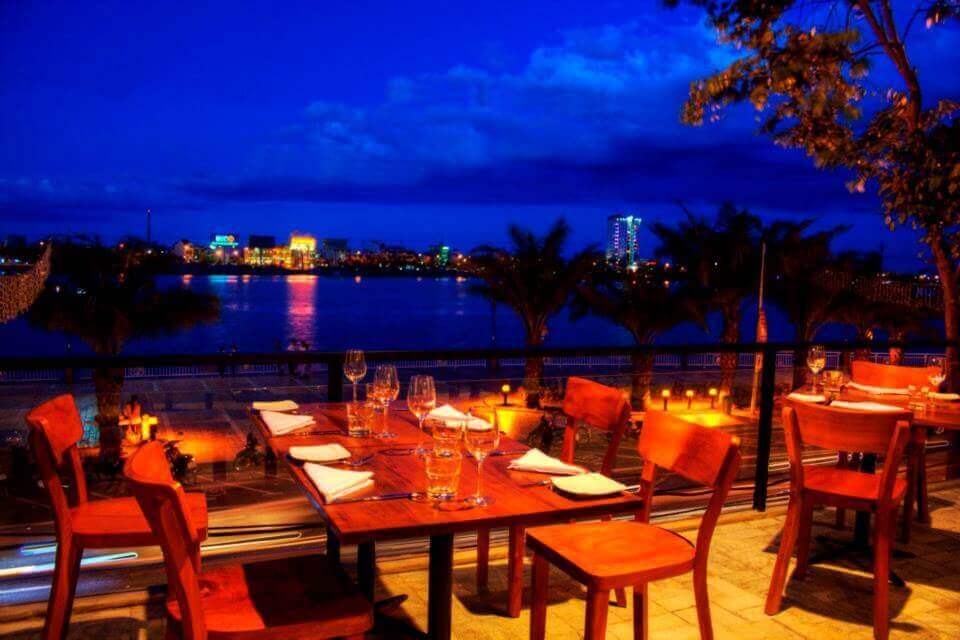 Rooftop Bars
Sky36 Club
Sky36 Club is the highest rooftop bar in Da Nang - as the name suggests, it's a whopping 36 floors up. Attracting a mix of locals and tourists alike, expect to party the night away in style.
Set on the upper levels of the Novotel Danang Premier Han River, it features three floors with state-of-the-art audio and visual systems.
The rooftop terrace has one of the best views in Da Nang. You can spot all of the well-known attractions as well as the Monkey Mountain Range in the distance.
The music played is mostly EDM with an array of live performances - expect dancers, fireworks and even water drums!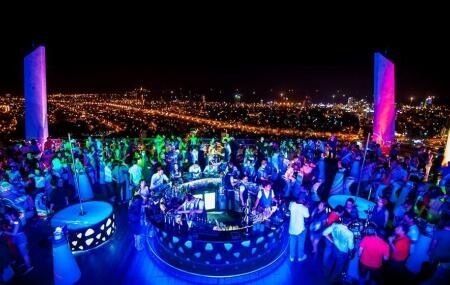 Brilliant Top Bar
Set on the roof of Brilliant Hotel, Brilliant Top Bar features expansive views of the Han River, My Khe Beach and Da Nang City. This exclusive bar accommodates only 100 guests, so it's perfect if you fancy something a bit more chilled.
The interior is modern and impressive with a floating wooden deck and glass panels making up the outdoor seating area. Serving a great selection of food and drinks, it's a great place to spend an evening.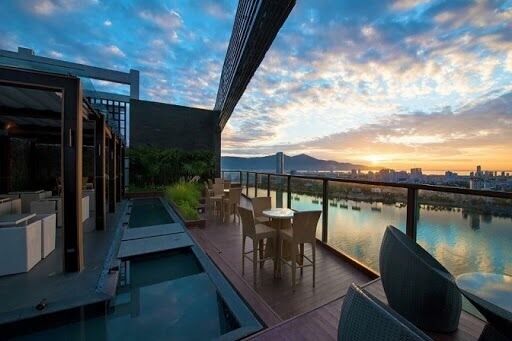 Sevva Sky Lounge
Situated on the rooftop of the New Orient Hotel, Sevva Sky Lounge is well-known for it's stylish cocktails and delicious snacks.
Also featuring a 360 view of Da Nang city center, chilled out beats and an impressive lighting and sound system it's a great place for a night on the town! Bring your dancing shoes as this one goes all night!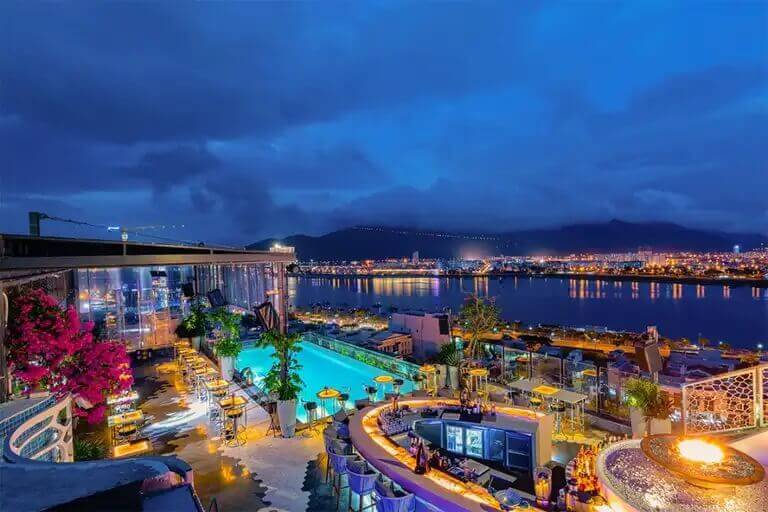 Shopping
Han Market
Han Market is a significant landmark in Da Nang. The local market is set within a two-story building at the grand intersection in the middle of the city center.
From local produce and handicrafts to fashion and accessories, you can find pretty much anything you want here! Much like a smaller version of the famous Ben Thanh central market in Ho Chi Minh, it's a fascinating place to visit even if you aren't looking to buy.
Why not try some of the local cuisine in the huge dining area on the ground floor once you're all shopped out?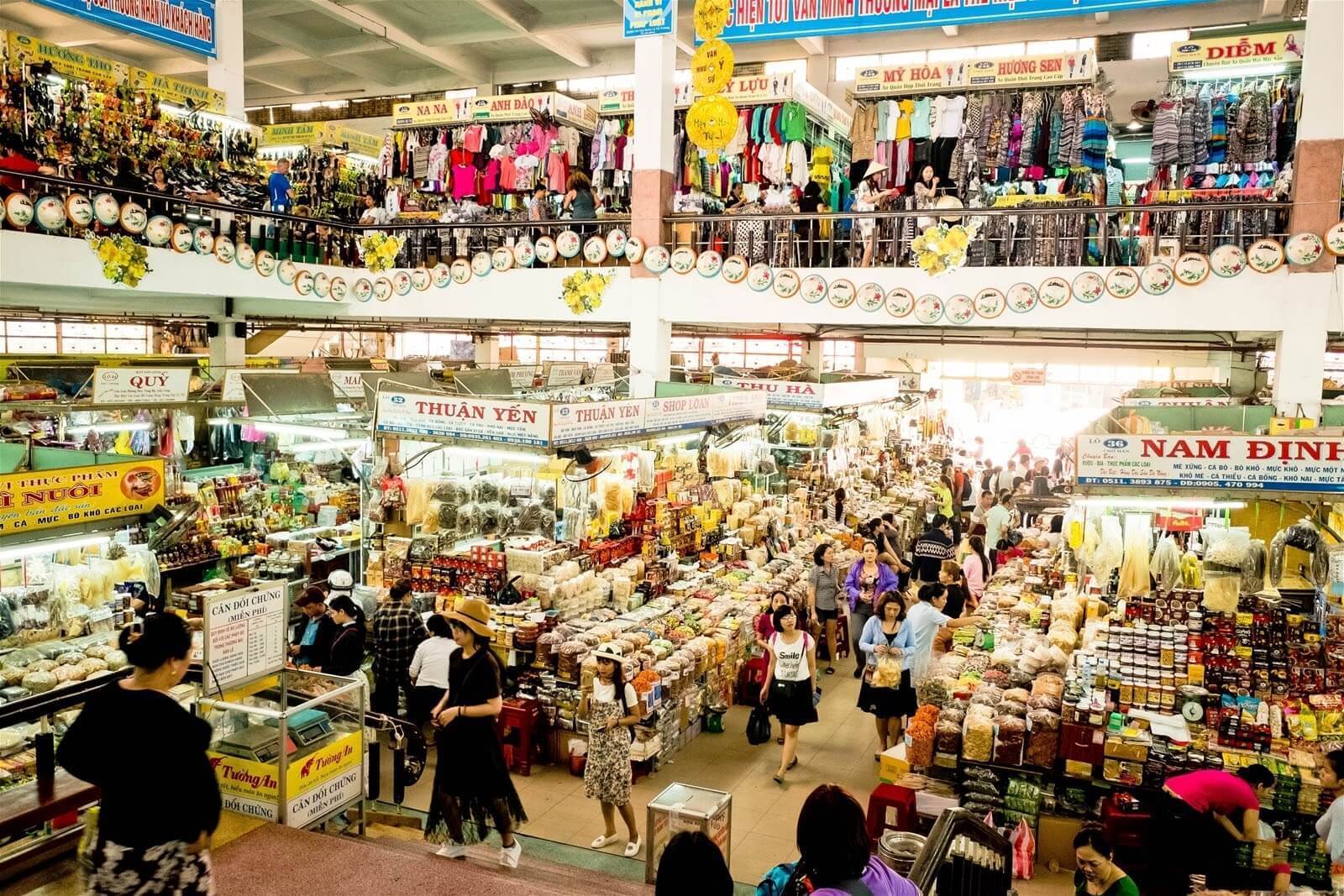 Con Market
With over 200 stalls this is easily the biggest market Da Nang has to offer. Here you can find fresh food, flowers and so much more at cheap-as-chips wholesale prices.
If it's a bargain you're hunting for, this is the place for you! Stock up on souvenirs for all your friends and family and don't be afraid of a friendly barter.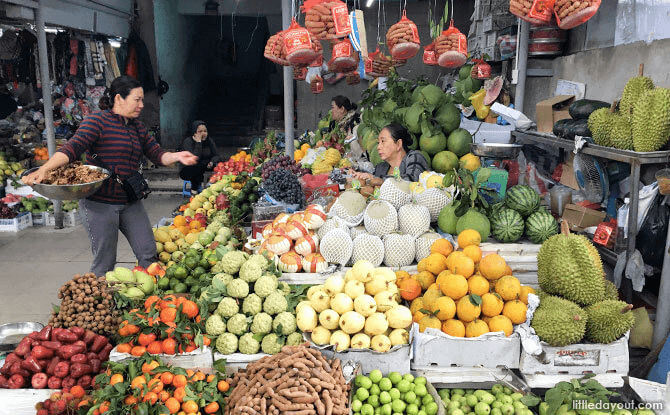 Non Nuoc Fine Arts Village
Selling unique marble art pieces made by local craftsmen, this is a unique shopping experience! Set at the foot of Da Nang's Marble Mountains, the village dates back to the 18th century.
The ancient artwork techniques used are recognized for their cultural significance. As well as artworks and sculptures, the marble is used to create many household items such as grain grinders, tombstones and even jewelry.
Just a 20 minute ride from the city center, it's definitely worth a visit!