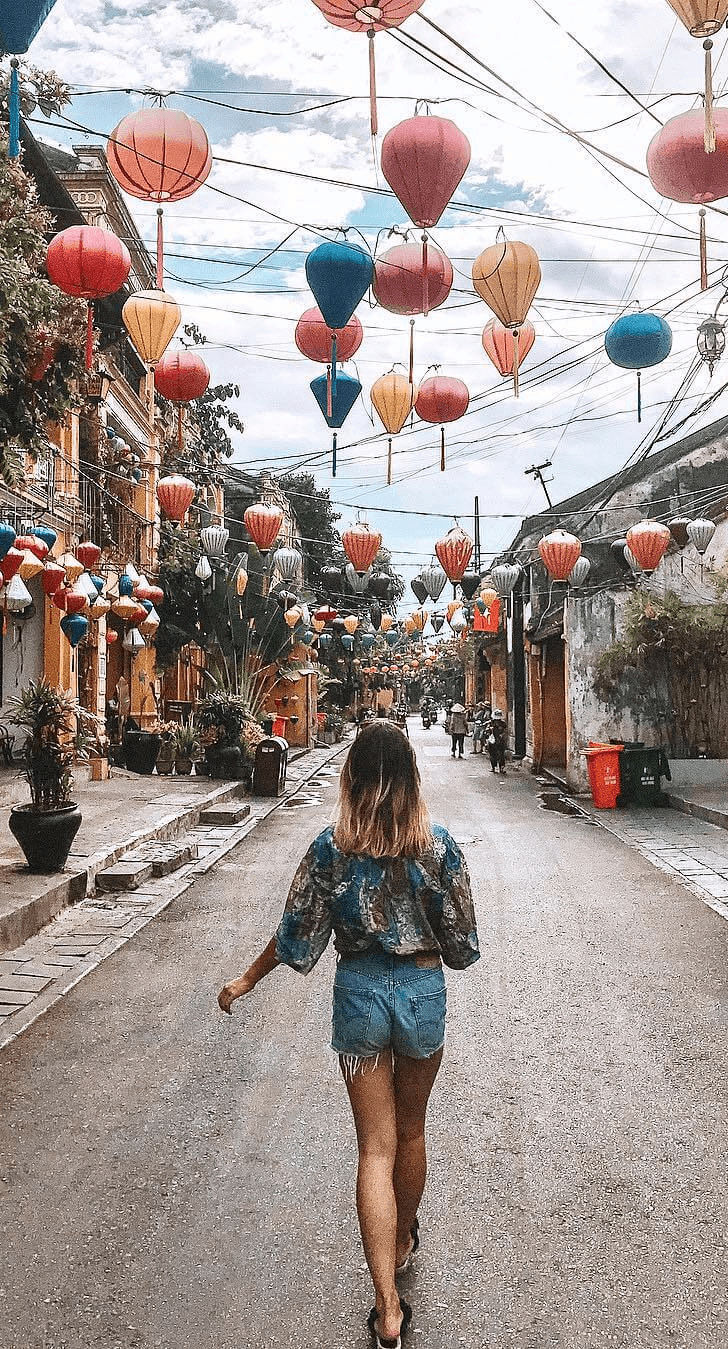 Hanoi
Insider's Guide - What to do and Where to go in Hanoi
The capital of Vietnam, Hanoi is one of the most ancient in the world. Located on the banks of the Red River, it is known for it's well-preserved historical architecture and rich culture with French and Chinese influences.
An estimated population of 7.7 million makes it the second largest city in Vietnam (closely behind Ho Chi Minh City).
A great place to explore on foot, here you can find a great food scene, vibrant nightlife, beautiful parks and so much more. Plus with tranquil countryside only a short drive away this destination definitely has something for everyone.
Sightseeing
Imperial Citadel of Thang Long
This World Heritage Sight is an intriguing relic of Vietnam's history. You may recognize the central flag tower as it is often used as a symbol of Hanoi, so be sure to get a snap of this one!
Built in the 11th century, it was the political centre of ancient Hanoi. Archaeologists have even found many amazing relics here dating back thousands of years - head to the display room to see for yourself!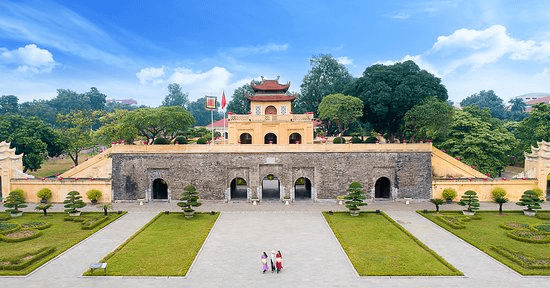 Ho Chi Minh Mausoleum
Don't be confused by the name - we're still in Hanoi - this is where the country's greatest leader Ho Chi Minh or 'Uncle Ho' is now laid to rest.
As one of the most visited attractions in Hanoi it can be very busy, but the queues are worth the wait. Visitors are asked to 'dress with respect' (no short sleeves or short shorts!) and there is a strict no photo policy - so this is one for the mental memory bank!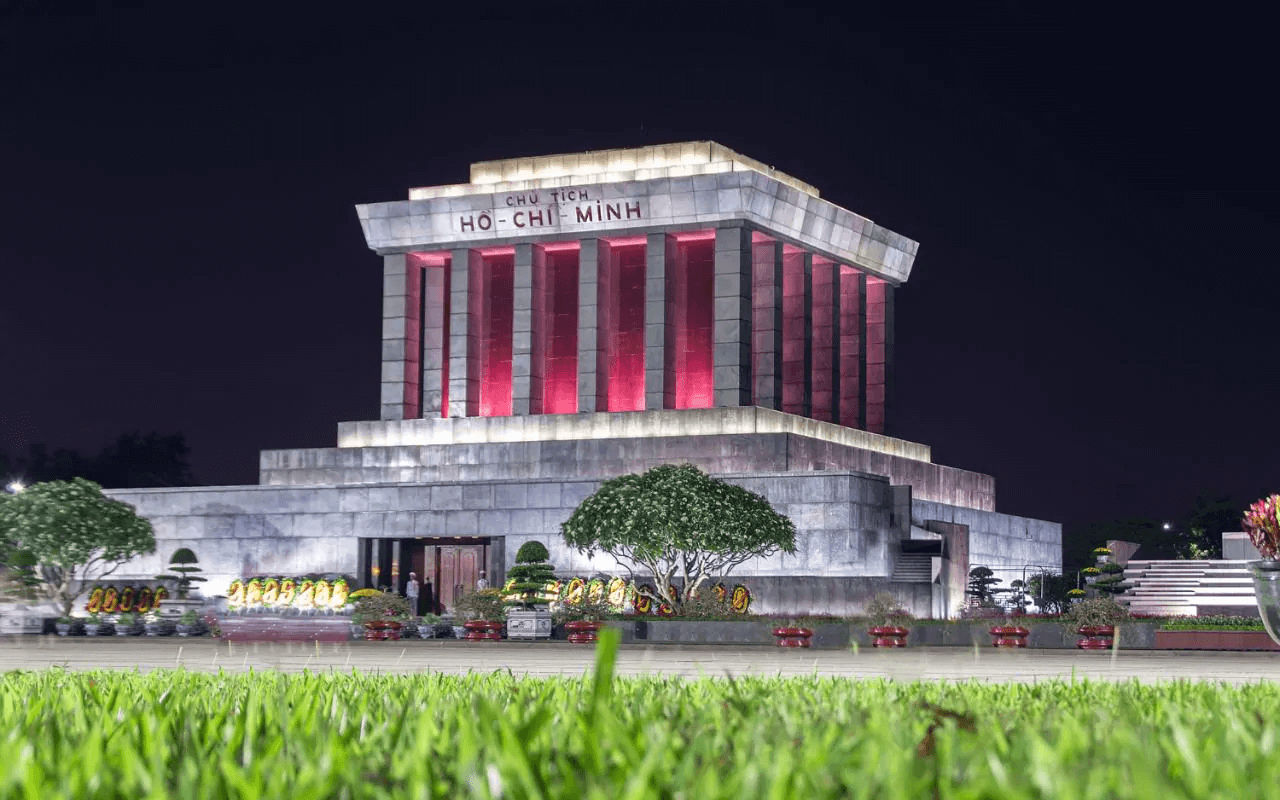 Hanoi Opera House
Set in the heart of the French Quarter, this building is one of the most elegant in Hanoi! Over 100 years old, it was modeled after the Paris Opera House so think grand architecture with an element of gothic charm.
The theatre is still in use so you can even experience going to the opera for yourself, or if that's not your thing there are also ballet, classical music and symphony performances to choose from. Just be sure to book your tickets well in advance!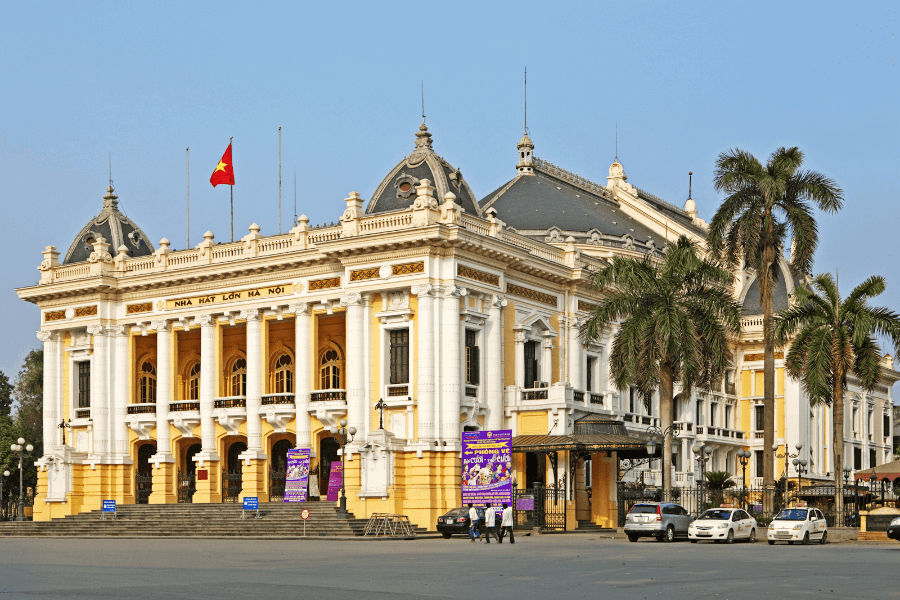 Nature & Views
Hoan Kiem Lake
Hoan Kiem Lake (or Turtle Lake) is one of Hanoi's key features and is a popular hangout spot for tourists and locals alike. Ngoc Son Temple sits on an island in the middle of the lake, making it the perfect backdrop for some holiday snaps.
Sunrise and sunset are particularly impressive here. Teaming with life, you can expect to find people of all ages jogging, eating and even practicing Tai Chi around the lake, giving the place a real sense of community.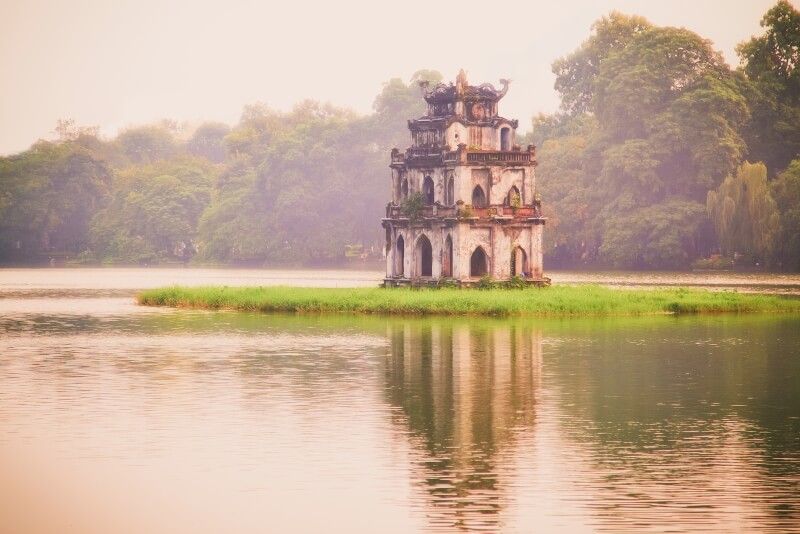 Ba Vi National Park
Just two hours (around 48km) outside of Hanoi, you can find Ba Vi National Park if you fancy getting away from the hustle and bustle of the city for a day. This stunning nature reserve is home to a huge three peaked mountain that is often draped in clouds.
This mystical rainforest backdrop is the perfect place to get back to nature. Take a short trek to any one of the peaks and you'll be rewarded with beautiful views of the tropical scenery and fast-flowing Da River.
There is even a spa offering natural remedies at the foot of the mountain, so you can reward yourself when you're all tired out!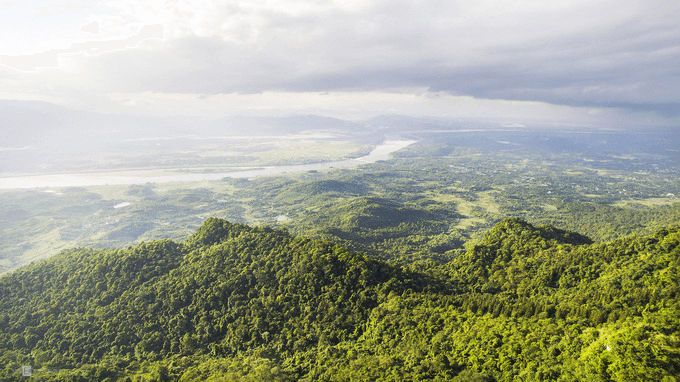 Food
Hanoi Old Quarter
Hanoi is all about street food and you can definitely find the best in Hanoi's Old Quarter. Featuring a good mix of traditional and more modern cuisine, you won't be disappointed!
Plus most dishes are extremely affordable - all the more reason to try everything! The endless narrow streets have so much to offer so take your time and get adventurous with your choices!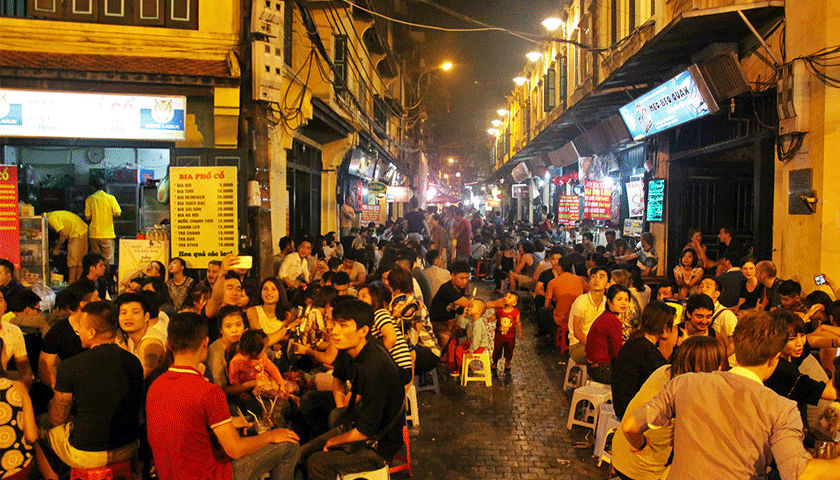 Bun Cha Huong Lien
A Hanoian original, you can't leave the city without trying bun cha. A delicious combination of grilled pork, broth, rice noodles and heaps of fresh herbs, you won't want to miss it.
For the authentic experience head to Bun Cha Huong Lien where Anthony Bourdain and Barrack Obama famously shared the well-known dish!
That's a story to share with your friends back home.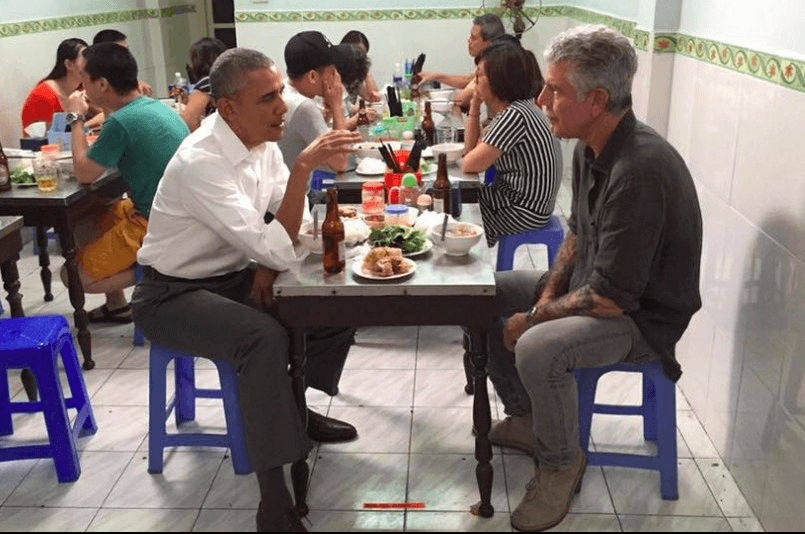 Hokkaido Snowie
Hanoi is also famous for it's delicious sweet treats. When you've had your fill of noodles head to Hokkaido Snowie for a mountain of ice cream in any flavor you can imagine!
We recommend the strawberry and mango ice cream topped with more cream (obviously) - you are on holiday after all!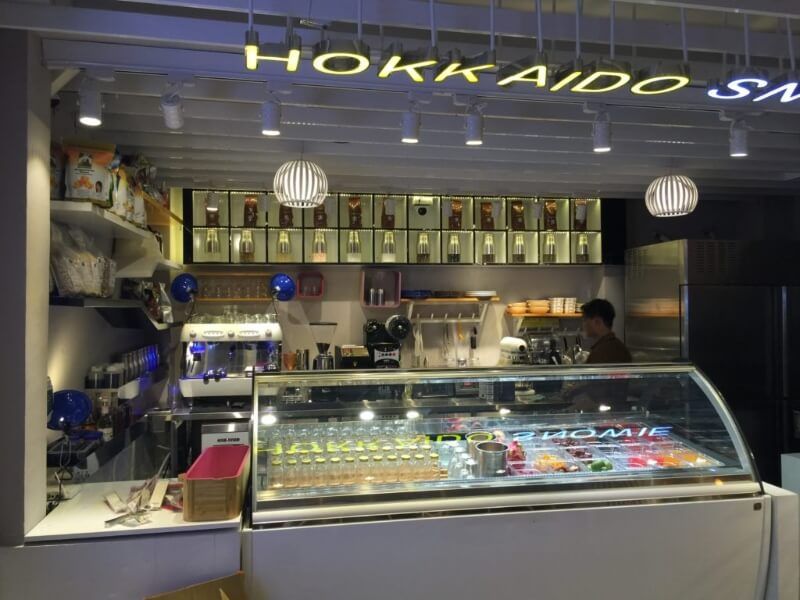 Rooftop Bars
Diamond Sky Bar
You won't be stuck for choices when it comes to rooftop bars in Hanoi, but Diamond Sky Bar is definitely in our top three. Covered in cleverly grown greenery, this bar is 13 floors up and spread out over three terraces.
Expect amazing 360 views of Hanoi and you can even spot Ba Vi Mountain Range on a clear day! Oh and did we mention there's a daily 2-4-1 happy hour and live music every night?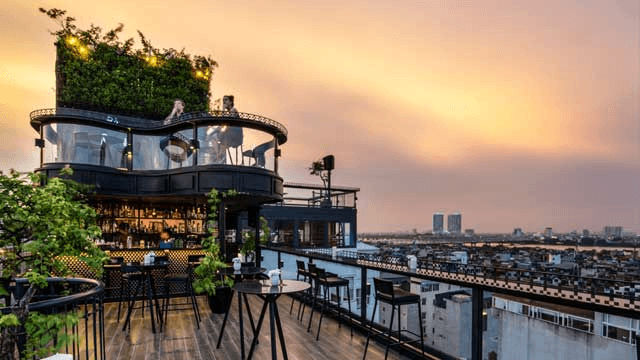 Trill Rooftop Cafe
Trill Rooftop Cafe is easily one of the city's most impressive rooftop bars. It has a huge seating area covered in fairy lights surrounding a beautiful glass swimming pool so you can enjoy your cocktails in style - and even go for a dip if you fancy it!
Located on the outskirts of Hanoi, this bar is about 25 minutes from Hanoi's Old Town, but we can safely say it will be worth the trip!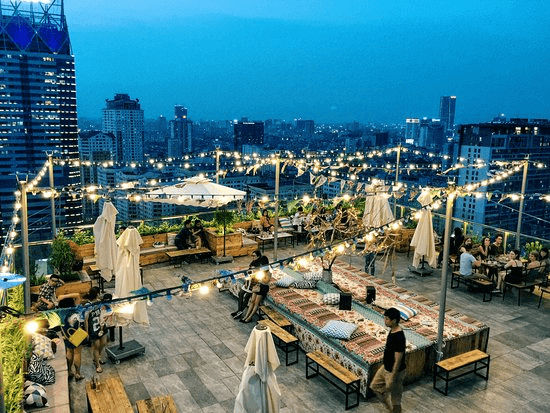 Top of Hanoi
Hanoi's highest rooftop bar, Top of Hanoi is located on the 65th floor of the Lotte Hotel. This sophisticated bar offers incredible views of Hanoi.
The bar itself is luxurious and modern with a regular DJ playing chilled-out beats all night. And while you're there why not try one (or two) of the exceptional signature cocktails on offer?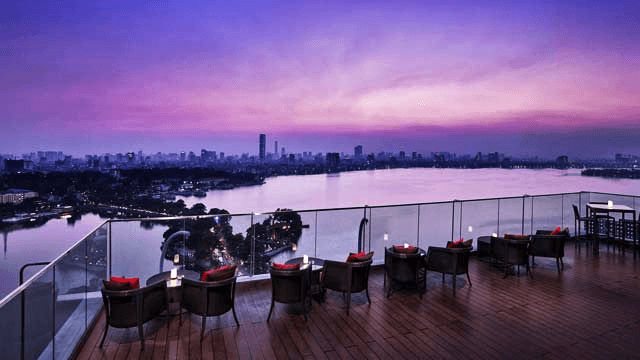 Shopping
Dong Xuan Market
Hanoi's largest indoor market is housed in a four-story Soviet-style building in the Hoan Kiem District. This huge complex offers everything you can think of - from fashion to souvenirs and beyond.
Even if shopping isn't your thing, it's worth going to experience all the sights and smells of this bustling market. Or pass the time in the huge dining area on the ground floor!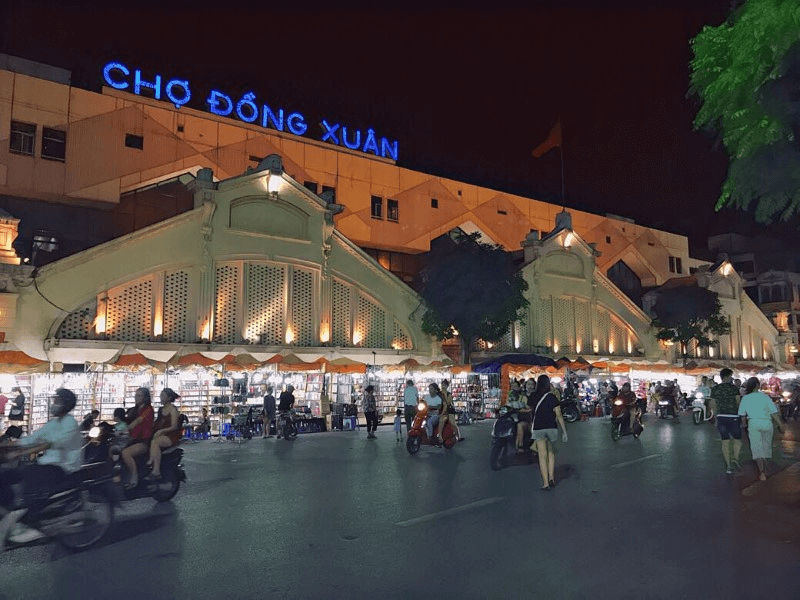 Hanoi Weekend Night Markets
Held for three days every week (Friday, Saturday and Sunday), definitely don't miss this gathering of stalls and food vendors! Running from Hang Dao Street through to the edge of Dong Xuan Market, there's plenty to choose from.
From the traditional to the exotic, the market is host to all kinds of dishes and cuisines so there is definitely something for everyone!
With its bright decorations and fairy lights this is also a great place to capture the chaotic beauty of Hanoi at night.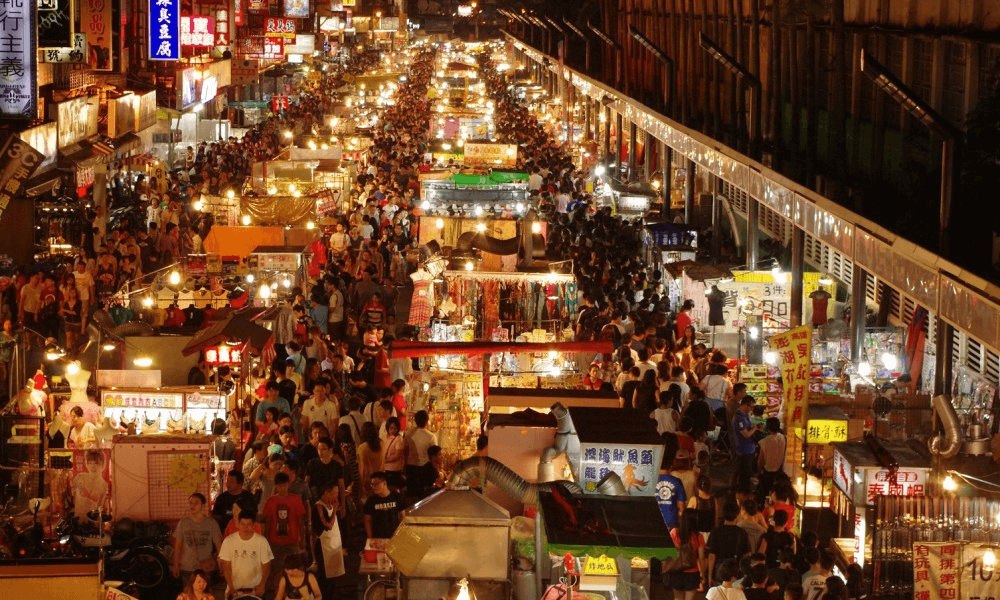 Hang Gai Street
Hang Gai Street, also known as Silk Street, is your one stop shop for famous Vietnamese silks and fabrics. The perfect place for a special souvenir or you can even order yourself a piece of tailor-made clothing for next to nothing! We hope you left some room in your baggage for this!