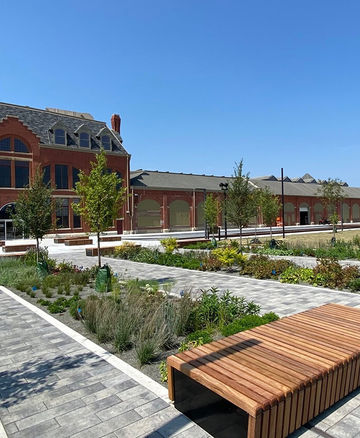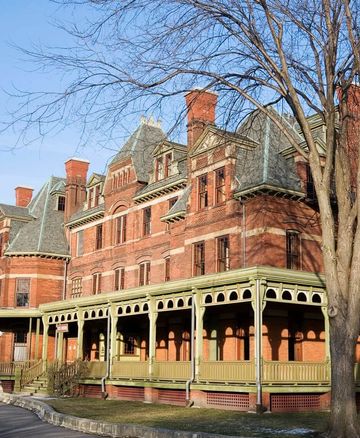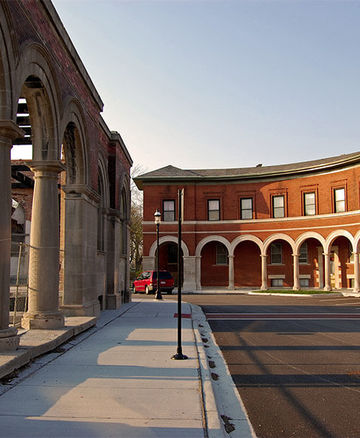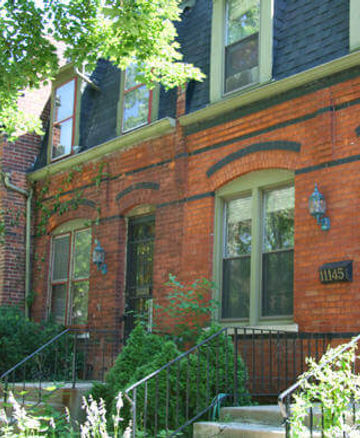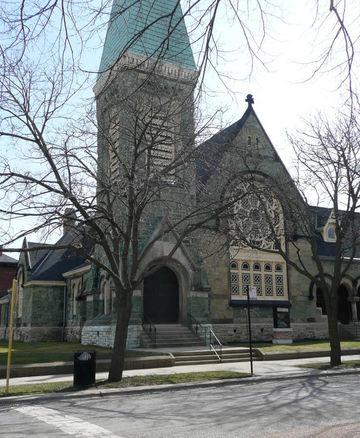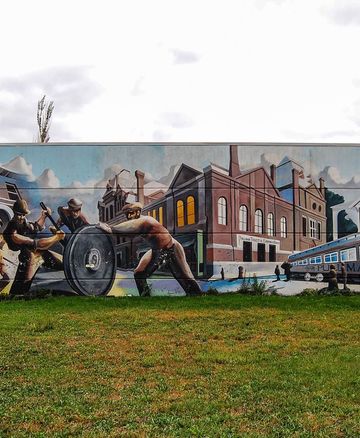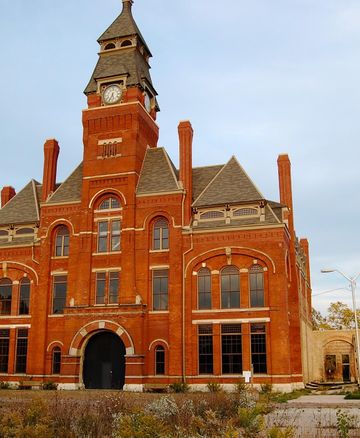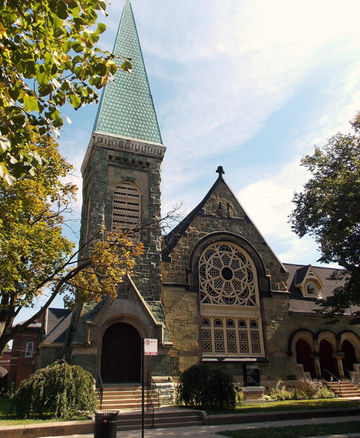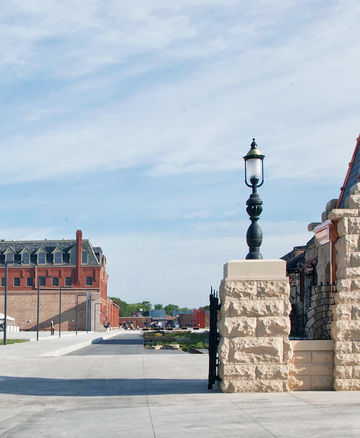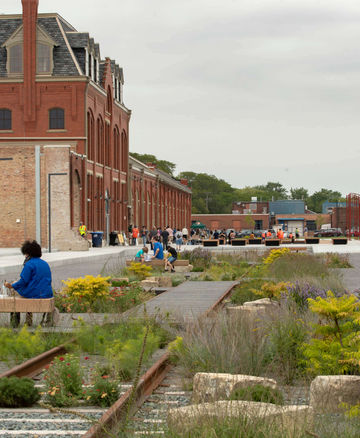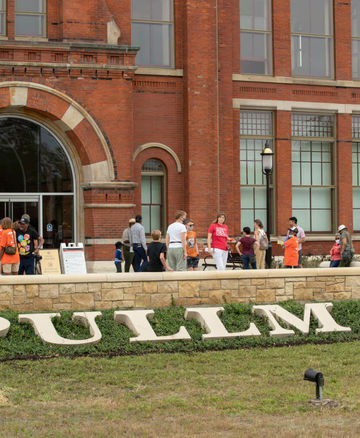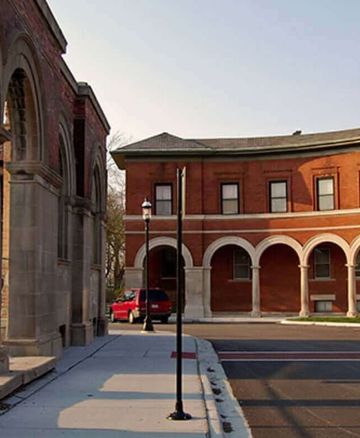 Chicago Historic Pullman Company Town Private Walking Tour
4 hours
All-Inclusive
Private Tour
Tour Details
Take a trip by train out of Chicago to America's first company owned town 'Pullman' and now a National Monument. Built in 1880 by George Pullman - the founder of The Pullman Palace Car Company-, the town was designed to house his workers and the factories that would build his world-famous train carriages.
This walking tour will take you through the heart of the Pullman historic district and is perfect for people who are interested in getting to know more about the rich history of the former Pullman empire. Our amazing local guides will tell you all about the original buildings (one of the largest collections of 19th-century row houses in Chicago), the sad history of the employees and the former outskirts of "Bumtown" where workers secretly planned one of the biggest strikes in history. You will also be able to see the inside of the original Factory Administration building and visit many other attractions such as:
The Hotel Florence
Greenstone Church
Arcade Park and The Arcade
The Stables
The Pullman Historic Foundation Visitor Center
The Market Hall
This tour is designed to give visitors a sense of what it was like back in the 19th century when George Pullman developed his so-called "The World's Most Perfect Town". The town provided housing, stores, a library, churches, a post office, elm-lined streets, a landscaped park, a lake with a waterfall and an 800-seat theater that presented musical and theatrical productions for its employees. And although this may sound like an idyllic model town - which it was for a while - history proved there was also another side to it.
Everything George Pullman provided for his employees/ tenants had a price, and all charges were docked directly from their paychecks. There was very little money left for workers to buy food for their families. After the stock market crashed, he did not cut their rents or other charges, which led to one of the biggest strikes America had ever seen. Violent clashes between strikers and federal troops occurred, resulting in many deaths but also leading to the establishment of Labor Day as a federal holiday in honor of U.S. workers.
Today, Pullman is home to a vibrant community that's rich with history and renowned for its architecture, like stunning row houses and restored company buildings. For history buffs, architectural aficionados, or people who like going off the beaten path, Chicago's Pullman neighborhood is well worth the trip!
Experience the real culture of this interesting area, while taking in its most famous spots. Your guide will even act as your personal photographer for the day and help you to get some great snaps!
For an unforgettable experience of Chicago, book your tour with us today. We can't wait to show you around one of our favorite places!
Top Highlights
Visit all of the best landmarks and get amazing photos at each one. Don't worry, our guides are great at getting those angles!
Have your own private tour guide for the day who will be keen to share their local knowledge with you.
This trip is all-inclusive so no need to worry about spending additional money on lunch, entrance fees etc. - we've got you covered!
Tour Schedule
9:00 AM

Meet your guide at Cultural Center

9:10 AM

Take the train to Pullman estate

9:45 AM

Visit the Administration Building, tour the factory grounds and visit the Gift store

10:15 AM

Visit Hotel Florence

10:45 AM

Walk around Arcade Park and The Arcade

11:00 AM

Visit the Stables and The Pullman Historic Foundation Visitor Center

11:30 AM

Visit Greenstone Church

12:00 PM

Walk around Market Hall

12:15 PM

Lunch time!

1:00 PM

Train ride back to the city
Includes
Train tickets
English speaking tour guide
All entrance fees
Lunch
Bottled water
What to Bring
Suntan lotion or umbrella (depending on the weather)
Comfortable shoes
Notes
Times and attractions usually can be customized to fit your request (just let us know)
Times above are subject to change due to local conditions
Entry to buildings not guaranteed and dependent on date on tour/owner restrictions
TripAdvisor Reviews
Why Book with Us?
Money back guarantee
48 hour "no hassle" cancellation policy
24/7 customer support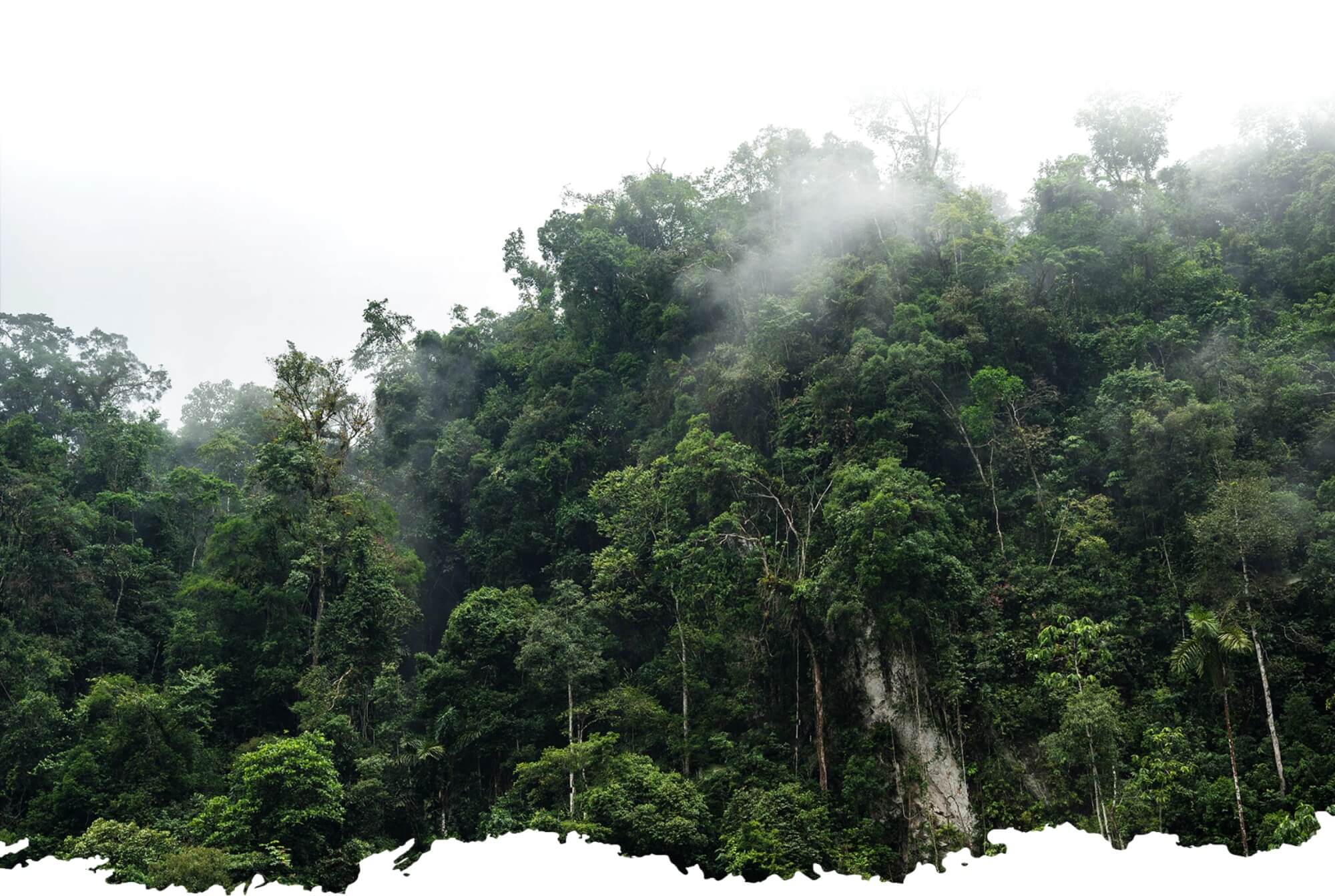 See what our customers are saying on TripAdvisor
5 total reviews