5 Most Instagrammable Spots in Ho Chi Minh City
5 Most Instagrammable Spots in Ho Chi Minh City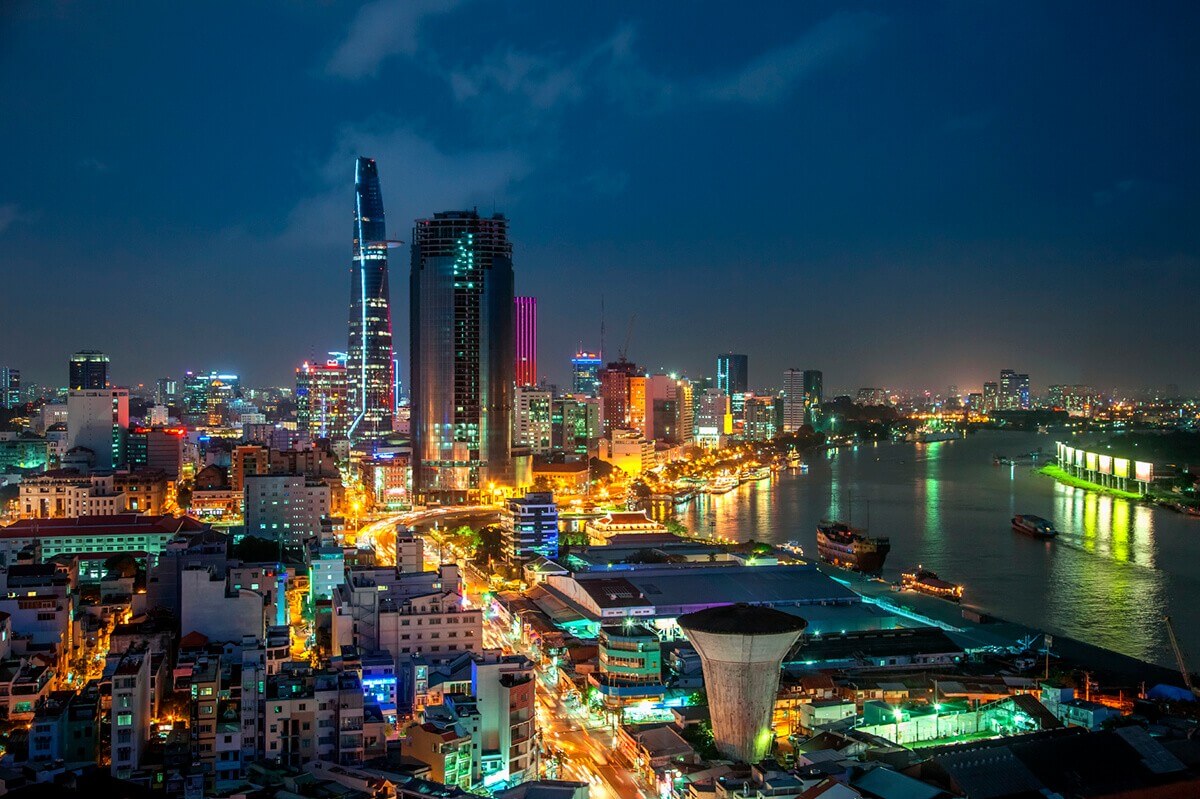 Ho Chi Minh City, also known as Saigon, is a vibrant and bustling city - it's no wonder it makes for some great Instagram shots! This city is full of color, and you'll want to take photos of almost everything.
Whether you're an instaholic or an irregular poster, Ho Chi Minh deserves a place on your insta feed! Although you'll find tons of photogenic sights around the city, the following are the most instagrammable spots, in my opinion!
Our Best Selling Tour
All-Inclusive

Ho Chi Minh City Instagram Tour: The Hidden Gems

If you're planning a trip to Vietnam, the iconic city of Ho Chi Minh will already be on your itinerary. To make sure you don't miss out on any of the best spots, let us show you around on our Ho Chi Minh Instagram Tour!Forget everything you think you know about tours in Ho Chi Minh City
1. Nguyen Hue Café Apartment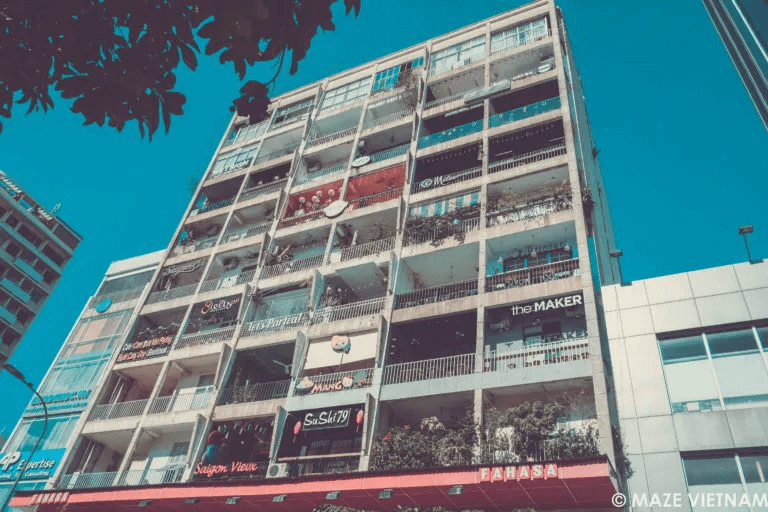 Want to let everyone know that you're right in the heart of Ho Chi Minh City? Take a photo at No. 42 Nguyen Hue Apartment right away! This aesthetic apartment block stands proudly in one of the most festive and expensive streets in Ho Chi Minh City, and inside is more than meets the eye.
Nguyen Hue Apartment features over 30 businesses, including coffee shops, workshops, and local brand boutiques. Many of the shop owners here are artists and designers and Nguyen Hue Apartment has now blossomed into a hotspot for tourists!
Because this is actually an old-school apartment block that wasn't designed for commercial purposes, it might feel a bit strange at first, but I guarantee you'll get some great photos wandering around this 9-floor maze.
2. Ben Thanh Market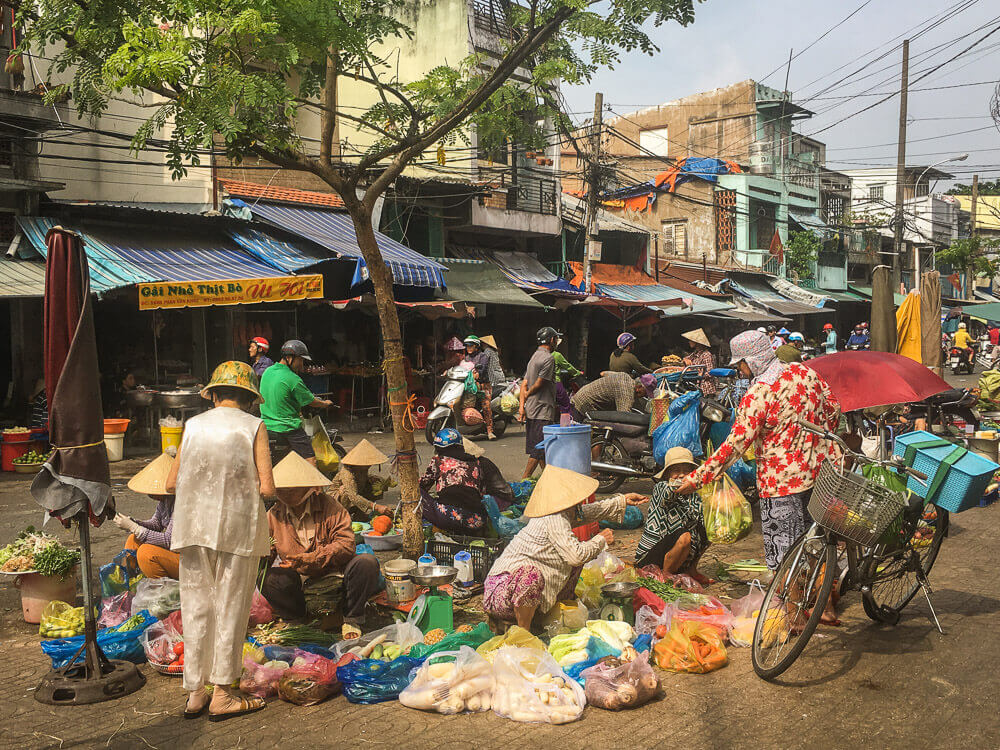 If you want to capture the bustling lifestyle of Saigon in just one photo, do it in Ben Thanh Market. Although the market has become more touristy over the years, it's still worth a visit as you can get some iconic photos here.
Apart from being the single most notable Ho Chi Minh City icon, the market is an Instagram-worthy place thanks to its architecture. Ben Thanh Market inherits the typical French Architecture that you can find sprinkled all over Vietnam.
Outside of Ben Thanh market, there are four main entrances: East, West, South and North. The South entrance, which is ornate with a clock above the door, is one of the most recognized icons of the market. You may have already seen it on Instagram!
3. Tan Dinh Church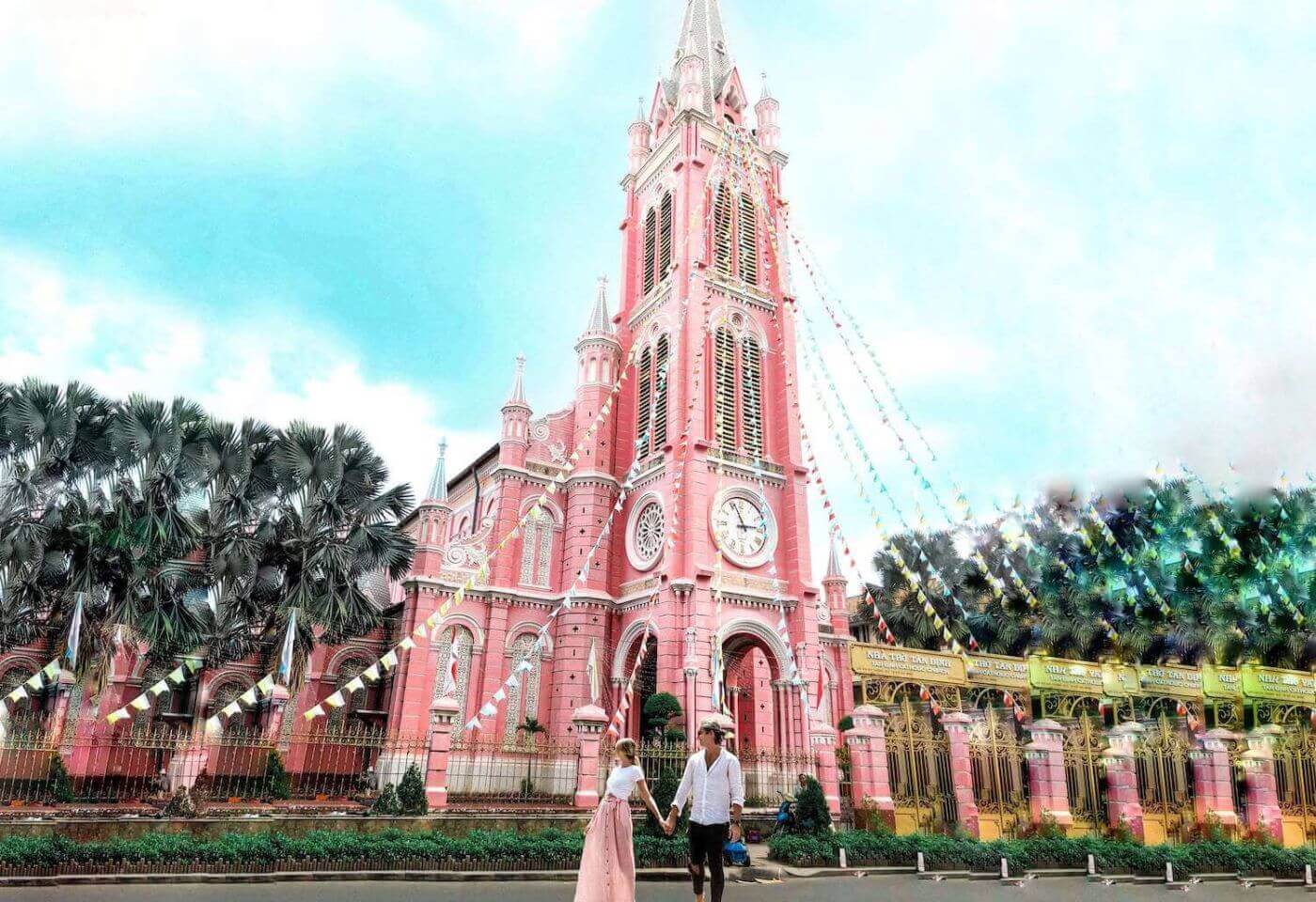 More than a religious destination, Tan Dinh Church attracts both Vietnamese and foreign visitors due to its charming pink color. This is why it's also known as 'The Pink Church'.
Tan Dinh Church is the second oldest cathedral in Saigon and you'll be amazed at the architecture. This is a Roman-style cathedral with Gothic vibes that was built in 1870 under the French colonization in Vietnam. Since then it has been reconstructed many times. In 1957, during the fourth reconstruction, its current lovely color was painted pink.
Although it's a bit disappointing, tourists are not allowed inside the church. The good news is that Tan Dinh Church's best photos are usually taken from outside anyway! The best time to visit is the early morning when the surrounding streets are vacant.
4. Thien Hau Temple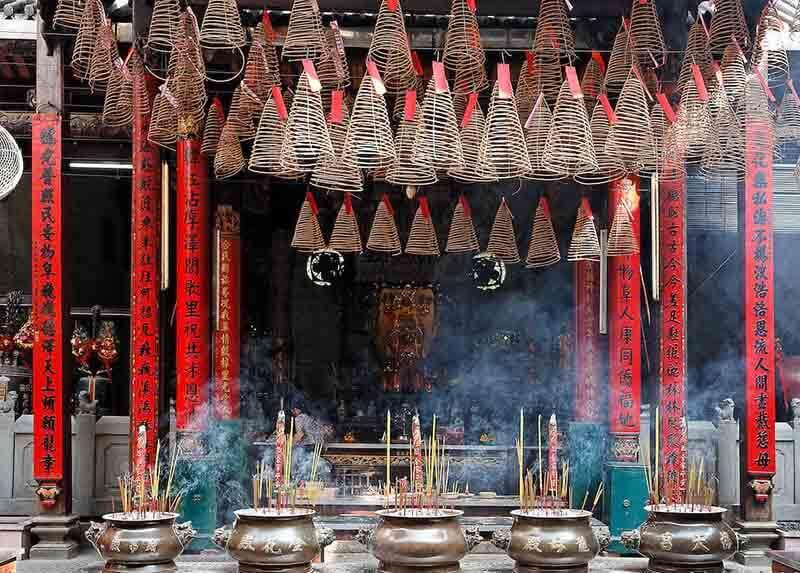 Another iconic Instagram-worthy destination that can't be missed is Thien Hau Temple. Built-in the 19th century, the temple represents important religious traditions for the Chinese community living in the South of Vietnam.
Thien Hau Temple is a Taoist temple dedicated to the Mazu Goddess, the "Lady of the Sea" in Taoism. The temple displays the famous ancient Chinese architecture with the traditional curvy roof, well-carved pillars, and sculpted holy animals. Having survived for over two centuries, the temple and its interior decorations are still in good condition.
Don't forget to pray for health and good fortune, as this temple is famous for its spiritual power. Then it's time to capture every single corner of this photogenic temple. And remember to dress appropriately or you could be refused entry!
5. Bui Vien Street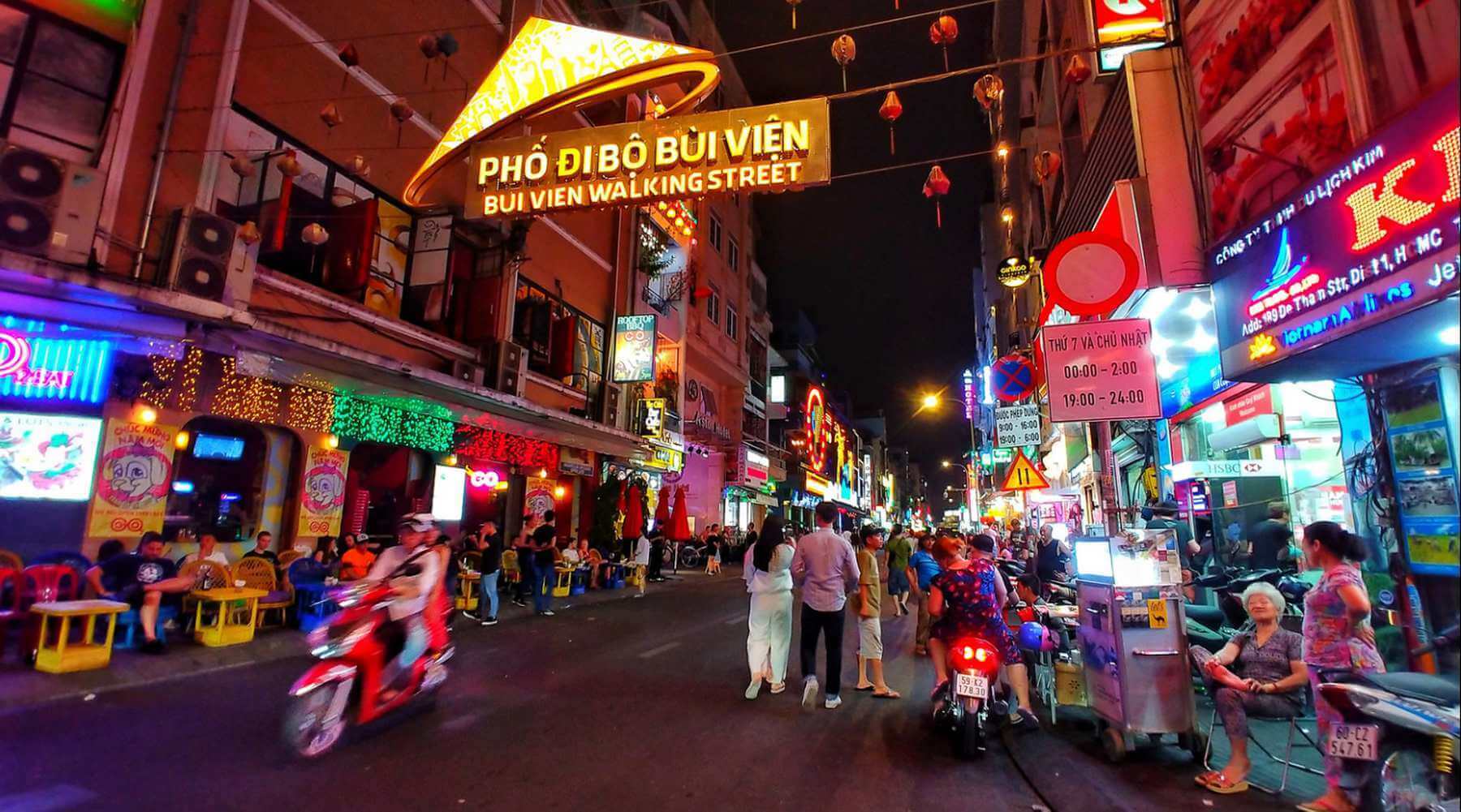 No trip to Saigon is complete without a visit to Bui Vien Street. This is where you can capture the energy of the nightlife in Ho Chi Minh City!
Bui Vien has become a famous party destination, starting as a small alley where foreigners can easily find a hostel room. It's filled with pubs, bars, massage parlors, restaurants, hostels, and street food. All these things are squeezed into a crowded space, making the whole street insanely chaotic and thrilling.
The typical Instagram shot on Bui Vien will show the large crowd of people on the streets with bright lights in the background. It's an experience you have to capture!
Get your VACATION on!
Expertly curated emails packed full of vacation inspiration, travel tips and more!