The Best Markets in Ho Chi Minh City
The Best Markets in Ho Chi Minh City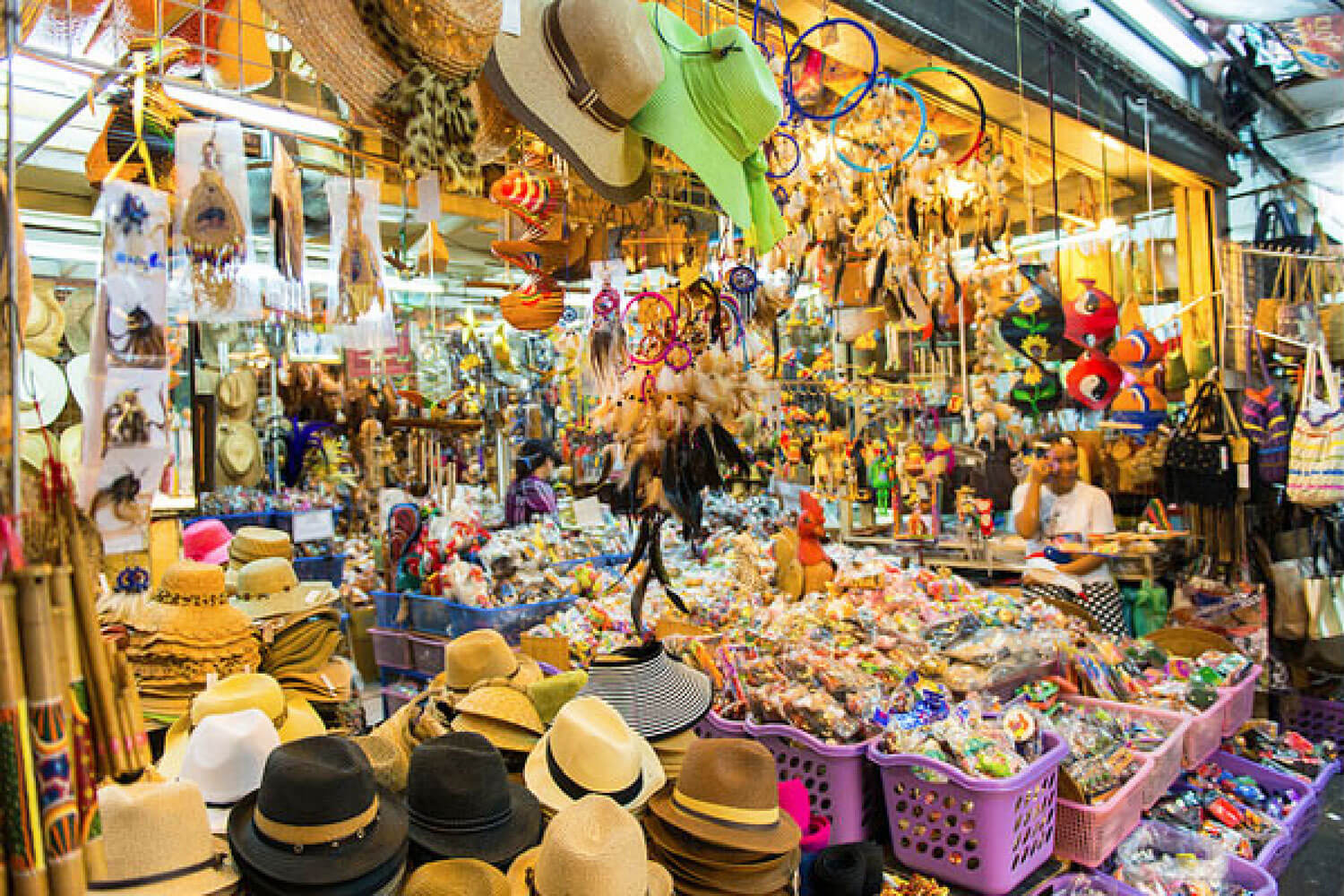 The Best markets in Ho Chi Minh City
Forget everything you think you know about shopping! Yes, Ho Chi Minh city has some amazing luxurious shopping malls but so do many other countries! And let's be honest, you didn't travel all the way to Vietnam to have an average shopping experience! Instead of spending your hard earned money on Western retail chains, why not try to go to the local markets? It's a great way to pick up souvenirs and gifts to take back home!
Our Best Selling Tour
All-Inclusive

Ho Chi Minh Local Foodie Experience

The food scene in Ho Chi Minh is booming, and there's no better way to experience it than on our Ho Chi Minh Local Foodie Experience. Join us to indulge in the local culture through a love of food! Spend the day tasting some incredible homemade Vietnamese cuisine and learn how it's made. This all-inclusive, full-day Saigon tour will see you visit the famous Ben Thanh Market, try coconut coffee, and enjoy a foot massage. There's even some surprise food to try that is only for the bravest of travelers, so if you love trying local food, there's no better tours in Saigon!
But that's not the only thing. Visiting the local markets isn't only a fun way to spend your day and finding cheap goods, it's also the easiest way to fully immerse yourself in the local culture. Take your time to interact with the locals and learn how to barter with the shop owners. Ask the food vendors to make you their favourite dish and be prepared to learn more about the local cuisine.
That's why we've created a guide to the best markets in Ho Chi Minh city! You will find most of the markets in district one (the backpacking area) and normally kick-off as early as 6am. The vendors sell everything from fresh fruit to clothing, watches, clothes, flowers, souvenirs, art and of course...food! The wide variety will keep you there for hours, and if you're a good haggler, you will find some treasures for hardly any money.
If it's your first time in Ho Chi Minh and you have no idea where to go first or which attractions you can combine with a visit to a (food) market in one day? Let us help you out! We've created some of the best private tours in Ho Chi Minh, such as our 'Ho Chi Minh City by Motorbike: The Oldest Spots' that includes visits to many attractions, including 2 local markets! Or how about our 'Ho Chi Minh Local Foodie Experience'? Here you will get to taste some of the best food in the city all while visiting the most famous markets!
If you are a shopaholic in nature then a visit to these (night) markets in the happening city of Ho Chi Minh shouldn't be given a miss! Let's have a look at the best market places in HCMC to harness your bargain skills!
You might want to check some of our other blog posts, where you will find a lot of information that might come in handy when planning your trip such as 'The best time to travel to Ho Chi Minh' or 'The best things to do in Ho Chi Minh'!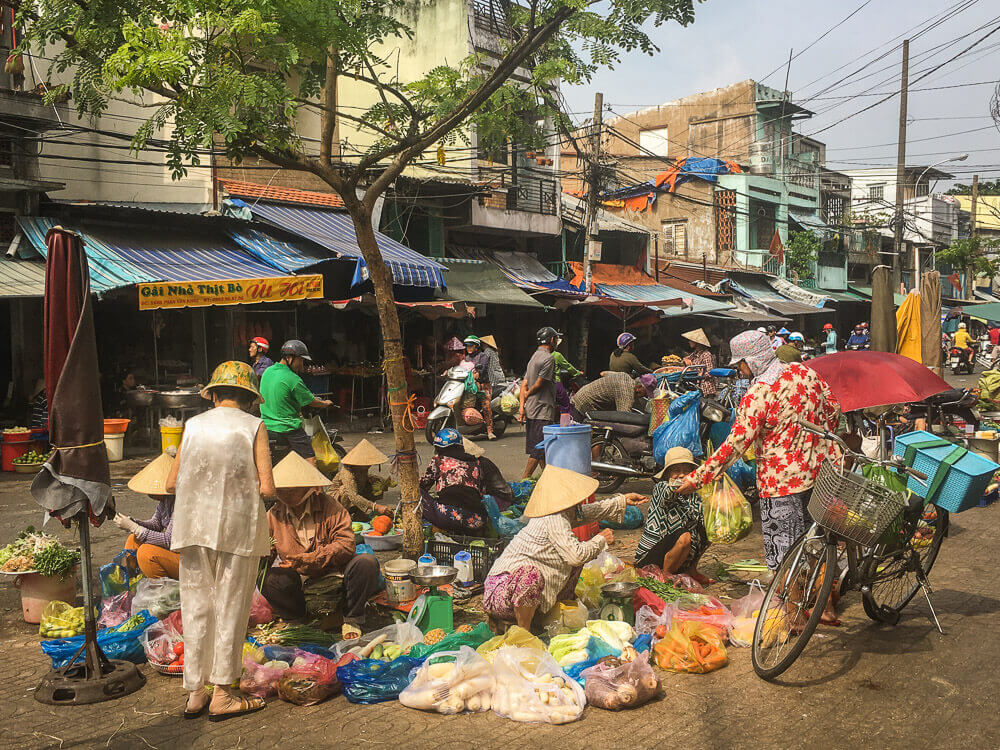 Ben Thanh Market
One of the city's oldest landmarks, Ben Thang Market has been situated for over 100 years in the center of District 1 and is the most popular name when talking about shopping in HCMC. The iconic clock tower on the southern gate of the market is one of the symbols of Ho Chi Minh City
Ben Thanh market is also the biggest market in HCMC and here you can find everything you need and everything you never thought you needed! It's a great place to buy branded goods, handicrafts, Vietnamese art, and souvenirs. It is such a labyrinth that you may find it difficult to navigate at times but worth your visiting. And once you're done shopping, you will also find plenty of food stalls inside the food market. You can simply cool off with a cold drink or get a taste of hawker-style Vietnamese cuisine.
The market becomes even more vibrant when night falls. All the restaurants around the market open their doors and welcome guests with mouth-watering scents of fried noodles, barbecued fish and meats. It is definitely the number 1 market for enjoying an authentic Vietnamese market.
Keep in mind the following things:
If you go in the early morning, you can get a better price as some traders offer "morning price" to bring them luck.
If you are not a local, the price is often inflated up 2 or 3 times than normal. So, you can try to bargain and just haggle your way down.
Location: Le Loi, Ben Thanh Ward, Phu Nhuan District, Ho Chi Minh City
Opening hours: Daily 6:00 am – 00:00 pm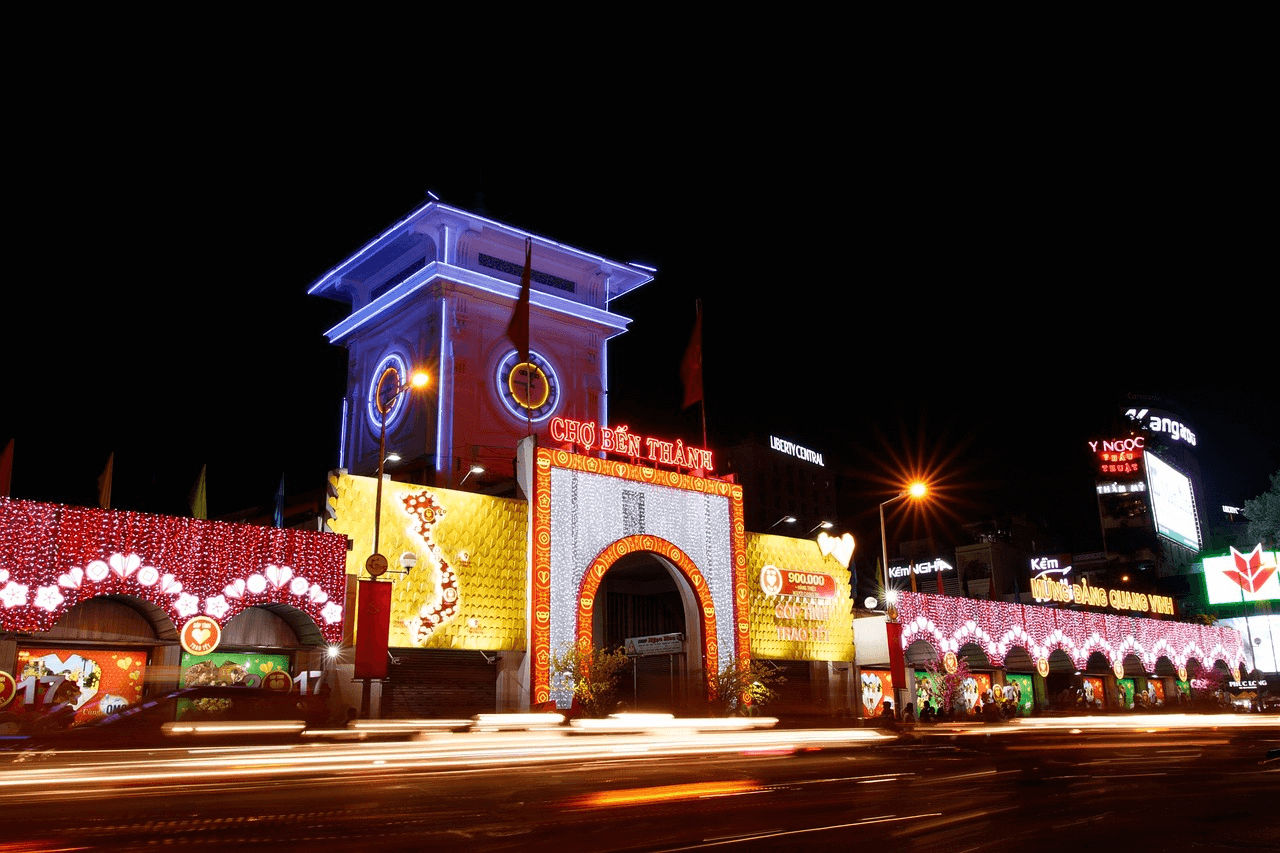 Ben Thanh Street Food Market
Ben Thanh street food market is nothing less than a food heaven. It is a must-visit place for foodies to enjoy a wonderful dining experience with tasty specialties from many countries as well as tasty dishes from all regions of Vietnam. Also, you can discover the hustle and bustle of nightlife in the heart of Saigon at the same time. Some traditional Vietnamese dishes you should try: bun ca Long Xuyen (noodles with fish), bun mam (noodles with broth made of fermented fish), com tam la sen (Vietnamese broken rice wrapped in lotus leaf), chao tom (grilled shrimp mousse on a sugarcane stick), and grilled seafood.
Location: 26-28-30 Thu Khoa Huan Street, District 1, Ho Chi Minh City
Opening hours: 10:00 am – 09:00 pm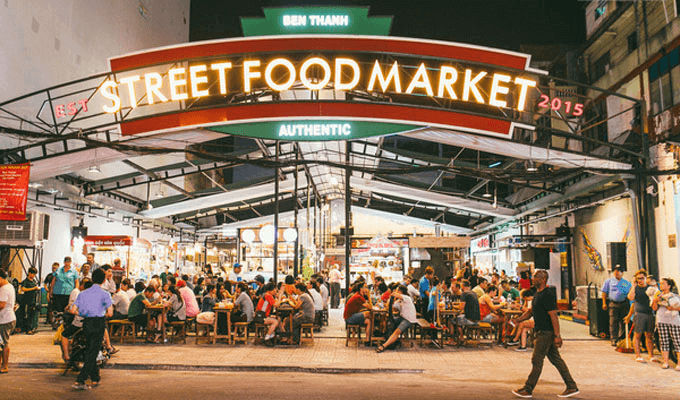 Ho Thi Ky Flower Market
Amid the jumbled streets of District 10, there's a little riot of color. The Ho Thi Ky Flower Market is the biggest of its kind in the region, with abundant fresh and beautiful flowers at quite low prices, such as chrysanthemums, marigolds, gerberas, auspicious flower, orchids, roses, sunflowers etc
The action begins at Ho Thi Ky Flower Market around the time the city's bars get busy; that is, from 10 pm to midnight. This is when the first trucks loaded with fresh flowers begin arriving from the country. Most of the flowers come from Dalat, also known as The City of Flowers.
Although It's best known as a wholesale flower market, only a few tourists know there's also a food paradise inside the market where you can find both delicious Vietnamese and Cambodian street food!
Location:
District 10 at 57 Alley Ho Thi Ky Market or 374 Alley Le Hong Phong, about a 20 minute cab ride from the city center.

Opening hours: 24/7 all day and night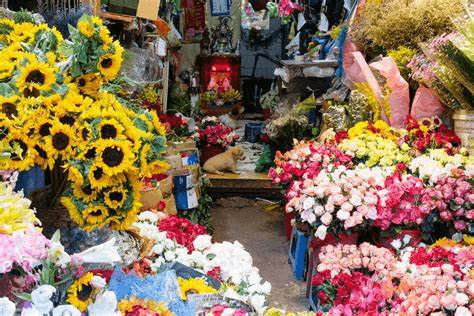 Ba Chieu Market
Ba Chieu market is also well known when mentioning the famous local markets in HCMC. Located on Bach Dang Street at the center of Binh Thanh District, this market is always crowded with both locals and tourists.
This market was built in 1942 with a total area of 8465 square meters. There are 8 separate areas allocated for nearly 800 households conducting businesses over 40 types of products. Themajority of goods here are items of clothing footwear, fruits and food at very affordable prices!
With the advantage of the location, which is in the center of the District, traveling to the market is quite easy by motorbike or bus. Additionally, there is a rumor that sellers here usually bid at higher price than usual for their products, so having bargaining skills is essential. When visiting the market, it's best to go with a local guide so that he/she can help you bargain.
Location: Bach Dang, Ward 1, Binh Thanh Diѕtrict
Opening hourѕ: 5 AM - 8 PM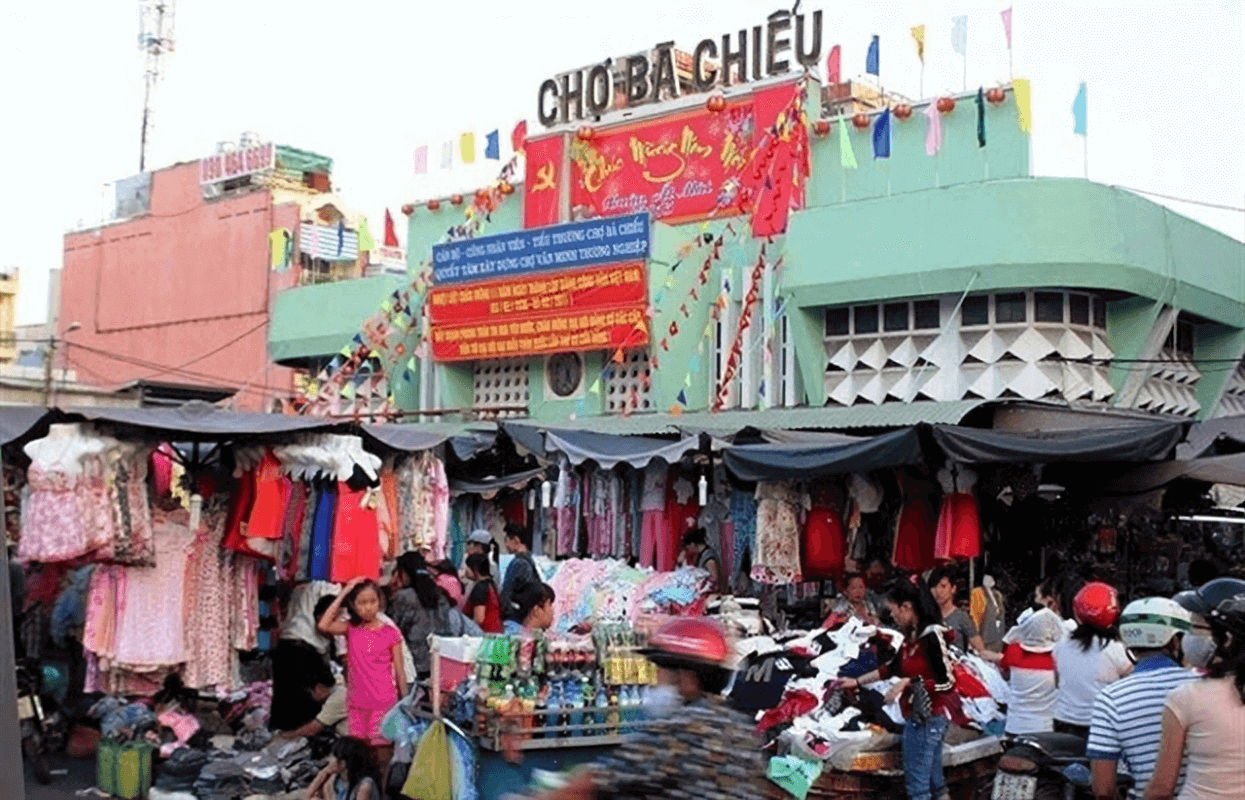 Binh Tay Market
Binh Tay Market is the central market in HCMC's Chinatown and also acts as a wholesale market, with many stalls selling in bulk, and therefore at lower prices than the better known Ben Thanh Market in District 1.
Also known as Cholon Chinatown Market, Binh Tay Market occupies a two-story building along Thap Moui Street. The market is a good place to experience the local Buddhist culture as well as Chinese architecture. It offers a vibrant atmosphere and a fascinating assortment of handicrafts, lacquerware, textiles and fresh products. On top of this, you can enjoy tasty treats here such as banh bao, Vietnamese noodles and Chinese sausages. The architecture, decoration and liveliness of the market are the main factors appealing many visitors. So, you should not miss this shopping destination when going to HCMC.
Location: 57A Thap Muoi – Ward 2, District 6, Tp. Ho Chi Minh City
Opening hours: 7:00 am – 10:00 pm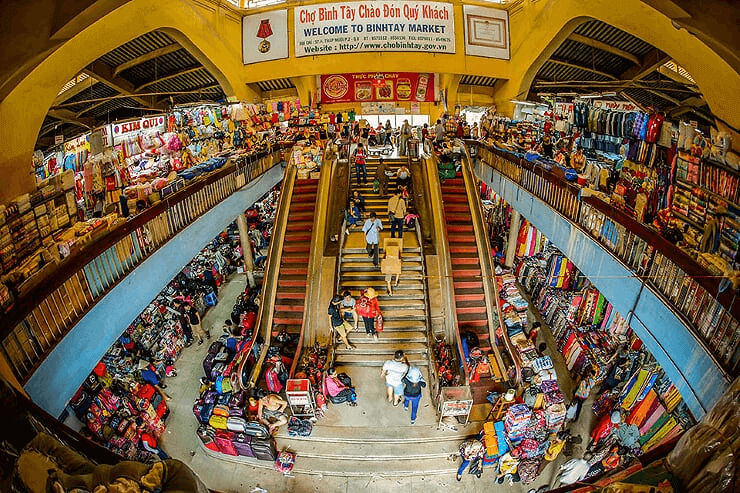 An Dong Market
An Dong Market (Craft Market) is a four-story indoor market that houses mostly fashion wholesalers and handicrafts stalls. The market is an ideal place for fashion enthusiasts because you can find a huge collection of textiles, apparel, handbags, and accessories on the first two floors and quality knitwear, trinkets, and woodwork on the top floor. On the first two floors you can also find quality woodwork, lacquerware, knitwear and trinkets made by skilled local artisans.
Location: An Duong Vuong, Ward 9, Diѕtrict 5

Opening hourѕ: 7 AM - 6 PM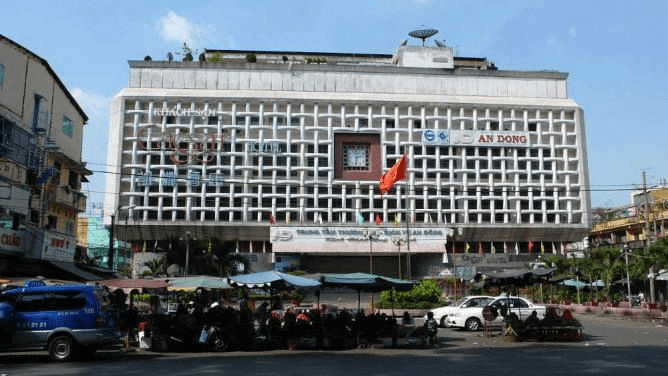 Tan Binh Market
Tan Binh Market is known as one of the largest markets in Ho Chi Minh with a total area of 22,800 square meters! The market is divided into 4 sub-areas with approximately 3,000 dealers. Here, you can buy various products: from jewelry to household appliances. However, the most important reason why people frequent this market is because of the ready-to-wear clothes, wedding dresses and fabrics! This market is also known to have the lowest prices in the city for wedding accessories.
Location: Ly Thuong Kiet Street, Ward 8, Tan Binh District, Ho Chi Minh City
Opening hours: Daily 6:00 – 18:00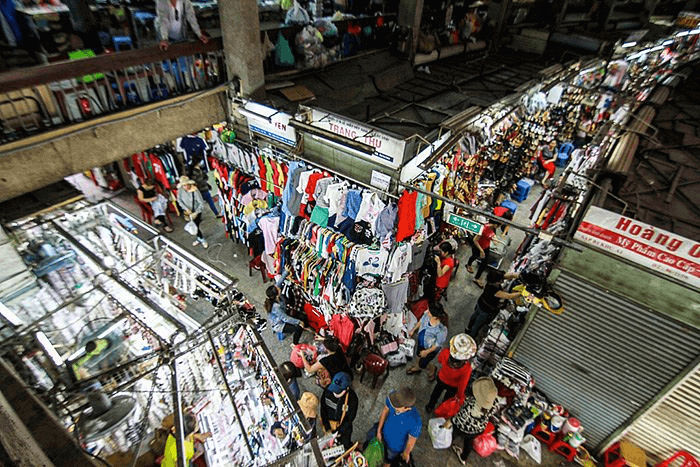 Minh Phung Night Market
Minh Phung or Cay Go Market is located in District 6 and features a large inside space that is divided into over 440 stalls. During the daytime, it is the trading place of farm products, food, and basic consumables. At night, you can also find other things such as clothes and accessories. You will notice that there are no stalls here. People display their products on the street-side. There is a bright side to this market - The products sold are already with a cheap price tag, so you need not bargain much. After shopping, you can cool off with a drink or two and enjoy the local cuisine.
Location No.122, Minh Phung St. Ward 6, District 6
Open hour: 5.00 pm - 10.00 pm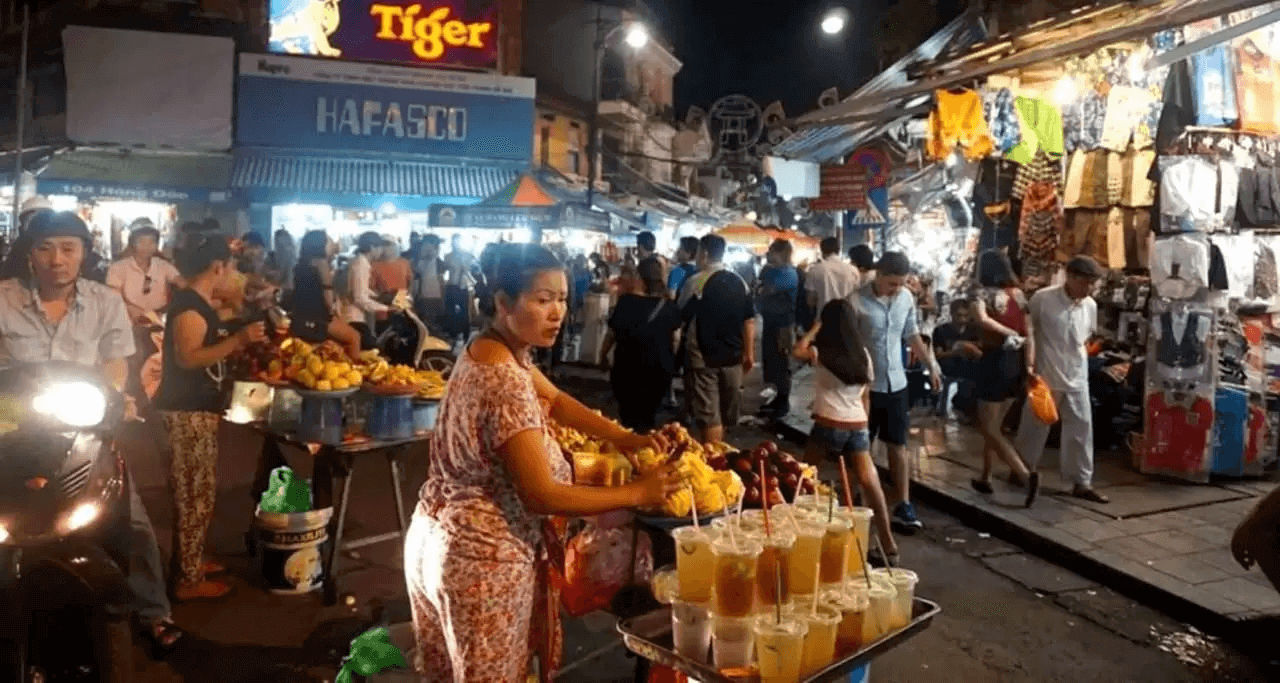 Get your VACATION on!
Expertly curated emails packed full of vacation inspiration, travel tips and more!