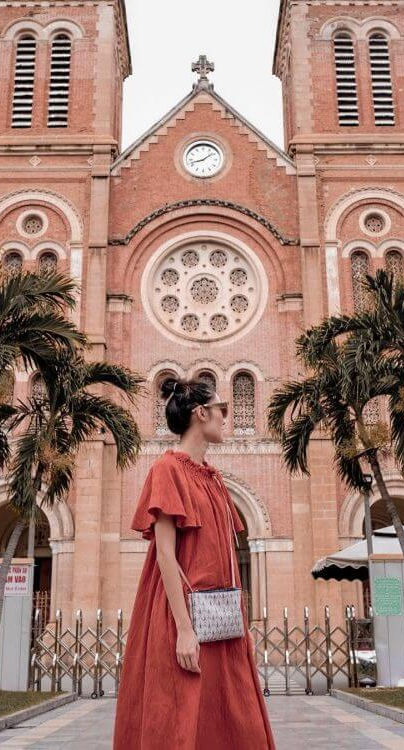 Ho Chi Minh City
Insider's Guide - What to do and Where to go in Ho Chi Minh City
Ho Chi Minh City, City of Contrasts. Home to over 8 million people, and 7 million motorbikes. True story.
Once conquered by the French, and you can still see the Western influences in almost everything. Vietnam's biggest city is a fascinating mix of classic French architecture, minimal skyscrapers and traditional temples and pagodas.
There's a war museum and underground tunnels you can visit, but also a Contemporary Art Center. There's rooftop bars on almost every building, fancy restaurants serving the finest French or Chinese Cuisine.
But it's also the place with the best street food in Vietnam, Vietnamese coffee and Bia Hoi, supposedly the cheapest beer in the world!

Sightseeing
Notre Dame Cathedral
This little piece of France is one of the most prominent tourist attractions in Ho Chi Minh City. A beacon of Catholicism, in the middle of a mainly Buddhist city.
Red bricks, imported out of Marseille, stained glass and two bell towers. A fine example of that typical neo-Romanesque style. And the church is still in use too!
If you're interested, Sunday mass is at 9.30 am.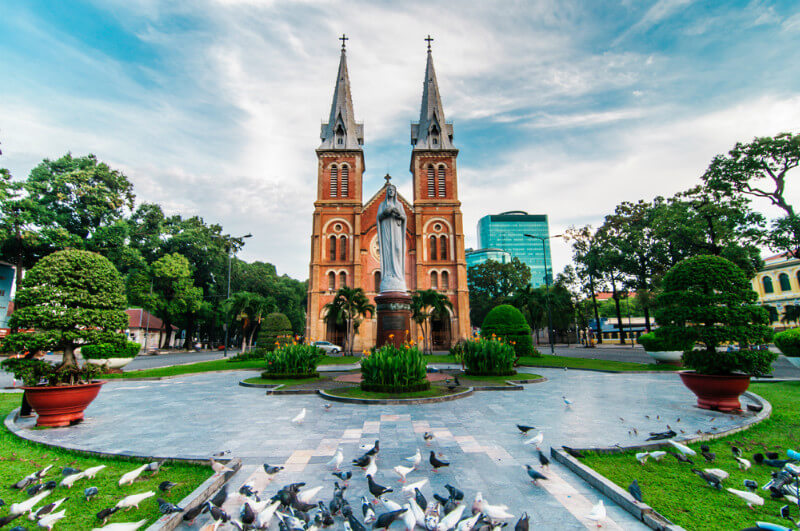 Cu Chi Tunnels
If you're into war history, the Cu Chi Tunnels are a must-visit. This fascinating underground tunnel system, which is over 120 miles long, is part of a massive war museum and gives you some insight into the life of the former Vietcong army.
Because it's not only where the soldiers successfully hid from the American army, it's an underground village with storages, personal rooms, kitchens and even hospitals. Impressive.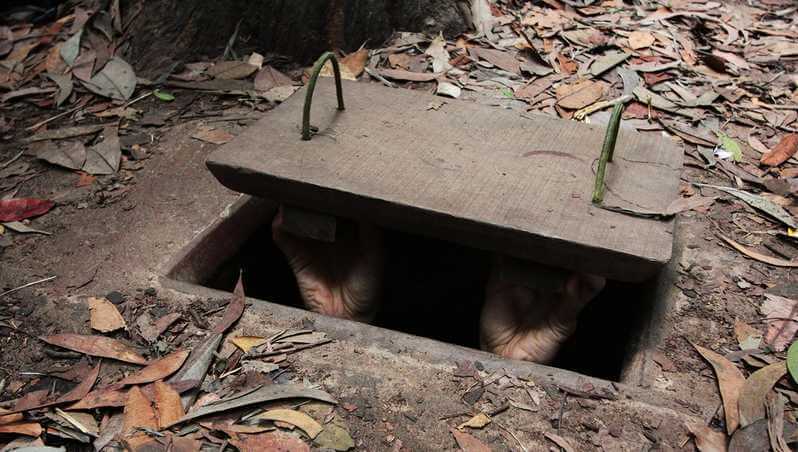 Cao Dai Temple
The Cao Dai Temple is pretty new, built only in 1955, but that is not what makes this temple the most remarkable. Caoists believe that all religions are ultimately the same, so Buddha, Jesus, Muhammad and Confucius are all honored at this temple.
As long as you're striving peace and harmony and believe in the principles of rebirth and karma, you're welcome.
The building itself is a mixture of Neo-Gothic, Baroque and Oriental design, there's dragons wrapped around pillars and seven-headed cobras on the ceiling. You will not know where to look first!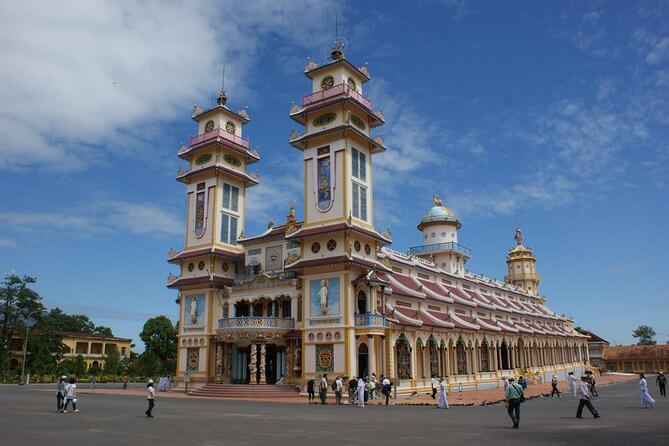 Nature & Views
Mekong Delta
With its web of small canals and streams, houseboats and floating markets the Mekong Delta should definitely be on your Vietnam bucket list.
Life takes place entirely on the water here and while you're going down the river you can see little villages, children playing in the rice fields and coconut-laden boats passing by.
Enjoy some food from the stalls on the bank, or go deeper into the mangrove forest and enjoy the tropical birds' songs. Whatever you do, let it all in.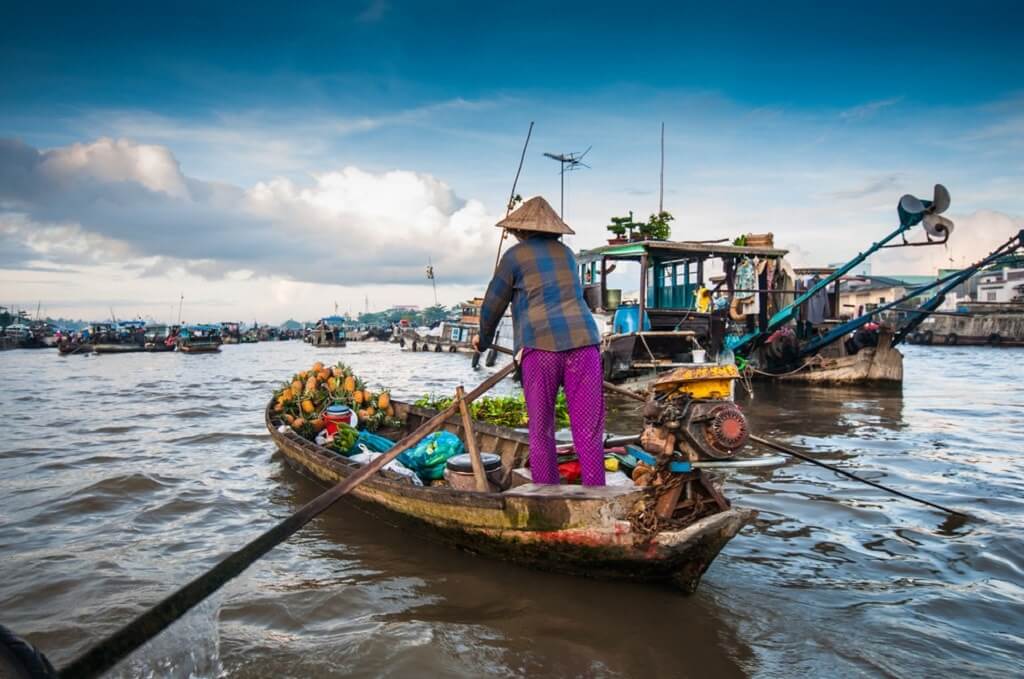 Bitexco Building
The Bitexco Financial Tower is Ho Chi Minh City's second tallest building, 848 feet of steel and Belgian glass. There's a helipad on the 52nd floor, shaped like a blossoming lotus bud, and every floor is a little different, giving the building its unique shape.
But the real reason why this building deserves your attention is the Saigon Skydeck on the 49th floor.
An observation deck with a 360-degree panoramic view over the city of Ho Chi Minh. Don't forget your camera!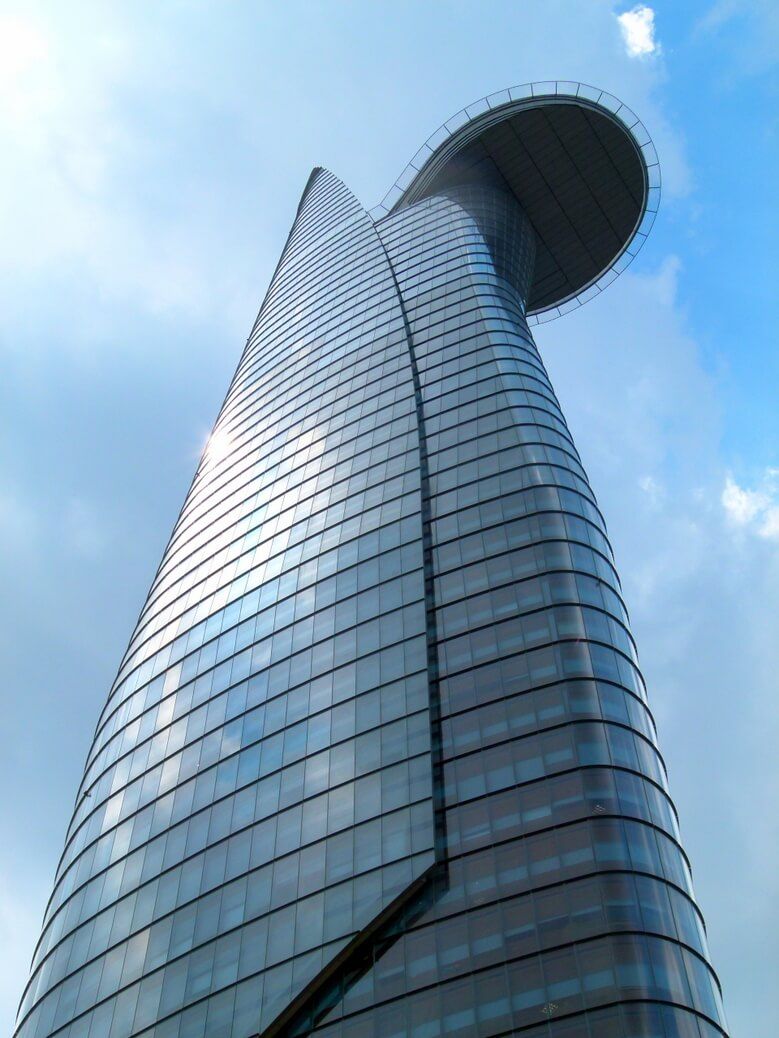 Food
Co Giang Street
If you're in for some authentic street food, old school Vietnam style, head down to Co Giang Street. Tucked away at the South end of the backpacker district, food stalls here don't have to compete with mini markets or Western restaurants like in many other street food areas.
This is local street life at its best. Sizzling barbecues, whooshing woks and nothing but smoke, the smell of freshly cooked food and laughter in the air. Bon appétit!



Secret Garden
This is where you come for authentic, home-cooked Vietnamese food for sure. Secret Garden is actually really a secret garden, tucked away in between lots of greenery, old school wooden furniture and Vietnamese-style lanterns.
Order like a Vietnamese family would and go all out! This rooftop restaurant has no stairs, so when you make it to the top, you deserve that copious meal.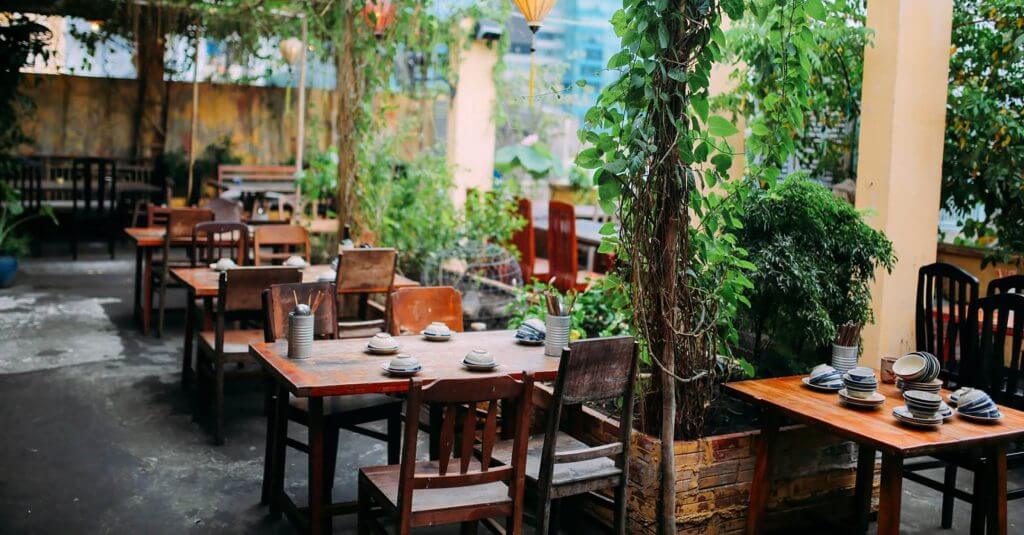 Anan Saigon
Street food-inspired dishes on a fine dining Vietnamese menu. That's exactly what award-winning chef Peter Cuong Franklin does at Anan.
South-Asian flavors and fresh-market ingredients are the base for a tasting menu, five or seven courses, and they're all meant for sharing.
Anan means 'eat eat' by the way, and since this is Ho Chi Minh's hottest rooftop restaurant, you better listen!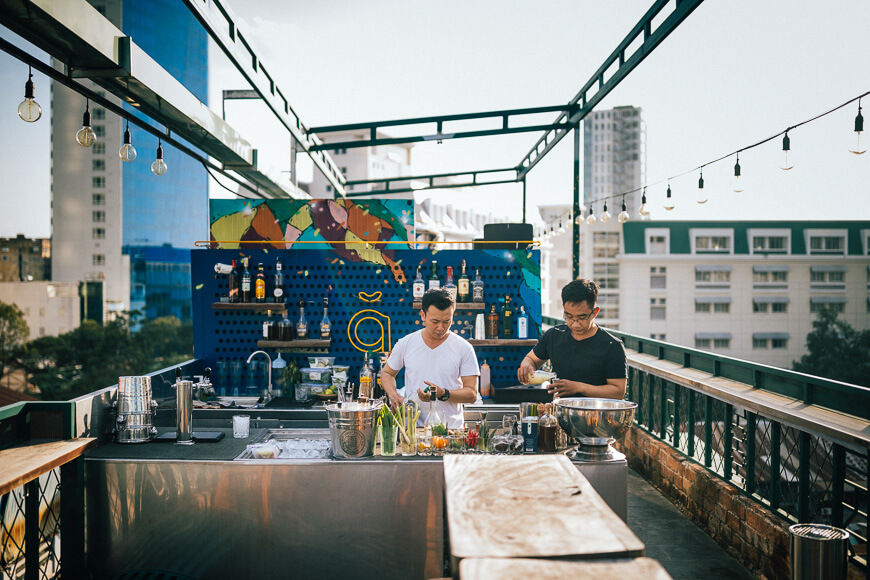 Rooftop Bars
Social Club Saigon
A natural and clean oasis in the buzzing city, that's Social Club Saigon, according to the owners. And we are not going to disagree. The rooftop terrace breathes luxury, with its comfortable lounge sofas and classy bar stools.
There's even an infinity pool, if you like your panoramic views with a refreshing plunge. And don't go home too early, later in the evening the DJ will come out!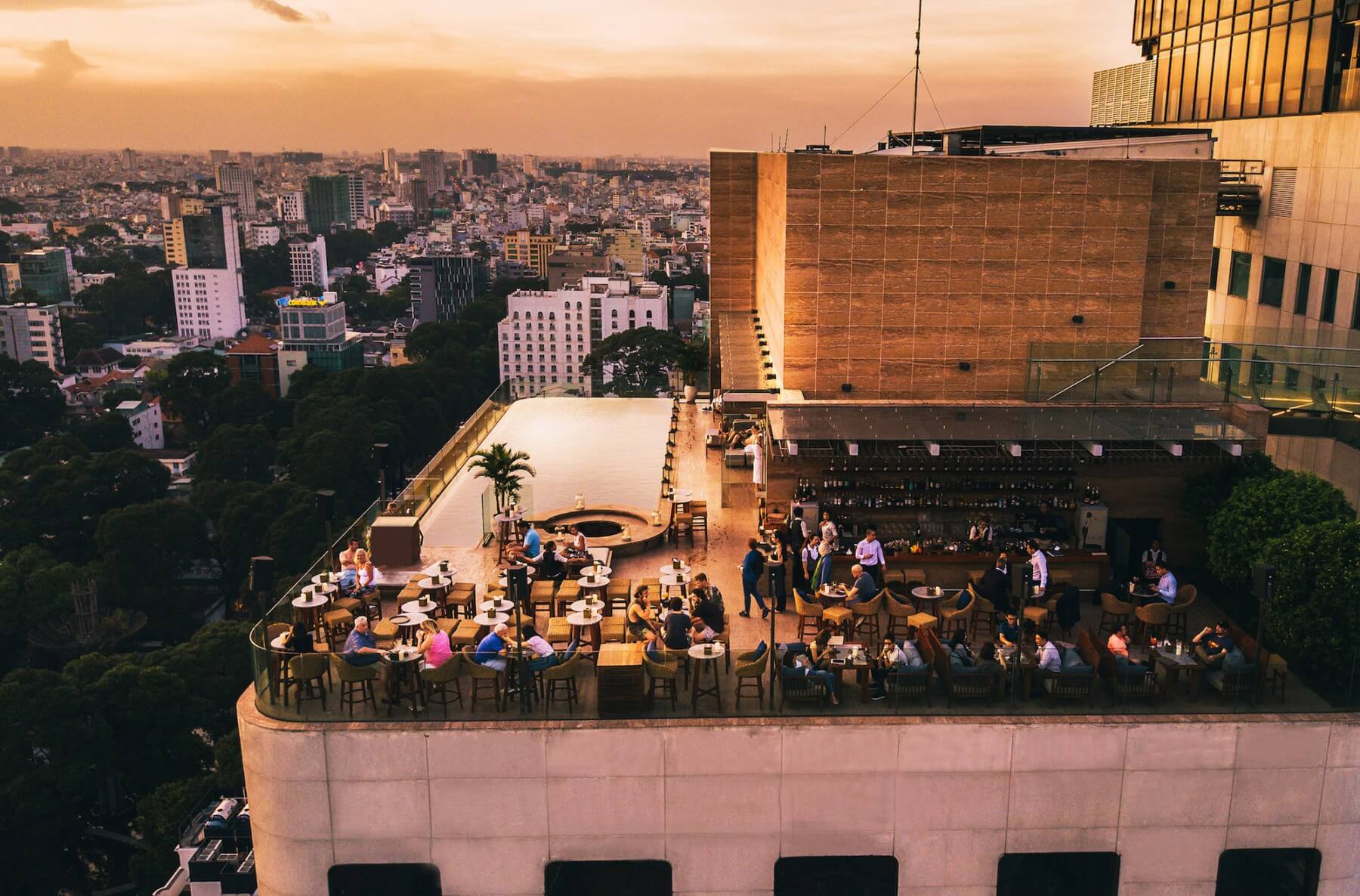 Broma: Not a Bar
Broma: Not a Bar is not your usual rooftop bar, or better, not the place where you go to for breathtaking views (it's only on the 4th floor).
However, if you're looking for live music and a bohemian atmosphere this double-decker cafe will be right up your alley.
Exciting cocktails, over thirty quality brew beers and theme evenings. Think Jazzy Thursdays, Afro Tuesday or Open Mic Night. Party!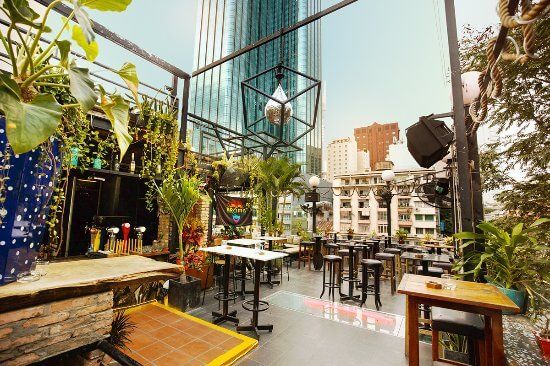 Shopping
Binh Tay Market
The locals do their grocery shopping over here, buying vegetables and fresh herbs in the early morning, which is always a good sign.
The market, located in Chinatown, is one of the biggest and liveliest in the city, and it's a little less touristy than the famous Ben Thanh Market.
There's an outside wet market and an inside food court, but you can also buy some beautiful fabrics here, like silk, or handicrafts in bulk.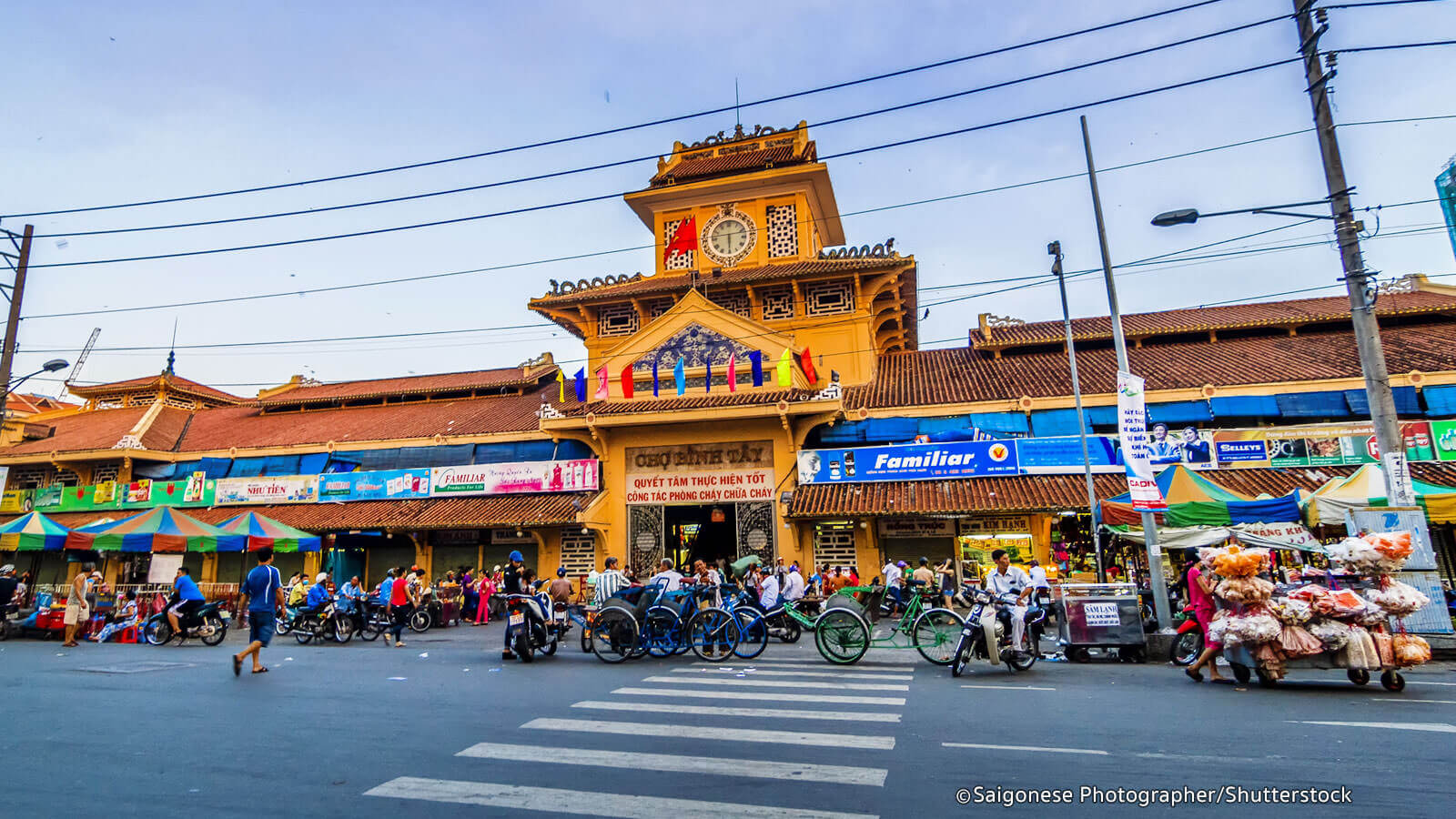 Dong Khoi Street
During the French colonization this street was called Rue Catinat. Home to many colonial buildings and definitely the center of glamour back in the days.
After the war, Rue Catinat was renamed Dong Khoi, which literally means Total Revolution, but the glamour never went away.
Come here for stylish boutiques, international brands and hipster cafes.