Currency in Ho Chi Minh City
Currency in Ho Chi Minh City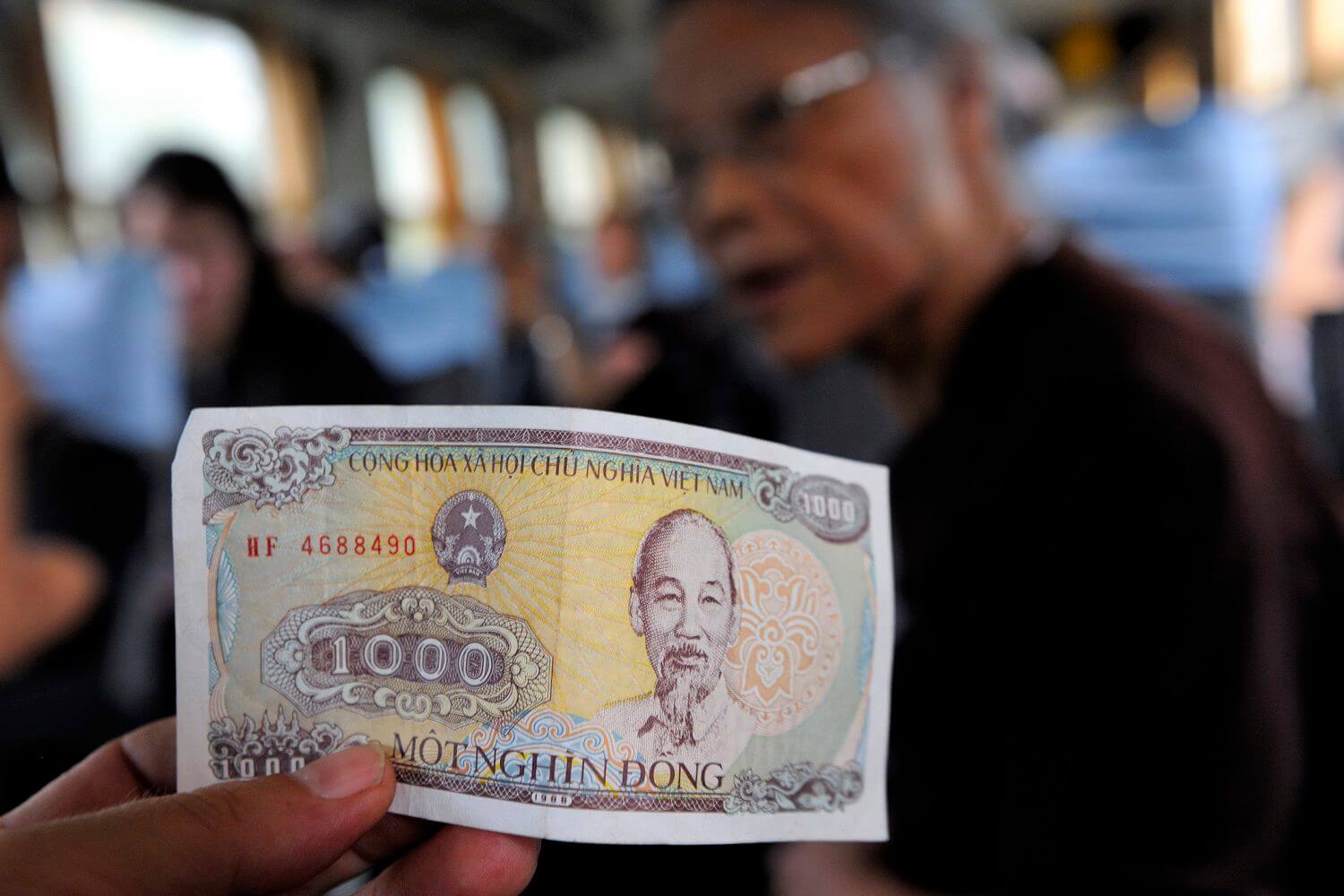 Currency in Ho Chi Minh
Ahh, Ho Chi Minh City, formerly known as Saigon.The city that never sleeps, home to fantastic banh mi's, millions of scooters, gorgeous rooftop bars, and all the pho you can eat! With a wealth of affordable cuisine, hotels, and things to do, Vietnam is an excellent destination if you're looking for value for money!
But which money do they use in Ho Chi Minh you may ask? Well, in this blogpost we discuss everything money related when it comes to traveling to Saigon! We're going to help you prepare for your first time in Ho Chi Minh City by telling you all about the local currency and payment systems in this beautiful city!


Our Best Selling Tour
All-Inclusive
But that's not the only thing we are going to help you with! Once you figure out the money, you need to start thinking about what you would like to do and see! That's where we come in! The best way to discover this city and its highlights is by taking a
private tour in Ho Chi Minh
. This experience will take you deep into the culture and daily life of the local population. If you have never been to Saigon, it can be overwhelming to figure out what you can all fit into your travel schedule or what the best spots are worth visiting, that's why you should definitely take one of the many
tours in Ho Chi Minh
!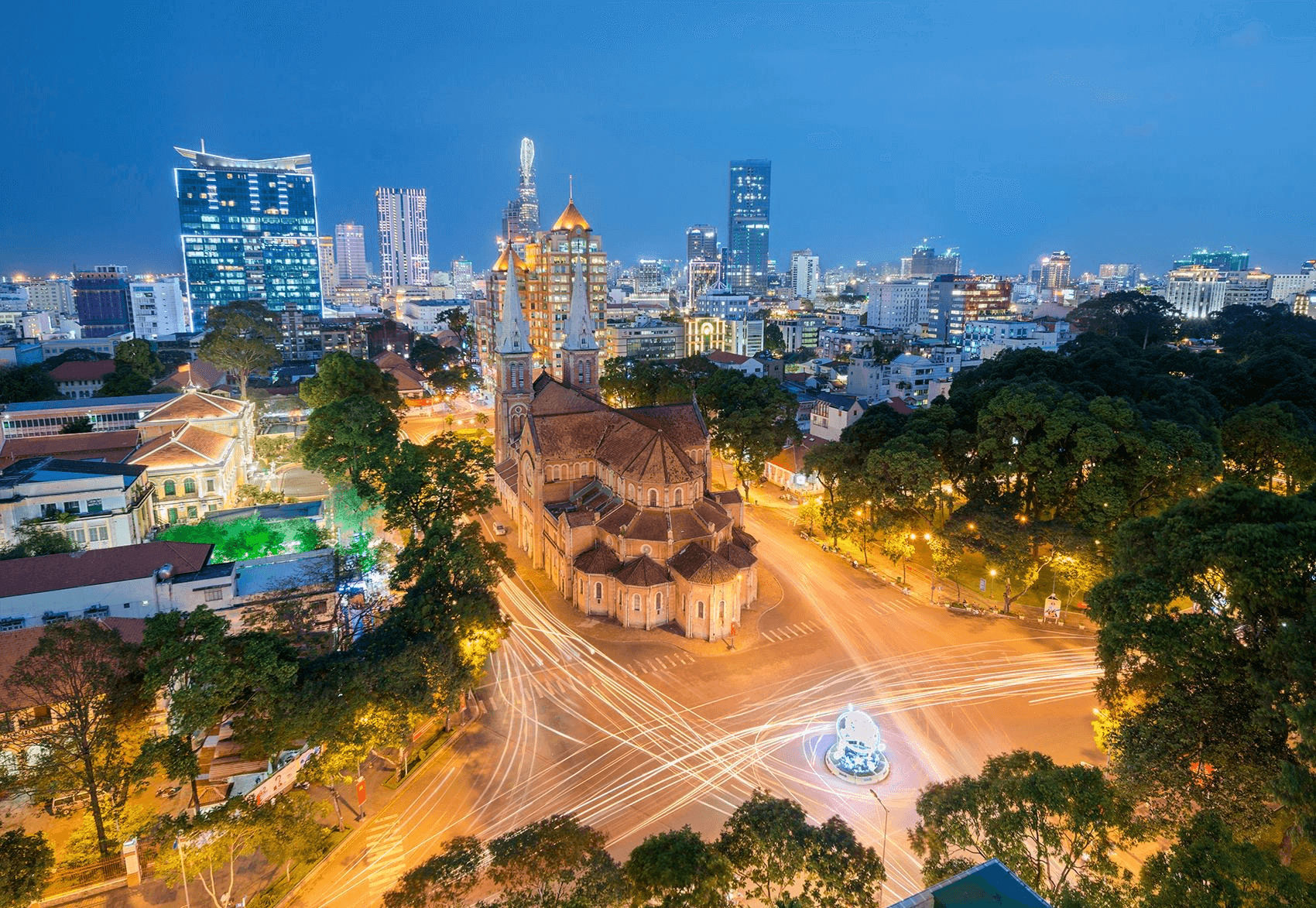 What currency is used in Ho Chi Minh?
The official currency in Ho Chi Minh is the Vietnamese "Dong" or in the shorter way, Dong. Vietnam has used the Dong as its official currency since 1978, and it is distributed by the State Bank of Vietnam.

At this stage, there are two versions of Vietnam currency in use - the country stopped using coins in 2011- : the Polymer note (500,000 VND, 200,000 VND, 100,000 VND, 50,000 VND, 20,000 VND, and 10,000 VND) and Cotton note (5,000 VND, 2,000 VND, 1,000 VND, 500 VND, and 200 VND).
However, the last two cotton notes are rarely used since the value is too small. The denominations 200, 500, and 1000 are worth so little that you should not even use them to tip for service.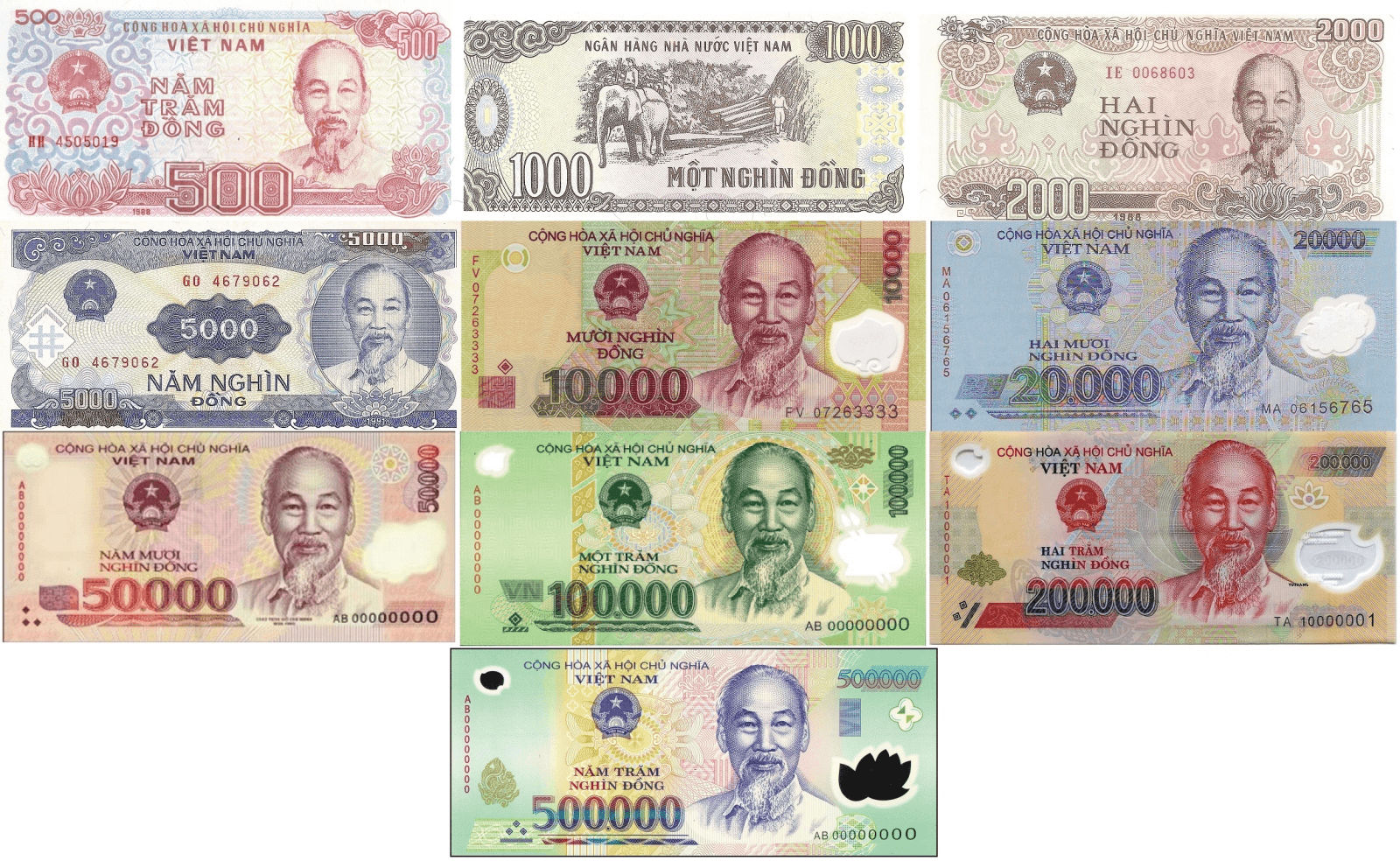 What is the exchange rate?
At the moment of writing this article 1 USD= 23,886.673 Vietnamese Dongs but please remember exchange rates are constantly changing, so it's best to check it yourself again before traveling to Vietnam.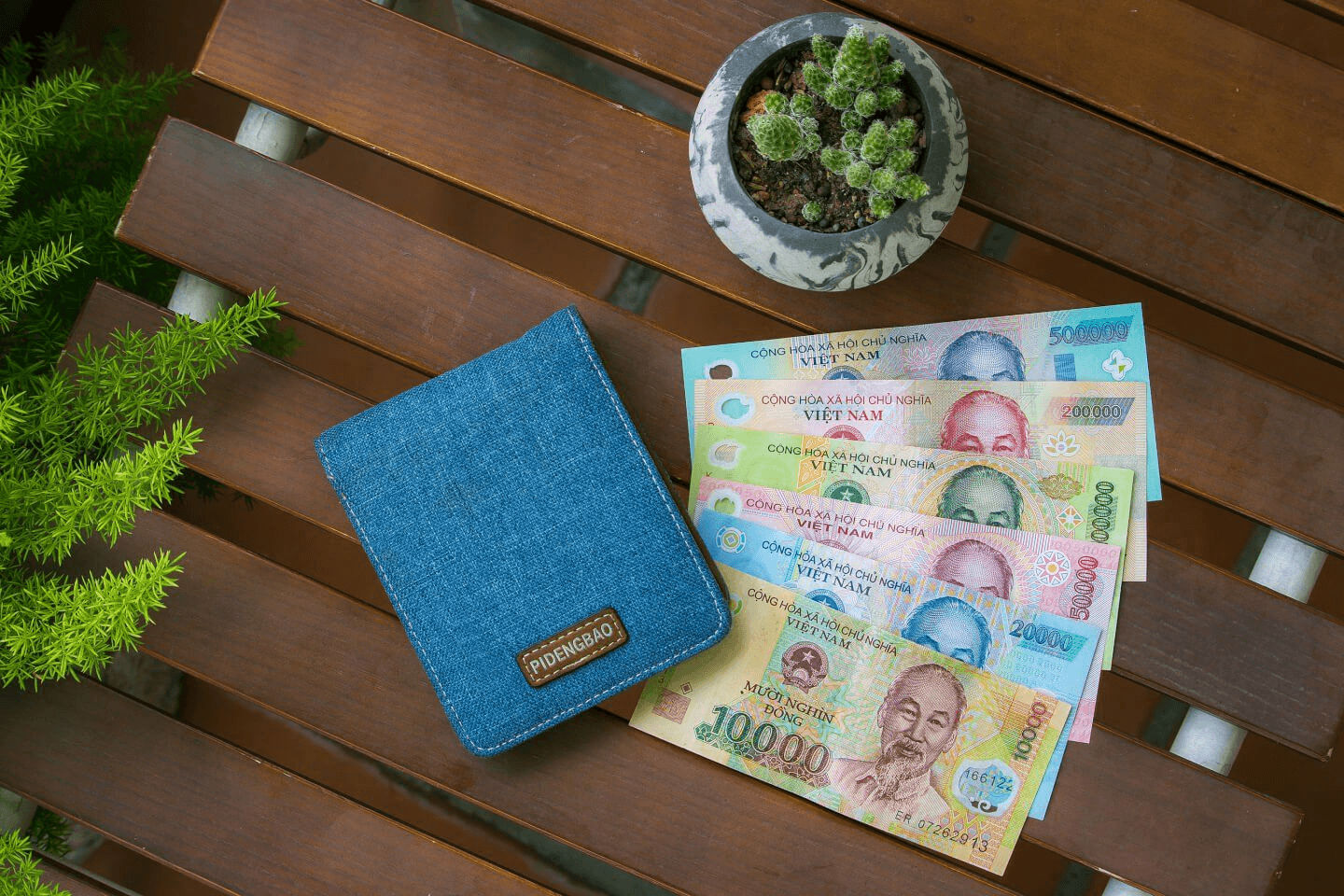 Is it easy exchanging money in Ho Chi Minh?
It's extremely easy to exchange money into Vietnamese Dong (VND) in Ho Chi Minh City. All banks, most travel agents and hotels will happily exchange your USD and other major currencies for VND. Note that if you change anywhere other than an official exchange or a bank, rates will normally be slightly lower. If you are quoted higher rates from individuals you are probably being set up for a scam.

Best places to exchange money in Ho Chi Minh
The airport: you can buy local currency upon arrival at the airport. The exchange rate will probably not be favorable but it might be necessary to pay for taxi fare and other immediate needs.
Near Ho Chi Minh Square: Located at the heart of the city, the Ho Chi Minh Square is a well-known place for currency exchanging in the city. Its streets are flooded with money exchange shops
Around Ben Thanh Market: the money changers and gold dealers at Ben Thanh Market are the first choices of locals and visitors when it comes to currency exchange and they can be found within and outside the market. Most of these shops are located at Le Thanh Ton street.
Bank branches on and around Pham Ngu Lao Street (backpacker area): Most mainstream banks in the city such as Vietcom Bank and DongA Bank have their own branches within the area.
Some big hotels in Ho Chi Minh also offer currency exchange service, use it for your convenience only as the rates are quite poor.
Tips for when you exchange money in Ho Chi Minh
Take a quick look at currency converters online such as google.com; xe.com; vietcombank.com.vn … to know how much money you roughly can get in VND when you want to exchange your money.
The 20,000 VND note and 500,000 VND note look quite similar in their color. You need to pay attention and calculate the amount of VND when you receive it.
There are many exchange currency spots in Ho Chi Minh, especially in the tourist areas, so you should always check the rate with several shops before changing your money somewhere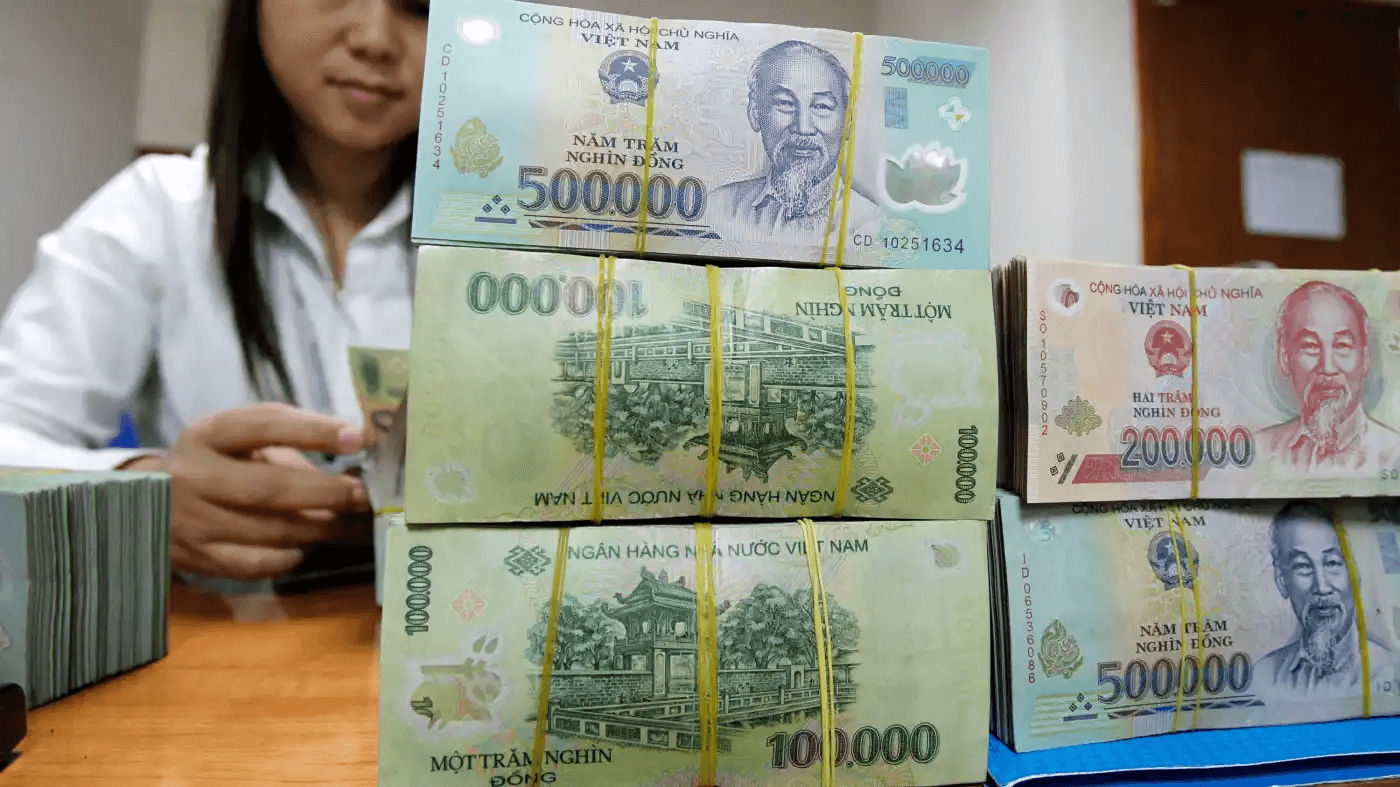 ATM's in Ho Chi Minh
There are ATM's everywhere in Ho Chi Minh City that dispense Vietnamese Dong and most will accept foreign cards (Master Card, Visa, Union Pay and JCB). However, always double check the signs at the ATM that indicate which cards they accept. You don't want your card to get stuck or swallowed.

Most Vietnamese Bank ATM's will have a maximum withdrawal of 4-5 million Vietnamese dong but you can make multiple withdrawals until you hit your own bank withdrawal limit. Commonwealth Bank allows withdrawals of up to 9 million dong (~450 USD) so makes a better option if you are withdrawing a large amount of cash.
TIPS
:
When withdrawing money, always choose the option "Without Conversion", and not "With Conversion". This way you'll get a better exchange rate.
It's a good idea to withdraw some extra cash before traveling to remote destinations in Vietnam, especially if you want to buy crafts or textiles directly from local artisans.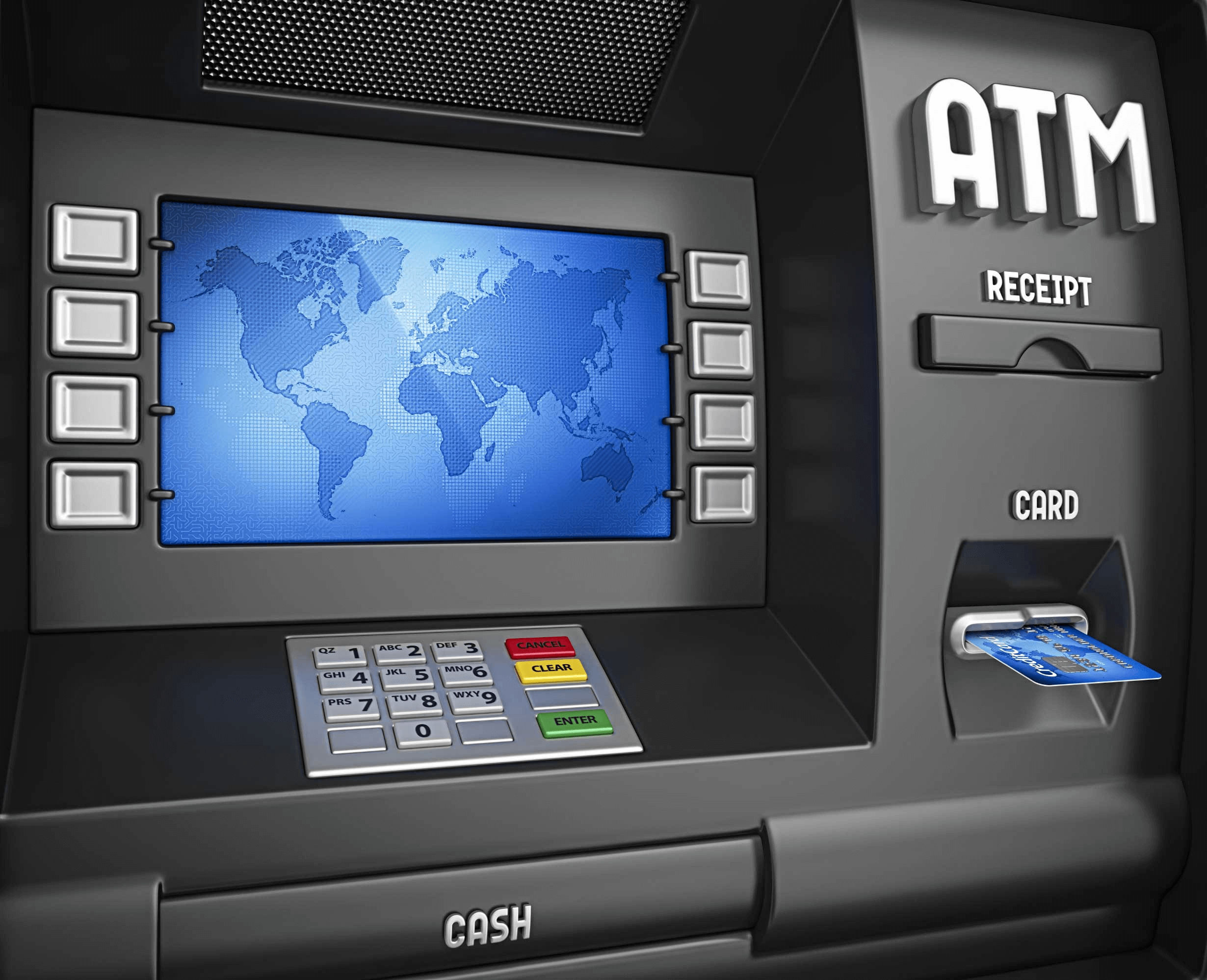 Cash or card?
While cash is used for small purchases and street vendors in Vietnam, most establishments accept payments from major credit card providers such as Visa. Hotels, tour operators, boutiques, restaurants, grocery stores, and spas all generally accept international debit and credit cards.
Conversion rates and swiping fees will be set by your card provider. So with a few exceptions, your larger travel expenses in Vietnam can be covered by card, on the spot or online in advance, reducing the need to carry and convert large sums of cash on the road.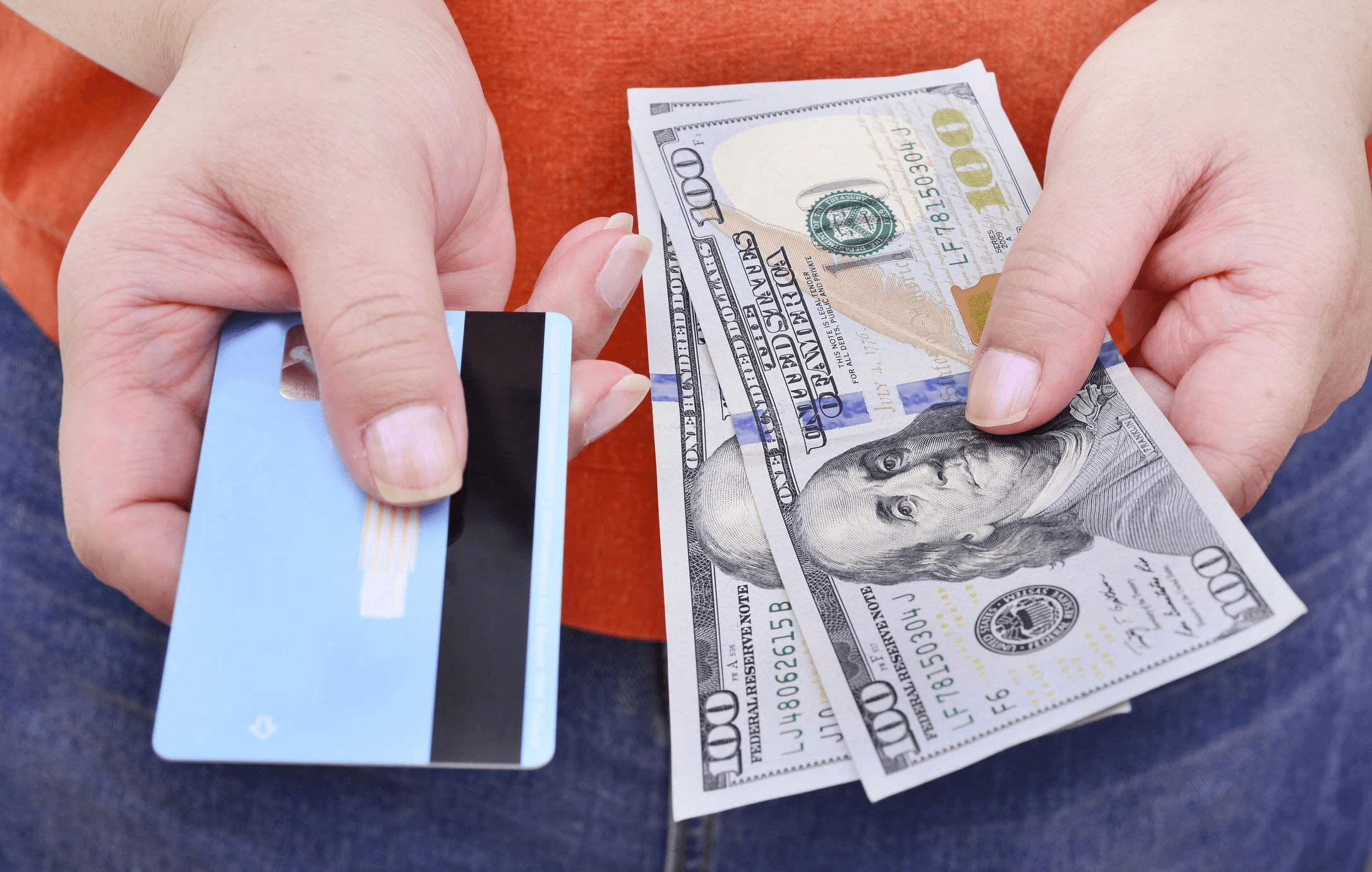 Is traveling to Ho Chi Minh expensive?
Ho Chi Minh City is an incredible travel bargain compared to most of the rest of the world, though it's also among the more expensive cities in Vietnam. Most items cost less than half of what you would pay in the West, and anywhere from 5% to 25% less than what they would cost in many other Southeast Asian countries.
How much do things cost in Ho Chi Minh?
Food:
Ho Chi Minh city food costs on average USD 10-15 daily if you eat mostly street food. You can double that to USD 20-30 daily if you prefer eating inside in cheaper air-conditioned restaurants. If you want to enjoy luxurious food in hotels expect to pay up to USD 200 daily.

Like anywhere else in the world, eating local is always the cheapest option! You don't need to pay more than 15,000-35,000 VND for a bowl of pho. You can expect to pay no more than 40,000-50,000 VND for a tasty baguette filled with vegetables and pork.

Transportation:
Getting around in Saigon is ridiculously cheap. A cab from the airport to your hotel will cost around $5. A motorbike Grab ride, which is Asia's version of Uber, costs $1-$2 to go to most places!


Drinks:
Drinks offered in western restaurants are higher priced than the same ones found in local Vietnamese restaurants. While a beer might only cost you 30,000 VND in a local food shop, the same brand of beer might cost you 35,000-50,000 VND in a cheaper western food restaurant.

At a typical bar or nightclub, a beer will cost $2-$4. Cocktails and wine will cost a lot more, usually around double the price of beers at every venue. Coffee is super cheap, starting from around $1 for a standard coffee to about $3 for the fancier Western-style coffees like a cappuccino or latte.


Hotels:
Budget hostel - 300,000 VND (13 USD)/night
Mid-range hotel - 700,000 VND (30 USD)/night
Luxury hotel - 3.5 million VND (150 USD)/night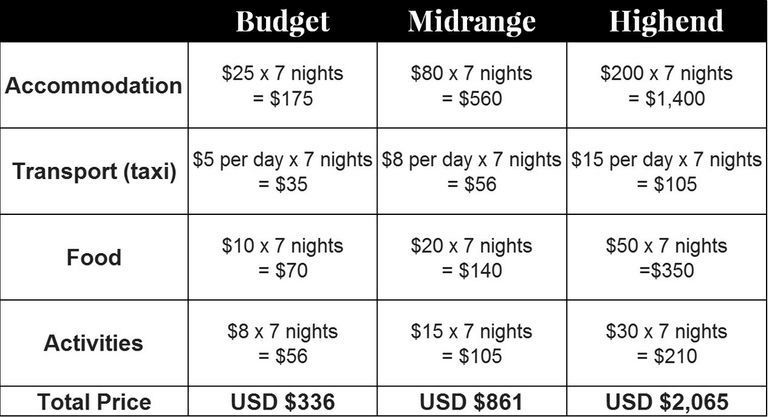 Our Top Trending Tours
All-Inclusive

Ho Chi Minh Most Historical Spots & War Museum Tour

All-Inclusive

Ho Chi Minh City by Motorbike: The Oldest Spots

All-Inclusive

Ho Chi Minh City by Motorbike: Top Historical Spots
Tipping in Vietnam
Tipping is not customary in Vietnam but it is highly appreciated, especially when going to beauty salons and when taking private tour guides. In some restaurants in Vietnam, a 5-10% service charge is added to the bill, forcing customers to pay a tip regardless of their perceptions of the service.
Fortunately, this is only the case in high-end restaurants. Anyway, if you're very content with the service, you can always tip an extra amount of 5-10% of the bill, even when the service charge is included. You should hand over the tip in person to the outstanding staff to make sure it fully belongs to them.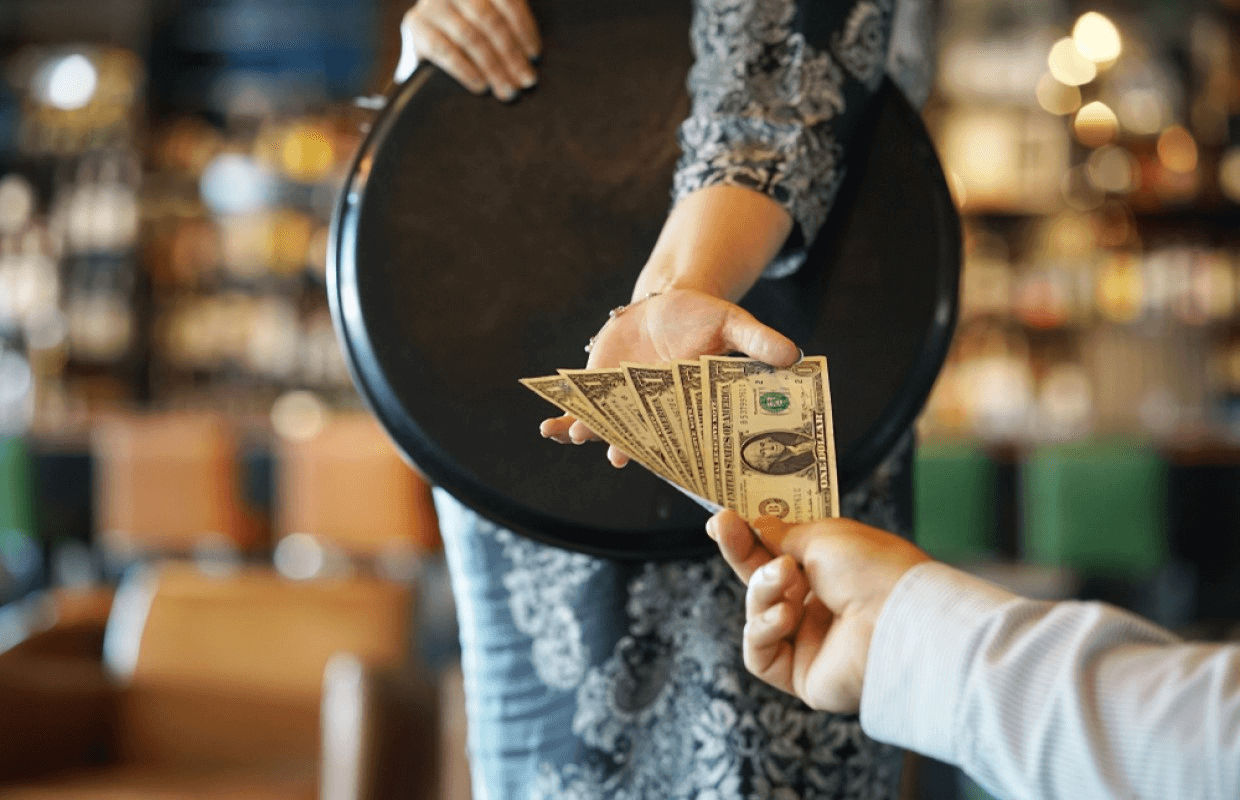 Conclusion
We hope that we have given you some insight on Ho Chi Minh City and the way money is handled there! With all these points in mind, an amazing trip to Vietnam awaits you! And we hope to see you soon on one of our guided tours!
Get your VACATION on!
Expertly curated emails packed full of vacation inspiration, travel tips and more!