Top 3 Must-See Hidden Alleys In Ho Chi Minh City
Top 3 Must-See Hidden Alleys In Ho Chi Minh City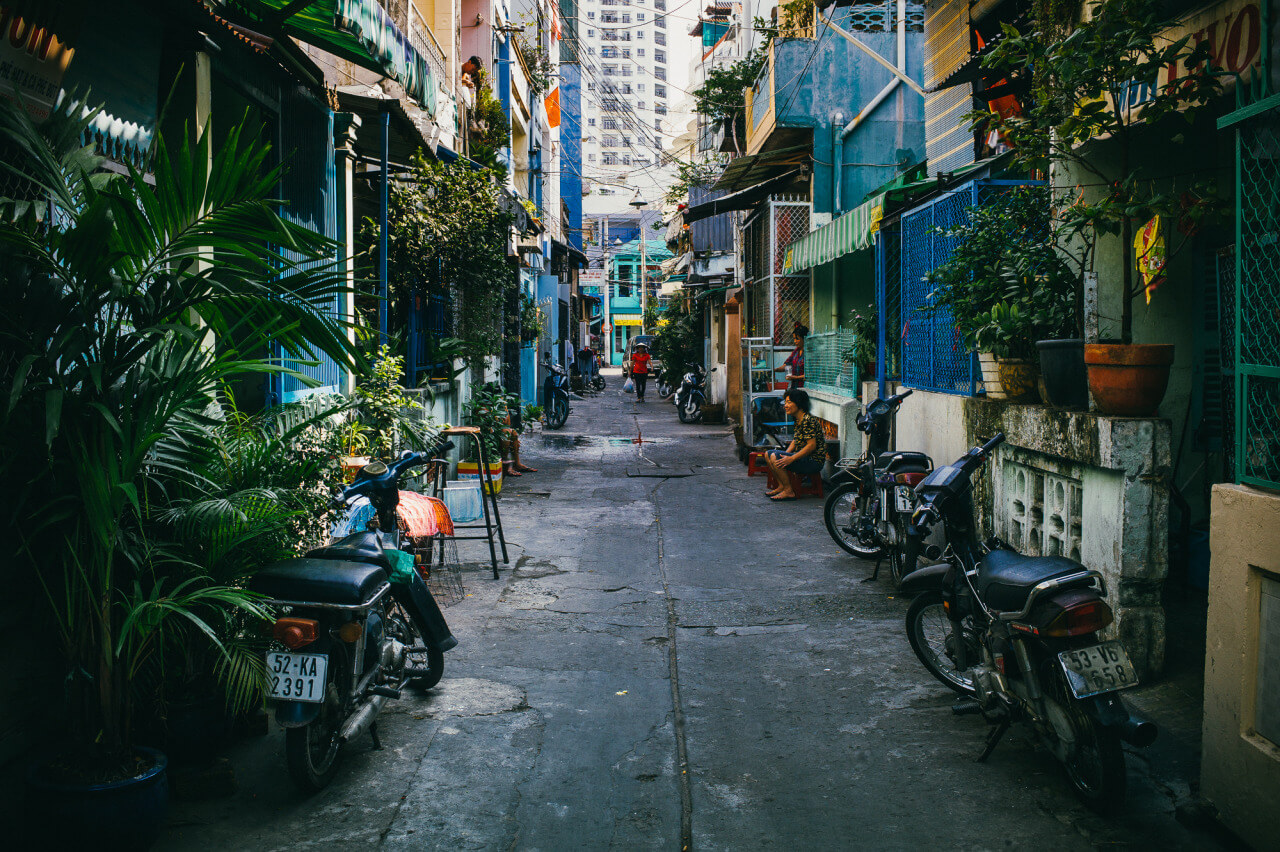 We don't have to tell you Ho Chi Minh is a must-visit if you're planning a trip to Vietnam. The vibrant metropole has everything a tourist could ever dream of. Modern skyscrapers and Buddhist pagodas, finger-licking street food, more rooftop bars than you can count (including tasty cocktails), and for the shopaholics, did we mention the luxury boutiques yet?
You won't be bored in Vietnam's biggest city for a second! After all, there is a reason why its nickname is the 'Pearl of the Far East.'
One crucial thing, though, is that you look further than all the big tourist attractions and activities. If you want to get to know a city and experience it like a local, it's in the details.
So get away from the hustle and bustle in the main streets every once in a while and take your time to discover the network of little alleys that weave through the city. Graffiti, flowers, Little Japan or Chinatown, Ho Chi Minh City has it all!
1. Hem 15B Le Thanh Ton
Little Japan in the middle of downtown Ho Chi Minh City, you didn't see that one coming, right? And the history of this town-within-a-town is quite remarkable too. Many years ago, a few Japanese moved here because of the affordable house prices. Others followed quickly, making the Japanese area grow naturally until it became the little enclave it is today.
Walking into Le Than Thon Street, you're welcomed by big gates, colorful lanterns, Japanese signs, and some of Japan's best food. This is the place to be if you're into ramen and/or sushi! And, if you're a die-hard Japan lover, there are manga and anime stores too! And graffiti! Are you convinced yet?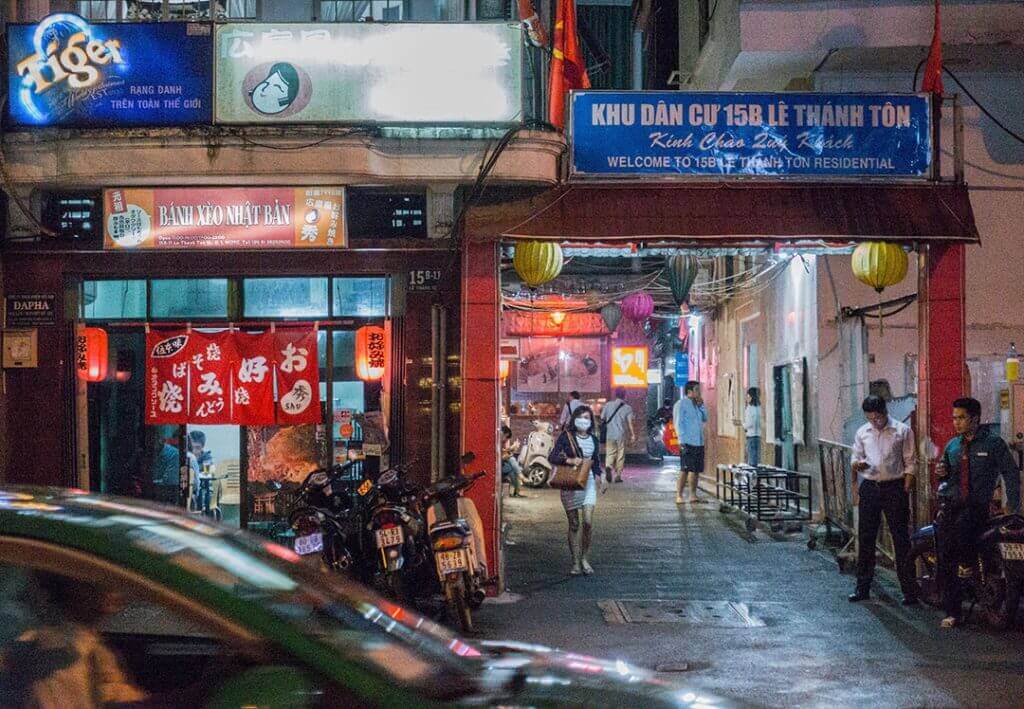 2. Hao Si Phuong
Many cities worldwide have their own Chinatown, and Ho Chi Minh City is no exception to that rule. But, while the rest of the town seems to develop and change overnight, time seems to stand still over here.
Hao Si Phuong, a 100-year-old alley, is the perfect example. The buildings are old, the Chinese characters on signs and walls have stayed the same, and most families have lived here for generations.
Therefore, this area's vibe is entirely different from the chaos and bustle of Ho Chi Minh City's big main streets. Children are playing in the street, roosters are fighting, clothes are hanging to dry between the different homes, and you can often see little Buddhist altars through the open doors.
You can get some of the best dumplings and noodle soups here too.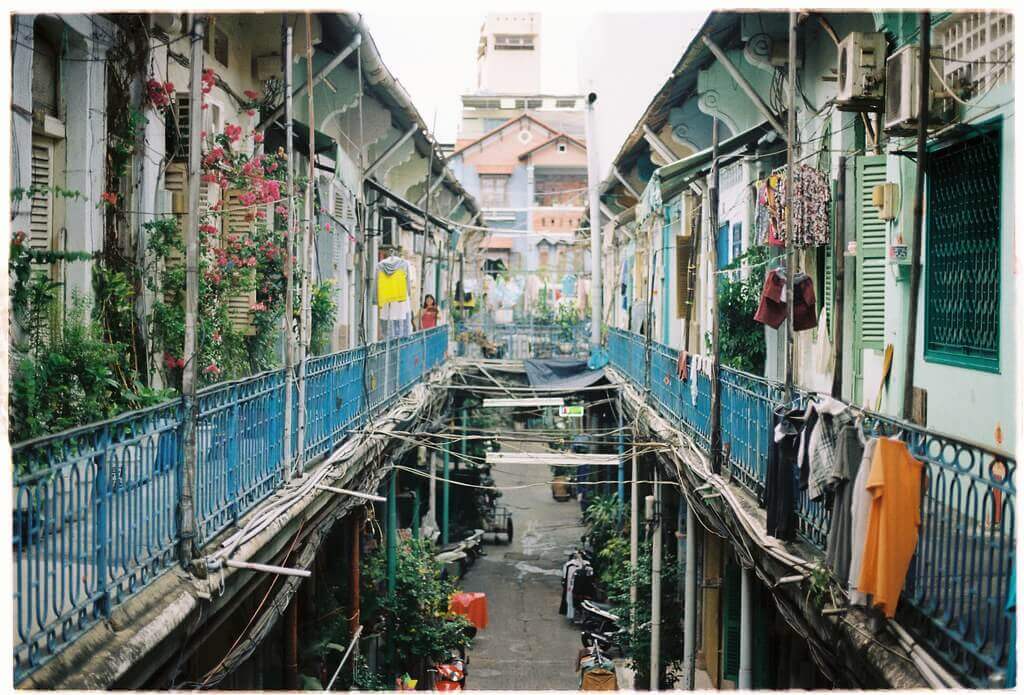 Our Best Selling Tour
All-Inclusive

Ho Chi Minh Local Foodie Experience

Our Ho Chi Minh City Local Foodie Experience will take you to some of the best local food spots in Ho Chi Minh City. If you want to experience and taste some delicious local Vietnamese food (and coffee) and at the same time learn about the local culture then this private tour is for you!The morning
3. Alley 200 Xom Chieu
Now, who's hungry? Then head to Alley 200 Xom Chieu, a 100-meter-long food alley in District Four! In the morning, there's a market where the locals buy fresh vegetables, fruits, and herbs, but the place turns into a true food paradise when the sun goes down.
From the classic noodle soup, dumplings, and fried rice to salty fried fish, offal stew (yes, really), and sugared bananas. Better open that pants button already!
200 Alley is hard to find, though. When you take a Taxi or Grab, tell the driver to drop you off at Xom Chieu Church. It is located at the end of the alley, so it's only a short walk from there. Enjoy!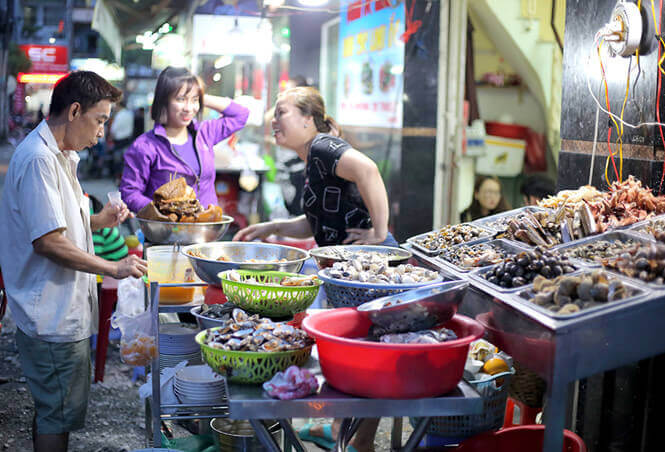 Get your VACATION on!
Expertly curated emails packed full of vacation inspiration, travel tips and more!