 Where is Ho Chi Minh City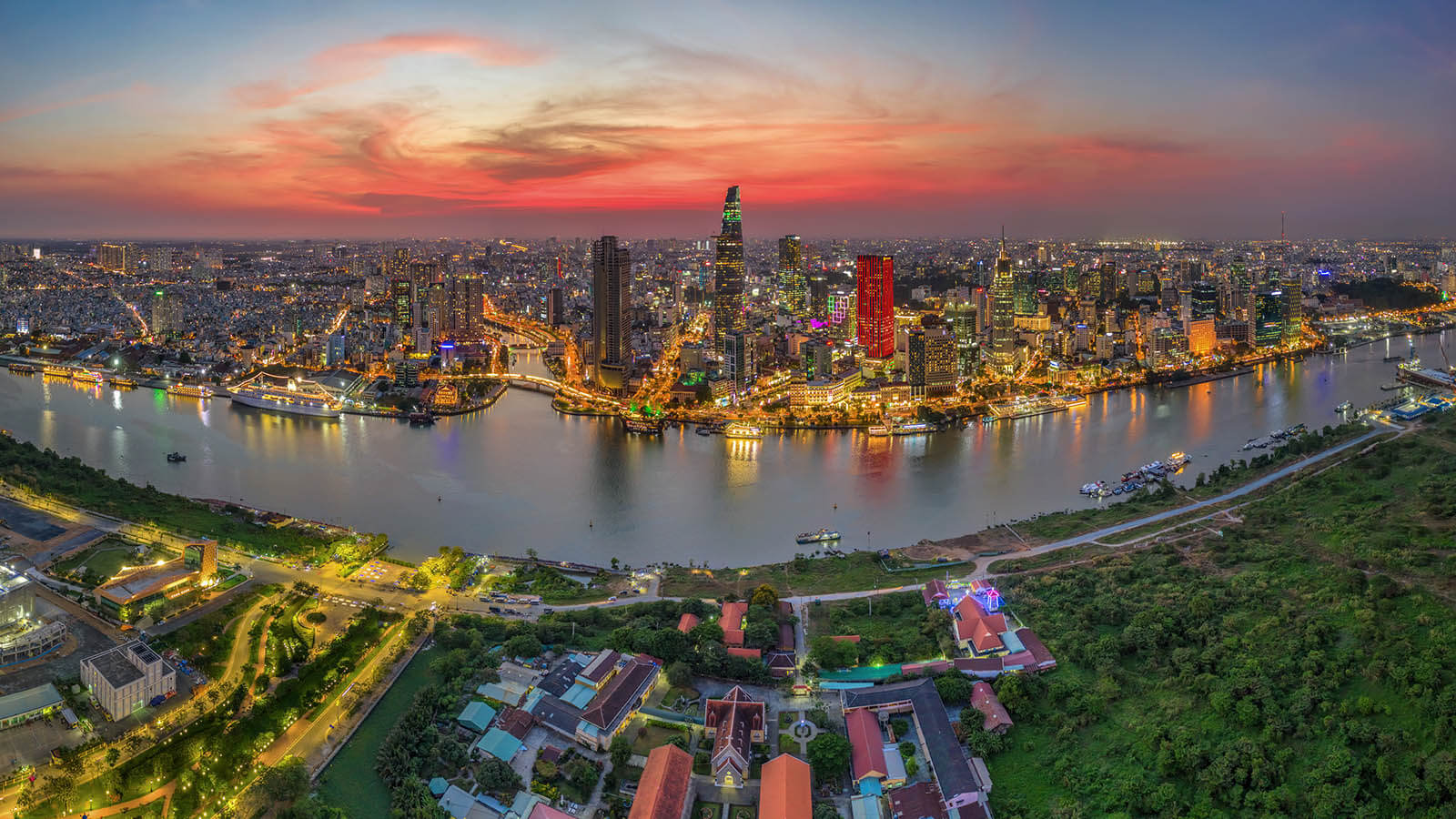 Destinations
Destinations
Blog detail
Where is Ho Chi Minh City?
Ho Chi Minh city, also known as Saigon, is the largest city in Vietnam. It is located in the southeastern part of the country, on the banks of the Saigon River, roughly 60km from the South China Sea, between Southeast Vietnam and the Mekong Delta.
The city also shares borders with Binh Duong province in the north, Tay Ninh province in the northwest, Dong Nai province in the east/northeast, Ba Ria - Vung Tau in the southeast, and Long An and Tien Giang province in the southwest. Located in the heart of Southeast Vietnam, Ho Chi Minh is an important transportation hub connecting the many surrounding provinces of the country, making it a crucial international gateway.
The city has a population of over 8 million people, and is the cultural, economic, and political center of Vietnam. It's also often the first stop for visitors who travel to Vietnam!
The best way to discover this alluring city is by exploring the city on a private tour! This is exactly why we have curated our very own
private tours in Ho Chi Minh
– because we think it's one of the best destinations in the world and we want to help you discover it in the best way possible! Our friendly local tour guides will ensure you get to see the real Ho Chi Minh by sharing their in-depth knowledge and advice to help keep you happy, interested and safe on your tour trip. They'll act as your personal tour guide, driver and photographer for the day – what could be better?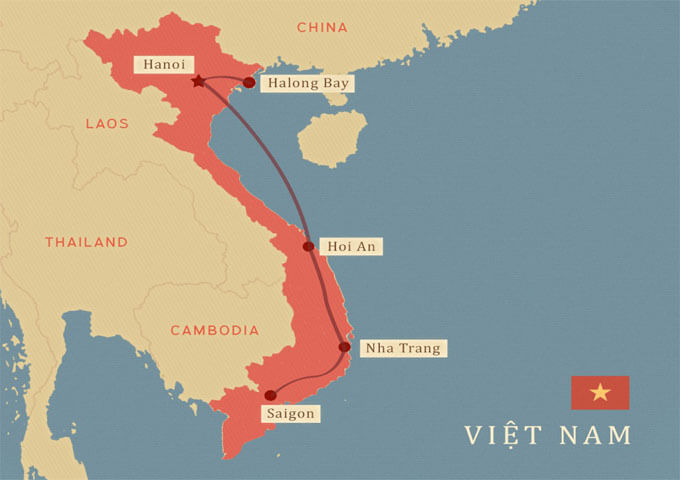 Are Ho Chi Minh and Saigon the same city?
Yes, they are. We understand this can be confusing but it actually makes a lot of sense as its name changed throughout history. Let us explain:
Ho Chi Minh City has been the official name of the city since 1976. After winning the Vietnam war in 1975, the North of Vietnam renamed Saigon in honor of the country's prime minister called Ho Chi Minh, a communist revolutionary leader and Vietnam's biggest hero, who is remembered primarily for his lifelong battle against great odds to build an independent and unified Vietnam. So Saigon, the former capital of South Vietnam, was renamed Ho Chi Minh City in his memory. The name change was not voluntary on the part of those living in the South; it was a statement of the North's success.
The old name "Saigon" is still used daily by many Vietnamese — particularly in the south. "Saigon" simply has fewer syllables and is used more often in daily speech. On the other hand, official documents nearly always refer to Vietnam's most populous city as Ho Chi Minh City. The newest generation of Vietnamese youth growing up under the current government tends to use "Ho Chi Minh City" slightly more often.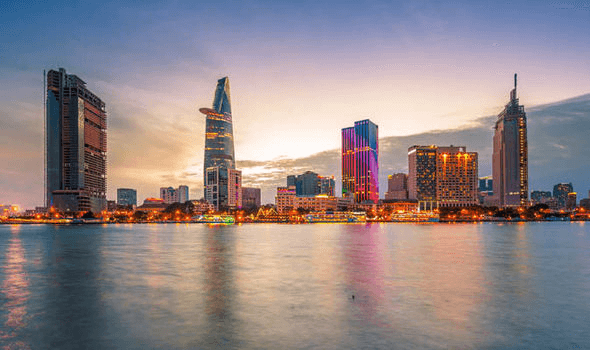 What is Ho Chi Minh city like?
There are numerous types of architecture in the city, ranging from grandiose French colonial buildings and broad boulevards (this because of the French conquest of Saigon in 1859) to the sleek skyscrapers of the present day.
Now the city is a highly bustling metropolitan and the throbbing heart of a rapidly developing country, with designer malls and fine restaurants vie for space with age-old temples and street food stalls, forming an uneasy but fascinating blend of old and new. It's a great place to explore no matter what your budget!
Ho Chi Minh City also has some of the best food in Vietnam! You can enjoy street food, fine dining, and a variety of other cuisines in a number of city restaurants. This city is well-known for its abundance of interesting craft breweries and coffee shops, making it an ideal spot to explore Vietnam's burgeoning beer and coffee culture.
The city is divided into 19 urban districts and 5 rural districts. The urban districts are numbered from 1 to 12 with 7 additional districts such as Binh Thanh, Phu Nhuan, Tan Binh, Thu Duc, Go Vap, Binh Tan and Tan Phu. Each district has its own character though some are more frequently toured than others.



Best time to travel to Ho Chi Minh
Vietnam has a tropical monsoon climate, making the best time to visit Ho Chi Minh the dry season which typically runs from December to April or May. The wet season from May to November shouldn't discourage you from travel though, as frequent tropical storms usually come in the form of brief afternoon downpours. The average temperature in the city ranges from 26°C and 29°C, although it can hit up to 40°C in the hottest months (March-May).
Make sure to check our
blogpost where we talk about the best time to travel to Ho Chi Minh in detail!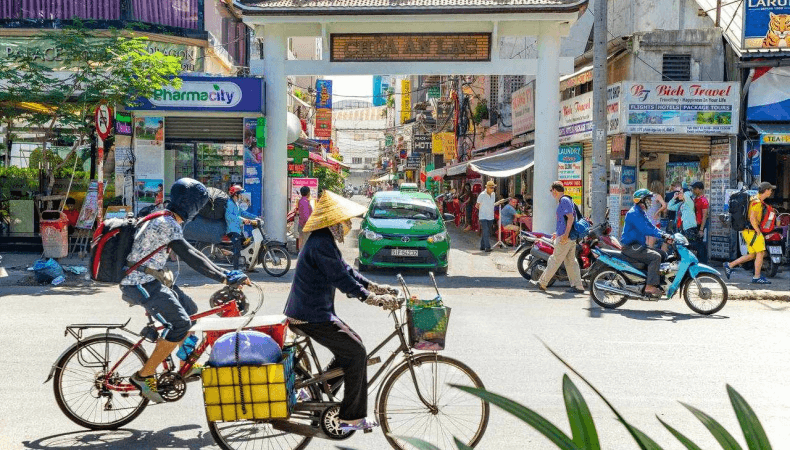 (Fun) Facts about Ho Chi Minh
Religion: Approximately 73% of Vietnamese adhere to Vietnamese folk religion or non-religion practices, while 12% practice Buddhist beliefs; 8% are Christians, and the remaining 7% is divided between Caodaism, Hoahaois, and other religions.


Ho Chi Minh City has a rich coffee culture: here's a guide to the best coffee shops in Ho Chi Minh city!


Solo female travelers: are safe in Ho Chi Minh! Just use common sense and stay away from shady streets at night!


Driving is chaotic: To drive a scooter in Ho Chi Minh City you need to be fearless, you need to have little regard for the law or other motorists, and you have to be a little crazy too – the whole experience is chaotic from start to finish.


Visa: To visit Vietnam, all travelers must have a valid passport and, depending on the nationality and passport, a visa. Citizens from 24 countries are allowed visa-free entry to Vietnam within the time frame of 14-30 days. Citizens of 80 countries are given e-visas, while others may easily apply for a visa upon arrival. Other countries not included in the aforementioned categories must acquire a visa before traveling. For more information, read our detailed blog post about Vietnam Visas!


You have to re-learn how to be a pedestrian: Scooters frequently use the sidewalks as their own little expressways so you cannot assume that you can relax when you're at the side of a road…and parked scooters often block the sidewalks so you have to step out into the roads if you want to get where you're going. On top of this, crossing the road is one of the hardest things to do in HCM (and Vietnam in total). No one stops at pedestrian crossings and because a good percentage of drivers don't appear to know what a red traffic light means you have to employ a somewhat unique technique when crossing the road in Ho Chi Minh City.


Language: Vietnamese; though most Ho Chi Minh tourist spots will usually have English-speaking guides! Learn more about language in Vietnam here!


Tipping: Tipping is not customary in Vietnam. While some institutions like restaurants and hotels will add a 10% service charge, it is not required but greatly appreciated. For taxis, you can round up the bill or allow the driver to keep the minimal change. For other services like a tour guide or a masseuse, you can tip upwards of VND15,000.


Bargaining: Bargaining is normal in Ho Chi Minh, especially in the night market Saigon and streets. Always let the vendor offer the first price, and only bargain if you're serious about buying. If you're buying several of the same item, it is easier to ask for a lower price. Try to keep your negotiations from getting too heated – keep a smile on your face and conduct everything with good humor


Time Zone: GMT+7; does not observe daylight savings time


Voltage: 220V


Electric Socket: A type (two flat vertical pins), C type (two round pins), F type (two round holes)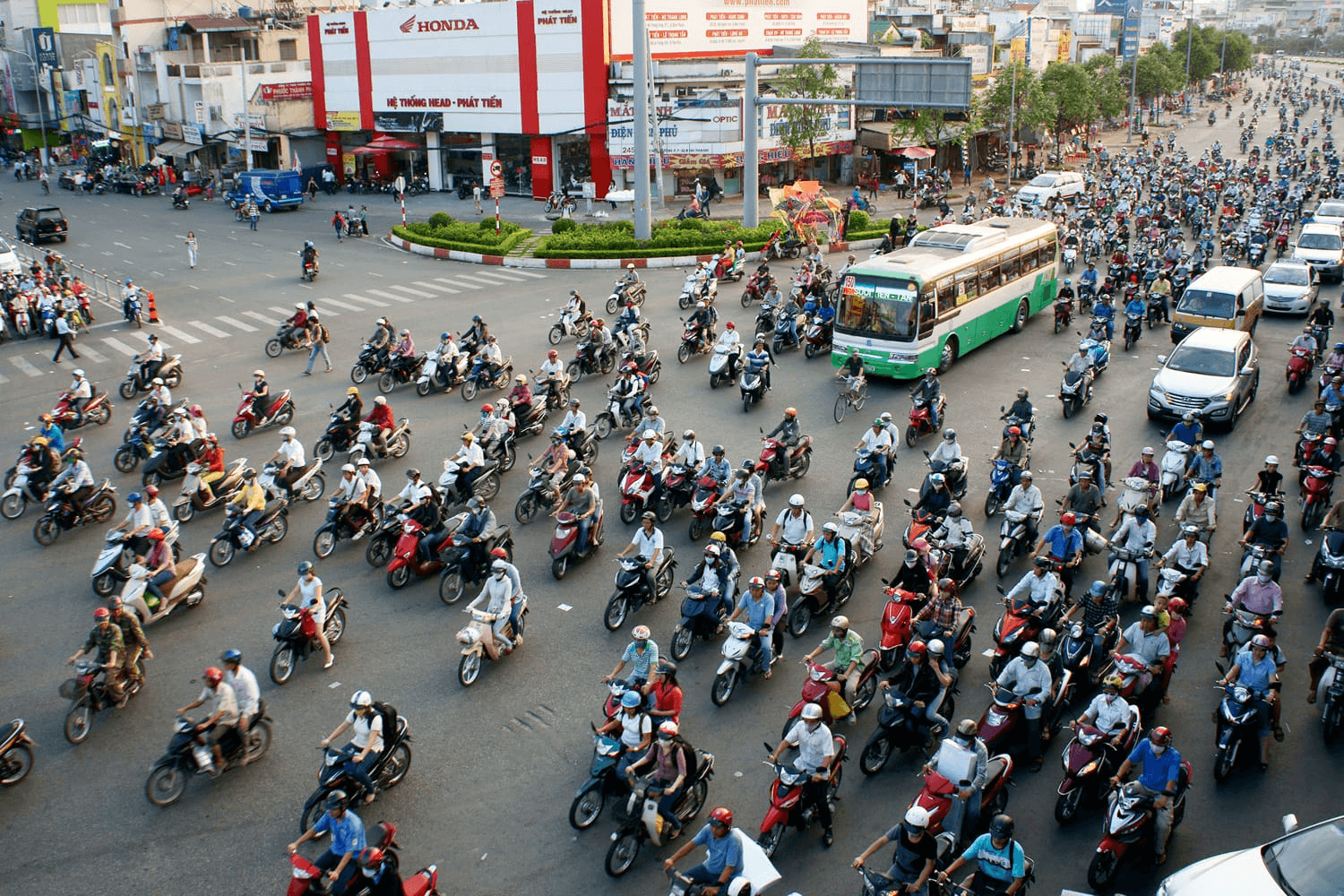 Conclusion
From the breathtaking views from the many rooftop bars to the busy night markets and stunning french architecture, everything about Ho Chi Minh is enticing and your time here will be beyond special! Our private
tours in Ho Chi Minh
are designed to allow you to fully immerse yourself in the Vietnamese culture.
If you have any questions about your trip to Vietnam, or you have any concerns, just ask our friendly team who is always on hand and ready to help!
3 weeks ago
Get your
Vacation on!
Vacation more, get inspired
Expertly curated emails packed full of vacation inspiration, travel tips and more!
Expertly curated Emails for travel inspiration, vacation tips and hacks and much more! Subscribe and upgrade your traveler skills with Forevervacation.