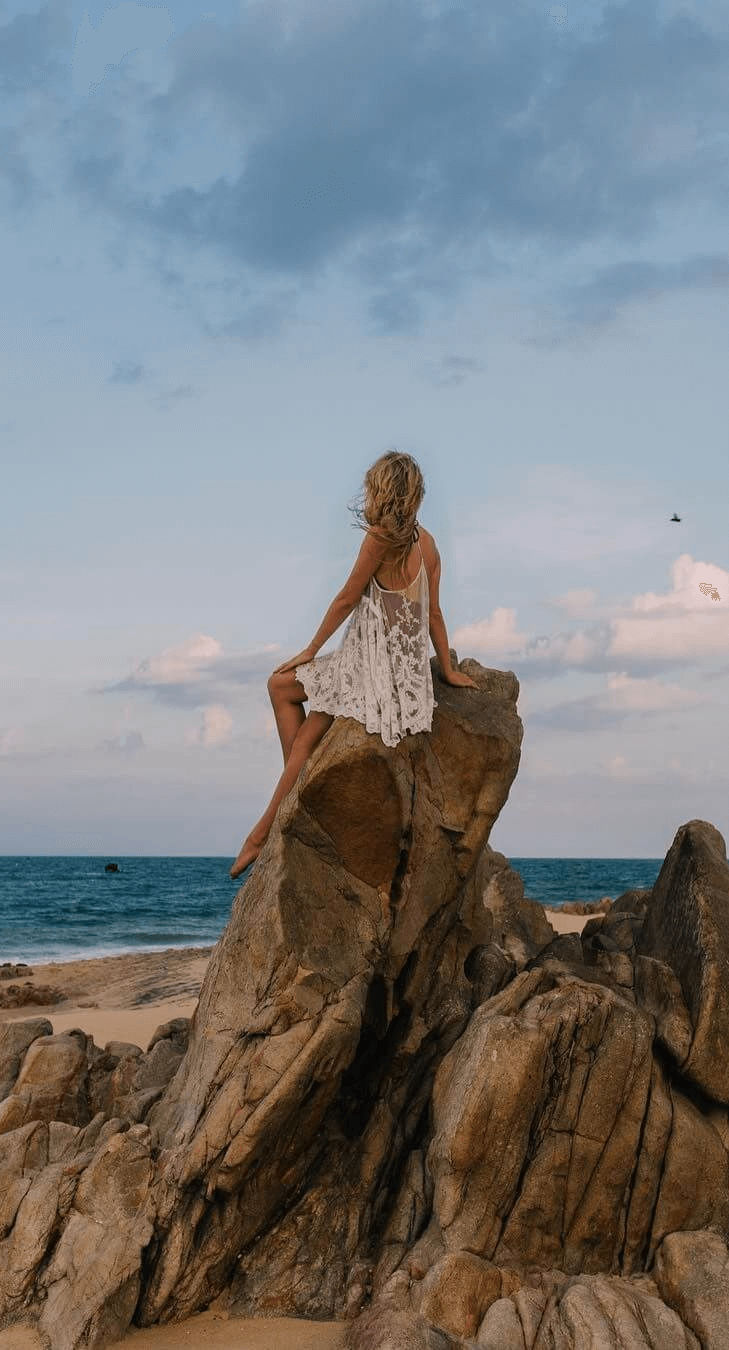 Quy Nhon
Insider's Guide - What to do and Where to go in Quy Nhon
Quy Nhon is the capital of Binh Dinh Province in Vietnam. One of the less well-known tourist destinations, this coastal medium-sized town definitely deserves a bit more attention in our opinion! Bordered by stunning beaches and countryside, it really is breathtaking. With a rich history dating back to the 11th century, it's also a super interesting one to visit.
At present, Quy Nhon is a developing port city but it is set to grow and attract more tourists very soon - so get in early to see what it's all about! Also, the seafood is great!
Sightseeing
Chua Long Khan Buddhist Temple

Chua Long Khuan is a large Buddhist temple located in the heart of Quy Nhon. It was first constructed in the 18th century, however nothing of the original temple remains and a new building was erected in its place in 1956.
The temple houses an impressive statue of a Boddhisatva, who is said to embody the compassion of all Buddhas. While you're there, definitely check out the nearby golden twin Buddha statues in Ngoc Hoa Monastery that overlook the ocean on the Phuong Mai peninsula as well!
Cham Temples

Traveling from the airport to the city, you may notice large brick architectures scattered across the landscape - these are the remains of the Cham temples.
Built by Champa rulers who first came to Quy Nhon in the 11th century, there are dozens of them around the city!
Not all of them are easily accessible, so we suggest visiting Thap Doi, Thap Banh It or Thap Duong Long as these are the most intact.
Thap Doi or the 'Twin Towers' are located only 2 kilometres from the city center. Expect impressive brick structures and beautiful sandstone sculptures of dancers, animals and lotuses - bliss!
Binh Dinh Museum

For all the history lovers out there - Quy Nhon has many amazing museums to explore! The Binh Dinh Museum stores a wide variety of artifacts ranging from the Cham dynasty to American weapons used during the Vietnam War. It's definitely worth a look!
Nature & Views
Hoang Hau Beach

Bordered with hills on one side and the South China Sea on the other, Quy Nhon has plenty of picturesque landscapes and sun-kissed beaches on offer.
The beachfront stretches right from the Quy Nhon port to the hills and is easily accessible. Hoang Hau Beach is one of our favorites due to the crystal clear water and white sand that never seems to be too crowded.
It's also famous for its unique egg-shaped rocks - the perfect place to spend a day! Only a short distance from the city center too, it's definitely worth a stop.
Phuong Mai Peninsula

Swim and snorkel to your heart's content in this beautiful area, located away from the city on the other side of the Thi Nai Bridge, the longest oversea bridge in Vietnam.
Nhon Ly is one of the most frequented beaches in the area. You may also come across the Phuong Mai sand dunes, a vast expanse of sand that is constantly changing due to the sea-winds.
Simply relax on the beach all day or go out exploring and you'll be sure to find bright blue ocean, coral reefs, fantastic cliff walks and more!
Eo Gio Beach

If it's a day of hiking you're after, head to the most stunning hiking trail in Quy Nhon - Eo Gio. Once you get to the top you'll be rewarded with stunning views of Eo Gio Beach. So worth it!
Food
Fishcakes from Thuan Hong Fish Noodle Store

Like all the other cities in Vietnam, Quy Nhon is home to some amazing food! The most famous specialty in this beautiful coastal city is definitely the fresh fish cakes.
Usually served with rice noodles in a fish broth (made from the fish bones and heads - no waste here) and topped with home-made chili sauce, this is not one to miss!
Collect your own seafood at Ky Co Beach

Ky Co Beach can be accessed from the popular Nhon Ly in the Phuong Mai peninsula. Here you can come and take a dip near the cliffs to try and catch your own seafood!
Think sea cucumbers, sea snails and more! You can even camp on the beach and spend a night cooking your freshly caught seafood over an open fire...what an experience!
Tre Restaurant

Now if you fancy treating yourself to something a little more luxurious, check out Tre Restaurant near Bai Dai Beach.
Serving a mix of western and Vietnamese cuisine for breakfast, lunch and dinner - including prime butcher cuts from a live cooking counter - this place is impressive.
Dine in style on a beautiful seascape platform overlooking the scenic Quy Nhon Bay. Perfection!
Rooftop Bars
Seagull Hotel

To enjoy a delicious cocktail and a view of the city at night, head to Seagull Hotel. This luxurious hotel is situated right in the centre of the Quy Nhon Beach so is really easily accessible from anywhere in the city.
While you're here why not also try the spa facilities for ultimate relaxation?
Quy Nhon Sports Bar

It may not sound that fancy, but the Quy Nhon Sports Bar is known as the best bar in town! Head to the rooftop bar on the fourth floor for a stunning view of the picturesque beach, and an icy cold beer or cocktail.
Also offering an extensive food menu and daily events - including a ladies night - this is a great place to hang out and meet locals and fellow travelers alike!
Karaoke Dragon

Ok you got us...this isn't exactly a rooftop bar. But it is the BEST karaoke bar in Quy Nhon!
If you're into night life, going to a karaoke bar is a right of passage in Quy Nhon and Karaoke Dragon is the biggest and fanciest one going! So let your hair down and sing your heart out for a night - we guarantee you'll have fun!
Shopping
Dam Market

One of Quy Nhon's biggest local markets, here you'll find an abundance of freshly caught seafood! Even if you're not interested in buying, it's totally worth going just to take in the hustle and bustle of the place and see the fisherman bringing in their catches!
The sounds, smells and sights of this place will be nothing like you've experienced before.
Quy Nhon Night Market

After an active day taking in the sights, end your day at the Quy Nhon Night Market. Blended in to the the urban landscape, here you can find anything from cheap-as-chips clothing to delicious local delicacies.
Bau Da Liquor Village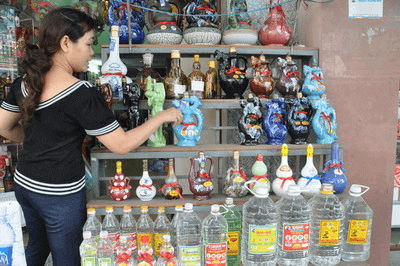 Not your usual kind of market, this place specializes in 'Bau Da' - one of the best liquors in Vietnam. The special thing about Bau Da alcohol is the water.
It comes from one village and you cannot find it anywhere else. Since this alcohol is cooked for six hours with a high concentration, it could be up to 50 percent once it's done.
Although this alcohol is really strong, it doesn't make your head throb in the morning. Having some pig's ear (tre) while sipping a cup of Bau Da alcohol will certainly make your day memorable. And at only 2 - $5 USD per liter, it's definitely worth a try!