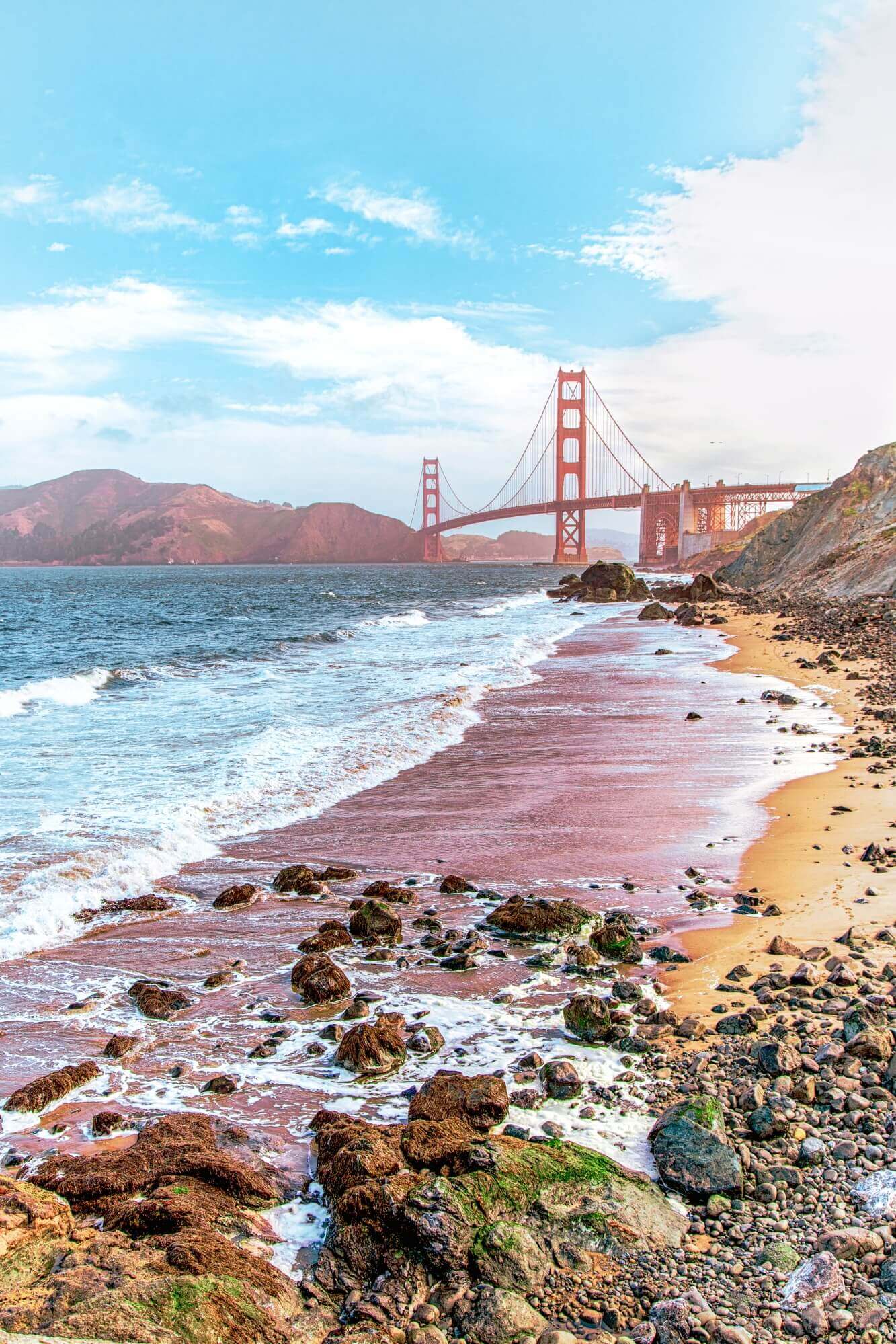 San Francisco
Insider's Guide - What to do and Where to go in San Francisco
San Francisco is a hub of excitement, and the cultural, commercial and financial heart of Northern California. The city is the 13th most populated in the US but has the second highest population density in the country, with only New York being busier.
It may be small, but it still ranks as one of the greatest cities in the world!
Famous for cable cars, a dynamic waterfront, and a soaring golden bridge, this city truly has it all. With cuisine ranging from Michelin-starred dining to outrageous food trucks, world-renowned symphony, ballet, theater, and opera, plus almost endless outdoor adventures.
San Francisco justifiably stands out as one of the ultimate must-visit cities on any traveler's wish list.
The hardest part will be deciding where to go first! We've put together this city guide, to help you out and make sure you don't miss any of the best bits!
Sightseeing & Attractions
Golden Gate Bridge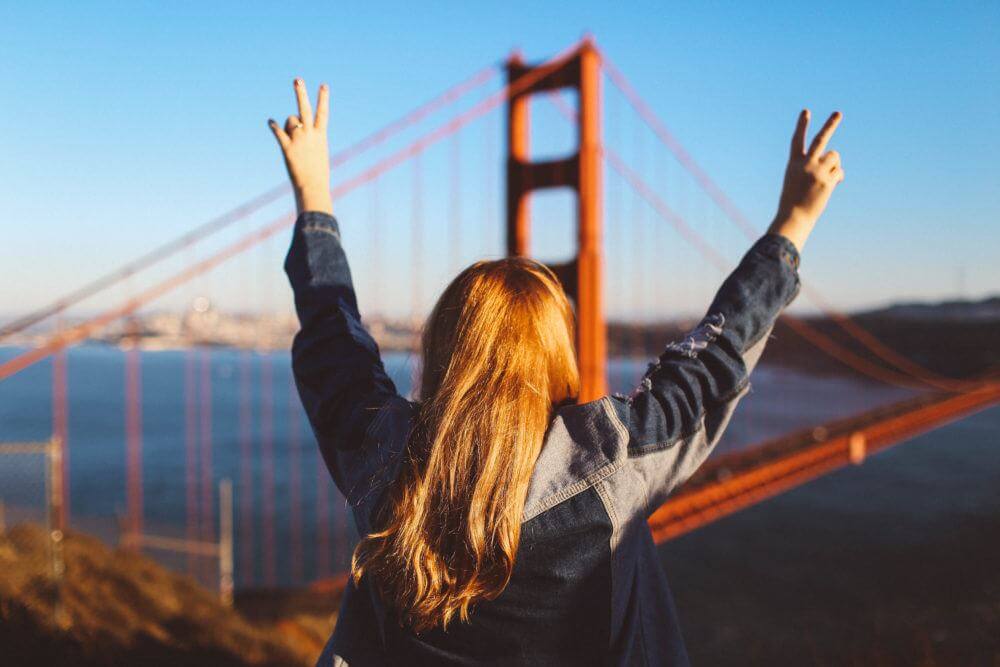 Without a shadow of doubt, the Golden Gate Bridge should be number 1 on your list of places to visit in San Francisco - it's iconic!
You can walk or bike across the 1.5 mile art deco-inspired bridge and enjoy sweeping panoramic views to the Pacific, Marin Headlands and San Francisco Bay.
Many tourists will begin their walking tour of the bridge at the Presidio of San Francisco, the unique national park that is considered to be the origin of the beautiful city of San Francisco.
It's a unique way to experience San Francisco, plus it's absolutely free! Be sure to get some great snaps here - a moment you won't forget!
Fisherman's Wharf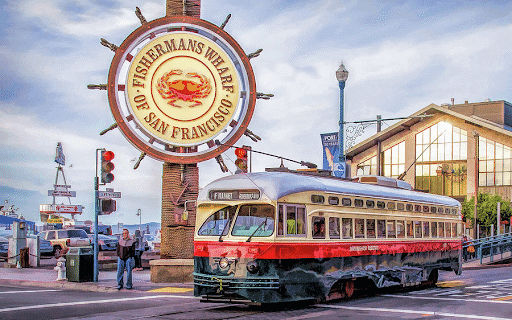 Fisherman's Wharf was once home to a fleet of more than 400 fishing boats. You still see pictures of the old days on postcards and social media feeds today!
However, few of these boats still remain and the wharf has become more of a tourist hotspot, known for its wealth of attractions, shopping, restaurants and bakeries.
You can easily spend the whole day here, watching the boats and perusing the shops. Be sure to sample some of the famous freshly baked sourdough at Boudin's Bakery and the locally caught seafood while you're here!
Alcatraz Island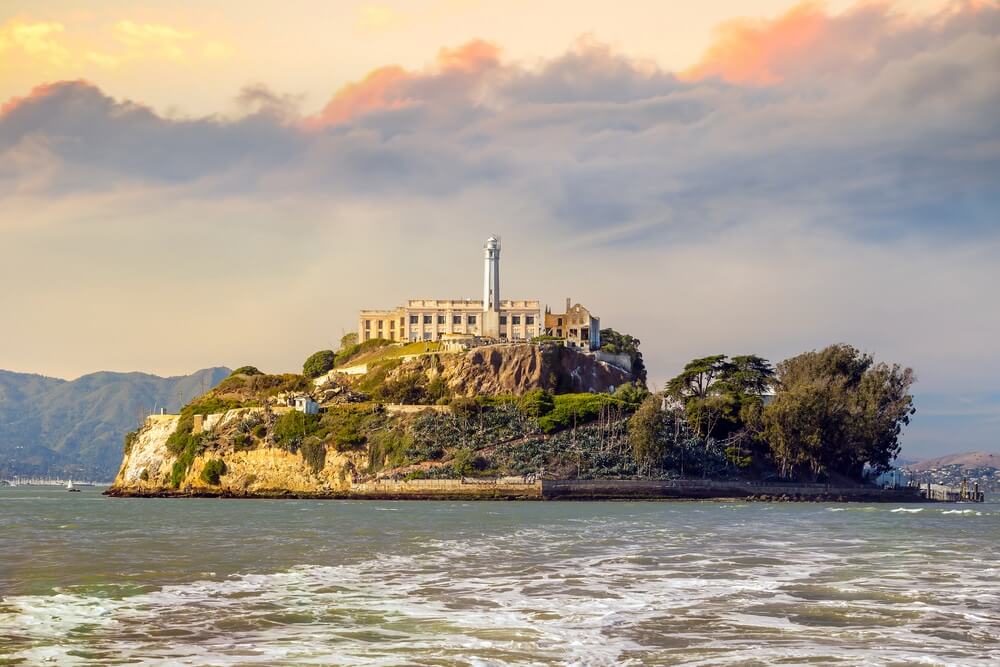 In 1854, the West Coast's first lighthouse was built on San Francisco's Alcatraz Island to guide the ships coming and going through the Golden Gate.
Government officials quickly decided that the tiny, 22-acre island was also an ideal location for a federal prison due to it being surrounded by perilous currents, extreme tides, and hypothermic water temperatures, so escape from this prison seemed impossible.
Although it operated for only three decades, it remains fixed in the American psyche as the ultimate 'bad guy' prison, famous for housing notorious bad guys such as Al Capone.
Take a ferry to the island and explore the abandoned prison by day or night to experience it for yourself and learn all about the 23 prisoners that tried to break out of Alcatraz - all were killed or recaptured except for 3 men who successfully escaped in 1962.
Their whereabouts are still unknown…
Nature
Twin Peaks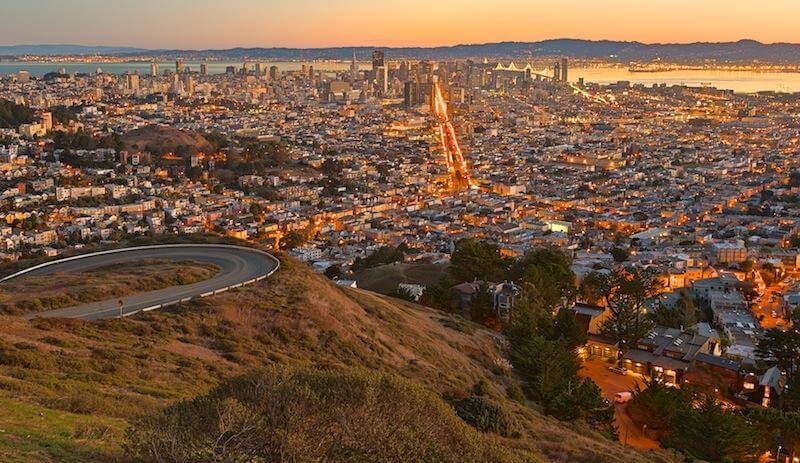 Want a spectacular 360 degree view of San Francisco? Head for the top of Twin Peaks, San Francisco.
These two hills rise almost 1000 feet above the City and sit just about in its geographical center.
From the viewing area next to the parking lot at the top, you can see many of San Francisco's landmarks: the Golden Gate Bridge, Bay Bridge, Alcatraz, Transamerica Building, downtown skyscrapers and Market Street.
At night, they even do light shows on the tapered tip of the skyscraper!
Muir Woods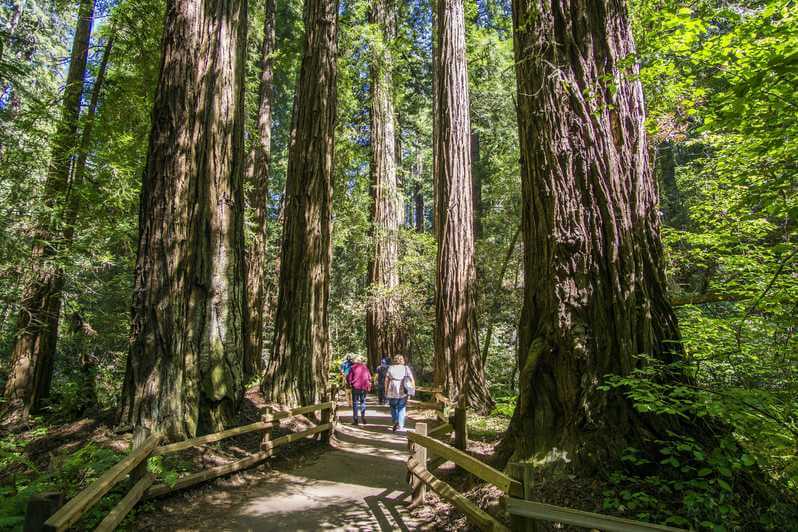 Muir Woods is the closest place to San Francisco where visitors can see coastal redwood trees, just a few miles north of the Golden Gate Bridge. Coastal redwood trees are the planet's tallest living things.
They can reach 379 feet tall! The tallest of them would tower 74 feet above the Statue of Liberty if they were side by side. In Muir Woods, they don't get that big, just a mere – but still impressive – 258 feet. Without a doubt a must-see!
Golden Gate Park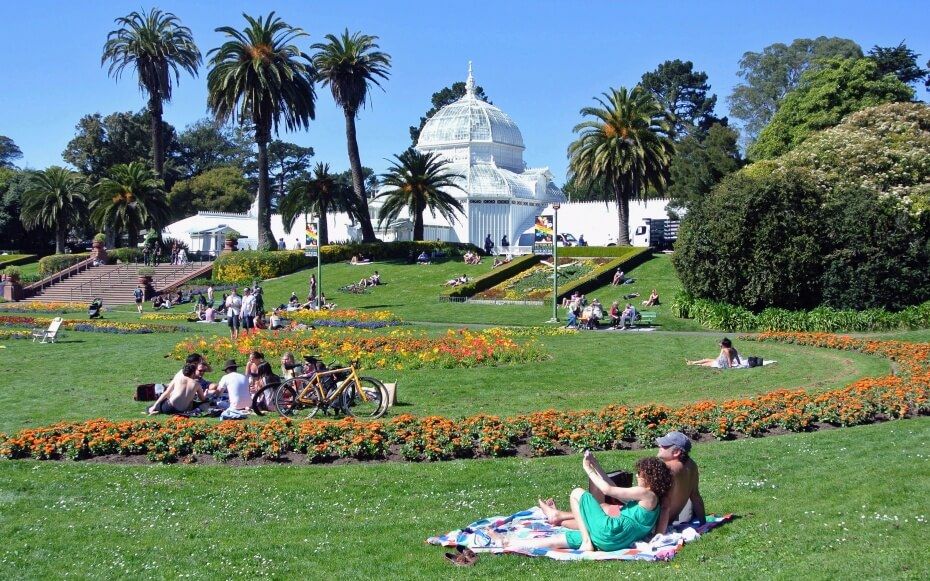 Golden Gate Park stretches across the city of San Francisco for over 3 miles and over 1000 acres of public land. It's an oasis within the bustling city and has plenty of attractions and activities for both tourists and locals to enjoy.
There are 10 lakes in Golden Gate Park but Stow Lake is a must-see, whether you're just stopping by for lunch or taking a paddle boat out on the water. The boathouse is open from 10am-4pm daily and offers boat and bike rentals as well as snacks and drinks.
Take a stroll around the lake, skip some rocks and enjoy the outdoors. Be sure to check out the awesome food trucks that are usually dotted around the park too!
Ocean Beach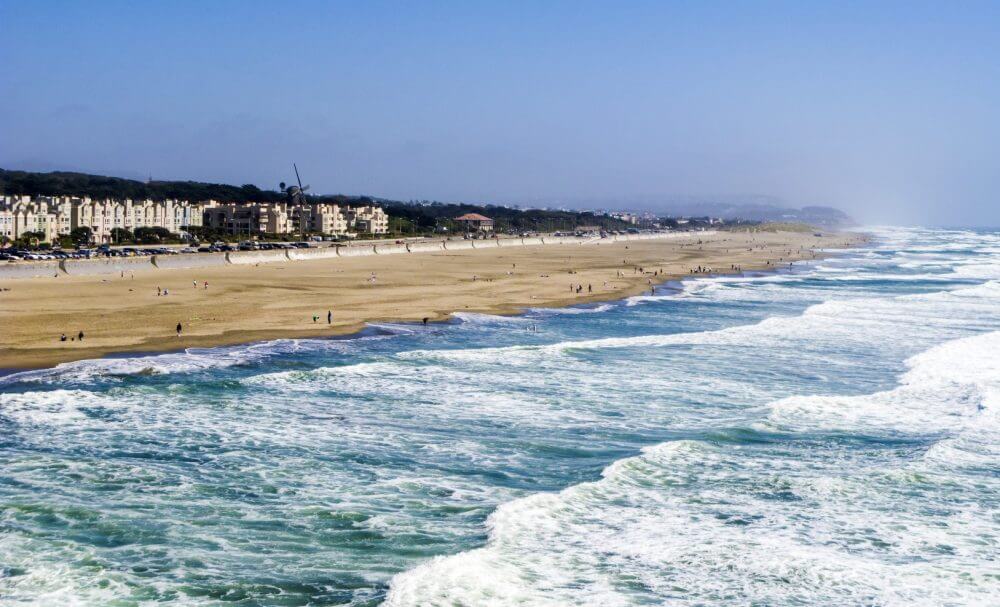 Ocean Beach in San Francisco is the perfect place to build a bonfire, fly a kite, or ride a wind-powered kite buggy through the sand.
It's the most-visited beach in the San Francisco area, and the views of the Pacific Ocean and nearby Cliff House are camera-ready. This 1.5-mile-long beach is also San Francisco's largest beach.
The sand looks black in places, not because of oil spills or pollution, but due to particles of magnetite, a magnetic rock that washes up after storms. It will actually cling to magnet!
A sandy path runs along the tops of the dunes, through the ice plant, which is perfect for strolling, and a paved path lies just across the Great Highway, great for walking or cycling.
Food
Devil's Teeth Baking Company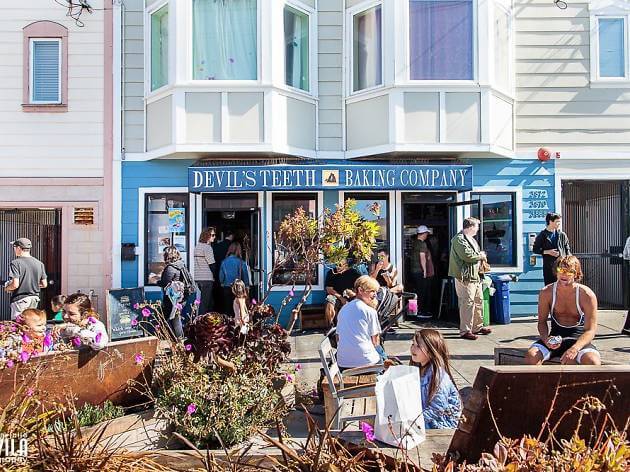 San Francisco doesn't have a defining breakfast food like bagels or breakfast tacos, but the breakfast sandwich at Devil's Teeth is almost as iconic. Even if you're coming from Union Square or close to Pier 39, it's worth making the trek out to this bakery in the Sunset just for this.
There will usually be a line(a sign of just how good this place is), but it moves fast, and once you get your sandwich you can go a few blocks down to Ocean Beach to eat while the rest of the city wakes up.
Hog Island Oyster Bar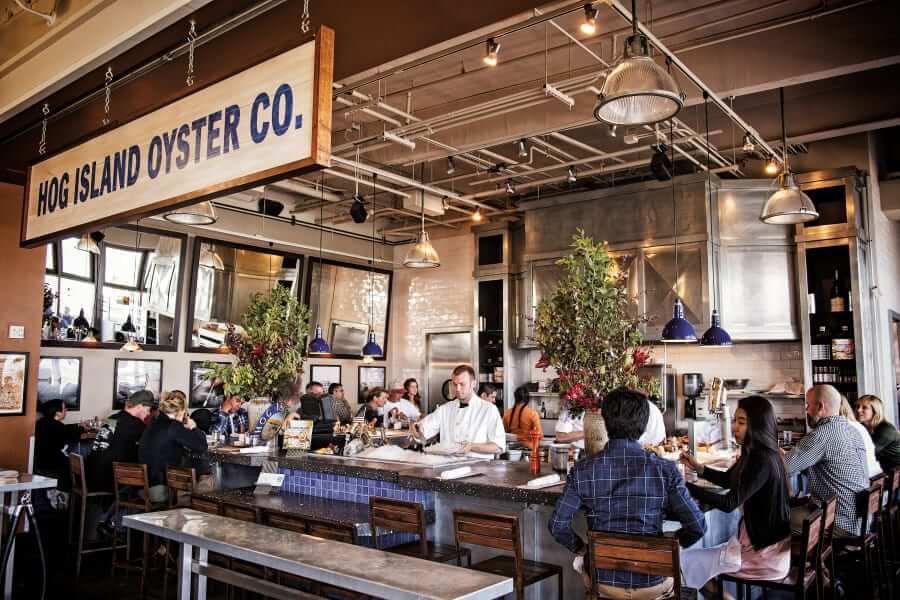 Being so close to the ocean in San Francisco, you just have to try the fresh local oysters and seafood while you're here!
The seafood at Hog Island is simply fantastic, and when you come here, you also get the bay views at the Ferry Building.
After you make it to the front of the queue(there will be a queue), order a few dozen oysters and the amazing chowder, drink a glass of rosé, and browse the local farmers market produce (Thursday - Saturday) that's on offer.
Or if you fancy having a go at cooking your own fresh seafood, then Swan Oyster Depot is the place to go for fresh oysters, cracked crab, and pretty much every other delicious raw sea creature you could want. If you're not sure about what you're doing, just ask someone behind the counter.
Trattoria Contandina
If it's your first time in San Francisco, you're going to end up walking up Columbus Avenue to check out the city's version of Little Italy at some point.
There are plenty of authentic Italian restaurants to choose from but Trattoria Contadina is as good as it gets when it comes to old-school Italian food.
The menu has the classics like veal saltimbocca and housemade gnocchi with tomato cream that are exactly what you want from a place like this. It's a five-minute walk uphill from Little Italy, but so worth seeking out.
Plus, you can pick your favorite celebrity headshot on the wall after you order!
Bars
Bar Bocce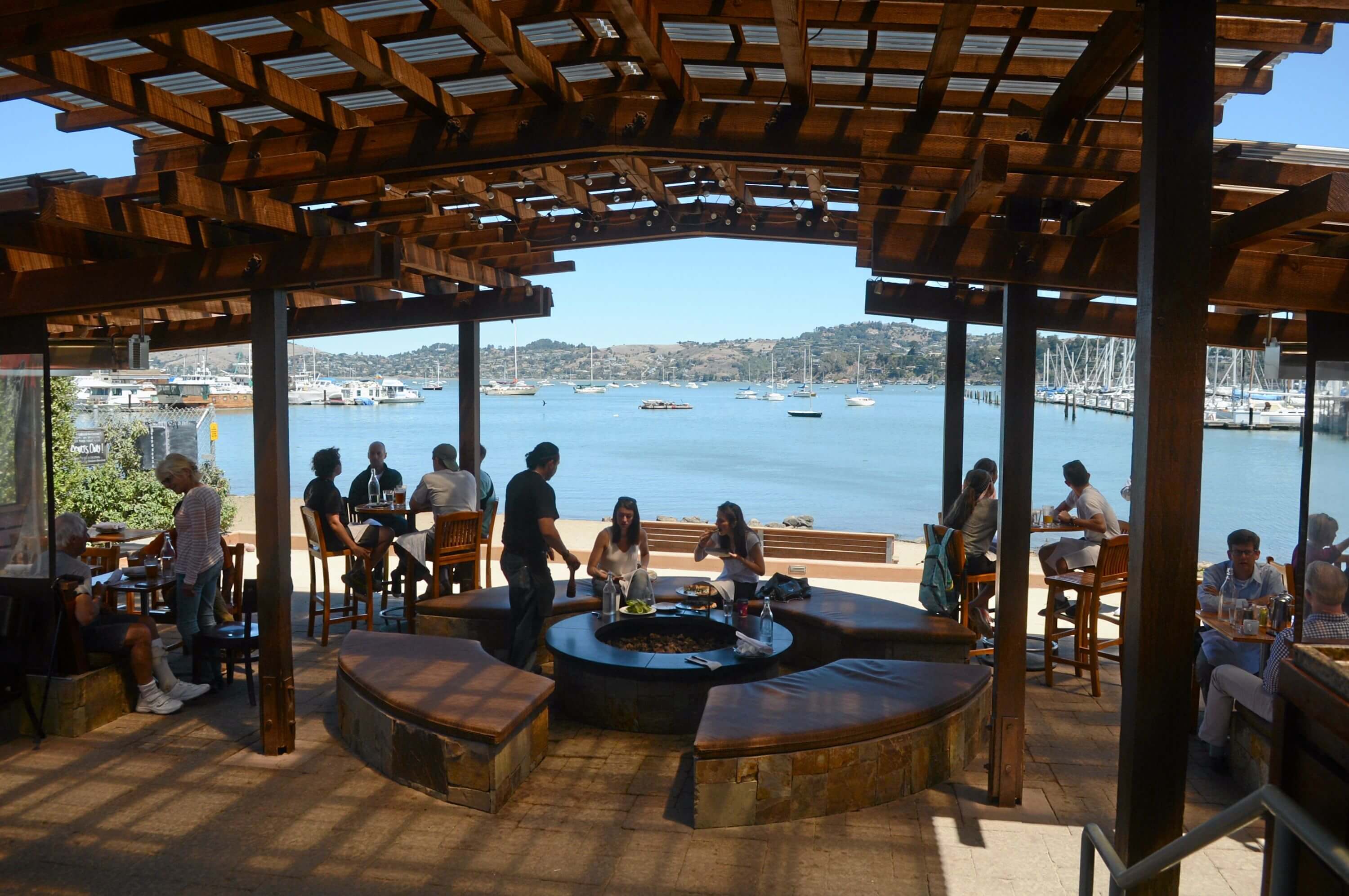 Sausalito is right across the bay and it's a great place to check out views of the Golden Gate Bridge with the city behind it and to explore the nearby Muir Woods. While you're there getting in touch with nature, you should stop in for drinks by the water at Bar Bocce.
Get here early so you can snag a table in the shade and watch the place fill up with everyone trying to find some sunlight by the bay. When you inevitably get hungry, you can stay here and order some delicious Italian snacks.
Stay here all night or move to one of the many nearby restaurants for more food, of course!
Li Po Cocktail Lounge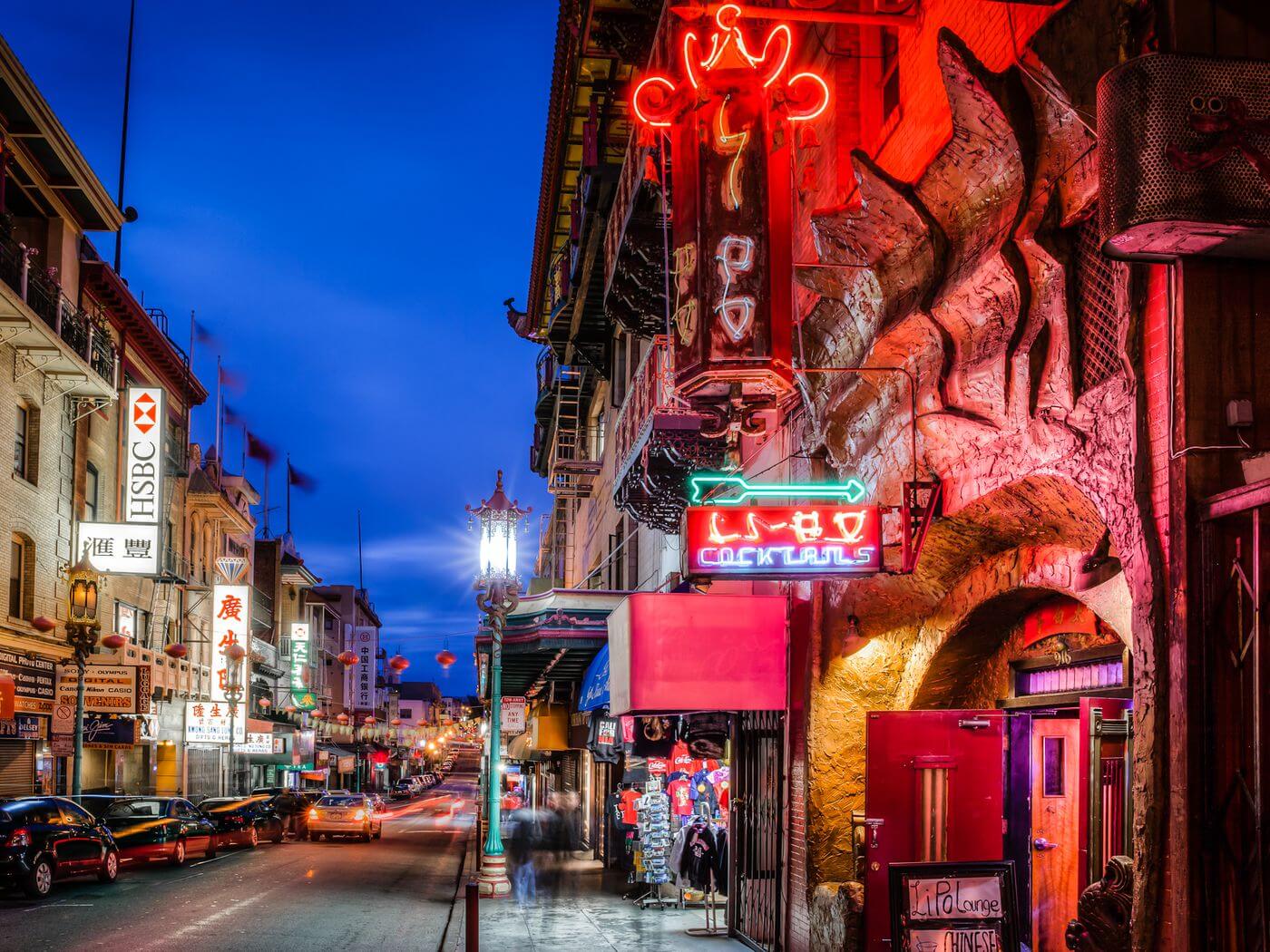 Li Po Cocktail Lounge in Chinatown has all the essential ingredients for a great dive: it's super dark inside, has questionable carpeting decisions, and a basement with minimal cell phone reception.
It's a great spot to come to with a group and grab a booth as you plot out your night ahead. And while you're at it, drink a few Chinese mai tais, which are the house specialty.
And if you have a few too many, at least you know there are plenty of great food outlets nearby to soak up some of those cocktails!
Trick Dog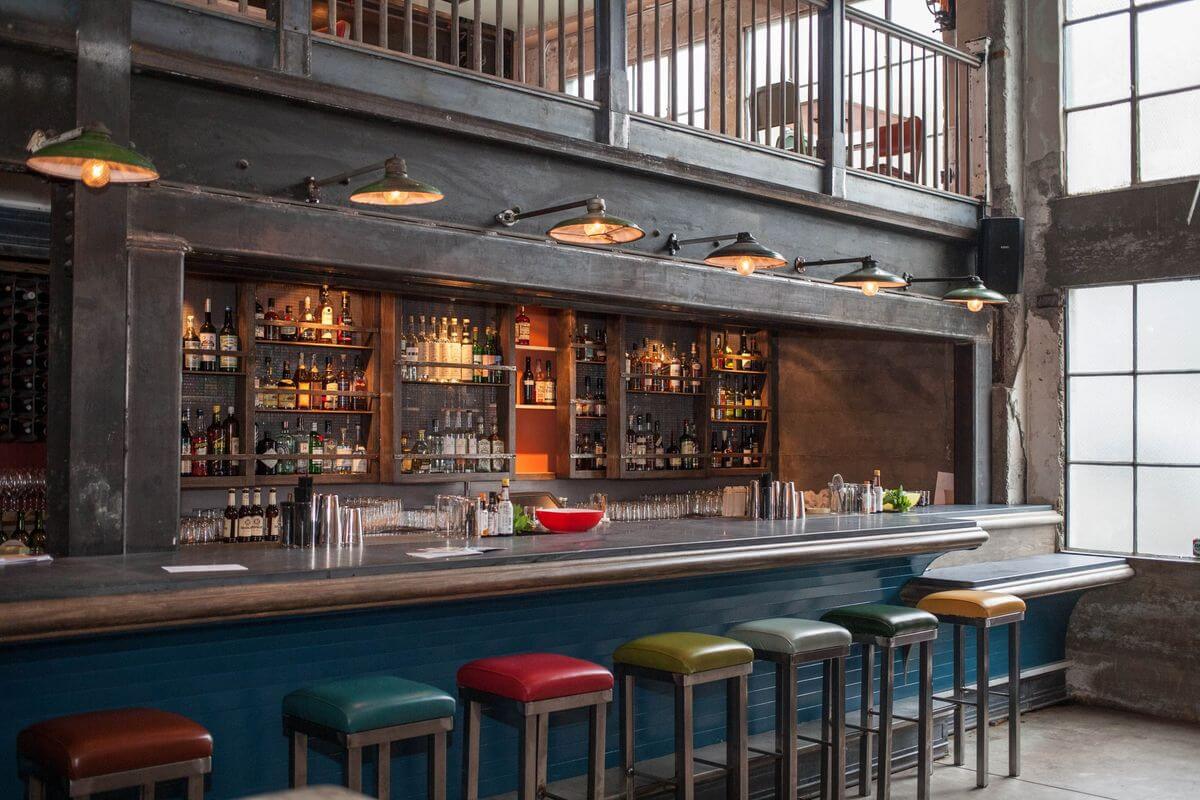 Trick Dog is one of the best cocktail bars in the city. The bar's drink menu changes often, but is always based on a theme, like tattoo artists or movie villains, and the drinks are consistently fantastic.
If you're not in the mood for anything on the menu, this is one of the only bars where the bartenders actually seem like they enjoy helping you build a drink from the ground up - at least as long as they're not swamped.
It's a great place to grab a drink before dinner at Flour + Water(another amazing Italian), or as the starting point for a bar crawl around the Mission. They have pretty good food upstairs, like the "trick dog" hamburger in hot dog-form and housemade chicken nuggets.
Shopping
Union Square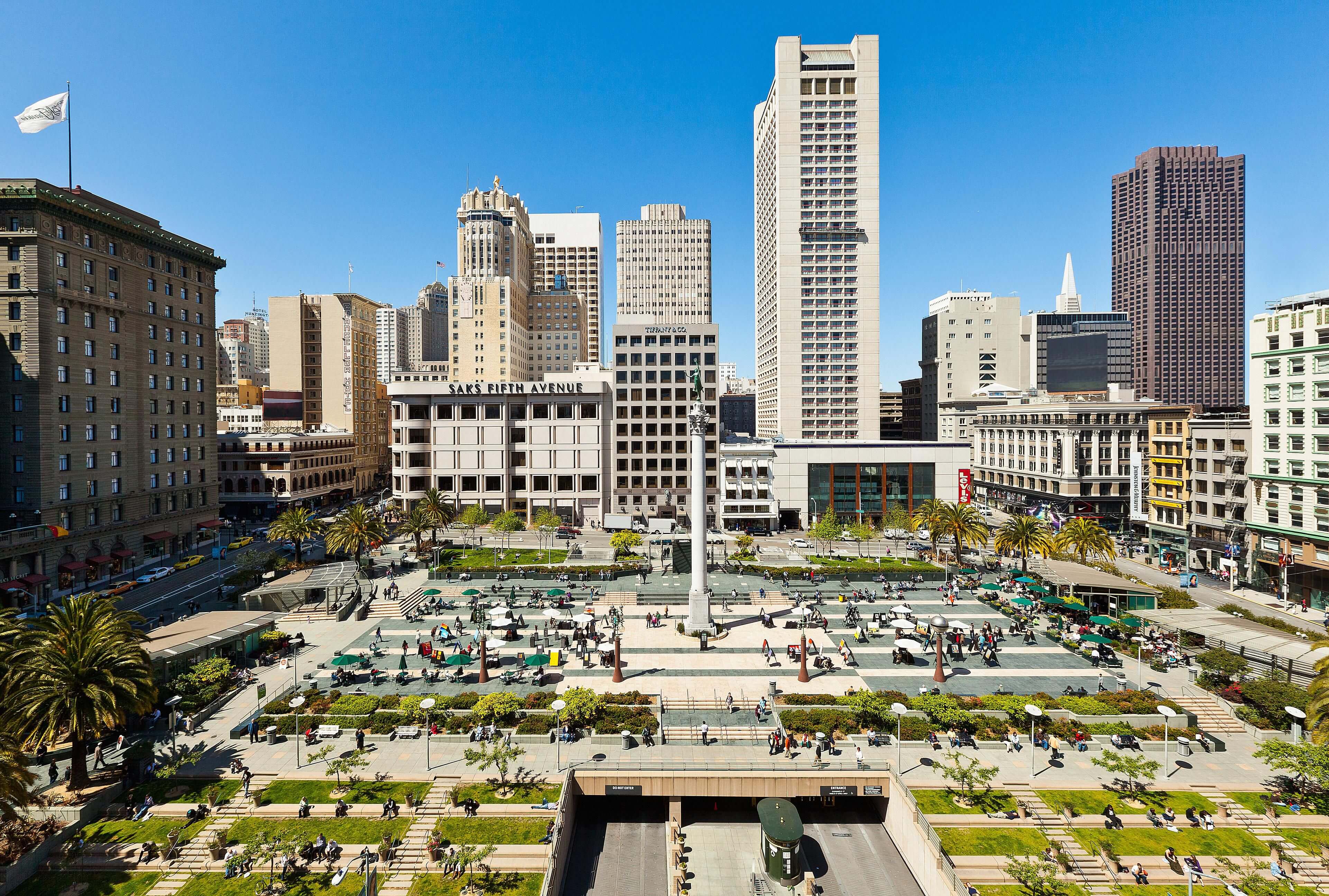 Union Square is the United States' third largest shopping area. Union Square became San Francisco's shopping epicenter in the early 1900s and today, upscale stores and hotels surround the square.
Main features include the Financial District and Waterfront, the San Francisco Museum of Modern Art, Chinatown and North Beach, as well as the theatre/art gallery district.
Spend a whole day wandering around here, get some retail therapy in, treat yourself to a fantastic lunch and finish the day off with a theatre show - what a great day out!
Chinatown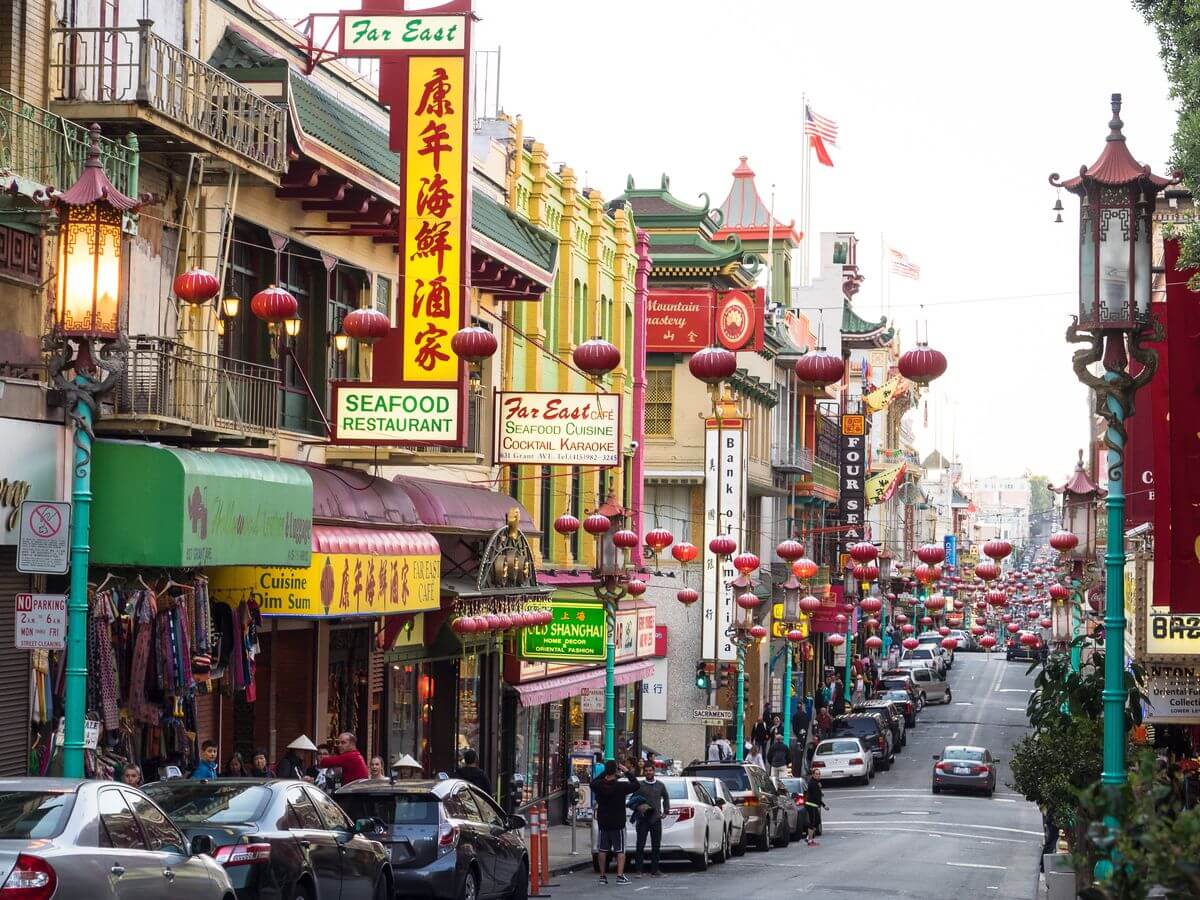 San Francisco's Chinatown is the largest Chinatown outside of Asia, as well as the oldest in North America, making it a worthwhile visit while you're staying in this buzzing city.
Be sure to check out the Dragon Gate, the Fortune Cookie Factory, Waverly Place and Tien Hau Temple.