21 Places To Visit In San Francisco
21 Places To Visit In San Francisco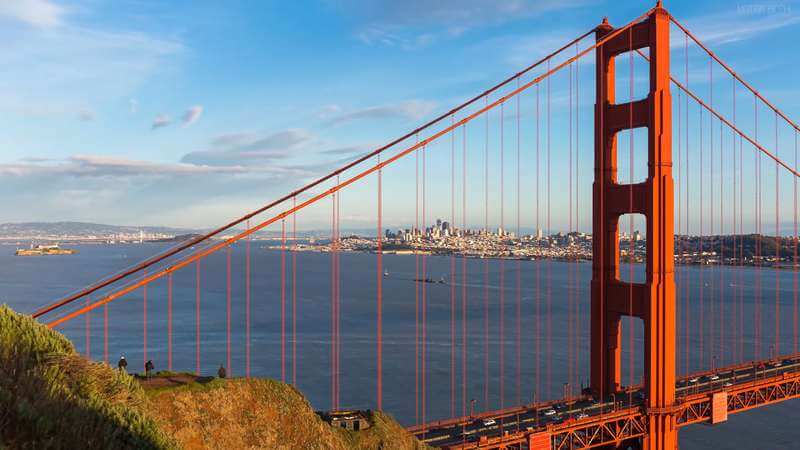 San Francisco is a hub of excitement and the cultural, commercial and financial heart of Northern California. The city is the 13th most populated in the US but has the second highest population density in the country, with only New York being busier.
The city became famous in 1849 as the home of the California Gold Rush, making it the largest city on the West Coast.
The city is famous for its restaurants and some of the best chefs in the country are lucky enough to call this home. With so much to do in this amazing city, it can be difficult to decide where to visit!
Here are our top 21:
1. Golden Gate Bridge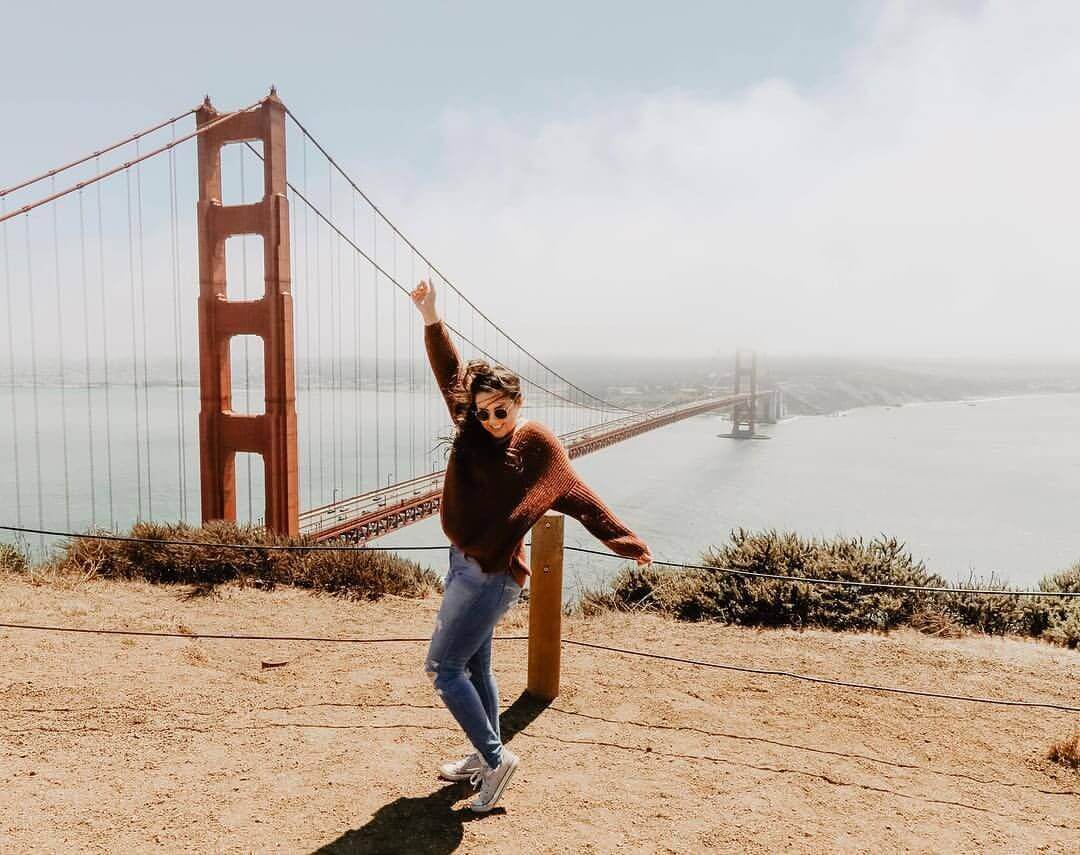 Without a shadow of a doubt, the Golden Gate Bridge should be number 1 on your list of places to visit in San Francisco - it's iconic! You can walk or bike across the 1.5-mile art deco-inspired bridge and enjoy sweeping panoramic views of the Pacific, Marin Headlands and San Francisco Bay.
It's a unique way to experience San Francisco, plus it's absolutely free! Be sure to get some great snaps here - a moment you won't forget!
2. Fisherman's Wharf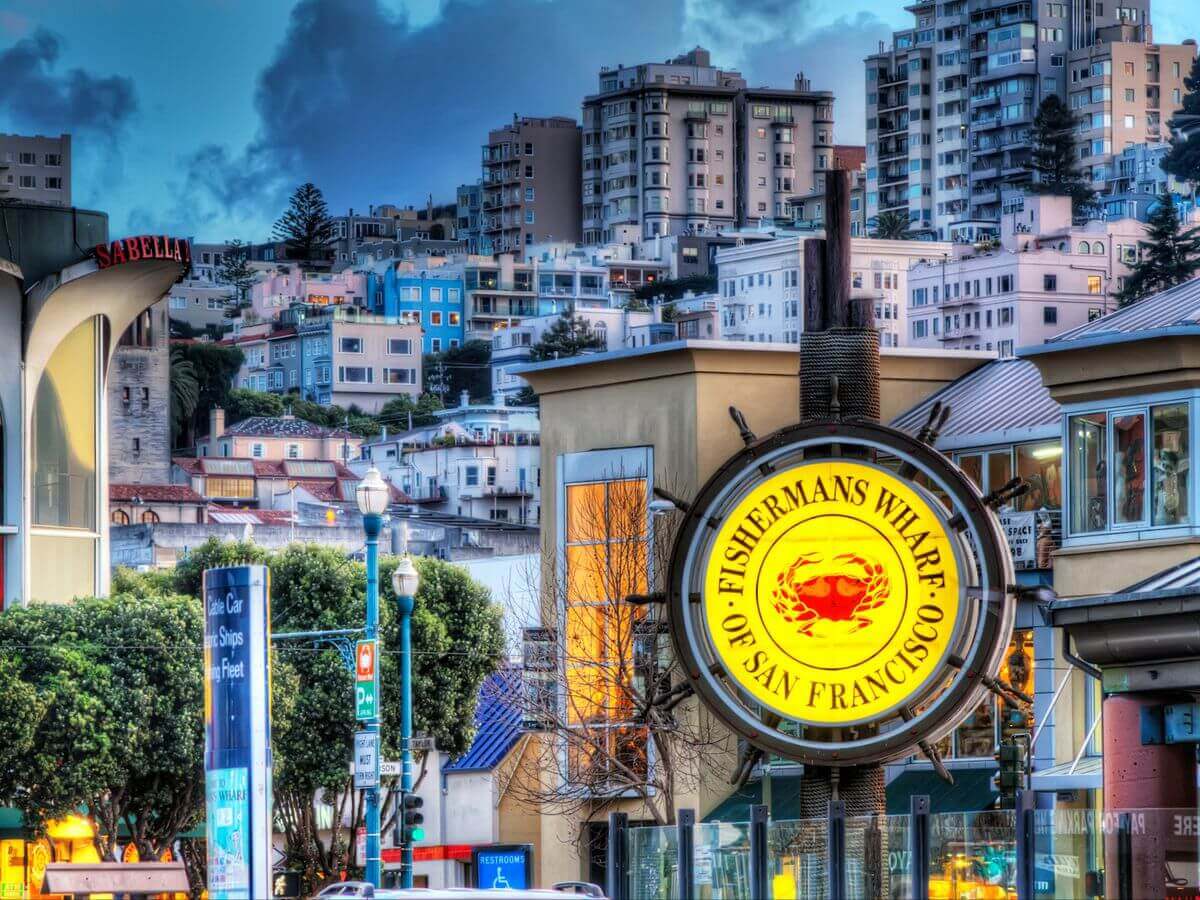 Fisherman's Wharf was once home to a fleet of more than 400 fishing boats. Today, you still see pictures of the old days on postcards and social media feeds.
However, few of these boats still remain and the wharf has become more of a tourist hotspot, known for its wealth of attractions, shopping, restaurants and bakeries - be sure to sample some of the famous freshly baked sourdoughs at Boudin's Bakery!
3. Golden Gate Park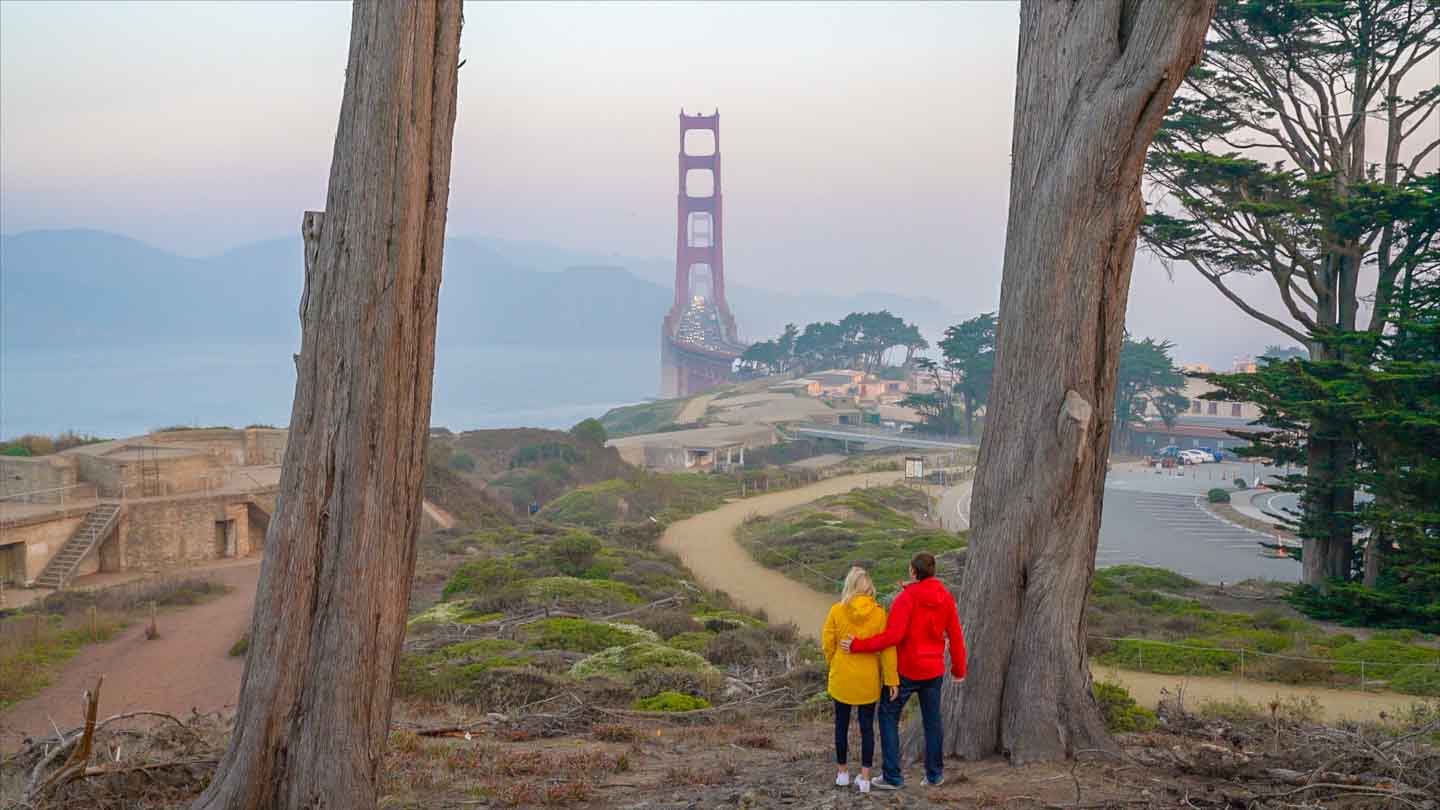 Golden Gate Park stretches across the city of San Francisco for over 3 miles and over 1000 acres of public land. It's an oasis within the bustling city with plenty of attractions and activities for tourists and locals.
There are ten lakes in Golden Gate Park, but Stow Lake is a must-see, whether you're just stopping by for lunch or taking a paddle boat out on the water. The boathouse is open daily from 10 am-4 pm and offers boat and bike rentals, snacks, and drinks.
Take a stroll around the lake, skip some rocks and enjoy the outdoors. Be sure to check out the awesome food trucks that are usually dotted around the park too!
4. Alcatraz Island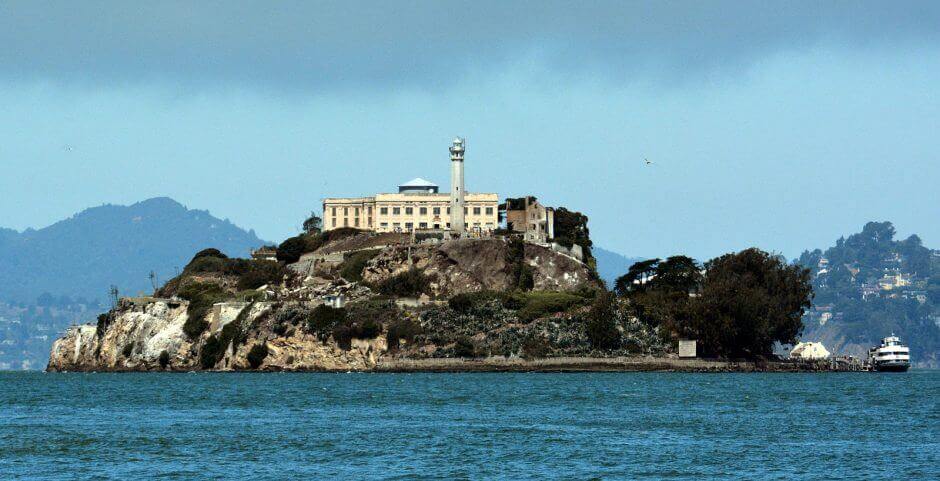 In 1854, the West Coast's first lighthouse was built on San Francisco's Alcatraz Island to guide the ships coming and going through the Golden Gate.
Government officials quickly decided that the tiny, 22-acre island was also an ideal location for a federal prison due to it being surrounded by perilous currents, extreme tides, and hypothermic water temperatures, so escape from this prison seemed impossible.
Although it operated for only three decades, it remains fixed in the American psyche as the ultimate 'bad guy' prison, famous for housing notorious bad guys such as Al Capone.
Take a ferry to the island and explore the abandoned prison by day or night to experience it for yourself and learn all about the 23 prisoners that tried to break out of Alcatraz - all were killed or recaptured except for 3 men who successfully escaped in 1962.
Their whereabouts are still unknown…
5. Union Square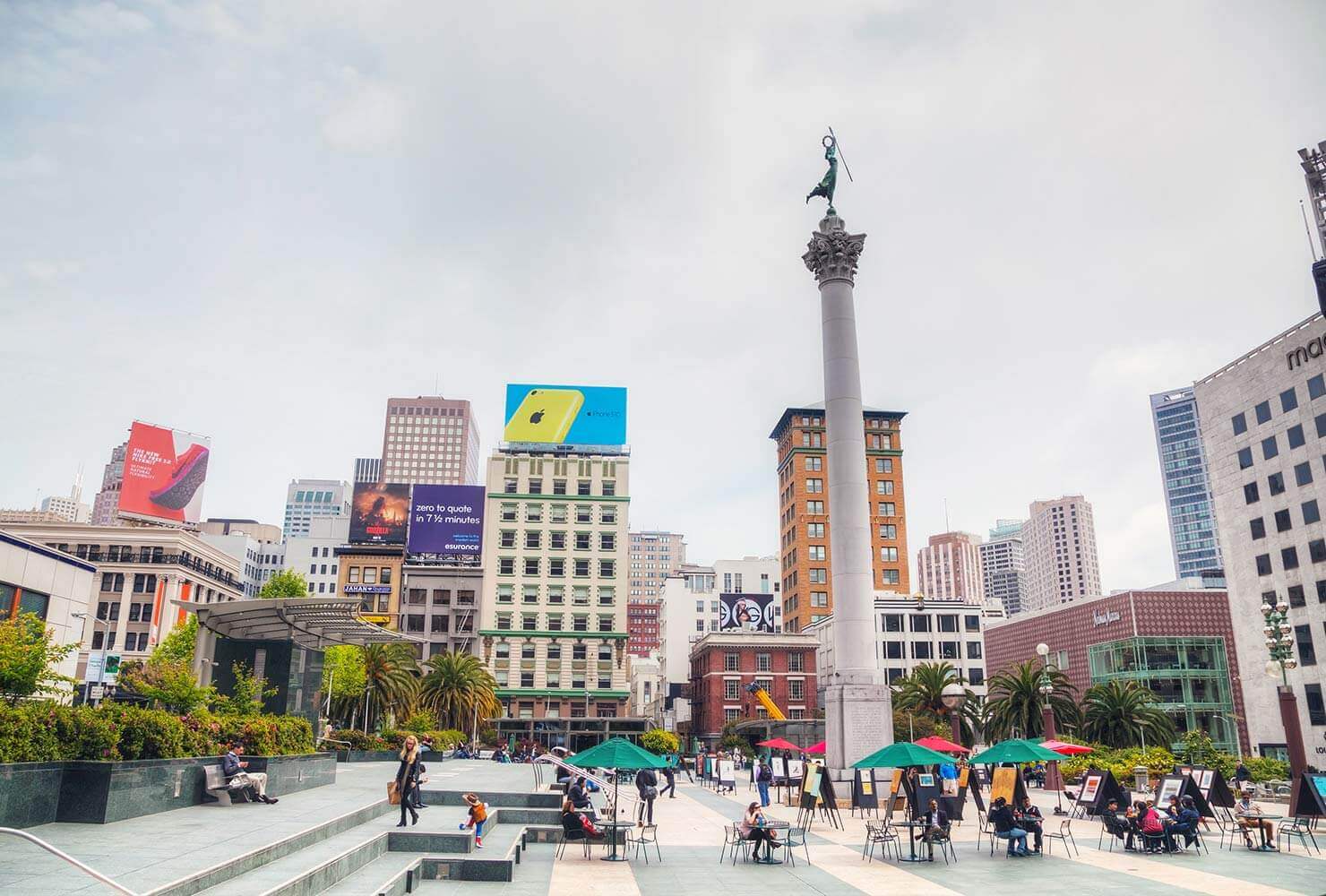 Union Square is the United States' third-largest shopping area. Union Square became San Francisco's shopping epicenter in the early 1900s and today, upscale stores and hotels surround the square.
Main features include the Financial District and Waterfront, the San Francisco Museum of Modern Art, Chinatown and North Beach, and the theatre/art gallery district.
Spend a whole day wandering around here, get some retail therapy in, treat yourself to a fantastic lunch and finish the day off with a theatre show - what a great day out!
6. Chinatown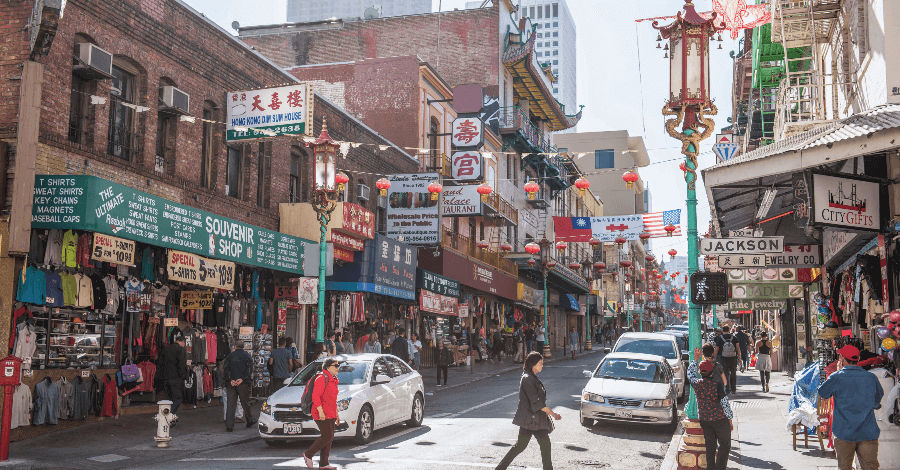 San Francisco's Chinatown is the largest Chinatown outside of Asia, as well as the oldest in North America, making it a worthwhile visit while you're staying in this buzzing city. Be sure to check out the Dragon Gate, the Fortune Cookie Factory, Waverly Place and Tien Hau Temple.
7. The Presidio of San Francisco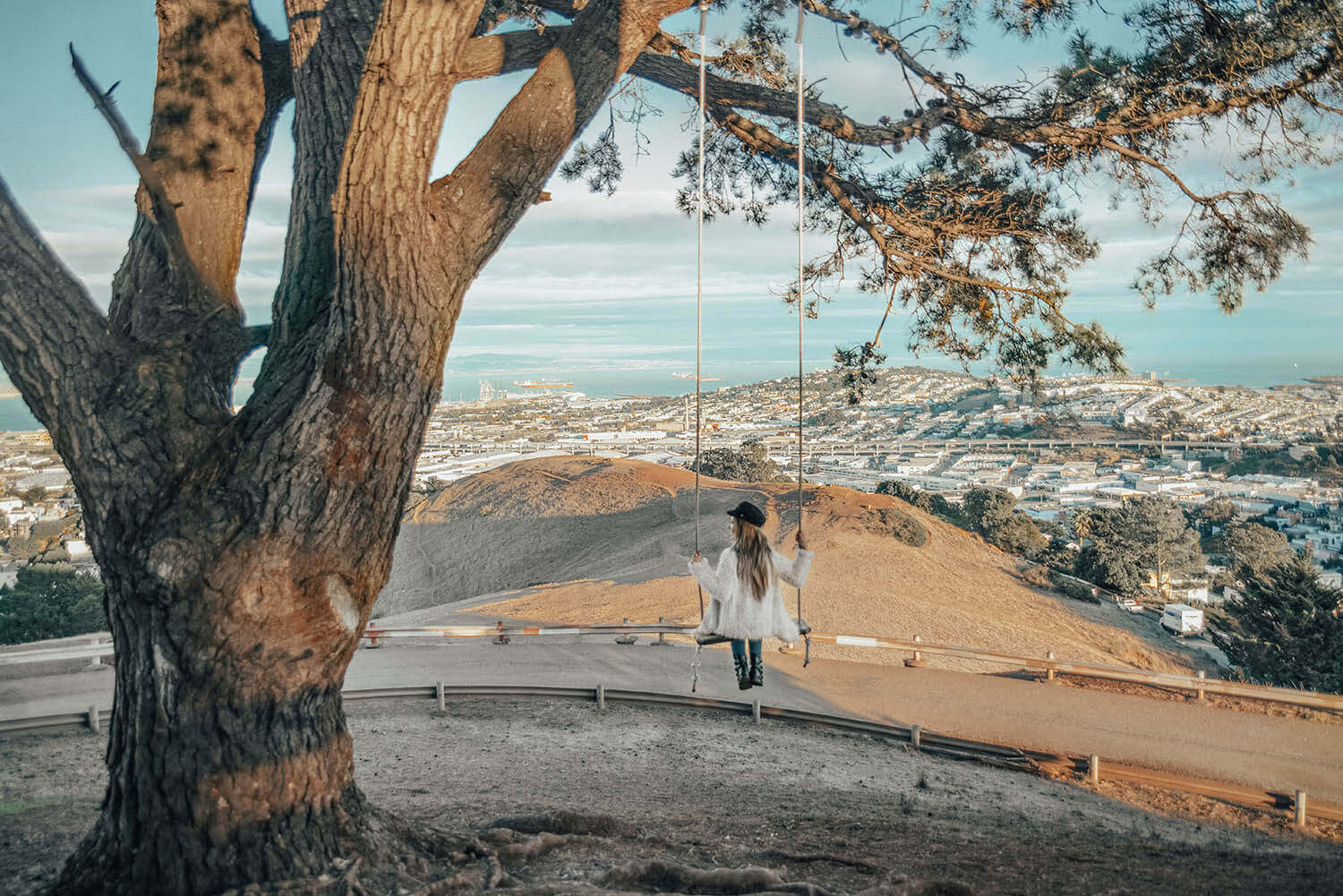 You can't miss out on a trip to the Presidio, the unique national park that is considered to be the origin of the beautiful city of San Francisco.
It has a rich history, a treasure trove of scenic brilliance, and great food. It also features some friendly local businesses and interesting attractions, making this destination a mandatory addition to your itinerary.
It allows access to the iconic Golden Gate Bridge and many tourists will begin their walking tour of the bridge at the Presidio of San Francisco.
8. Aquarium of the Bay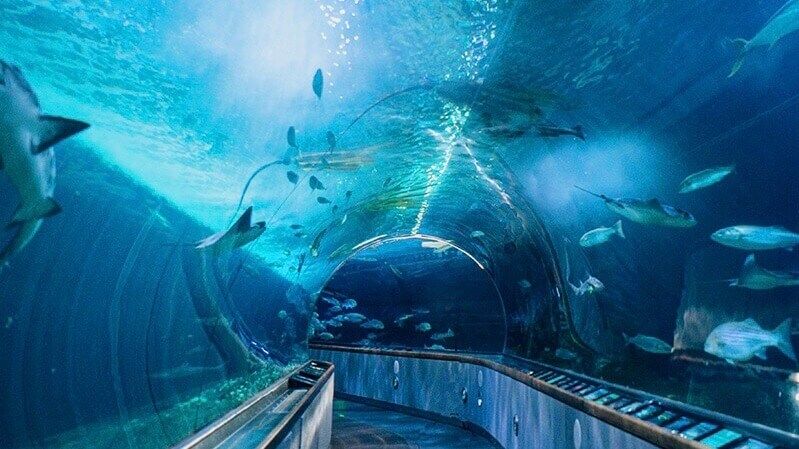 The aquarium of the Bay is the perfect place to discover the beauty and diversity of Northern California's aquatic life. Home to more than 20,000 marine animals, including sharks and rays, octopus, jellies, and much more, the Aquarium also features 300 feet of walk-through tunnel exhibits and transparent touch pools.
And don't forget the playful river otters; the Aquarium's exhibit showcases conservation efforts to restore their population within the Bay Area.
9. Ghirardelli Square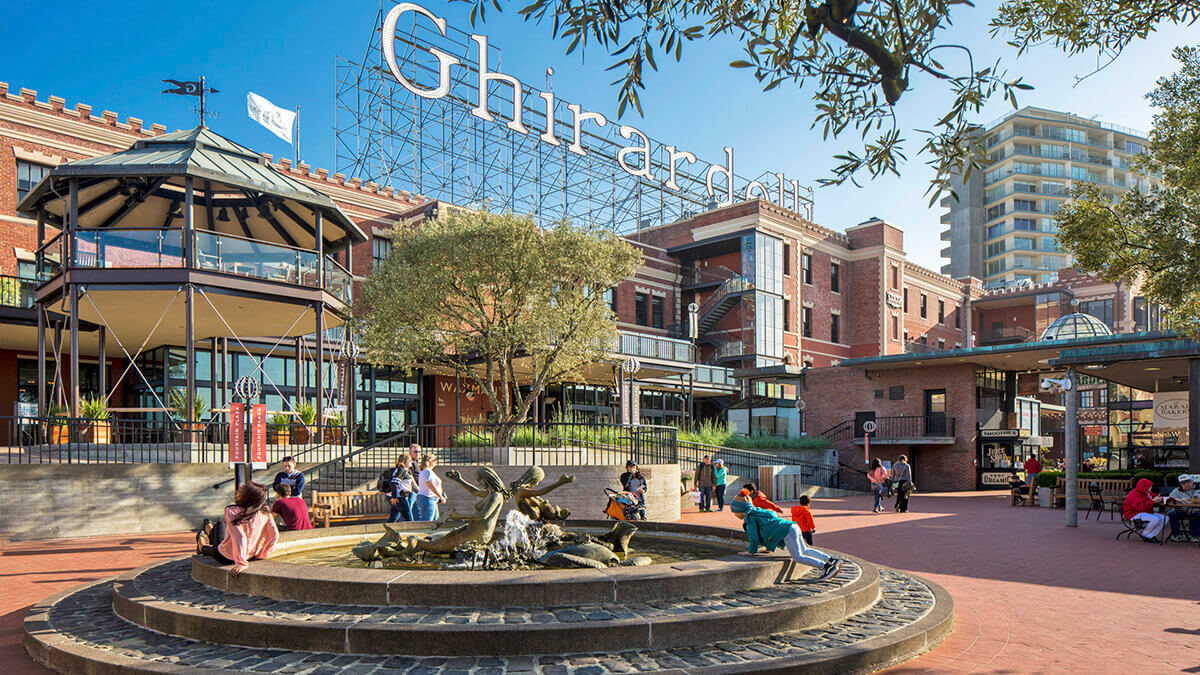 You can take a whiff of rich, world-class chocolate at Ghirardelli Square while enjoying the perfectly salty breeze of the San Francisco Bay. Peruse the old chocolate factory and its surrounding shops, and get classy with a wine tasting at Wattle Creek Winery.
The chocolate factory was established in 1852 by chocolatier Domingo Ghirardelli in Ghirardelli Square.
Although the original factory was sold and transferred elsewhere in the 1960s, the factory was preserved and it makes the square what it is today—a fabulous collection of great restaurants, one-of-a-kind shops, and mouth-watering chocolate.
10. Twin Peaks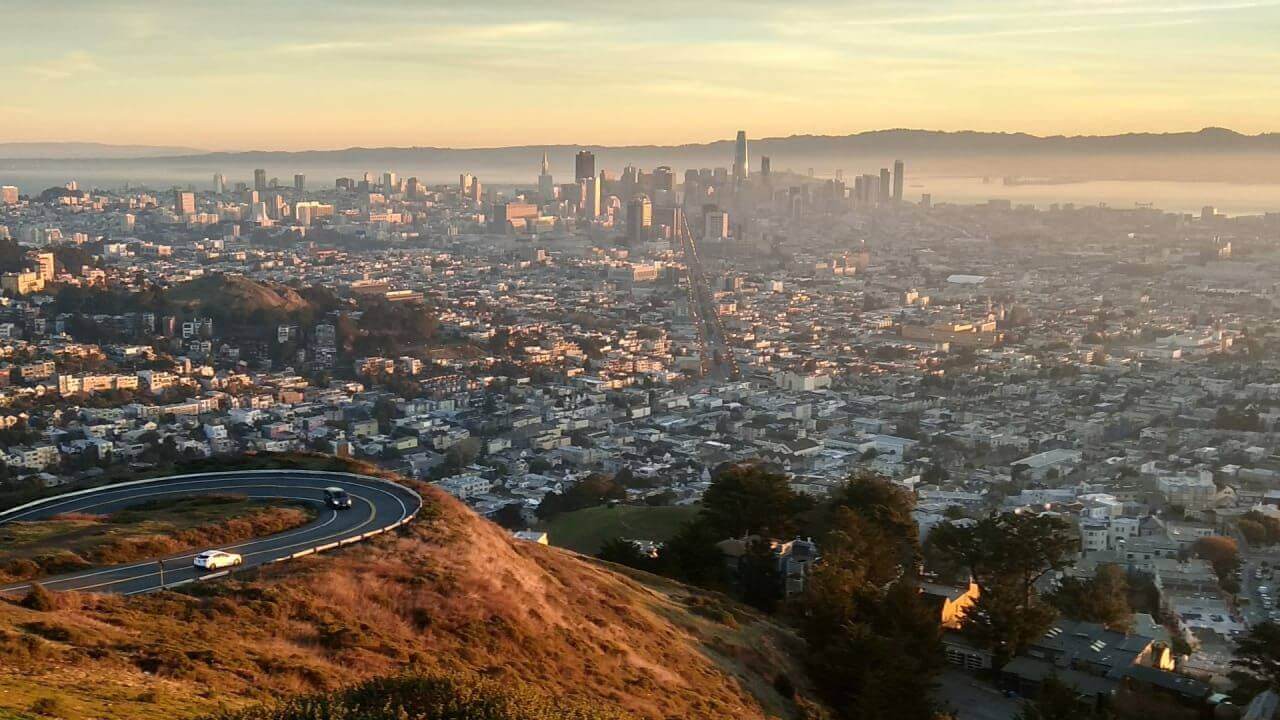 Want a spectacular 360-degree view of San Francisco? Head for the top of Twin Peaks, San Francisco.
These two hills rise almost 1000 feet above the City and sit just about in its geographical center.
From the viewing area next to the parking lot at the top, you can see many of San Francisco's landmarks: the Golden Gate Bridge, Bay Bridge, Alcatraz, Transamerica Building, downtown skyscrapers and Market Street.
They even do light shows at night on the tapered tip of the skyscraper!
11. Museum of Modern Art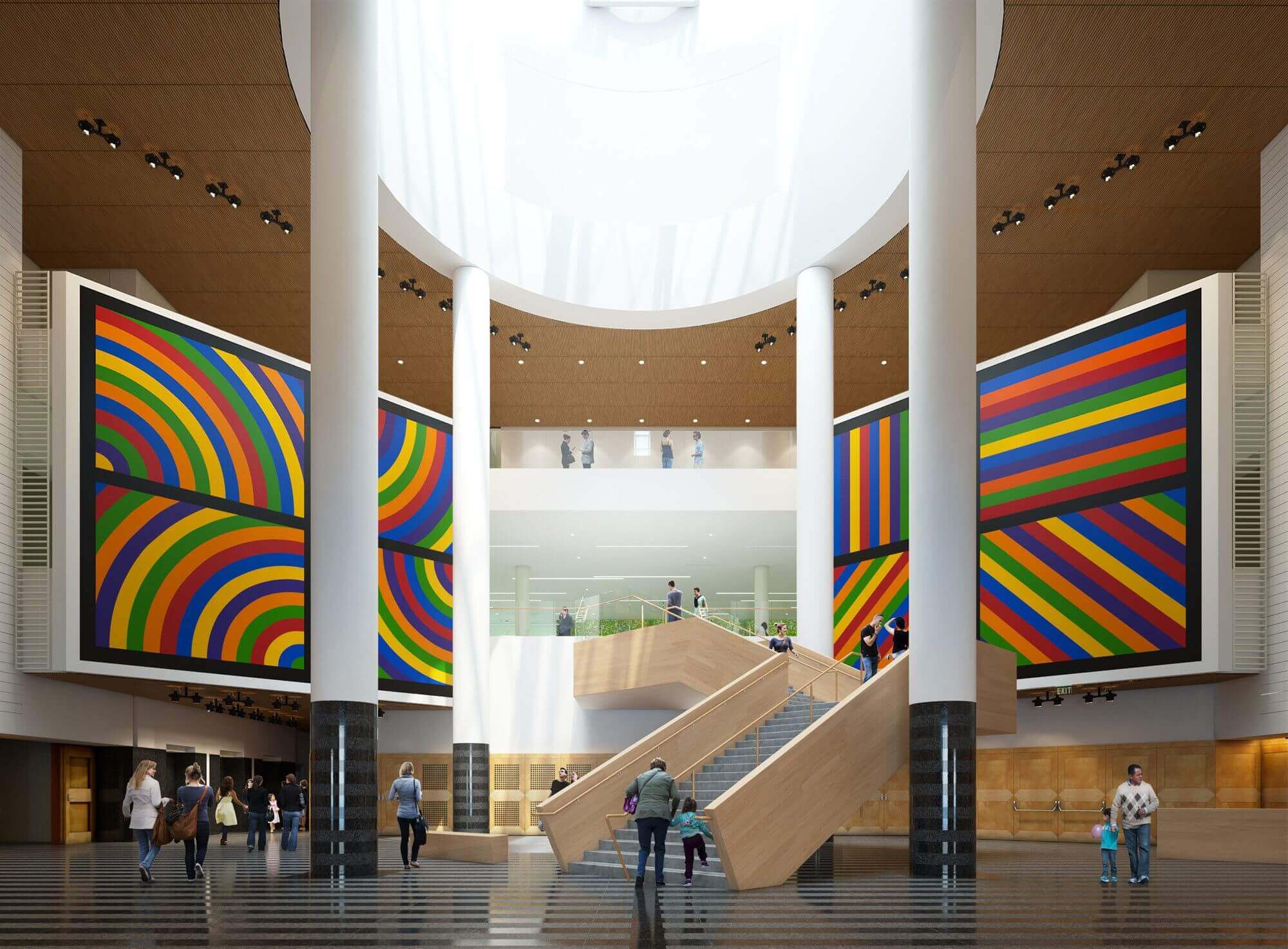 The San Francisco Museum of Modern Art (SFMOMA) was the first museum on the West Coast devoted exclusively to 20th-century art. It opened in 1935, showing works by Henri Matisse in a more modest setting. In 1995, the museum moved to its current location in downtown San Francisco near Yerba Buena Gardens and the Yerba Buena Arts Center.
The impressive museum, in the LEED Gold-certified building, has five floors of galleries, outdoor sculpture gardens, a 30-foot living wall, and three restaurants.
12. Coit Tower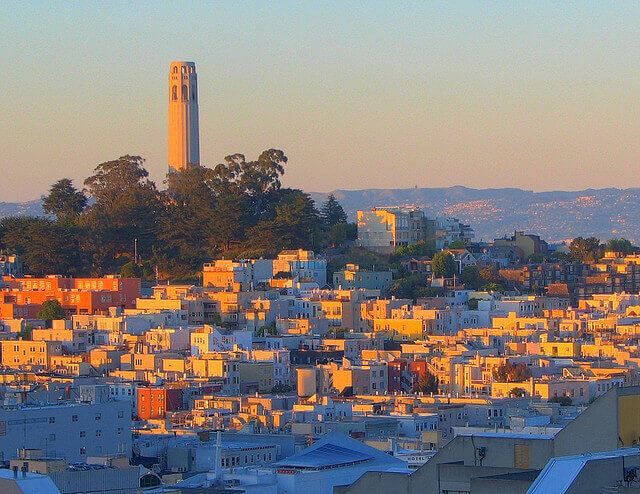 On top of Telegraph Hill is the 210ft Coit Tower. The view from the tower spans 360 degrees and provides sweeping views of the Bay, Golden Gate Bridge, Alcatraz, and downtown.
It was built in 1933 with funds left to the City by philanthropist Lillie Hitchcock Coit. Coit Tower is located in Pioneer Park, a 4.89-acre park that once housed the first telegraph line in California and gave the hill its name.
Telegraph Hill was once home to numerous artists and writers, including Mark Twain, Frank Norris, Joaquin Miller, Ambrose Bierce and Bret Harte - a really interesting and historic area!
13. Palace of Fine Arts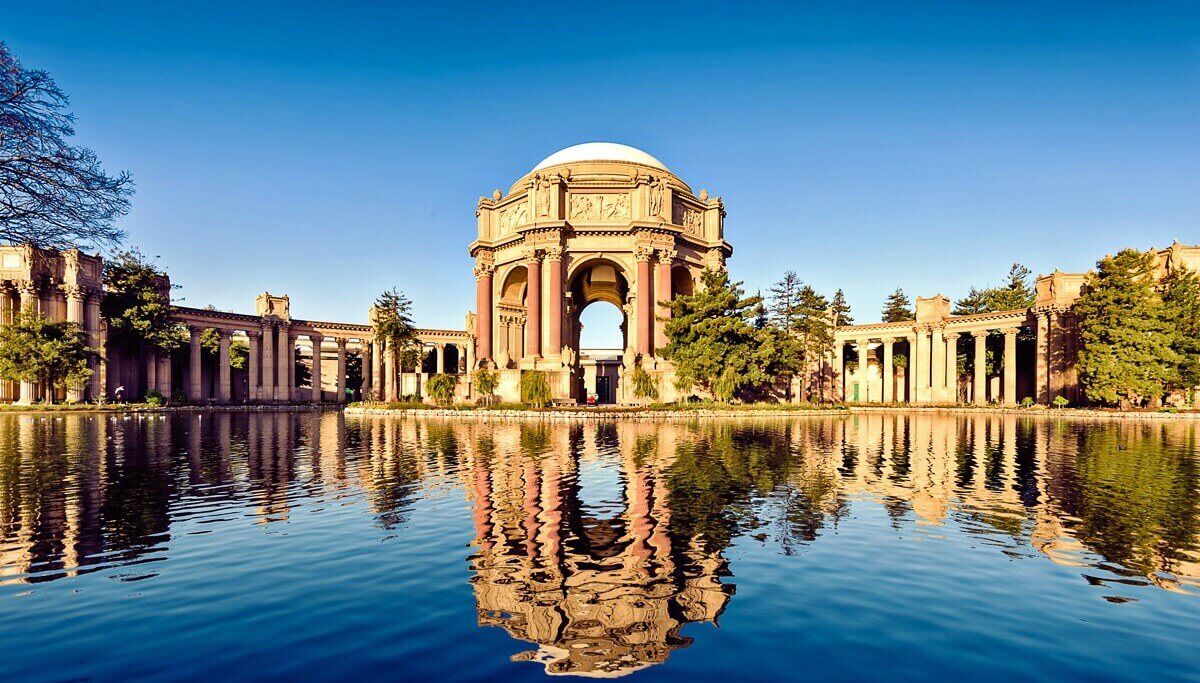 The 1915 Panama-Pacific Exhibition was a momentous occasion for the city of San Francisco. Only a decade removed from the most disastrous earthquake in the state's history, city officials felt it was the perfect time to showcase what San Francisco had in store for the future.
Architect Bernard Maybeck had a brilliant vision for its centerpiece structure: a palace reflecting the imagery of Roman ruins. The Palace of Fine Arts was an instant hit with the public and admirers begged the city to leave it standing.
Since Maybeck had intended it to decay and become a ruin in its own right organically — it was left alone for years.
A massive restoration effort in 1962 helped return it to its original glory and it now houses many fine arts.
14. Asian Art Museum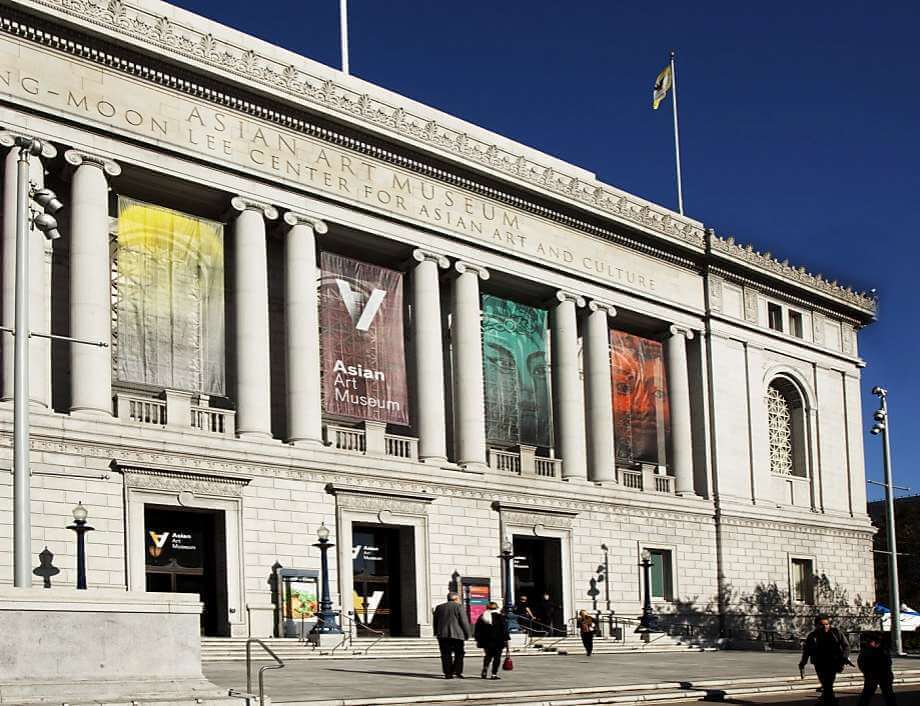 San Francisco's Asian Art Museum is known around the world for having an immense collection. The museum looks back at 6,000 years of Asian art, culture, and traditions.
The second and third floors feature 2,000 pieces from the museum's main and rotating exhibits, giving visitors a chance to experience artworks from China, Japan, India, Korea, Cambodia, India, the Philippines, the Himalayas and other cultures in the Southeast, South and West Asia regions.
15. Muir Woods National Monument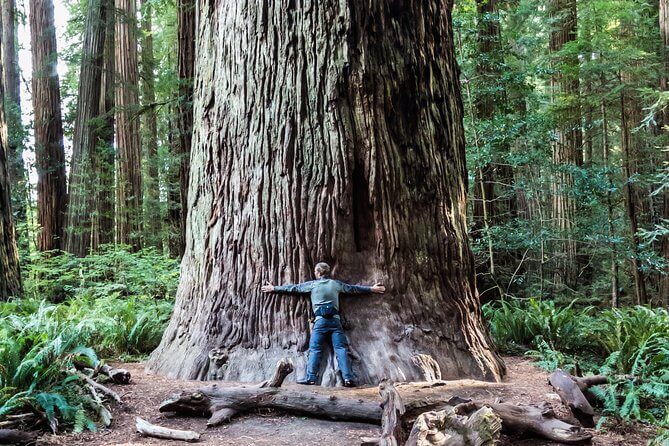 Muir Woods National Monument is the closest place to San Francisco, where visitors can see coastal redwood trees, just a few miles north of the Golden Gate Bridge. Coastal redwood trees are the planet's tallest living things.
They can reach 379 feet tall. The tallest of them would tower 74 feet above the Statue of Liberty if they were side by side. In Muir Woods, they don't get that big, just a mere – but still impressive – 258 feet. Without a doubt a must-see!
Our Best Selling Tour
All-Inclusive

Bali Traditional Silver Jewelry Making Class & Temple Visit

Perfect for creative spirits, our Bali Traditional Jewelry Making Class and Temple Visit Tour is a great way to experience the local culture of this beautiful island whilst enjoying a fun activity steeped in rich Balinese heritage. Accompanied by your own private tour guide, this Bali tour lets you see a mastery in craftsmanship, and you can even learn and create your own wearable silver jewelry!
16. Oldest Japanese Tea Garden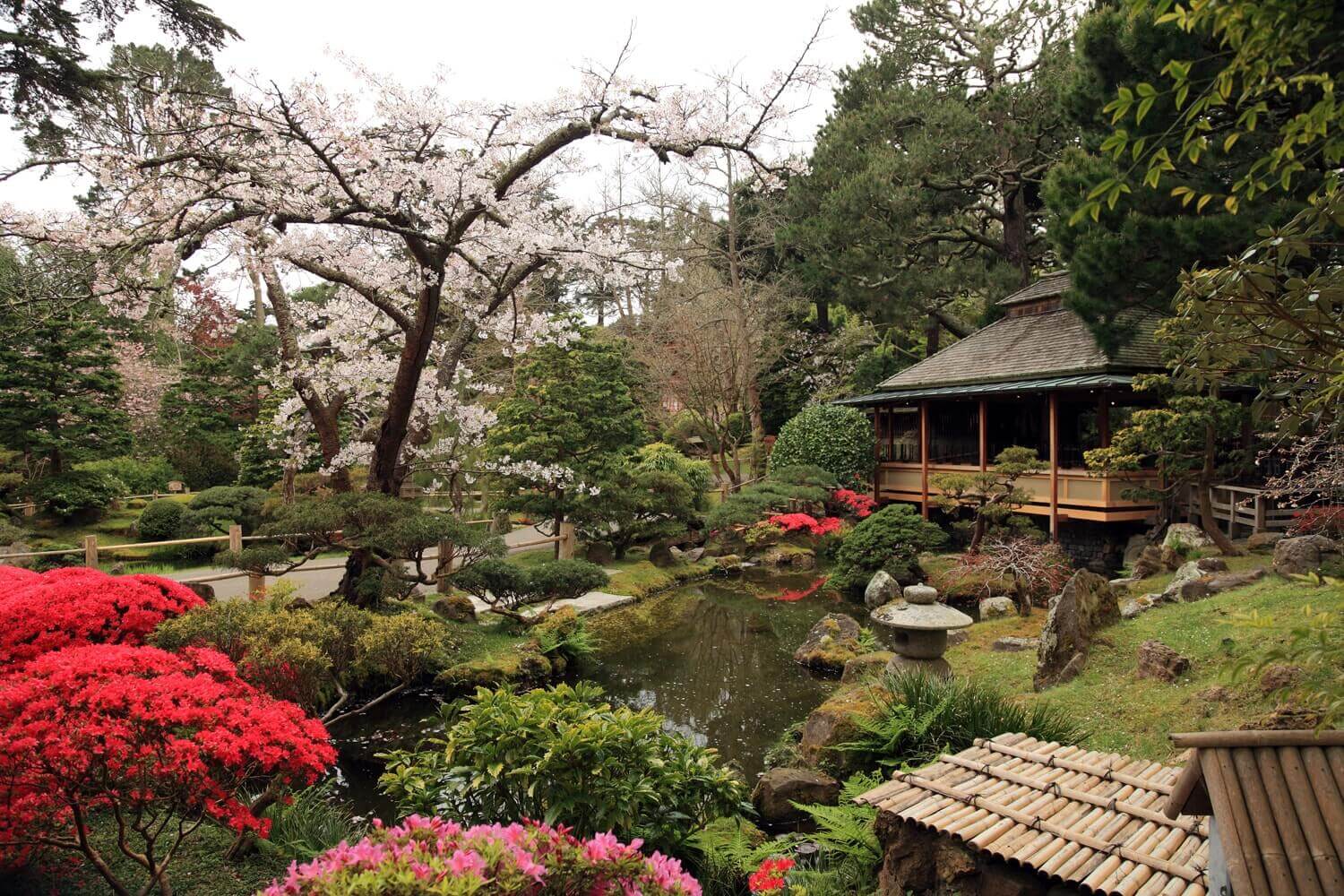 San Francisco's Japanese Tea Garden is one of the city's quietest corners, situated close to Golden Gate Park. The garden was created as a Japanese Village for the San Francisco Mid-Winter Exhibition of 1894.
After the expo ended, Golden Gate Park Superintendent John McLaren let Japanese gardener Makoto Hagiwara turn it into a Japanese-style garden. Spring is one of the most beautiful times to visit the Japanese Tea Garden when you can see cherry blossoms in March and April.
It's also especially photogenic in fall when the leaves change color.
17. Angel Island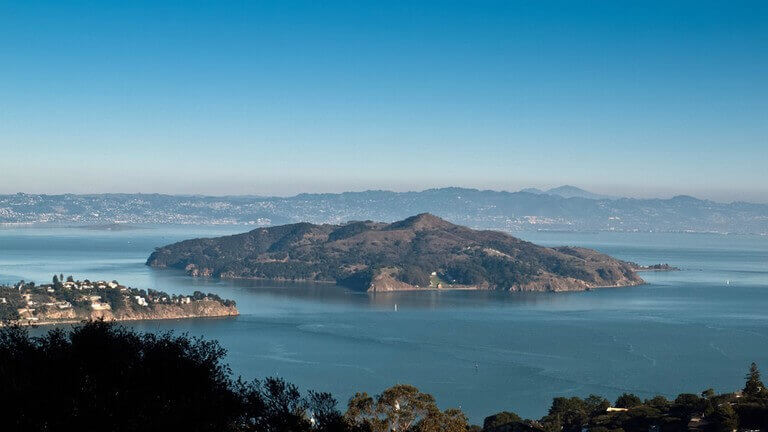 Angel Island is San Francisco Bay's 'other' island. In fact, it's one of several islands in the bay besides Alcatraz. Today, you can go hiking on the island, tour its old military posts, visit the Immigration Station and get some of the best views of San Francisco you'll find anywhere.
Perhaps the most famous chapter in Angel Island's history was its life as Immigration Station from 1910 to 1940.
During that time, a million new immigrants were processed before beginning their lives in America. Because of exclusionist policies, many Chinese immigrants were detained on Angel Island for extended periods of time while officials checked and re-checked their paperwork.
Out of frustration, many of them carved poems into the barracks walls, which are still visible today.
18. Bay Bridge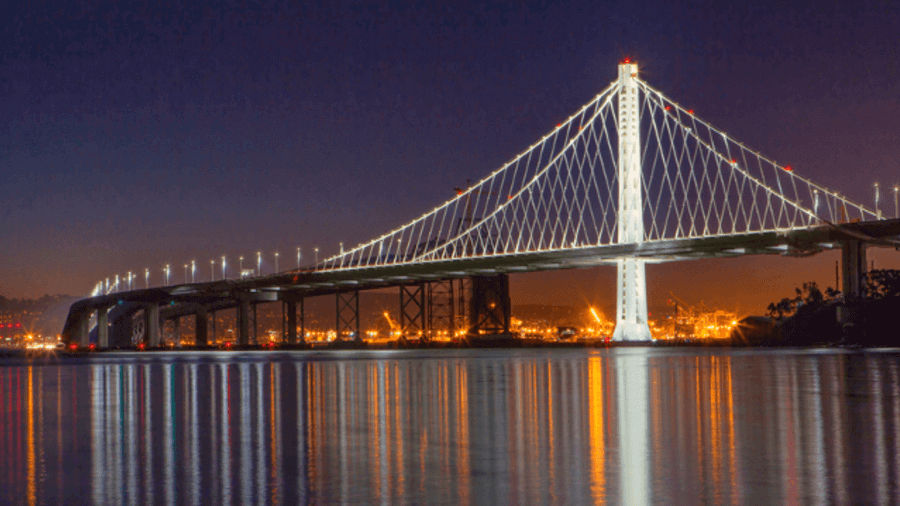 Oakland Bay Bridge is a global landmark in California. This area is home to cliff-lined beaches, many old-age architectures, redwood forests, the Sierra Nevada Mountains, historical buildings, Central Valley farmlands, and the Mojave Desert, to name a few.
The Oakland Bay Bridge in San Francisco connects San Francisco to Oakland.
19. Ocean Beach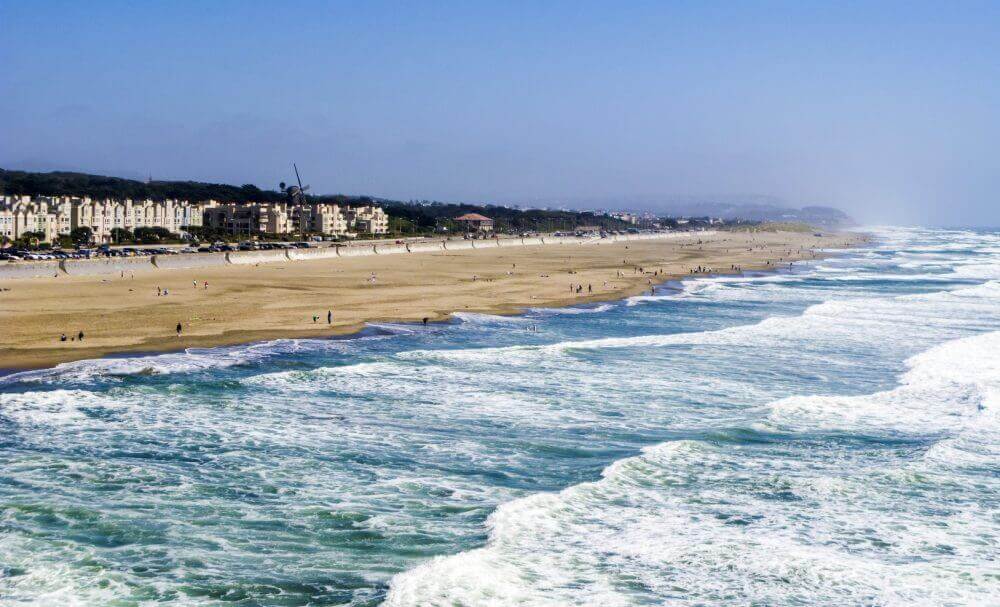 Ocean Beach in San Francisco is a place where you can build a bonfire, fly a kite, or ride a wind-powered kite buggy through the sand.
It's the most-visited beach in the San Francisco area, and the views of the Pacific Ocean and nearby Cliff House are camera-ready. This 1.5-mile-long beach is also San Francisco's largest beach.
20. Walt Disney Family Museum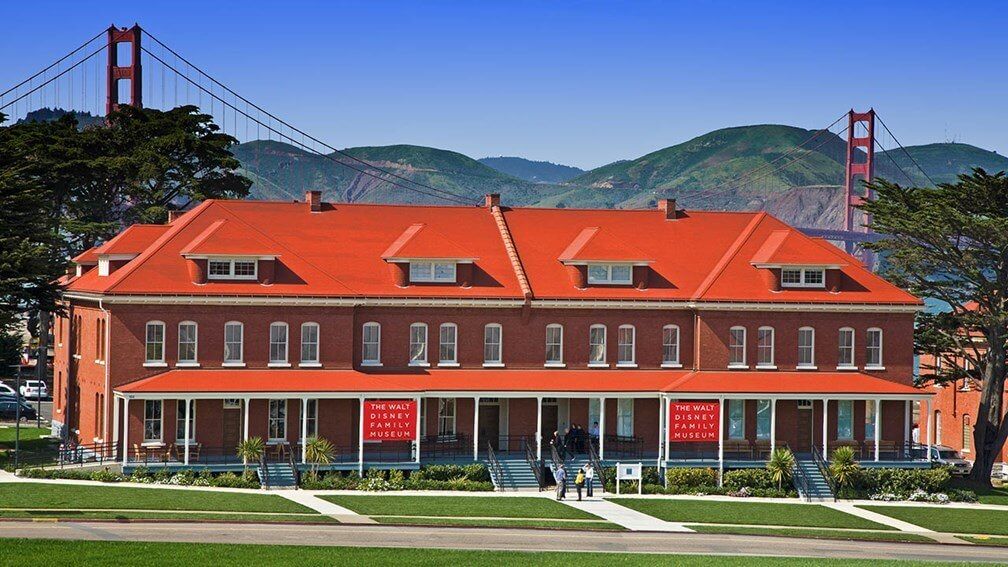 The Walt Disney Family Museum is a must-see for anyone who is a fan of Disney movies. Here you can learn about the life of Walt Disney. The museum covers an area of 40,000 square foot and features some of the historical items that brought Walt Disney's imagination to life.
You can look at some of the earliest drawings and a 12-foot replica of Disneyland. There are 248 awards in the museum, which were won by Disney during his glittering career.
Part of the museum is a Fantasia-inspired theater that shows Disney classics daily!
21. Yerba Buena Gardens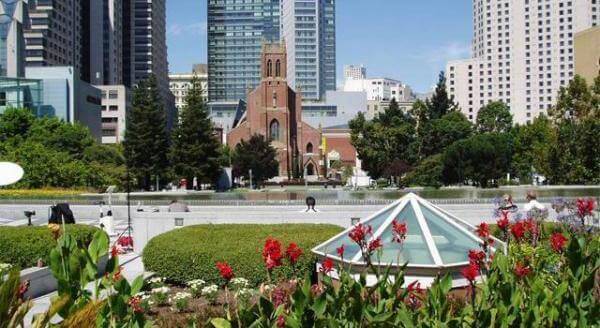 At The Heart of the downtown cultural district is Yerba Buena Gardens. Here you can find restaurants, cafes, museums and theaters. There is also a memorial to Dr. Martin Luther King Jr. that is certainly worth taking the time to see.
There is always something happening and every year, hundreds of free outdoor events are put on for the locals and visitors. You can go bowling, ice skating, or take a ride on the historic carousel.
The park has been voted among the top 30 urban parks in the country and once you arrive, it is easy to see why!
Get your VACATION on!
Expertly curated emails packed full of vacation inspiration, travel tips and more!