21 Places You MUST Visit In Vietnam
21 Places You MUST Visit In Vietnam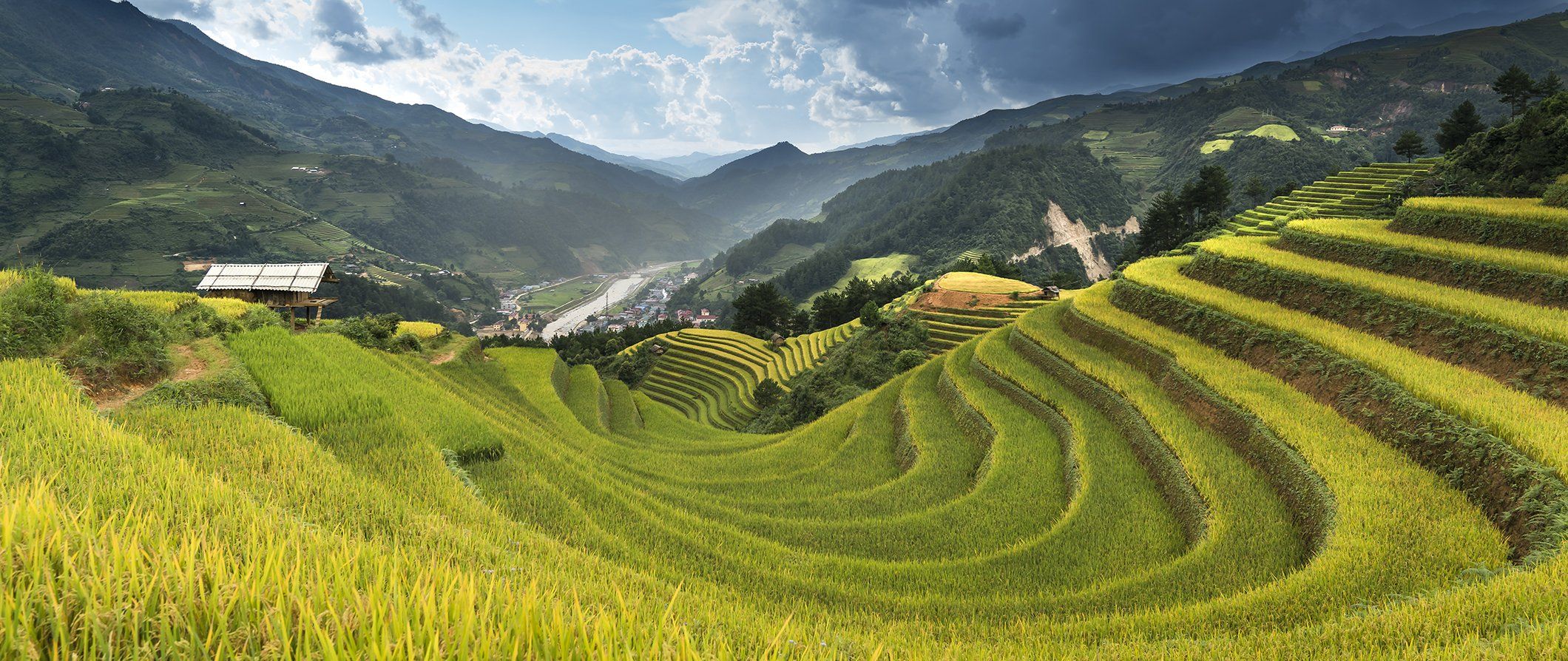 Vietnam is a melting pot of natural beauty and cultural diversity. The scenery ranges from jagged mountain peaks to lush green rice fields and even picture-perfect beaches.
Outdoor lovers can get their teeth into the amazing countryside within numerous stunning national parks and with the nation's long history, there is also plenty of cultures to take in. The contrast of rural, panoramic views and fast-paced city life means there is SO much to do here; there really is something for everyone.
Our Top Trending Vietnam Tours
Not to mention the tasty and authentic cuisine. This fascinating country is full of surprises - you definitely won't be bored at least! Here are my top 21 places you won't want to miss out on your trip to Vietnam.
1. Ha Long Bay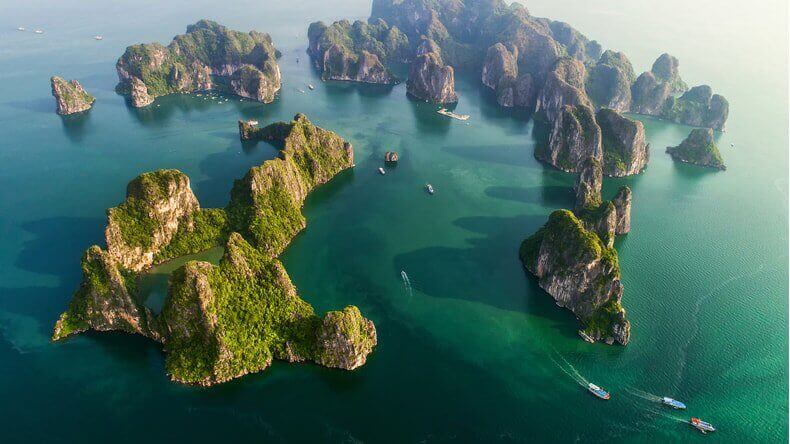 There really is no other place quite like Ha Long Bay. Situated in Northeast Vietnam, it is known as one of the world's natural wonders due to its emerald waters dotted with 1,600 limestone islands, each topped with its own rainforest jungle!
Jump on an overnight boat tour from Hanoi and wake up to the best view you've ever seen. Explore the area by snorkeling and diving, paddle out on a canoe, or take in the view from the top deck of your tour boat, cocktail in hand. Bliss!
2. Hue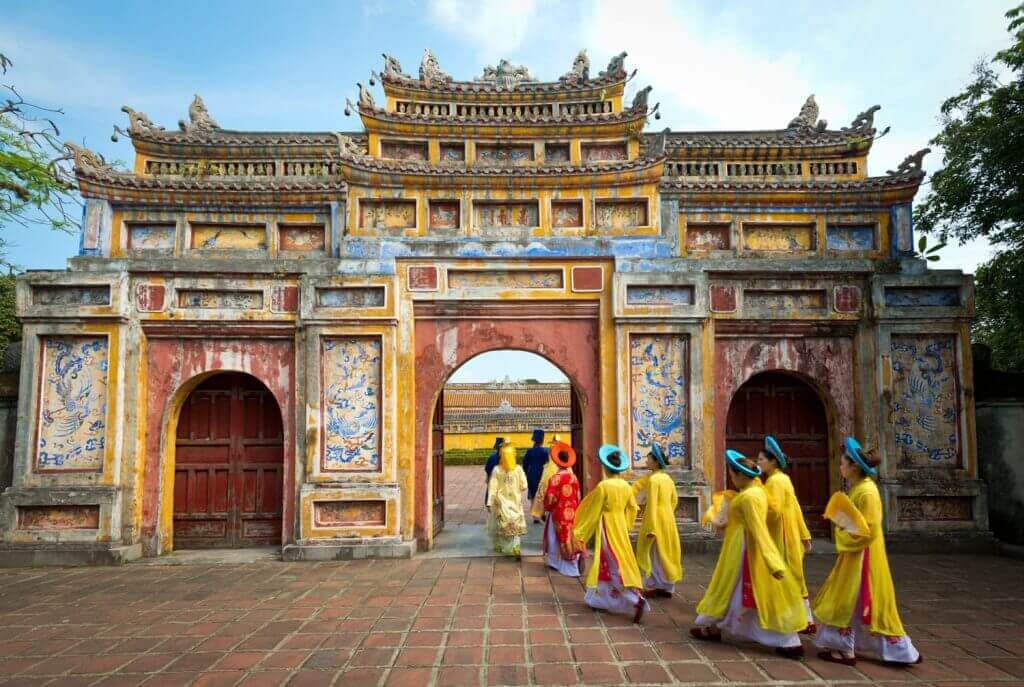 Hue is one of the most charming towns in Vietnam and is located on the banks of the beautifully named Perfume River. This part of Vietnam has a long and illustrious history, as it used to be one of the main royal capitals of the country. From the ancient architecture to the engaging museums that will fill you in on all the details - there's a lot to take in here.
Many people come here, in particular, to check out the ancient tombs of former emperors, which are dotted all over the city and will provide you with a fascinating insight into Hue in ancient times.
3. Phong Nha-Ke Bang National Park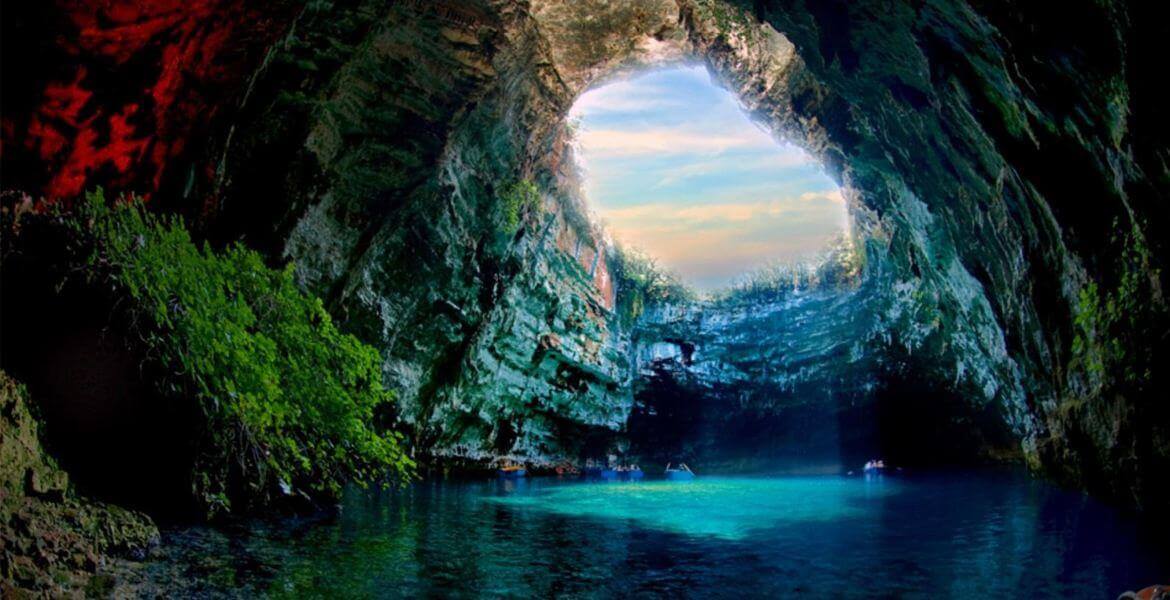 One of the world's best caving destinations, World Heritage-listed Phong Nha-Ke Bang National Park is a dramatic mountain formation featuring huge caverns, which are home to amazing stalactite and stalagmite displays.
The most popular destination within the park is Paradise Cave, which extends for a staggering 31 kilometers below ground.
Tu Lan Cave is a 'wet cave', and a visit here includes swimming through the cave-systems river. Also, head to the Phong Nha Caves, which can only be accessed by boat.
4. My Son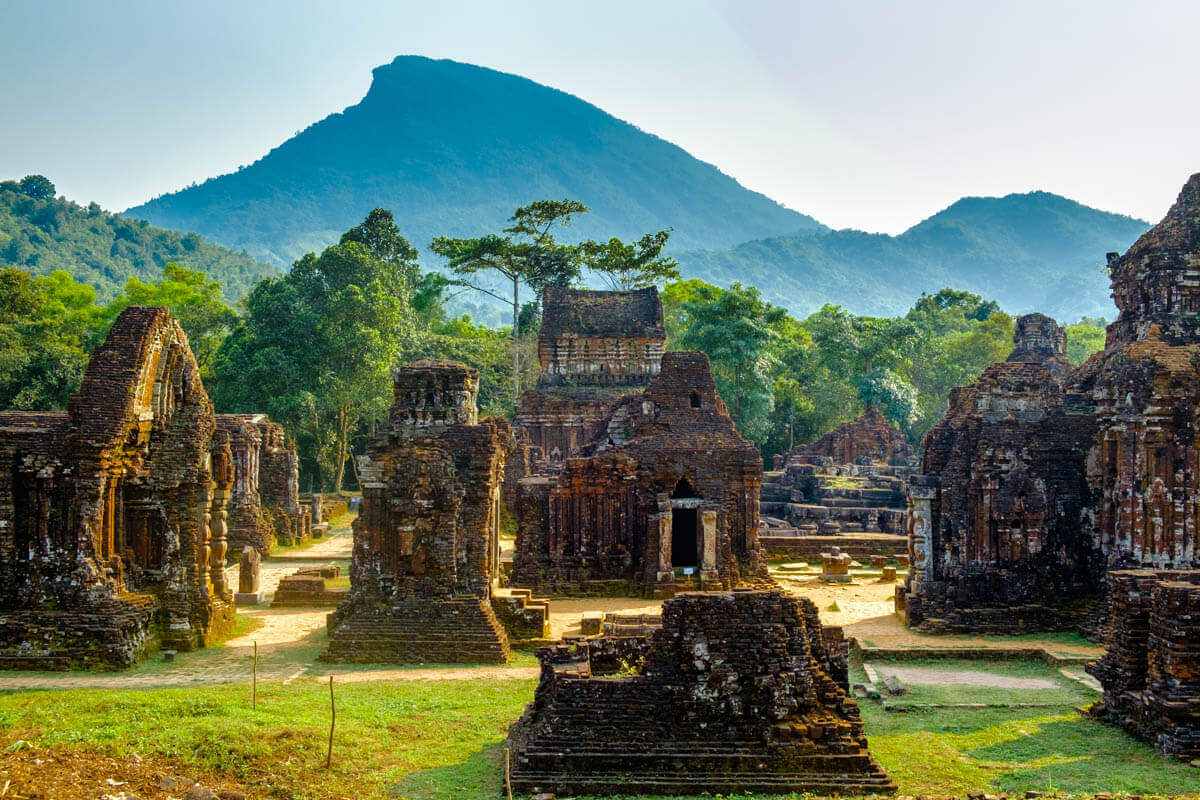 My Son is a cluster of Hindu temple ruins constructed between the 4th and the 14th century by the kings of Champa. The amazing temples that were the site for religious ceremonies survived years of neglect but a lot were finally destroyed by American bombs dropped during the Vietnam war.
Thankfully, not everything was lost and you can still see some of the original structures today! The name 'My Son' means 'beautiful mountain' and it's easy to see how it got its name. The complex is set amongst a lush green jungle beneath a cluster of impressive mountain peaks.
This is such a beautiful place to explore and get some amazing shots - for the best light, get there just before sunrise!
5. Hoi An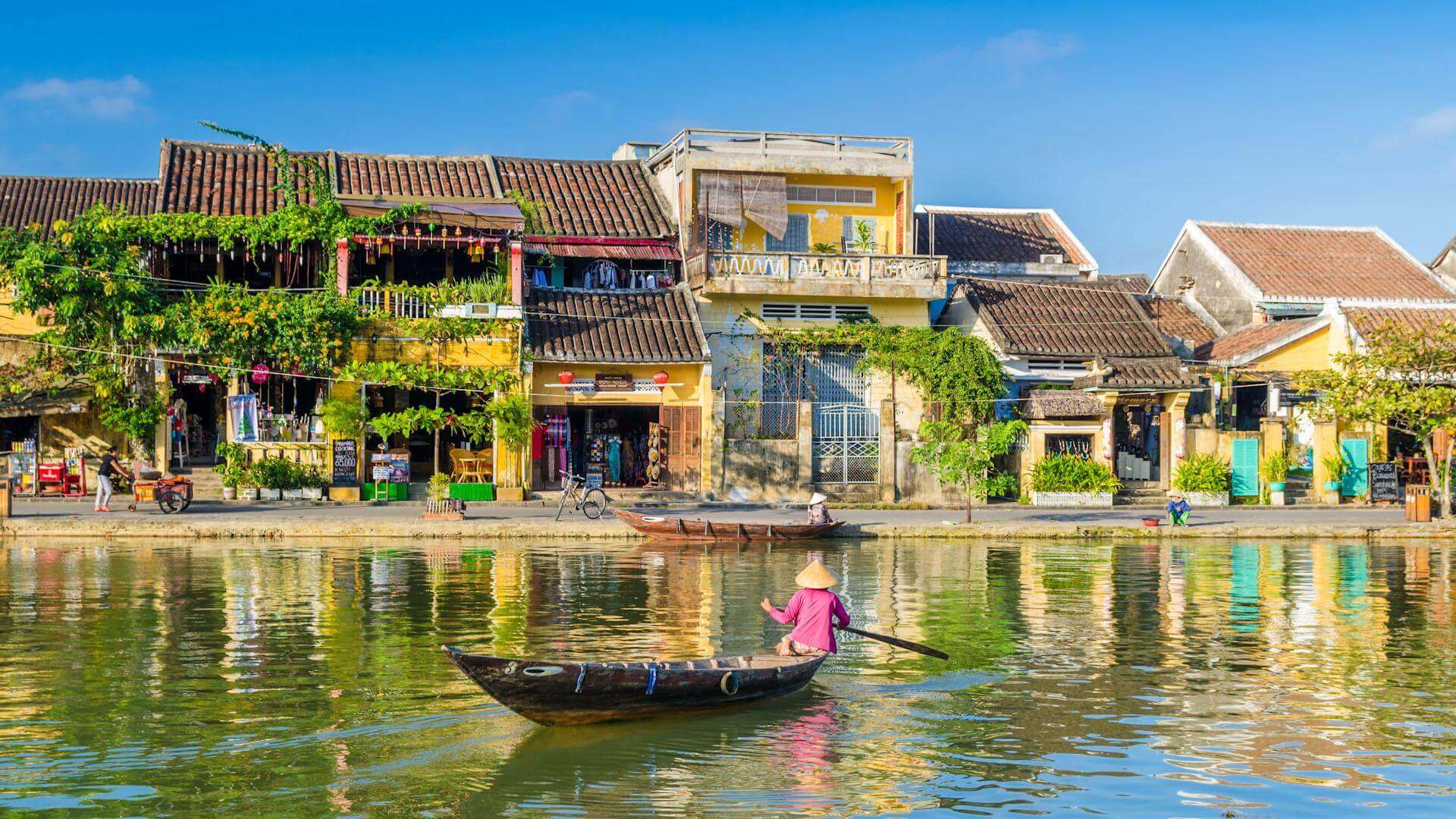 One of my favorite places in Vietnam, Hoi An, is not to be missed! Beautiful Hoi An is the most atmospheric city in Vietnam, with so much amazing historical architecture.
The old town quarter is a joy to explore by foot or bicycle, packed to the brim with well-preserved merchant houses which were used as meeting points for Japanese and Chinese merchants who flocked here for the local silks.
You can still buy beautiful silks (and more) from the array of local shops and market stalls scattered around Hoi An. At night enjoy the city lit up with lanterns, walk across the iconic bridge and even release your own floating lantern onto the river - don't forget to make a wish!
6. Ho Chi Minh City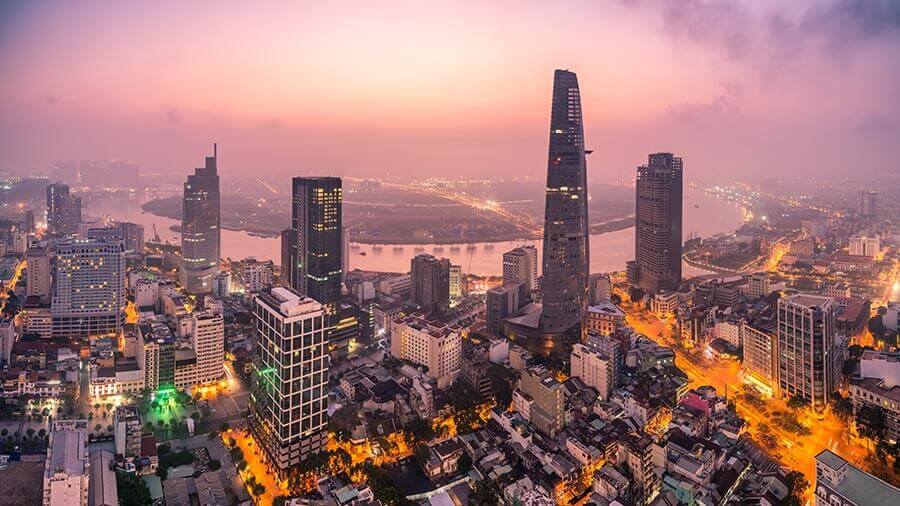 Ho Chi Minh or Saigon is an absolute MUST if you're in Vietnam. As it's Vietnam's biggest city, you'll likely land here and it's definitely worth sticking around for a few days to explore.
The roads are a blur of motorbikes, the restaurant and cafe scene is incredible, and the shopping is the best you'll find in the country.
You'll also find a wide range of attractions, such as the Notre Dame Cathedral, the War Remnants Museum, Nguyen Thi Minh Khai Street, the Jade Emperor Pagoda and more! To ensure you don't miss any of the most insta-worthy spots, why not come along on our HCMC Instagram Tour!
7. Sapa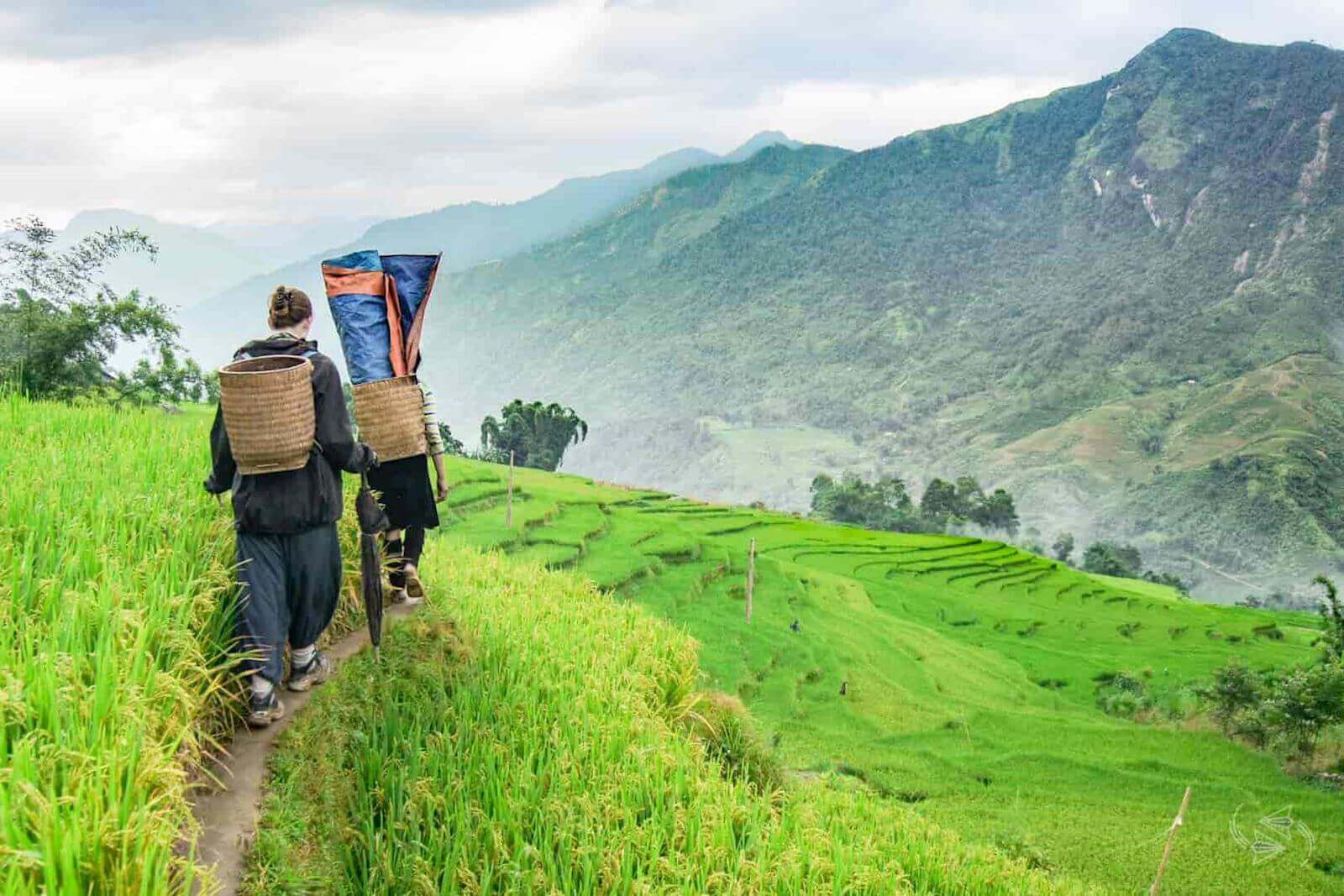 The rice field countryside surrounding Sapa, bordered by the jagged peaks of the Hoang Lien Mountains, is home to some of Vietnam's most beautiful rural scenes. This is the top trekking destination in Vietnam, with heaps of options to trek or day hike between tiny villages and experience the staggering mountain views.
Sapa itself is the main base here - an old French hill station and now a bustling tourist destination. It's well worth a visit if you're an outdoors fan!
8. Hanoi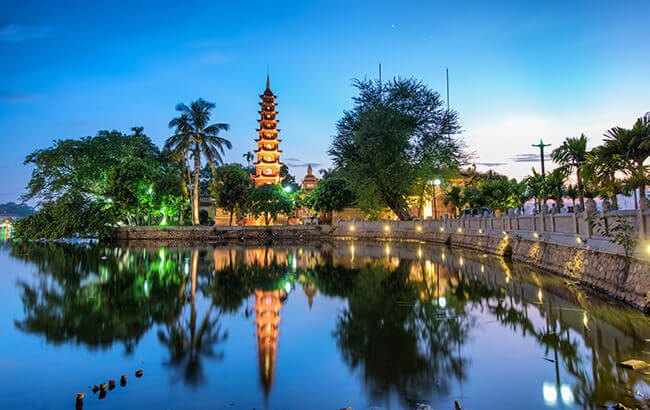 Vietnam's capital is a must-see. Hanoi is the heart of Vietnamese city life! The old town quarter has plenty of dilapidated charm on offer, and history fans should enjoy the bundle of excellent museums.
The Vietnam Museum of Ethnology and Vietnam Fine Art Museum are both brilliant introductions to the diverse artistry of the country, while the Ho Chi Minh Mausoleum is an important tribute to the founder of modern Vietnam. Check out all the most famous spots on our Instagram Tour!
9. Nha Trang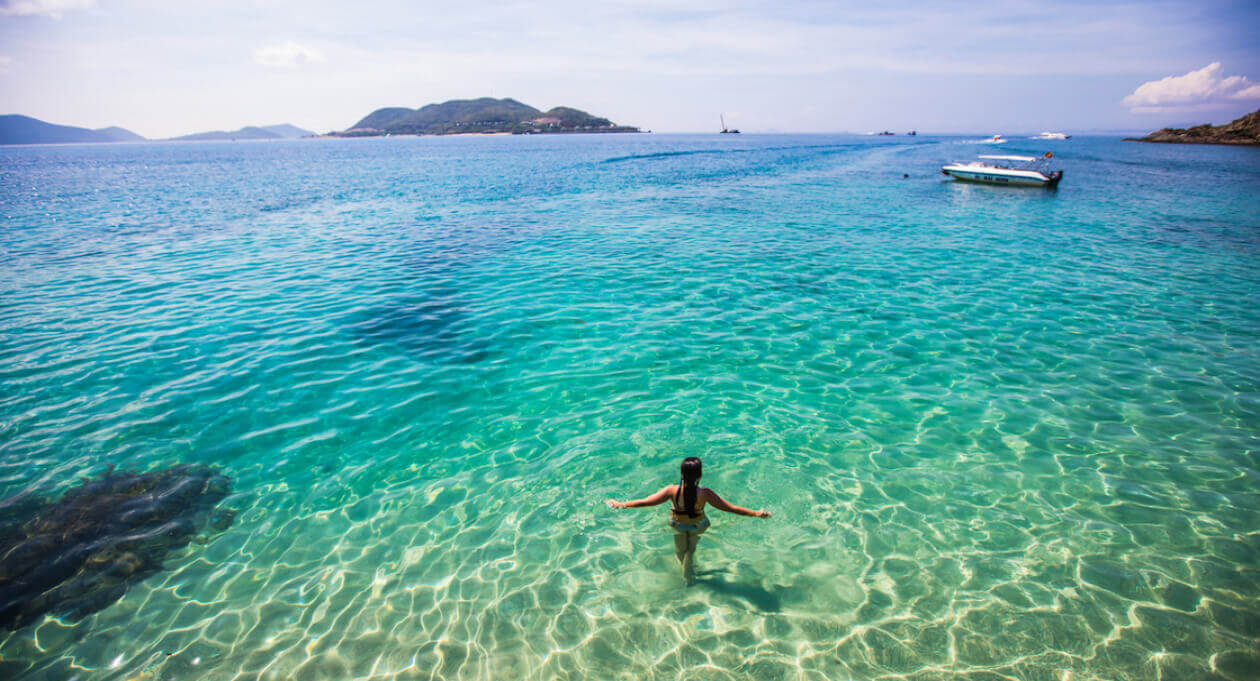 For beachy fun in Vietnam, Nha Trang is king. The well-maintained beach stretches for six kilometers along the shoreline of central Nha Trang city and, during summer, is packed with local families on vacation and foreign visitors.
There is excellent swimming here, with designated swimming areas and manicured lounging areas, making it a great option for relaxing days soaking up the sun and sand. If you do get bored of sunbathing, the ancient Po Nagar Cham Towers are just to the north across the Xom Bong Bridge and have been used as a place of worship here since at least the 7th century.
There is also an excellent museum dedicated to the work of Alexandre Yersin, who discovered the cause of the bubonic plague and founded Nha Trang's Pasteur Institute.
10. Cu Chi Tunnels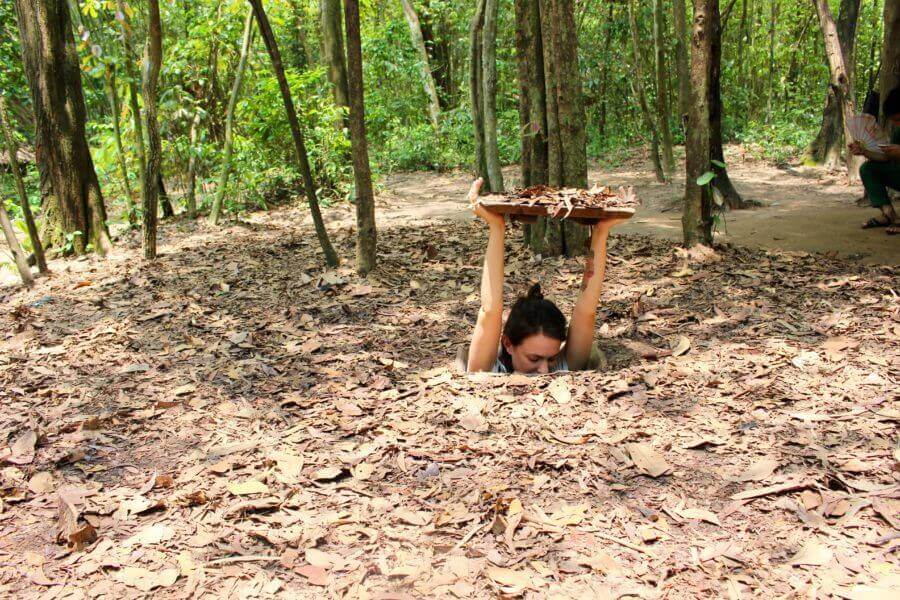 An absolutely fascinating learning experience for all travelers, the Cu Chi Tunnels are an extensive tunnel network that, during the Vietnam-US war, stretched for more than 250 kilometers, allowing local Vietnamese troops to operate and communicate in the area surrounding Ho Chi Minh City.
Two short sections of the network can be visited with a guide who'll take you down into the narrow, unlit confines so you can experience them for yourself! You can access the tunnels at either Ben Dinh village or Ben Duoc village.
11. Ba Be National Park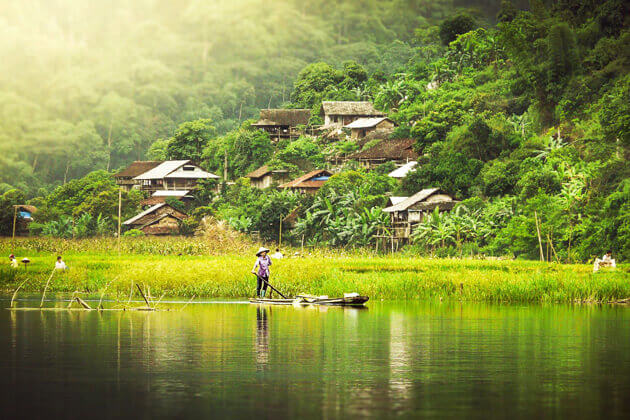 Tranquil Ba Be National Park is absolutely stunning with its three interlinked Ba Be Lakes, rimmed by jagged mountain peaks and thickly forested slopes. Most visitors come here to take peaceful boat trips or kayak on the lake and explore the caves full of stalactites and stalagmites.
But for the more active, there's also excellent hiking and trekking in the hills. This is one of the most peaceful spots in Vietnam. If you spend the night here, you'll sleep in traditional stilt-house homestay accommodation along the lakeshore - an experience of simple rural life.
12. Mekong Delta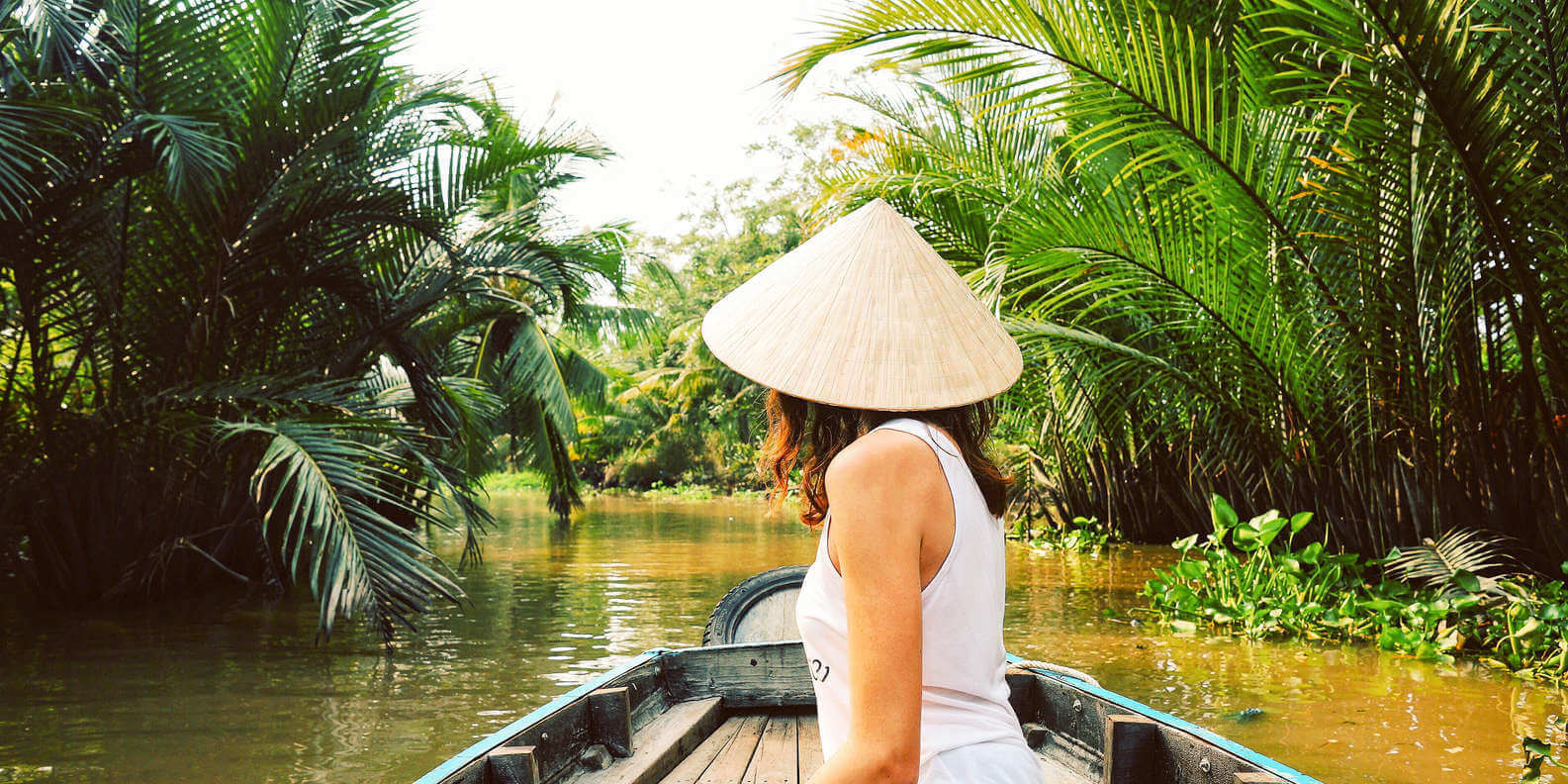 The far south of Vietnam is where the mighty Mekong River finally finds its way to the sea in a maze of waterways. It's incredibly lush, with paddy fields and mangroves. Come here to witness the chaotic floating markets teeming with local life.
I can guarantee exploring the Mekong by boat will be unlike anything you've ever done before! Why not combine two of Vietnam's top attractions by jumping on our Cu Chi Tunnels and Mekong Delta Experience with us?
13. Ninh Binh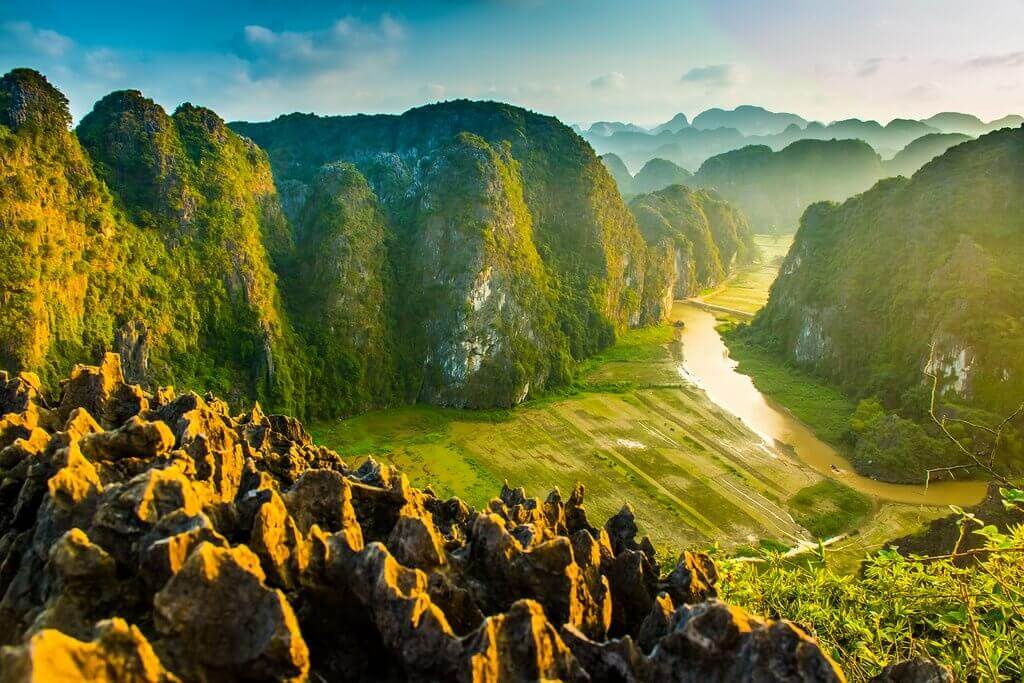 Ninh Binh is a town that lies to the southeast of Hanoi and acts as a base for visitors to explore the surrounding area. This is a great place to visit if you want to get out and about and spend time in some of Vietnam's prettiest and most unspoiled parts.
Ninh Binh town is usually used as a jumping-off point to Tam Coc, Van Long, and Hoa Lu, and although it is not as well known as other places in the country, it is a great spot for anyone with interest in nature thanks to its craggy limestone scenery. Just stunning!
14. Hai Van Pass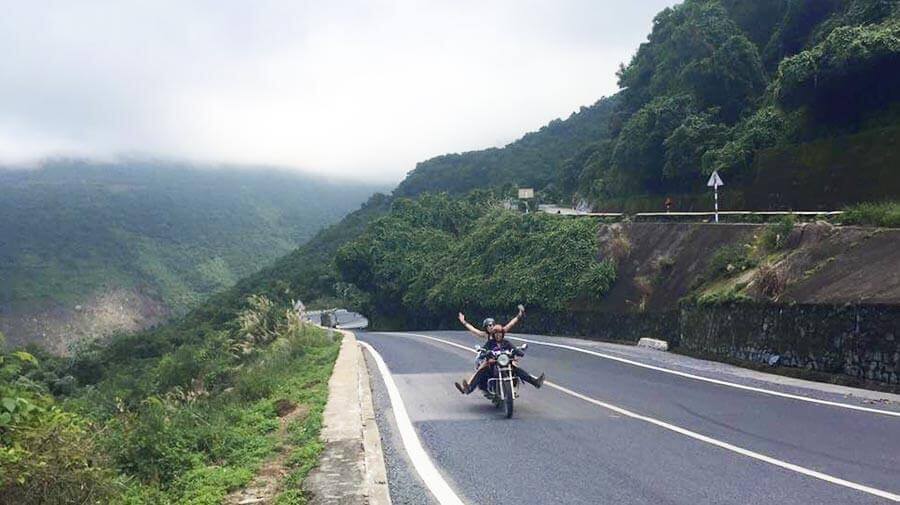 The Hai Van Pass is a 20-kilometer strip of road that joins the city of Da Nang and Lang Co in Hue Province. At 500 meters above sea level, it's the highest pass in the whole of Vietnam. The road was featured on the UK program, Top Gear in their Vietnam Special in 2008, which was called one of the best coastal roads in the world.
Not an opportunity to miss. Hire a scooter and drive it yourself if you're feeling adventurous. If not, plenty of tour companies will drive you - Jeep or scooter, take your pick! You'll be rewarded with spectacular views of misty mountains rising above the South China Sea, deserted sandy beaches, forests, and the twinkling lights of far-off cities once you reach the highest peak. Such a memorable experience!
15. Da Lat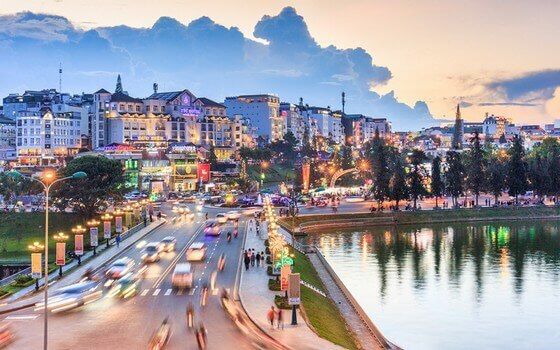 Da Lat is a young city compared to other cities in the south of Vietnam. Still, it features many interesting landmarks - natural beauties such as lakes and waterfalls and some of its top attractions: Emperor Bao Dai's Summer Palace and the Buddhist pagodas.
You'll get the chance to spot a good number of well-preserved French villas and chalets in the French Quarter located not far from the city center. Be sure to visit Xuan Huong Lake; from there, you can continue to visit many other sites in town on foot as they are close by.
The minority villages near Da Lat are a must for those wanting to see the 'real' Vietnam, as the villagers are pretty much keeping their traditional ways of life.
16. Mui Ne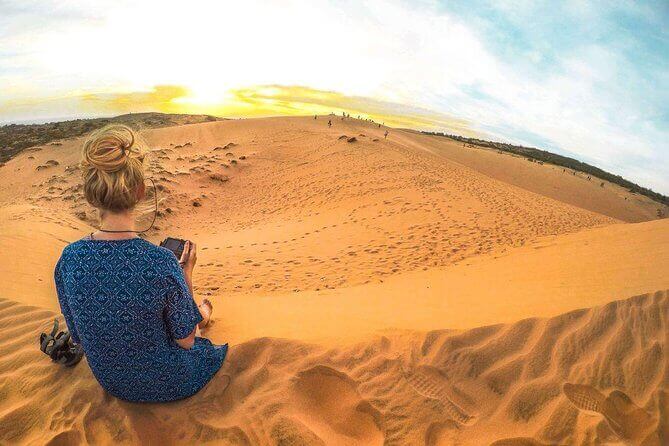 Mui Ne is everything you don't expect Vietnam to be – and that's what makes it so special. The population of this town is nothing compared to that of Ho Chi Minh, with a little over 300,000 residents. This brings a calm, laid-back vibe that you don't get in other places in Vietnam.
Mui Ne does not have just one area of sand dunes, but two, which are completely different experiences. On the white dunes, you can race along pristine ivory sand on quad bikes, with a lake filled with lotus flowers between the slopes.
Renting a quad bike is certainly an experience for thrill-seekers, with dunes stretching up to 100 feet! In contrast to the thrilling white dunes, the red dunes are the perfect spot to watch the sunset with a loved one. If you're looking for some fun, rent a sled and cruise down the more tame hills.
You're bound to have a blast in Mui Ne, whichever you choose!
17. Can Tho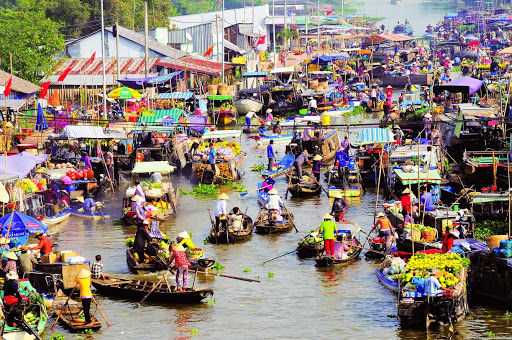 Can Tho city is considered the capital of the Mekong Delta. It is one of the more attractive and easily traveled Delta towns, with its main draw being the Cai Rang floating market which is definitely worth a visit!
If you board a boat in the early hours of the morning at Ninh Kieu Wharf, you can head off to the market, which is about 30 minutes away and best around sunrise hours.
Packed into a section of the Hau river, you will see boats of all sizes selling all sorts of fruits, vegetables, and cooked food. All you have to do is lean over your boat and ask for what you want!
18. Phu Quoc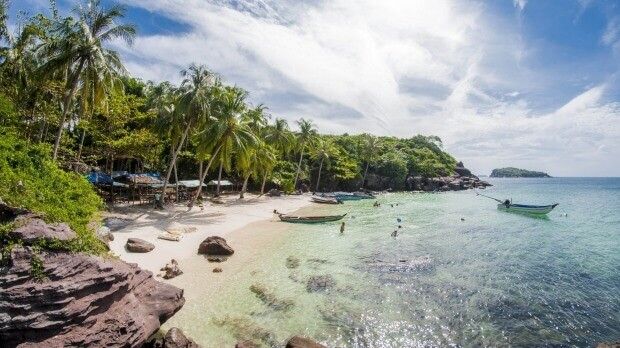 Phu Quoc island, situated roughly 40 kilometers away from the south coast of Vietnam, is an emerald island where tranquility is never far away. Phu Quoc is truly a hidden paradise, an underpopulated island close to the Gulf of Thailand.
Its untouched nature and pristine coastline make it an amazing vacation destination for wanderlusts to discover. During the Vietnam war, the island housed Phu Quoc prison – the largest prisoner's camp of South Vietnam, detaining thousands of prisoners of war.
The prison remains today, and you can still visit and learn more about Vietnam's wartime history. Off the beaten track and super interesting, this is not one to miss!
19. Quy Nhon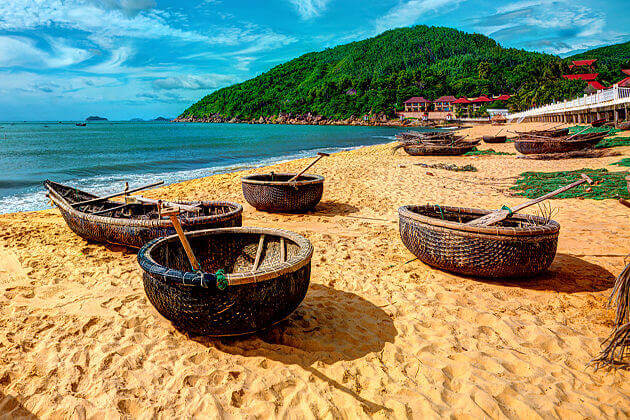 You'll find Quy Nhon halfway between Hoi An and Nha Trang: the perfect place to break up the journey between the two. Quy Nhon is the capital of Binh Dinh Province and was acknowledged as a city as early as 1898.
However, the town has been in existence since the 11th century. Quy Nhon was also relevant during the Vietnam War. Not only was it a site for intense battle, but it was used as an important US military and naval base.
Today, Quy Nhon is a developing port city with a population of more than 260,000 people, with plans to build infrastructure that will encourage more tourists to visit. Naturally, fishing is the main industry in Quy Nhon, making it a great source of exceptional seafood.
Maybe even hop on our Instagram tour here!
Our Best Selling Tour
All-Inclusive

Quy Nhon Instagram Tour: The Most Famous Spots

The beautiful coastal city of Quy Nhon may not be the most well known in Vietnam, but it's certainly worth a visit! On this full day tour, we'll take you to the most Instagrammable spots in Quy Nhon, all in one day. If you're looking for something a little bit different, exper
20. Con Dao Islands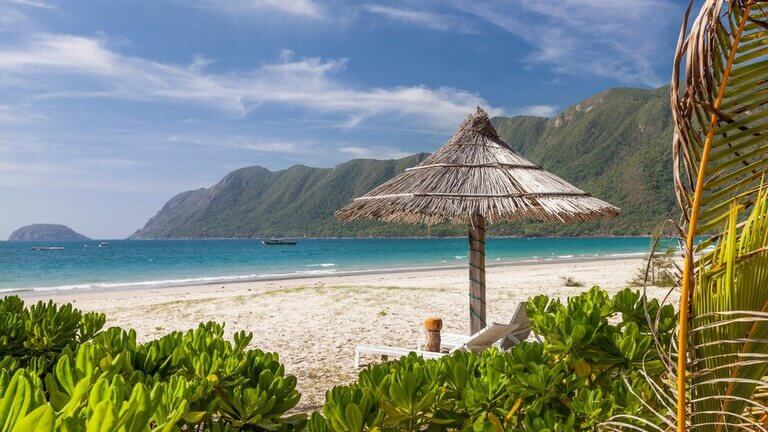 Con Dao Islands, also known as Con Dao National park, is a group of 16 mostly uninhabited islands just off the southern coast of Vietnam, each offering expansive beaches shaded with evergreen trees.
Great for travelers looking to escape bustling city life, the main island also boasts miles of coastal roads, hiking trails, and a wide range of outdoor activities. The main (and only inhabited) island, Con Son, was once the site of French-run prisons for Vietnamese involved in the independence movement.
Most of the derelict prisons are located in Con Son Town, where you can visit the prison cells and infamous tiger cages. The island also has plenty of unspoiled beaches where you can enjoy a day of sunbathing, swimming, and dining on fresh seafood.
21. Can Gio Monkey Island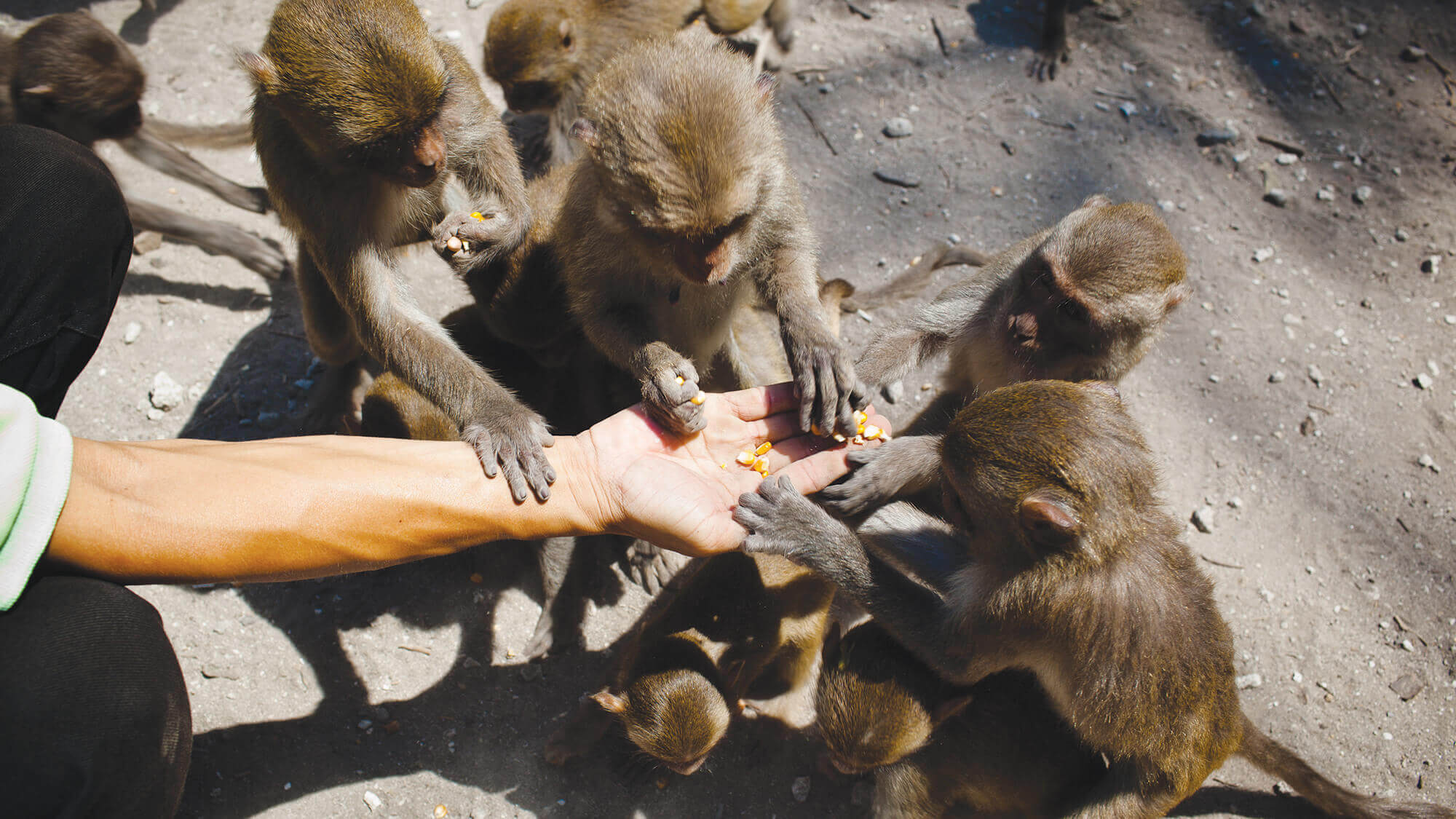 If you fancy a day trip out of Ho Chi Minh City, look no further than Can Gio. Can Gio Island is located in Can Gio district of Ho Chi Minh, about 2 hours away from the center. The main attraction is seeing thousands of wild monkeys that live on the island.
Make friends with the little guys and get some awesome pictures for your 'gram! Besides the monkeys, there are other things to do in Can Gio Island such as walking through the economic war zone area and hanging at the beach. Why not let us take you there ourselves?
Check out our Can Gio Monkey Island day trip!
Get your VACATION on!
Expertly curated emails packed full of vacation inspiration, travel tips and more!