3 Best Elephant Sanctuaries To Visit In Chiang Mai
3 Best Elephant Sanctuaries To Visit In Chiang Mai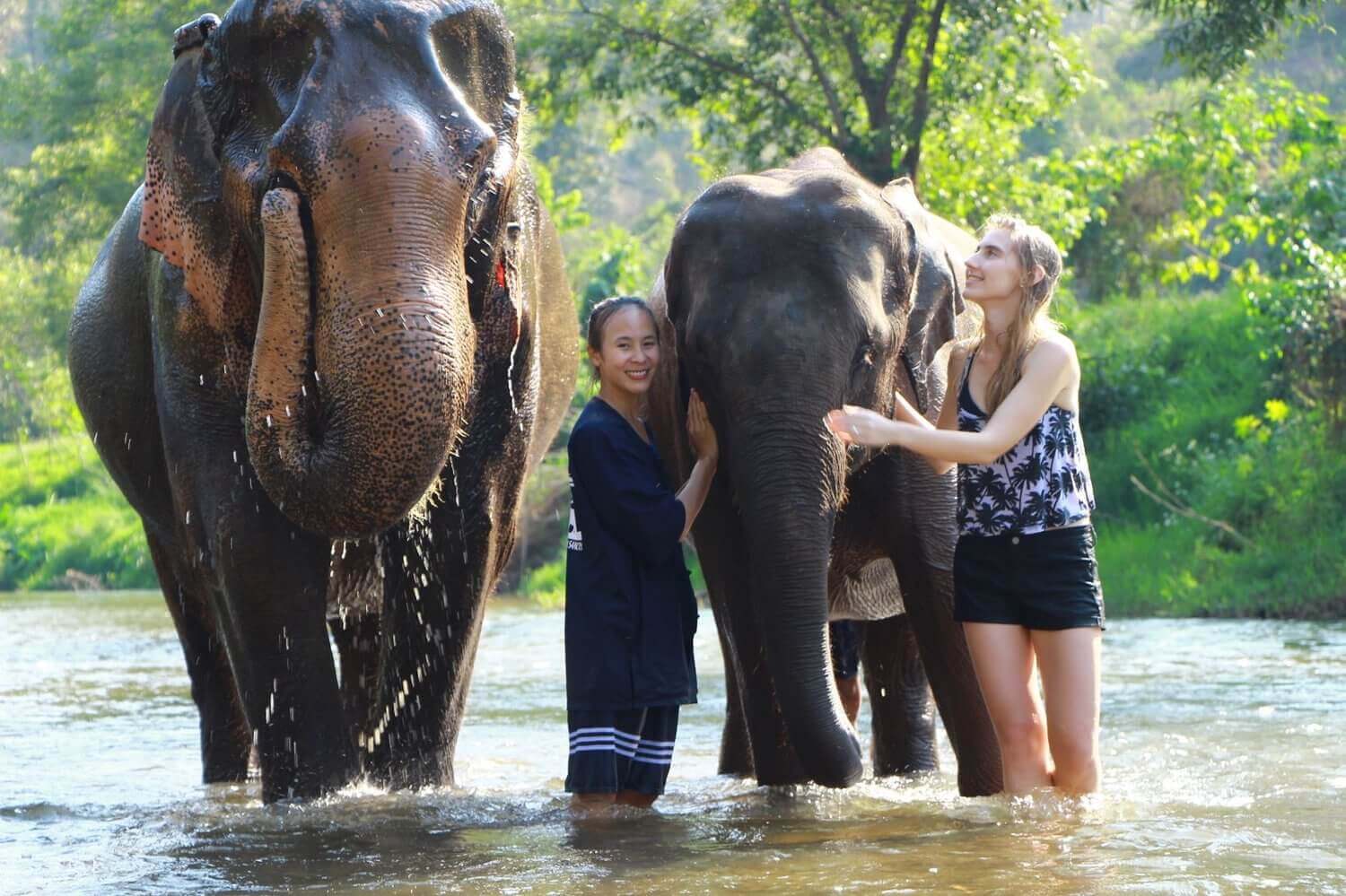 If you're planning a visit to Thailand and looking for some tours in Chiang Mai then visiting an elephant sanctuary is a MUST. It's honestly one of my most memorable moments from my trip to Thailand 3 years ago and I couldn't recommend it enough. No where else will you get the chance to be so close to these gentle giants.
Most sanctuaries will allow you to pet the elephants as well as feed them and even help give them a good old mud bath (definitely wear your bathers and take a change of clothes!) - it really is an incredible experience.
Our Top Trending Tours
All-Inclusive

Bali Elephant Bath & Breakfast Day Tour

All-Inclusive

Chiang Mai Ethical Elephant Sanctuary & Temple Experience

All-Inclusive

Phuket Magical Elephant Beach Walk & Night Market Visit
There are quite a few elephant experiences to choose from in Chiang Mai and if you want to visit an Elephant Sanctuary in Chiang Mai, we think it's really important that you try to choose the most ethical option.
Sadly, there are still some cases of elephants being mistreated in Thailand so be sure to visit a sanctuary where the elephants are treated with kindness and are definitely NOT ridden.
Here, I've done the research for you and am sharing my top 3 elephant sanctuaries in Chiang Mai so you can enjoy your visit, knowing the elephants are in safe hands.
What is an Ethical Elephant Sanctuary?
Here I'd just like to quickly define what we're counting as an 'ethical' sanctuary. Most of the sanctuaries in Chiang Mai will house elephants who have been previously mistreated in some way, for example, being inappropriately trained to perform, being chained up and denied the freedom to roam or even being denied food, water and rest.
Due to being held captive for many years, these elephants cannot be safely released back into the wild so sanctuaries take care of the elephants in a way that works towards their well-being and doesn't harm their health and welfare.
An ethical elephant sanctuary should have certain regulations in place that work in favor of the animals. These include no usage of chains, enough space for the elephants to roam freely, a good diet, regular health check ups and ensuring that visitors do not frequently encroach on the elephants' personal space.
All of the sanctuaries I have recommended here adhere to these rules and regulations.
1. Kanta Elephant Sanctuary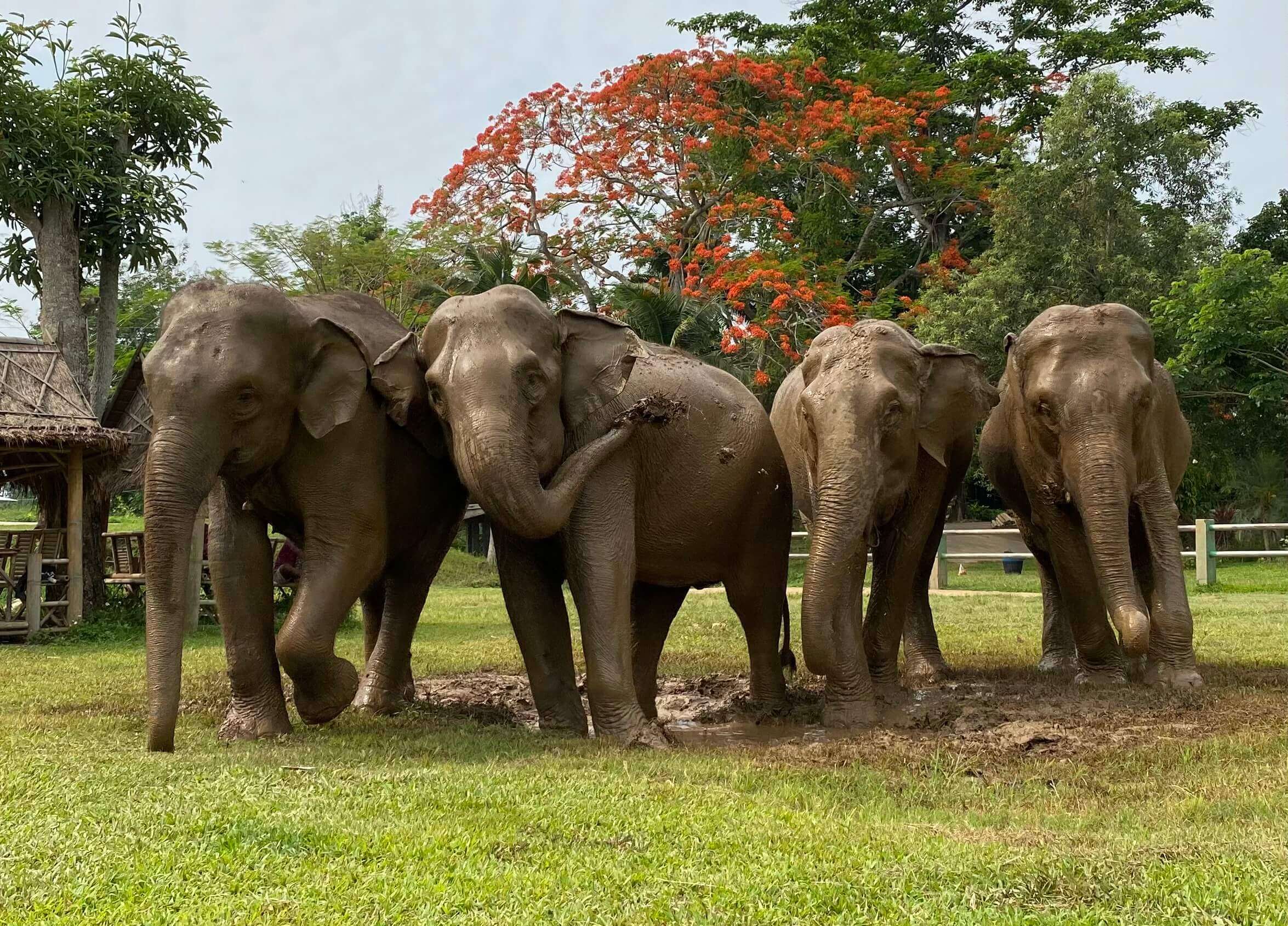 Our favorite elephant sanctuary in Chiang Mai is the Kanta Elephant Sanctuary. We offer a private Chiang Mai Elephant Tour and take our guests here as it's one we love and trust. Kanta Elephant Sanctuary is definitely one of the more well-known sanctuaries in Chiang Mai. This sanctuary offers a safe retirement home for elephants that had previously worked in the tourism industry.
More than 15 elephants roam free here, many of whom have been saved from torturous camps. The sanctuary offers a handful of different activities that include a detailed talk about the Asian elephant species, helping out at feeding time and even a bath in the river with the gorgeous animals! If you're looking for the best Chiang Mai Elephant Sanctuary tour then a visit to Kanta Elephant Sanctuary needs to be on your list.
2. Happy Elephant Home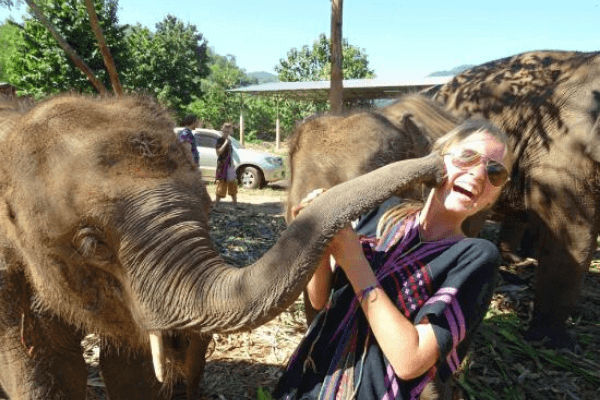 The Happy Elephant Home sanctuary is located slightly further outside of Chiang Mai, in the beautiful Mae Taeng District, about one hour away.
All of the elephants here have been rescued from mistreatment and Happy Elephant Home focuses on giving them the happiest lives possible (the clue is in the name).
These guys run full day or half day tours of their sanctuary in which you'll get to interact with the elephants in a fun and free way - feeding them fruit and playing in the river with them.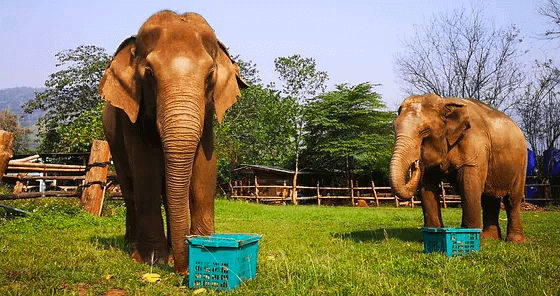 You'll get familiar with the day-to-day life of an elephant and learn heaps about this amazing species.
You'll also be given traditional Karen tribe clothing to change into on arrival, saving your clothes from getting muddy and wet!
3. Chiang Mai Elephant Land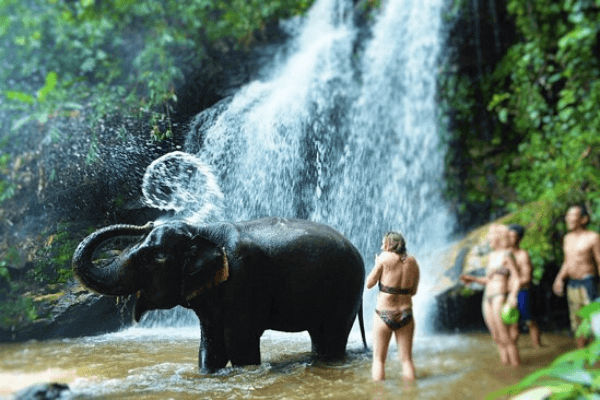 When you visit Chiang Mai, you'll quickly realize its beauty. Worlds away from the white sandy beaches in the south of Thailand, it's surrounded by vast forest areas dotted with waterfalls, rivers and mountains.
Visiting Chiang Mai Elephant Land is a chance to see some of this amazing scenery as the elephants here get to roam around in their own hidden jungle paradise! Travel to the Doi Inthanon National Park border to witness this natural beauty.
It's well worth it as the one day tour here includes meeting the elephants, making traditional elephant medicine, feeding breakfast to the elephants and taking a scenic walk into the jungle with the majestic animals. Also, join the elephants in a mud pool, and even bathe under a waterfall with them.
The two-day sanctuary program also gives you the chance to do some jungle trekking through the rice terraces and learn about the local herbal plants.
If you're an animal lover like me, this will be an experience you'll never forget and it's definitely one to tick off the bucket list!
For more must-do's in Thailand, check out our blog post 21 places you MUST visit in Thailand over on The Vacationer where you can find heaps of other travel-related blogs too. Enjoy!
Our Best Selling Tour
All-Inclusive

Elephant Sanctuary and Batik Painting Tour

Our Elephant Sanctuary and Batik Painting Tour is one of our most popular Kuala Lumpur tours and it's easy to see why. You'll be picked up by one of our friendly guides who will take you to the elephant sanctuary where ​​you'll get the chance to wash, feed and play with these breathtaking animals in the tropical Malaysian jungle. After lunch, you will enjoy an afternoon of Batik painting where you will not only learn all about this traditional Malaysian painting style but create your own painting too. This all-inclusive, 7-hour, Kuala Lumpur excursion is one not to be missed.
Get your VACATION on!
Expertly curated emails packed full of vacation inspiration, travel tips and more!