7 Things You MUST Do In Bali
7 Things You MUST Do In Bali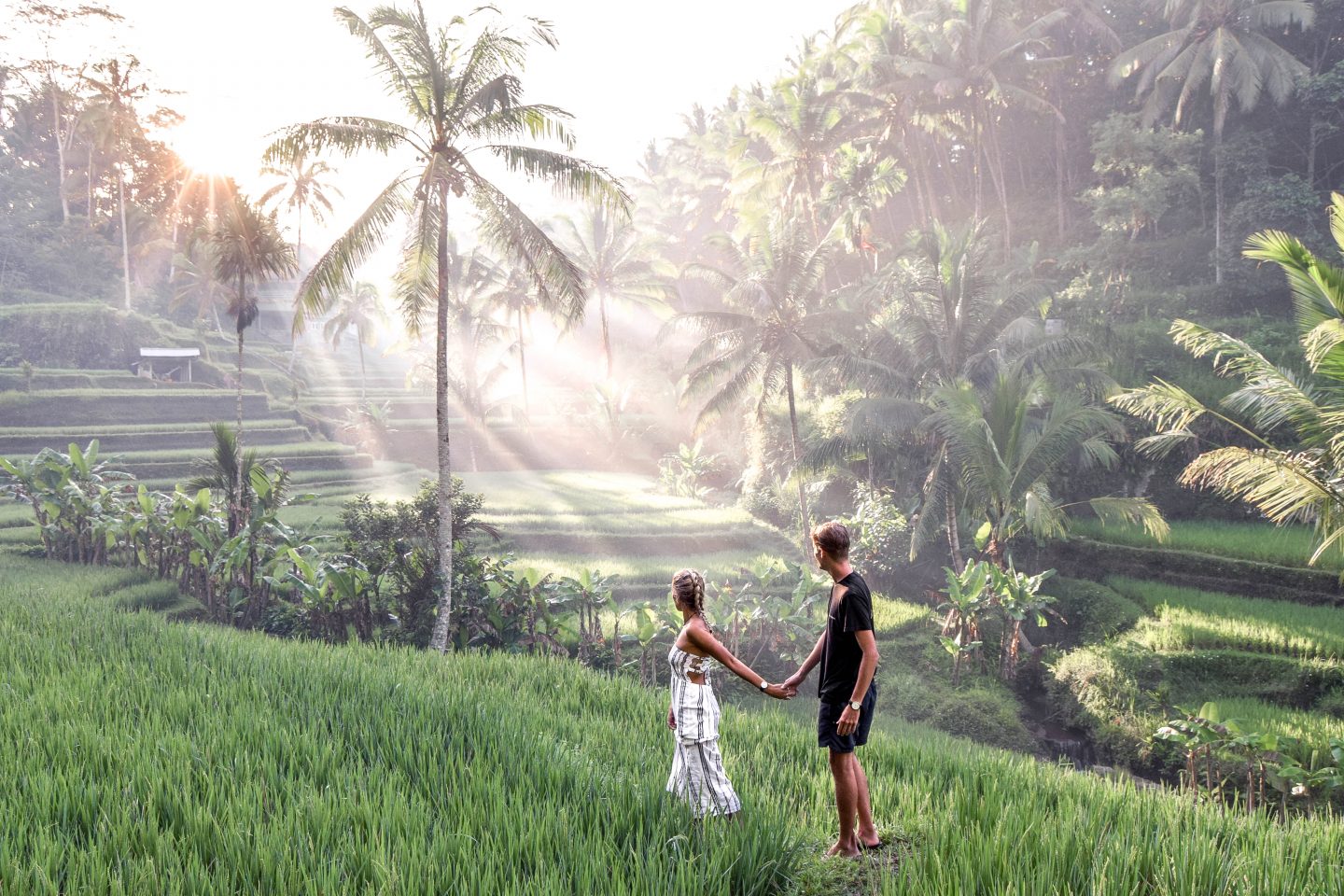 Bali is known as The Island of the Gods with temples, mountains, waterfalls, beaches, lush green rice fields, barren volcanic hillsides and most importantly the friendly locals that make this place a paradise on earth.
There's for sure enough to do in Bali for everyone. In fact, you can be overwhelmed by things to do there. But don't worry, I'm here to help you have the most enriching experience possible.
To help you avoid the overwhelm and hopefully make your trip enjoyable, here's my list of 7 things that you must do in Bali.
Our Best Selling Bali Tour
All-Inclusive

Mount Batur Sunrise Hike & Hot Spring Tour

If hiking is your thing, or even if it's not, this Mount Batur Sunrise and Hot Spring Tour is a must. It gets you off the beaten track and allows you to experience parts of Bali not everybody gets to see; start your trek in the early hours so you make it in time to see the stunning sunrise at the summit of Mount Batur. End your tour with a dip in a natural Hot Spring pool before lunch - this is an experience you won't want to miss!
1. Swim with manta rays in Nusa Penida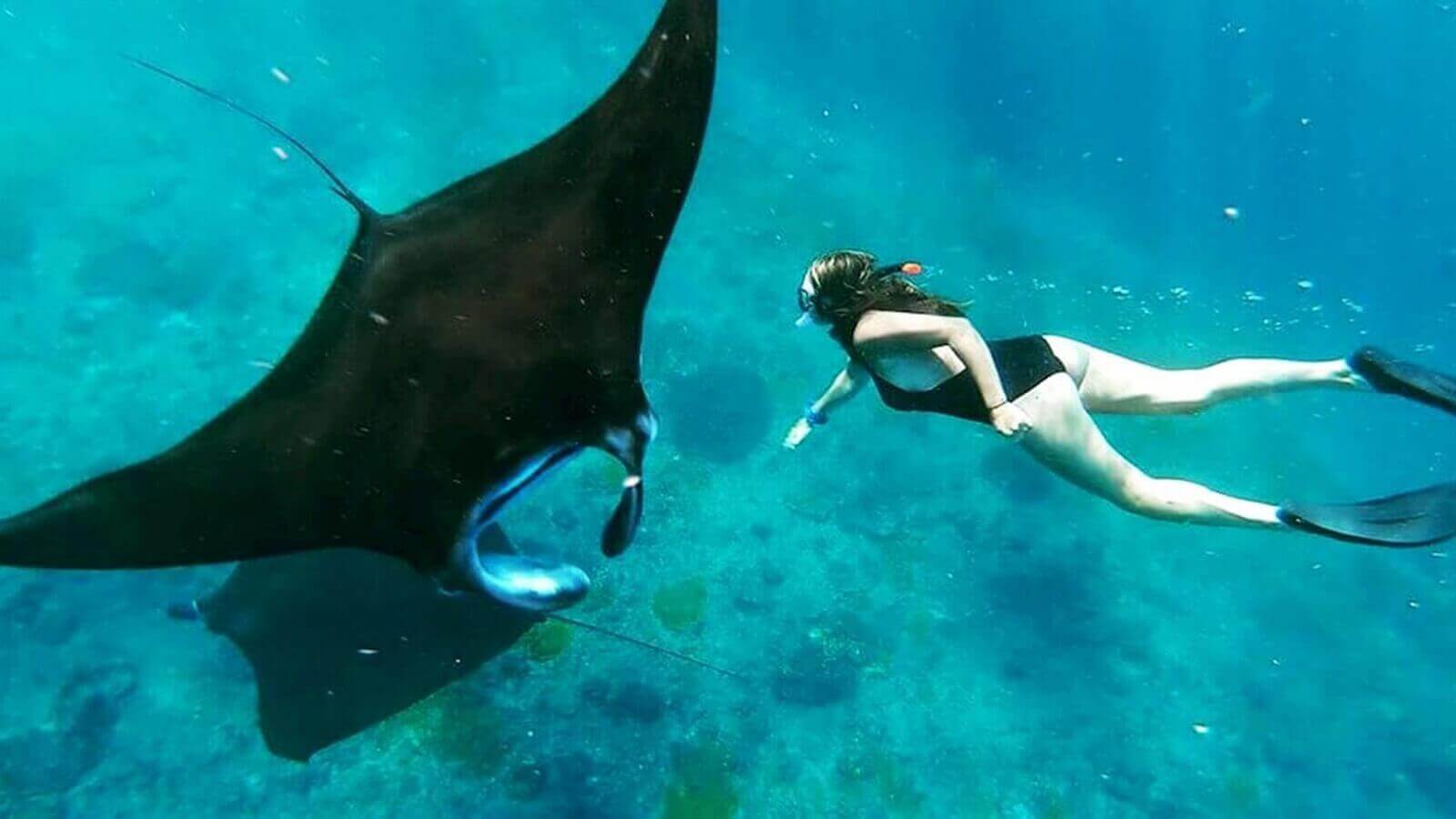 As soon as you see pictures of this beautiful place, you'll be dying to go! It's a highlight for many due to its white sandy beaches and crystal clear waters. And it's only a 40 minute speedboat ride from Sanur harbor! Nusa Penida is a great place to visit anyway, but what makes it really worth the trip (for me anyway) is the chance to swim with magnificent manta rays! Head out to one of the many manta hang-out spots for your amazing photo opportunity. This truly is a once in a lifetime experience and definitely not one to be missed!
2. Rekindle your adventurous soul with a sunrise trek up Mount Batur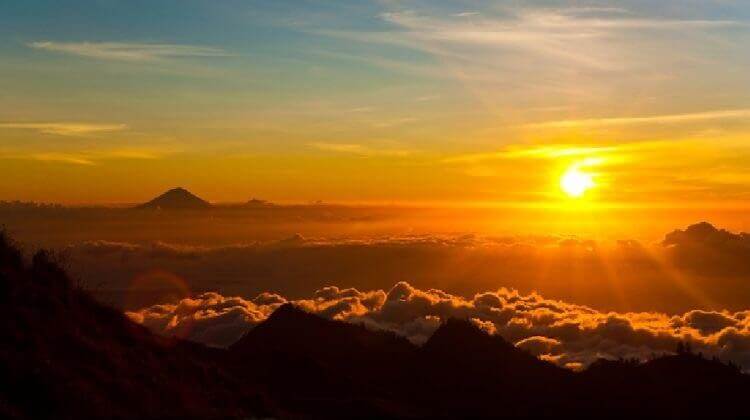 Located in Kintamani area, Mount Batur is an active volcano. Not one for the faint-hearted, this trek involved a 2:30am wake-up call if you want to reach the peak for sunrise - but my word is it worth it!
The trek is about 2 hours long (but if you're fairly fit and healthy it's not too strenuous) and you must have a guide with you.
If you're planning on doing the trek, make sure you wear some suitable shoes and take a jacket as it will be surprisingly cool at the top of the mountain! This one takes quite a lot of effort but really, when else will you get to have this experience?
3. Enjoy the sunset from Uluwatu Temple and see a traditional Kecak dance show
I honestly think this is one of the best places I have ever seen the sunset from. Get here early to ensure your entry to the dance show as it often sells out and spend the evening roaming around the beautiful temple that is spread out along Uluwatu cliff.
Enjoy the beautiful setting sun over the calming turquoise waters and then the dance show! Do remember to dress modestly though and watch out for those cheeky monkeys!
4. Indulge in a Balinese spa experience

Bali is well-known for its relaxing and rejuvenating spas. At the least, you should experience a traditional Balinese massage - they are incredible and most spa's offer an hour long massage for around $10! But if you want the full indulgent experience, there are plenty of fabulous spas to choose from.
Most will offer packages of treatments you can choose yourself. I definitely recommend Prana Spa in Seminyak - why not hop on our VIP Ultimate Spa Experience & Temple Lot Temple Visit tour and let us sort everything for you!
Our Top Trending Bali Tours
5. Enjoy the beautiful rice terraces in Ubud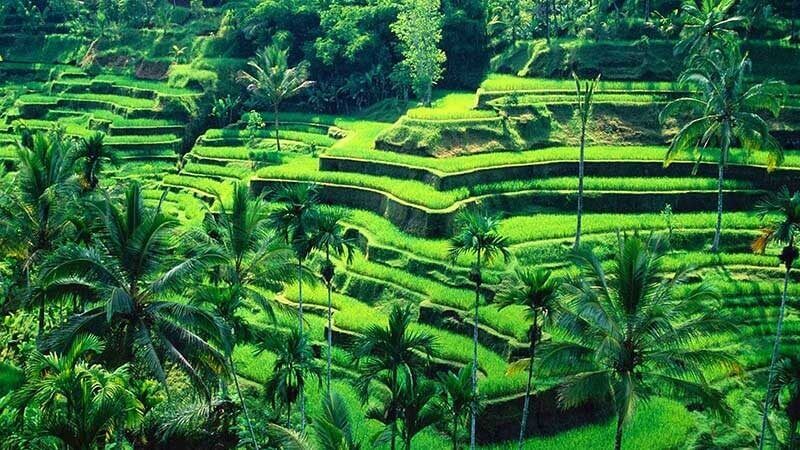 The beautiful Tegagalang Rice terraces of Ubud will be nothing like you've ever seen before. So much lush greenery! Explore the amazing terraces and jump on one of the huge swings for a fantastic photo opportunity. Lined outside the terraces are street markets which are ideal places for buying locally handmade beautiful merchandise at bargainable prices as well as many cafes and restaurants.
6. Visit the magical Tegenungan Waterfall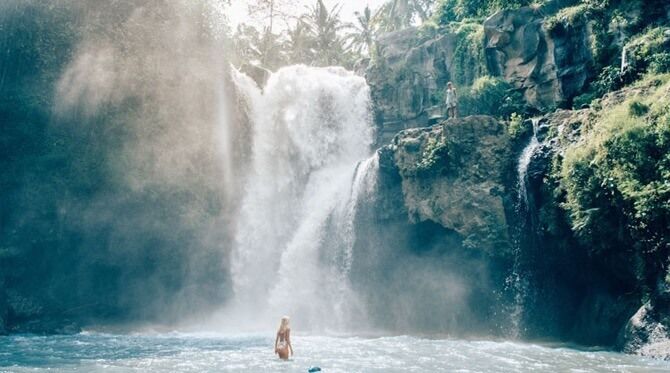 Tegenungan Waterfall is not situated in the mountains, which is quite rare for waterfalls in Bali, but actually in Ubud village. Like many others, it still boasts beautiful lush greenery all around (and the added bonus of a beautiful temple nearby), and the natural springs are perfect for bathing.
The water flow is heavy, leaving it clean and fresh, so you'll no doubt spot plenty of locals flocking here each day to enjoy a swim or refreshing bath.
And for any budding photographers out there, you'll want to know that the best time to visit Tegenungan Waterfall is during the evening, since its west-facing location captures the beautiful afternoon light.
7. SURF!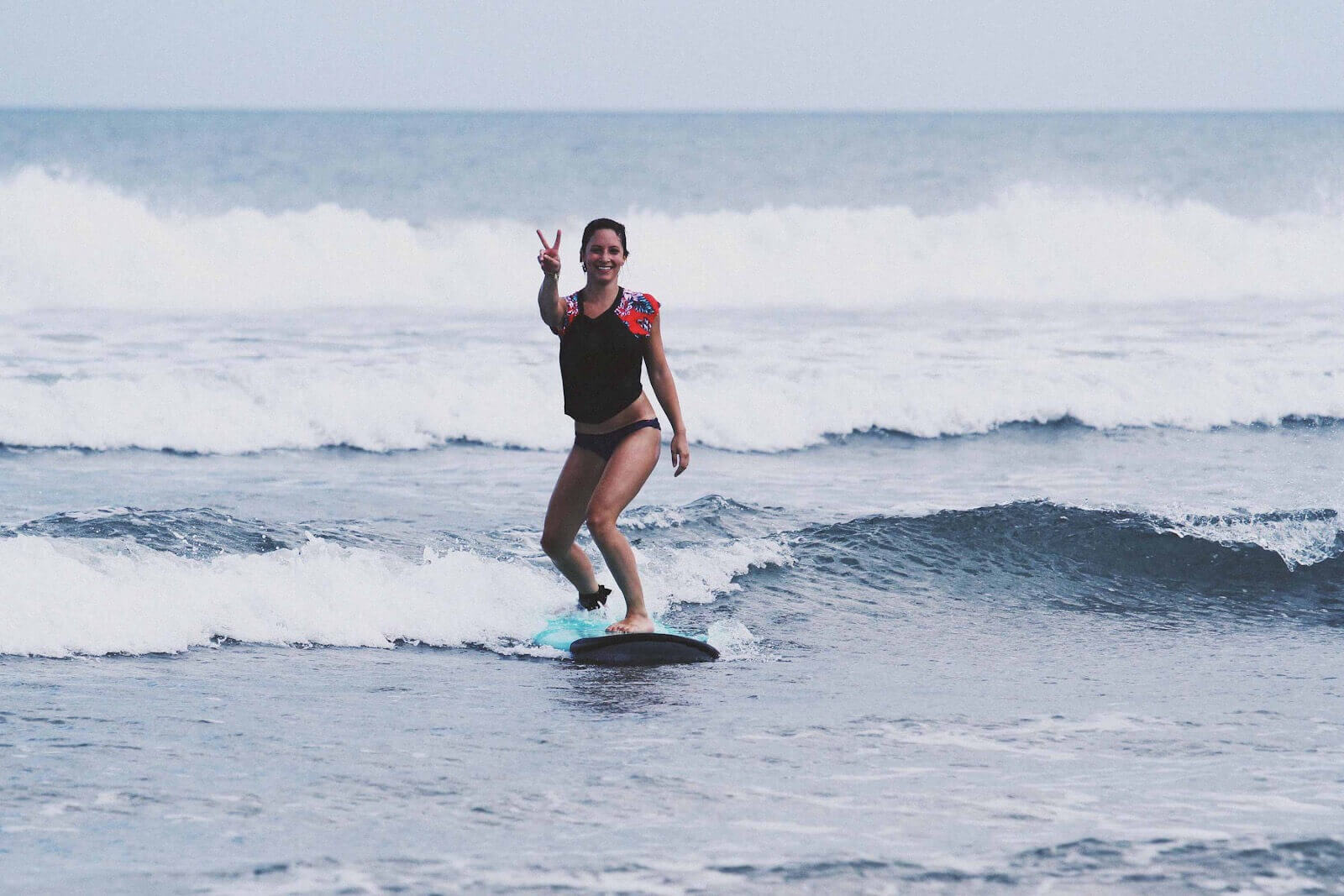 Taking a surf lesson is a right of passage in Bali. Whether it is your first time or you're a really skilled surfer - Bali is surfing.
Kuta for beginners and loads of other spots like Uluwatu or Canggu for the more experienced surfers. To the beginners out there: grab a board, find an instructor on the beach and you are ready to go!
Get your VACATION on!
Expertly curated emails packed full of vacation inspiration, travel tips and more!