A Beginner's Guide to Surfing In Bali
A Beginner's Guide to Surfing In Bali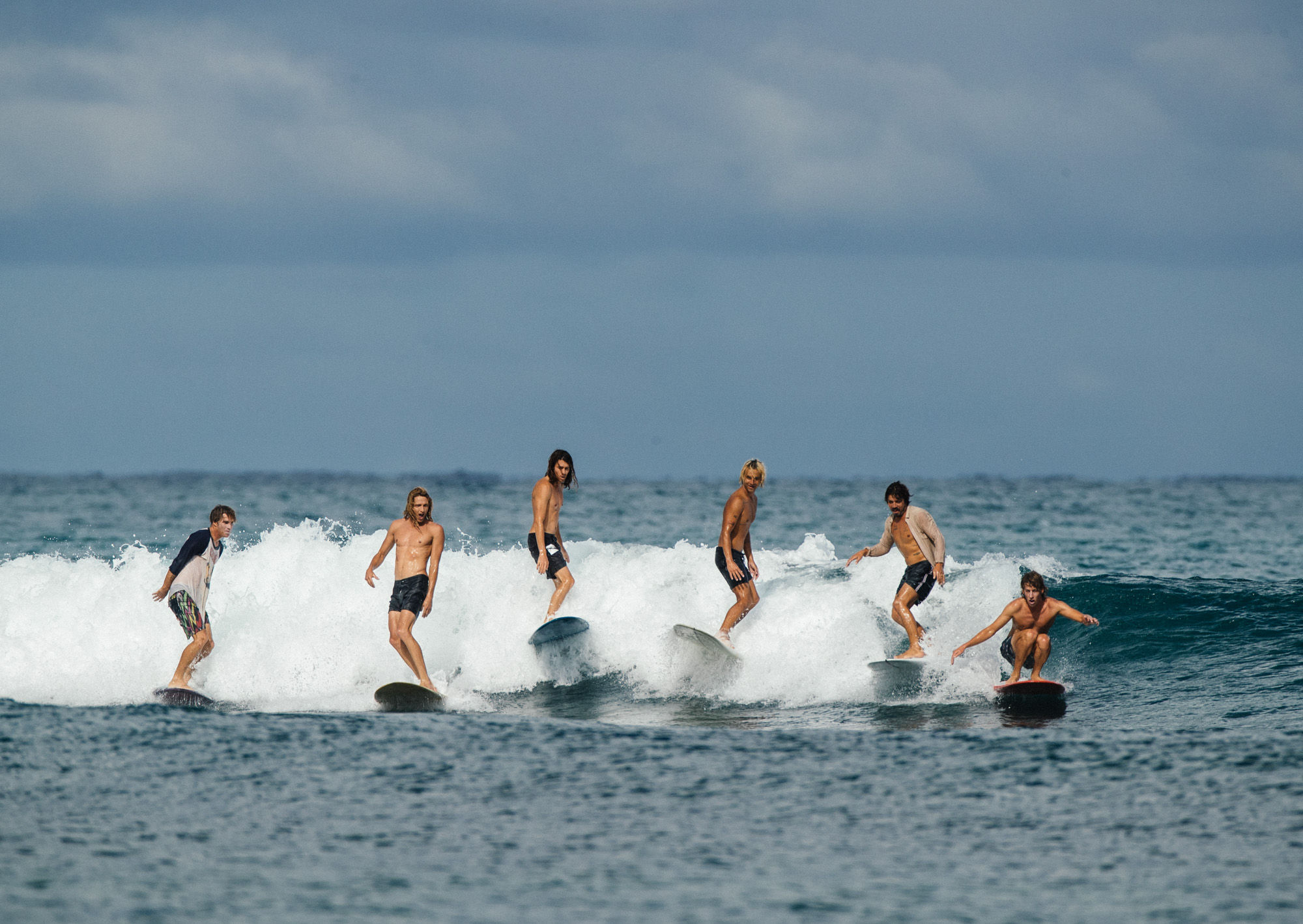 Bali is known as a surfer's paradise for a very good reason - warm crystal clear waters and consistently clean waves, it's a dream! Learning to surf is basically a right of passage if you're planning a trip to Bali and there really is no better place to start!
But how do you get started if you are a complete beginner? I know it can seem a little daunting at first, especially if you're an adult, learning a brand new skill can be tough. But it's never too late and I think it's such a great position to put yourself in.
Our Top Trending Bali Tours
Becoming a student again can teach us so much and surfing itself can teach us so much - to trust ourselves completely and take care of ourselves. It's such an amazing sport - clearly I have caught the bug, and I'm sure you will too once you give it a try! Learning to surf is not easy.
It is a challenge and a very long process BUT it is SO much fun and there really is no better feeling than riding a wave! I've put together this guide to tell you where the best beginners spots are, some of the key things you need to know and to help you get started with a bit more confidence!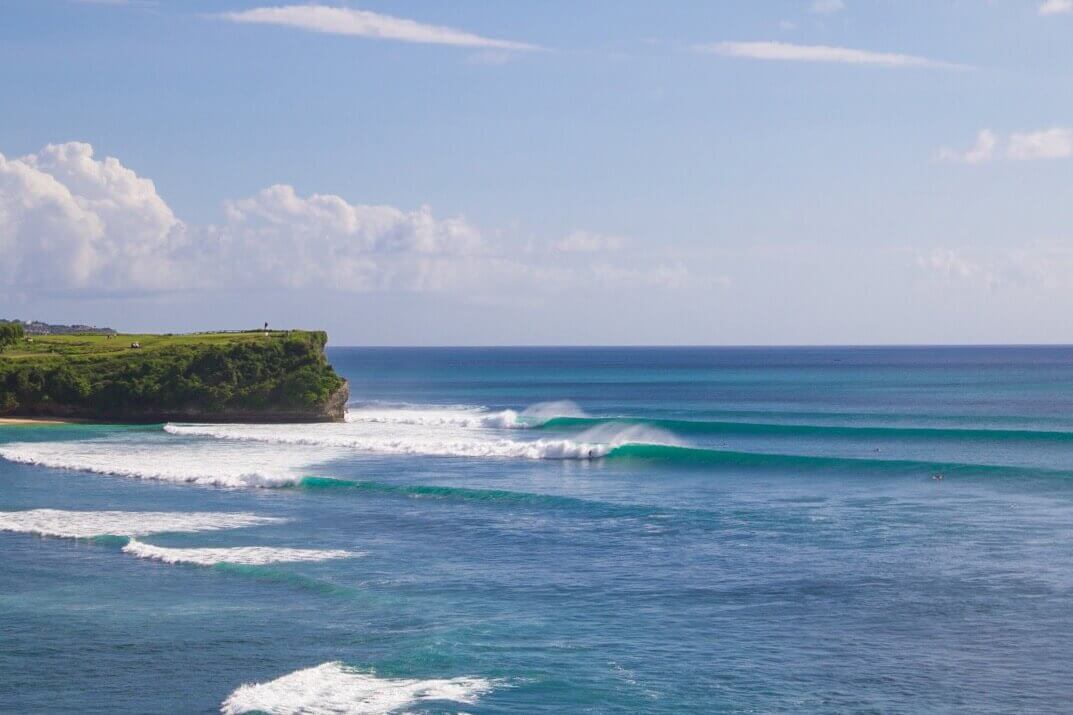 Where to start?
Let's start with the most important question. Which beaches are best for beginners? How the waves are does slightly depend on the time of year. April-October (dry season) tends to be when the waves are most consistent but really it doesn't make too much difference and most Bali surf beaches are surfable year-round. Here are my top beginner's surf spots:
Balangan Beach
This is where I first learnt to surf so I may be a little biased but I LOVE this beach for surfing. Beginners should surf at high tide and ideally when the waves are not too big (around 3-5 feet is perfect). There are plenty of awesome surf schools you can book a lesson with if you don't want to go out on your own straight away - I would recommend Dawn Patrol Surf School.
The beach is also stunning and a great place to chill out and spend the day once you're all tired out from surfing!
Padang Padang Beach
A soft reef break that breaks both left and right - this is perfect for beginners! It also has a channel that allows for an easy paddle out to the line up. Start off catching the broken waves then progress to the green waves once you feel ready!
Dreamland Beach
A beach break with several spots that work well depending on the tide. This is a great place to learn when the waves are not too big. It's also a really beautiful beach with an awesome social scene - a must-visit for anyone travelling to Bali, whether you want to surf or not!
Kuta Beach
This is a really popular place to visit for a lot of people holidaying in Bali. Kuta is ideal for learning to surf due to it's gentle gradient that allows the white water to run for quite a distance. The lineup is often really busy here though and full of beginners, so you might want to try another beach if you're looking for a quieter experience.
Canggu Beach
This spot has a flat bottom reef which results in soft re-formable waves - perfect for beginners with bigger boards! You will also find many surf schools here that specialize in teaching beginners so you will be in good hands! Canggu is also an awesome spot to visit regardless due it's thriving social scene!
Check out my other blog post on the Top 5 Surf Beaches in Bali for more information on some other cool surf beaches in Bali!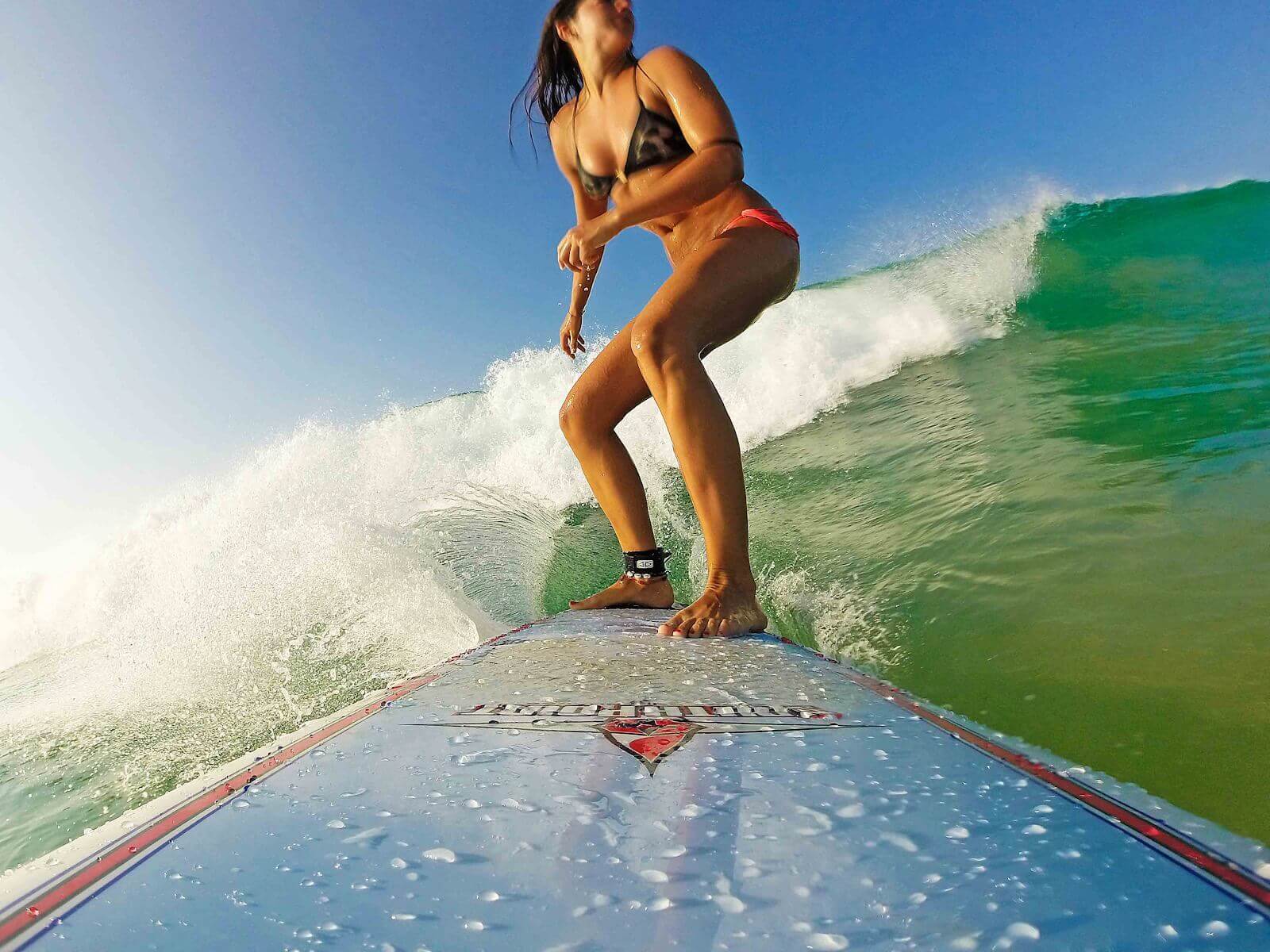 What board should I use?
I know short boards definitely look a lot cooler and are MUCH easier to carry, but, believe me you want a big ass foam board if you are just starting out. It's so much easier to balance and stand up on a longer and thicker board, it's also safer for you and others around you while you are still getting the hang of it.
Aim for a foam board that is 8 feet or up the first time, then you can gradually decrease the size as you get better and more comfortable.
You can rent a board for a small fee from most beaches or if you decide to book a lesson with a coach they will usually provide a board included in the total lesson price.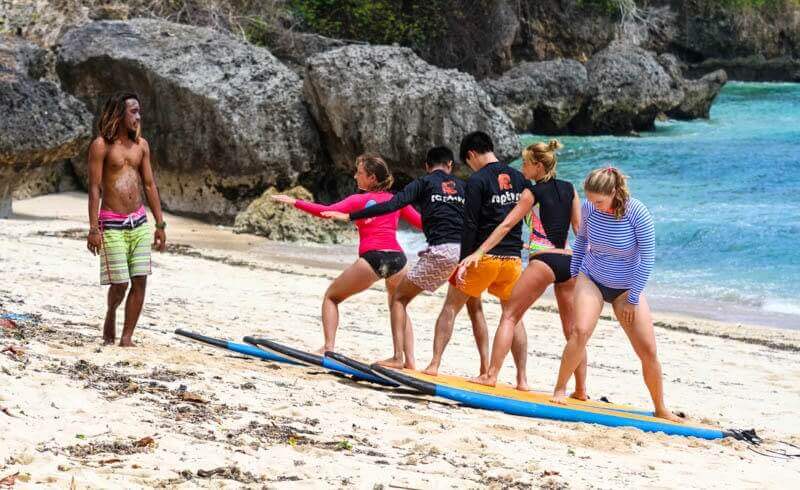 How to learn?
If it's your first time learning to surf, I strongly recommend you invest in some lessons with a reputable surf school/coach. There are heaps to choose from so definitely look at online reviews before you book. Most lessons are about 2 hours long and involve a bit of theory before heading out into the waves with your coach.
Group lessons are usually a bit cheaper but I personally prefer having one-on-one lessons as your coach will be solely focused on you so you tend to get more out of the lesson. You could also book yourself on to a surf retreat.
This way you spend a lot of time in the water and learn a bit more about how to read the waves and the ocean, and you can actually see quite an improvement over a short time! There are plenty of surf camps in Bali so finding one won't be a problem. Again, just make sure to check reviews and try to pick one that will be well-suited to you.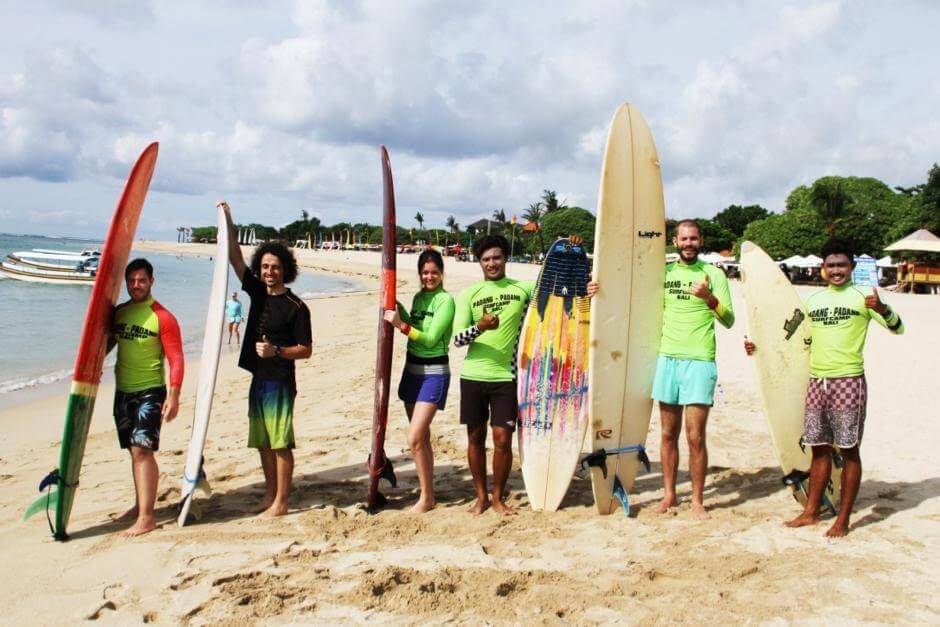 What do you need to know?
The power of the ocean
You should take a few things into account before jumping straight into the big blue. The ocean is a force of nature that we cannot control and every beach is different.
To me this is another thing that makes surfing so great - accepting that you cannot control everything and respecting the power of nature.
It is important to learn about the current at each beach, if there are any rips and what the general conditions are. Any good surf coach should give you a brief overview of these before you enter the water so don't worry!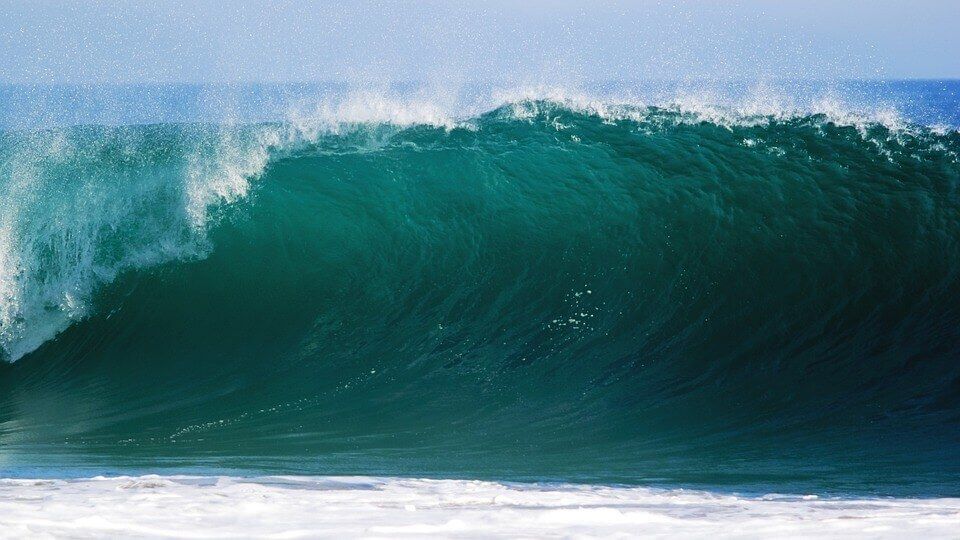 Right of way
There is a certain surf etiquette that you should try to abide by. Especially if the line up is crowded, these rules become very important as they will keep you and others around you as safe as possible.
Most importantly, try to make sure you are not taking someone else's wave or 'dropping in' on someone.
Basically, the surfer closest to the breaking wave has priority. If you see someone else is already riding a wave, don't paddle for it. Just try to be respectful and aware of other surfers around you.
Again, your surf coach should take you through this so you'll be fine!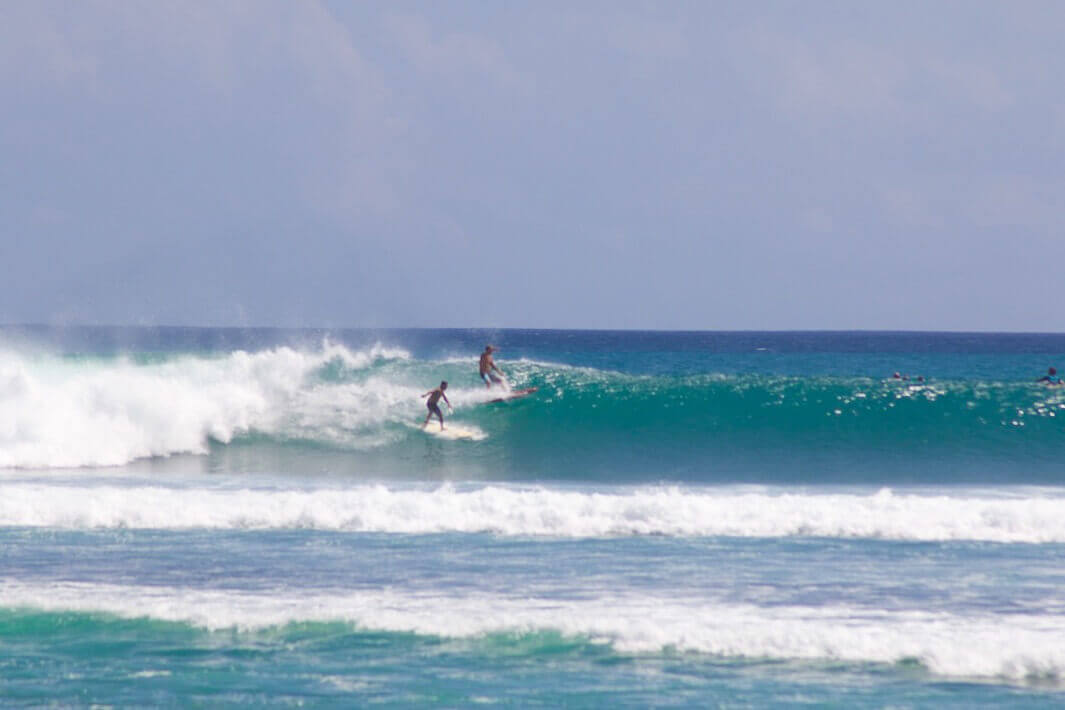 Our Best Selling Tour
All-Inclusive

Best of Ubud Tour

No trip to Bali would be complete without a visit to Ubud - to say it's a special place would be an understatement! Think hippie markets and meditation, tropical jungle and rice fields, throw in stunning waterfalls and some delicious food and you'll soon think you've stumbled on heaven on earth. Our Best of Ubud Tour really is the best Bali tour around, giving you the opportunity to see the best this town has to offer.
Safety first
As awesome as surfing is - it can be dangerous if people are not careful. Remember to try and hold on to your board wherever possible, as an out of control board can harm you or others around you. Your teacher should take you through the best way to get through waves and how to control your board so that you and everyone around you is safe.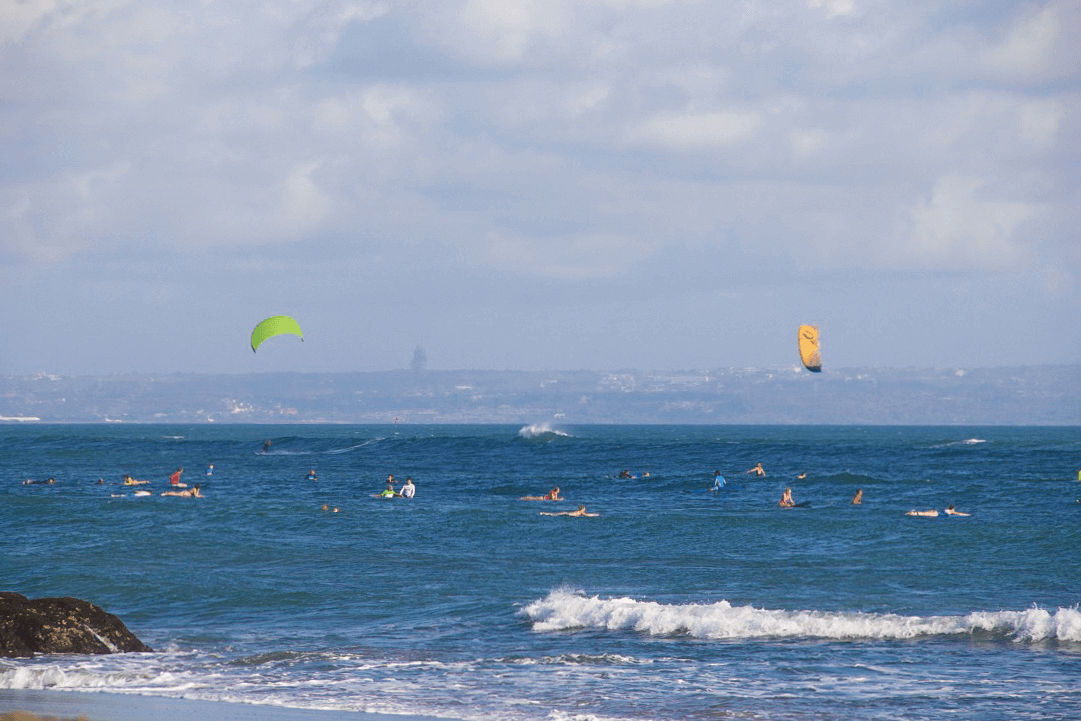 You got addicted, what now?
I can almost guarantee you will catch the surf bug once you give it a go! It really is unlike any other sport I've tried. Once you're hooked buying your own board is a great step to take! A great shop for custom made surfboards is Studio Repair in Pecatu.
Let them advise you if you are serious about buying a board. Still not sure? The shop is a great place to visit anyway. Plus they do the best ding repairs in town!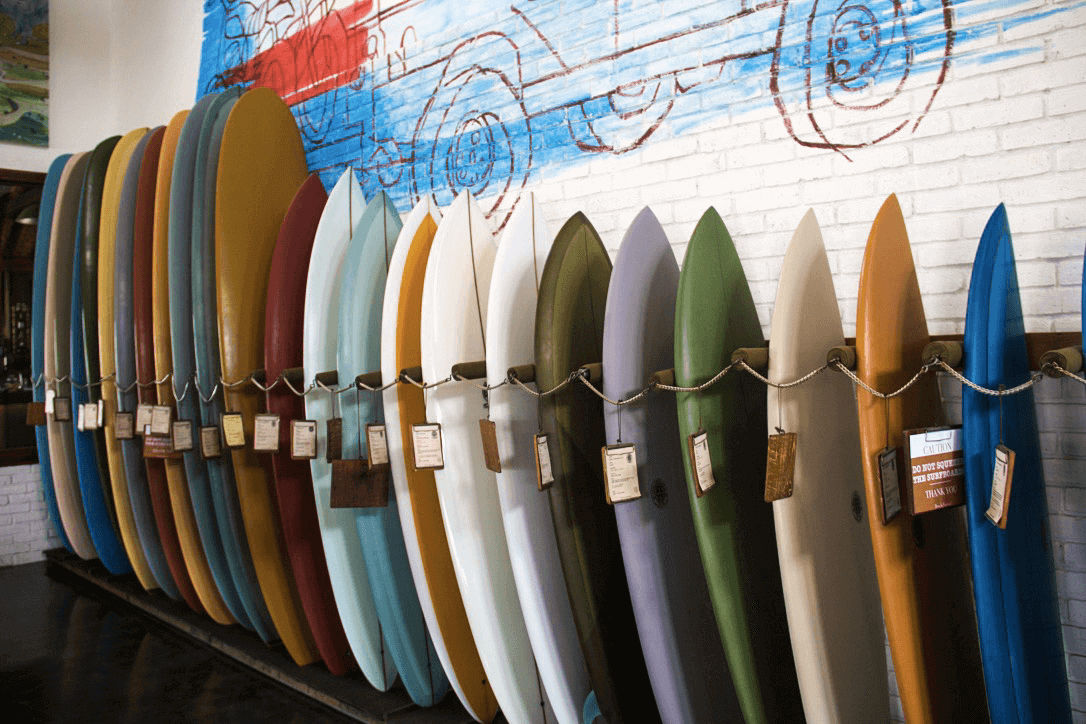 Surf's up!
Get your VACATION on!
Expertly curated emails packed full of vacation inspiration, travel tips and more!