 Bangkok From a Birds Eye View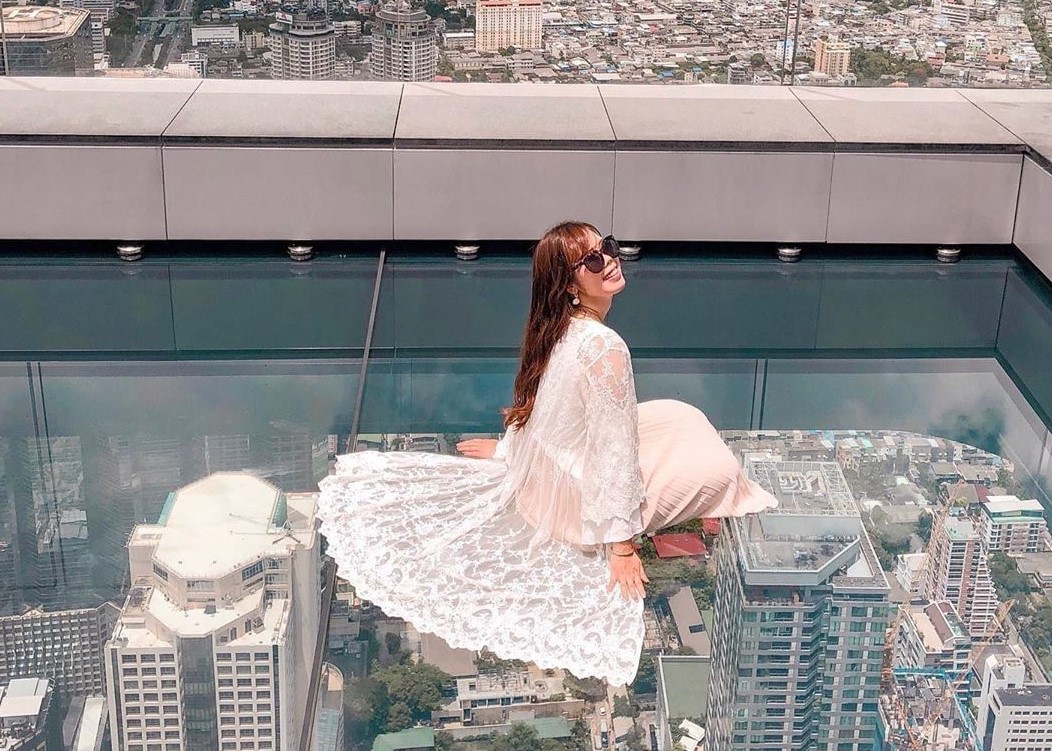 Destinations
Destinations
Blog detail
Do you ever wonder what the beautiful Thai capital looks like from above the hustle and bustle? Well your questions can all be answered at the incredible Mahanakhon Skywalk. King Power Mahanakhon offers views that can only be seen in one place around the world.
Towering 314 meters above the ground stands a complete glass skywalk. The floor is made up of glass sheets that guests can stand over and observe the city from 74 floors up.
The King Power Mahanakhon is the tallest building in Bangkok, and its unique shape makes it stick out even before you witness it from a thin sheet of glass.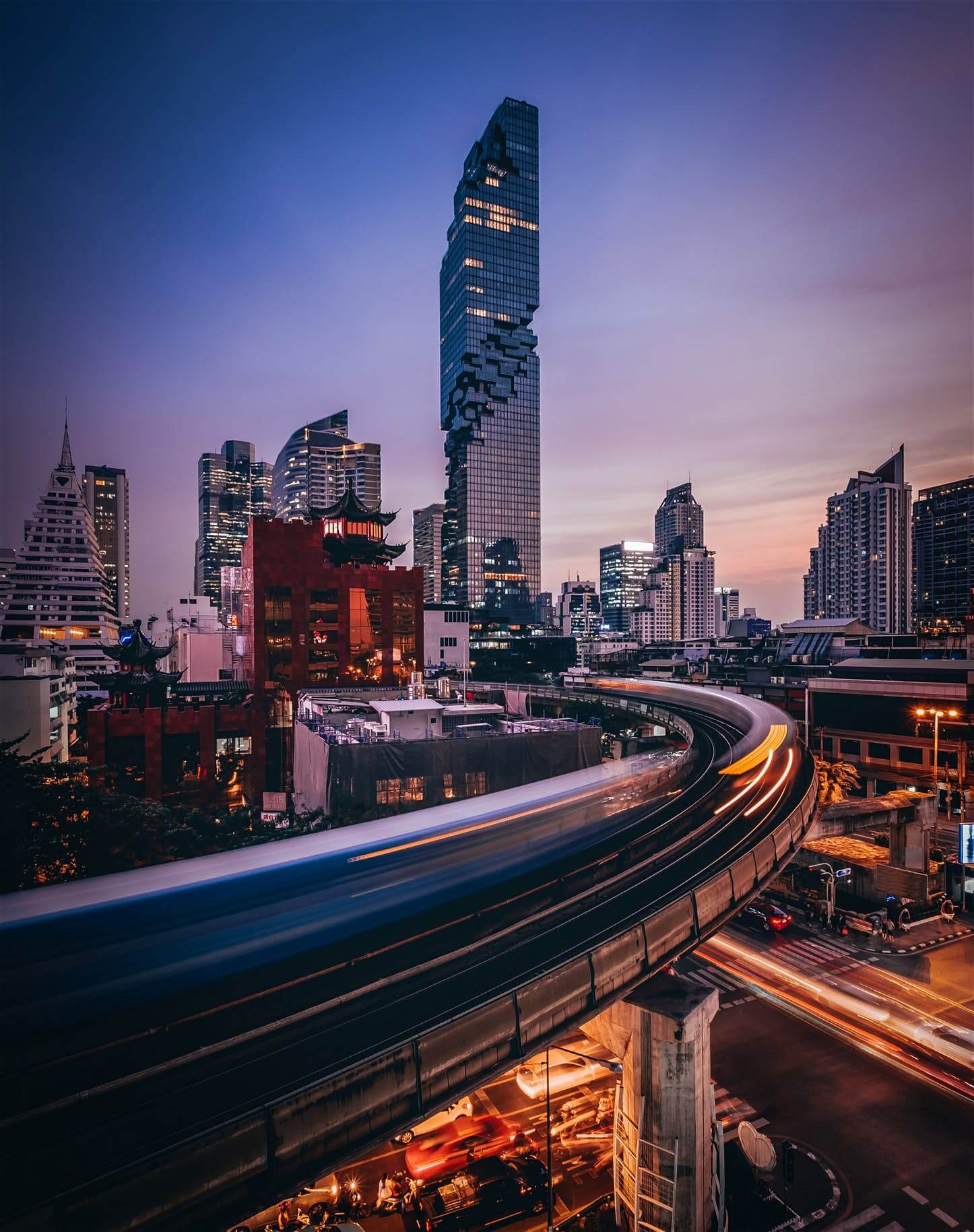 To reach the spectacle, visitors have to walk through a Bangkok-themed digital corridor before taking a quick elevator ride to the 74th floor of the building. This floor has an enclosed observation deck with panoramic 360 degree views to experience the city above the Silom area of Bangkok.
Some cool features they offer are an augment reality app to help guests find key landmarks using their phone and touch screen televisions that lay out the capital's history throughout the past 200 years.
You can even buy and send postcards to loved ones anywhere in the world from the top of the Mahanakhon skywalk.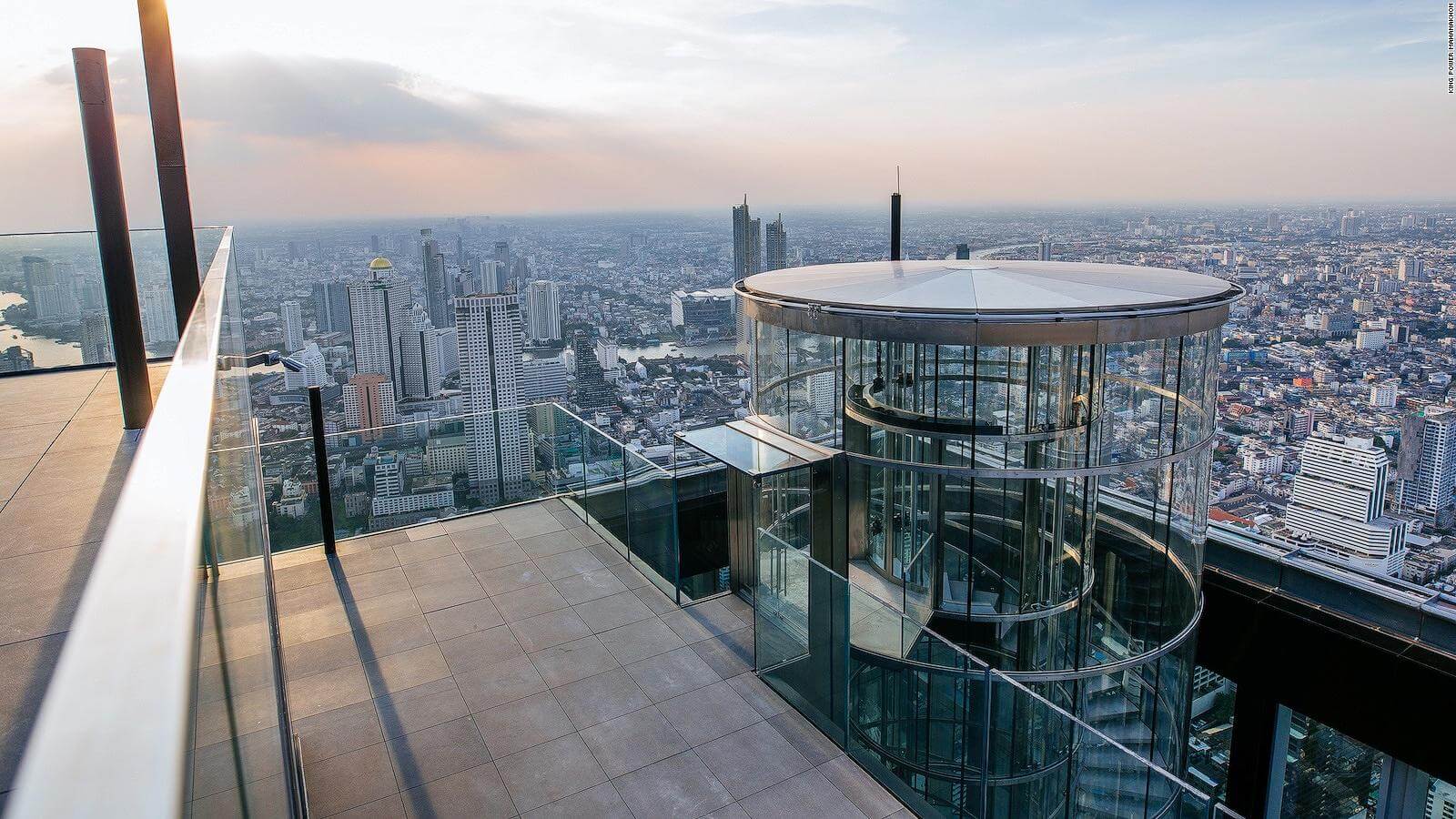 After your journey through history, you can take the glass-encased elevator to the upper deck on the 78th floor to walk along the famous glass tray floor.
There is an incredible rooftop bar situated on this floor with tiered seating for those who want to toast to the sunset from the unimaginable views offered at Mahanakhon.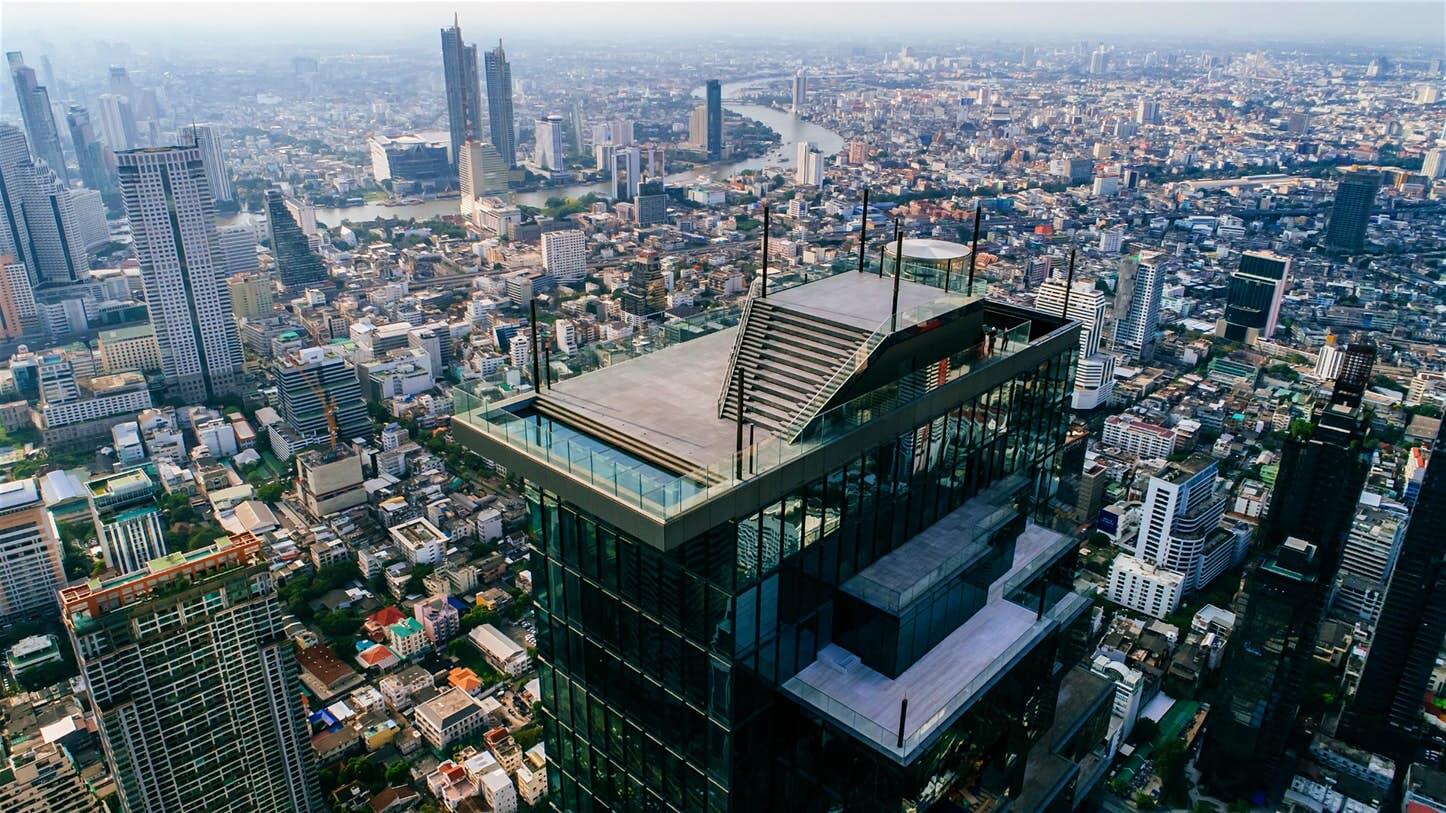 Those brave enough to venture out onto the skywalk must leave their phone and personal belongings behind and line their shoes with disposable covers to help preserve the glass.
Then you are free to take some of the most daring photos you will ever see!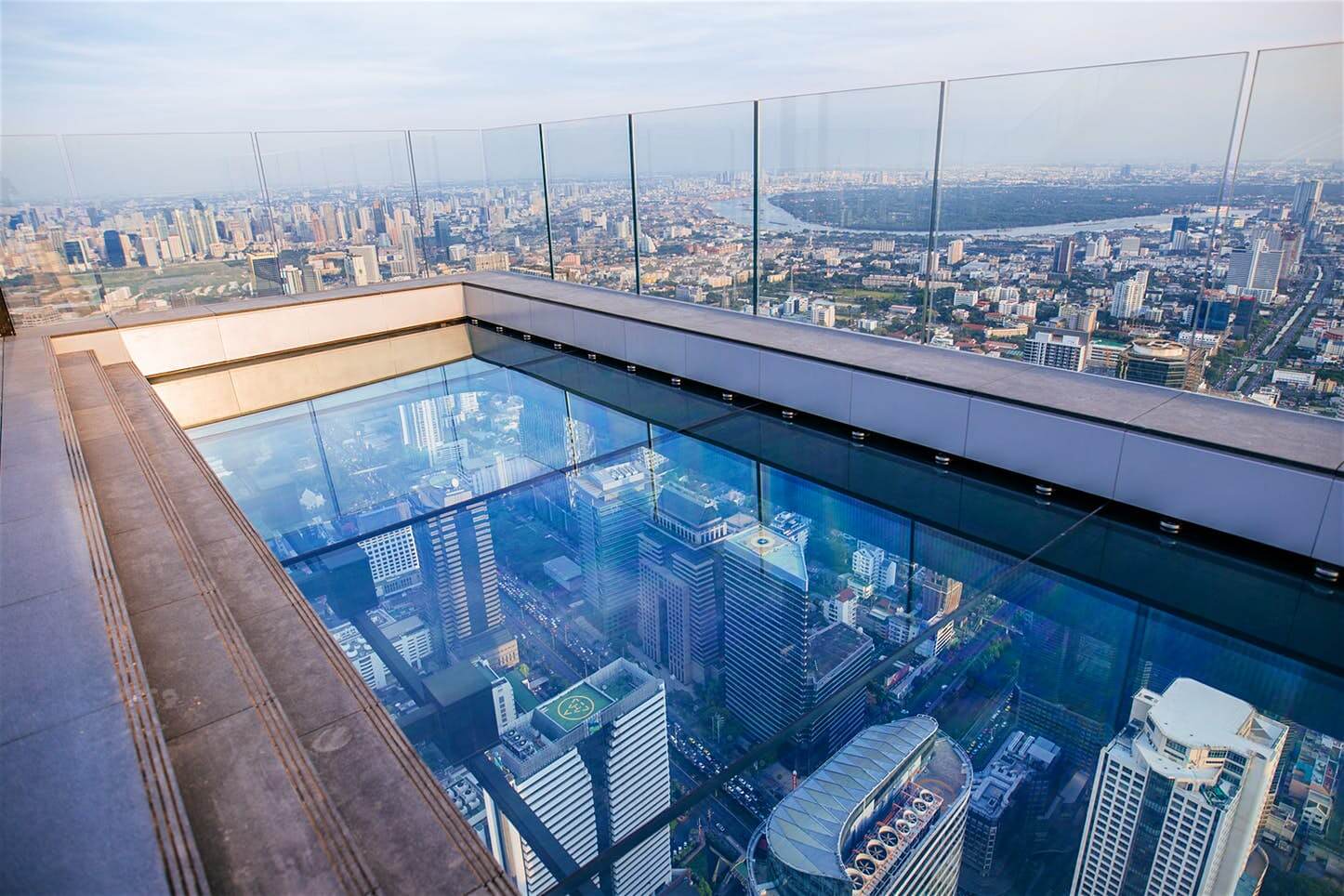 The King Power Manahakhon Skywalk is definitely a breathtaking experience and something that everyone traveling to Bangkok should see with their own eyes during their vacation.
It might be scary, but once you take the leap, you won't regret it!
2 years ago
Get your
Vacation on!
Vacation more, get inspired
Expertly curated emails packed full of vacation inspiration, travel tips and more!
Expertly curated Emails for travel inspiration, vacation tips and hacks and much more! Subscribe and upgrade your traveler skills with Forevervacation.