The Best Coffee Shops in Vietnam
The Best Coffee Shops in Vietnam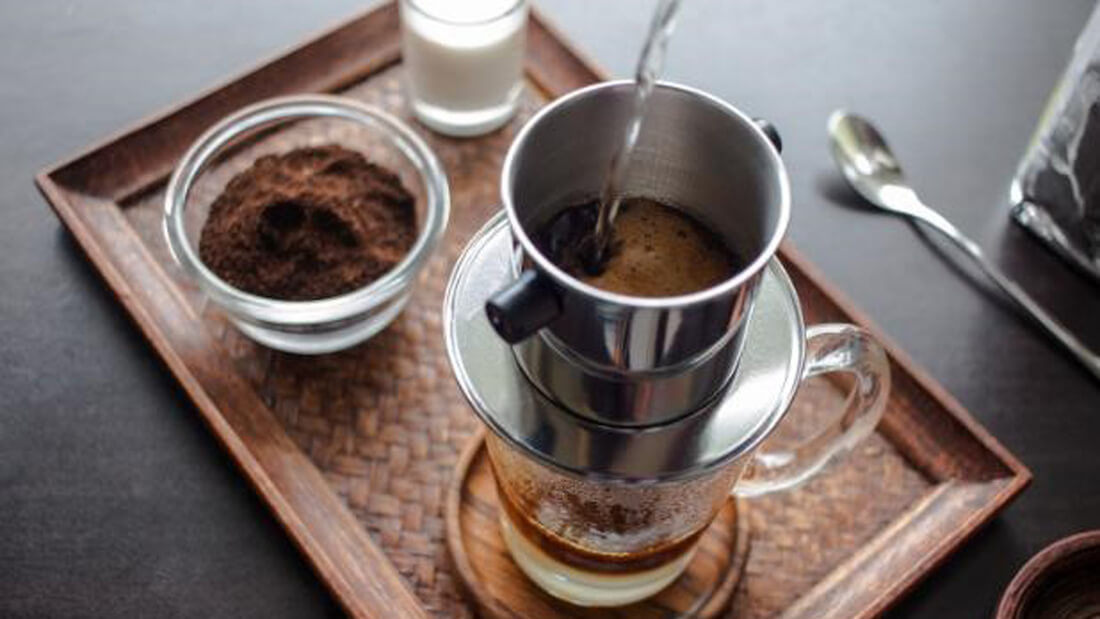 Coffee is a serious business in Vietnam. That's exactly why we are giving you the ultimate guide to the best coffee shops in Vietnam today!

If you ask someone to name a country with a strong coffee culture, France and Italy are usually two that come to mind first. However, the coffee scene in Vietnam is nothing short of legendary! Many people don't realize that Vietnam is the second-largest coffee bean producer globally, coming in after Brazil. A whopping 2.6 million people are now employed in Vietnam's coffee industry which has transformed the country's economy. So it is no surprise that Vietnam is a coffee lover's dream destination!


Vietnamese coffee beans make their way into a wide variety of products, including ground and instant coffees found in many supermarkets in the Western world. In fact, you might have been drinking Vietnamese coffee for a long time without even knowing it! Does Nescafé Instant Coffee from Nestlé ring a bell? Well, it's made from Vietnamese coffee beans!

In this blogpost we'll go deeper into the history of Vietnamese coffee and the most important part...where you can find the best coffee shops in Vietnam!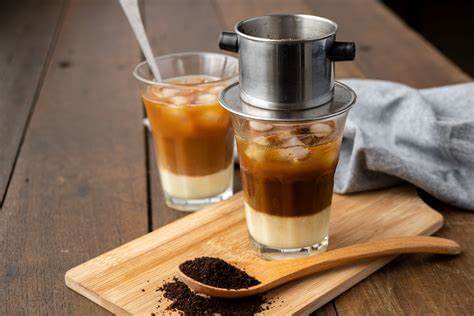 History of the Vietnamese coffee
Being a colony of France in the 19th century, coffee in Vietnam was introduced in 1850 by the French. Just within a few years, large areas of land in Vietnam were used to cultivate coffee. Initially, the production was concentrated on Robusta beans which were poor in quality. After independence and over the years, the Vietnamese have turned the coffee as their own drink, improved the quality by planting different varieties of coffee beans in Vietnam, and improved the cultivation and export system. Today, Vietnam is the second-largest producer of coffee in the world, just after Brazil.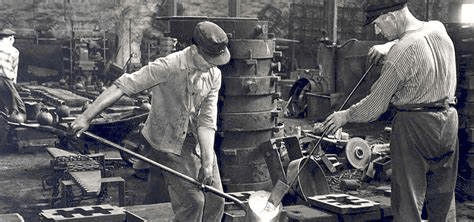 The Vietnam coffee culture
In Vietnam, coffee is much more than just a drink. Much like the famous Bia Hoi (Vietnam's iconic beer), coffee sits at the centre of many social circles, essentially acting as the beverage that bonds everybody together. Coffee culture in Vietnam has boomed since the 90s' and there are now more coffee shops and cafes than ever before. Coffee is as integral to Vietnamese culture as Pho and Banh Mi sandwiches!
There are no cappuccinos or soya lattes here. Nor espressos (far too bitter), and most certainly no 'coffee to-go'. Drinking coffee here is a slow affair – delightfully ironic really when you consider the hustle and bustle and frantic pace often associated with Vietnamese city life.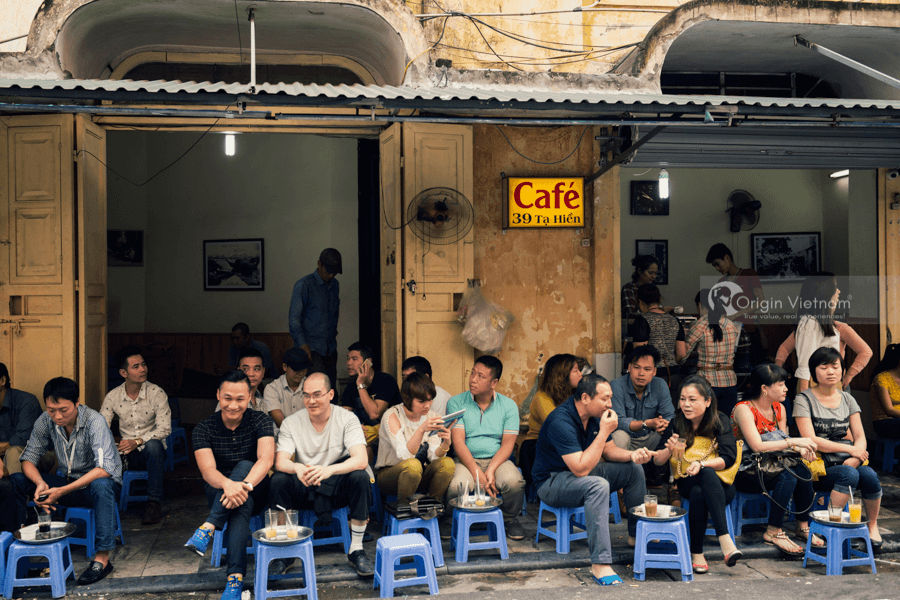 Different types of coffee in Vietnam
Although it was the French that brought coffee to Vietnam, the Vietnamese have certainly made it their own. With variations including everything from coconut, condensed milk and even egg, drinking coffee in Vietnam is a rite of passage for travelers!
Drip Coffee (ca phe den nong)
If you want to keep it simple, you can go with ca phe den nong or the traditional drip black coffee. Just keep in mind that it can be very strong, so you may only need one to start your day off with a kick.This coffee is made using a French drip filter (known as a phin). The phin sits on top of the cup and hot water is added to it. The water slowly filters through, with the barista repeating the process, sometimes two or more times. This is the most common way of serving coffee in Vietnam.
Egg coffee (ca phe trung)
Perhaps the most famous of all Vietnam's coffees is egg coffee. Invented in the Old Quarter of Hanoi, this drink first burst onto the scene in the 1940s, when milk was in short supply. As a substitute, condensed milk is whipped with raw egg yolk, until it turns into a light airy froth. It is then poured into the coffee and often served with sugar on top. Many travellers think of it as a Vietnamese take on tiramisu.
Coconut coffee (ca phe cot dua)
For a refreshing pick me up, look no further than a Vietnamese coconut coffee. Black coffee, a drizzle of condensed milk and coconut milk are blended with ice to form a kind of milkshake slushie. This type of coffee has become a firm favourite for hipsters across the country and is a feature in many coffee shops.
Coffee with condensed milk (ca phe nau or ca phe sua da)
"Cà phê" is a borrowed word from French for "café" with quite similar pronunciation. Coffee was a popular drink for the French soldiers and priests, however, importing fresh milk to Vietnam was impossible due to the long distance and hot weather. The lack of milk in their favorite drinks provoked the soldiers' homesickness; therefore, the use of condensed milk came in as an ideal replacement. That's why most people drink the dark, strong brew with sweetened condensed milk. Up to this day, fresh milk is not a common ingredient found in traditional coffee shops. You could ask but shouldn't count on it. In the north of Vietnam, the mixture of black coffee and sweetened condensed milk is referred to as ca phe nau (brown coffee), while in the south it's called ca phe sua (milk coffee). While it is mostly served cold with ice, you can also order it hot.
Yogurt coffee (sua chua ca phe)
Yoghurt was another product introduced to Vietnam by the French. Although it sounds a little strange to those of us from the west, yoghurt coffee is very popular in Vietnam! If you love creamy coffee, you'll adore the mix of rich yoghurt and aromatic black coffee. Yoghurt coffee is sometimes served with different toppings, including fermented rice and fresh fruit.This might sound like an odd combination, but the rich yoghurt pairs amazingly well with a drizzle of black coffee – just stir and sip.
Coffee smoothie (sinh to ca phe)
In recent years, coffee has even found its way into smoothies. Popular juice shops perk up creamy blends of fresh fruit with a touch of Vietnamese coffee, sometimes tossing in yoghurt or cashews. In Hanoi, try sinh to ca phe chuoi bo (coffee blended with banana and avocado). In Ho Chi Minh, go for sinh to ca phe sapoche (coffee blended with sapodilla, a tropical fruit with a custard-like taste). Both are delicious ways to get your caffeine fix and your vitamins at the same time.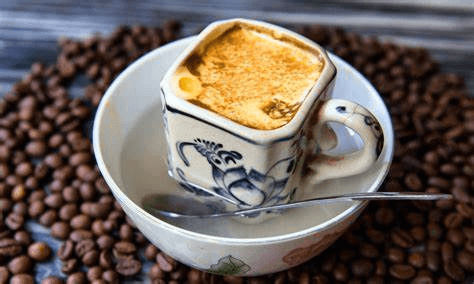 Where to drink the best Vietnamese coffee
Hanoi remains the undisputed centre of cafe culture in Vietnam. While modern-style coffee shops have grown in popularity, traditional sidewalk cafes still fill up from morning to night with drinkers of all ages, who linger for hours over a single glass. However, you can find quality coffee all over Vietnam.
Trieu Viet Vuong known as 'Coffee Street', this stretch of Hanoi's historic Hai Ba Trung District might contain more cafes per block than anywhere else in Vietnam, ranging from family-run shops to more fashionable places popular with teenagers. Hanoian favourite Cafe Tho (117 Trieu Viet Vuong), which has been here for three decades, brews a powerful cup that still draws consistent crowds.
Best coffee shops in Hanoi:
Cafe Giản: 39 Nguyen Huu Huan, Hoan Kiem
Đinh Cafe: 13 Dinh Tien Hoang, Hoan Kiem
Tiệm 116: 6B1 Tran Huu Tuoc, Dong Da
Ban Công: 2 Dinh Liet, Hoan Kiem
The backyard restaurant and Bar – 17 Phan Chu Trinh, Hoan Kiem
Cafe Giảng and Đinh Cafe are the oldest and most famous coffee shops that serve egg coffee as the shop's signature drink.
Best coffee shops in Ho Chi Minh:
Padma de Fleur – 55/6 Le Thi Hong Gam, Phuong Nguyen Thai Binh, District 1, Ho Chi Minh City
Khóm Coffee & Tea – 5 Tran Quy Khoach, Tan Đinh, District 1, Ho Chi Minh City
Oromia Coffee & Lounge – 193A/D3 Nam Ky Khoi Nghia, Ward 7, District 3, Ho Chi Minh City
The Hidden Elephant Books & Coffee – 2nd Floor, 35 Phan Chu Trinh, Ben Thanh Ward, District 1, Ho Chi Minh City
Heritage Concept Chill Hub – 190 Vo Van Kiet, Cau Ong Lanh, District 1, Ho Chi Minh City
Cafe Runam D'or – 3 Paris Commune, Ben Nghe, District 1, Ho Chi Minh City
Babros Coffee Roaster – 15B/100 Le Thanh Ton, District 1, Ho Chi Minh City
Best coffee shops in Hoian:
CocoBox – 94 Le Loi, Hoi An
Cộng Cafe Hội An – 64 Cong Nu Ngoc Hoa, Hoi An
Cocobana Cafe – 16 Nguyen Thai Hoc, Hoi An
The DeckHouse An Bang Beach – Bien An Bang, Hoi An
Roving Chillhouse – Nguyen Trai, Cam Chau, Hoi An
Hoi An Roastery – 135 Tran Phu, Hoi An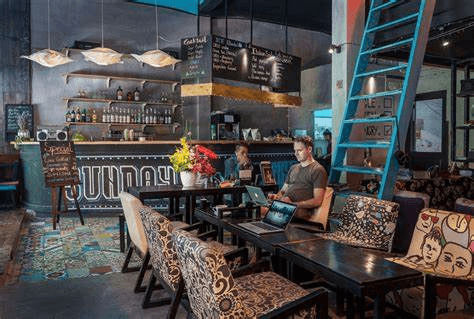 Our Best Selling Tour
All-Inclusive

Ho Chi Minh City Motorbike Tour: A True Local Experience

To immerse yourself in Vietnamese culture, hop onto our Ho Chi Minh City Motorbike Tour: A True Local Experience. This half-day tour is jam-packed with all of the best spots in Ho Chi Minh including; Notre Dame Cathedral, The Central Post Office, local coffee at an Instagrammable coffee shop, Nhat Tao Wet Market, and many more. Your private guide will pick you up from your hotel and take you around the city on the back of a motorbike - there aren't any better tours in Ho Chi Minh City to get the true local experience!
Coffee Ordering Mistakes in Vietnam
Generally, there aren't many mistakes you can make when ordering coffee in Vietnam. The only thing to be aware of is that you may not find as many milk options in many cafés. Even regular milk – not condensed milk – isn't as highly available as in many other countries.
Similarly, while you may find soy milk or other dairy alternatives in some coffee shops, you might not see a wide range of options. Beyond that, asking for a coffee to-go may not work out. Locals tend to enjoy their drinks at the café, so many smaller coffee shops aren't prepared with disposable cups that can leave the café. However, some may be able to accommodate the request.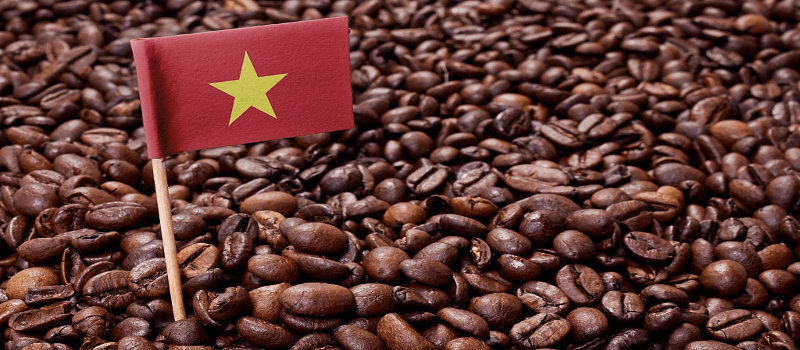 Conclusion
We hope our coffee shop recommendations have inspired you to book a trip to Vietnam!
Once you are done sipping on the best Vietnamese coffees, make sure to check out some of our tours in Vietnam! You can even create your own so be sure to contact us for more information. And if you want to know more about Vietnam, make sure to check all the related posts on our fabulous blog!
We can't wait to help you drink your way around Vietnam! Catch you on the flip side, vacationers!
Get your VACATION on!
Expertly curated emails packed full of vacation inspiration, travel tips and more!