Best food in Singapore to Try
Best food in Singapore to Try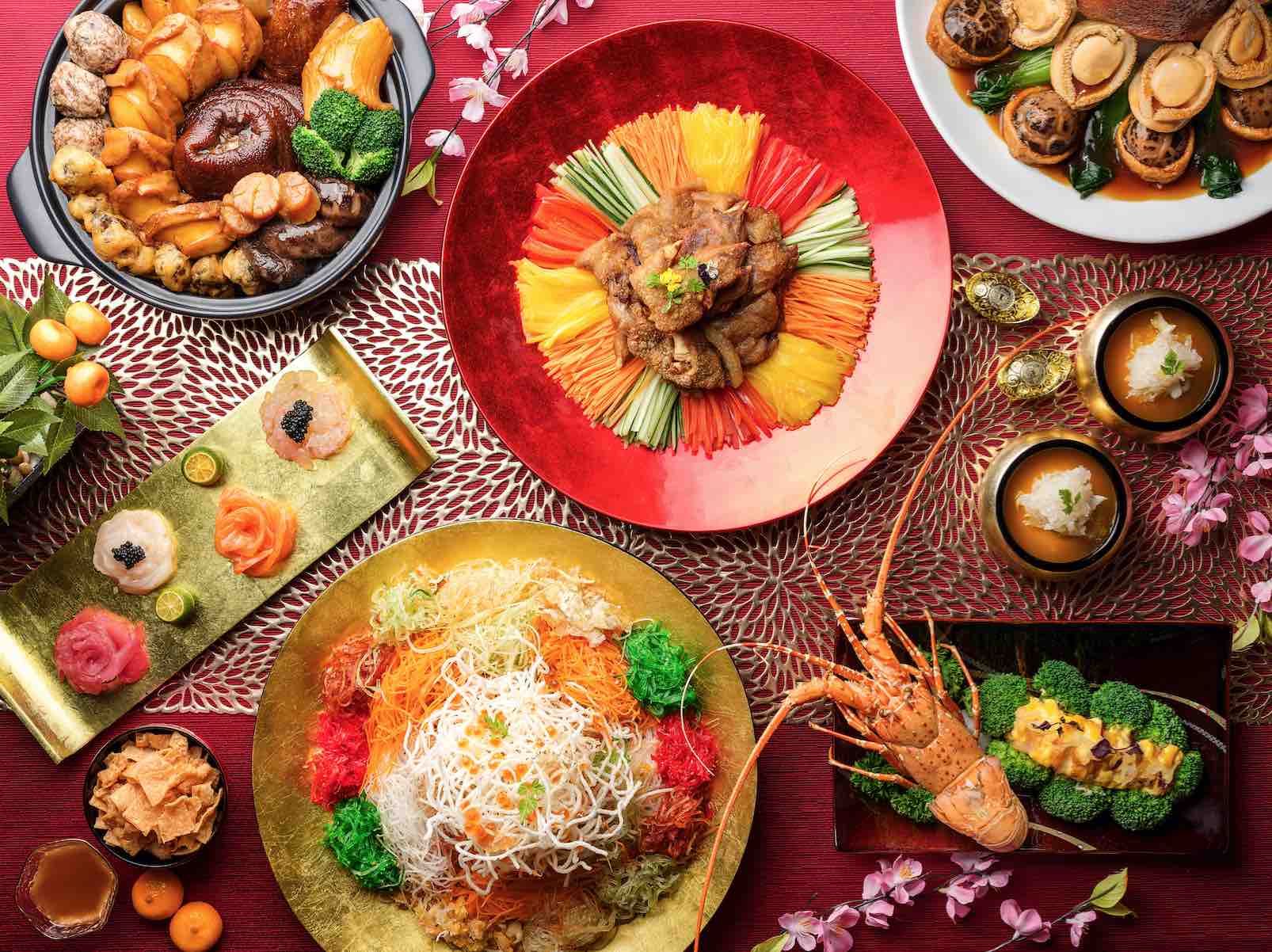 Small but mighty, that's how Singapore is often described as. At 728.6 square kilometers, Singapore is the 20th smallest country in the world and the second smallest in Asia, but what it lacks in size it easily makes up for in character, uniqueness and astonishing culinary variety!

Although Singapore - aka The Garden City - is mostly known for its incredible skyscrapers, luxurious hotels, big shopping malls, clean streets and world famous landmarks, but it's really the food that makes it stand out! Singaporean cuisine is as ethnically diverse as its people, blending Malay, Chinese, Indonesian, Indian and western influences, which makes it a true paradise for foodies!
Just like in Thailand, food is an obsession in Singapore and a frequent topic of conversation among Singaporeans! Food isn't just there to satisfy hunger, it is the lubricant of social integration and you will find the locals are always eating, thinking about eating or talking about eating. It forms an important part of their national identity and is even viewed as a unifying cultural thread! So don't ever underestimate the importance of food when visiting Singapore! ;)
And although Singapore is the most expensive city in Southeast Asia, food comes in all shapes, sizes and price ranges! It won't be hard to find cheap and delicious alternatives for high end and expensive restaurants!
A vacation in Singapore also means shopping in the luxurious Marina Bay Sands, wandering along the Helix Bridge, taking in the revolutionary Gardens by the Bay, relaxing on a purpose-built beach with a Singapore Sling in hand and getting amazing shots for your Instagram while you're at it! If you find it difficult to tackle the city on your own, know that we offer
private tours in Singapore
! This VIP experience includes your own personal driver and english speaking guide who will show you around in style. We even have a walking tour in Singapore, which is an incredible way to see the city!
But let's get back to the best part: food! Keep reading if you want to find out more about Singapore's most famous dishes, where to eat and some fun facts about this interesting, multicultural city!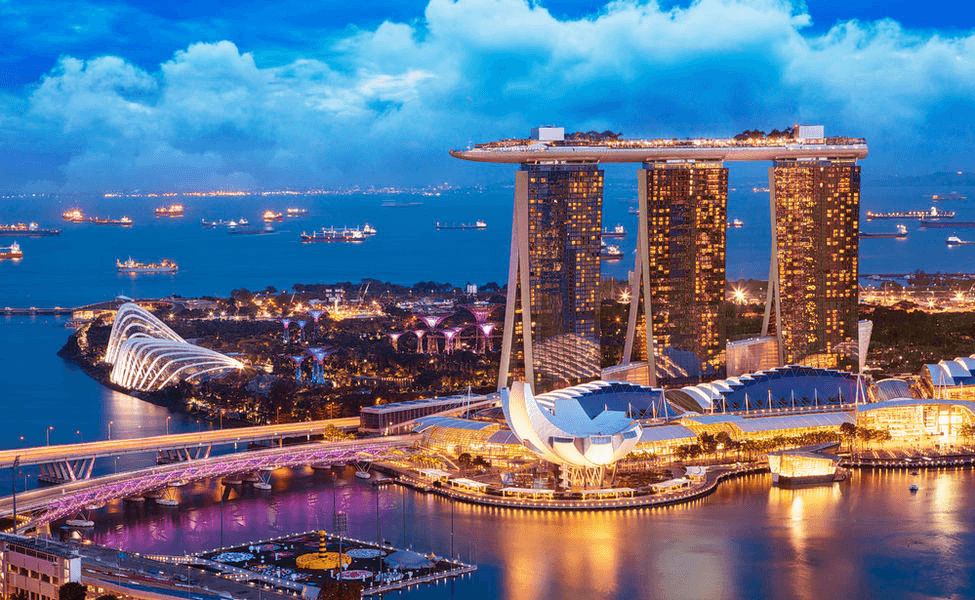 The Hawker Culture
Eating at a hawker center is something every traveler should add to their itinerary and is a genuine Singaporean experience not to be missed! So what exactly is a hawker center you may ask?

The hawker culture is almost unique to Singapore and is basically Singapore's cleaned-up version of street food . It was built to provide a more sanitary alternative to mobile hawker carts. (Starting in the 1960s, the Singapore government started enforcing more rules and regulations for street hawkers and relocated these vendors to more permanent locations with the construction of wet markets and hawker center across the country). They are large (sometimes open air) food courts with food stalls serving everything from local dishes to snacks and drinks.When dining out, locals often eat at hawker center rather than restaurants, due to convenience, a wider range of options and affordability.
In fact, Hawker centers are considered such an important part of Singaporean culture that in 2019, the hawker culture in Singapore was added to UNESCO's list of Intangible Cultural Heritage of Humanity!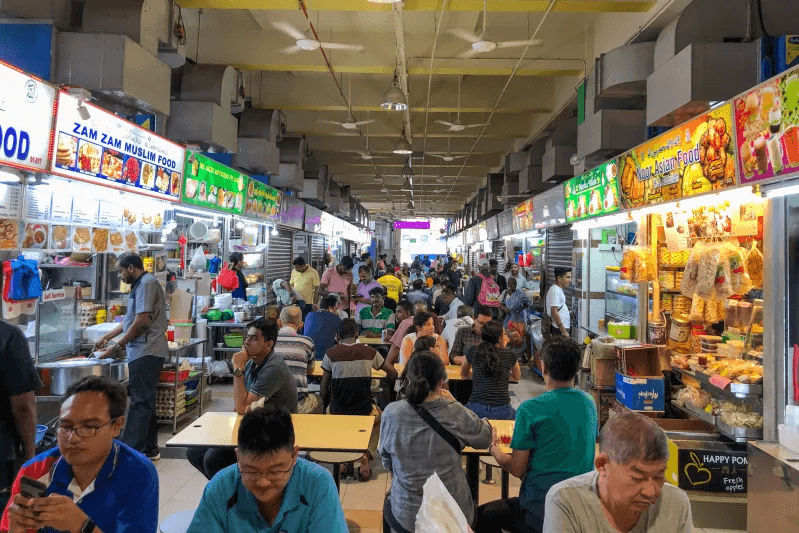 SOME OF SINGAPORE'S SIGNATURE DISHES YOU MUST TRY!
Hainanese Chicken Rice - Unofficial National Dish of Singapore
Good food doesn't always have to be complicated. Sometimes it's as easy as just chicken and rice and it is exactly what you would think of – chicken served over a bed of rice. Hainanese chicken rice consists of poached chicken with a soy-sauce dressing, served with fragrant, oily rice cooked in chicken broth. Cucumber and cilantro are used as garnish. The magic is in the seasoning — two sauces used for dipping, one a chili paste, the other a ginger paste. This dish is so famous, you can find it literally everywhere in the city: from fine dining restaurants or humble hawker center, everyone serves this simple yet delicious meal.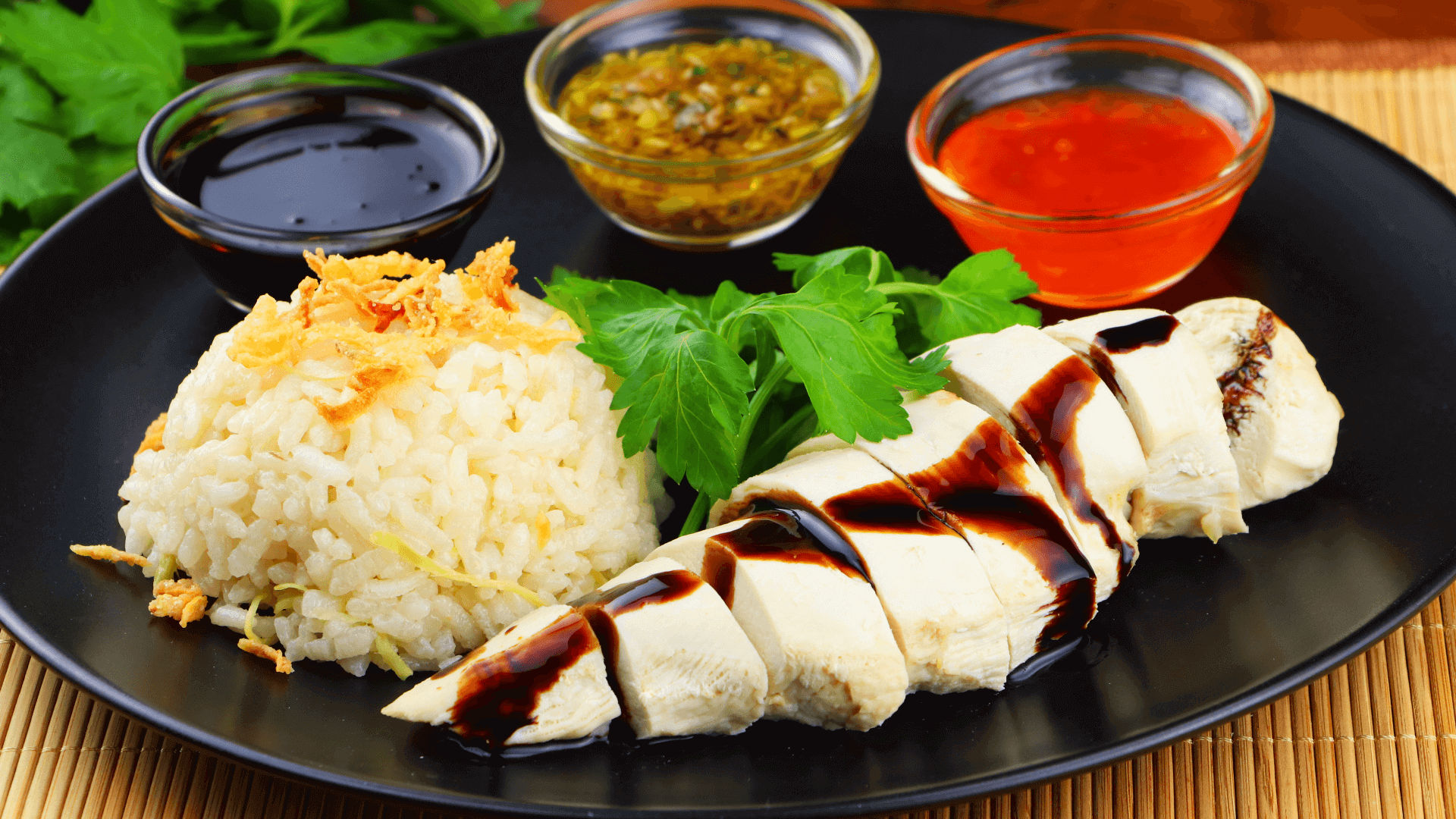 Nasi lemak
Although Nasi Lemak is a dish of Malaysian origin it's VERY popular in Singapore. It consists of fragrant rice cooked in coconut milk served with sambal and a number of sides like ikan bilis (anchovies), peanuts, cucumber, and an omelette or fried egg. It's typically eaten for breakfast though it can be enjoyed throughout the day.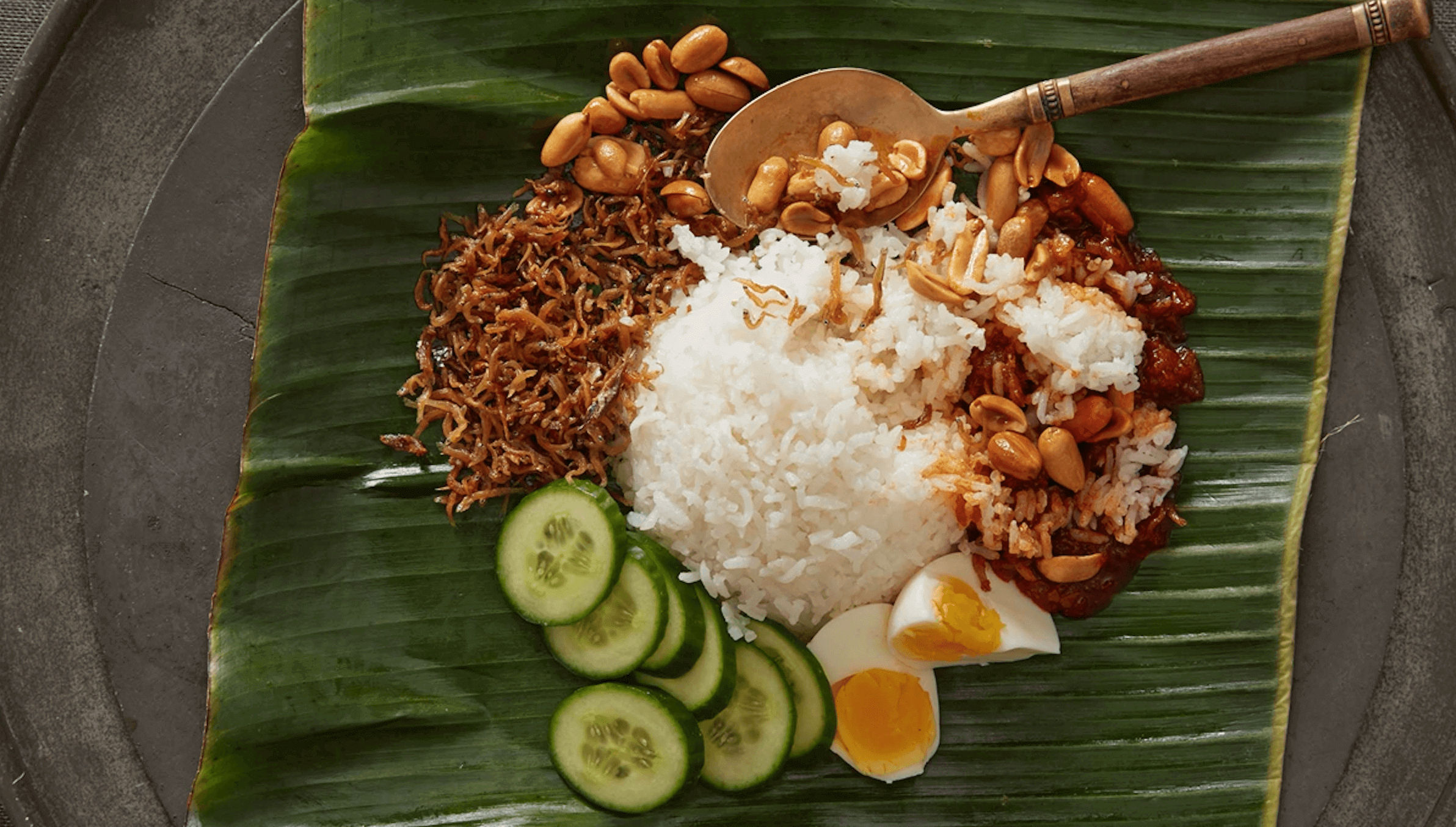 Laksa
Don't leave Singapore without trying laksa. Laksa is a spicy and creamy coconut curry noodle soup made from fish, shellfish or chicken, and thin rice noodles. There are three main variations of laksa: curry laksa, assam laksa and Sarawak laksa but Curry laksa is the most popular in Singapore, seeing as to how all the food stalls serve this variant.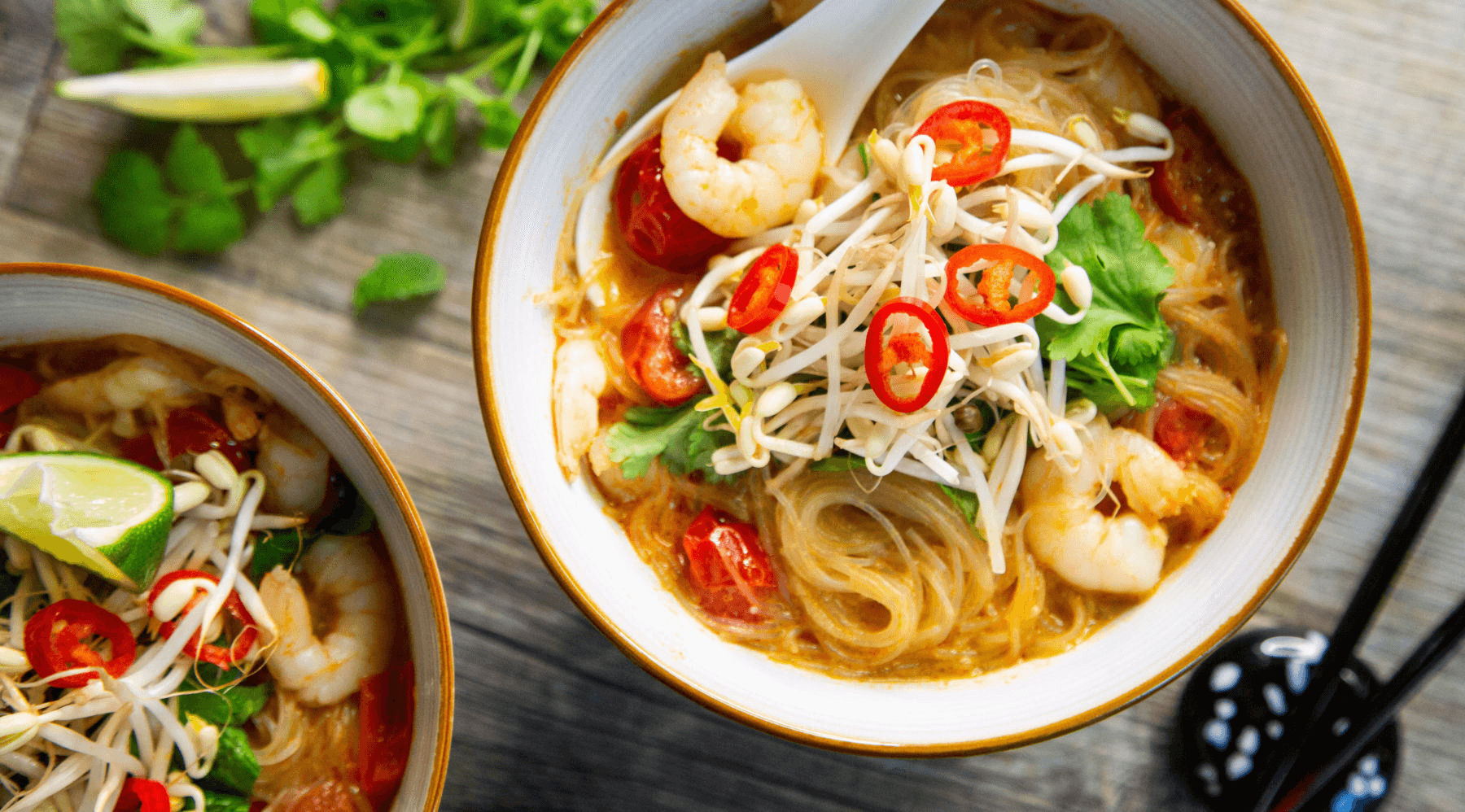 Chili crab
If you want to get a taste of authentic Singaporean dishes, then there is no better dish than chilli crab! This popular dish consists of hard-shell crabs cooked in semi-thick gravy with a tomato chilli base. The steamed crabs are partially cracked, then lightly stir-fried in a paste consisting of chilli sauce, ketchup and eggs and is the perfect combination between spicy and sweet! Most of the time it's being served with bread and you'll be encouraged to use your hands to eat it instead of using cutlery.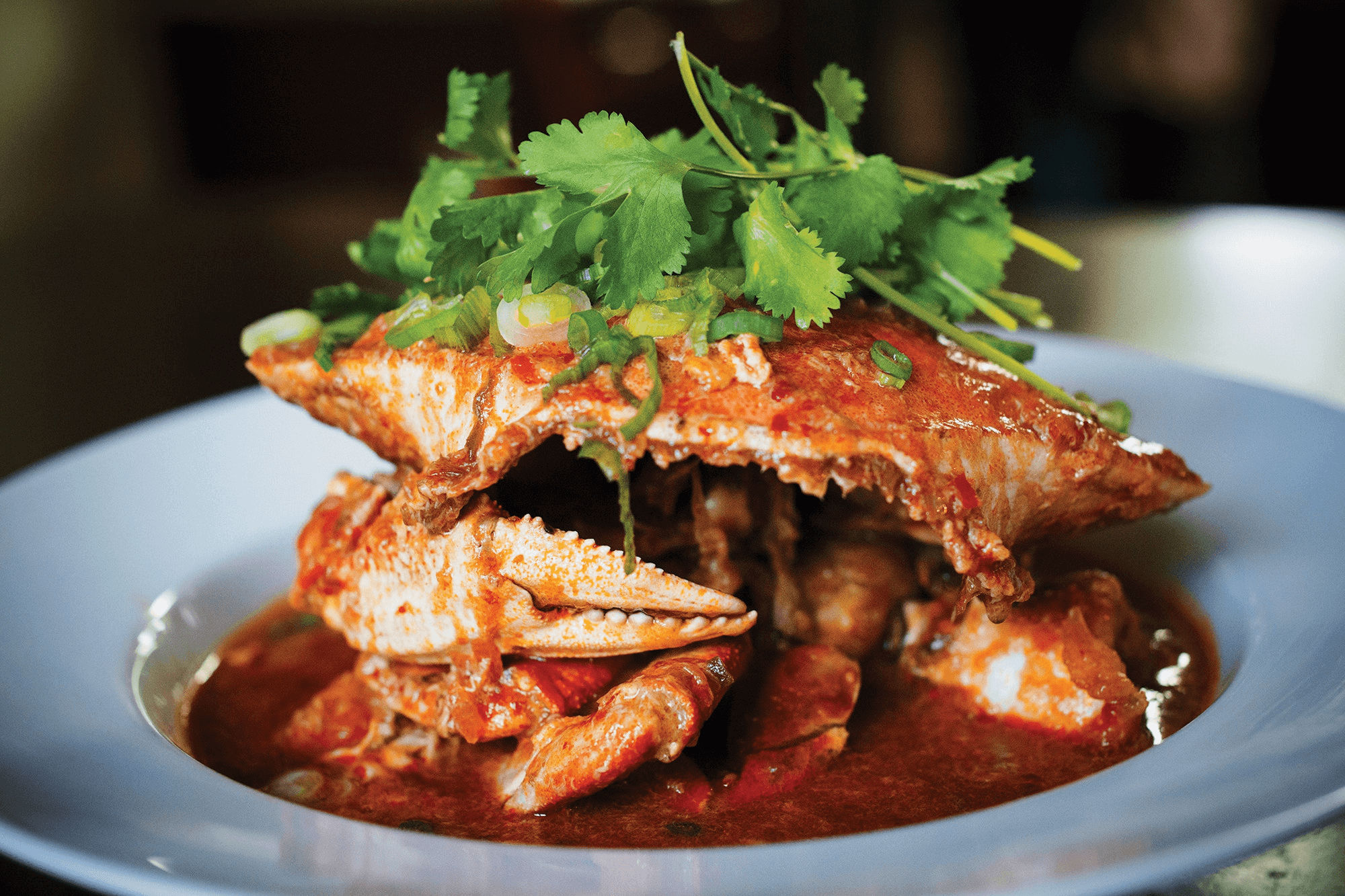 Kaya Toast
For many Singaporeans, this is the breakfast they've grown up with. It consists of two slices of toast or charcoal-grilled bread spread over with butter and kaya, which is a jam made with coconut, eggs, and sugar. The dish is typically served with two semi-boiled eggs on the side, paired with a cup of milk tea or hot coffee.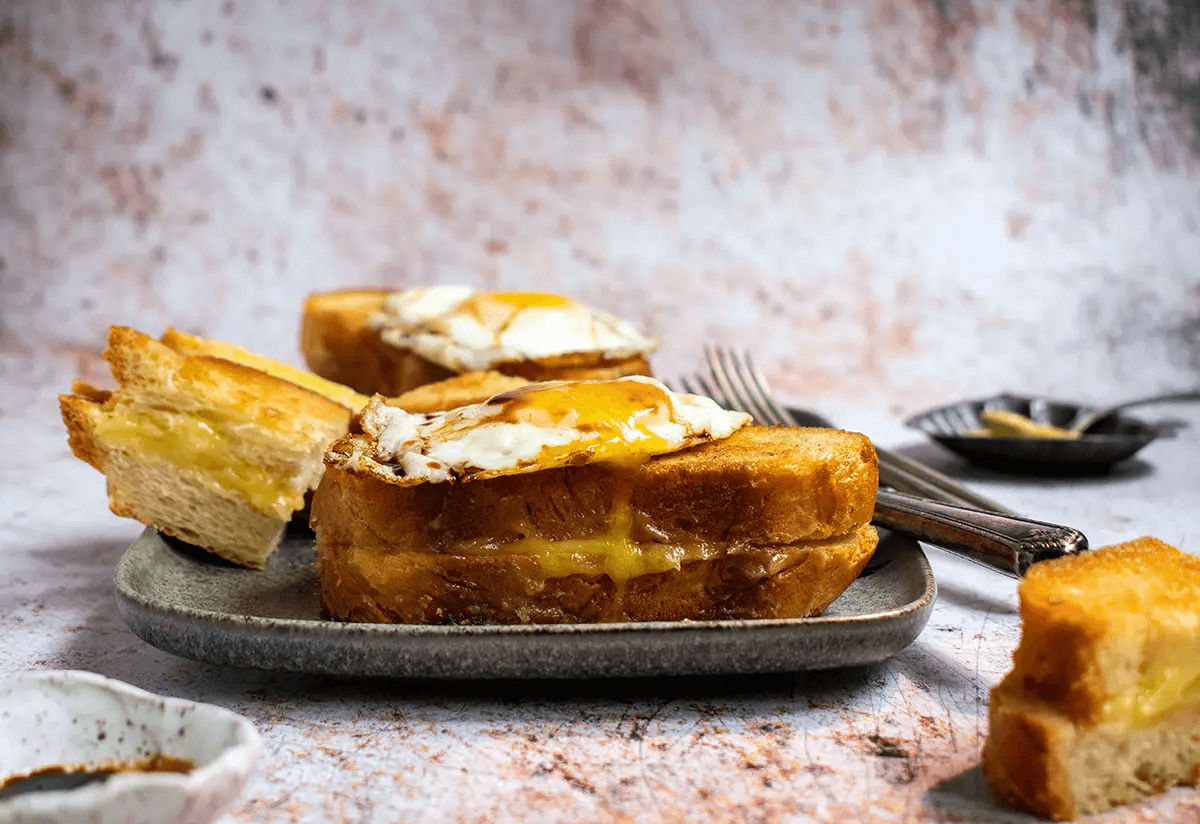 Singapore Sling
You can't leave Singapore without at least having a Singapore Sling. A Singapore what?
The Singapore Sling, is a (worldwide known) cocktail that has been around for ages. This pretty cherry pink cocktail was first created in 1915 by Raffles bartender Ngiam Tong Boon and consists of angostura bitters, grenadine and gin among other liqueurs.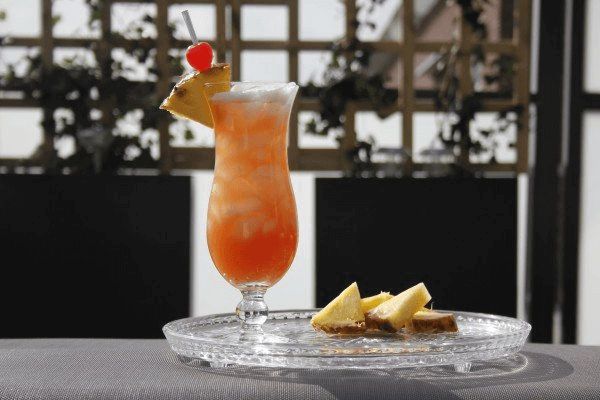 Fried carrot cake

Fried carrot cake is a dish that screams "Singapore!" But don't be fooled because the name 'carrot' cake is a bit misleading as the dish actually doesn't contain carrot.

When you order 'chai tow kway' or "carrot cake," in Singapore, you will be served a...savory radish omelet: a daikon steamed with rice flour, then chopped and fried with garlic, preserved turnips, and eggs. So why do they use the name 'carrot cake' you may ask? The answer is simple: In China's Hokkien dialect, 'chai tow' means 'radish' while 'kway' means "pastry" or "rice cake." This makes sense knowing that the dish originated in Southern China and was brought to Singapore by immigrants in the late 19th century.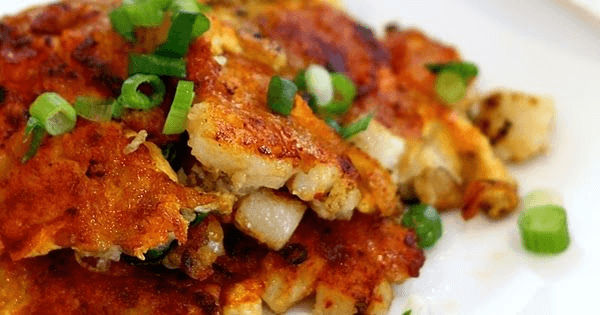 Our Best Selling Tour
All-Inclusive

Singapore Instagram Tour: The Most Famous Spots

If you're looking for a tour in Singapore to take you round some of the greatest and most instagrammable sights there are, then our Singapore Instagram Tour: The Most Famous Spots is a great place to start! With private transport and a friendly, English-speaking guide at your disposal, there'll be plenty of opportunity to get culturally immersed and capture some amazing pictures across the country with this Singapore trip. Experience some incredible sights like the Marina Bay Sands and the Helix Bridge, as well as many other famous landmarks that will create truly unforgettable memories; all you need to bring is some suntan lotion, a camera and your best smile on this once-in-a-lifetime private Singapore tour!
Conclusion: eating in Singapore
Although Singapore's signature dishes may look plain and simple to you, you will be able to find them everywhere, even in the most high end restaurants! When it comes to eating in Singapore, you won't be disappointed as you will be spoiled with endless options: from traditional local cafes to luxurious Michelin-starred spots boasting all sorts of cuisines, you can never run out of extraordinary food in this city!
There's no lack of both new and unique restaurants in Singapore. Thanks to a thriving food scene, a constant deluge of hot new eateries will make you spoilt for choice when it comes to picking your next dinner destination. Many of the restaurants are popular stops on our
tours in Singapore
, a great way to combine fabulous food and an exciting day out! Singapore's incredibly diverse range of dining options will cater to food lovers from all walks of life. If you appreciate a good meal, there's a cuisine for every taste and budget.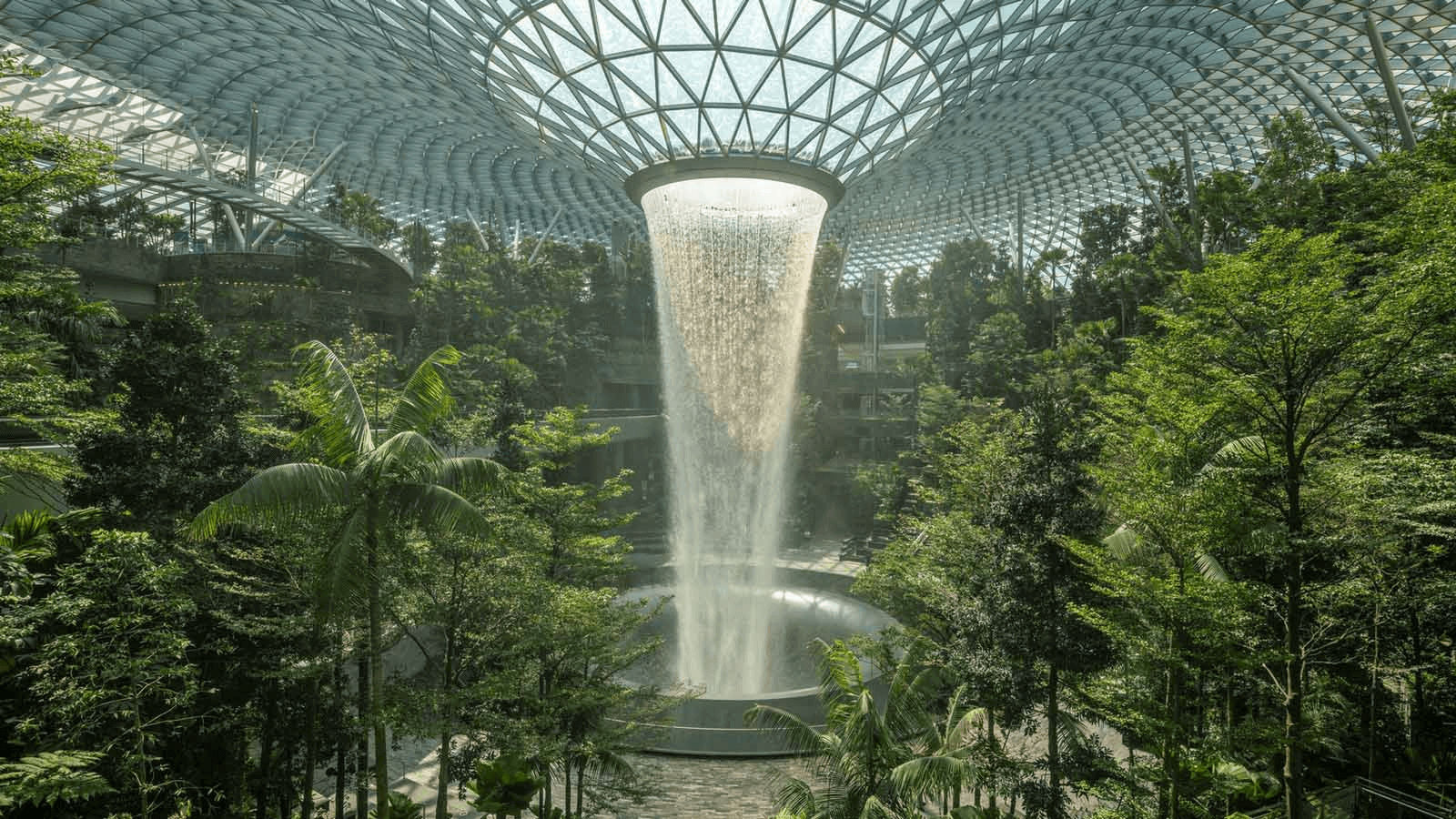 To wrap things up, we would like to give you some more fun facts about Singapore:
Singapore is home to the world's tallest indoor waterfall. and is located in the Jewel Changi Airport

Singapore is one of the world's greenest cities: nearly half of Singapore's land area (approximately 700 square kilometers) is under green cover. Beyond numerous parks and gardens, there are pockets of undiscovered plant life housed in the most unusual of places
Chewing gum is banned in Singapore.
Since 1905, Singapore has changed its time zones 6 times!
Other than the four official languages: English, Chinese, Malay, and Tamil that Singaporeans speak, they also speak a fifth language which is a local lingo by the name of Singlish.
Singapore is known for having some of the cleanest streets in the world, largely due to a 50,000-strong cleaning workforce employed to keep the streets clean.
Singapore is an island, city, and country all at the same time. It has its own legal system based on a parliamentary form of government with executive, legislature, and judiciary branches.
Get your VACATION on!
Expertly curated emails packed full of vacation inspiration, travel tips and more!