Best Hotels in Chiang Mai
Best Hotels in Chiang Mai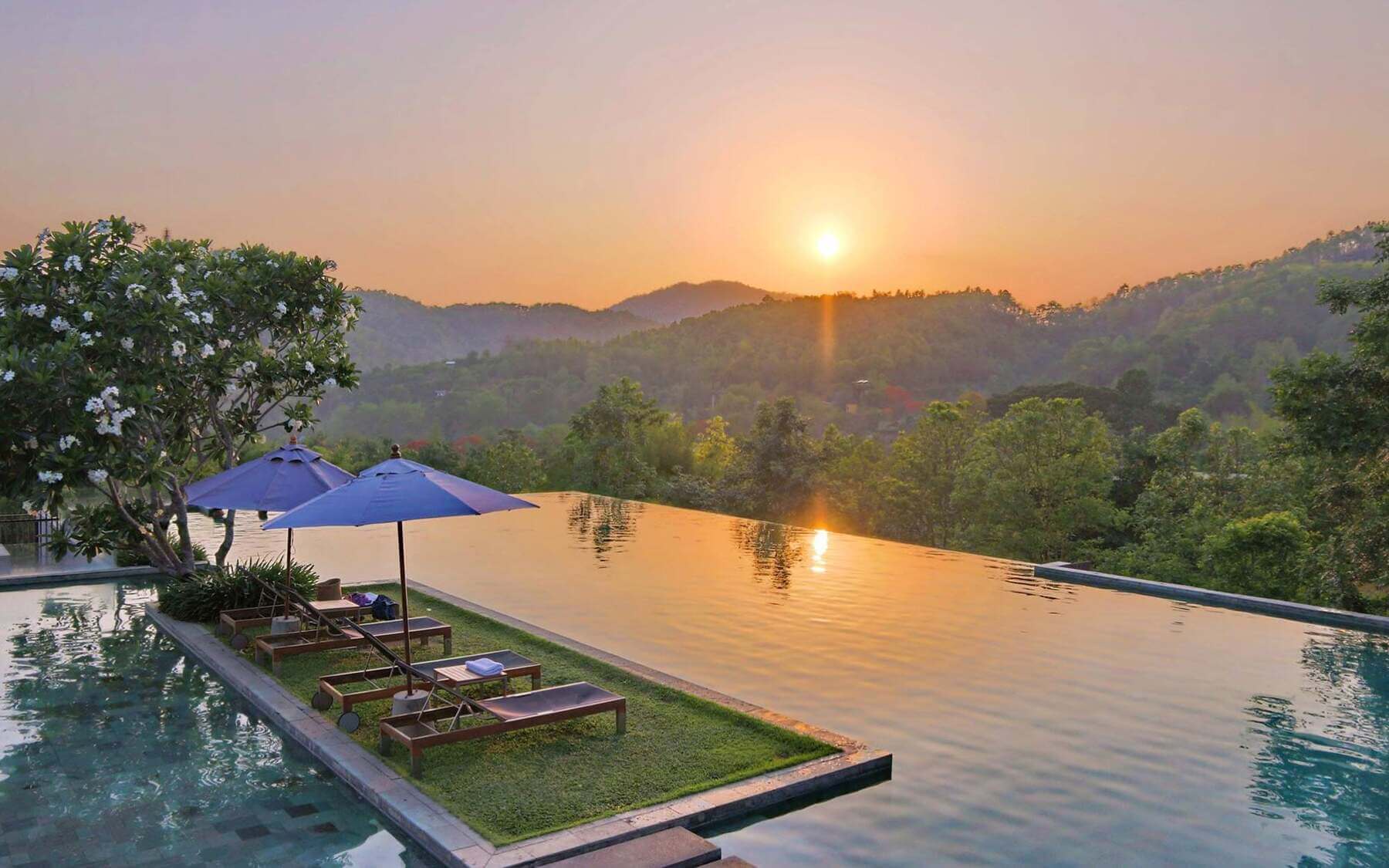 Oh hi! If you have made it to this page, it means you are looking for the best places to stay in Chiang Mai! And let me tell you, you came to the right place! In this blogpost we are covering a pretty essential topic when it comes to traveling: finding the best accommodation!
If it's your first time in Chiang Mai, you might want to check some of our other blog posts, (like The best restaurants in Chiang Mai or The best things to do in Chiang Mai) where you will find a lot of information that might come in handy when planning your trip! Traveling to a new city can be overwhelming, so if you don't know where to start or what to do first, know that we offer private tours in Chiang Mai that will help you tackle the city in no time!
Chiang Mai is the best destination for travelers looking to immerse themselves in tradition, as the city is known for its abundance of Buddhist temples, historic ruins, and archeological sites. You'll love learning about the ancient Lanna Kingdom, which held sway here for centuries. Plus, you'll find that their unique influence is still found in the food, culture, and architecture to this day. Most people come to Chiang Mai to escape the hustle and bustle from Bangkok and enjoy the fresh mountain air, national parks and forests.
When it comes to choosing a hotel in In Chiang Mai, you're going to be spoiled for choice because the city has a beautiful selection of accommodations, ranging from classic 5-star resorts to unique hotels that double up as art galleries. And not only your choice of accommodation is important, also choosing the right area is crucial, that's why we listed them below, so you can make sure you'll end up in the spot best suited for you. You don't want to end up miles away from the hotspots you want to explore!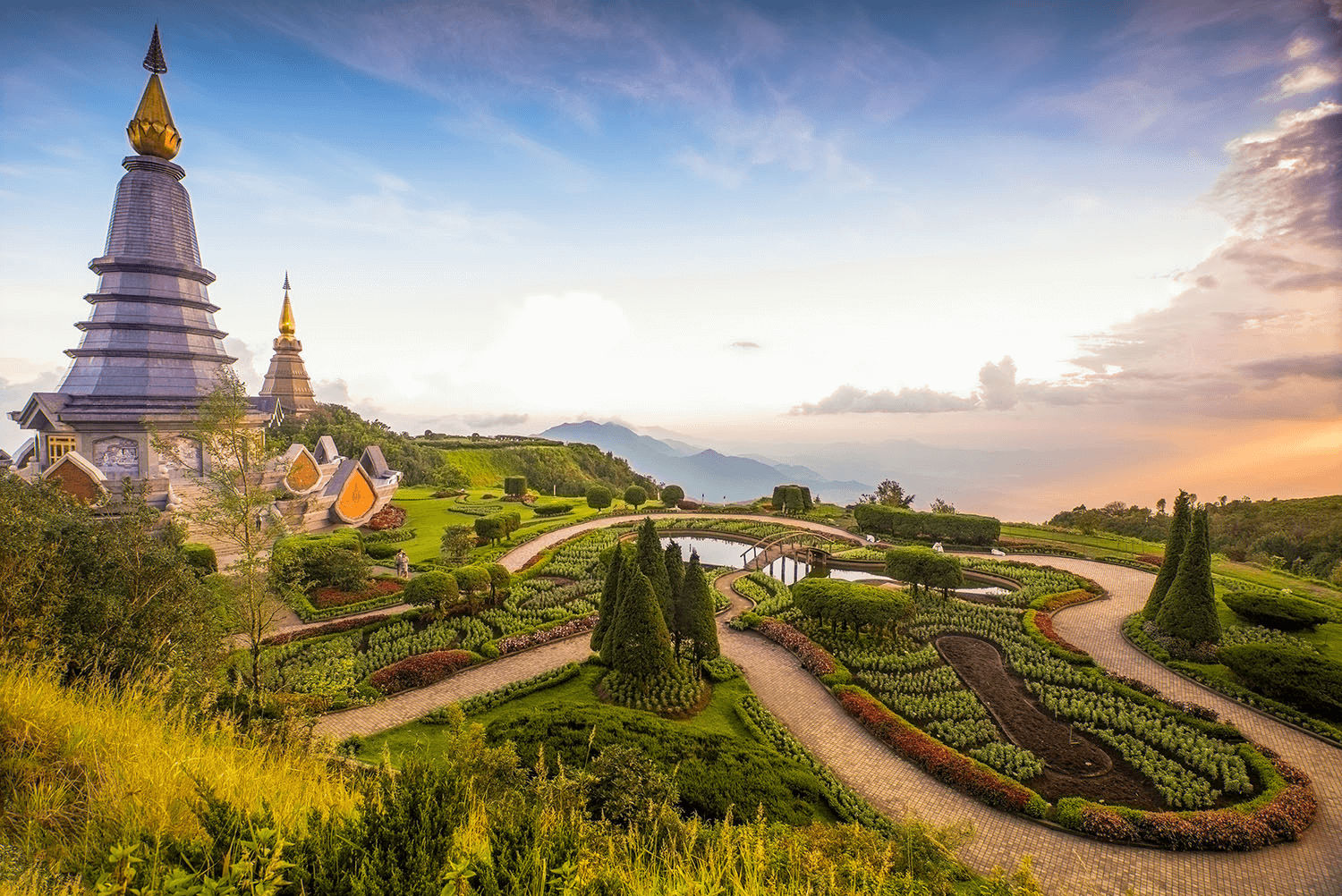 Chiang Mai areas:
Old City: The Old City is often the cheapest place to stay in Chiang Mai, with a big range of backpackers' hostels and guesthouses making it one of the best places to stay in Chiang Mai for people who are on a budget. You don't need a car or motorbike to travel around Chiang Mai's Old City. It's completely walkable, and as a touristic destination, fairly safe. You'll find everything that you could want: cultural attractions, restaurants, bars and plenty of shopping opportunities.
Night Bazaar Area: The Night Bazaar is Chiang Mai's premier tourist attraction and it's so much more than just your standard Thai night market! For many people, the proximity of an accommodation to the bustling fun and live music of the Night Bazaar is a true selling point as you don't have to go too far to find the best party, food, souvenirs and shops here!
Nimmanhaemin: The best area to stay in Chiang Mai for nightlife and the digital nomad expat scene, you'll also find plenty of restaurants and terrific places to shop
Santitham: Get a taste of Thai life and escape some of the tourist crowds while still being within easy reach of Nimman's night scene and the old City's attractions.
Riverside: Riverside is one of the higher-end areas, and it is filled with hip coffee shops, beautiful boutique hotels, and pricier shops.
Mountainside: Within easy reach of the city centre, the mountainside offers a more peaceful place to stay and closer access to Chiang Mai's countryside and natural attractions. It's one of the best places to stay in Chiang Mai for families traveling with kids or nature lovers!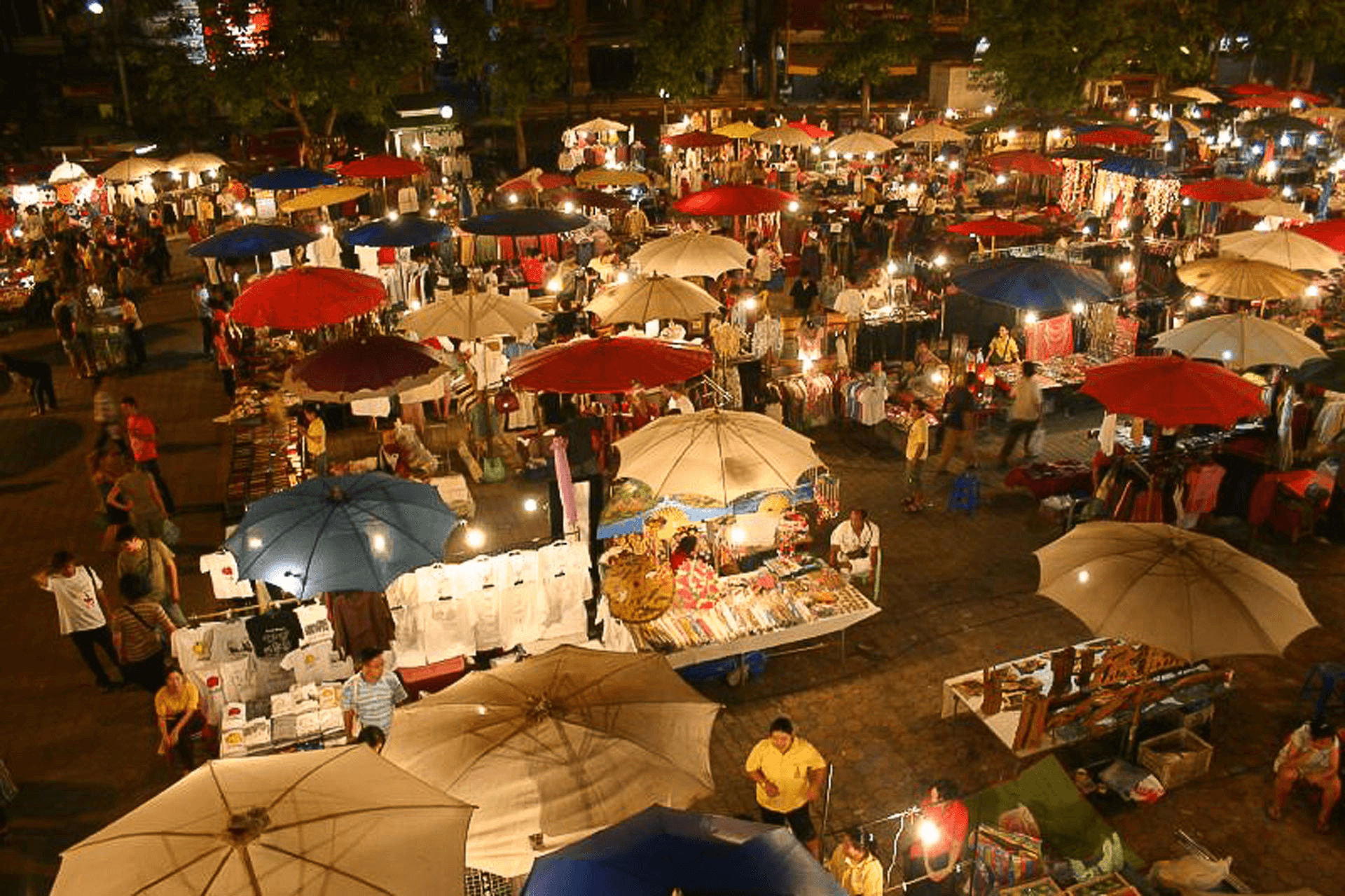 Ping Nakara Boutique hotel - The best hotel overall
At his small, elegant boutique hotel, located walking distance from the East wall of the old city, you'll be getting the celebrity treatment with world-class service! The hotel offers 19 graceful rooms decorated with a clean, modern take on the turn-of-the-century colonial style and it is close to the river for river tours, but just a bit outside of the heavily touristed areas in a quieter residential zone, so it's the perfect place to recharge your batteries, yet being close to the city center.
Facilities: a big outdoor pool, a restaurant, a cocktail and wine lounge and an in-house spa
Budget: In the high season (December-Januari), you'll pay between 200/350 USD per night for 2 people
website: Ping Nakara Hotel Chiang Mai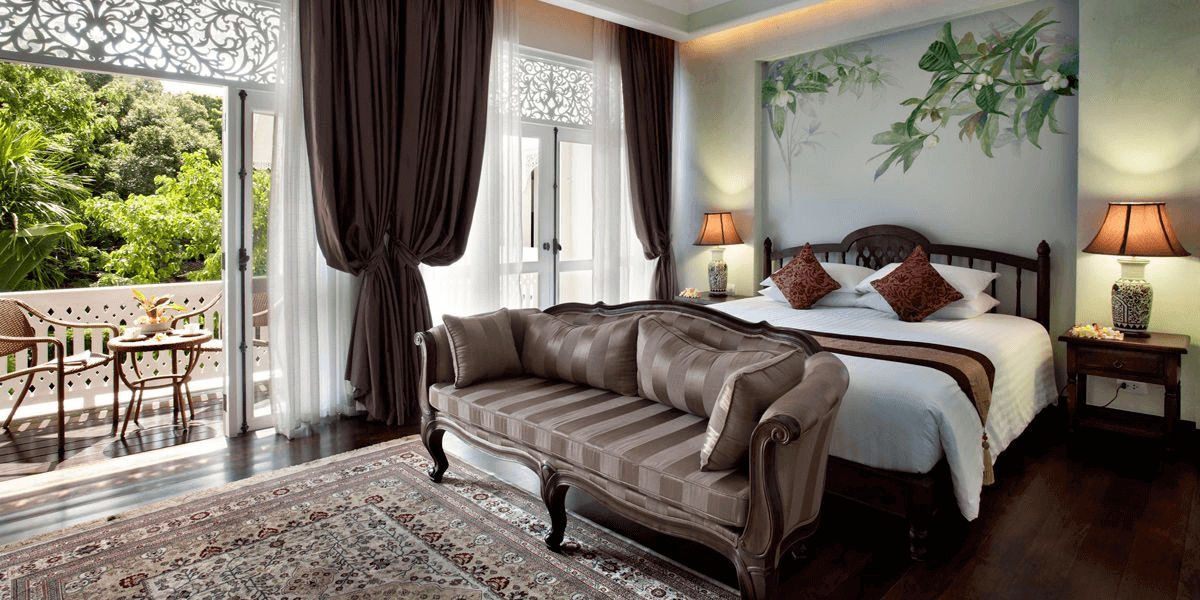 The best hotel for families: Centara Khum Phaya Resort & Spa, Centara Boutique Collection
Families travelling with kids will love this hotel because the Centara feels like more of a resort than a hotel. The hotel is located a little outside of Chiang Mai, yet steps from shops and restaurants, a 10-minute drive away from night markets and Central Festival Chiang Mai Shopping Centre and a short 15-minute drive from Chiang Mai International Airport.
It's the perfect peaceful cocoon, where you can relax after a day of exploration in Chiang Mai. The kids will absolutely love the big pool and the amazing breakfast buffet!
They offer big family rooms and interconnecting rooms so the whole family can enjoy their stay together sharing the same room!
Facilities: spa, pool, pool bar, laundry service, steam room, fitness
Budget: In the high season (December-January), you'll pay around 256 USD per night for 4 people (2 adults, 2 kids)
website: Khum Phaya Resort & Spa in Chiang Mai | Boutique Hotel (centarahotelsresorts.com)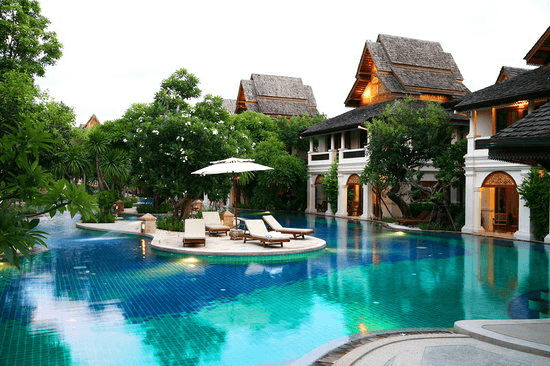 The most romantique boutique hotel: Na Nirand Boutique Resort
This one is for all the lovebirds and honeymooners out there, looking for the perfect romantic getaway! The Na Nirand hotel is located on the banks of the Ping river, not far from Chiang Mai Old Town yet with major tourist spots such as Wat Chai Mongkhon temple and Chiang Mai Night Bazaar within walking distance.
The resort is built around a 100-year old Rain Tree that forms a dramatic backdrop to the open-air swimming pool in the central courtyard. There are just eight residences at the Na Nirand, and each has been artfully designed in the teak colonial style. You will absolutely love getting dinner at the breezy riverside restaurant, the perfect setting for a romantic evening!
Facilities: pool, restaurant, spa, honeymoon suites, wedding options
Budget: In the high season (December-January), you'll pay around 200 USD per night for 2 people
website: Na Nirand Romantic Boutique Resort | EN | Na Nirand Story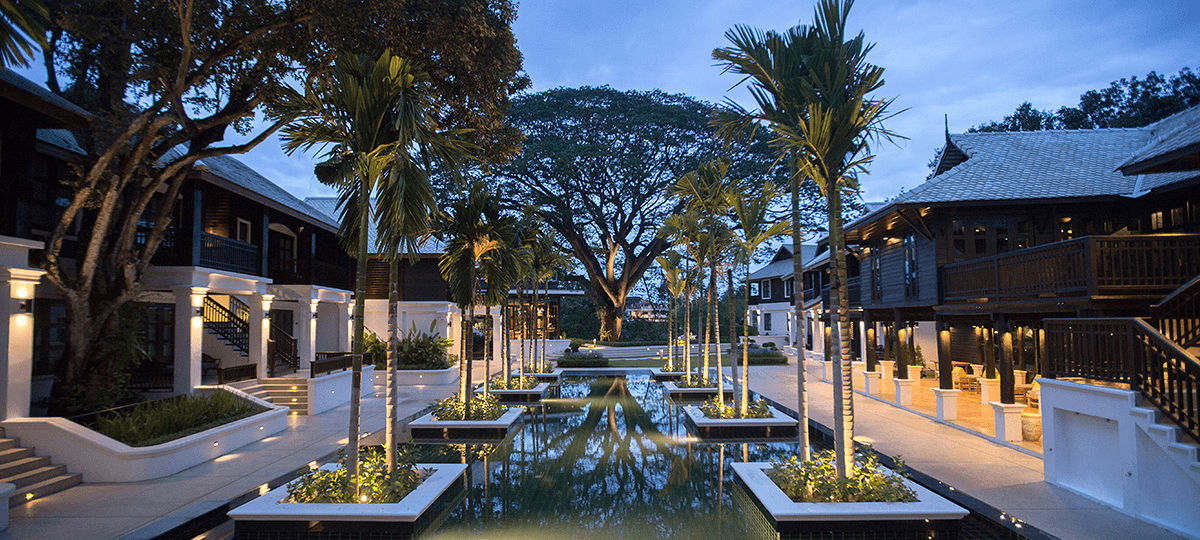 The best hostel - S*Trips The Poshtel
The hostel scene in Chiang Mai is pretty epic. There are tons of options to choose from and most have incredibly high standards!
The S*Trips The Poshtel hostel is by far the best hostel you'll find in Chiang Mai! It gets an A+ for its location being literally just 5-minutes walking from all the cool hangout places in the Old Town. It may feel slightly overpriced at first, especially for private rooms but this is a luxury hostel that rivals any boutique hotel in town! Even if you don't opt for a private room, the dorm rooms will guarantee a good night's sleep!
Facilities: private rooms, linnen, shared rooms, towels, high speed wifi, outdoor terrace, security lockers, laundry services, air conditioning, dryer
website: S*Trips The Poshtel, Chiang Mai - 2023 Price, Reviews - Hostelworld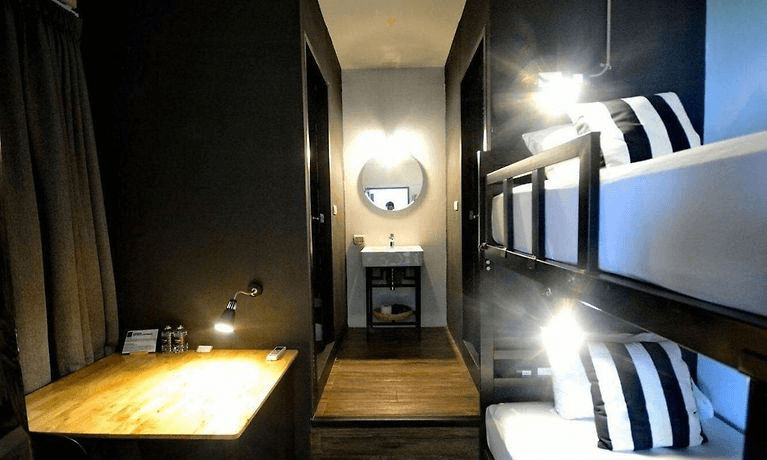 Our Best Selling Tour
All-Inclusive

Chiang Mai Instagram Tour: The Most Famous Spots

No visit to Chiang Mai is complete without our Chiang Mai Instagram Tour: The Most Famous Spots. Your personal guide will pick you up in a private, air-conditioned car and take you to the most memorable places in Chiang Mai. This full-day Chiang Mai excursion is all-inclusive, we cover everything from your transport and entrance fees to your delicious lunch. This tour is packed full of culture as you explore sights such as the Doi Suthep Temple, Wat Rajamontean Temple and Silver Temple before stopping for lunch at a secret Instagrammable café. This Chiang Mai tour is every Instagrammers dream, and one not to be missed when you're visiting the city.
The best business hotel- Le Mérdien
If you find yourself on a business trip to Chiang Mai, do yourself a favor and make sure to book a room at Le Méridien Chiang Mai. All the rooms are beautifully decorated and include exceptionally comfortable beds with high-quality linens, as well as bathrooms with separate bathtubs and walk-in showers. On top of some of the best views in the city, you'll also have access to the business center that offers printing, copying, packing, mailing and even secretarial assistance.
The hotel is located in downtown Chiang Mai, in the center of the famous Chiang Mai Night Bazaar, only a short walk from Tha Pae Gate and Warorot Market, 5 minutes by tuk-tuk to the Old City and walkable to the Ping River.
Facilities: pool, fitness, spa, restaurants, business center, dry cleaning, laundry, baby sitting service
Budget: In the high season (December-January), you'll pay around 200 USD per night for 2 people for a standard room, breakfast included
website: Chiang Mai 5 Star Hotel | Le Méridien Chiang Mai (marriott.com)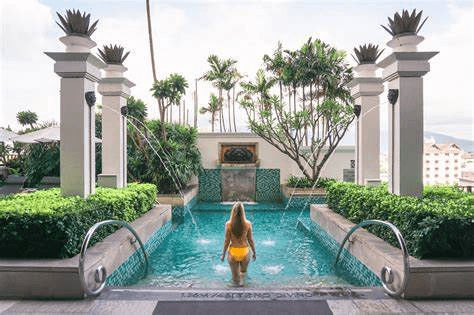 The most luxurious hotel- The Four Seasons Resort Chiang Mai
If you are looking to get pampered and you feel like splurging a bit, The Four Seasons hotel might be the perfect fit for you! This 5 star luxury resort is nestled among emerald rice fields,30 minutes from downtown Chiang Mai. It's a sanctuary of well-being, perfect for unwinding, recharging and finding your fulfillment with individually-tailored experiences.
It's close enough to dive into the city to visit attractions, eat or shop, but the vibe is still rustic. Kids can swim in the family pool, take long walks on the resort's lush grounds, visit the resort's resident water buffalo, take a family cooking class and learn about traditional Thai food and culture or even go into the fields and plant rice.
Facilities: pool, restaurants, spa, yoga classes, baby sitting service, tennis, golf, laundry
Budget: In the high season (December-February), you'll pay around 600 USD per night for 2 people for a standard room, breakfast included
website: Chiang Mai 5-Star Luxury Resort | Four Seasons Resort Chiang Mai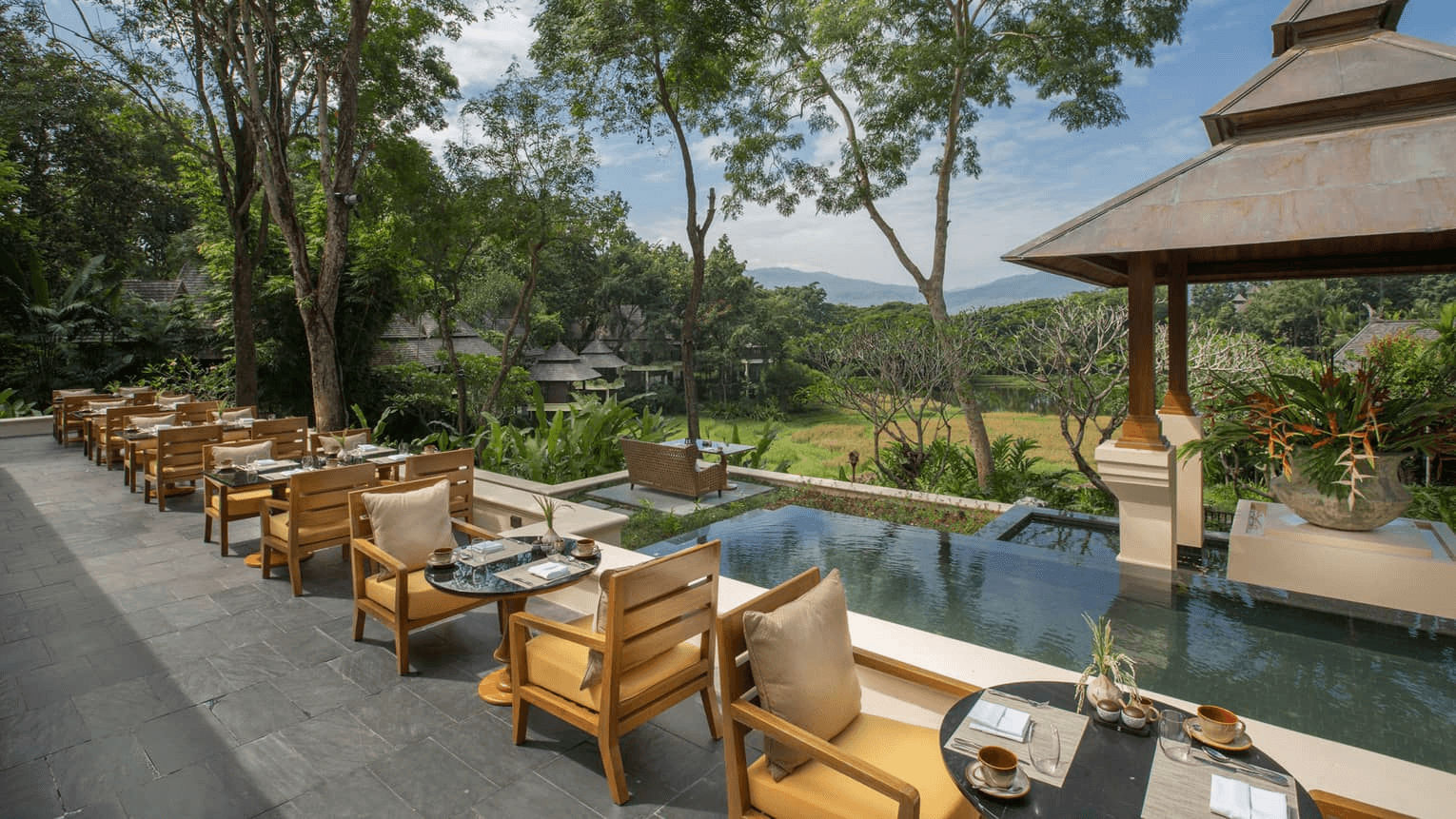 We hope we you enjoyed our tips and we can't wait for you to have an amazing time in Chiang Mai, maybe even in one of the hotels recommended by us! Remember we are always at your service if you find it hard tackling the city on your own! We offer some of the best tours in Chiang Mai and our guides can't wait to show you around this beautiful city!
Get your VACATION on!
Expertly curated emails packed full of vacation inspiration, travel tips and more!