Best restaurants in Chiang Mai
Best restaurants in Chiang Mai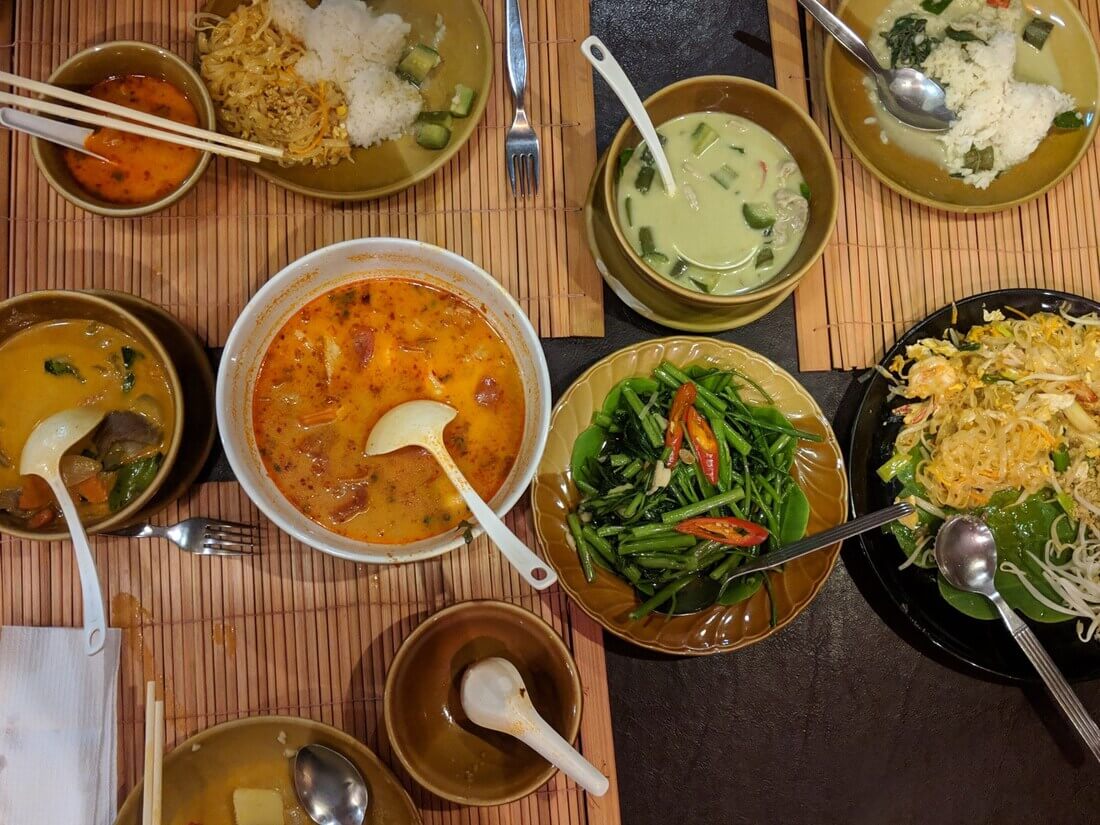 What's the first thing you think about when someone mentions 'Thailand'? Probably exotic beaches and tropical islands, right? Although you're not wrong, Thailand actually has many other things to offer. If you'd like to explore a 'different' side of Thailand, our best tip is to visit the beautiful Northern part, known as Chiang Mai. While Bangkok is a bustling and chaotic concrete jungle, the North is the heart of culture & creativity and it's home to beautiful green landscapes, mountains, national parks, temples and...some of the best food in Thailand.
Our Best Selling Tour
All-Inclusive

Chiang Mai Countryside Bicycle & Thai Cooking Class Experience

If you're looking for a day crammed with culture, our Chiang Mai Countryside Bicycle & Thai Cooking Class Experience is going to be right up your street. This full-day, all-inclusive tour in Chiang Mai includes an 18 km bike ride through the beautiful countryside of San Kam Phaeng. After you've stopped for a well-earned lunch at a local restaurant you can relax in the Hot Springs. The afternoon will see you cooking four delicious Thai Meals and preparing your own home cooked Thai Dinner. Chiang Mai tours don't get better than this! From stunning scenery to tantalizing Thai food, it's no wonder this is a popular tour.
If you have no idea where to start or what to do first when traveling to Chiang Mai, please allow us to help you! We offer a very nice selection of private tours in Chiang Mai, where we will take you to see the most beautiful attractions and landmarks this area has to offer, including a local English speaking guide and private transportation! All you have to do is sit back, relax and take in the beauty of North Thailand!
Food is important and indispensable on every trip, and when visiting Chiang Mai you should definitely not miss out on all the delicacies this region had to offer! Just like Bangkok, Chiang Mai has a big street food culture and there are many delicious restaurants to choose from. In fact, there are even a lot of Michelin-approved restaurants (that won't break the bank!).
So If you are big foodie and you want to get away from the hustle and bustle of Bangkok, Chiang Mai should definitely be on your Thailand bucket list!
Roll up your sleeves and grab your spoon, because we are about to share the 'musts' on where to eat in Chiang Mai!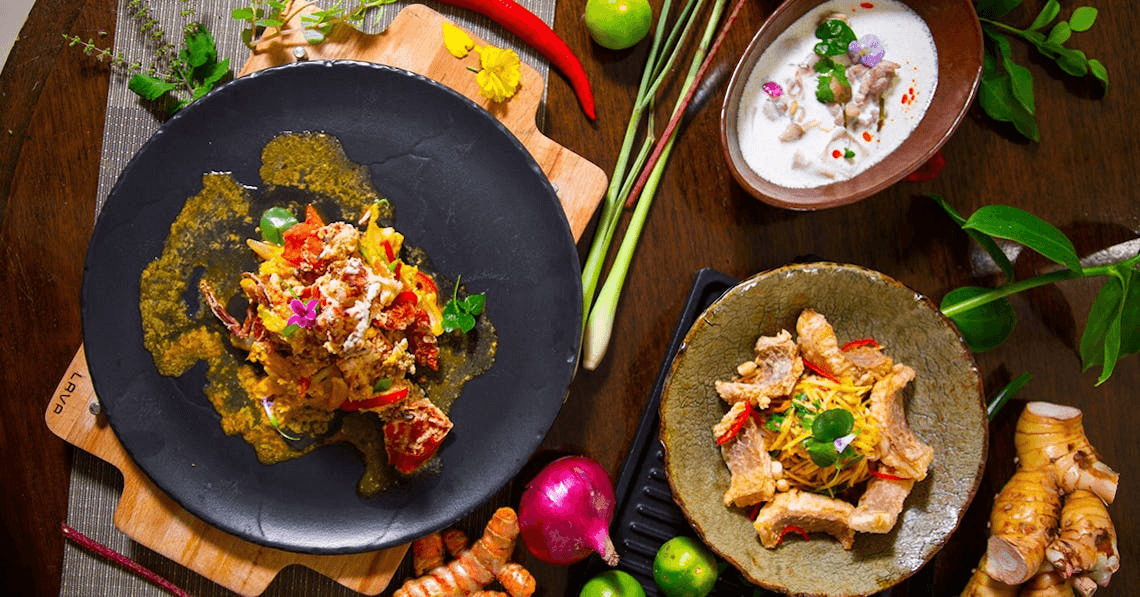 The most famous dishes in Chiang Mai
Before we share the best restaurants, we first like to share some of the most famous dishes you can find in Chiang Mai.The food in Northern Thailand has its own distinct identity and it is influenced by northern neighboring countries like Burma, Laos, and China. Due to the cooler, mountainous climate, the food is fattier as people need to stay warm. Unlike in Bangkok, where coconut milk is a staple ingredient in many of the curry dishes, seasonings used in the food in Chiang Mai are not as sweet or spicy and soups and curries have a clear broth.
Khao Neow: Chiang Mai food is always accompanied by sticky rice, known as khao neow.
Gaeng Hang Lay Moo: a slow cooked curry of pork (usually belly and shoulder) with ginger, tamarind and Indian spices.
Khao Kha Moo: better known as stewed pork leg on rice, is not only a favorite of Thailand's Prime Minister, it's also one of the best selling dishes served by street vendors!
Khao Soi: is probably the most famous famous dish in Chiang Mai. It's a noodle soup made with a rich and spicy coconut curry, served with chicken or beef and two types of noodles.
Sai Oua: also known as Chiang Mai Sausage, this herby sausage is so popular you can easily find it in every street food stall. The sausage is packed with herbs like galangal, lemongrass, turmeric root, garlic and chillies.
Hang Lay: One of the absolute must-try dishes in Chiang Mai is Hang Lay, which is a Burmese style pork curry
Som Tam: is a humble yet very flavorful green papaya salad that can be found both in street stalls and high end restaurants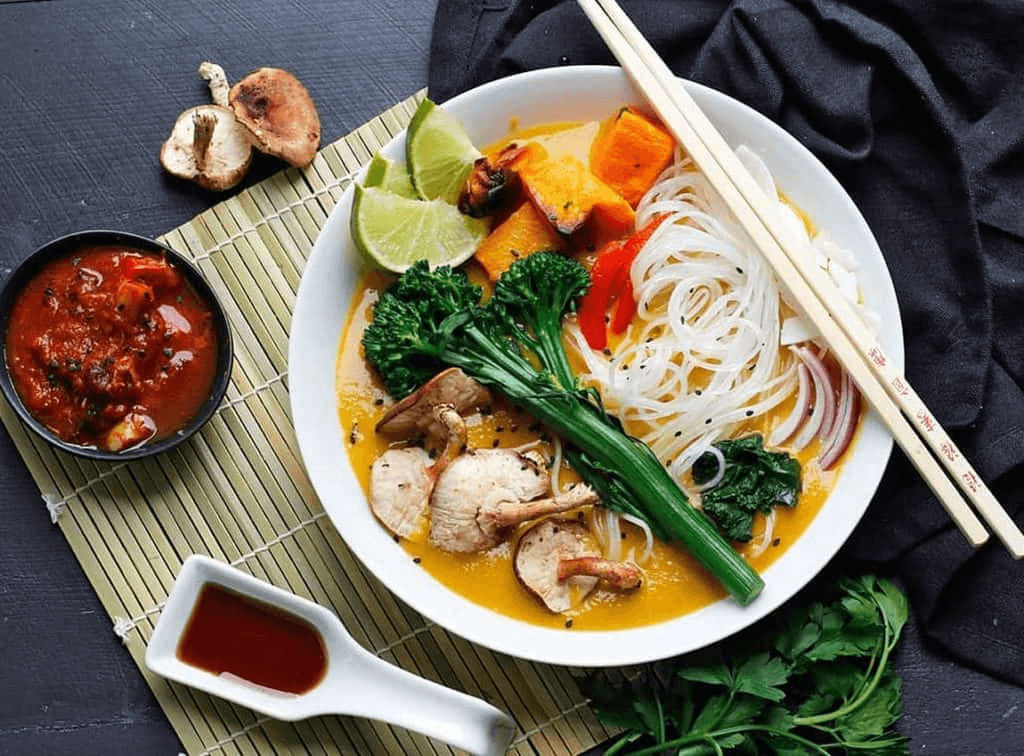 The best street food: Chang Phuak night market
For the best street food in Chiang Mai, you should definitely go to Chang Phual night market, easily one of the top street food markets in the city! You can eat anything from Pad Thai to grilled skewers and papaya salad, but there is one dish that's really special: Khao Kha Moo - stewed pork leg on rice-. Although you'll be able to find it in a lot of stalls, there is one place that really stands out: the food stall of the famous 'Cowboy Hat Lady'. Every evening, starting at about 5 pm, you'll find the lady in the cowboy hat happily pulling delicious pig legs and nobody does it better than her!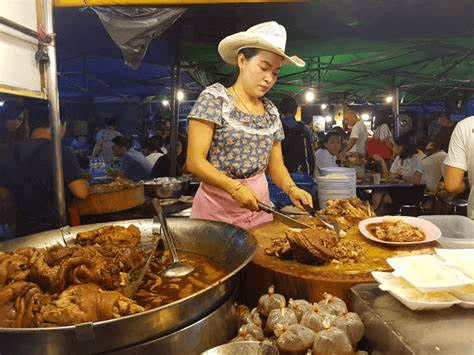 The most high end restaurant: Khao at the Four Seasons Resort Chiang Mai
If you need a break from all the (although very delicious) street food and you are looking for a reason to get dressed up, be sure to get a reservation at Khao, the incredible restaurant at the luxurious Four Seasons Resort! You don't only come here for the food but also for the exceptional location! Nestled among emerald rice fields, the Four Seasons Resort Chiang Mai offers stunning views, overlooking the mountains in Mae Rim Valley and is a sanctuary of well-being, perfect for unwinding and recharging your batteries after exploring the beautiful city. The restaurant offers guests exceptional Thai cuisine along with Burmese and Yunnanese fare.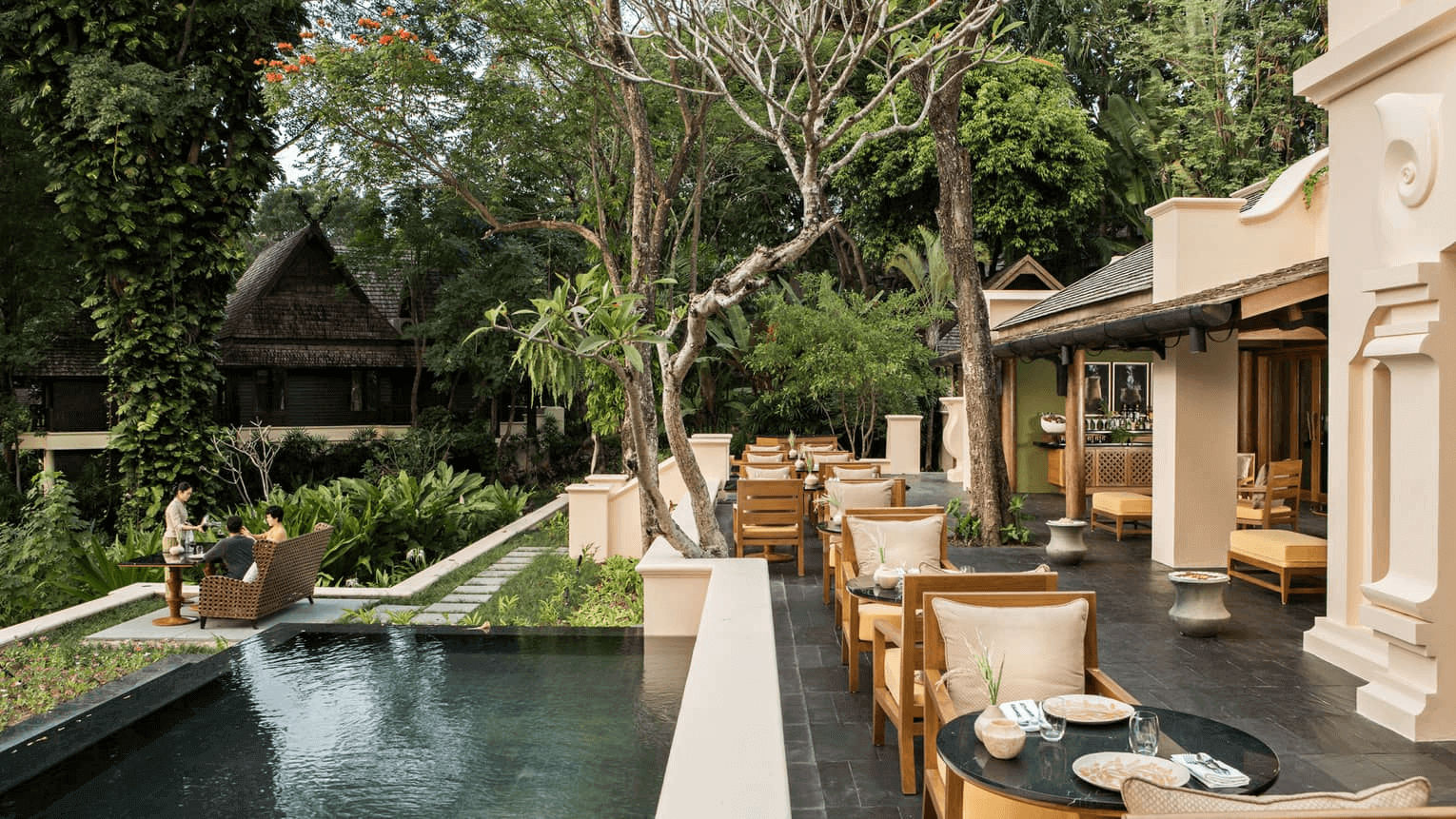 The one that looks like a fairytale: Khaomao-Khaofang Restaurant
With the soothing sound of waterfalls and flowery rainforest surroundings, this restaurant is an ideal place where you can combine your love for nature with the love for food. In fact, the food is so good, it was added to the Michelin food guide of 2022!
The restaurant is best-known for its exquisite scenery of a rainforest creating an unparalleled atmosphere of an "imaginary jungle". The place is beautifully decorated with various kinds of flowers and shrubs along with a roaring waterfall. You can enjoy a wide selection of Thai, regional, and seasonal dishes, all prepared with fresh vegetables, served by the most incredible staff!
Tip: When going, make sure to ask for a lakeside table so you can fully take in the spectacular setting!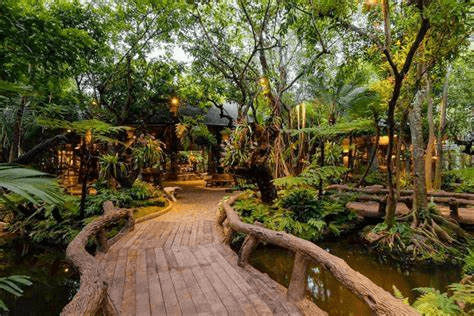 The best western food
Even though you will probably adore the Asian cuisine, sometimes you just crave some good old Western food. We get that and nobody will judge you for this! ;)
Amongst many, there are 2 restaurants that stand out because of their cool vibes and delicious Western comfort food: The Larder Cafe & Bar (rated 4.5 of 5 on TripAdvisor) and Rustic & Blue.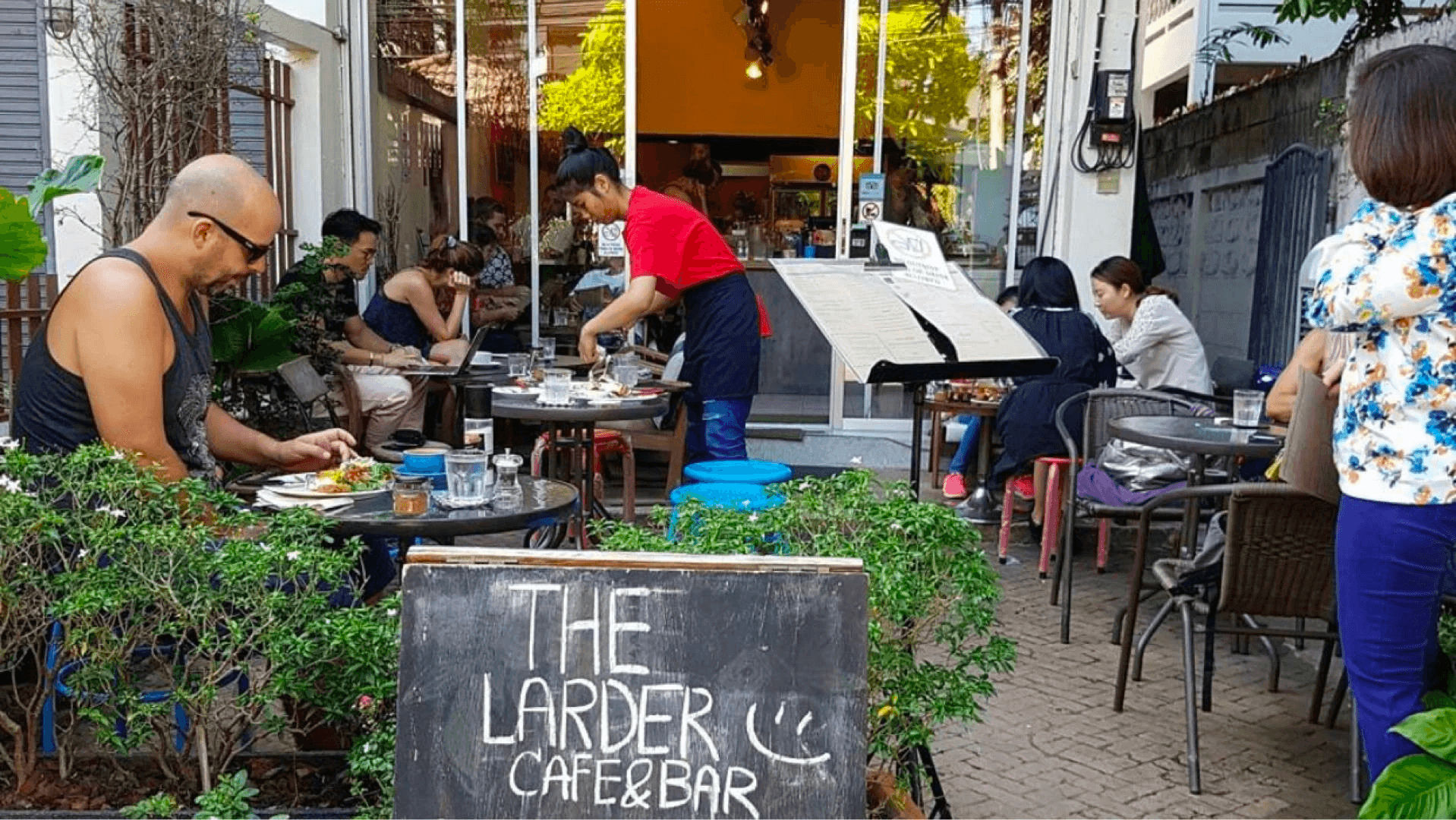 The most family oriented restaurant: Ginger farm kitchen
If you are traveling with kids, make sure to visit
Ginger Farm Kitchen
: a working farm conducting workshops mainly for children (adults are welcome too), where they can get to experience life on an organic Thai farm. After the workshop, you can go to the restaurant where they serve mainly traditional Thai food, especially dishes from the North. The food is cooked in the old traditional way, using vegetables and herbs from their own garden and without the use of synthetic flavor enhancers.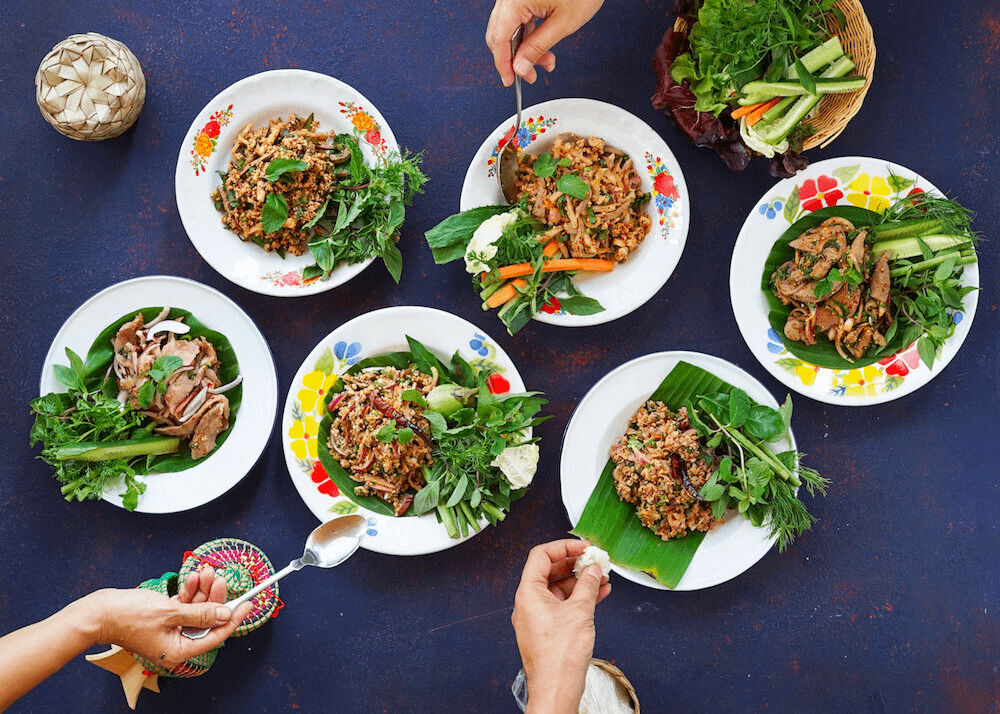 Deck one: the best riverside restaurant
Deck1 is a by far the trendiest Riverside restaurants in Chiang Mai. The place serves Thai dishes with an eclectic mix of Asian fusion food and an extensive cocktail list featuring many classics as well as in house creations. The restaurant has both indoor and outdoor seating, but if you want spectacular river views,make sure to book a table outside!
You can come here for breakfast, lunch and dinner!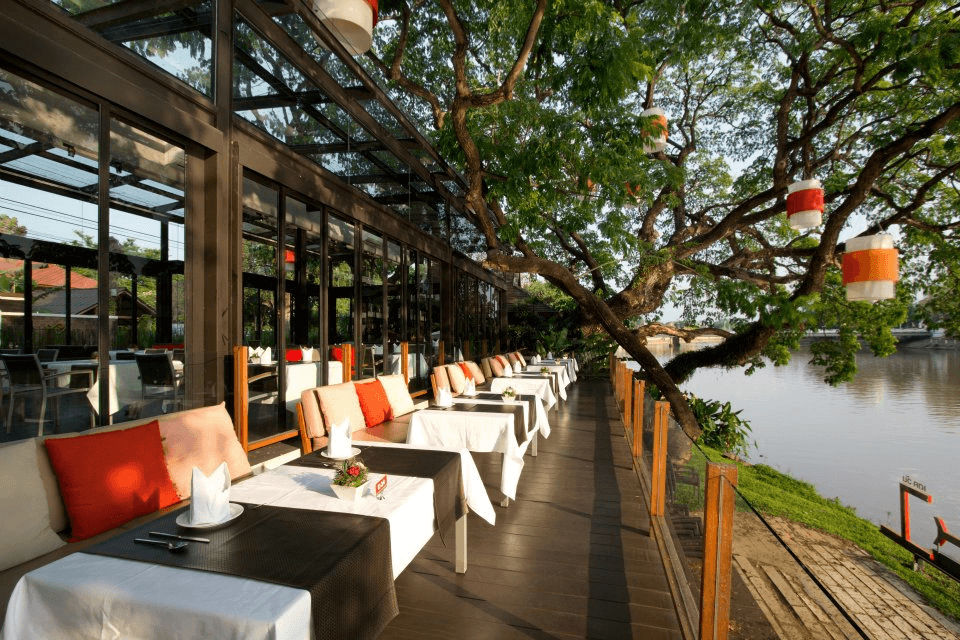 The Restaurant at Anantara Hotel
Anantara is a well known world class, 5 star luxury resort chain that is know for its excellent service and having dinner here really is an experience on another level! The restaurant offers a tranquil view of the Mae Ping River while featuring a range of mouthwatering cuisines from India, Thailand as well as Western favorites, Vegan dishes, and an excellent wine list. If you are looking for a Riverside restaurant in Chiang Mai with high-quality food, excellent service in a luxurious setting then this is the place to be!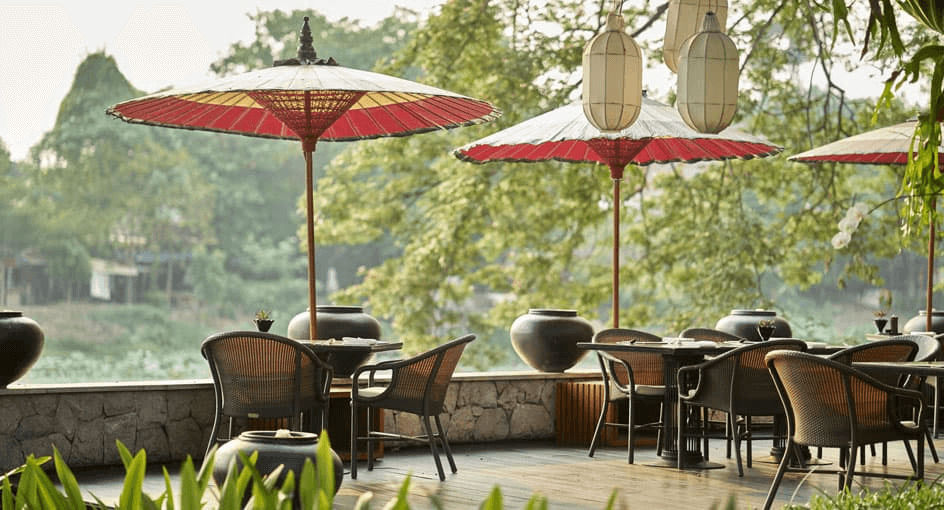 SP Chicken: the best rotisserie chicken in Chiang Mai
Good food doesn't have to be complicated, sometimes it can even be as easy as getting some chicken! SP Chicken is probably one of Chiang Mai's most well-known local eateries. SP Chicken specializes in roasted chicken and although they serve other dishes on the menu, the delicious rotisserie chicken is the absolute star!

To give you and idea, this is one of the many many reviews: "I have genuinely never tasted anything so addictively delicious in my life. It's so good in fact, that I'd have no problem paying five times the price of the chicken, just to eat the accompanying dipping sauce. I couldn't stop dipping the chicken and the sticky rice into it."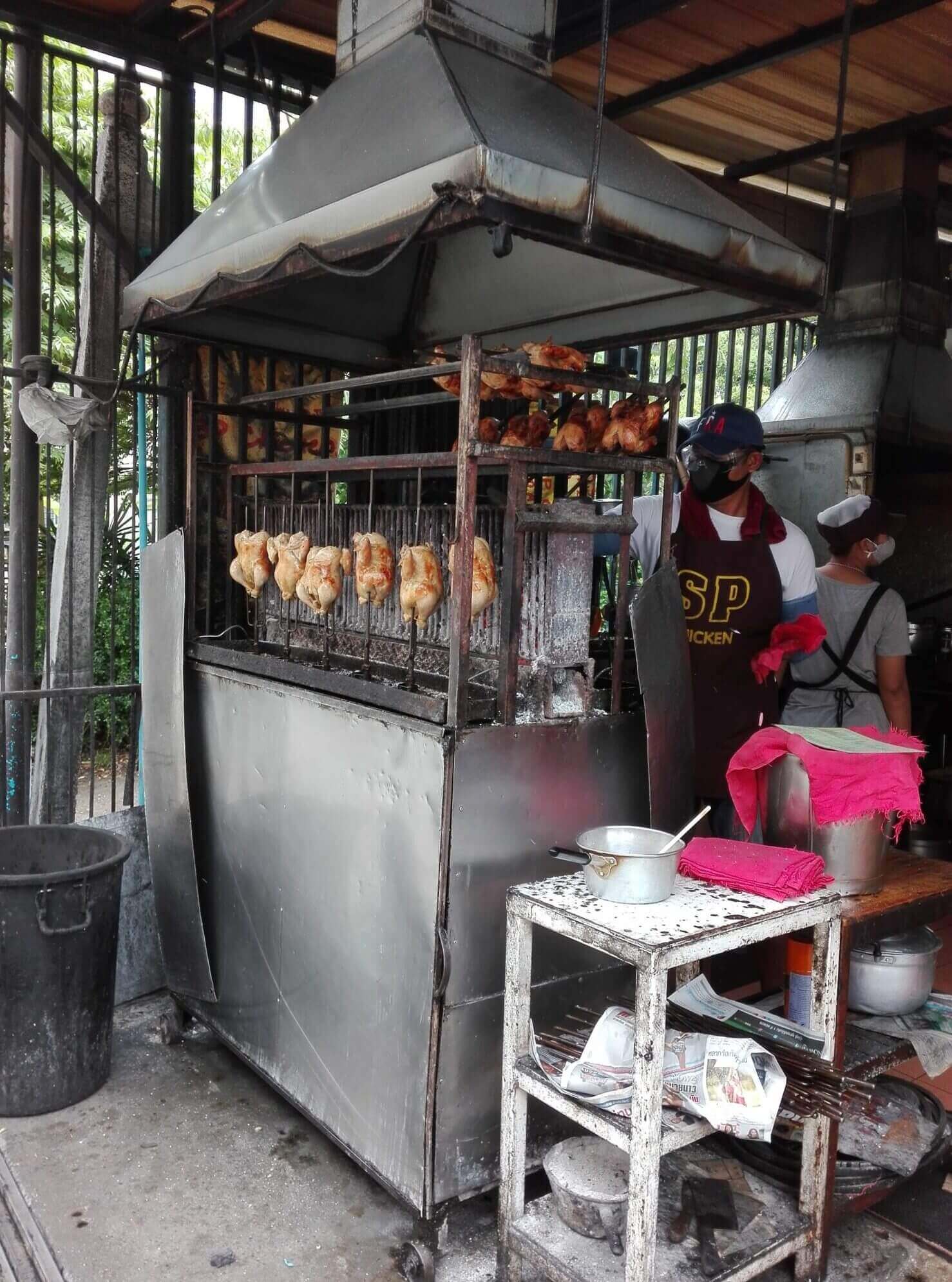 Conclusion
You haven't really experienced all of Thailand's culture unless you've been to Chiang Mai, so get it on your list of things to do in Thailand! If you don't know much about Chiang Mai and are wondering where to start, don't worry - we've got you covered! Finding the
best things to do in Chiang Mai
can be difficult, so read through our suggestions to see what takes your fancy! If you like having a hassle free way to explore your next getaway destination, take one of
our guided tours in Chiang Mai.
Get your VACATION on!
Expertly curated emails packed full of vacation inspiration, travel tips and more!