Best Restaurants in Kuala Lumpur
Best Restaurants in Kuala Lumpur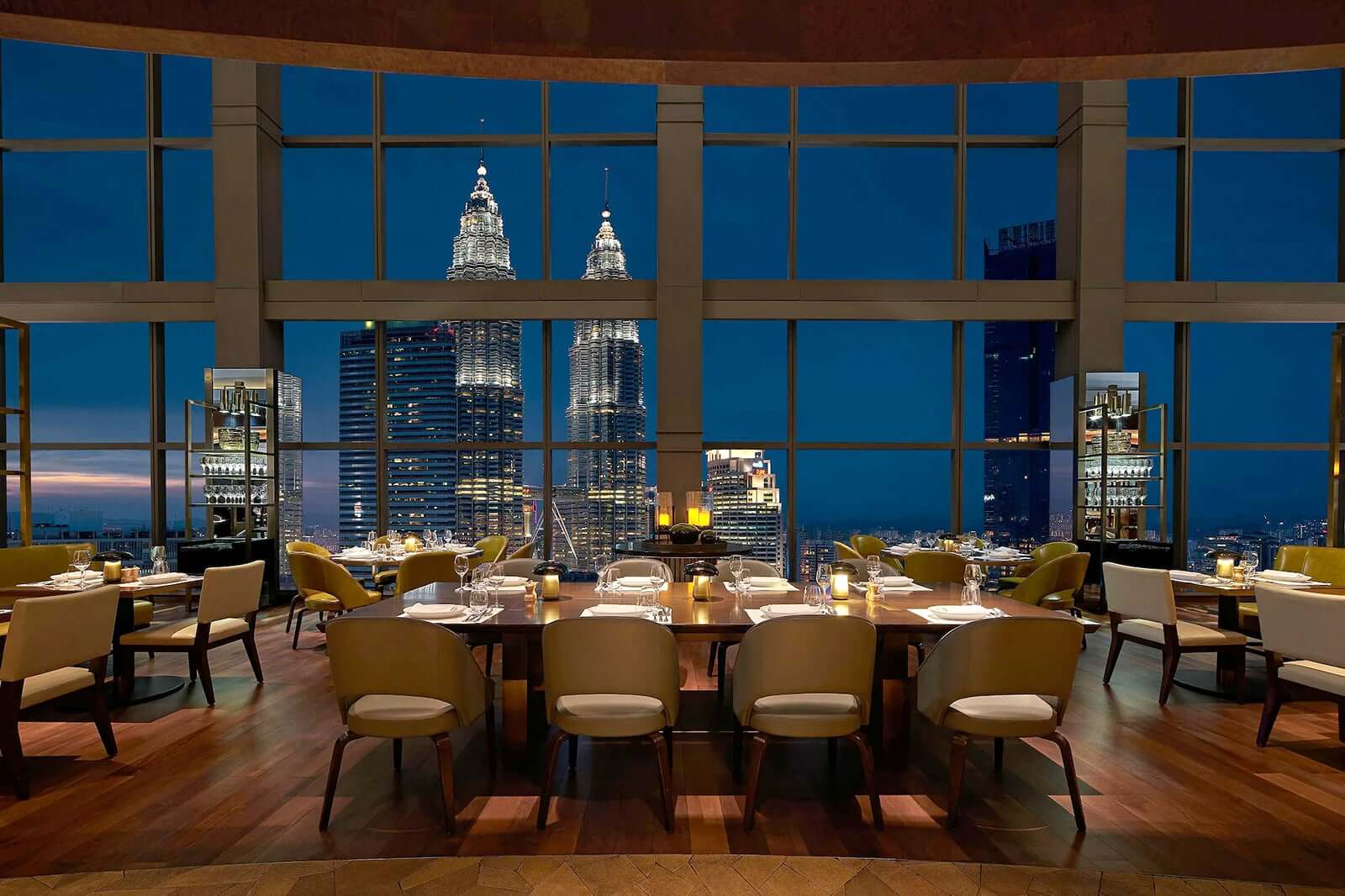 If you're planning a vacation to Malaysia, then you simply HAVE to spend some time exploring the vivid capital that is Kuala Lumpur. Offering up the perfect mix of traditional culture and modern architecture, there is so much to see and do in this incredible city.
Located at the confluence of the Kelang and Gombak rivers, Kuala Lumpur is Malaysia's largest urban area as well as it's cultural, commercial and transportation center.
Our Best Selling Tour
All-Inclusive

Kuala Lumpur Night Delight Local Food Tour

Our Kuala Lumpur Night Delight Local Food Tour is the perfect way to experience the local Malaysian culture alongside the food scene that Kuala Lumpur is famous for. This KL tour takes you to some of the very best, local, food spots in the city! You'll visit 3 neighborhoods, Little India, Chinatown and Kampung Baru, so you can get a taste of all the different cuisines including, Nasi Lemak, Cendol, (A popular dessert) Roti Canai, (A flatbread that comes with lentils and curry) and Murtabak (stuffed pancake.) This tour of Kuala Lumpur will leave you with a full heart as well as a full tummy!
Discover KL's famous landmarks and its exciting new future prospects on a private tour in Malaysia with us! Our all-inclusive tours in Kuala Lumpur will take you to the National Mosque, Dataran Merdeka, The 'I Love KL' sign, the Batu Caves, the Petronas Twin Towers, Thean Hou Temple and more!
And if you fancy a fix of nature during your stay in Kuala Lumpur then be sure to check out the Batu Caves, the Perdana Botanical Gardens and the revolutionary Forest Eco Park.
The weather in KL is pleasantly warm all year round – perfect for taking private tours around the city! Although February to May are the hottest months with highs of around 33 degrees and November to January tend to be a little cooler with temperatures staying below 30 degrees.
But taking the best tours in Kuala Lumpur is hungry work and is bound to have you working up an appetite. Which brings us to our next topic…the best places to eat in Kuala Lumpur!
Now you know the best things to do and see in KL, we want to tell you about the best restaurants to keep you satisfied on those busy and exciting vacation days. Plus, who doesn't love discovering new amazing eateries and tasting the best food and drink a destination has to offer on vacation?
Here's everything you need to know about the best restaurants in Kuala Lumpur.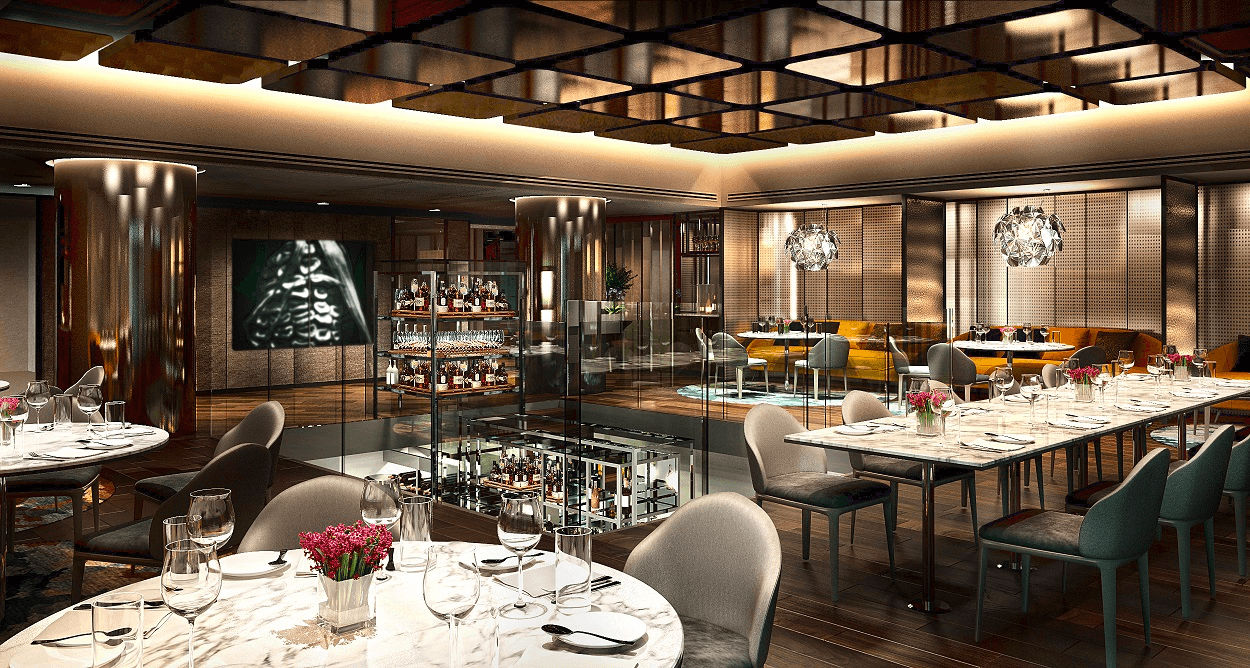 The Best Restaurants for Breakfast in Kuala Lumpur
Breakfast Thieves APW Bangsar
Ok, so it might not be the most traditional breakfast in town, but this edgy brunch and breakfast café in KL perfectly captures the modern fusion of cultures that the capital city is known for.
Located at Art Printing Works (APW) – an old commercial printing factory in Bangsar that has been converted into a new space for creative and independent businesses – Breakfast Thieves serves up modern Australian brunch with a Malaysian twist. There's even a sister restaurant in Australia itself!
The simple but chic interior design brings a taste of Melbourne's hipster café scene to the heart of Kuala Lumpur. Think high ceilings, lots of marble and wood, exposed light bulbs and floor-to-ceiling windows that make the most of the natural light and make it feel like you're brunching in a glasshouse!
Menu highlights include the 'Uncle Foo' soft shell crab burger and the 'Quackbonara' pulled duck spaghetti. This will be a brunch like no other!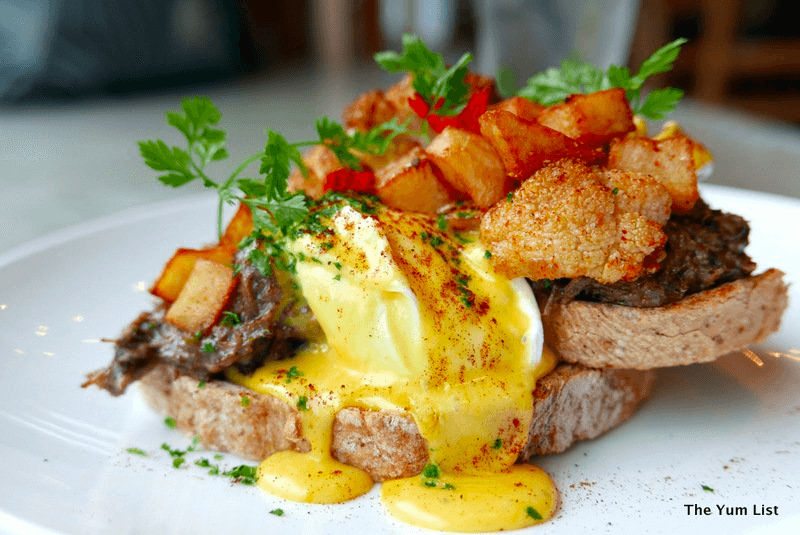 Urban Daybreak
Urban Daybreak is the ultimate artisan breakfast spot in KL. The hipster café has a unique charm and serves up delicious and insta-worthy meals as well as handcrafted coffees to get your day of exploring started!
Brunch here is served all day and the menu features all the brunch classics with an Asian twist. The café is known for creating the best 'porky' brunch in town so order the stout pulled pork with poached eggs to give it a try! Or if you feel like going big, the Urban's Big Breakfast is for you.
For a simple and delicious breakfast in Kuala Lumpur with a laidback, minimalist vibe, get yourself down to Urban Daybreak in Bangsar.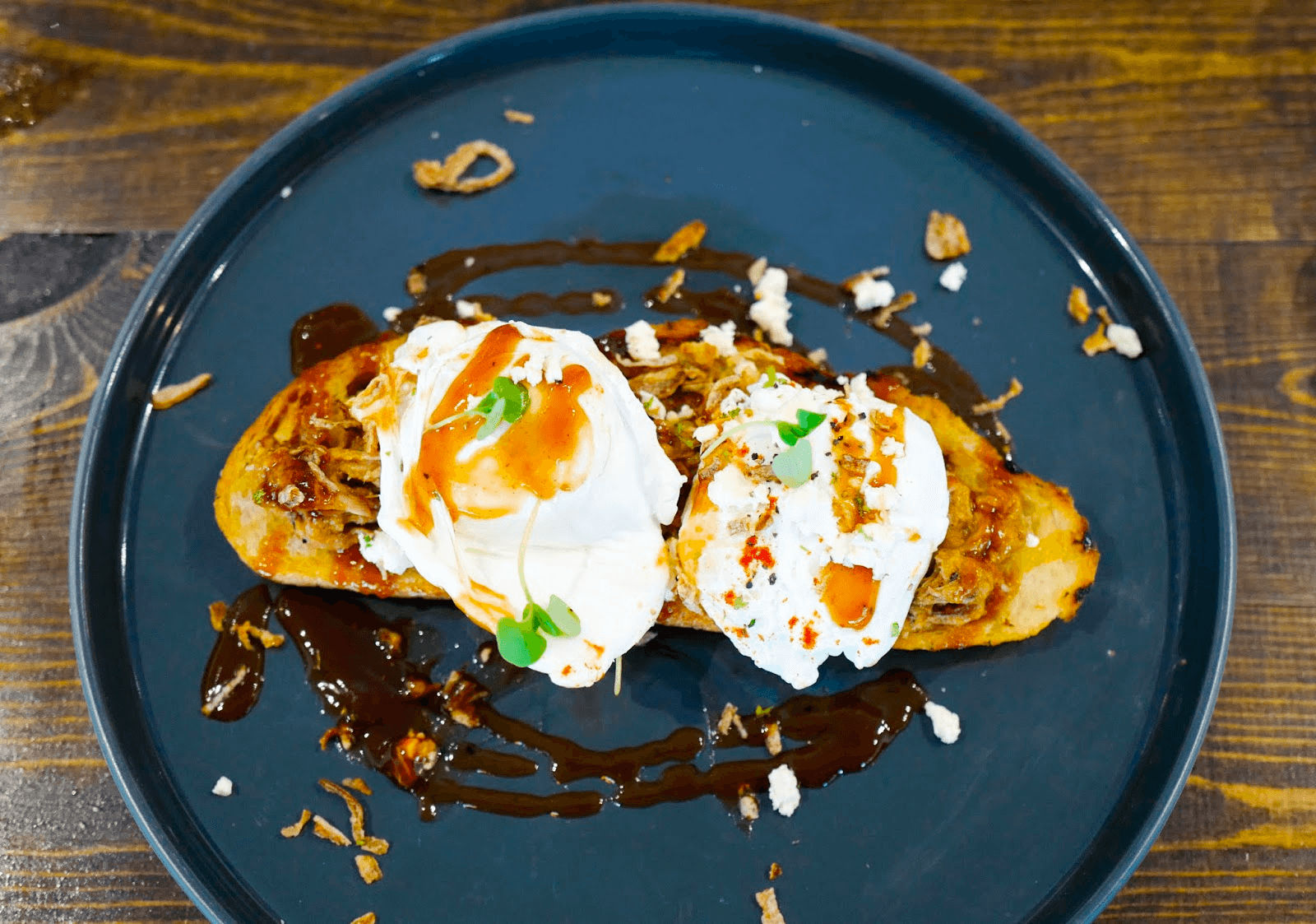 Yeast Bistronomy
Now, if you're looking for a breakfast that's really special in Kuala Lumpur, look no further than Yeast Bistronomy. This place attracts the most high profile clientele in Malaysia – and for good reason!
In contrast to Urban Daybreak, Yeast Bistronomy has a strictly pork-free menu and offers the very best of classic Parisian cuisine; bringing a taste of France to Malaysia. With the founder and head chef sharing a history of Michelin-starred restaurants, expect the very best breakfast to be served here.
In classic brunch style, eggs feature heavily on the menu – a standout is the baked eggs with smoked duck and gruyere. It may not be traditional Malaysia cuisine but it highlights perfectly the melting pot of cultures that the amazing city of KL has become. Bon appetite!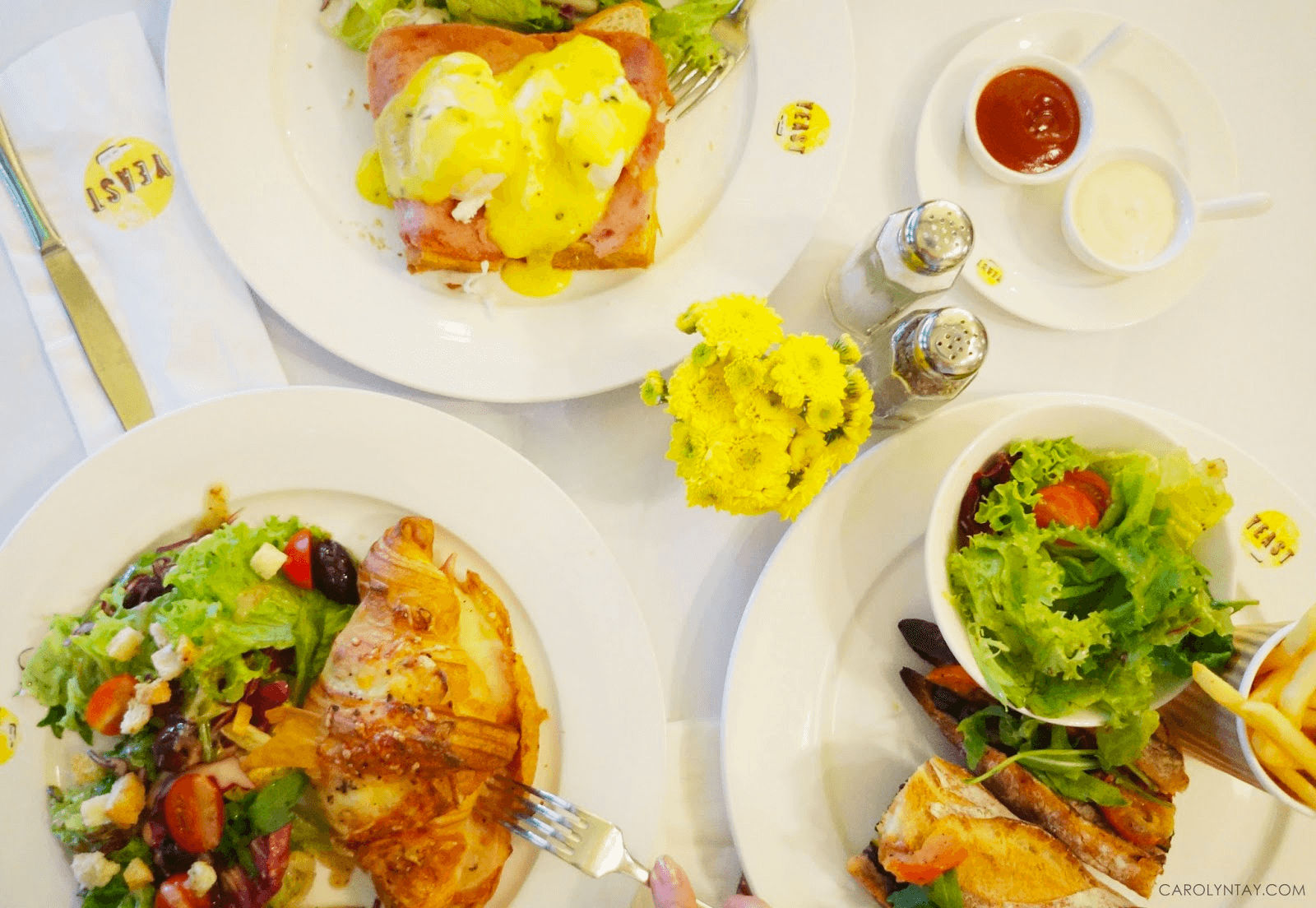 The Best Restaurants for Lunch in Kuala Lumpur
Merchant's Lane
Merchant's Lane shop house in the heart of KL's Chinatown has quite the history! From 1980s brothel to hip lunchtime café, this place has got a story or two to tell. Now, it oozes quaint charm with old school wooden furnishings and simplistic chic décor.
Serving up rustic Western classics such as the all day breakfast or beef stew with mashed potatoes as well as local Malaysian dishes like rotai canai or Malaysian chicken rendang, there's something for everyone here!
Better yet, Merchant's Lane has an extensive offering of desserts including the cheekily named 'Better Than Sex' – a plate of roti jala with melted cheese, kaya toast ice cream and a splash of gula melaka. Don't knock it til you've tried it! And why not wash it down with a beautifully crafted espresso latte or an Earl Grey Latte if you're into cutting down the caffeine.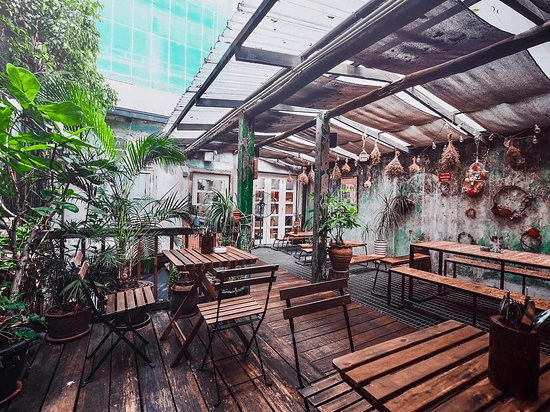 Botanica + Co
Set in a beautiful greenhouse, Botanica + Co is fast becoming a popular tourist spot for breakfast and lunch in Kuala Lumpur. Popular favorites include the classic fish and chips, the Botanic Icy Shakshuka and the deliciously sweet Cannoli's Fullfriend French Toast.
And don't be skipping out of Botanica without checking out the desserts! The Churu Donut Stack and Valrona Chocolate Pudding are to die for. This place is the perfect pit stop to refuel during your private tour in Kuala Lumpur.
Top tip from us – remember Botanica doesn't take reservations and it can get pretty busy (especially on weekends) so if you don't want to be waiting in line, be sure to get here earlier in the afternoon!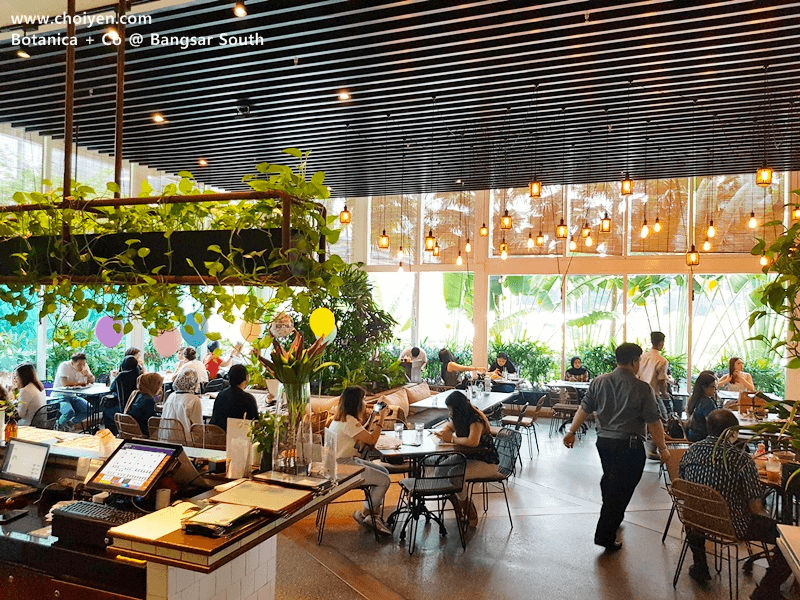 The Best Restaurants for Dinner in Kuala Lumpur
Cantaloupe
Set 23 floors up, Cantaloupe is a French restaurant within Troika Sky Dining and offers incredible views of KL, along with some amazing food. Head chef, Chris Bauer, serves up intricately curated plates of foie gras satay, roast Wagyu sirloin, butter poached lobster and deconstructed apple crumble to name a few.
The restaurant has won many awards in its time and it's easy to see why with the technicality, intricacy and innovation that go into each and every dish. This is ultimate fine dining in the heart of Malaysia's capital and of course the bar also serves up an array of wines, liquors and cocktails.
Overlooking the KLCC Park and the Twin Towers, the stunning dining room couldn't be a more perfect place for a truly luxurious meal that you'll remember for a lifetime!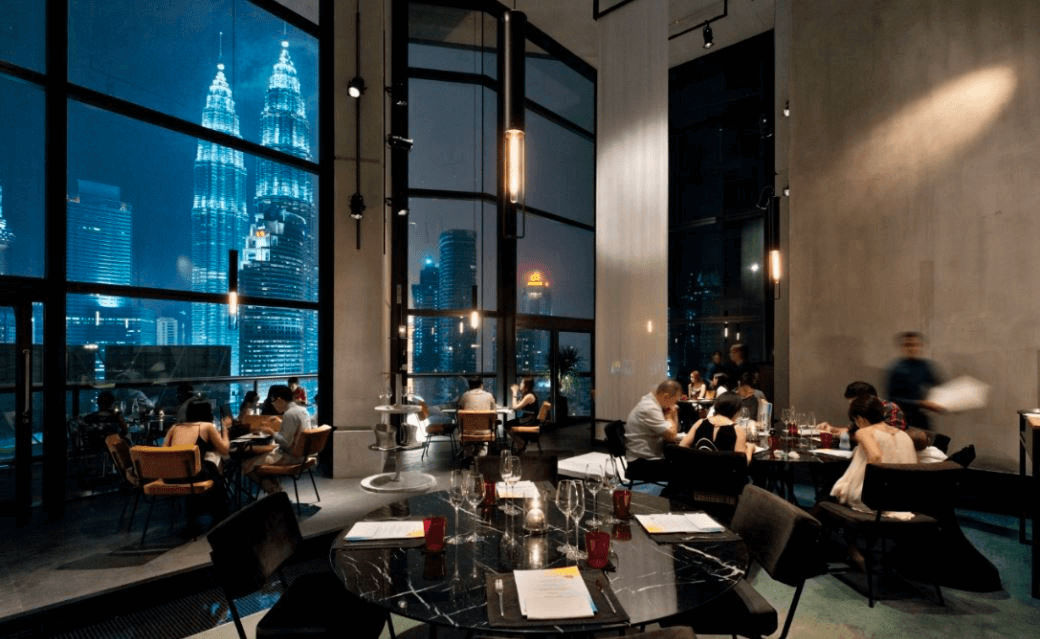 Atas Modern Malaysian Eatery
Get your fix of glitzy glam in the city with a visit to Atas, which is set in the luxurious RuMa Hotel. It's also the best restaurant in Kuala Lumpur if you want to experience real Malaysian cuisine. The restaurant aims to take diners on a culinary tour of the Malay Peninsula through an exploration of locally sourced ingredients.
Signature dishes include blue tiger prawns with betel leaves and charred coconut sambal, and hand-dived scallops with soy dressing and kaffir lime. The classic balance of bitterness and sweetness that Malaysian cooking is known for features in every dish.
The contemporary surrounds are as striking as the food with an open kitchen decorated with pewter tiles from Royal Selangor giving diners an entertaining experience with a chance to get a glimpse of head chef Tyson Gee in action. For some (really good) traditional Malaysian cuisine, a visit to Atas is a must.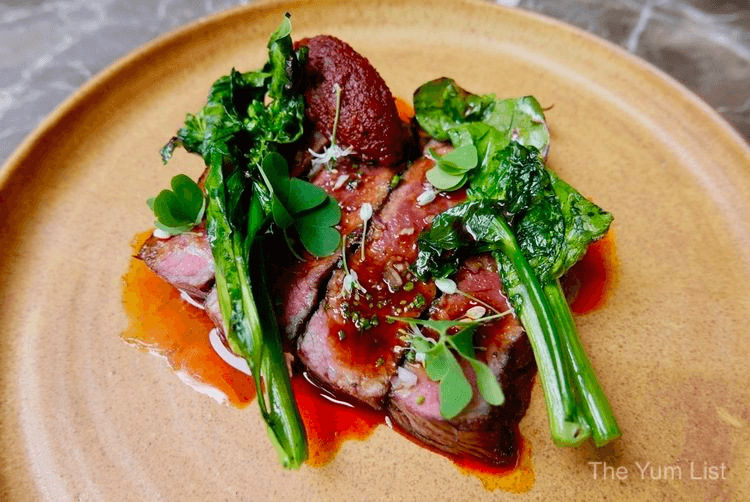 Joloko
If you fancy something a little different for dinner in Kuala Lumpur, head to Joloko in Chow Kit for some Caribbean-themed fun! With colorful murals and an abundance of greenery, dining here is an experience to remember.
The kitchen uses ingredients that are grown in the garden as well as many other locally sourced delights. The restaurant has an impressive collection of mezcals and tequilas so be sure to get the cocktails in and challenge the barmen to make your favorite!
The tropical Afro-Caribbean food continues on the menu with grilled goat ribs and Jamaican jerk chicken being some of the crowd faves! For a laid-back, fun meal out to end a great day exploring wonderful Kuala Lumpur, head to Joloko – you won't regret it!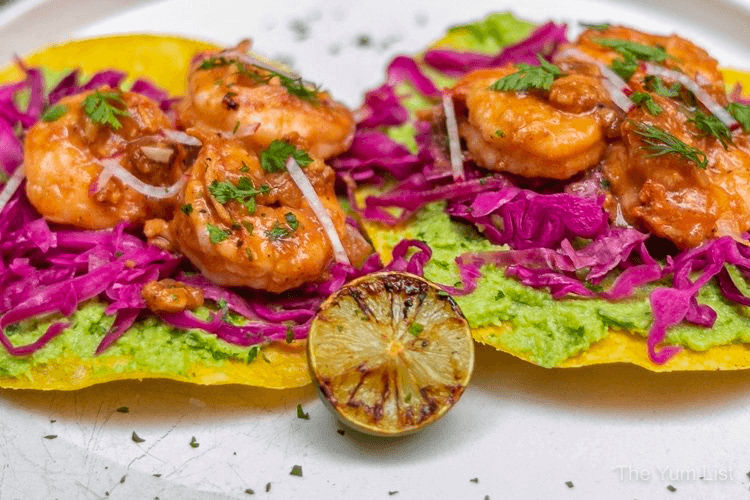 We hope you enjoyed hearing about some of our favorite restaurants in Kuala Lumpur and that it will inspire to get your vacation booked!
Remember to contact us for more information about our private tours in Malaysia or if there's anything we can help with! We always love to hear from you. See you next time, vacationers!
Get your VACATION on!
Expertly curated emails packed full of vacation inspiration, travel tips and more!