Best Time to Visit Malaysia
Best Time to Visit Malaysia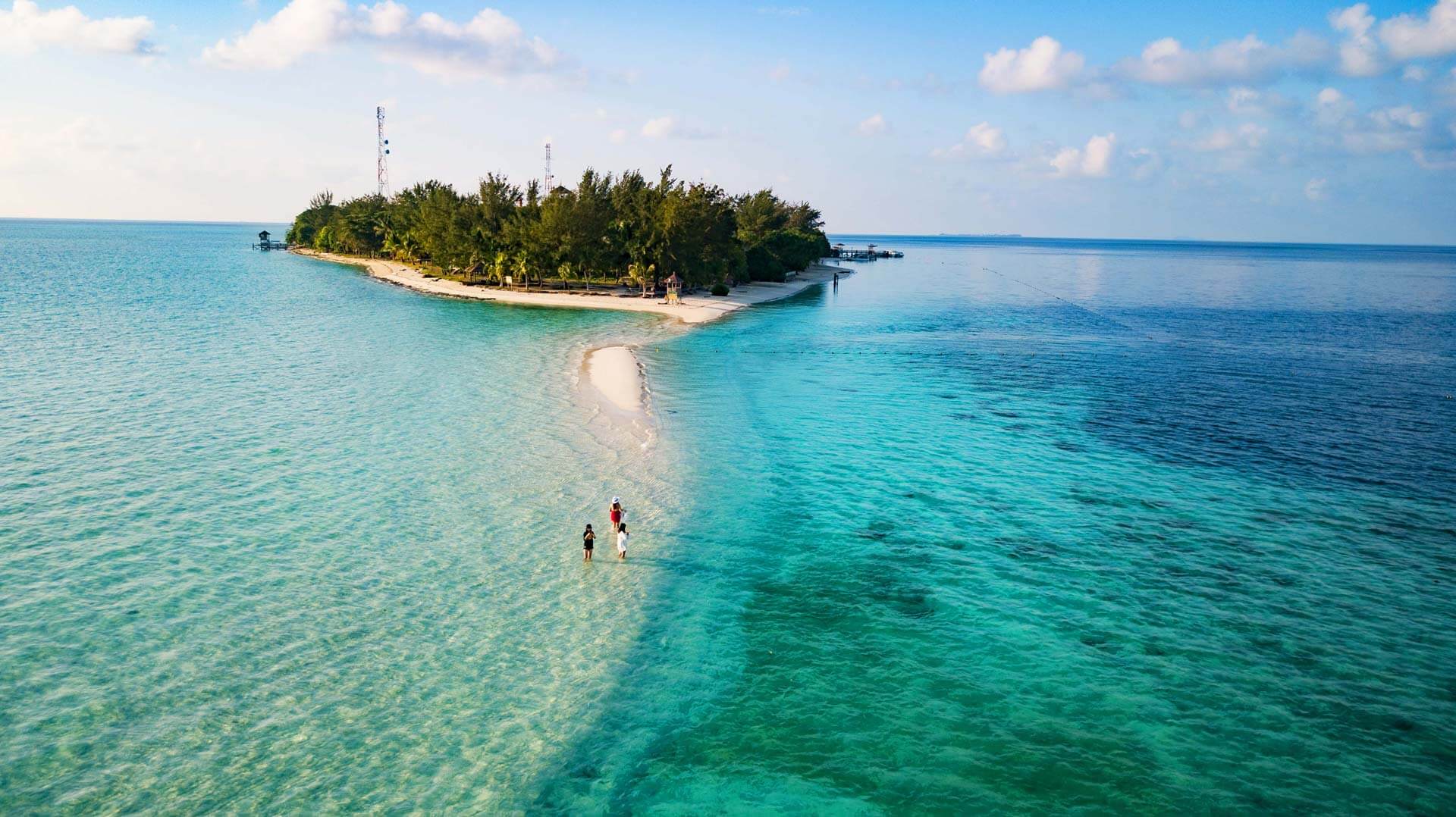 So, you're planning a trip to magnificent Malaysia? We couldn't agree more! But hey, let us spill some bubbly tips on the best time to visit this amazing country!
We want to make sure you have a blast, dodging the sizzling heat and unexpected rain showers. After all, Malaysia isn't just about jaw-dropping landscapes, a laid-back vibe, and mouthwatering food (although those are pretty epic too!)—it's the whole package, including the tropical climate that lures wanderlusters from around the globe!
In this article, we'll guide you through the best time to travel to Malaysia, taking into account weather patterns, festivals and crowd levels, ensuring that you make the most of your visit to this enchanting paradise!
Keep this in mind: Malaysia is hot all year round but the best time to visit depends on what area of the country you plan to see! Let's dive in!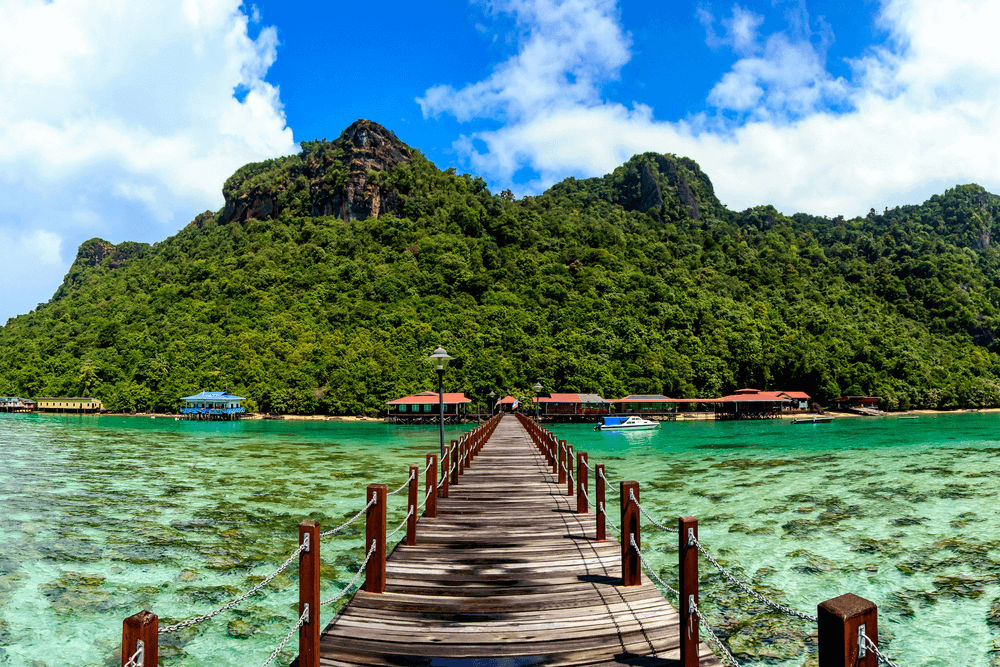 Escaping the sweltering heat
To avoid turning into a human popsicle, plan your visit during the cooler months. From November to February, Malaysia takes a breather from the scorching heat, and the weather becomes much more bearable. Picture yourself strolling around comfortably, with temperatures ranging from 25 to 32 degrees Celsius (that's 77 to 90 degrees Fahrenheit). Perfecto for exploring, outdoor activities, and soaking up the sights without melting like an ice cream cone!
Rain, Rain, go away
Now, let's chat about those rain showers. Malaysia's got a fair share of them, thanks to its monsoon seasons. But fret not! We're here to help you dodge the raindrops. If you'd rather not splash around like a water warrior, avoid the monsoon periods. From November to February, the east coast gets its fair share of rain during the Northeast Monsoon. Meanwhile, the Southwest Monsoon pours down on the west coast and central regions from April to October. So, plan your visit during the drier months, especially from March to October, to explore without feeling like a soggy sandwich!
Region-specific shenanigans
Did you know that Malaysia isn't just one big weather bubble? It's got its own regional flavors! Let's break it down for you:
a. Peninsular Malaysia: If you're all about hitting up the west coast hotspots like Kuala Lumpur, Penang, and Langkawi, here's the scoop. Time your visit between December and February or June and August for milder temperatures and lower chances of rain. We don't want you sweating buckets or dodging puddles, do we?
b. Malaysian Borneo: Now, let's head to the wild and wonderful Malaysian Borneo, home to Sabah and Sarawak. For a splendid time exploring rainforests, spotting wildlife, and immersing yourself in nature's wonders, plan your trip between March and October. These months boast drier weather, making it the perfect time for thrilling outdoor adventures. Get ready to unleash your inner explorer!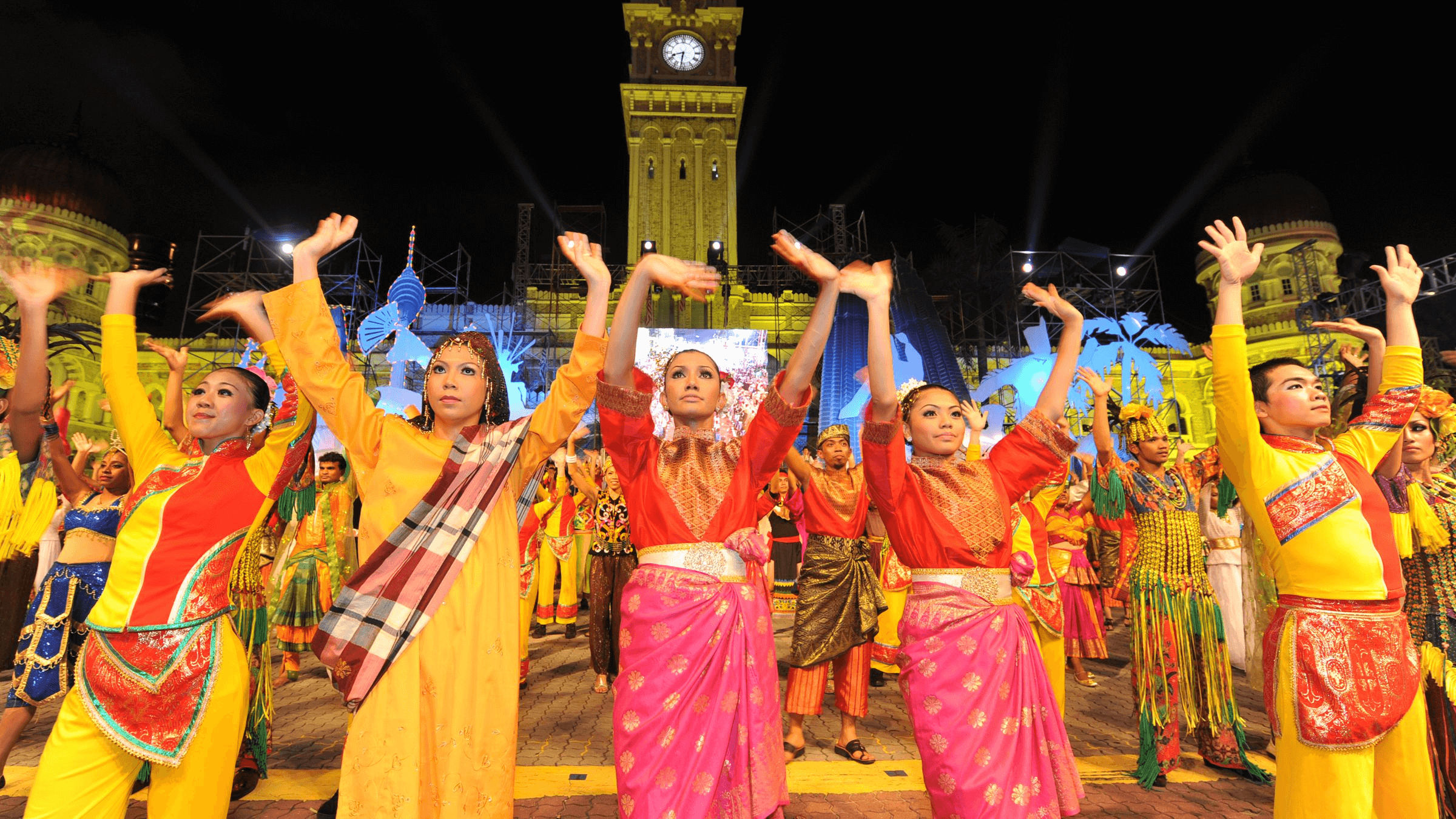 Festival fever
Malaysia knows how to throw a party, and timing your visit to coincide with these vibrant celebrations is an absolute must! We've listed to most famous Malaysian holidays for you below:
Hari Raya Aidilfitri: Eid al-Fitr, or Hari Raya Aidilfitri, is a massive festival celebrated by Muslims in Malaysia. It's all about feasting, family gatherings, and cultural festivities. The dates change each year, so make sure to check when this joyous occasion falls during your visit. You don't want to miss out on the scrumptious treats and heartwarming vibes!
Chinese New Year: Gong Xi Fa Cai! Get ready for the extravaganza of Chinese New Year! This energetic celebration takes place between late January and mid-February (but double-check those dates!). Streets and homes come alive with vibrant decorations, lion dances, and fireworks galore. It's a feast for the senses that'll have you embracing the festive spirit!
Thaipusam: Thaipusam, celebrated by the Tamil community, is a Hindu festival you won't want to skip. Usually happening in January or February, this dazzling event features devotees carrying intricately decorated kavadis (burdens) as an act of devotion. Head to the Batu Caves near Kuala Lumpur for a mind-blowing procession and rituals.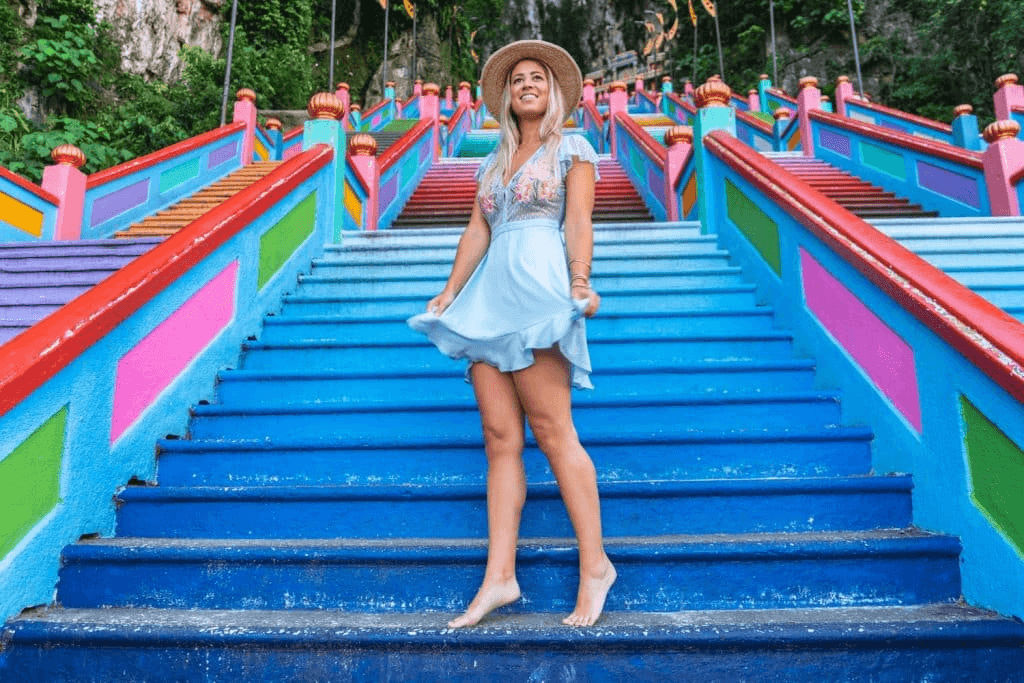 Crowd levels
Considering crowd levels is crucial when planning your visit to Malaysia, especially if you prefer a more relaxed and less crowded experience. Here are a few factors to keep in mind:
a. School Holidays: School holidays in Malaysia, which typically occur during the months of March, June, and December, tend to see an influx of domestic tourists. This can result in crowded tourist attractions and higher accommodation prices. If possible, try to avoid these periods to enjoy a more tranquil vacation.
b. Festive Periods: During major festivals such as Chinese New Year and Hari Raya Aidilfitri, tourist hotspots may experience an increase in visitors, both domestic and international. While these festivals offer a unique cultural experience, be prepared for larger crowds and book accommodations well in advance.
c. Off-Peak Season: Consider traveling during Malaysia's off-peak seasons, which are generally outside the major festivals and school holidays. This period offers more affordable prices, fewer crowds, and better availability of accommodations. You can explore attractions at a leisurely pace and have a more intimate experience with the local culture.
Explore Kuala Lumpur
When you think of Malaysia, Kuala Lumpur is likely the first city that pops into your mind, and for good reason! This vibrant capital is not only the heartbeat of Malaysia but also the perfect starting point for your grand adventure through this incredible country. Trust us, you won't want to miss a visit to Kuala Lumpur when planning your Malaysian escapade!
Our Best Selling Tour
All-Inclusive

Kuala Lumpur Instagram Tour: Most Famous Spots

No trip to Malaysia's capital is complete without our Kuala Lumpur Instagram Tour. Jam-packed with all the famous spots, our full-day, all-inclusive Kuala Lumpur tour will show you just how incredible this city is. From the National Mosque to the "I Love KL" sign, Dataran Merdeka (Independence Square) to the Batu Caves, this tour has something for everybody. This mesmerizing city and the sights you'll see are sure to make you the envy of all your Instagram followers! Your fun and knowledgeable tour guide will make this KL tour one you'll never forget.
First things first, let's talk about the iconic landmarks! Visit the majestic Petronas Towers - the tallest twin tower skyscraper in the world! These architectural wonders are a must-visit, offering breathtaking views from the observation deck.
But wait, there's more! Just a short trip from the city center, you'll find the legendary Batu Caves, towering limestone caves adorned with colorful Hindu shrines. Oh, and keep an eye out for mischievous monkeys who might try to steal your snacks!
Now, let's talk about the real star of Malaysia—the cuisine! Kuala Lumpur is a food lover's paradise. From bustling street food stalls to chic cafes and fine dining restaurants, you'll be spoilt for choice. Indulge in mouthwatering dishes like nasi lemak (coconut rice with anchovies and sambal), roti canai (flaky Indian flatbread with curry), and char kway teow (stir-fried flat rice noodles). Oh, and don't forget to cool off with a refreshing glass of teh tarik (pulled tea).
Feeling overwhelmed with all the possibilities? No worries! If you need a helping hand to explore this amazing country, we've got you covered. Our tours in Malaysia are designed to make your journey seamless and unforgettable. Whether you're seeking adventure in the rainforests of Borneo, relaxing on pristine beaches, or immersing yourself in the rich cultural heritage, our experienced guides will ensure you have the time of your life!
Best time to visit Kuala Lumpur:
Coldest months: November - January
Rainiest month: November
Driest month: June
Hottest month: March
3 main seasons: Summer (March - September), Winter (January - February) & Monsoon (October - January & March - April)
Best things to do in Kuala Lumpur during the summer season:
Check out the many events that are held during this season, including the Rainforest World Music Festival and Malaysia's Independence Day
Go on a day tour to Malacca
Explore the Kampung Baru neighborhood for your fix of history and culture
Walk the hanging bridges of KL Forest Eco Park
Eat your weight in street food!
Best things to do in KL during the winter season:
Take a trip up the Petronas Twin Towers
Explore the city on foot
Try all of the up and coming foodie spots
Discover the local markets
Wander through ChinaTown
Best things to do in KL during the monsoon season:
Shop til you drop at one of the many designer shopping malls
Indulge in a relaxing spa day
Hit the theme parks!
Visit the KLCC Aquarium
Check out the museums
Take part in a traditional cooking class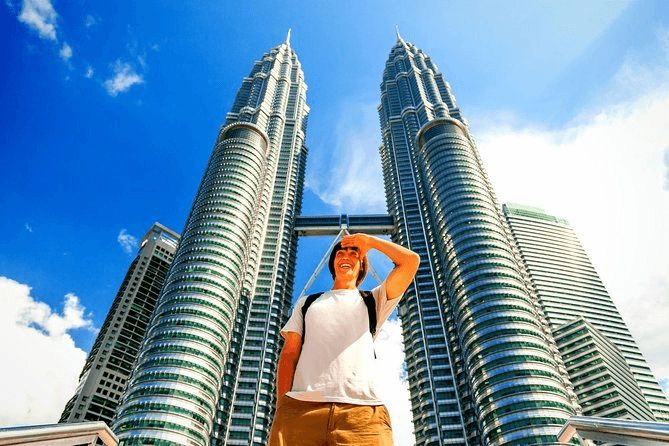 Conclusion:
Alright, now you're armed with the insider scoop on the best time to visit Malaysia. As you can see, choosing the right time to travel to Malaysia can have a big impact on your holiday. If you're happy to be flexible and don't mind experiencing the tropical landscapes with some rain, then Malaysia is somewhere you can travel to all year. Soak up the tropical vibes, enjoy the stunning landscapes, embrace the laid-back culture, and savor the finger-licking food!
Whether you're exploring Peninsular Malaysia or venturing into the wilds of Malaysian Borneo, timing is everything. And don't forget to synchronize your trip with the colorful festivals and cultural events. Pack your bags, put on your adventure hat, and get ready for a Malaysian escapade of a lifetime! Safe travels and have a blast!
And if you need some extra help exploring the cities, make sure to check our private tours in Malaysia! We offer many different tours in Kuala Lumpur, each created with travelers like you in mind!
Get your VACATION on!
Expertly curated emails packed full of vacation inspiration, travel tips and more!