Best time to Visit Chiang Mai
Best time to Visit Chiang Mai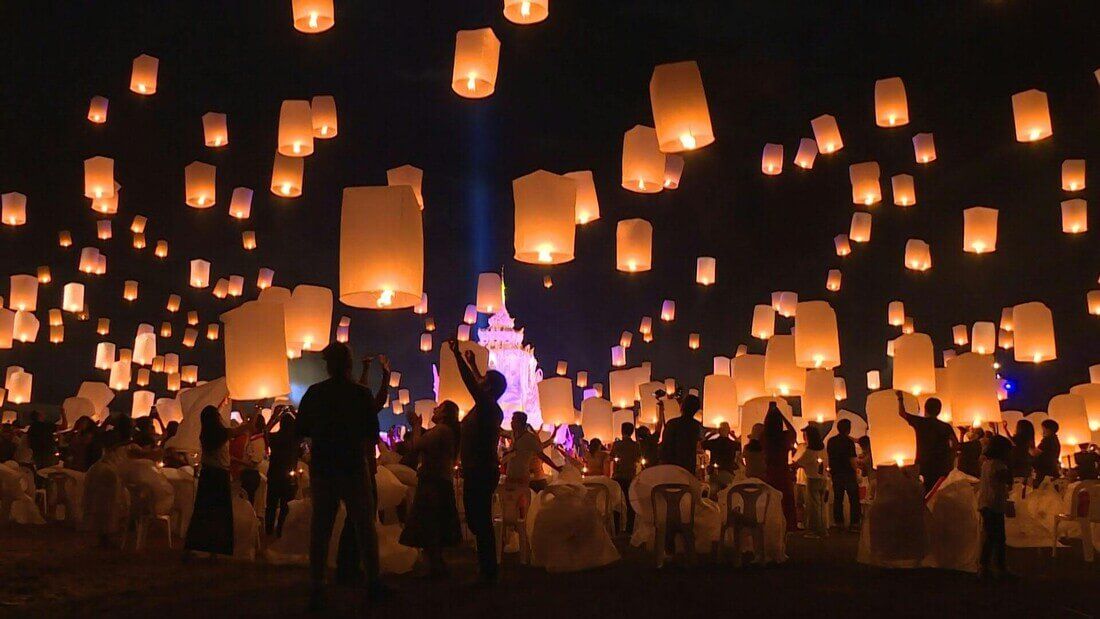 Knowing the best time to visit Chiang Mai is essential. If you're lucky enough to be planning a trip to this beautiful city, you want to make sure you're traveling at the right time; ideally avoiding the sweltering heat and dodging the monsoon rains. After all, alongside the stunning landscapes, relaxed culture and the mouthwatering food, it's the tropical climate that draws tourists in from all over the world.
To find out more about what the weather looks like each month in Chiang Mai we've packed this page full of useful information which will help you easily choose the best time to visit this alluring city - once you decide on the best time to go, check out our amazing tours in Chiang Mai and make the most of your trip!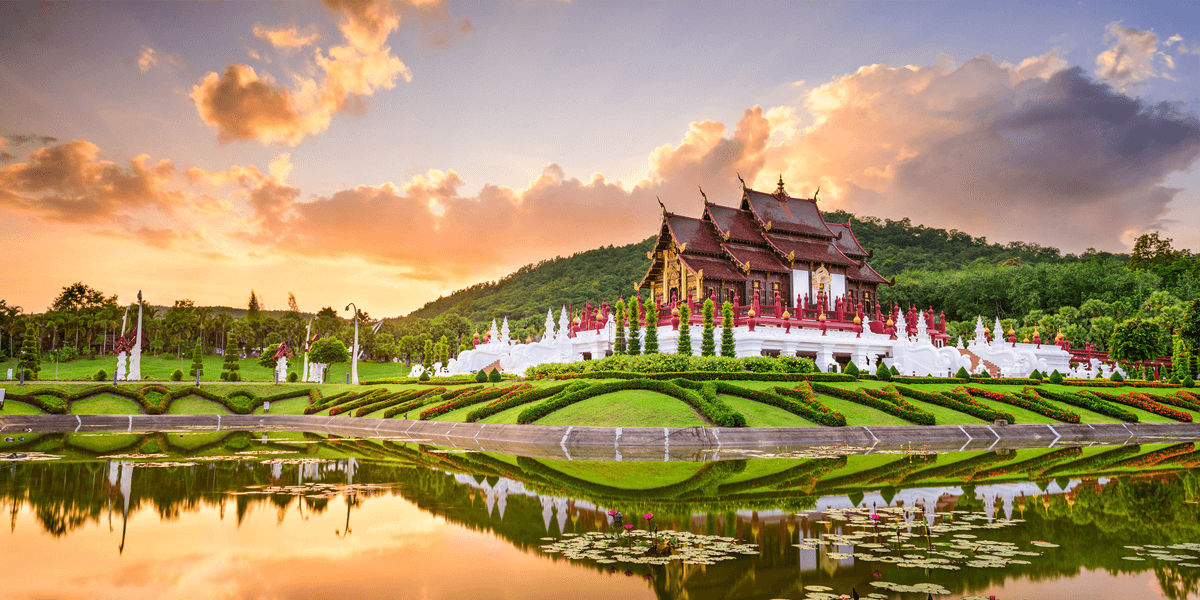 Why a lot of people prefer Chiang Mai's climate over Bangkok's climate
If you would compare the weather in Bangkok to that of Chiang Mai, a lot of people would say they slightly prefer Chiang Mai's climate. The average temperature in Bangkok can rise up to 32 degrees in some months, which can be pretty overwhelming when being in a city. Add some humidity and smog to that and even the most hardcore Bangkok fan will find it unbearable at some point. Chiang Mai, on the other hand, sits at a higher altitude than Bangkok, meaning the climate, while still hot, is slightly cooler, much drier and therefore more pleasant for tourists.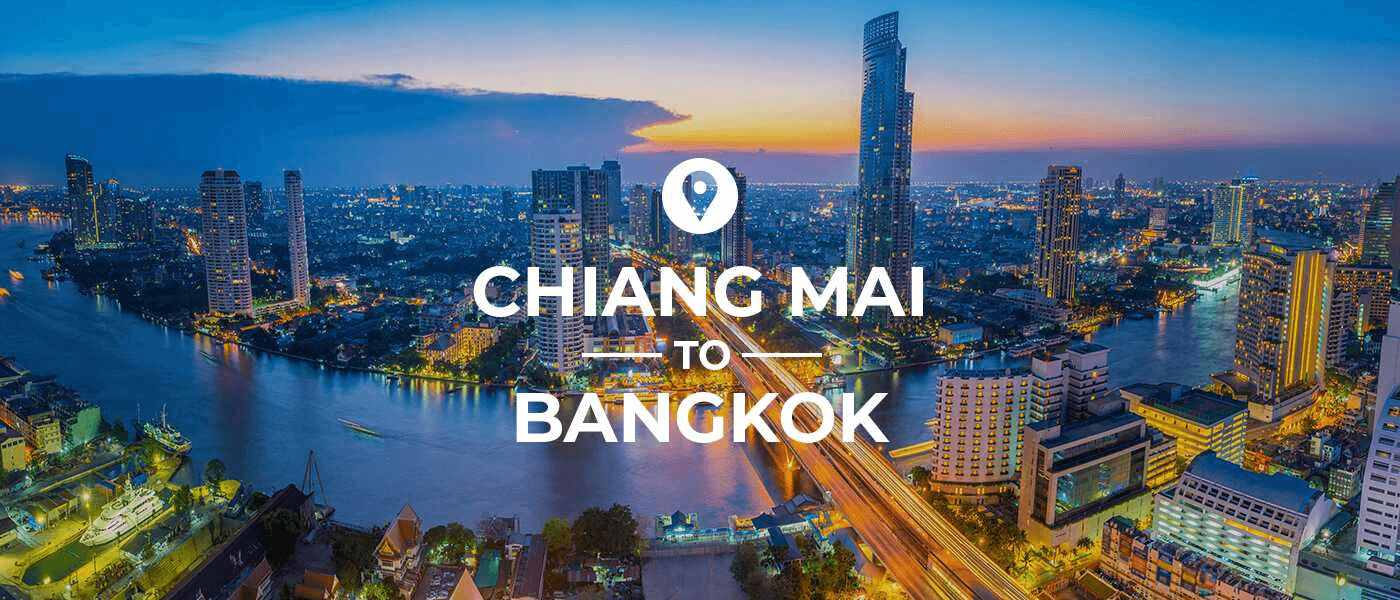 Best time to visit Chiang Mai
Generally speaking, the weather in Northern Thailand is far more temperate than that of central or southern Thailand. With its mountainous terrain, Chiang Mai brings cooler temperatures and less humidity. Especially when you head up into the nearby mountains, the weather can get very chilly and you might even need a sweater or a jacket!
That being said, Chiang Mai is actually a year-round destination but if we had to pick the best time weather-wise, it would be somewhere between November and February when it's the dry season. You will get cool, pleasant temperatures. This is when most travelers like to visit Chiang Mai, but is it also the most expensive season.
When you visit Chiang Mai between July and October - also known as the rainy season- you can find big discounts on flights and accommodation. It is usually the cheapest time of year to go to Chiang Mai.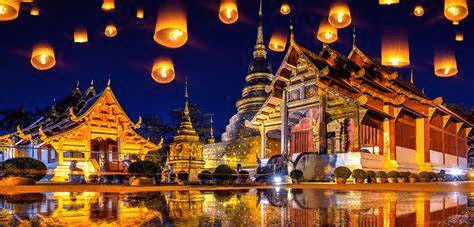 Chiang Mai's Seasons
Chiang Mai doesn't have typical seasons like we do in the western world. Instead of spring, summer, autumn, and winter, Chiang Mai has 3 seasons: the cool season , the hot season and the rainy season.
Rainy Season: Hot, wet southwest monsoon winds from over the Indian ocean bring in water-saturated ocean air, causing pouring rains from June to October. But don't worry because although it probably will rain almost every day, it will hardly ever be for a full day. Usually the storms last a few hours and the rest of the day is dry to enjoy. Average temperatures in the rainy season reach an average of 89 degrees F (32 degrees C) during the day and drop to a more pleasant 73 degrees F (23 degrees C) after dark.
Cool, Dry Season: A cool, dry northeast monsoon blows southward from Siberia, causing dry but cool weather from November to February.The temperature in the cool, dry season reaches a peak at 86 degrees F (30 degrees C), with temperatures in the city dropping after dark to as low as 50 degrees F (10 degrees C).
Hot, Humid Season: A transitional period with sweltering but rain-free weather from March to May.In this season, the temperature feels no different from what you'd experience south in Bangkok: daytime temperatures hit 104 degrees F (40 degrees C), with average humidity falling between 52 and 71 percent.
November to February: This is the ideal time to visit Chiang Mai because the weather is perfect for all kinds of outdoor activities. While it does not get too cold, you should carry a jacket and some light woolens. January is usually considered the best month and sees a high influx of tourists. If you plan a trip in November you will catch the Loi Krathong festivities and in February you will see the Chiang Mai flower festival.The peak of the tourist season occurs during December and January with many people traveling for their holidays.
March to May: While summers start setting in from the end of March, tourists still visit Chiang Mai and it's a good time to look for deals on hotels and flights. Even if the temperature during the day is high you can spend the afternoon in the pool and head out after sunset. Temperatures rise up to 40°C between April and May. Carry light cottons, sunglasses and hats to beat the heat.
June to October: The temperature during the rainy season cools down although the humidity rises. While it rains less than southern Thailand, monsoons are still heavy in Chiang Mai as well. So you will have to be prepared with umbrellas, raincoats and study shoes. Not many tourists visit Chiang Mai during the monsoon so if you are looking for a quieter holiday in this ancient town, then this is the time for you.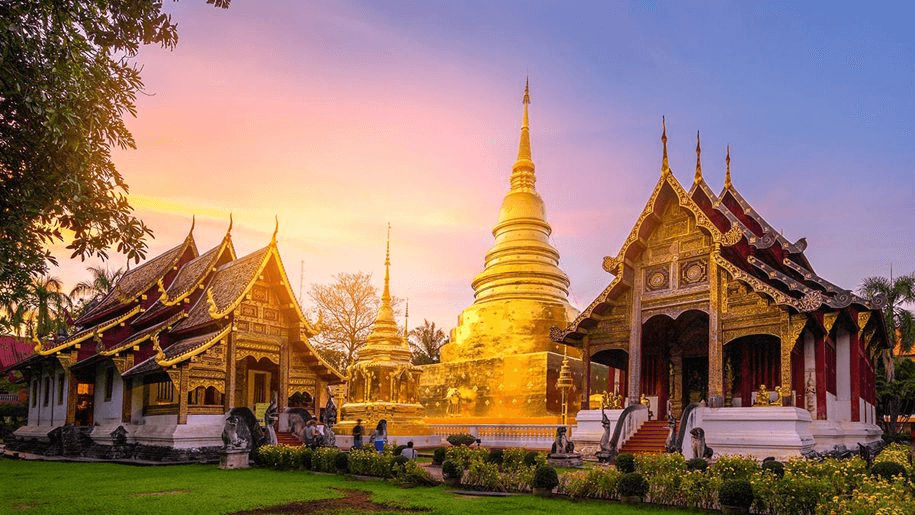 Our Best Selling Tour
All-Inclusive

Chiang Mai Ancient Village, Waterfall and Local Crafts Experience

Our full-day Chiang Mai Ancient Village, Waterfall and Local Crafts Experience allows you to witness the true beauty that Chiang Mai has to offer. It will get you off-the-beaten-track, out of the city and into the stunning surrounding villages where you'll get to experience how the locals live. Visit wooden homes that are over 100 years old and witness some beautiful temples. You can walk up the breathtaking Mae Kampong Waterfall and enjoy a delicious lunch at the home of a local family. This is a truly unique, all-inclusive Chiang Mai tour we're proud to offer.
What is the hottest month to visit Chiang Mai?
April is the hottest month of the year followed by May. The temperature can easily reach 40 degrees Celsius. Humidity is also high during the season. So unless you like intense heath, it's probably not the most enjoyable time to visit Chiang Mai.
Best time to visit Chiang Mai for events and festivals
Chiang Mai is the festivals and events capital of Thailand and possibly the whole of Asia, so if you like festivals, timing your trip around one of them would be a good idea! We have listed the most famous ones below:
January
The Bo Sang Umbrella Festival is probably one of the most unique festivals in the entire country! So if you're in Thailand during the first month of the year, then you'll want to attend this event. The annual Umbrella Festival takes place in the Bo Sang village, where they have been making colorful umbrellas from traditional Saa paper for centuries. Every year the Bo Sang Umbrella Festival is held to celebrate the craftsmanship of the village and the umbrellas are obviously the star of this festival!
February
The Chiang Mai Flower Festival is the most colorful of all festivals and it brings thousands of visitors to the city to enjoy the natural beauty of flowers. For many people, the highlight of the entire festival is the Floral Parade with many floats bedecked with flowers accompanied by dancers in traditional costumes and Hill Tribes in their amazing colorful outfits.You will be able to enjoy parades, Miss Chiang Mai Flower competition, exhibitions, and of course plenty of flowers. The festival happens in early February, right after plants are in full bloom.
April
The Songkran Festival or Water Festival is celebrated in April, the hottest month of the year in Chiang Mai and you'll see people throw buckets of water over each other (hence the name water festival)! Songkran is also the traditional Thai New Year celebration.
May
The Rocket Festival, also known as Bun Bang Fai Festival is your go-to when you like fireworks! It's an ancient festival celebrated as a merit-making ceremony. Home-made rockets are fired towards heaven during the festival, hence it has gained popularity as the Rocket Festival.
November
Yi Peng Festival, known as Lantern Festival, is one of the most beautiful of all Thai festivals and lasts for 3 full days. The last night being that of the 12th full moon of the year. Located in the small town of Mae Jo, the festival is started on Saturday night by simultaneously launching thousands upon thousands of hot air balloons called Khom Loy.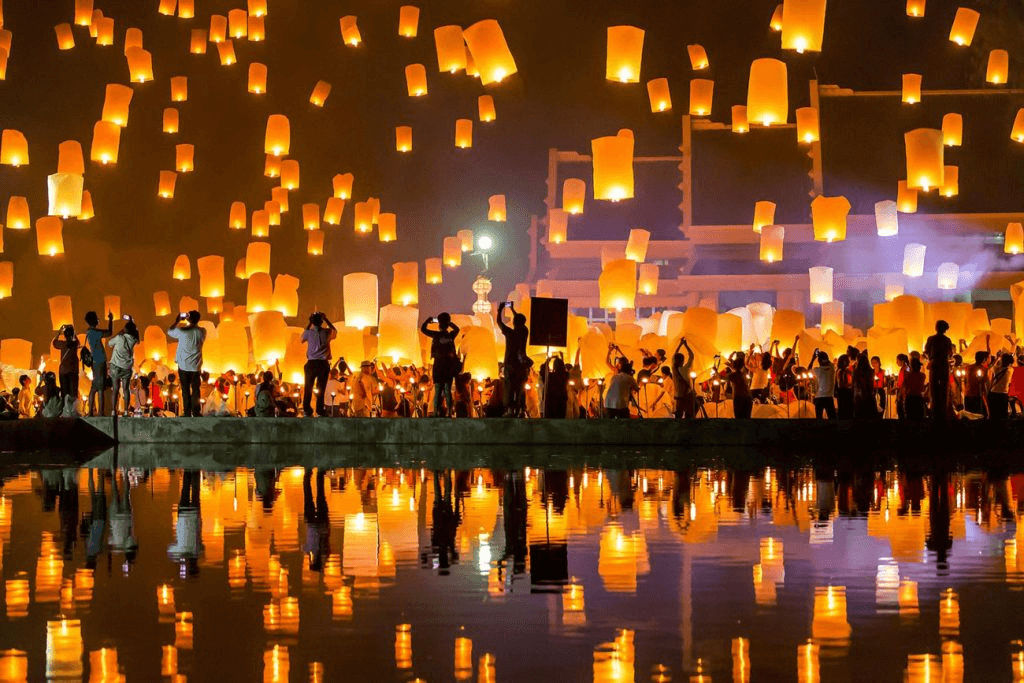 Conclusion:
As you can see, choosing the right time to travel in Chiang Mai can have a big impact on your holiday. If you're happy to be flexible and don't mind experiencing the tropical landscapes of Thailand with some rain, then Chiang Mai is somewhere you can travel to all year.
From the breathtaking mountain views to the busy night markets, everything about Chiang Mai is enticing and your time here will be beyond special! Our private tours in Chiang Mai and other experiences around the country are designed to allow you to fully immerse yourself in Thai culture no matter what time of the year. If you have any questions or concerns just ask, our team is on hand ready to help.
Get your VACATION on!
Expertly curated emails packed full of vacation inspiration, travel tips and more!