Best Time to Visit Thailand
Best Time to Visit Thailand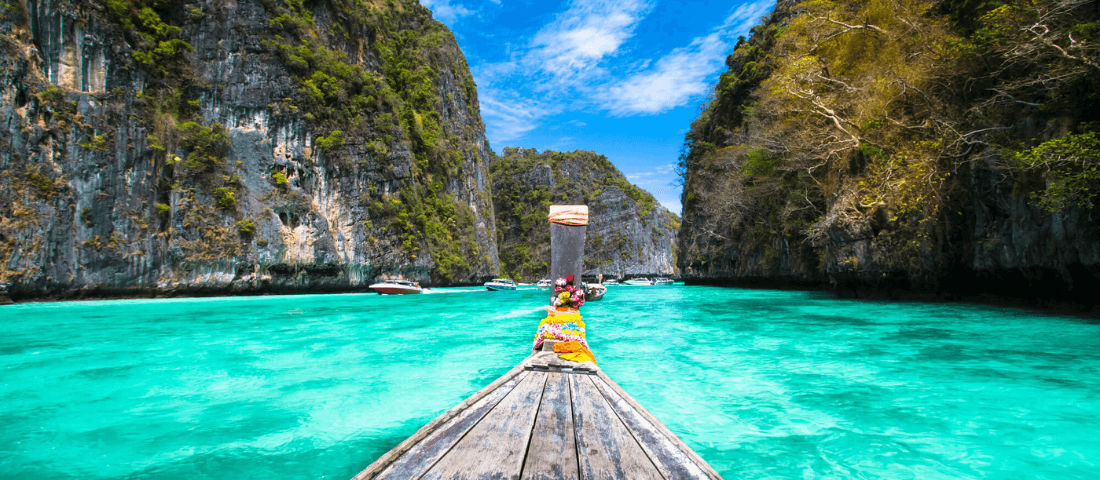 The Best Time to Visit Thailand
Knowing the best time to visit Thailand is essential. If you're lucky enough to be planning a trip to this beautiful country, you want to make sure you're traveling at the right time; ideally avoiding the sweltering heat and dodging the monsoon rains. After all, alongside the stunning landscapes, relaxed culture and the mouthwatering food, it's the tropical climate that draws tourists in from all over the world.
Our Top Trending Tours
All-Inclusive

Chiang Mai Private Bike Tour (Half Day)

All-Inclusive

Krabi Highlight Tour: The Top 5 Spots

All-Inclusive

Phuket Magical Elephant Beach Walk & Night Market Visit
To find out more about what the weather looks like each month in Thailand we've packed this page full of useful information which will help you easily choose the best time to visit this alluring country - once you decide on the best time to go, check out our amazing tours in Thailand and make the most of your trip!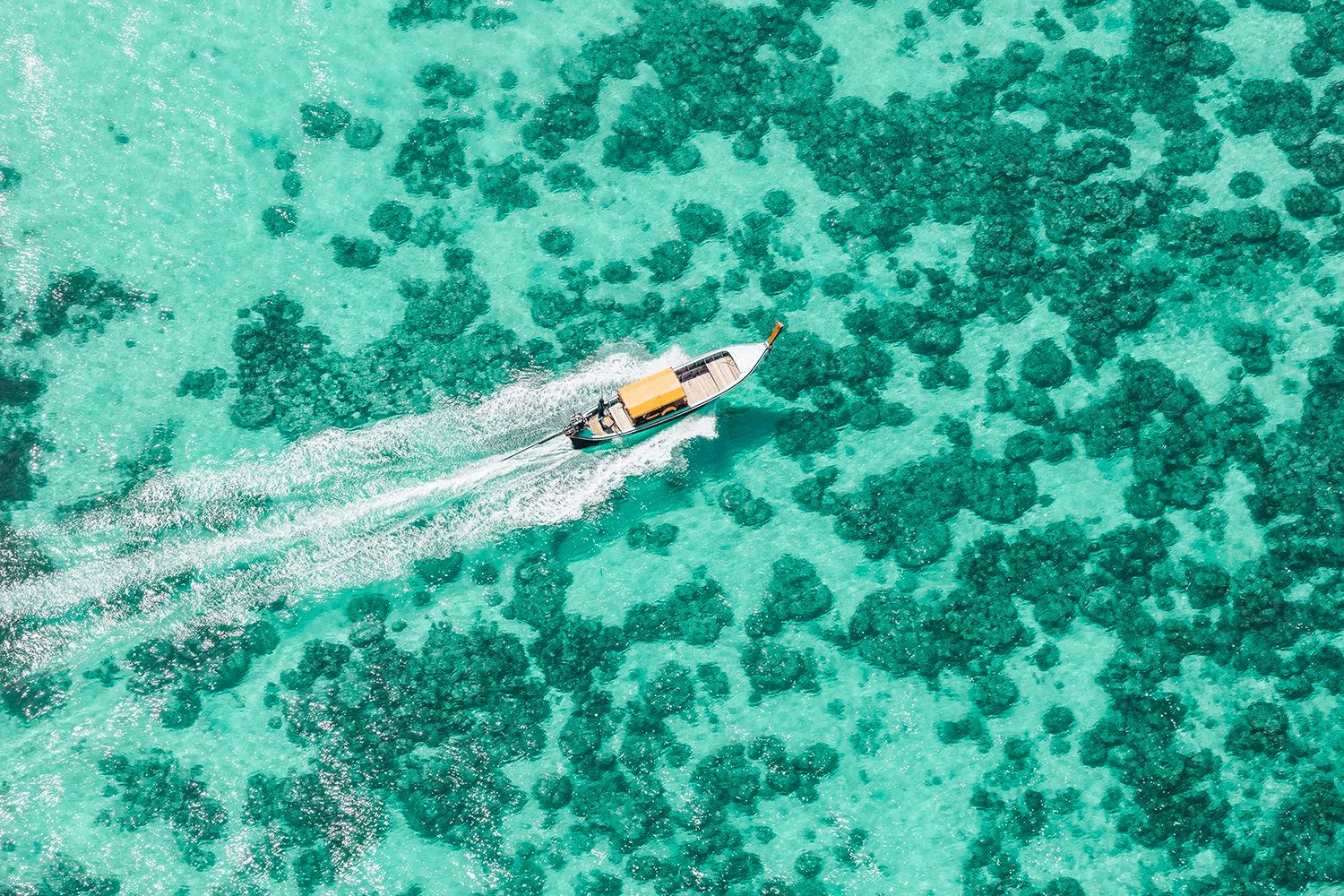 Thailand's Seasons
The weather in Thailand is seasonal with the two distinct seasons being wet and dry.
It's fair to say that the dry season is considered the best time of year to travel to Thailand. That's not to say you should completely discount the wet season. The wet and dry seasons both come with advantages and disadvantages, not only the weather but when planning your trip you'll also need to consider what parts of Thailand you'd like to experience, the amount of tourists and the cost, all of which will vary between each season.
The climate does vary throughout the country with the weather in the south being divided between the east and the west coasts, meaning you can travel to Thailand at any time of the year. However, if like most other tourists you plan your trip around the wet and dry seasons, we're pretty confident that you can't go too wrong.
Thailand's Dry Season
The best time to visit Thailand is between the months of November and March. This is Thailand's dry season. Temperatures in these months are not only the most enjoyable, ranging between 28°C and 34°C, but also the most predictable with an average of 9 hours of sunshine throughout the day. The dry season follows the monsoons so the landscapes are lush and vibrant and the air is comfortable. The months of January through to the end of March, is when you can guarantee the most sunshine, this does of course mean you can also guarantee the biggest crowds.
Pros:
Warm dry weather.

Very little chance of rain.

Temperatures between 28°C and 34°C.

An average of 9 hours of sunshine a day.

Lush, green landscapes.
Cons:
Larger crowds.

Often inflated rates - (we recommend you to book early!)

Reduced availability.
Thailand's dry season is best for: Those who know exactly when and where they want to go, what attractions or islands they want to see, and those who aren't necessarily on a budget.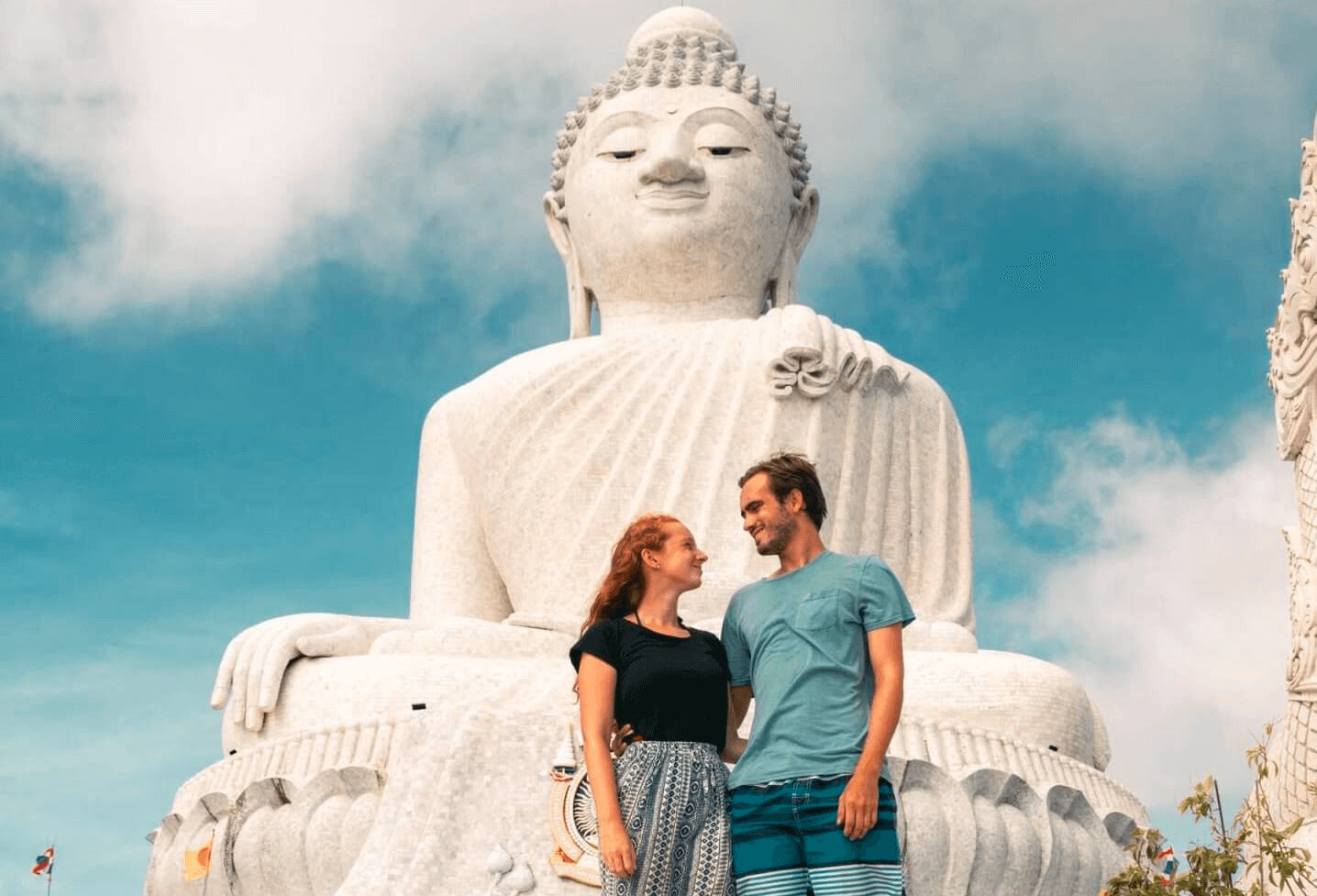 Thailand's Wet Season
Thailand's wet season falls between the months of April and October. April to June still has high temperatures with an average of 30 degrees in Bangkok. July through to September comes with the most rain. The monsoon rain can be anything from an afternoon shower to a flash flood. More often than not it's a short (but heavy!) downpour. The wet season is much more unpredictable compared to the dry season. This does of course mean the crowds are smaller and the prices are lower. If you travel to Thailand in the wet season you have to be open-minded and flexible. Some areas may become shut off due to flooding and some islands are unreachable because boats cannot travel in the stormy weather.
Pros:
Cooler, more bearable weather.

Smaller crowds.

No availability worries.

Lower prices.
Cons:
Unpredictable weather.

High chance of daily rain.

Tourist attractions and hot spots could be closed.
Thailand's wet season is best for: Spontaneous travelers who embrace flexibility and change, those who want to see Thailand with smaller crowds and those that might be traveling with a cautious budget.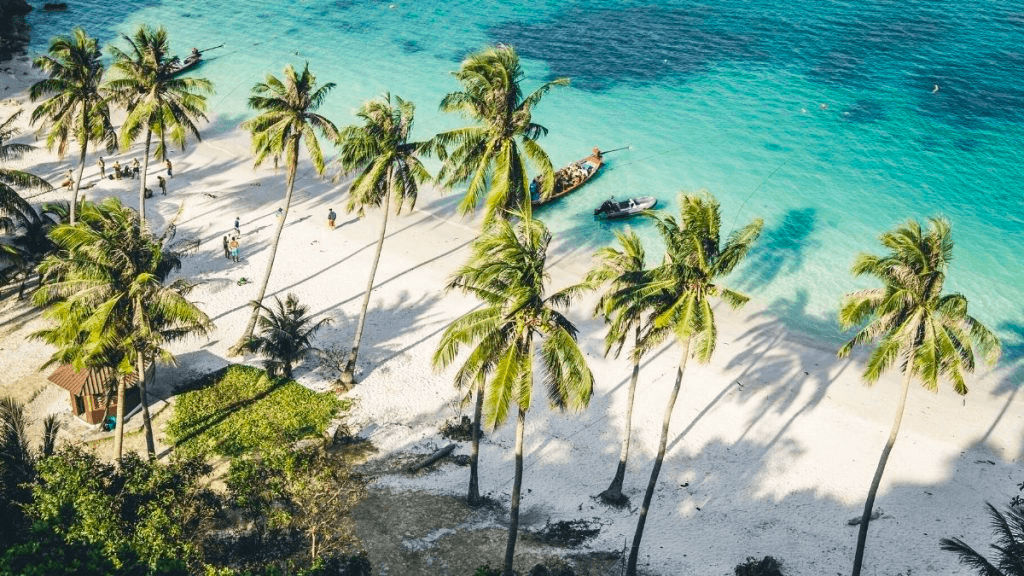 Phuket, Thailand
Thailand Weather Month By Month
Take a look below at Thailand's weather month by month. It's a helpful guide if you're planning your trip to Thailand or already know which month you intend to travel.
January
Weather in Thailand in January sees average temperatures of between 28°C - 33°C. January is cool and dry with very little rain. You'll find cooler temperatures in the north and glorious sunshine on the beaches in the west.
Check Out: Chinese New Year is in January so expect celebrations across Thailand especially in Bangkok's Chinatown.
February
Thailand in February is hot and dry. Temperatures range between 31°C and 34°C. February is less busy than December and January so is an ideal time to travel.
Check Out: The Chiang Mai Flower Festival (first weekend of February). Experience a beautiful parade and colorful displays of chrysanthemums and the Damask Rose.
Makka Bucha is the second most important Buddhist festival, celebrated on the full moon day of the third lunar month in Thailand.
March
The weather in Thailand in March is at it's finest. It's hot and dry with very little rainfall. Across the country average temperatures are between 33°C and 36°C.
Check Out: Many kite flying festivals can be seen across the beaches in March.
April
April is a popular month in Thailand. Book early to bag yourself the best prices and availability. The climate is hot and dry and the main tourist season is slowing up. Temperatures range between 33°C and 36°C.
Check Out: Songkran, Thailand's New Year (13th to 15th April.) Expect big celebrations and witness scented water being poured over people and thrown in the street to symbolize the washing away of sins and bad luck.
May
Thailand in May has temperatures of between 32°C and 35°C and sees lower prices as the high season has passed. May has very little rain. For guaranteed sunshine on the beach, stick to the east coast.
Check Out: Visit festivals such as Rocket Festival; Royal Ploughing Ceremony and Visakha Bucha.
June
June is a good time to visit Thailand to take advantage of the lower crowds and prices. You'll catch the last of the dry weather and still there's lots of sunshine with temperatures ranging between 32°C and 35°C.
Check Out: Festivals are aplenty in June, take a look at Chanthaburi Fruit Festival; Hua Hin Jazz Festival; Phi Ta Khon and Pattaya International Music Festival.
July
July is the start of the wet season. Temperatures start to drop a little as wind and rain becomes more common toward the end of the month. Temperatures range between 30°C and 33°C. The sun is still out on the east coast beaches, many of the islands such as Koh Samui tend to get busy as the school holidays start.
Check Out: Khao Phansa marks the first day of Buddhist Lent and HM the King's birthday is on the 28th July.
August
August in Thailand is wet! The temperature ranges between 30°C and 32°C as the skies become overcast and there are daily rain showers.
Check Out: HM the Queen's Birthday (August 12th.)
Our Best Selling Tour
All-Inclusive

Authentic Thai Cooking Class And Wat Chalong Temple Visit

Perfect for foodies on their vacation of a lifetime, the Thai Cooking Class and Market Visit Tour gives you the chance to learn about authentic cuisine, local ingredients and how to cook classic dishes - you'll even be accompanied to the local market with a Thai chef to pick out your ingredients! Alongside a trip to the Wat Chalong Temple, this tour in Phuket combines culture, education and a delicious food experience!
September
September is even wetter than August! It's the wettest month of the year so it's not ideal for anybody who intends on spending the majority of their time on the beach. Temperatures in September are an average of 30°C to 32°C.
October
Temperatures in October begin to drop to between 29°C and 32°C. The rain continues but begins to subside by the end of the month.
Check Out: King Chulalongkorn Day and the Vegetarian Festival in Phuket.
November
November marks the start of the cool, dry season and Thailand begins to welcome back the tourists. The beaches are perfect and the landscape is lush. Temperatures range between 29°C and 32°C.
Check Out: Loi Krathong (The Festival of Light) is a beautiful festival to experience, it's especially popular in Chiang Mai. Visit Lopburi Monkey Festival but be warned the monkeys can be feisty!
December
December is a busy month as tourists flock to Thailand for Christmas. The weather is good. The temperature is a glorious 29°C to 32°C. December is undoubtedly the peak of the tourist season.
Check out: Key events: Chiang Mai Red Cross & Winter Fair.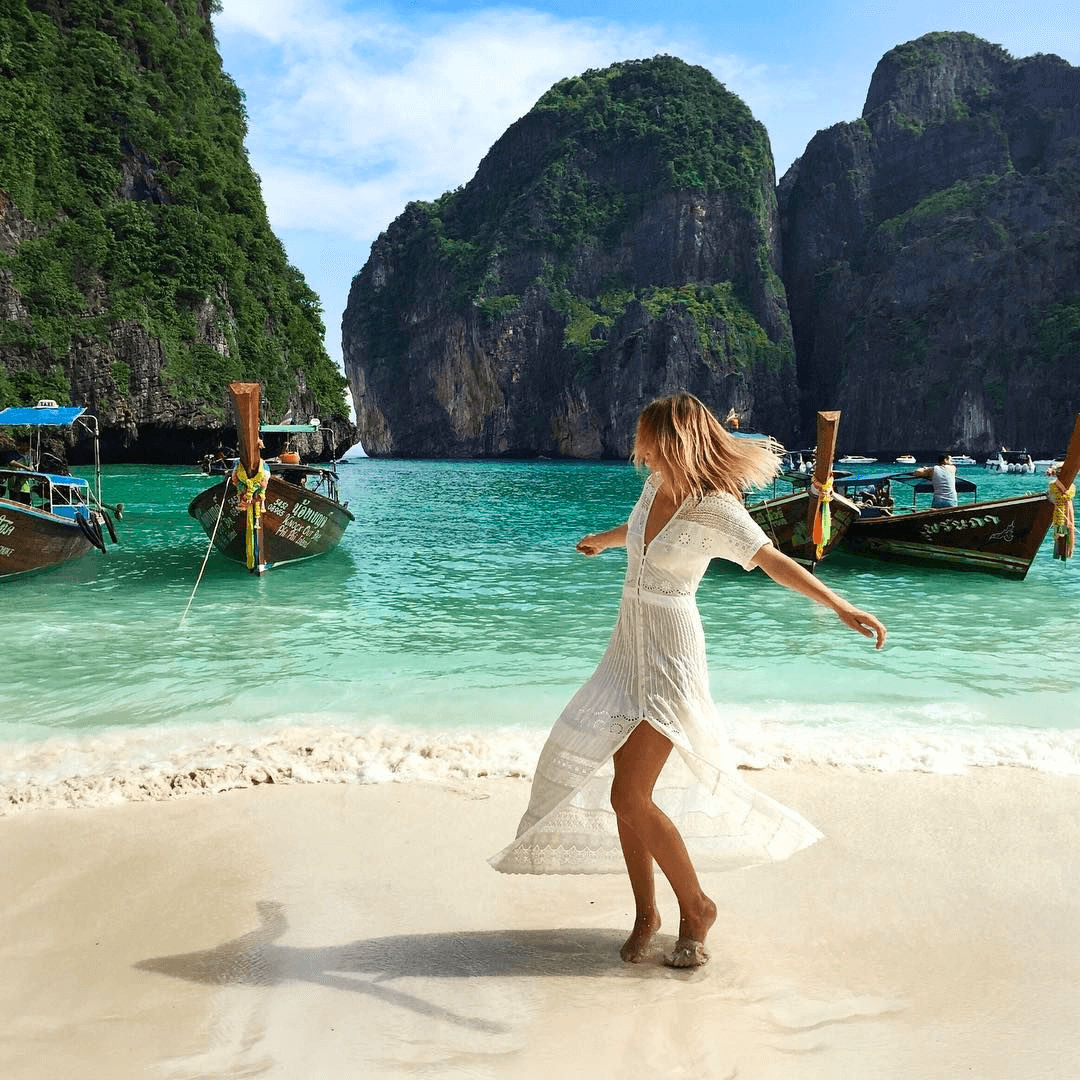 Phi Phi Islands, Thailand
Summary
As you can see, choosing the right time to travel in Thailand can have a big impact on your holiday. If you're happy to be flexible and don't mind experiencing the tropical landscapes of Thailand with some rain, then Thailand is somewhere you can travel to all year.
From the breathtaking beaches to the busy night markets, everything about Thailand is enticing and your time here will be beyond special! Our tours in Bangkok and other experiences around the country are designed to allow you to fully immerse yourself in Thai culture no matter what time of the year. If you have any questions or concerns just ask, our team is on hand ready to help.
Get your VACATION on!
Expertly curated emails packed full of vacation inspiration, travel tips and more!