Best Tour in Phuket - Phuket Instagram Tour
Best Tour in Phuket - Phuket Instagram Tour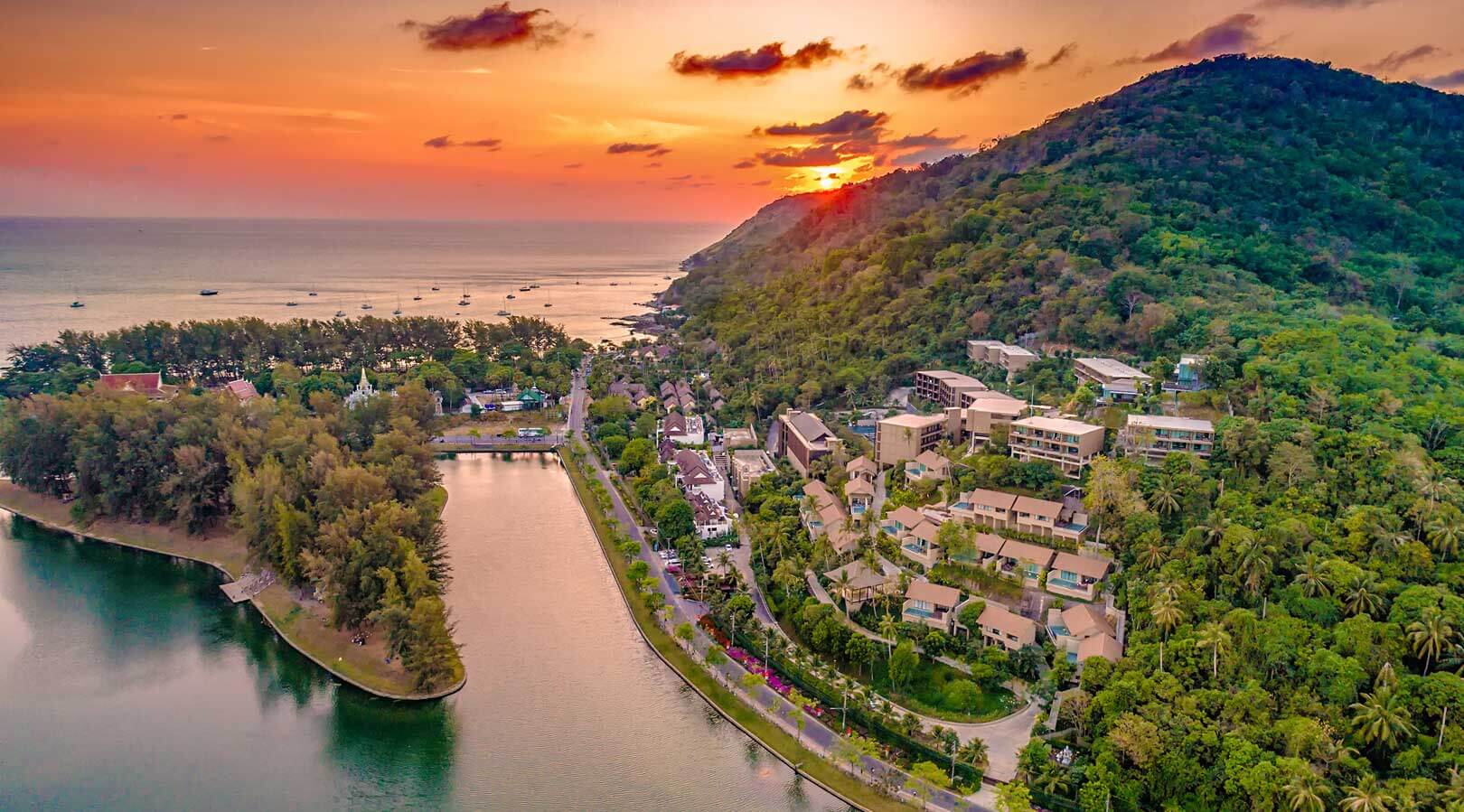 Phuket is the largest island in Thailand, with it being roughly the same size as Singapore! Situated off the west coast of Thailand in the Andaman Sea, you can expect tropical temperatures here.
Often referred to as the Pearl of the Andaman, it's a popular spot for visitors to southeast Asia – and for a good reason too. With an impressive coastline featuring long stretches of sandy beach strung together by dramatic rock formations, it's been attracting people to its shores for decades.
Our Best Selling Tour
All-Inclusive

Phuket Instagram Tour: The Most Famous Spots

Looking for a Phuket tour to get some holiday snaps to remember? Our Phuket Instagram Tour is the perfect way to spice up your feed, taking you to some of the most famous spots on the island including the Big Buddha, Wat Chalong Temple, the Old Phuket Tour and much more, with private transportation to and from your hotel! Accompanied by your own private tour guide, and with an included lunch at a secret restaurant, the best way to explore the island's Instagrammable spots is on one of our most popular all-inclusive tours in Phuket!
While this means some parts of this large island can be busy, there's still a traditional and authentic side of Phuket to discover, plus it means there is always something to see and do!
We absolutely love Phuket, and that's why we created our Phuket Instagram Tour - so we could share the best bits with you! This unique tour will take you to all the most Insta-worthy spots on the island in one day! Here's what you can expect to see:
Big Buddha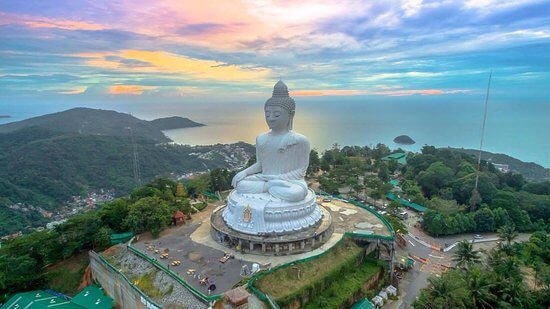 Phuket's Big Buddha is one of the island's most important and revered landmarks. The huge image sits on top of the Nakkerd Hills between Chalong and Kata and, at 45 meters tall, can be seen from as far away as Phuket Town and Karon Beach.
The lofty site offers the best 360-degree views of the island, with sweeping vistas of Phuket Town, Kata, Karon, Chalong Bay, and more. Reachable via a winding, 6km road leading from Phuket's main roads, it's a must-visit island destination.
Wat Chalong Temple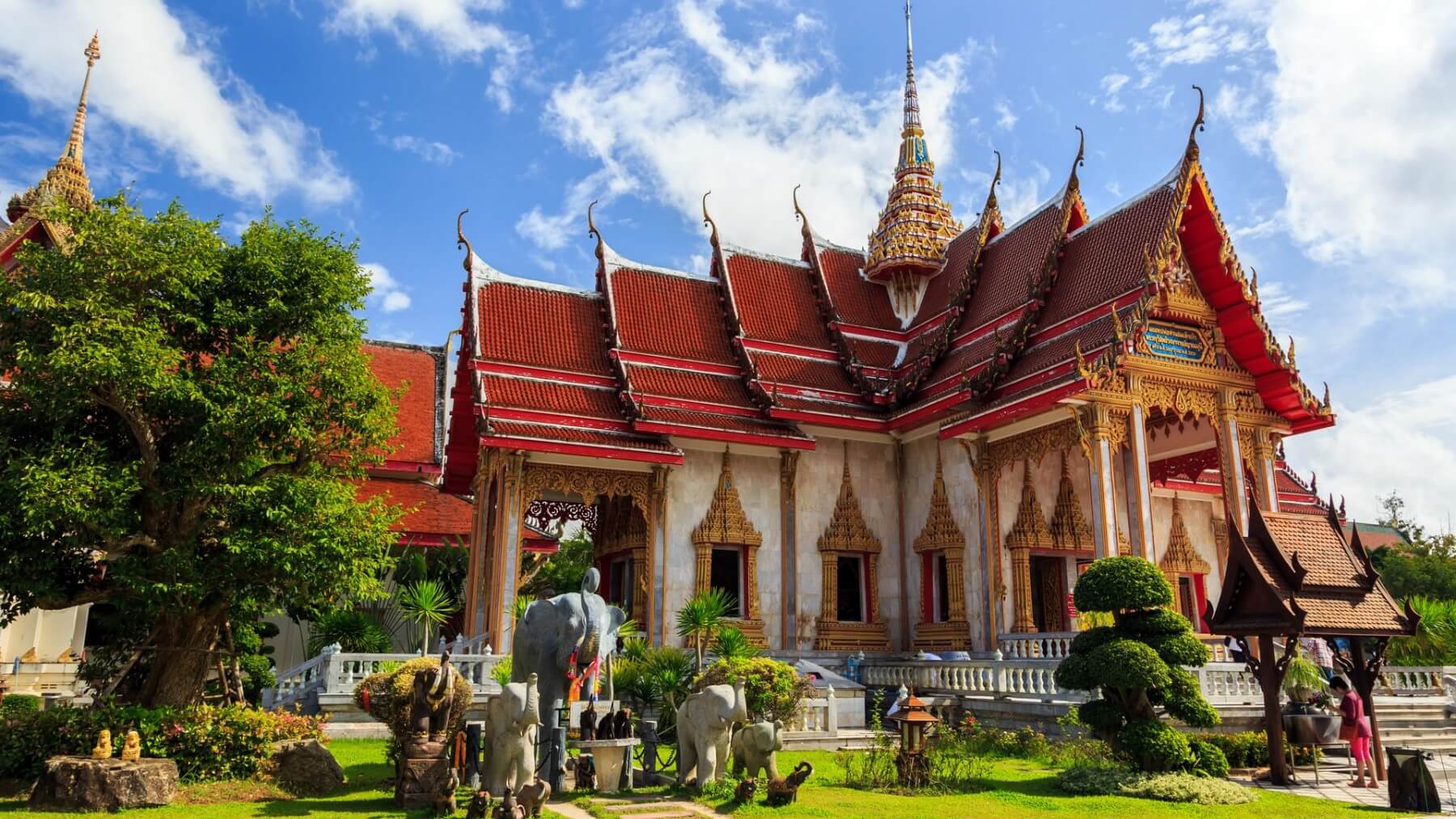 According to some sources, Wat Chalong is the largest, most revered, and most visited Buddhist temple in Phuket and was built at the beginning of the 19th century in 1837. Together with the nearby Big Buddha, they're must-visits on the island; luckily, they are relatively close to each other.
The tallest building on the grounds of Wat Chalong is a 60-meter tall stupa or chedi, sheltering a bone fragment of Lord Buddha.
The walls and ceilings of the temple are decorated with beautiful paintings retracing the most significant steps of Buddha's life. Each floor is also full of large golden statues that are a sight to behold.
Old Phuket Town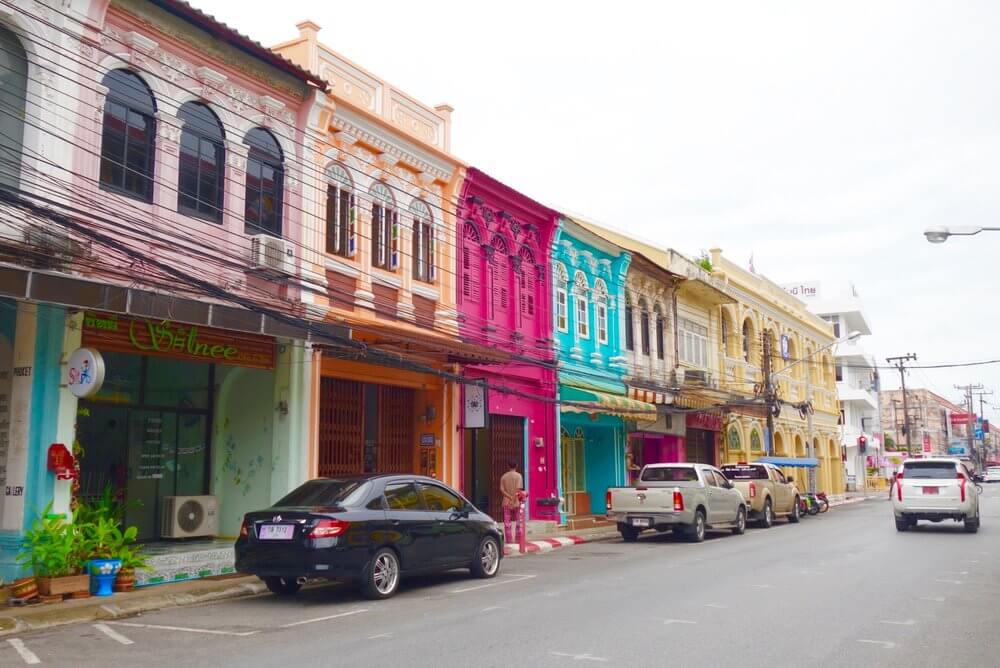 The Sino-Portuguese Phuket Town is often neglected by tourists who flock to Phuket in search of sand, sun and sea. However, this heritage-rich area is easily explored on foot and is filled with enough cafes to save you from the heat, so if you're in Phuket, you should really check it out.
Phuket was a famous tin-mining center before it became Thailand's most popular island. Traders from Europe, China, Arabia and Asia all gathered to exchange spices and goods for tin and rubber, which the island exported.
The Hokkien Chinese brought with them the shophouse architecture. That style blended with the European architecture of the time to produce the colorful and beautiful buildings that today line the main streets of Old Phuket Town and make it such a pretty town.
Rock Swing Beach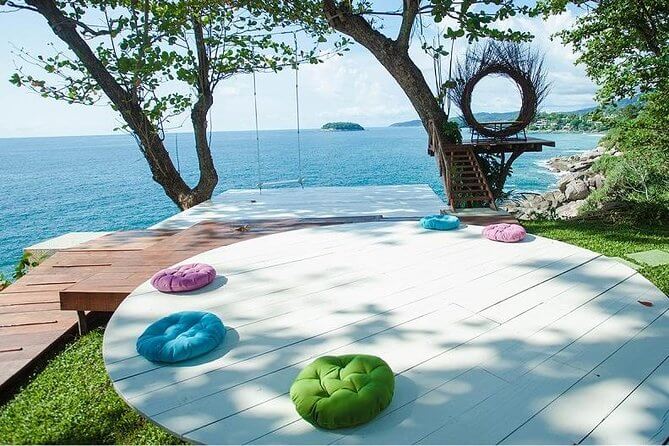 Nui Beach, also known as Water Beach Club, is one of those secluded paradise beaches with barely any people on it. With its remote and hard-to-reach location, few people know about it. However, a new attraction may make this beach more popular; a playground for pose-loving people with swings, nests, and everything you need for a beachside photoshoot!
Inspired by those in Bali, the new 'Rock Swing Beach' costs 600 baht to enter, but you're guaranteed a lot of fun and some great photographs for your Instagram feed here!
Karon View Point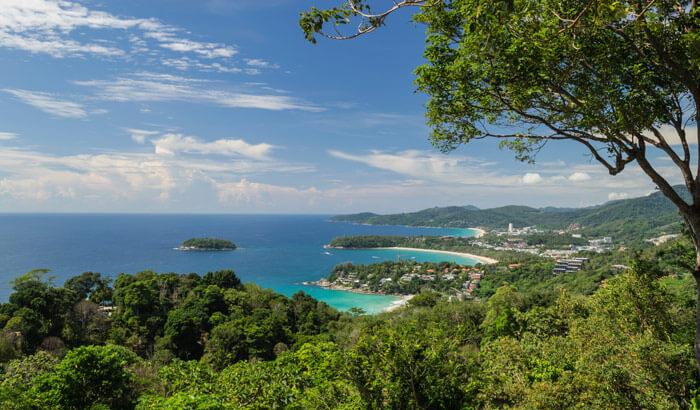 Karon Viewpoint is one of the most frequented viewpoints in Phuket. Located between Nai Harn and Kata Noi beaches, it's busy most days of the year and a popular stop in many tour itineraries. You can view Kata Noi, Kata Yai, and Karon beaches.
Karon Viewpoint is located just to the south of Kata Noi Beach. It looks out directly to the Andaman Sea, though most people have their cameras pointed north at the impressive 8km vista of Phuket's 3 west coast beaches.
Plus, lunch at a secret (but super insta-worthy) lunch spot!
Your guide will even act as your personal photographer for the day and help you to get some great shots!
For fun, stress-free, authentic, and personal experience of Phuket, book your tour with us today. Also, feel free to check out our other current Phuket tours.
We can't wait to show you around one of our favorite spots in Thailand!
Get your VACATION on!
Expertly curated emails packed full of vacation inspiration, travel tips and more!