 Best Walking Tour in Boston - Boston Walk Through History Tour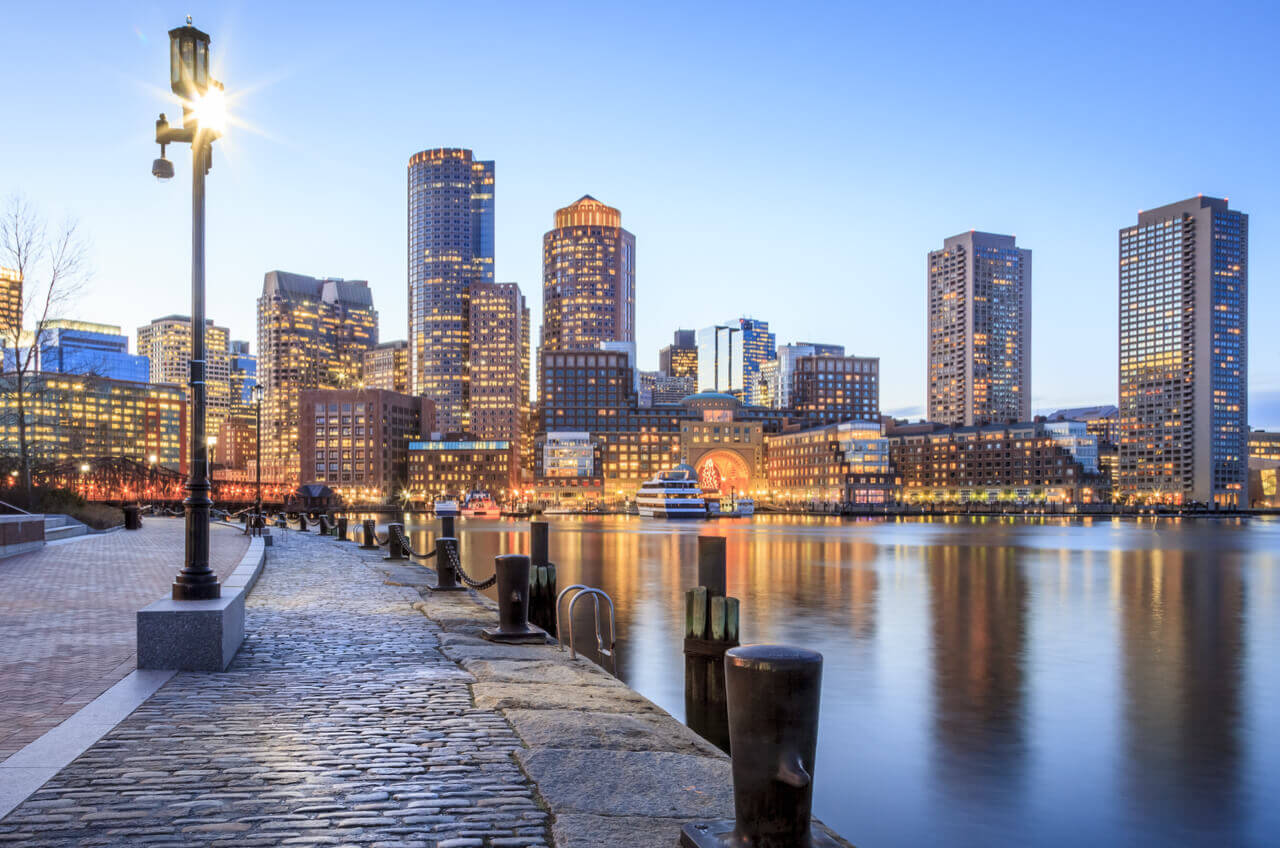 Destinations
Destinations
Blog detail
Boston is undoubtedly one of the coolest places in the USA. Even if you are by no means a big city person, the rich history, architecture, unique neighborhoods, and public green spaces in Boston are sure to win you over.
Boston's compact space next to the ocean and its old infrastructure make it a unique American city. With winding mazes of roads, navigating this capital is unlike any other in the United States, and makes it the perfect city to explore on foot.
Pack comfortable, seasonal-appropriate footwear because you're going to need it. Downtown Boston is compact, at roughly two square miles (5.1 square kilometres), making it a very walkable destination. While subway stations near the city center are often just a couple of blocks apart, it's faster to walk than wait for a train.
Here are some of the best attractions that are best seen on foot…
Boston Common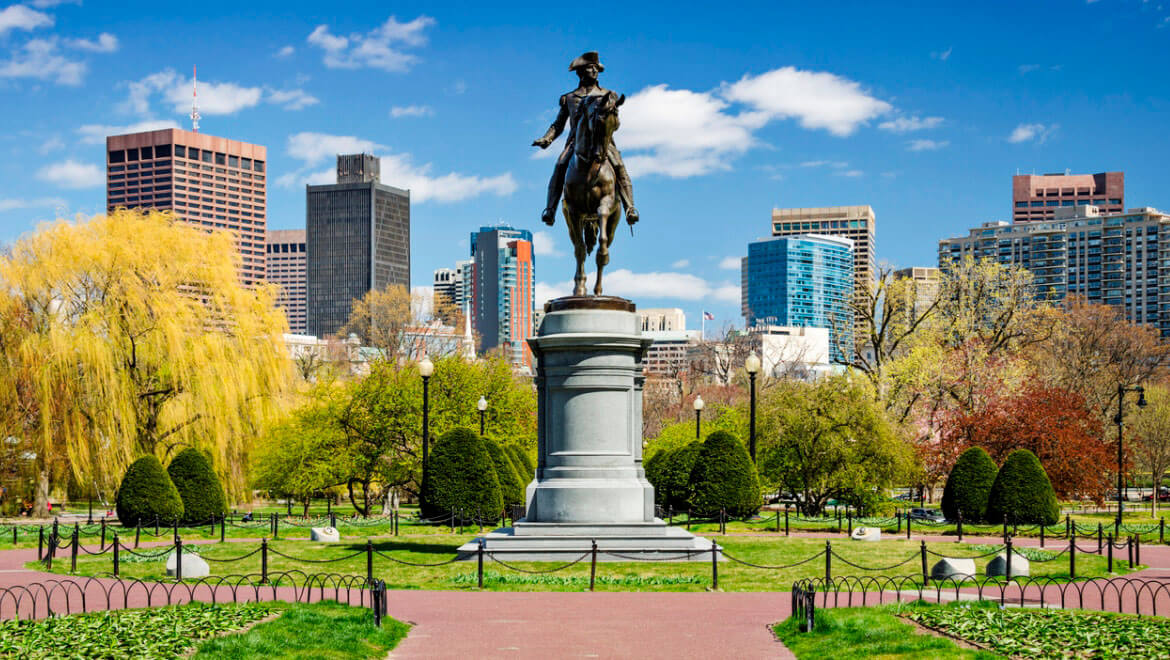 One of the most popular destinations in Boston for both tourists and residents is the Boston Common, also known as the oldest public park in America, founded in 1634. The 50-acre park is surrounded by 5 of Boston's most popular streets that form a pentagon around it: Tremont, Park, Beacon, Charles, and Boylston Streets.
Massachusetts State House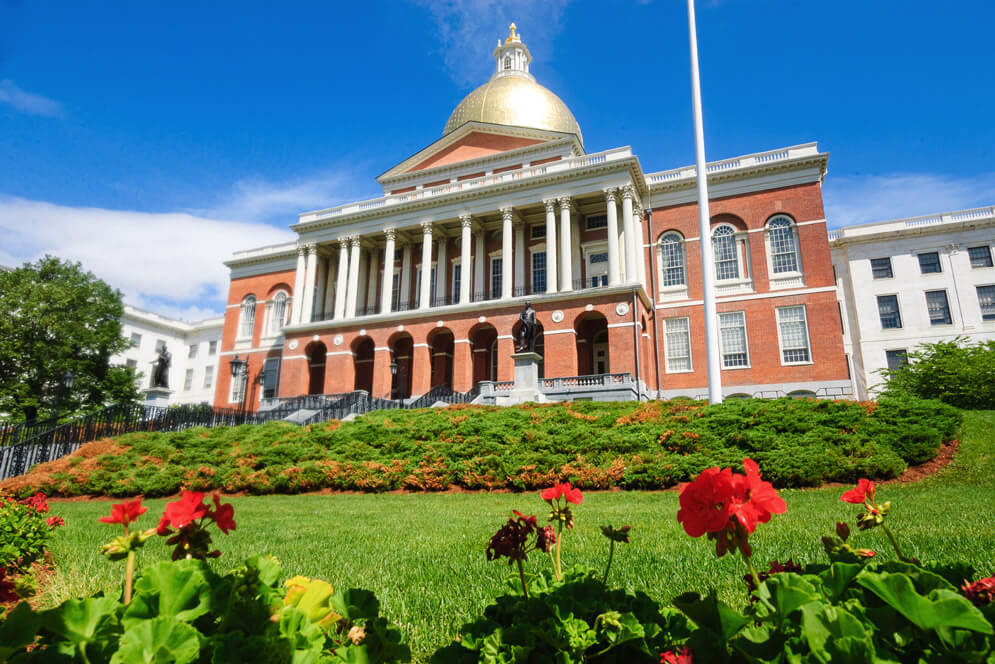 It's actually called the 'New State House', but completed in 1798 it's not all that new. On land that was once owned by John Hancock, it's the oldest building on Beacon Hill in Boston. With its instantly recognizable golden dome, the State House is centrally located in downtown Boston on Beacon Street, at the top of Park Street. It is situated directly across the street from the Boston Common and is easily reached on foot.
Granary Burying Ground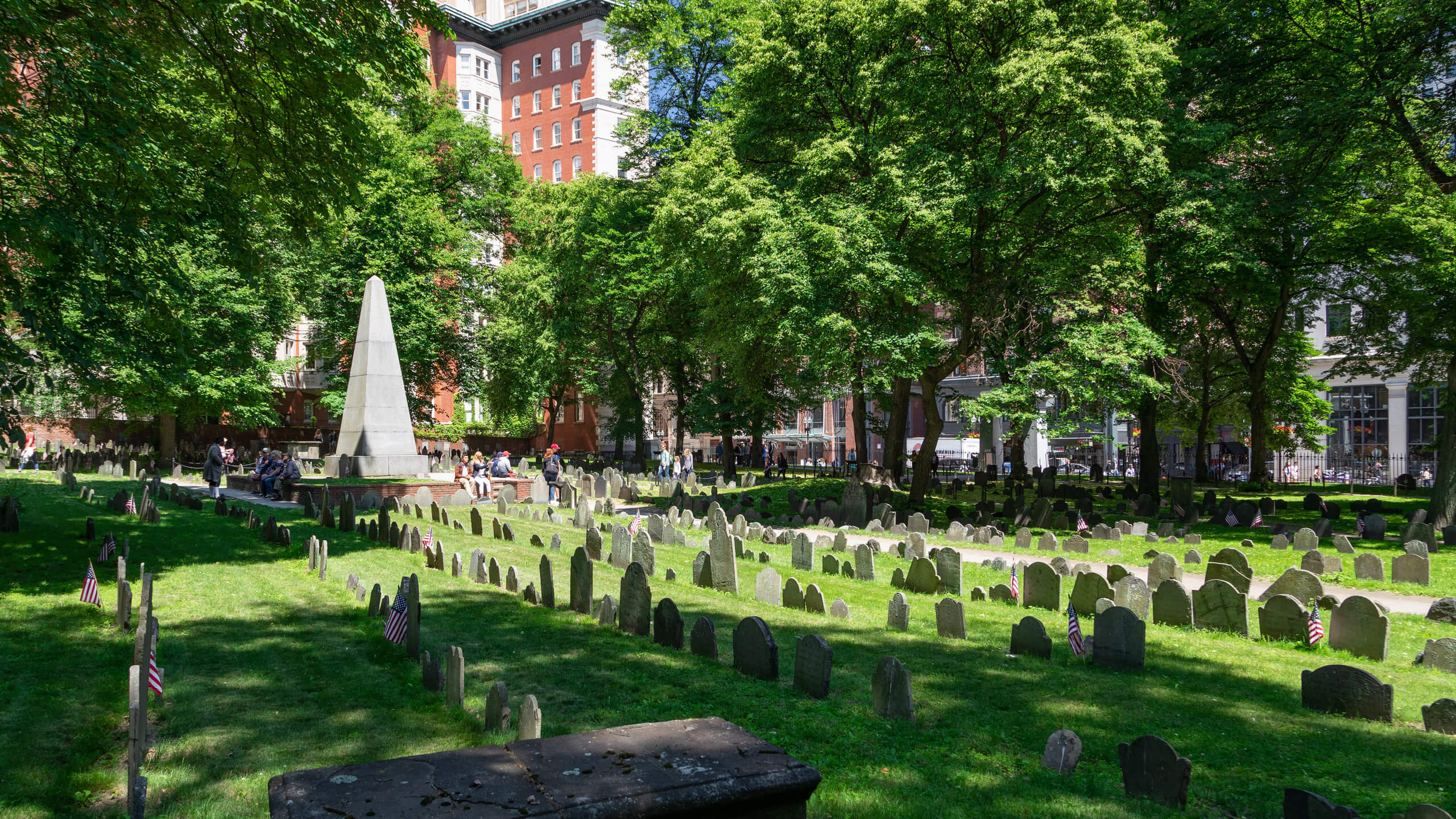 Established in 1660, some of America's most notable citizens rest here. Named for the 12,000-bushel grain storage building that was once next door, the historic burying ground has approximately 2,300 markers. The Granary is Boston's and the Northeast's most visited historic burying ground with over one million visitors each year.
King's Chapel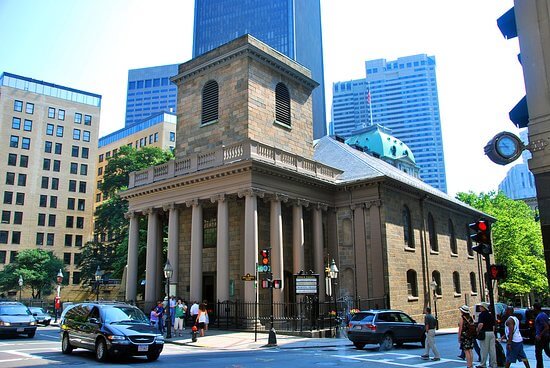 Founded in 1686, King's Chapel was established as the first Anglican Church in predominantly Puritan Boston, paving the way for religious freedom in America. While the church as an entity dates to 1686, the historic building dates to 1754, when it was constructed by Peter Harrison, dubbed America's first architect by architectural historians.
Over the years, King's Chapel has seen notable members and visitors including George Washington, Paul Revere, John Quincy Adams and more.
Old South Meeting House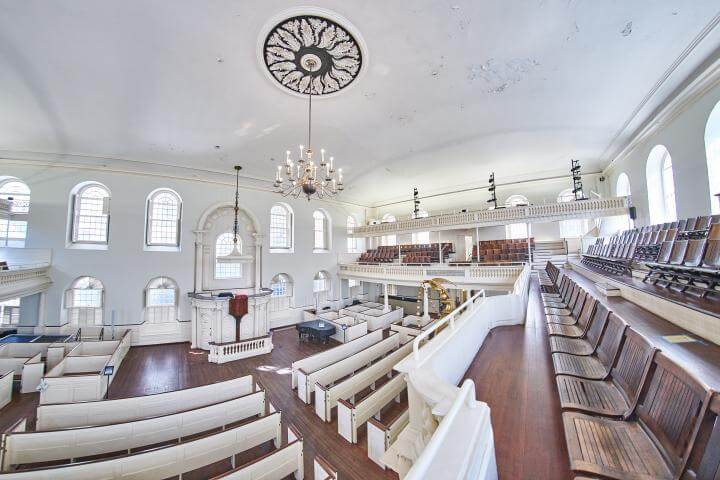 One of the nation's most important colonial sites, Old South Meeting House still stands in the heart of bustling downtown Boston today. Open to the public daily this historic site and museum is a must-see on your visit. Old South Meeting House was a favorite stage in Boston's drama of revolution, the place where colonists gathered time after time to challenge British rule in the years leading to the American Revolution.
Boston Massacre Sight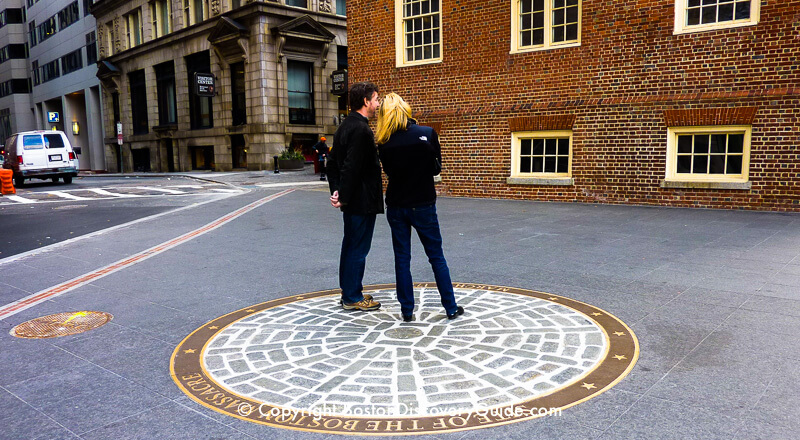 On March 5, 1770, after months of tensions due to occupation and taxation, Bostonians and Redcoats clashed in the streets of Boston. What ended with five civilians killed by gunfire, led to the rallying of Bostonians against the Crown and the evacuation of troops in Boston.
The Boston Massacre site marker is located at the intersection of State and Congress Streets in Downtown Boston, outside of the Old State House, a few yards away from where the Massacre took place.
Faneuil Hall Marketplace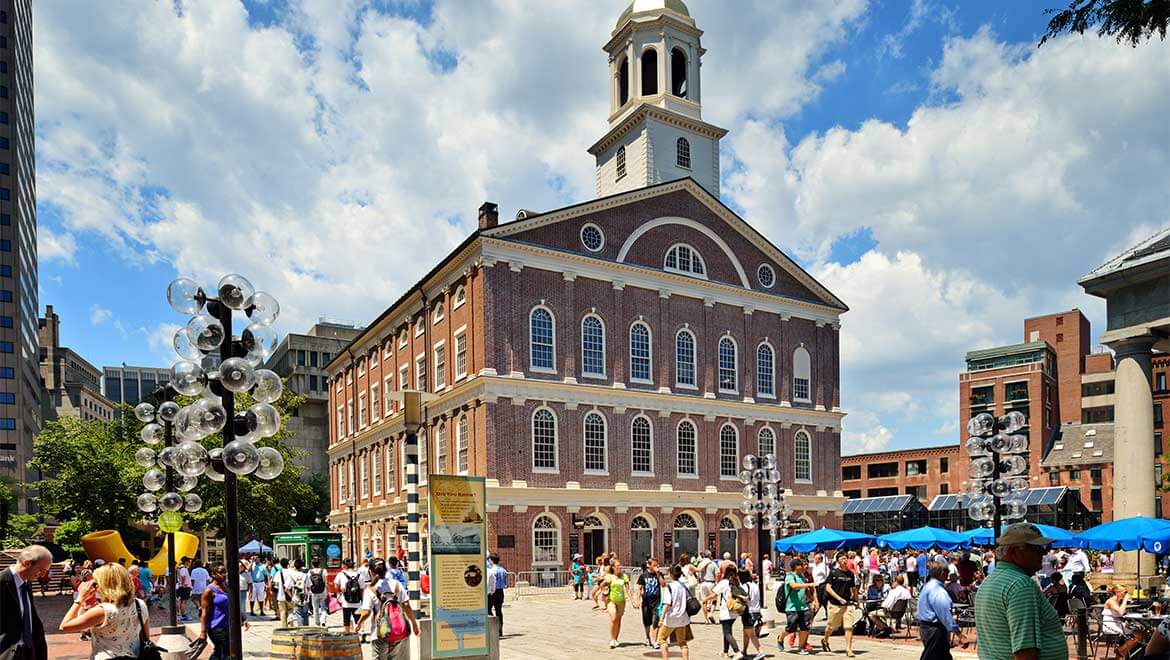 Faneuil Hall Marketplace is a popular and historic market square in Boston that brings in thousands of visitors on a regular basis to see the site of debates, protests, meetings, and markets for the last 275 years.
Paul Revere's House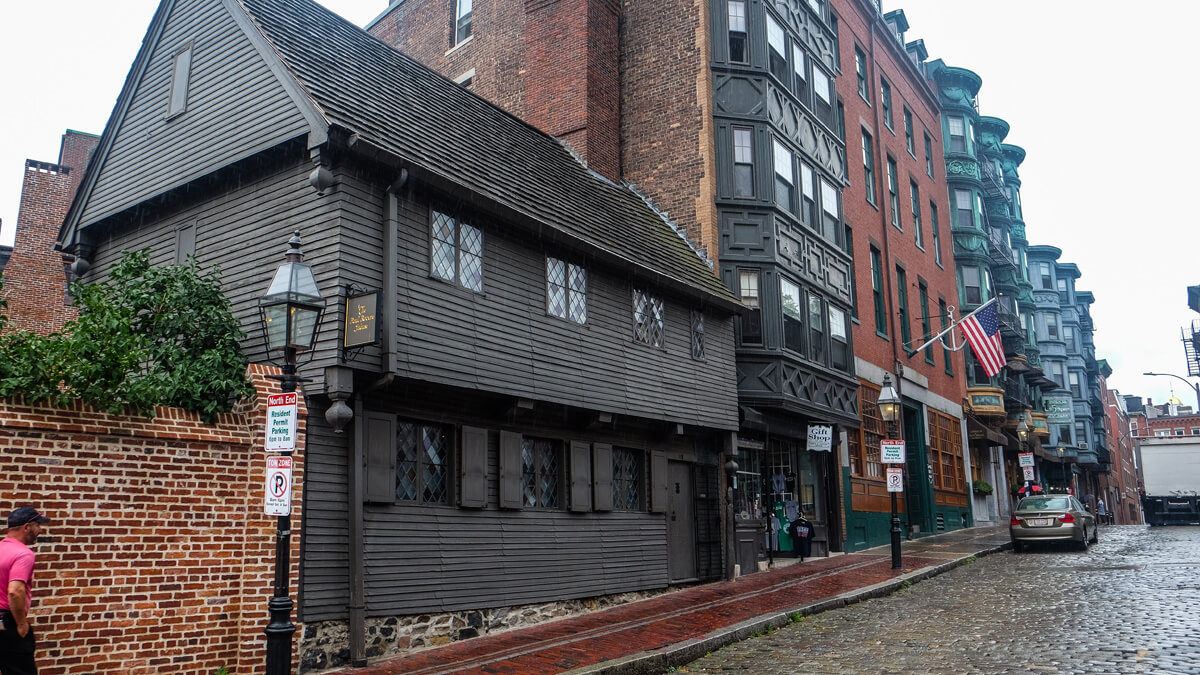 Built around 1680, the Paul Revere House, owned by the legendary patriot from 1770-1800, is the oldest remaining structure in downtown Boston and also the only official Freedom Trail historic site that is a home.
Old North Church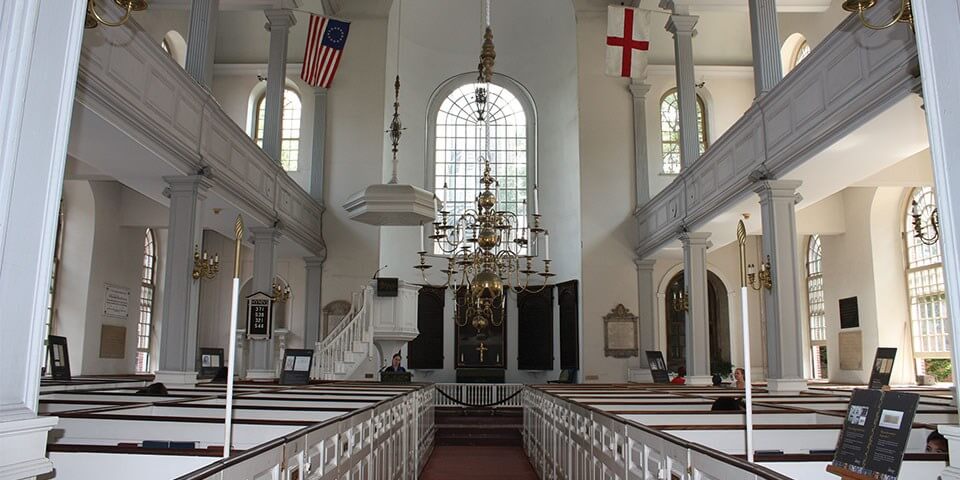 The enduring fame of the Old North began on the evening of April 18, 1775, when the church sexton, Robert Newman, and Vestryman Capt. John Pulling, Jr. climbed the steeple and held high two lanterns as a signal from Paul Revere that the British were marching to Lexington and Concord by sea across the Charles River and not by land.
This fateful event ignited the American Revolution.
Griffin's Wharf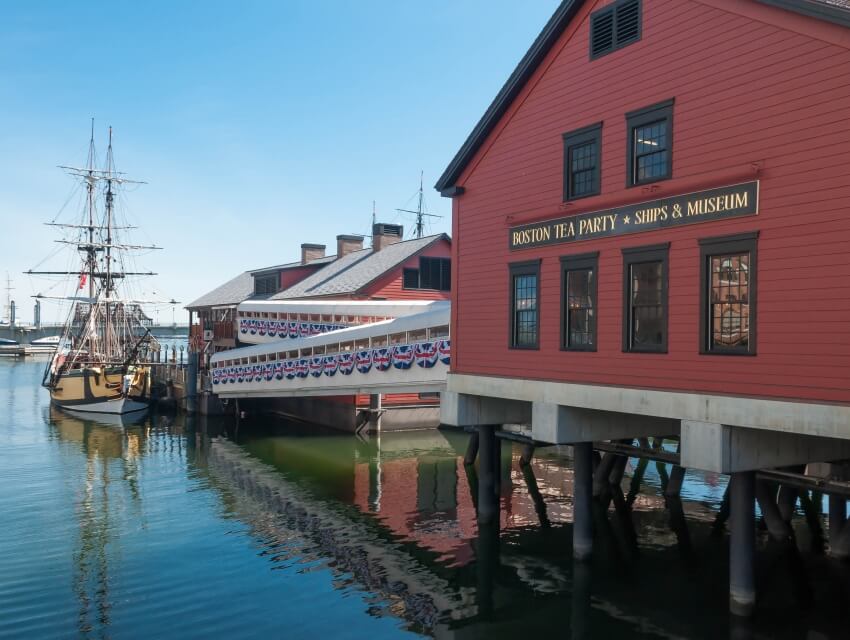 In 18th century Boston, Griffin's Wharf was a bustling center for maritime commerce and shipping. The exact location of the original Griffin's Wharf is open to debate, but the Boston Tea Party Ships & Museum, located on the Congress Street Bridge, is located near the approximate area where the Boston Tea Party took place. A historical marker commemorating the Boston Tea Party stands on the corner of Congress and Purchase streets.
Why These Locations Are Best Explored On Foot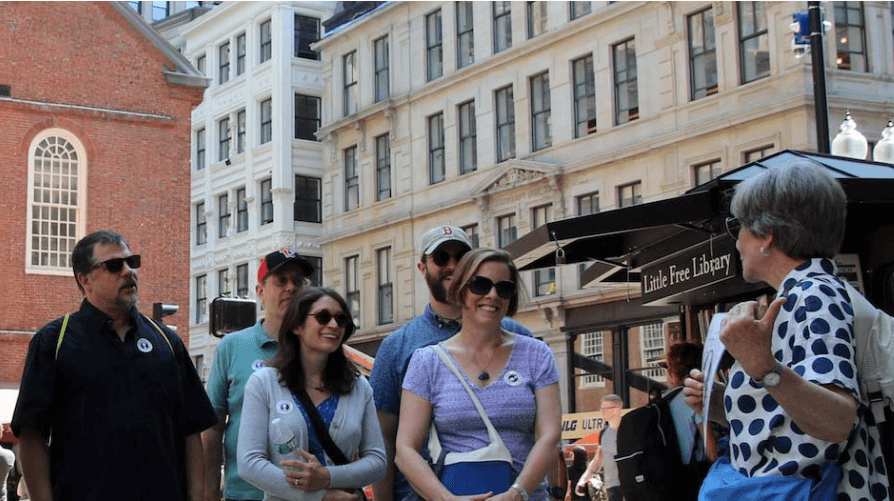 Boston is a compact, walkable city, so all of these landmarks can be easily explored on foot. Walking tours of the Freedom Trail and other neighborhoods are a great way to take in the local history and culture. The city also has a rich culinary scene, and if you're on foot you can stop wherever you like.
Boston's manageable size has always made it one of the most walkable cities in America. But the famous 1990s Big Dig project, which sank the city's major highways underground and replaced them with pedestrian greenways, has made it even friendlier for those on foot.
Boston is a walkable cluster of history and architectural gems and we really recommend seeing them on foot.
The Best Walking Tour in Boston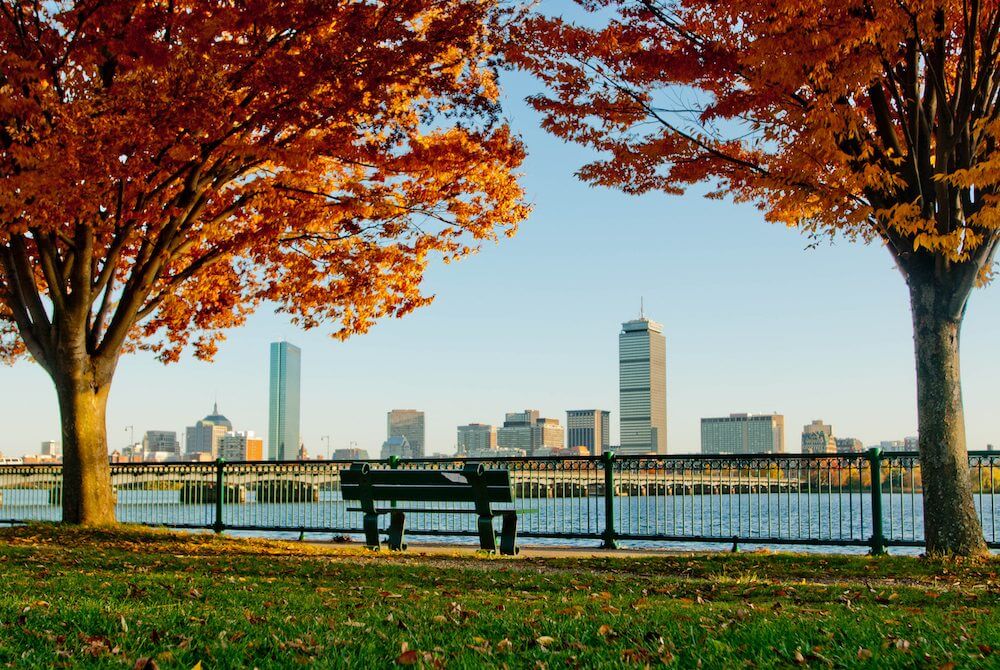 Our Boston Walk Through History Tour will take you to all of the destinations described in this blog and more!
Plus, this full day tour even includes lunch and you won't have to worry about spending extra money on unexpected extras. And as all of our tours are exclusively private, you'll get your very own private tour guide for the entire day.
We handpick our local tour guides to ensure they provide exceptional service. All of our guides are Boston locals who will be happy to show you around their home and share their local knowledge with you.
Experience the real history of this amazing city, and get some incredible photographs while you're at it! For an unforgettable experience of Boston, book your tour with us today. We can't wait to show you around one of our favorite places!
2 years ago
Get your
Vacation on!
Vacation more, get inspired
Expertly curated emails packed full of vacation inspiration, travel tips and more!
Expertly curated Emails for travel inspiration, vacation tips and hacks and much more! Subscribe and upgrade your traveler skills with Forevervacation.