 Everything You Need To Know About: Myanmar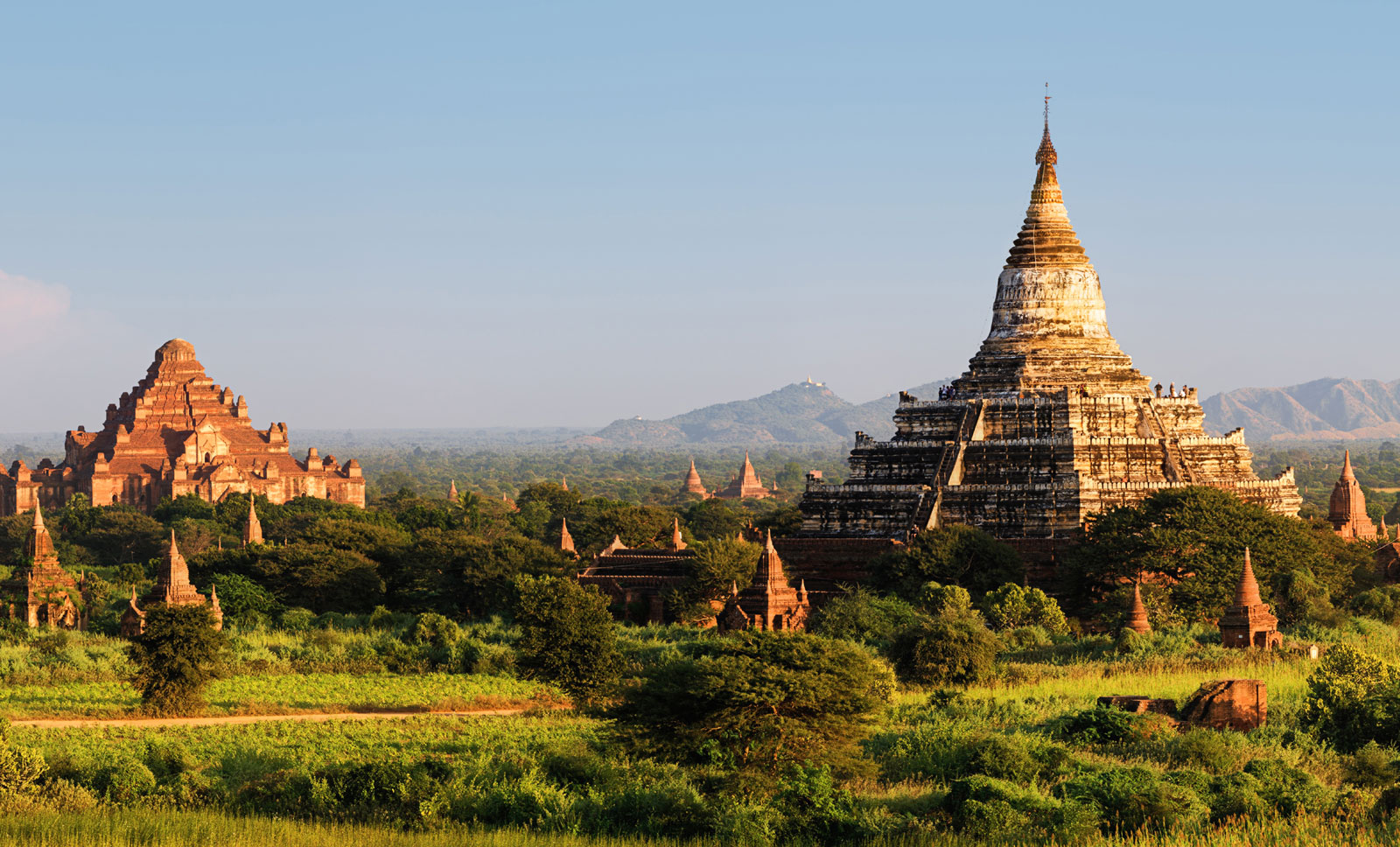 Destinations
Destinations
Blog detail
Myanmar has an incredibly impressive culture and isn't known as the land of temples and pagodas for nothing. If you like visiting temples, whether new or ancient, then there's probably no better destination in the world than Myanmar.
The country also has a lot more to offer, including it'\s impressive landscapes. Myanmar shows off its most scenic side in Shan State and around Inle Lake. And after all the sight-seeing and hiking, a few days of relaxing by the beach makes for a nice change of pace.
Myanmar also has a lot to offer in this respect, in the west and south of the country, there are long sandy beaches to round off a perfect trip to Myanmar.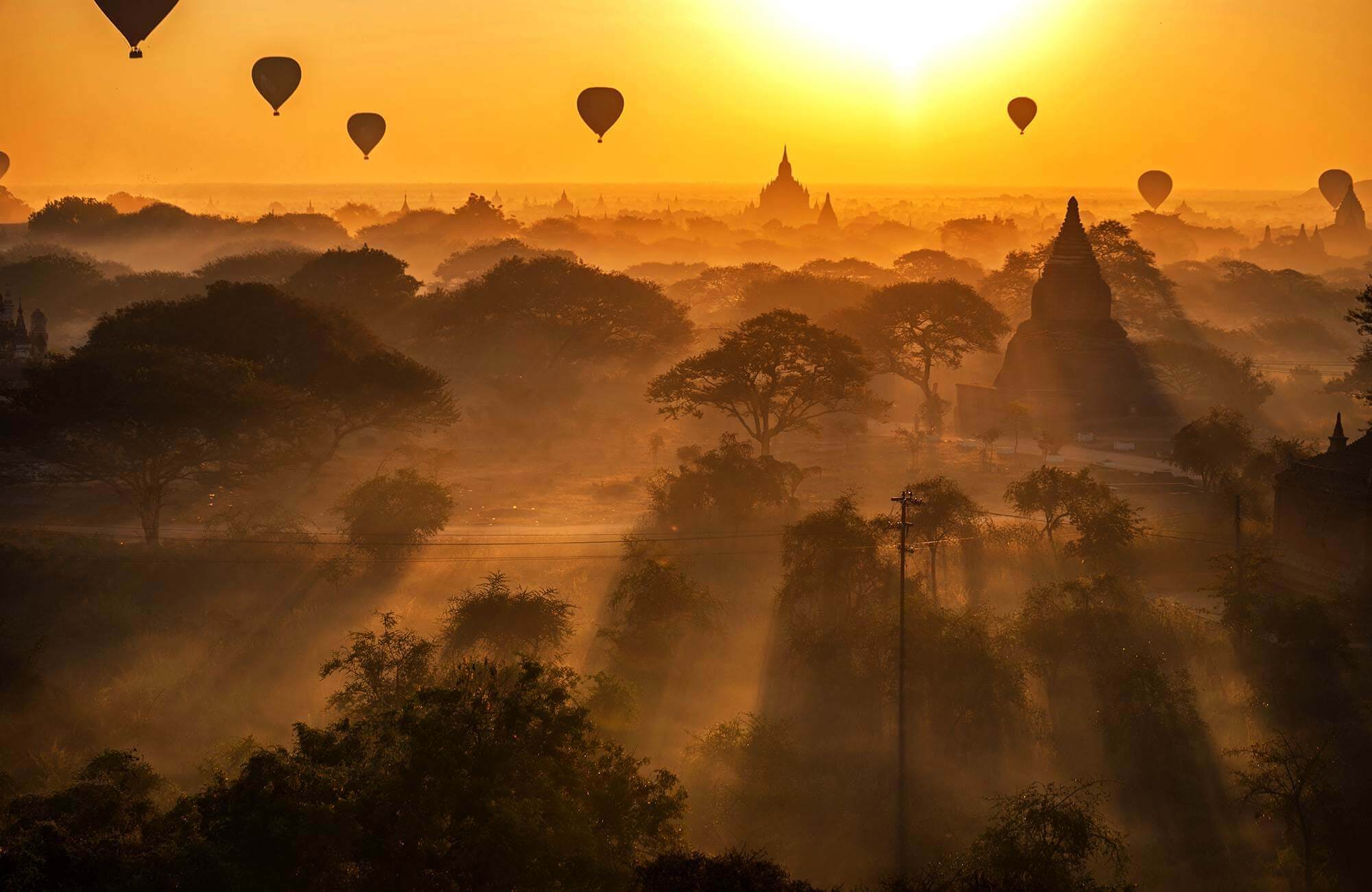 How to get there
Myanmar has three international airports. Almost all travelers begin their Myanmar holiday in Yangon, home to the country's largest airport. There aren't any direct flights from Europe to Yangon yet. Emirates is currently the best and cheapest carrier flying to Myanmar.
You can fly to Yangon from several European airports with a stopover in Dubai. Alternatively, you could take the opportunity and stop off in Bangkok, Kuala Lumpur, or Singapore on your way to Myanmar. There are regular connections to Myanmar from all of these cities. Air Asia usually offers the best prices for flights in the region.
Once you're there, it's pretty cheap and easy to travel around the country by the wide range of buses, trains, domestic flights and private taxis and tuk-tuks on offer.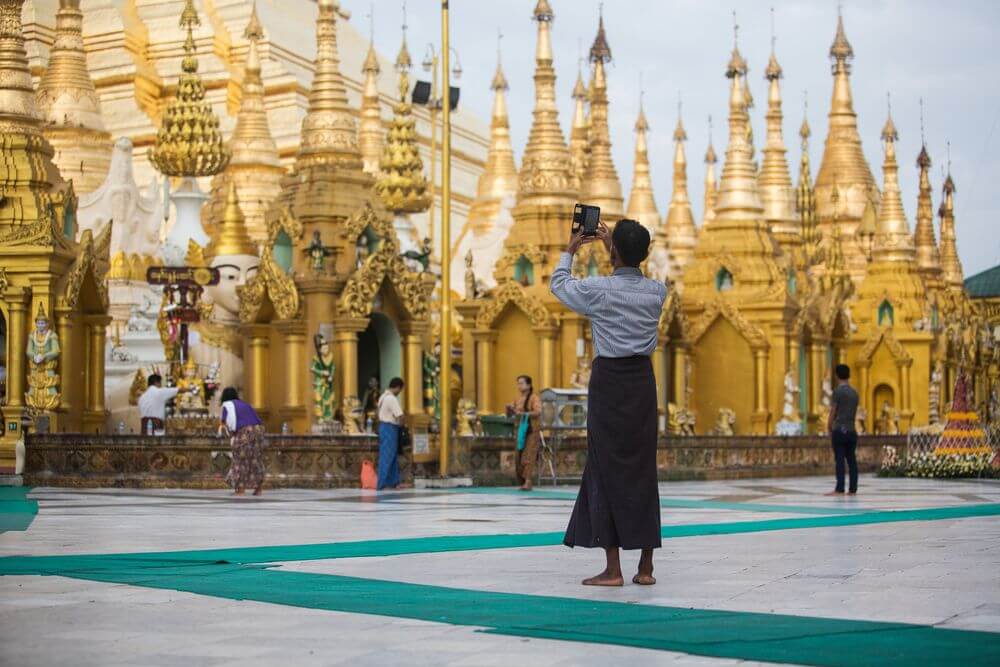 When to go
The main season for traveling to Myanmar is from November to February. It's pleasantly warm then but not too hot, and the probability of rainfall is very low. However, there will be a lot more tourists during this peak season.
So it's generally much more crowded, and hotels in the major tourist hot spots will raise their prices accordingly. From mid-September onwards, it rains less and less and the temperatures are still bearable. Myanmar is astonishingly green during this time because of the months of rain that preceded it.
And it's not quite as crowded, so traveling is still pretty easy-going. Starting in March, it gets very, very hot in Myanmar. Temperatures over 40 degrees celsius are pretty common so bear this in mind if you're planning to travel in Myanmar during this time.
It depends a lot where you want to go though – if you're headed for the mountain ranges in the east and the north of the country, then this is probably the best time. The rainy season runs from June to August and its not uncommon for it to rain non-stop for days at a time.
But hey, at least you won't have to share Myanmar with that many other travelers.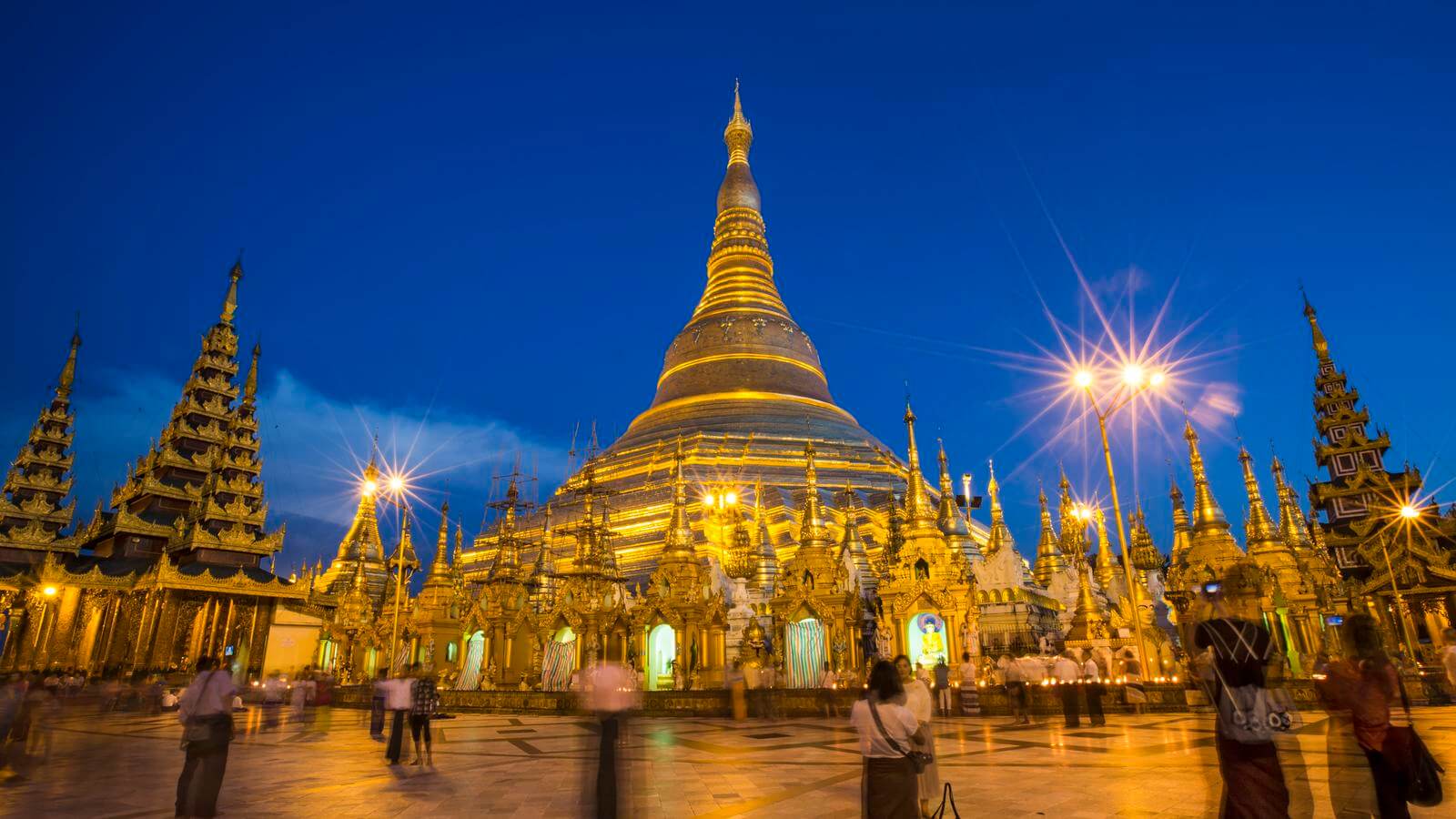 Culture and customs
In temples and pagodas, men and women should always keep their shoulders covered and wear pants that go at least past the knee line. Dressing appropriately is also important outside of temples and pagodas too, especially for women. 99 percent of Burmese women would consider a dress that ends above the knee line to be completely immodest.
Just as a basic courtesy you should always try to dress appropriately in Myanmar.
You have to take off your shoes and socks before entering any of the temples or pagodas. And they make very sure this rule is respected everywhere. Shoes are also removed in residential houses, hotel rooms, and sometimes even in stores.
You should never pat children on the head or ruffle their hair in Myanmar. It might be a normal affectionate gesture back home, but it can be seen as extremely disrespectful here.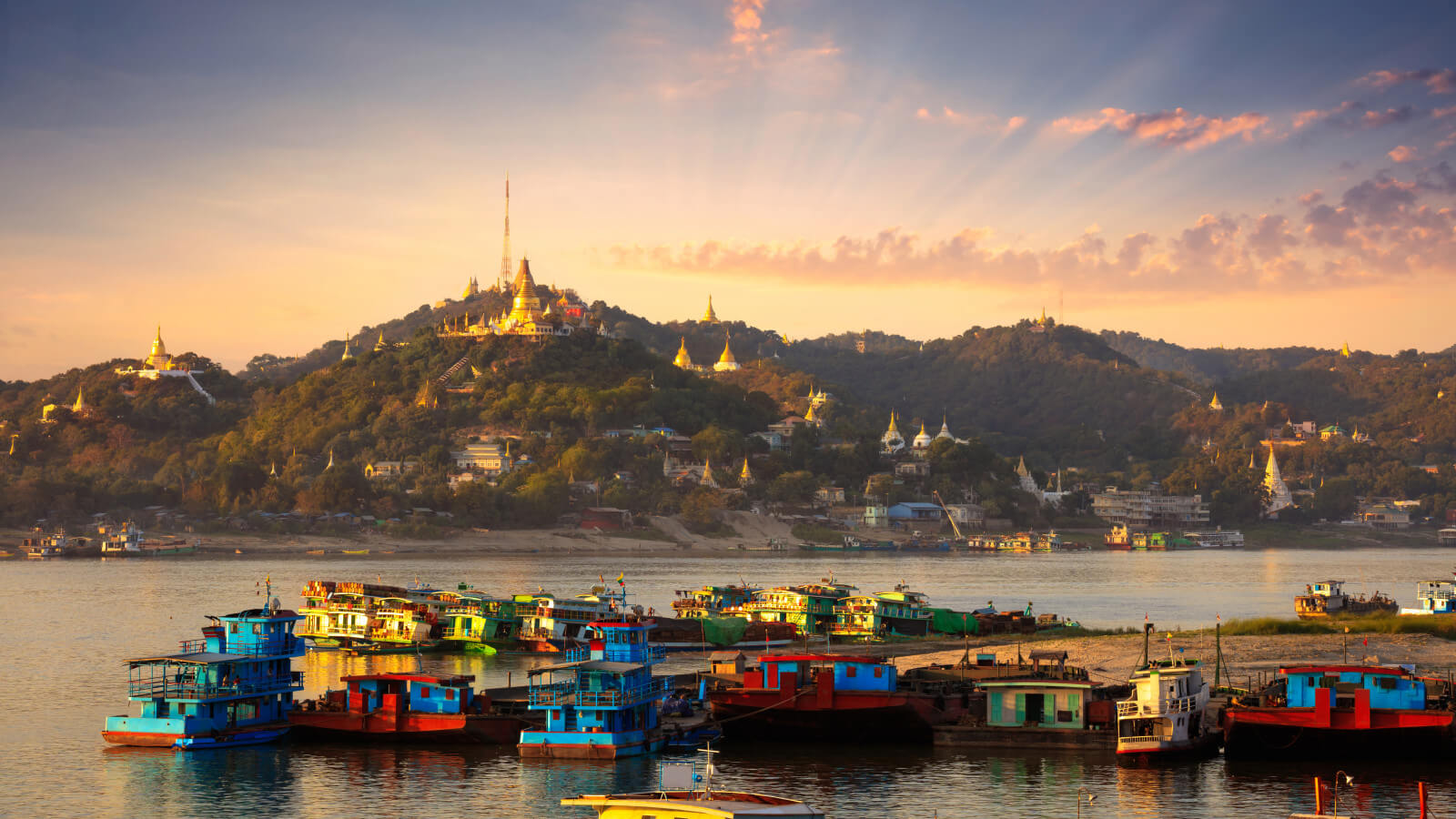 What to do
Yangon

The former capital of Myanmar is still the cultural and economic heart of the country. The Shwedagon Pagoda is one of the absolute highlights of any Myanmar trip.
Bagan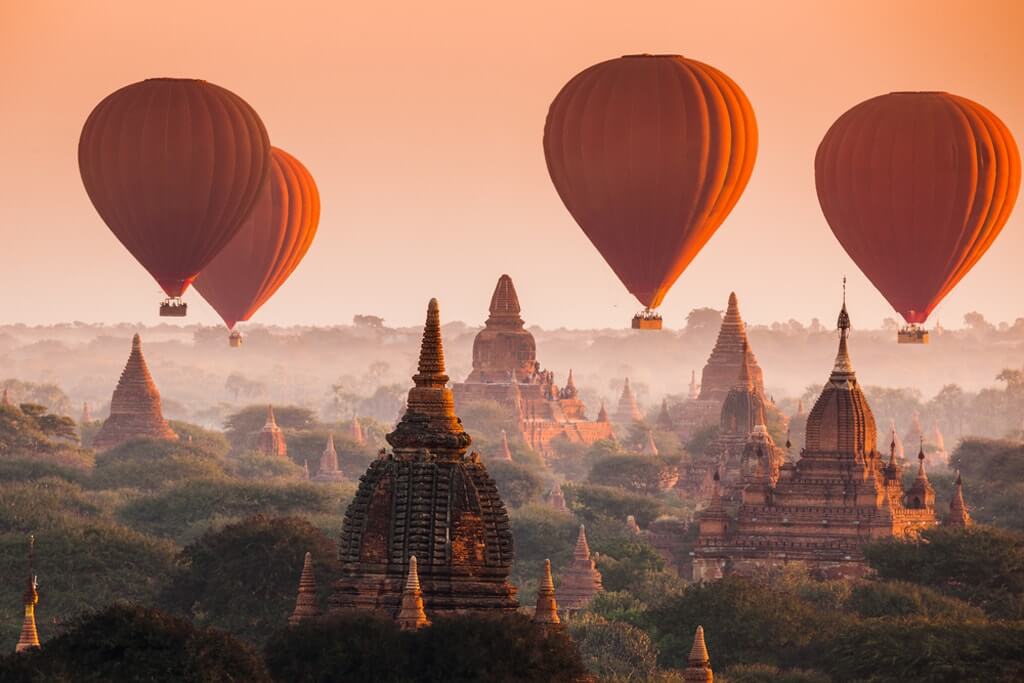 Bagan is definitely an absolute must-see on any trip to Myanmar. The city of over 3,000 temples and pagodas is completely unique worldwide and will take your breath away.
Mandalay and surroundings

Mandalay is the second largest city in the country after Yangon and the cultural center of the north. The city itself doesn't have that many sights of its own, causing many travelers to skip it entirely.
That's a mistake though because the area around Mandalay has a lot of great sights to offer, including: Inwa, Amarapura, Sagaing, Monywa, Pyin U Lwin and Mingun. Mandalay is the ideal starting point to visit all these places.
Inle Lake

Inle Lake near Bagan is the second major tourist stronghold in Myanmar. There's an infinite number of hotels and masses of western food there. It's definitely worth seeing the Lake and taking a peaceful boat tour to take the beautiful surroundings and see the local fishermen at work.
Bago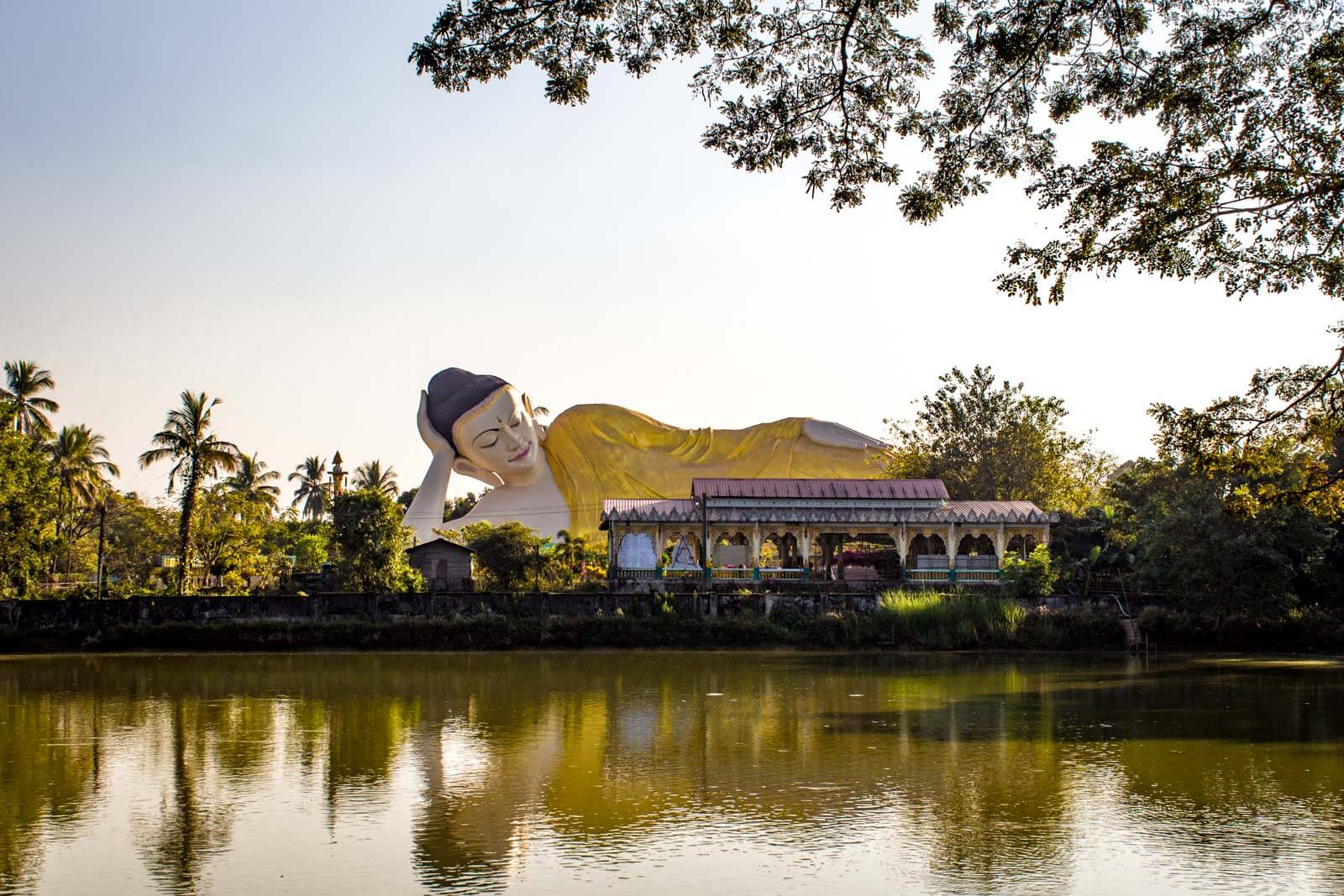 Bago is just two hours from Yangon and is often underestimated as a destination. The small town has a huge density of impressive temples and pagodas. Bago makes for a great stop on the way to or from Yangon when you're heading south or north.
Golden Rock

The Golden Rock is one of the most important pilgrimage sites in Myanmar and makes a great subject for photos. If you take a truck to the top, one night should be long enough. If you want to hike up by yourself, you'll need two nights.
Hpa-An

Hpa-An itself is quite a small sleepy town without much to see. But the area around it more than makes up for that. There are countless caves and stunning landscapes to explore here.
Mawlamyaing

Mawlamyaing in the south of the country has a very unique flair. The city features many old colonial buildings, and the area around Mawlamyaing has a lot to offer too.
Mrauk U

Mrauk U in the north-west of Myanmar is still a bit of an insider tip. Not many travelers venture out into this area, at least in part because it's so far off the beaten path that it's hard to get there. Nevertheless, the old royal city with its many temples and pagodas is an absolute highlight.
Beaches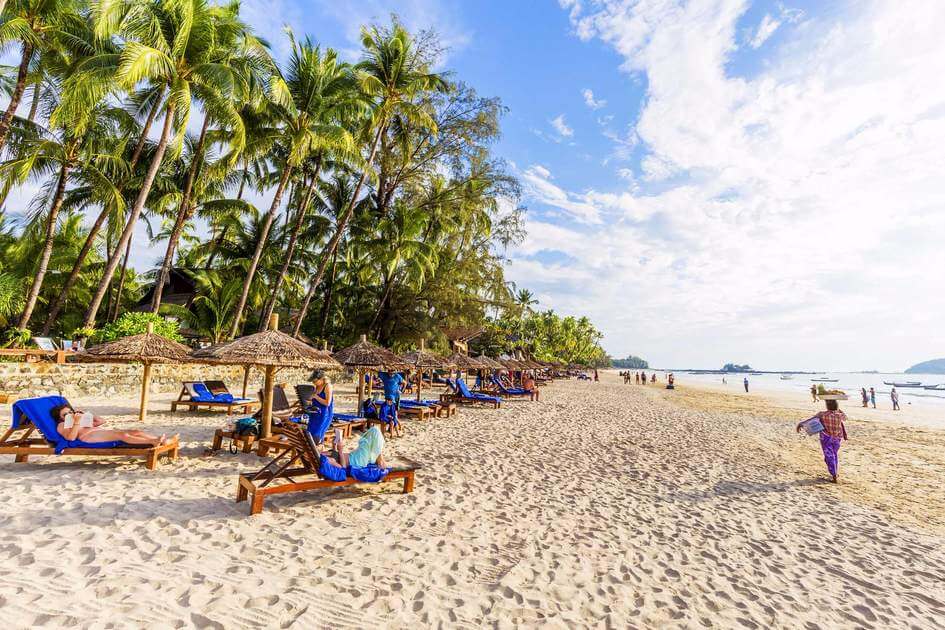 Ngapali Beach and Ngwe Saung in the west of the country and the still barely-known beaches and islands in the deep south of Myanmar around the towns of Dawei and Myeik are incredible places to go for some rest and relaxation after all the adventuring!
Where to stay
More and more accommodations have set up shop in Myanmar in recent years. It's really necessary because many hotels are fully booked during peak season. So I'd strongly recommend booking your accommodations in advance.
There are hotels in all price and comfort categories – from simple backpacker hostels for less than 20 dollars per night to luxury hotels for 200 dollars or more. Basic mid-range hotels charge between 30 and 60 dollars per night.
For that price, you can expect a clean room with a relatively comfortable bed, air-conditioning, and a warm shower. Breakfast is usually included in Myanmar as well.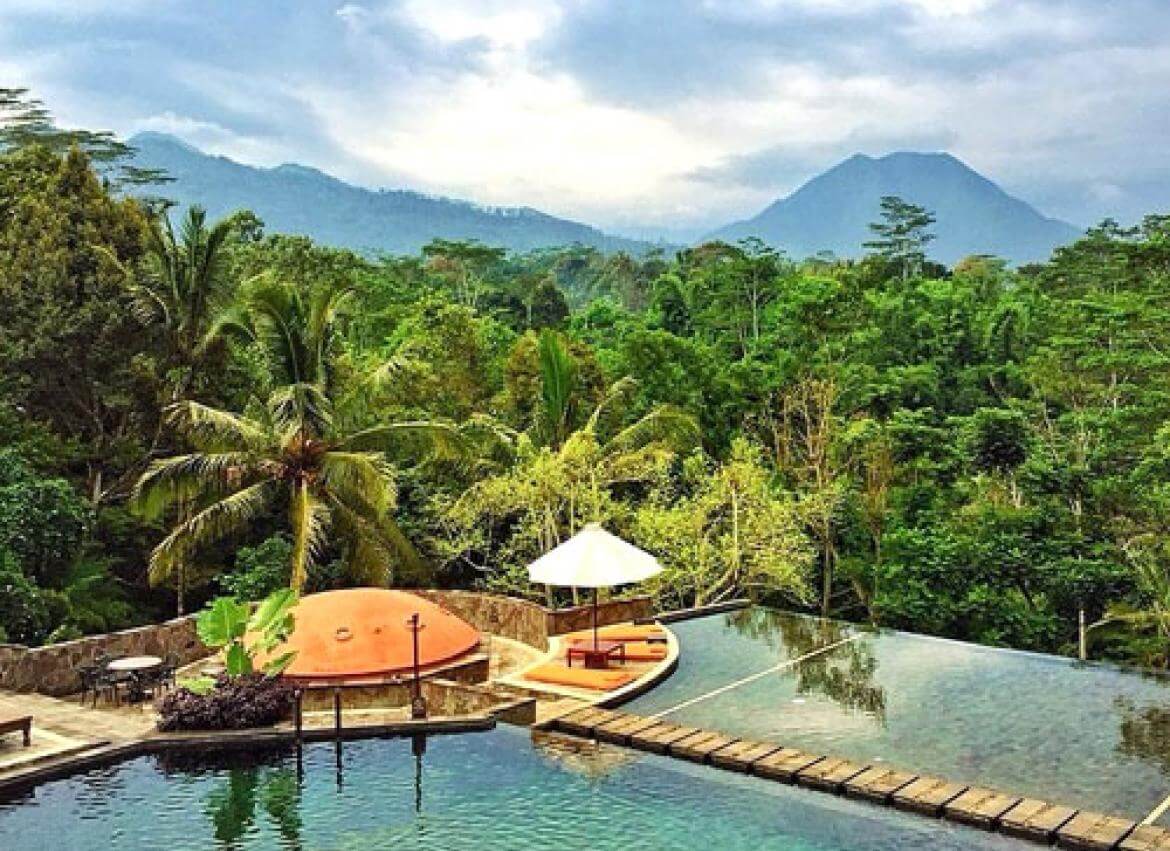 Other tips
Food in Myanmar is very varied and delicious. The cuisine is influenced by Thai, Indian, and Sri Lankan cooking, but it still has its own, very individual style.
Tipping is rather uncommon in Myanmar. No one expects tips at simple restaurants or street food stalls. If you leave some money on the table, they might even run after you and try to give you back your change. Taxi drivers don't expect a tip either.
Almost all hotels nowadays offer WiFi. But connections there really are very bad and rarely strong enough to get anything done. Over the past few years, mobile coverage has been expanded throughout Myanmar, so reliable mobile Internet is available almost anywhere these days. Your best bet is to buy a cheap SIM card in the airport when you land and top it up with mobile data as you go.
All in all, the locals are very friendly and calm. So it's not appropriate to raise your voice. A smile will get you very far in Myanmar. Be friendly to the locals and they'll be sure to return it!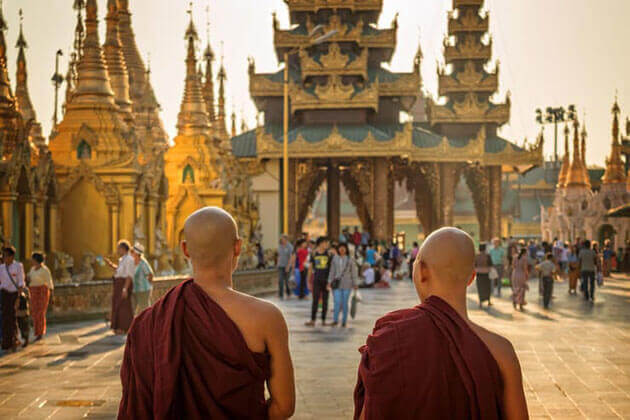 1 year ago
Get your
Vacation on!
Vacation more, get inspired
Expertly curated emails packed full of vacation inspiration, travel tips and more!
Expertly curated Emails for travel inspiration, vacation tips and hacks and much more! Subscribe and upgrade your traveler skills with Forevervacation.