Everything You Need To Know About Nyepi
Everything You Need To Know About Nyepi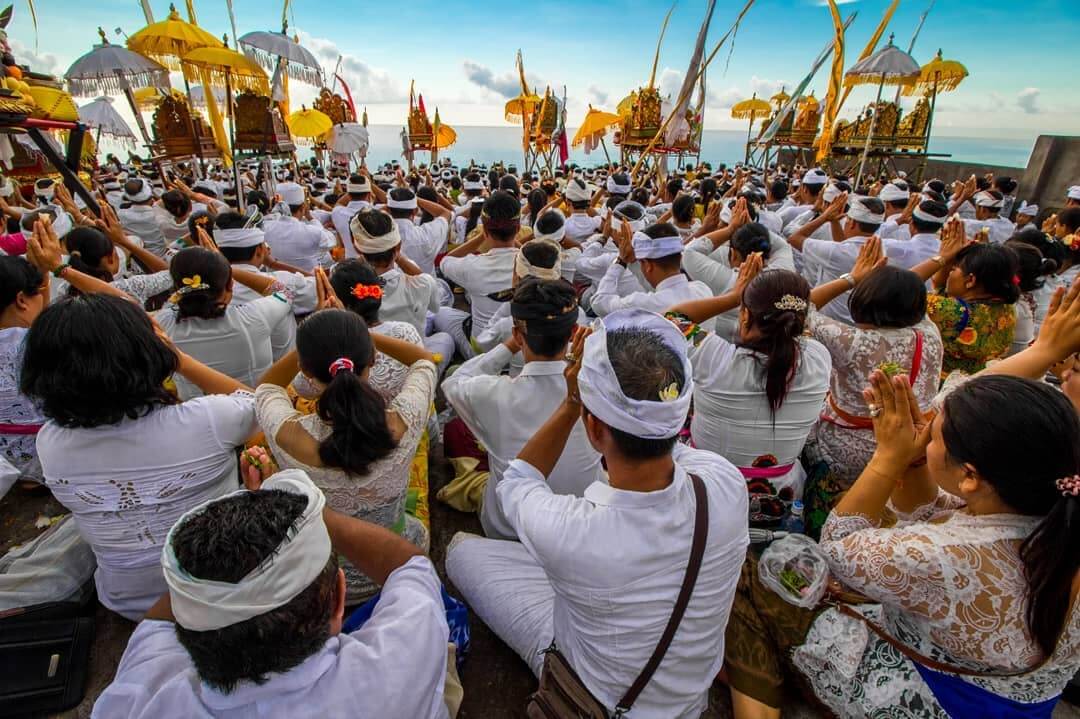 If you're planning to visit Bali in the month of March, you may have heard of Nyepi Day or 'Silence Day'. Still not sure exactly what it entails? Don't worry, we're here to tell you all about the celebration and the Nyepi do's and don'ts!
Whatever you do, don't let it discourage you from visiting Bali at this time of year - being here during the Nyepi celebrations is actually an amazing opportunity to experience the real Balinese culture!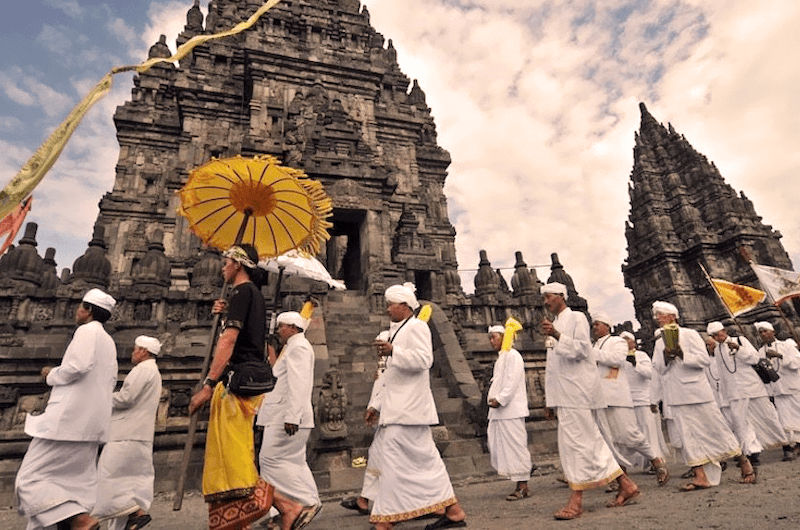 So what actually is Nyepi? Nypei is a very sacred and important Hindu holiday (Hinduism is the predominant religion in Bali, making up 90% of the population - Islam and Christianity make up the majority of the other 10%).
Nyepi marks the beginning of the Balinese New Year and is made up of 5 days of celebration. On the third day of celebrations is Nyepi Day - a day of silence.
This day of the festivities is for Hindu Balinese to connect more with God. Throughout the day people meditate, pray and fast in order to reflect and consider their values. The whole island closes down for this day of solitude, including the airport.
There will be no lights or candles, no cars, motorbikes or people on the roads and no one on the beaches. The shut down for Nyepi begins at 6am and does not end until 6am the following day.
The sacred week has many rituals before and after Nyepi. The day before being most noticeable for travelers. The Bhuta Yajna Ritual is performed during this time, where negative elements are vanquished to create a balance with God, Mankind and Nature.
At sunset the ritual of pengerupukan begins, where Hindu Balinese parade the streets with Ogoh Ogoh's and play instruments very loudly in order to scare the evil spirits. Ogoh Ogoh's are large demonic looking statues which are symbolic of evil spirits. The parade eventually comes to an end with the ceremonial burning of the Ogoh Ogoh's to banish the evil spirits.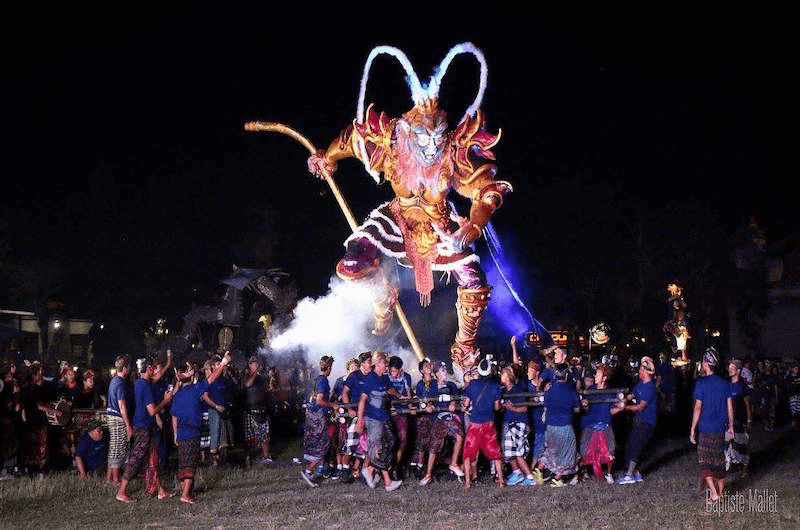 The following morning begins Nyepi, a day of absolute silence and self reflection. Typically, Hindu Balinese stay at home during this time. It is spent in meditation or praying to shrines at home. After Nyepi, is the Hindu Balinese New Years Day where families visit one another and ask for forgiveness before starting the new year.
So what does this mean for you on Nyepi Day? Here are some things to be mindful of…
Stay inside for the 24 hours of Nyepi Day. All people will stay inside and all shops will be closed (emergency services will be actively working but all movement will be kept to a minimum where possible). Local police will be patrolling the streets to ensure this is adhered to.

Visit an ATM or money exchange the day before Nyepi if you need cash - these will be shut down until late in the day post Nyepi.

Arrange your food for the day - talk to your concierge as some villas/hotels will arrange meals in advance or you can stock up at a local supermarket.
Our Best Selling Bali Tour
All-Inclusive

Bali Sekumpul & Aling Aling Waterfall Tour

Looking for a tour in Bali to show you the best of the island's natural beauty? The Sekumpul & Aling Aling Waterfall Tour tour takes you to some of the most beautiful waterfalls in Bali, including the tallest waterfall on the island! You'll be able to take a dip in the refreshing waters, jump off cliffs into natural pools, and slide down natural water slides. It's one of our most unforgettable tours in Bali, and with an included lunch, what's not to love?
The four main rules to be respectful of…
No working. Similar to other public holidays, all businesses are required to close for 24 hours. But in Bali this really does mean ALL businesses (with the exception of local police and emergency services). This is a great time to relax by the pool without the temptation of leaving your villa.

No lights. This means no electricity or lighting of fires. As a tourist there is a little bit of leeway here, but only use light when it's really necessary and make sure you keep curtains closed. Don't worry your hotel/villa will still have electricity for you to charge your devices and keep cool in the air-con.

No entertainment or pleasure. Local TV stations will be switched off and mobile data services may be slow or limited. Your hotel/villa wifi should still be working though - plus there are many other offline activities you can enjoy like reading a book or floating in the pool!

No traveling. No planes will arrive or depart from Bali during Nyepi Day. There will be no cars or scooters on the road and not even anyone on foot so take this opportunity to slow down and relax!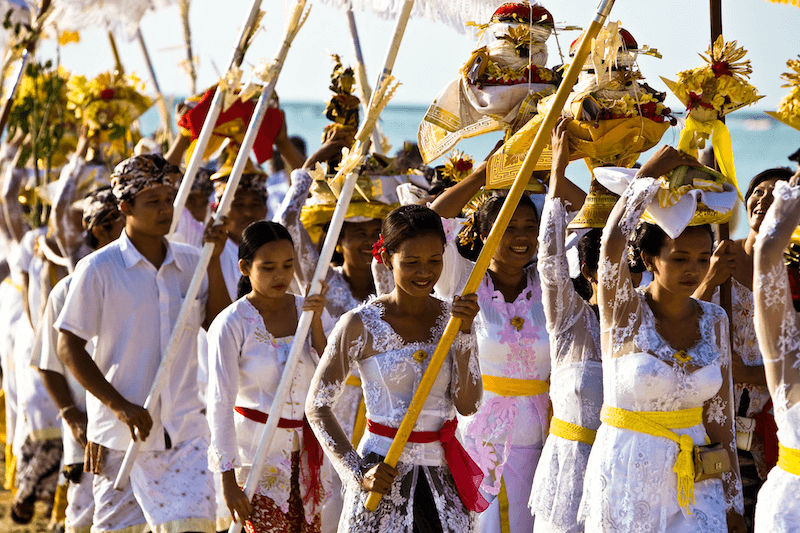 Nyepi is a beautiful day where you will wake up in the morning to complete silence. You won't hear the rumbling of a motorbike, or tooting of a car horn. It's a day where the island paradise of Bali stops as one and observes this sacred ritual of stillness. Enjoy!
Get your VACATION on!
Expertly curated emails packed full of vacation inspiration, travel tips and more!