Everything You Need To Know About: The Maldives
Everything You Need To Know About: The Maldives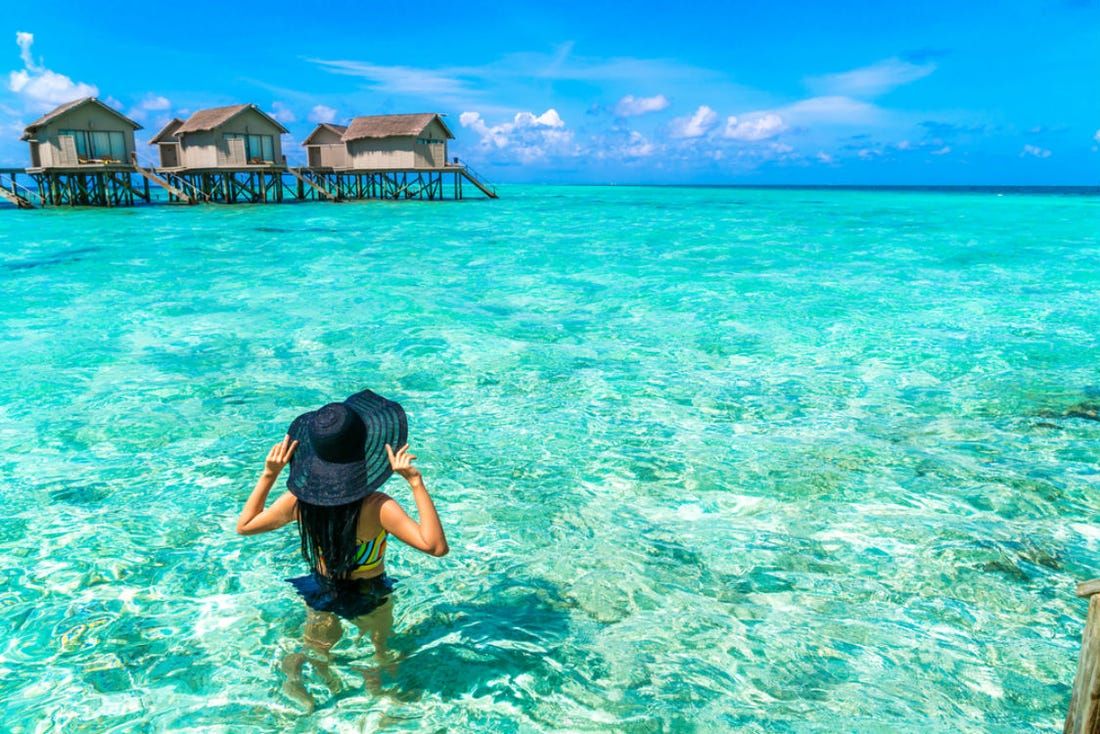 Made up of around 1200 islands, the Maldives is hands-down one of the most interesting tropical destinations in the world. It first became popular with jet-setting celebrities a few years ago, particularly loved-up couples looking for a romantic getaway to a private tropical island.
However, with more and more airlines now operating flights to the Maldives, it has become more affordable and accessible. It's also a great destination for families, with many Maldives resorts offering family-friendly accommodations and fun activities for everyone.
Our Top Trending Tours
All-Inclusive

Snorkeling in Nusa Penida Tour

All-Inclusive

Singapore Kampong Glam Hidden Gems Walking Tour

All-Inclusive

Phuket Zipline Adventure & Local Floating Farm Experience
Now, there are over 130 different Maldives resorts to choose from - each offering up their own slice of paradise. So how do you choose where to go and what to do? I've put together this article to give you everything you need to know so you can start planning your trip!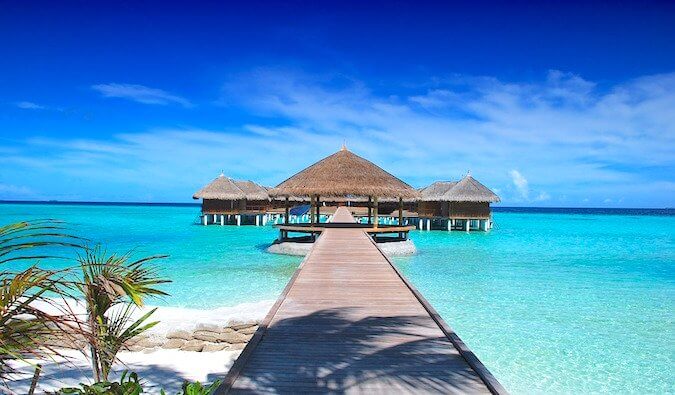 How to get there
The Maldives are perfectly positioned in the warm waters of the Indian Ocean, nearest to Sri Lanka. The many islands are spread out over a total area of 293km, making the Maldives one of the most geographically dispersed countries in the world. Now that the Maldives is becoming an increasingly popular holiday destination, many airlines operate flights to the country.
Direct flights operate from London, Singapore, India, Hong Kong and some parts of the Middle East. But if you're flying from elsewhere, your only option is to divide the journey into two parts. Why not take the opportunity to stop at one of the previously listed destinations and explore a little more?
Scoot is one of the newest airlines to operate flights to the Maldives and they operate extremely affordable flights from Singapore - this could be a great opportunity to explore Singapore!
When flying into the Maldives, you will fly to Male International Airport, which is actually located on the island of Hulhule. From there, you can either travel by boat or seaplane to your chosen Maldives resort. Seaplane rides are an incredible experience and all part of the Maldives adventure.
However, they can be quite expensive and some people are shocked to find they may actually cost around the same as your international flights. Also, seaplanes are only allowed to depart during daylight hours, so if your flight arrives late at night you may want to stay overnight in Hulhule and depart the next day.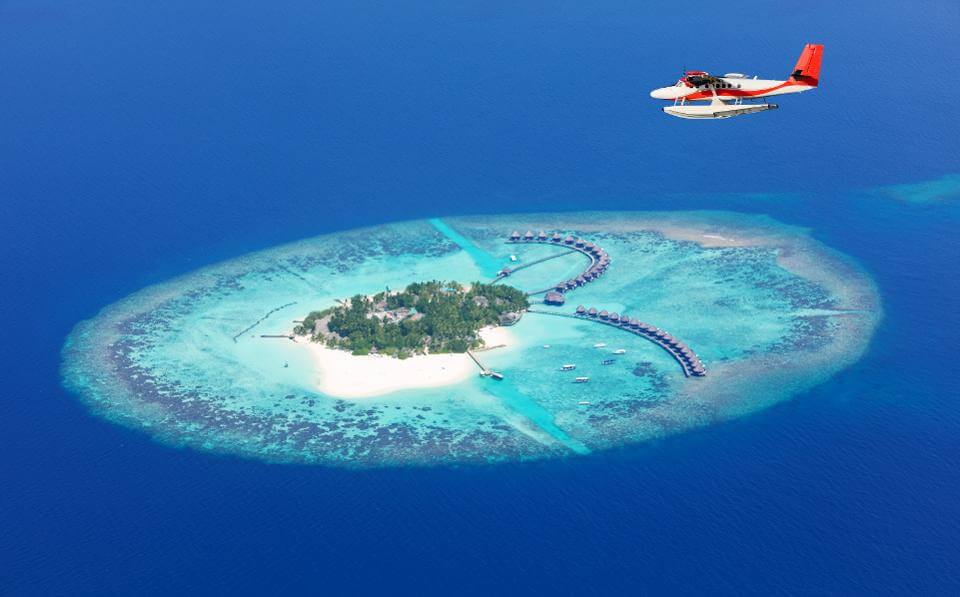 When to go
Like many tropical destinations, the Maldives only has two seasons - wet and dry. The dry season runs between December and March. This is the high season when resorts will be busier so room rates and flights may be a little more expensive.
The rainy season or low season, runs between June and November. You should expect some rain during these months, but it is mostly just light drizzle that passes over pretty quickly.
Temperatures are still warm during this time, so it shouldn't really affect your vacation too much; plus, you can get some great deals on accommodation during this slightly quieter time!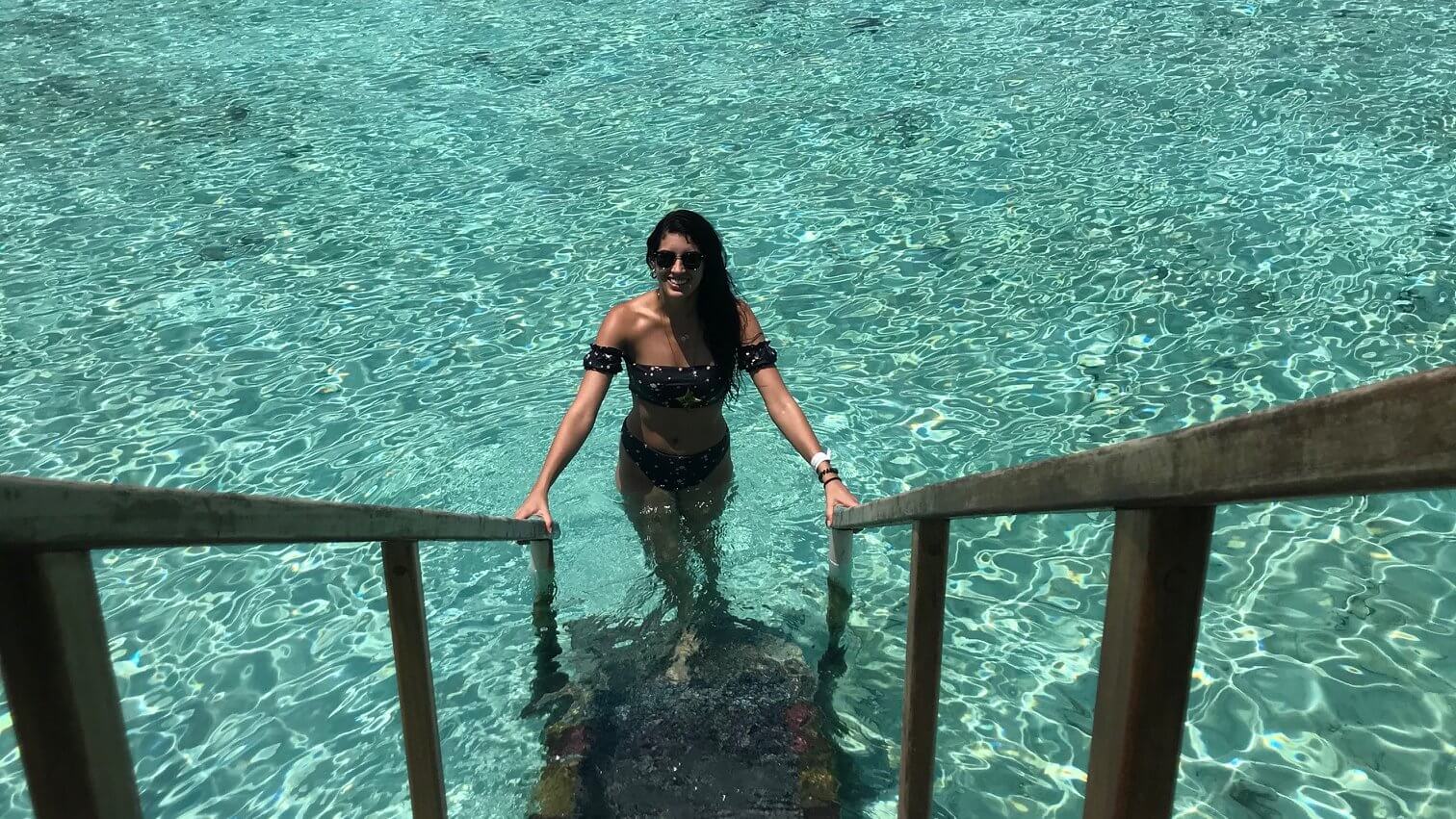 Culture and customs
It is worth noting that the Maldives is a Muslim country, and there are some customs you should adhere to when visiting. You are not allowed to bring alcohol into the country, so definitely don't go crazy duty-free on your way over, as contraband will be confiscated and you won't be getting it back! It is also illegal to bring in any pork products or religious texts.
If you are visiting one of the local islands, then you will need to dress modestly in public. However, this only applies on any of the islands where locals live. On the Maldives resort islands, you are free to wear what you like.
The currency in the Maldives is rufiyaa. If you're planning on visiting resort islands, likely, you won't even need any of this currency as everywhere accepts major credit and debit cards now. However, you may want to take some cash as tipping staff is customary. It's acceptable to tip in rufiyaa or US dollars. There are currency exchange booths and ATM machines at the airport.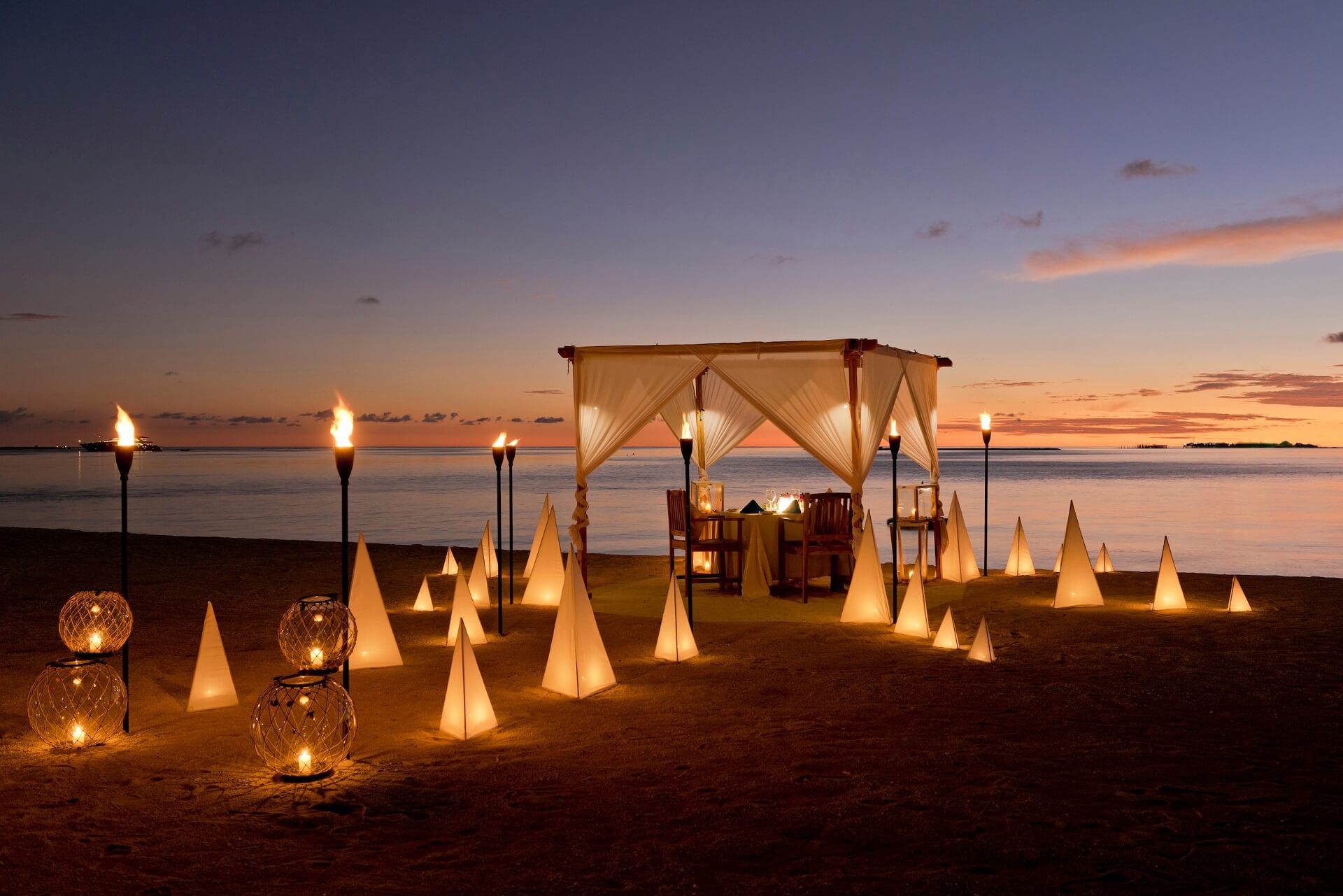 Where to stay and what to do
One & Only Reethi Rah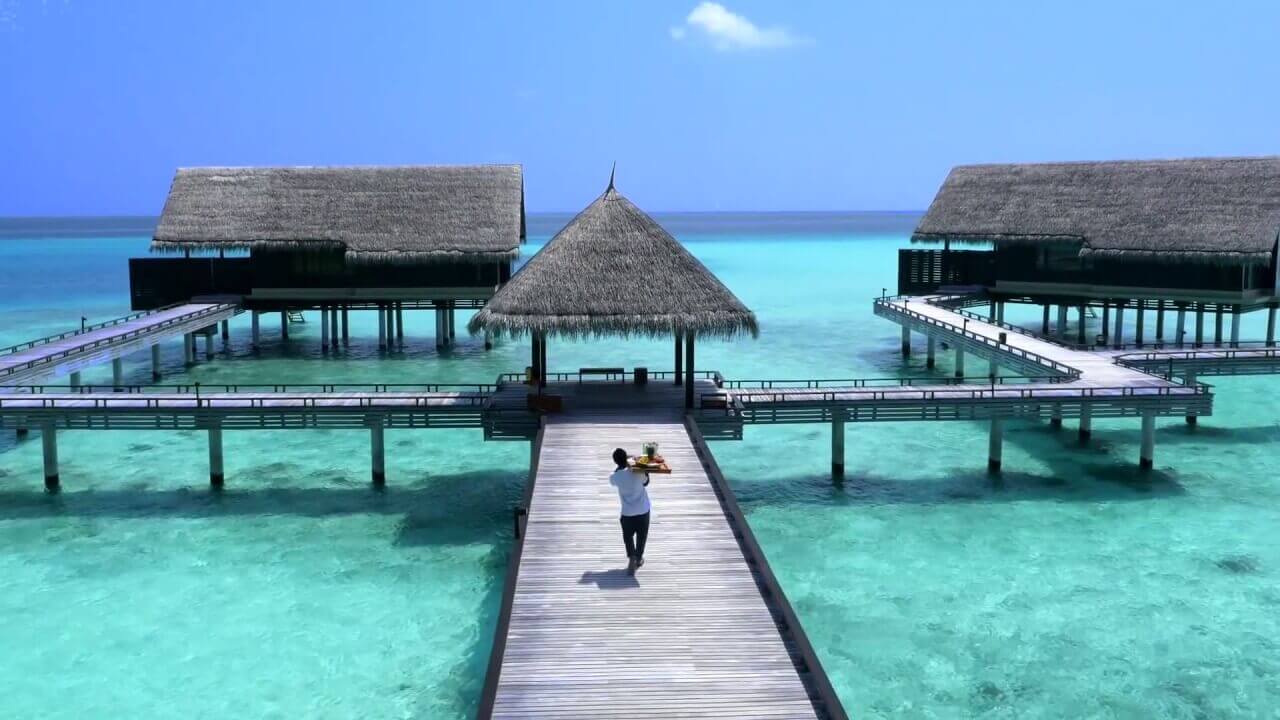 The One & Only Reethi Rah is the go-to resort for newlyweds and A-listers. For ultimate glamour and opulence, this is the resort to go to. It is one of the most highly-rated resorts in the Maldives.
It features 128 beautifully designed and decorated thatch-roof villas located on perfect white sandy beaches, in secluded lush jungles and of course, out on stilts in the ocean. Everything about this resort is extravagant - especially the food.
Guests are treated to a wide range of culinary experiences, from casual beach dining to top-class fusion cuisine from all over the world. Complimentary services include laundry and garment pressing, sea salt baths and even water sports activities like snorkeling, canoeing, windsurfing and more!
This is also a great place to pamper yourself and treat yourself to a day in the luxurious on-site spa.
Dusit Thani Maldives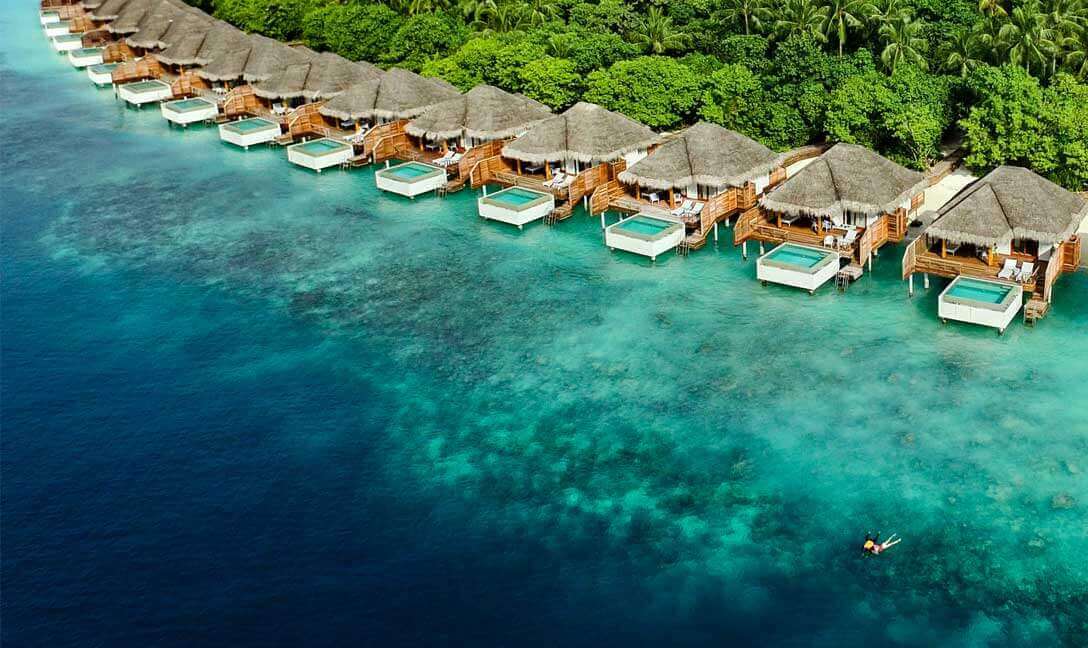 Dusit Thani resort offers guests their own personal butler for the duration of their stay - it doesn't get more luxurious than this! Your butler will drive you around the island in a golf buggy or bicycles can be provided to get around.
This resort features the largest infinity pool in the Maldives, full-size tennis courts and a wide range of beautifully fresh food daily. The island also gets bioluminescent plankton on the beach at night so definitely don't miss checking out this amazing sight! This resort runs some of the best dive packages so be sure to check them out if diving is your thing.
Angsana Ihuru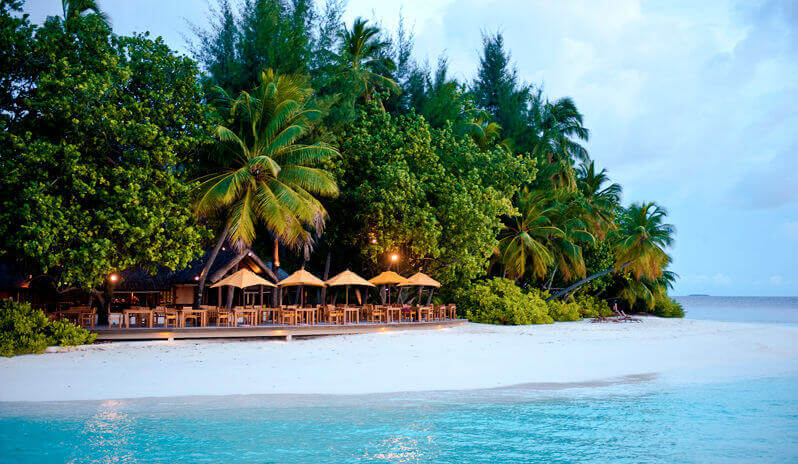 Angsana Ihuru is definitely one of the most romantic resorts. It's all about intimacy here - perfect for honeymooners! It's one of the smallest islands in the Maldives and with sunset cruises and private candlelit dinners on the beach, the service is all intended to make you feel special.
The coral reef is one of the best on offer so expect to see a lot of marine life - dolphins, turtles, sharks, clownfish and more!
Our Best Selling Tour
All-Inclusive

Volcano Adventure: A Trek to Mount Ijen & Mount Bromo

If you're feeling active and would like to experience Bali from higher heights, jump on board our Volcano Adventure: A Trek to Mount Ijen & Mount Bromo tour. This all-inclusive, 3-day tour encompasses all of the amazing sights and experiences from stunning sunrises to the famous Sea of Sand, electric blue fire and the world's largest acidic crater lake. Bali tours don't come more mesmerizing than this.
Kurumba Maldives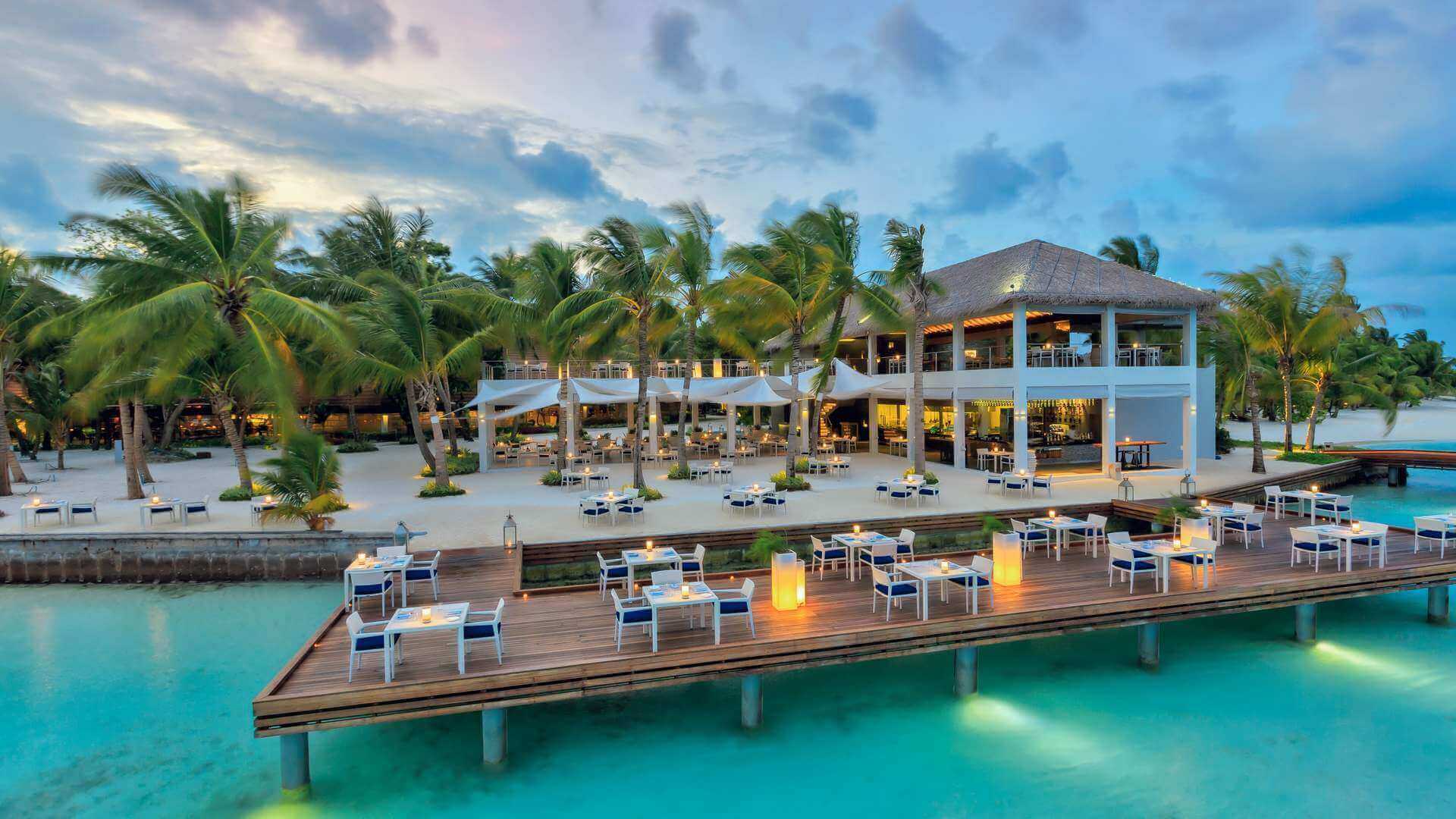 Kurumba resort is known for being one of the original Maldives resort islands and is the biggest, so there is a lot to see and do here. The enormous resort that was once a coconut plantation has everything you can imagine - a fabulous spa, sauna, steam room, tennis courts, indoor fitness center, large infinity pool, private beaches, and a huge selection of dining options.
The range of accommodations here is also quite huge, which means that even though it's premium, it caters to a wider range of budgets. The sea life here is amazing, plus it's really close to Male so it's the perfect place to start or end your Maldivian holiday.
Centara Grand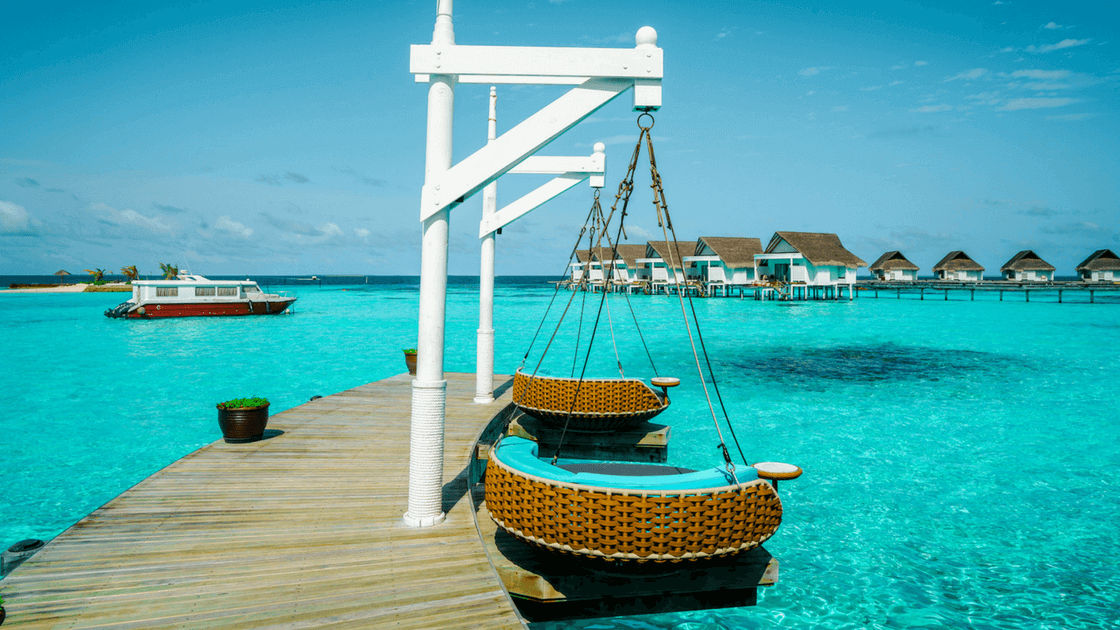 Centara Grand offers over-water villas and beach suites on palm-fringed beaches set around a shimmering lagoon.
The Reef restaurant is a stand-out offering champagne breakfasts, casual lunches and asian-inspired dinners. The Coral bar and lounge is also a great spot to wind down in the elegant lounge area featuring fine wines, teas and handcrafted cocktails.
Activities include water sports, tennis, fishing and cooking classes!
Other tips
Go half-board
Most resorts will offer a half-board option which includes breakfast and dinner but no lunch. As most of the resorts have huge buffets, you'll probably find that you won't even need to eat lunch after trying everything on offer at breakfast and dinner! This will save you a bit of cash and ensure that you don't over-indulge too much.
Move around
You don't necessarily have to stick to one resort for your whole Maldives trip. Move around to different islands to get a slightly different experience. This also means you can splash out on a really expensive resort for a few nights and then reign it back in at a more budget local one. It's all part of the adventure!
Make the most of the incredible food
Some resorts, such as Soneva Jani offer special food rooms, including an incredible ice cream room that offers over 68 different flavors of ice cream (with dairy-free options too), as well as a chocolate room and cheese tasting room.
Go fishing and eat the freshest catch you've ever had!
Many resorts draw their food influences from rich and vibrant Maldivian cuisine. If you want to sample some local dishes, then try some bubbling coconut curries, breadfruit, and cassava, and don't forget the freshly caught fish. Why not go on a fishing trip and catch your own?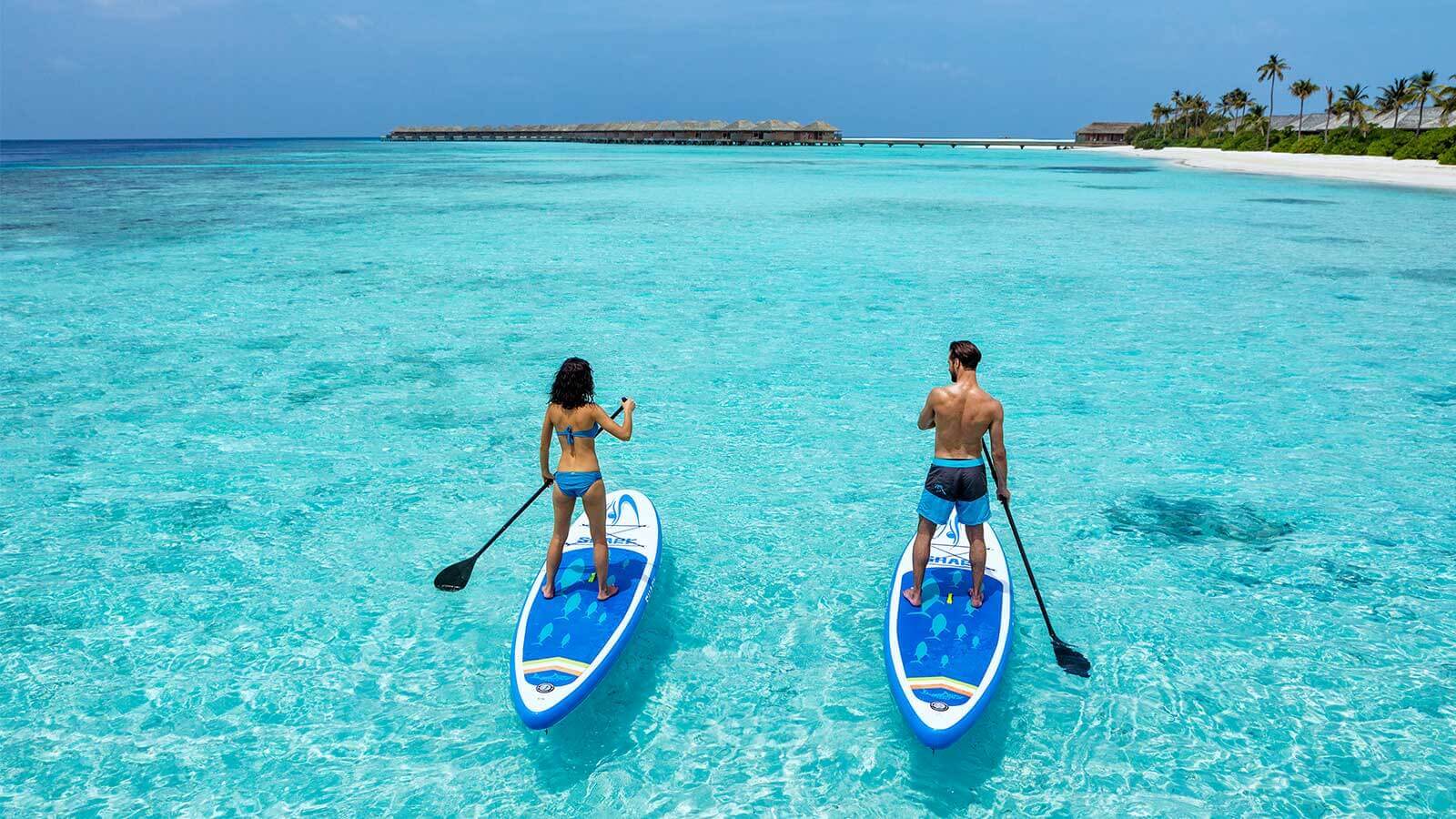 Get your VACATION on!
Expertly curated emails packed full of vacation inspiration, travel tips and more!