Everything You Need To Know Before You Visit Batu Caves
Everything You Need To Know Before You Visit Batu Caves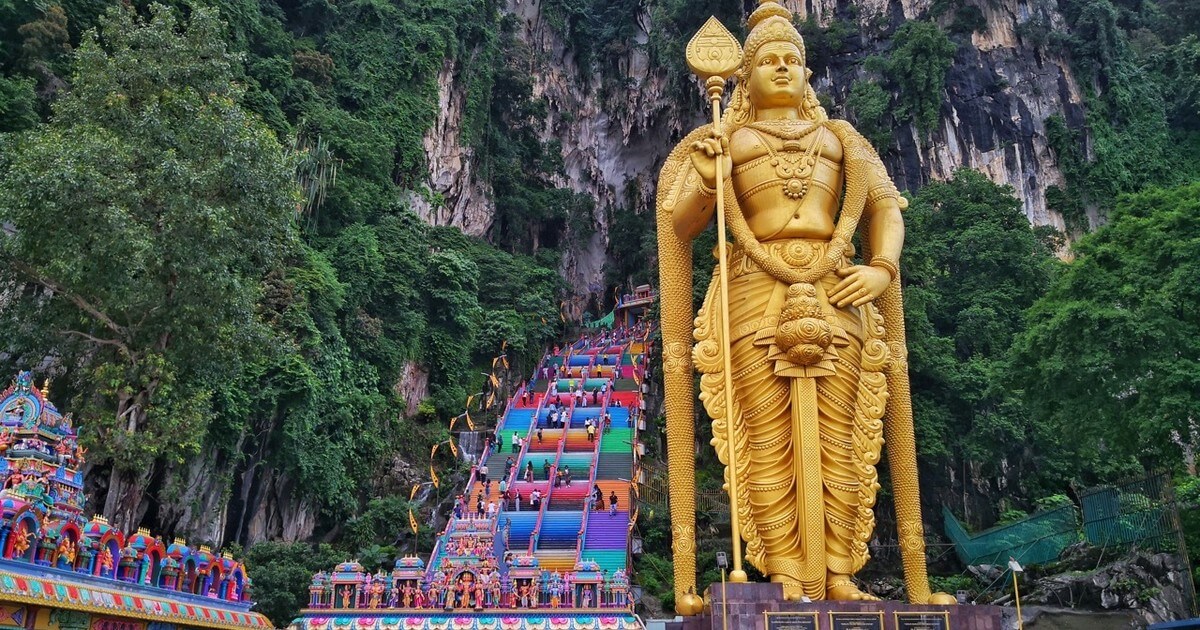 If you're heading to Kuala Lumpur, the Batu Caves should definitely be on your bucket list - a highlight for any traveler venturing to the city. The caves themselves have been around for over 400 million years and the mouth of the cave was said to look like the head of a spear, so the caves were dedicated to Lord Murugan, the Hindu God of war.
Hence the HUGE Lord Murugan statue that guards the entrance. The series of caves that run through the limestone mountain are filled with more incredible shrines to the Gods. Once you pass the statue, be prepared to make the climb up 272 colorful stairs - and watch out for the monkeys! Here's everything you need to know before you go.
Our Top Trending Kuala Lumpur Tours
Arrive early and check the sunrise time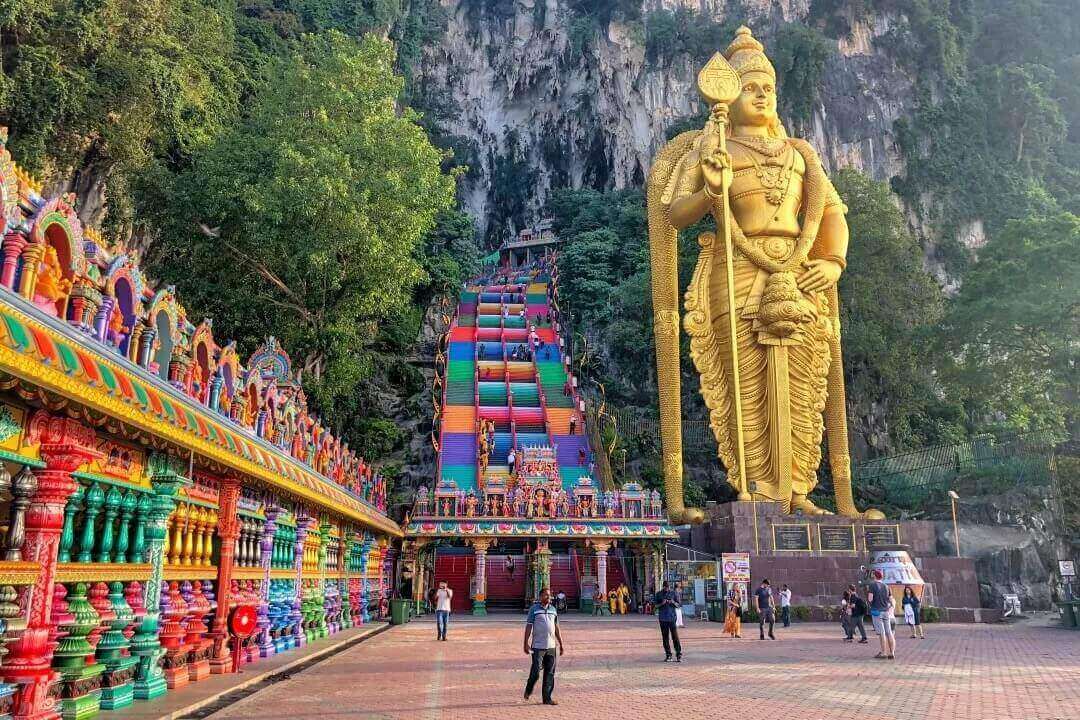 Get setting those early alarms! The walk up to the Batu Caves actually isn't that bad, but don't make it harder for yourself by having to compete with crowds and the blaring sun.
We would suggest getting there early, but not too early. You don't want to be making the climb in the dark.
Around 7:30am is probably best but do check what time sunrise will be on the day you are planning to go.
Follow the dress code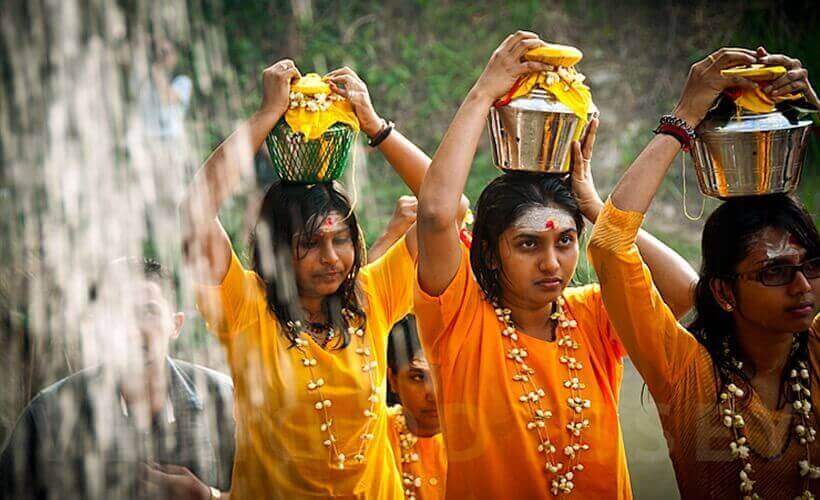 If you've been to pretty much any other religious temple in the world, you'll be aware that there is usually a modest dress code in place.
When you arrive at Batu Caves there will be members of staff scanning the crowd to make sure this is adhered to.
This means a long skirt or pants for women, and make sure your shoulders are covered. For the guys a t shirt and shorts or long pants will be fine.
Don't worry if you do arrive in the wrong clothing though - you can rent a sarong there for less than one dollar.
Be aware of the stairs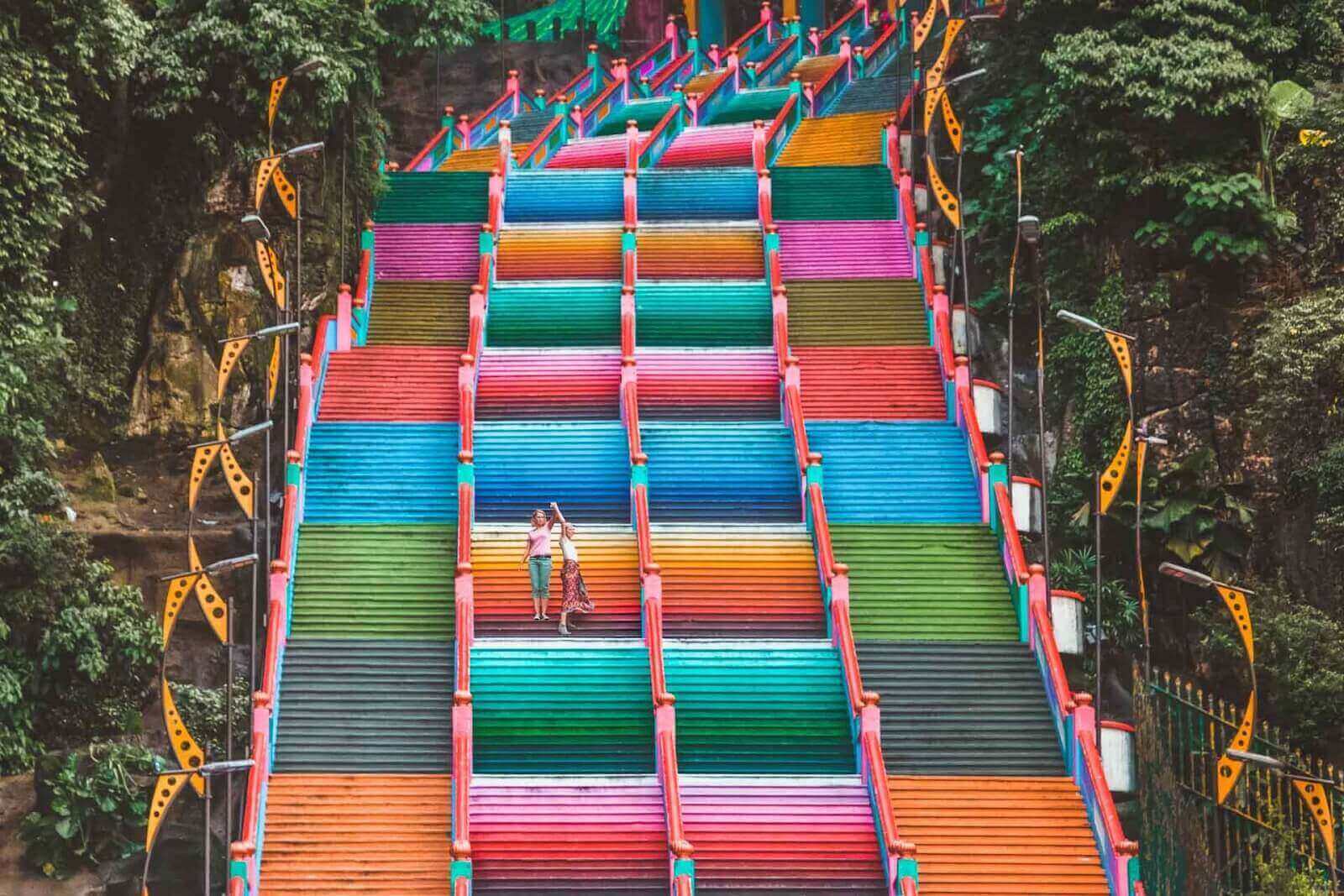 Remember that there are 272 steps to climb to enter the caves - in reality it's not that much but this depends on your age and fitness level!
The climb is not advised for anyone with heart problems, so know your limits.
Watch out for monkeys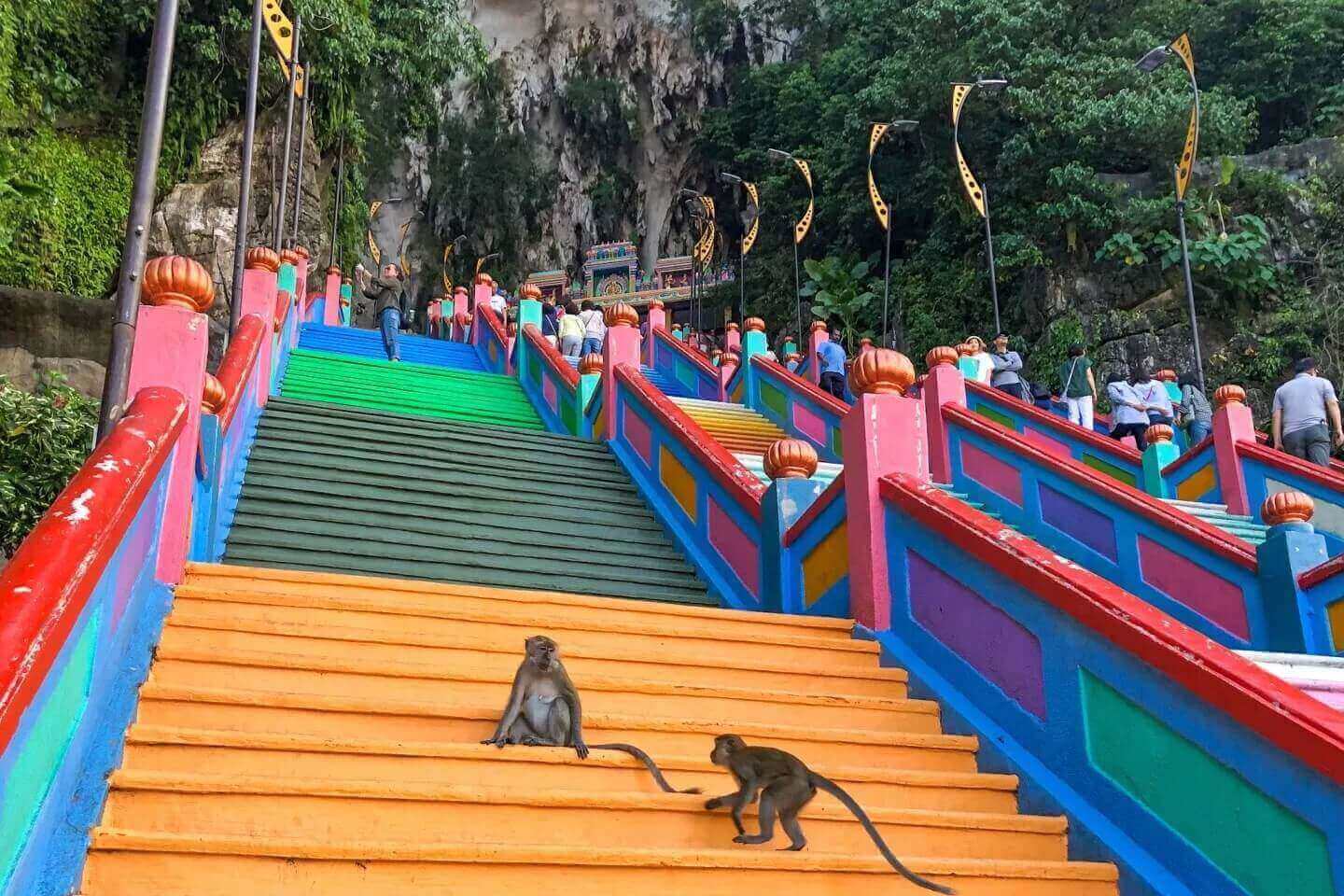 The Batu caves are home to a few packs of monkeys. These guys won't harm you but they do have a bit of a reputation for grabbing phones and bags away from people so just be sure to keep an eye on your belongings!
Our Best Selling Tour
All-Inclusive

Kuala Lumpur By Night: A Magical Light Experience

Kuala Lumpur comes alive at night! Embark on our Kuala Lumpur By Night: A Magical Light Experience and your personal, fun and friendly tour guide will show you just how extraordinary this city looks when the sun goes down. You will see the sunset from the Kuala Lumpur Tower which includes special access to the Sky box, witness the lanterns at Thean Hou Temple and watch the stunning dancing fountains at Lake Symphony. It really is one of our most exciting, all-inclusive KL trips that can be enjoyed by all ages!
Respect the religion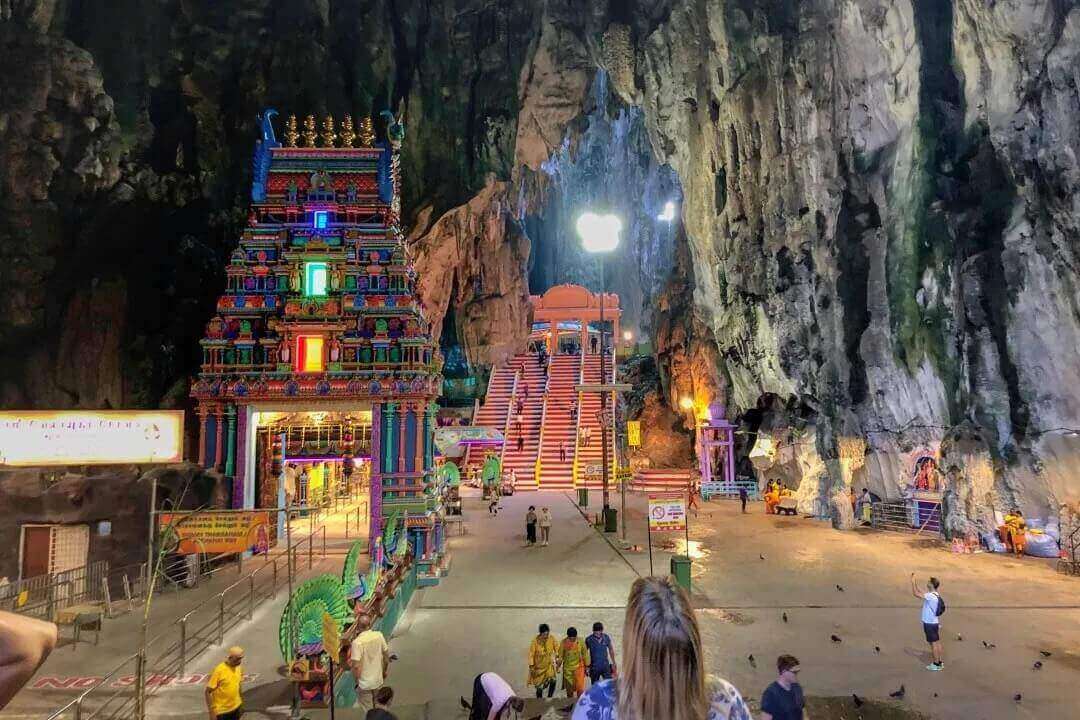 It's important to remember that this is a place of culture and religion, not just a tourist attraction.
Every day hundreds of people make the trip up the Batu Caves to pay their respects and make offerings. You will see people carrying their offerings dressed in traditional clothing.
Be respectful and try not to disrupt their years-old tradition!
Other useful tips:
Admission to Batu Caves is free

The caves are open all year round from 7am to 7pm

The area is not very handicap-accessible, so do bear this in mind

There are many food stalls and restaurants outside the entrance to the Batu Caves, but they are slightly pricier than elsewhere in KL

Do bring your own drinking water
Other than that, enjoy this amazing opportunity to see such a stunning place of cultural importance!
Get your VACATION on!
Expertly curated emails packed full of vacation inspiration, travel tips and more!