Getting Around in Phuket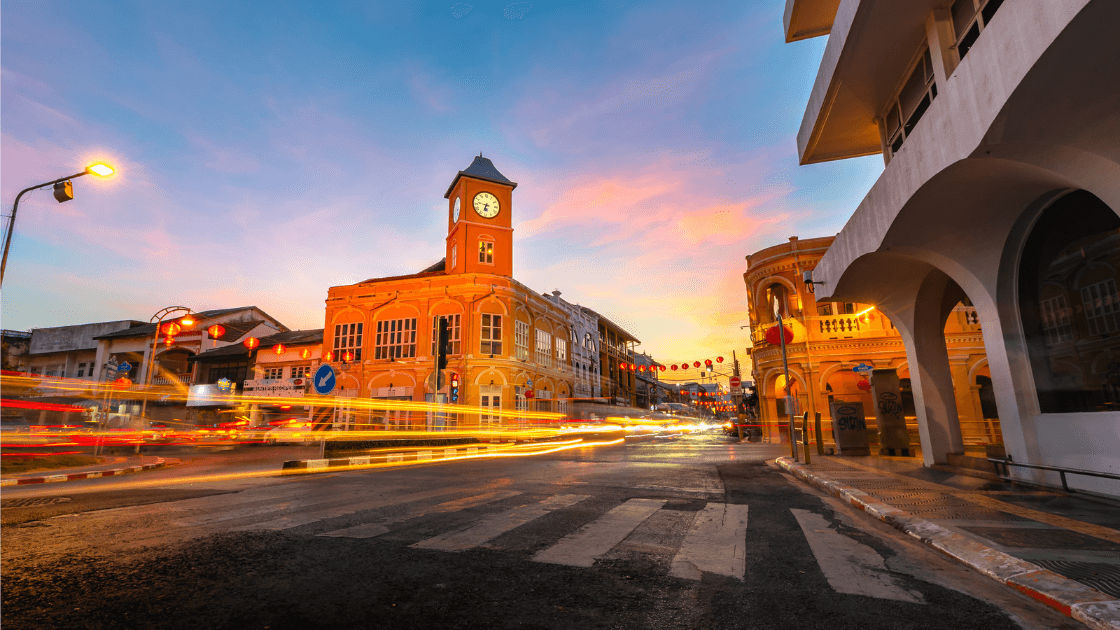 Planning a tour in Phuket and eager to explore every nook and cranny of the island? Then it's time to think about how you will get around! Lucky for you, there are plenty of options, depending on your budget and comfort level.
From taxis and tuk-tuks to motorbikes and public transportation, we'll cover all the different modes available to help you easily explore the island. Whether you're looking to relax on the beach, hit the local markets, or discover some of Phuket's hidden gems, we've got you covered.
Our Best Selling Tour
All-Inclusive

Phuket Giant Water Lilies and Temple Tour

This Instagram friendly experience is the perfect option if you're looking for Phuket tours with a difference! The all inclusive Phuket Giant Water Lily and Temple Tour takes you to some unforgettable spots, giving you the chance to visit a unique lotus pond with some of the biggest lily pads in the world, take some drone shots for Instagram, visit Phuket's oldest temple and two iconic golden Buddha statues.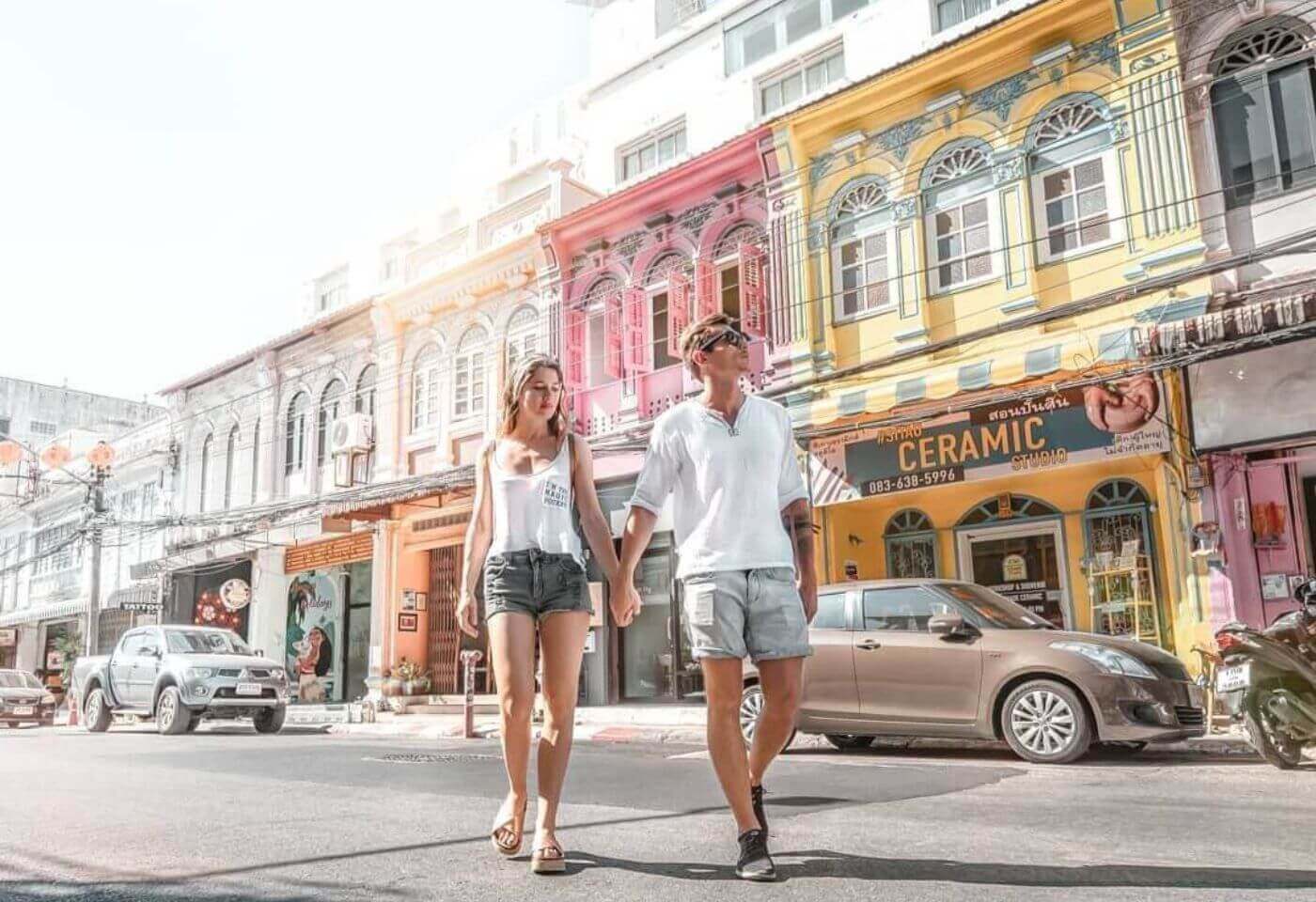 But before we dive into the specifics, we want to give you the lowdown on traffic in Phuket. Trust us – knowing what you're getting into before you hit the road is crucial. So let's dive in and explore the best ways to get around in Phuket!
Traffic in Phuket can be quite an adventure! If you're used to smooth sailing on your daily commute, you might want to brace yourself for a bit of chaos on the roads. But don't worry; with a little bit of patience and a sense of adventure, you'll be just fine.
First, it's important to note that traffic in Phuket can be unpredictable. You might be stuck in a jam for longer than expected, so plan accordingly. But here's the good news - traffic can also be an excellent opportunity to take in the sights and sounds of the island. You might even discover a hidden gem along the way!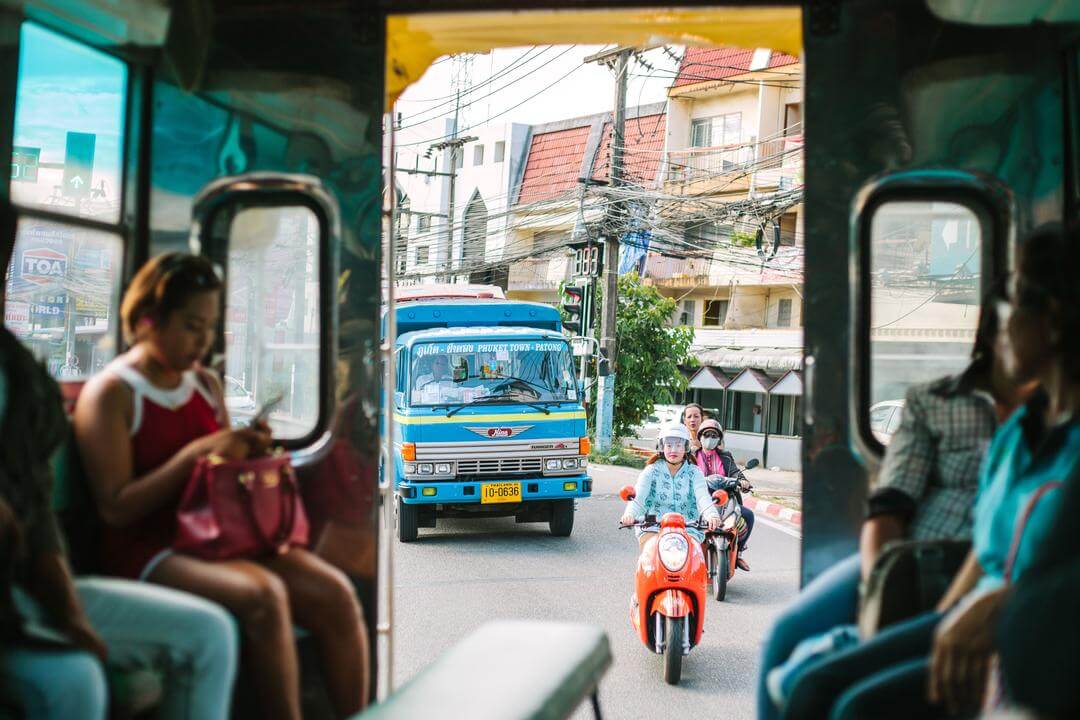 Here are a few things to keep in mind when navigating the roads:
Traffic can be heavy, especially during peak tourist season (November to February) and around major holidays. Be prepared for slow-moving traffic and plan extra time for getting around.
Motorbikes and scooters are a popular mode of transportation in Phuket, and they can weave in and out of traffic pretty easily. If you're not comfortable driving a motorbike or scooter yourself, consider hiring a tuk-tuk or taking a taxi instead.
Be aware of local driving customs. In Thailand, it's common to use your horn to let other drivers know you're coming up behind them or to signal that you're passing. And don't be surprised if you see a few cars driving the wrong way down a one-way street!
Watch out for pedestrians and animals. Phuket is home to many street dogs and cats, so keep an eye out for them when driving. And be aware that pedestrians may not always use crosswalks or pay attention to traffic signals.
Finally, try to relax and enjoy the ride! Traffic in Phuket can be a bit overwhelming at first, but once you get used to it, you'll be able to appreciate the island's unique energy and charm. And if all else fails, take a deep breath and remember that you're on vacation!
In the end, whether you choose public transportation, driving, or hiring a driver, getting around in Phuket is an experience. So sit back, relax, and get ready for an adventure!
Arriving in Phuket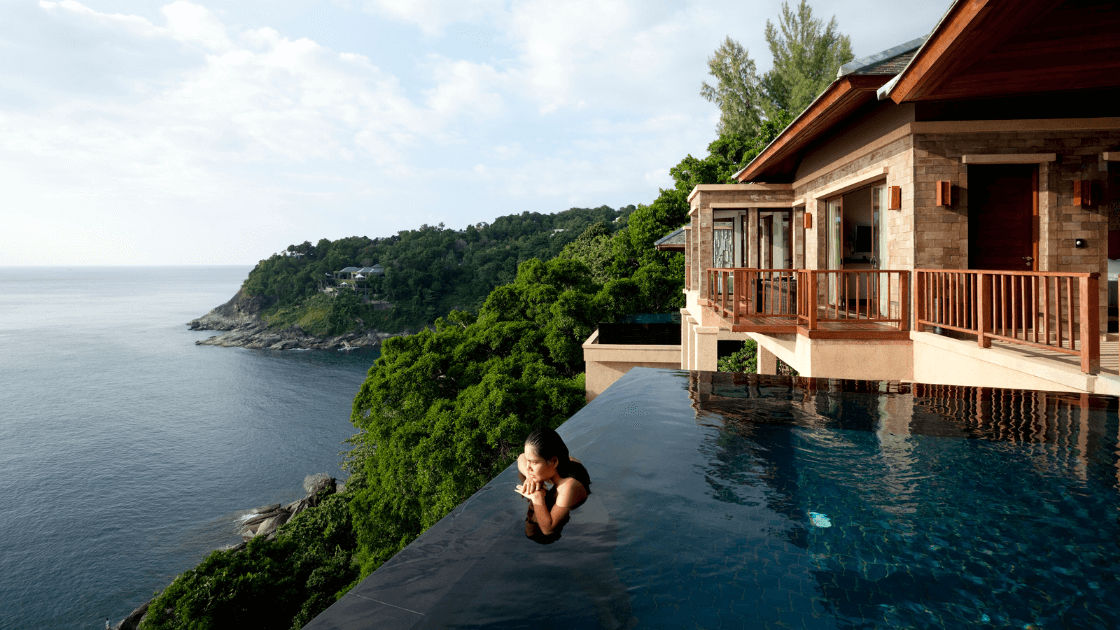 First things first - you'll need to get from the airport to your accommodation. If you've arranged for transportation beforehand, great! If not, don't worry. There are plenty of taxis and private cars available at the airport. Just be sure to negotiate the fare before you get in.
Taxis in Phuket don't use meters, so it's important to agree on a price with the driver before you start your journey. Prices can vary depending on the time of day, your destination, and the driver, so be sure to ask around and get an idea of the going rate.
Another thing to keep in mind is that some taxi drivers might try to overcharge you, especially if you're a tourist. Don't be afraid to haggle a little bit, but also be respectful of the driver and their livelihood.
If you're staying at a hotel or resort, they may offer a shuttle service or have recommended taxi services. These can be a good option, as they're often reliable and well-vetted by the hotel.
The Easiest Ways To Get Around in Phuket
Rent a scooter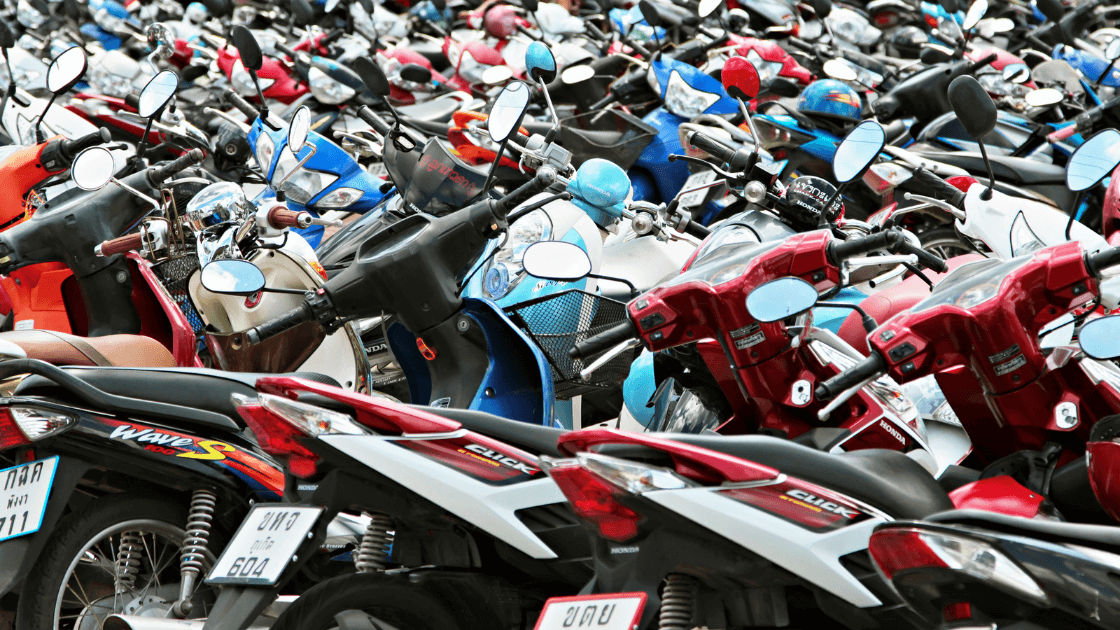 If you're looking for a fun and adventurous way to get around in Phuket, renting a scooter is a great option! There are plenty of places in Phuket where you can rent a scooter, but choosing a reputable one that provides good quality and safe vehicles is important. Look for a shop with good reviews, well-maintained scooters, and an explicit rental agreement.
Top tip, though – always inspect the scooter before renting it. Check for any damage or scratches, and make sure all the lights, brakes, and other features are working properly. This will help you avoid any issues or additional charges when you return the scooter!
Make sure you have an international driver's license. This is required by law in Thailand, and you could face a fine or even imprisonment if you're caught riding without one.
When you're ready to hit the road, ensure you have all the necessary safety gear. This includes a helmet (which should fit snugly and be fastened at all times), closed-toe shoes, and appropriate clothing for the weather. It's also a good idea to bring a map or GPS device and a way to keep your belongings secure while you're riding.
One of the great things about renting a scooter is that it allows you to explore at your own pace. You can stop wherever you want, take in the sights, and get off the beaten path. Just be sure to stay alert and follow local traffic laws, which may differ from what you're used to.
Ride-Hailing App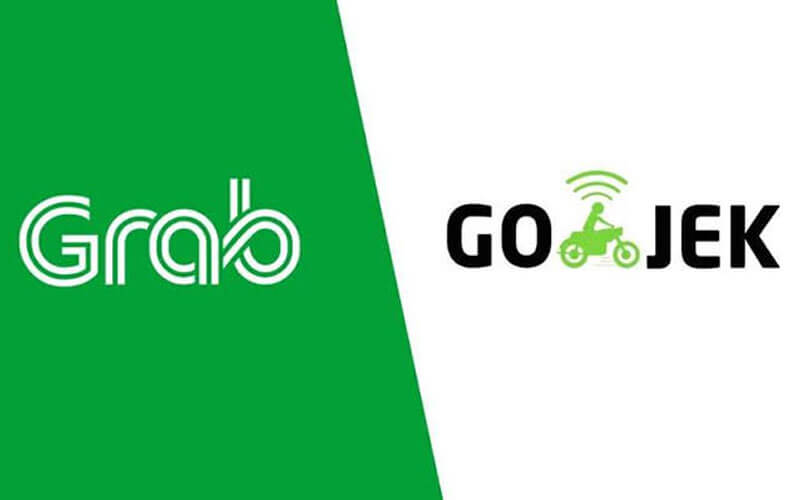 If you're not feeling up for driving or negotiating with a taxi driver, using a ride-hailing app is the easiest way to get around. Apps like Grab and Gojek are popular in Phuket and offer a convenient, reliable, and affordable way to get around.
All you need is a smartphone with an internet connection to use these apps. Simply download the app, create an account, and enter your pickup and drop-off locations. The app will then show you the estimated fare and wait time for a driver to pick you up.
One of the great things about using a ride-hailing app is that you can track your driver's location and ETA in real time. This means you won't have to worry about waiting outside in the heat for your ride to arrive.
Another benefit of using a ride-hailing app is that the fare is calculated automatically based on the distance and time of the journey. This means you won't have to negotiate with the driver, and you'll know exactly how much you're paying upfront.
Hire a Private Car or Book a Guided Tour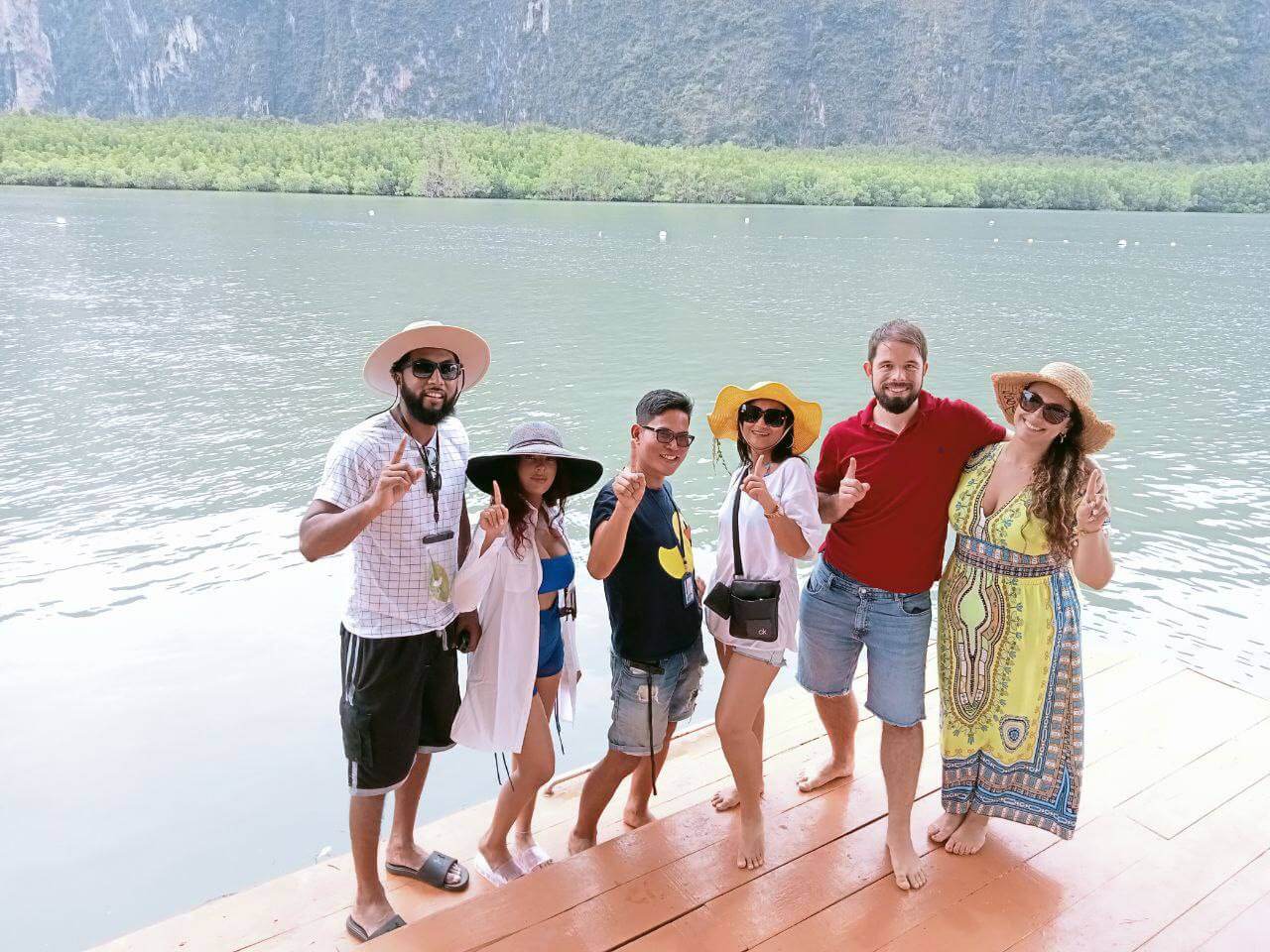 With a private car, you get to choose where you go and how long you stay there while enjoying the comfort and privacy of your own vehicle. And the best part? You don't have to deal with the hassle of public transport or worry about finding your way around unfamiliar roads. You can get a car with a driver for around THB 2,500 daily.
Booking an all-included guided private tour in Phuket might be the way to go! Think of it like having your own private driver and personal guide (with photography skills, to boot!). The best part is you can customize your itinerary and visit all the must-see attractions at your own pace without worrying about a thing. That's because everything is already included in your tour - from the car and English-speaking guide to food, water, and even entrance fees. So all you have to do is show up and enjoy the ride!
When deciding between a private car and a guided tour, consider your budget, travel style, and interests. A private car might be the better choice if you prefer more flexibility and privacy. A guided tour might be more up your alley if you want to learn more about the local culture and history.
Public Transportation


Ready to get around Phuket like a local? Public transportation is the way to go! Whether you're looking to save some money or just want to experience the authentic vibe of the island, there are plenty of options to choose from!
First up, we've got the classic tuk-tuk. These three-wheeled vehicles are perfect for short distances and offer a fun and unique ride. Make sure to negotiate the fare before getting in, as prices vary.

If you're looking for something a bit more comfortable, hop on one of the many air-conditioned buses that run throughout Phuket. They're a great way to get from one end of the island to the other without breaking the bank.

For a truly local experience, try taking a songthaew. These converted trucks offer a ride similar to a shared taxi, with a set fare for specific routes. They're a great way to meet locals and soak up the culture of Phuket.

And, of course, the discussion of public transportation in Phuket would only be complete by mentioning the iconic longtail boats. These colorful vessels offer a unique way to explore the coastline and nearby islands, with breathtaking views you won't miss.
One final tip: always make sure to carry small bills and change for your fare, as drivers may not have change for larger bills. With these tips and tricks, you'll navigate the island like a pro in no time!
Conclusion
Congratulations, you're now an expert on getting around in Phuket! With so many transportation options to choose from, it can take time to figure out where to start. And as you embark on your Phuket adventure, remember to prioritize safety, haggle like a pro, and, most importantly, have a blast!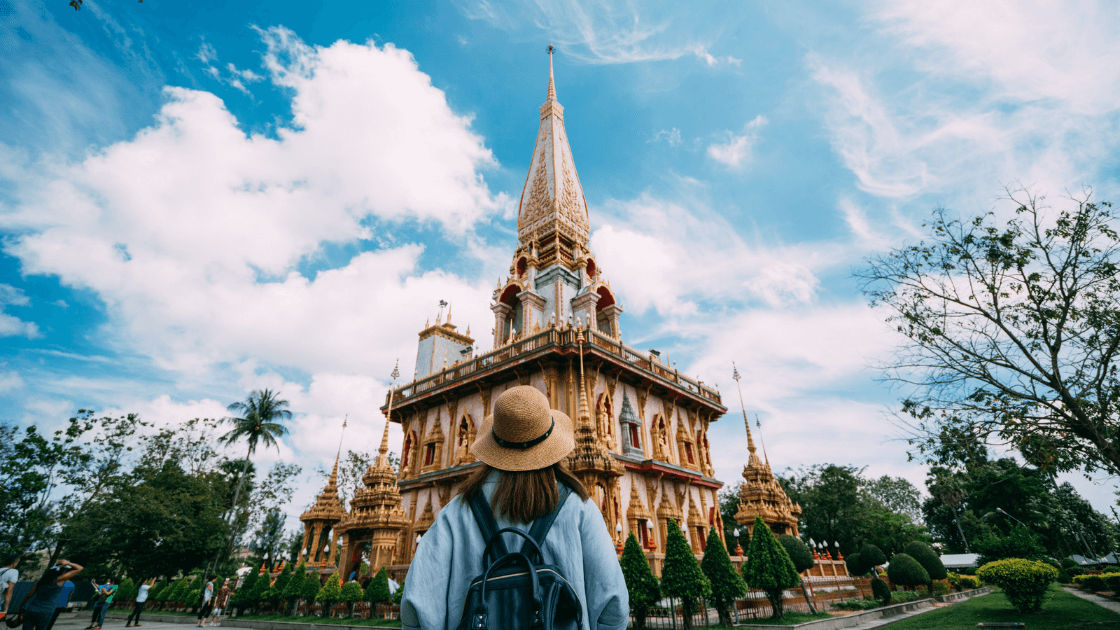 With its jaw-dropping beaches, fascinating culture, and mouth-watering cuisine, Phuket is a traveler's paradise just waiting to be explored. So whether you're cruising on a scooter, riding in a private car, or hopping on public transportation, keep your senses open and let the magic of Phuket guide you on an unforgettable journey.
Get your VACATION on!
Expertly curated emails packed full of vacation inspiration, travel tips and more!