How To Be A Responsible Traveler
How To Be A Responsible Traveler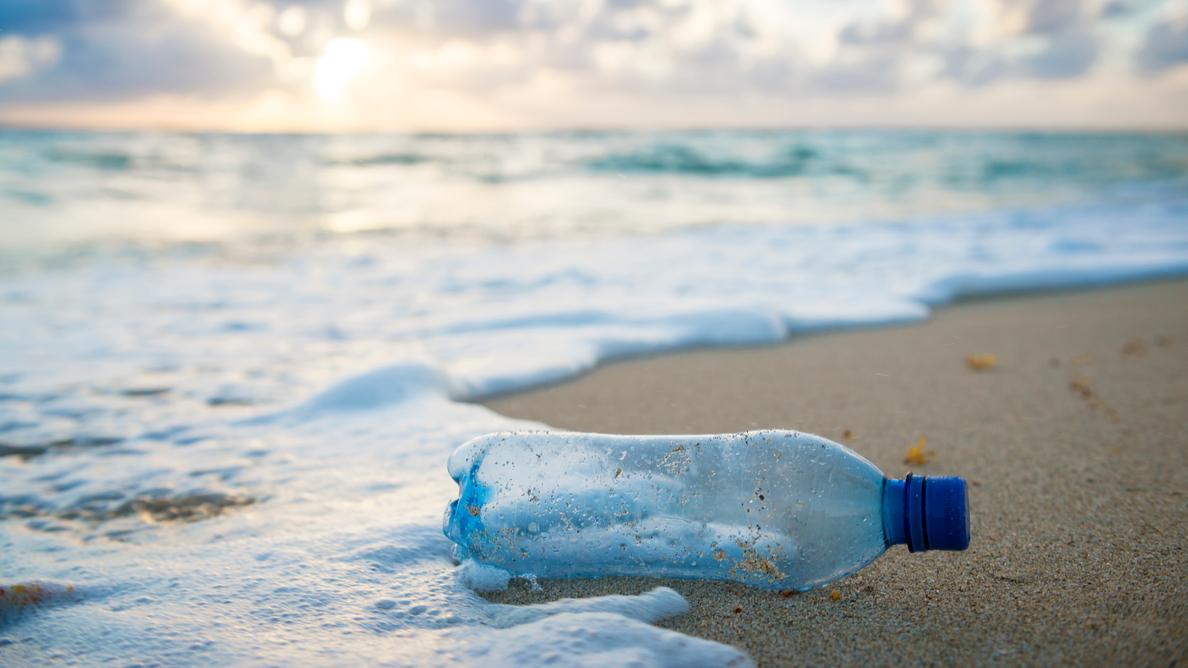 With everything that's going on at the moment, now more than ever, we should be doing everything we can to look after our beautiful planet. Like me, you probably want to see as much of it as you possibly can! Unfortunately, traveling can leave quite a heavy footprint on the earth.
But there are a few things you can do to try and reduce your mark. Here are my top tips. Remember - no action is EVER too small, and we all have the power to change our perspective, impact and reality!
What is responsible travel, anyway?
Responsible travel is all about having an active awareness about the effect that travel has on destinations and cultures around the world.
It's about considering your own impact and that of the travel providers you choose, and taking responsibility for ensuring that every aspect of your vacation - from the transport you take, the places you stay, the way you interact, and the companies you support - are as sustainable as possible.
If anything, it's about traveling with awareness, kindness, and mutual respect for the world around you, making small choices with big impacts, and at least attempting to leave no trace of your wanderings.
Tip #1 Respect locals and their culture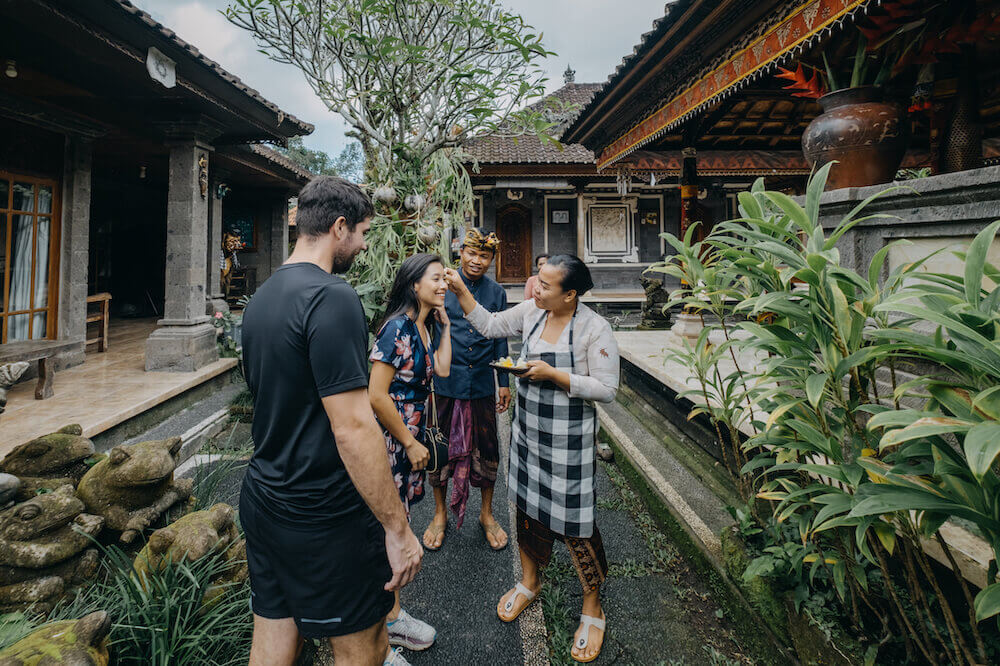 When visiting a foreign country, it's important to remember that you are a guest. Respect that other people and places may view the world very differently to you and that their customs might feel unfamiliar or uncomfortable.
But just because something is different doesn't necessarily mean that it's wrong. So much of the beauty of travel is found in discovering the different religions, languages, and customs that make up our world, and respecting each of these for their individuality is key.
Treat locals how you'd wish to be treated yourself. Follow their example in how to behave and dress (particularly when visiting religious sites like temples) and always travel with respect at the heart of your adventures.
Tip #2 Eat Local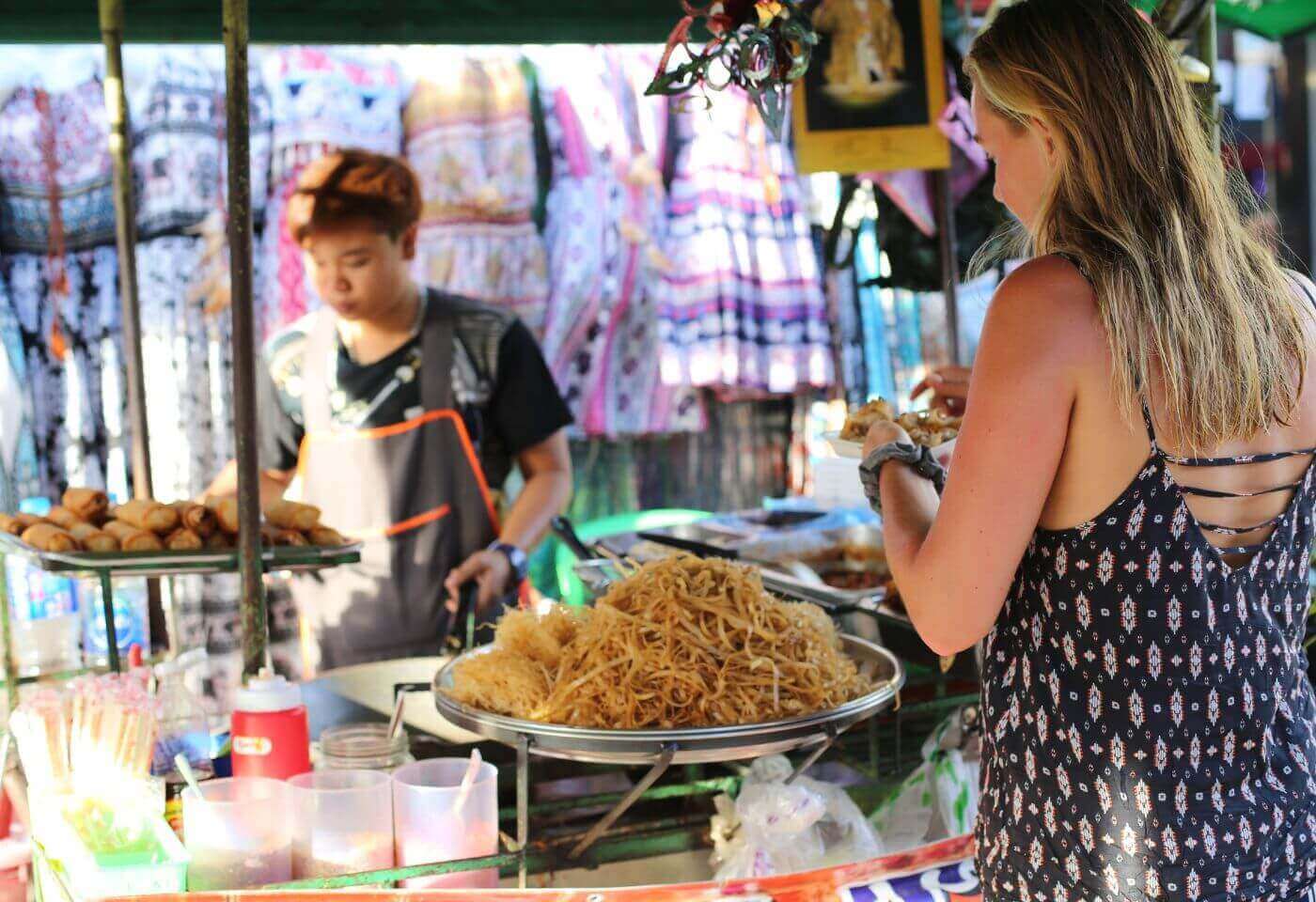 Let's be honest; there really is nothing better than discovering the local cuisine in a country you've never visited before. Not only is the food delicious, it also supports the local economy via the use of local ingredients and produces, keeping many people at work.
So when you visit a destination, make a point of eating from locally run restaurants, street food stands, and markets. Forget the familiar! Not only is it more exciting that way, but you're also helping the local communities support themselves. Bonus - eating locally also cuts down carbon emissions from transporting frozen foods across the country. A win-win for all!
Tip #3 Shop locally and support family-run businesses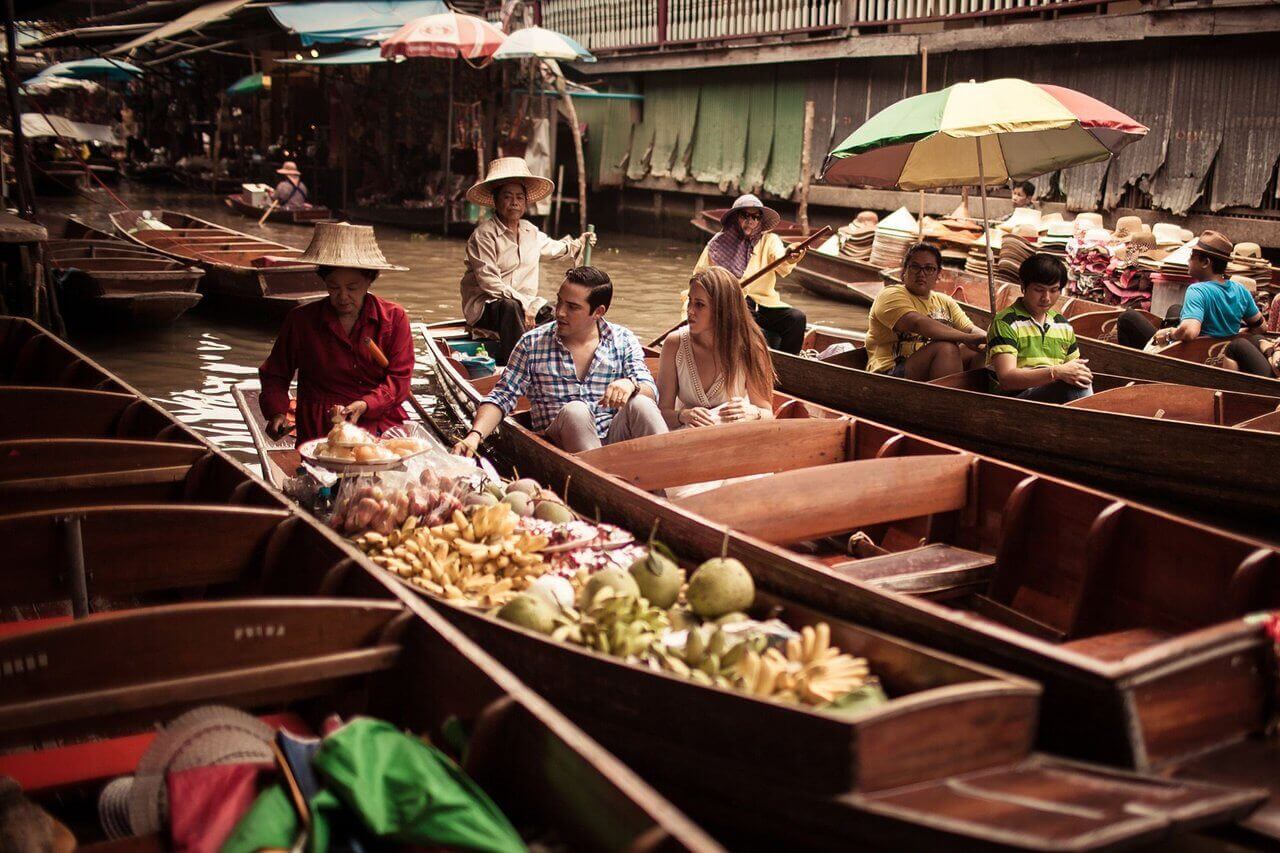 Buy your souvenirs from talented local sellers and craftsmen to help keep centuries-old traditions alive and pour money back into the local community at the source. Who wants another tacky same-same, made in China tourist item when you could have a skillfully crafted, unique souvenir that truly reflects the place you're in?
Definitely not us. If you're in a lively local market, bargaining is all part of the experience. In general, have fun with it and haggle hard but remember to keep it fair. Keep in mind that the goal is to pay the fairest price for everyone, not the cheapest.
Tip #4 Say no to plastic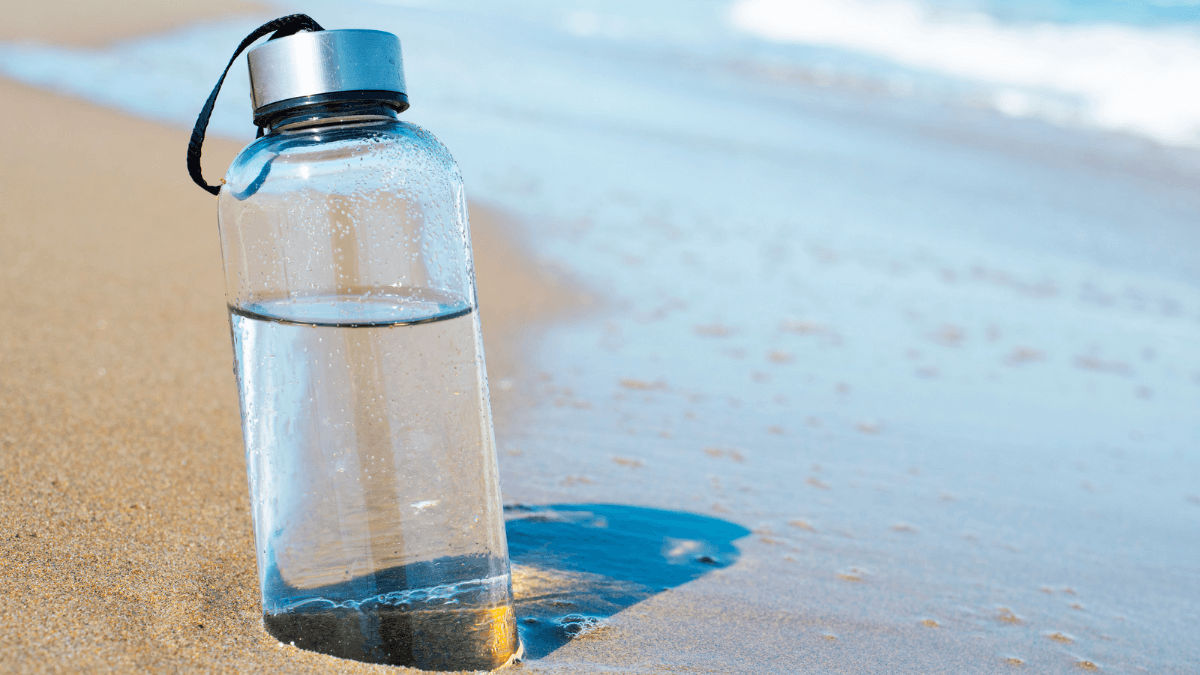 Avoid buying plastic products where possible and definitely say no to plastic bags. Invest in a reusable water bottle and fill it up in your hotel before going out for the day (if possible and safe) to avoid buying multiple plastic bottles that will be discarded once they're empty.
Plus, an insulated bottle will keep your drinking water cool all day - perfect for the hotter destinations! You can also say no to the straw in your cocktails and try to reduce the number of plastic toiletries you use. You can now buy shampoo and conditioner bars which don't need any packaging - eco-friendly and they smell delicious!
Tip #5 Respect the environment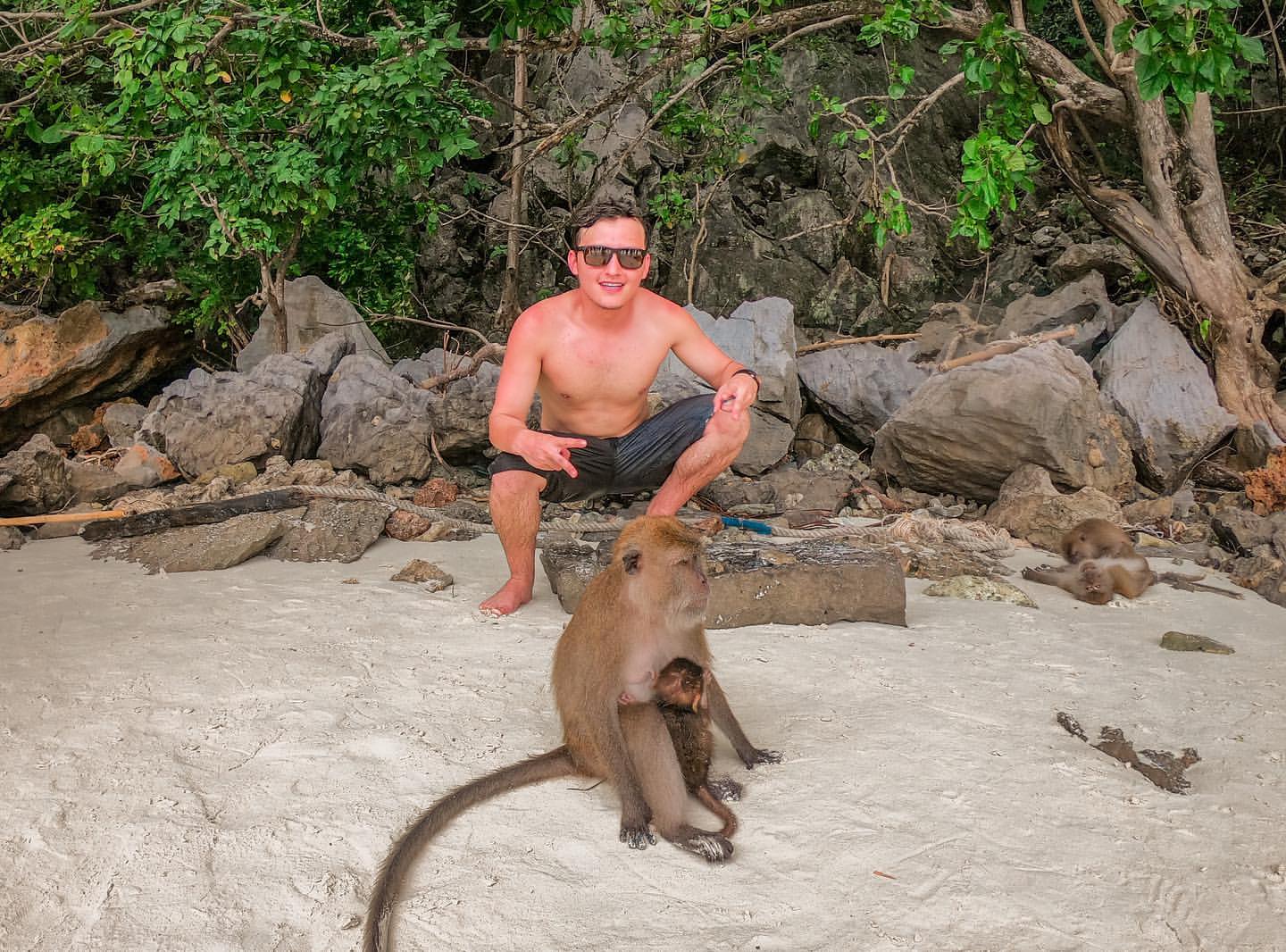 Nobody wants a pile of rubbish ruining their Instagram photo of an otherwise beautiful scene. But sadly, it's becoming common to spot bits of trash on hiking trails, beaches, and national parks all over the world.
Regardless of whether it's your home country or somewhere you're visiting, respect the local environment, and take your trash with you until you can find a trashcan or recycling bin to dispose of it responsibly.
Our Best Selling Tour
All-Inclusive

Phuket Giant Water Lilies and Temple Tour

This Instagram friendly experience is the perfect option if you're looking for Phuket tours with a difference! The all inclusive Phuket Giant Water Lily and Temple Tour takes you to some unforgettable spots, giving you the chance to visit a unique lotus pond with some of the biggest lily pads in the world, take some drone shots for Instagram, visit Phuket's oldest temple and two iconic golden Buddha statues.
Tip #6 Offset your carbon emissions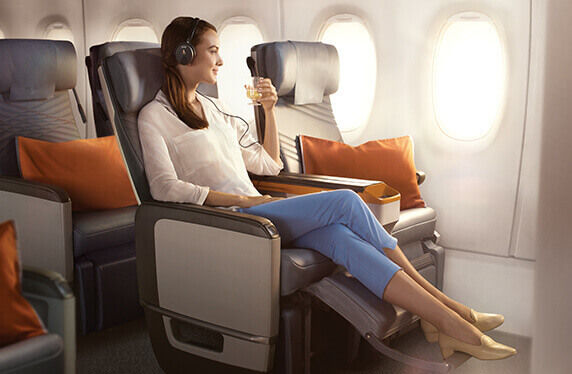 Airline travel has never been more popular or more dangerous to the planet. One simple way to counteract your inevitable carbon footprint is to offset your emissions.
This can be done by calculating your emissions and then making a donation to respective projects around the world aimed at reducing carbon in the atmosphere.
Many airlines don't have the ability to offset your emissions directly, so the best way to do this is via carbonfootprint.com or atmosfair, which allow you to calculate and offset your emissions easily through reputable organizations or global projects.
Tip #7 Walk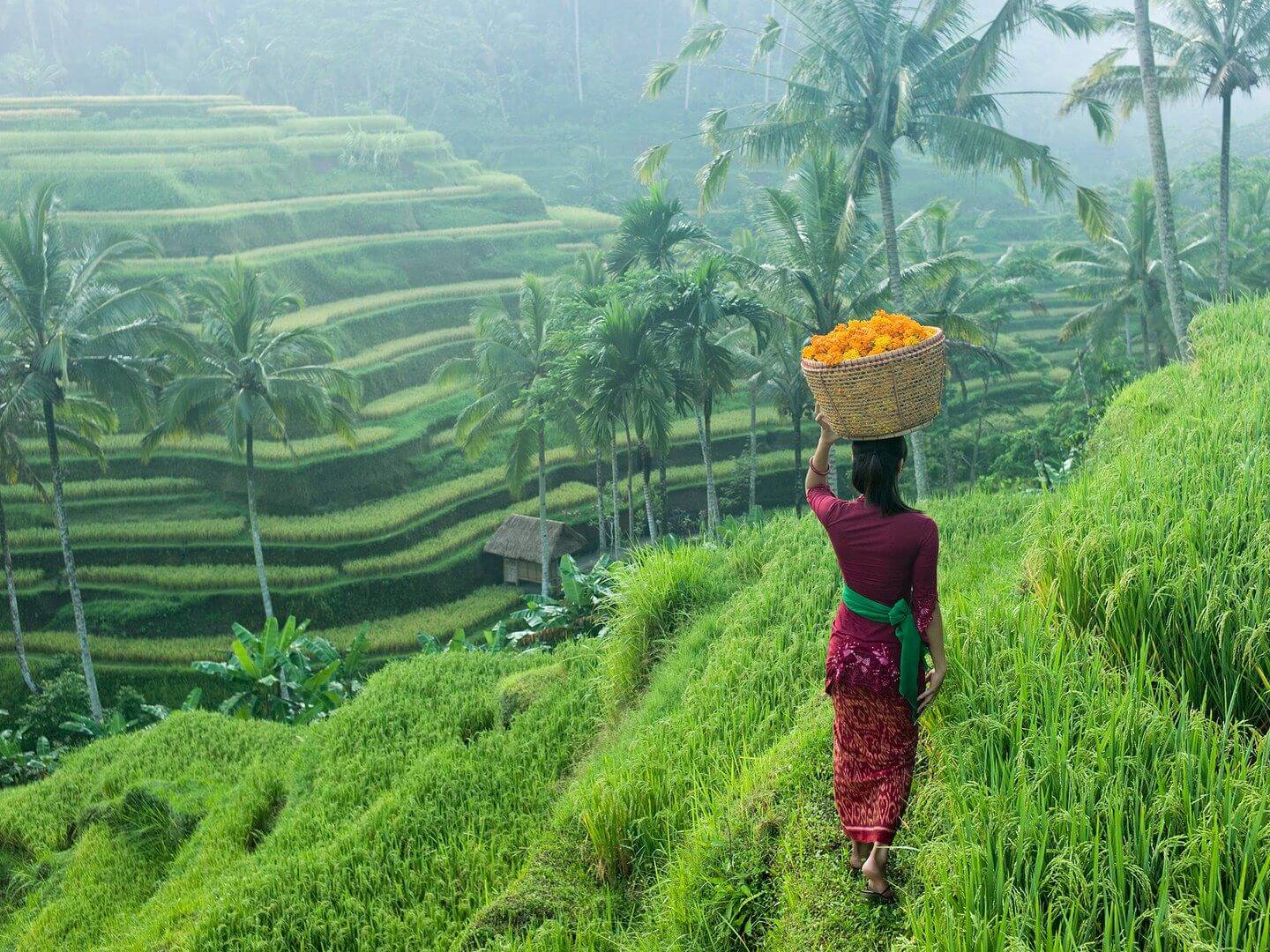 Walking - could anything be more simple and easy? In my humble opinion, the best way to discover a city is by foot anyway, so remember to pack some comfy shoes and get going!
Roaming the streets and invariably getting lost is not only a fun way to approach exploring, but also good for the environment.
These small things can make a huge difference and hopefully help us to keep traveling this beautiful world for as long as we can! We're all in this together.
Get your VACATION on!
Expertly curated emails packed full of vacation inspiration, travel tips and more!