How to Travel Around Vietnam
How to Travel Around Vietnam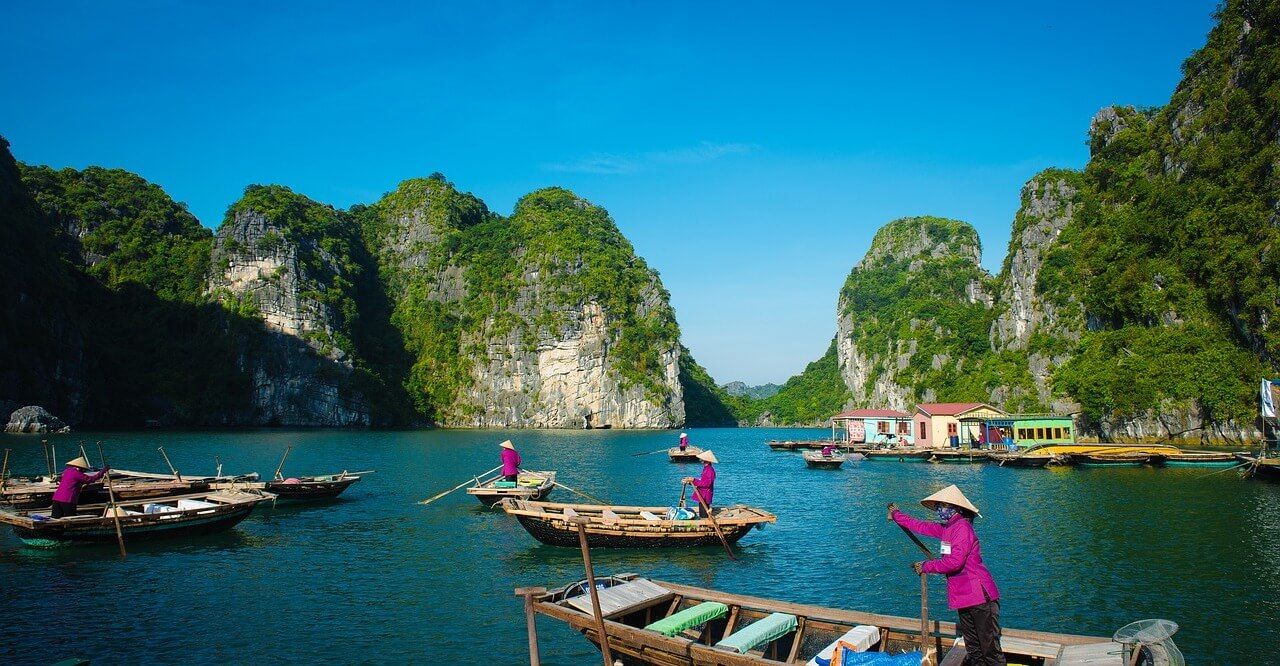 Before booking your trip, it's always a good idea to check out what your options are when it comes to transportation and how to get around in Vietnam! Knowing that Vietnam is a relatively large country (its area of 128,069 square miles making it the 65th largest country in the world) it's crucial that you pick the most efficient way to explore the country! There are numerous means of transportation in Vietnam and your choice will depend entirely on your budget, the amount of time you have and the level of comfort you prefer! But before diving into all the different options, it's only fair that we give you a heads up about traffic in Vietnam.
Traffic in Vietnam - especially in the bigger cities like Hanoi and Ho Chi Minh- is known to be very heavy, chaotic, unpredictable and mostly dominated by scooters! 'The street code' in Vietnam doesn't exist and driving habits are mostly based on reflexes rather than established rules.Traffic lights are considered just colored lights and safety distances are measured in rice grains. According to statistics in early 2016, the number of registered motorcycles in Vietnam is over 37 million (out of a population of 97 million), so be prepared to see A LOT of them during your time in Vietnam!
"In Japan people drive on the left.
In China people drive on the right.
In Vietnam it doesn't matter. "
If the idea of tackling the Vietnamese traffic yourself scares you, don't worry! There are plenty of other options to get around in Vietnam, and it doesn't involve you getting on a scooter yourself (unless you want to). One of the best ways to ensure your vacation in Vietnam is as safe and relaxing as possible is to explore the city on a guided tour. This is exactly why we have curated our very own private
tours in Vietnam
because we think it's one of the best destinations in the world and we want to help you discover it in the safest way possible! Our friendly local tour guides will ensure you get to see the real Vietnam by sharing their in-depth knowledge and advice to help keep you happy, interested and safe on your tour trip. They'll act as your personal tour guide, driver and photographer for the day – what could be better?

So what is the best way to travel around Vietnam? That depends upon you! We've listed all the means of transport in Vietnam below!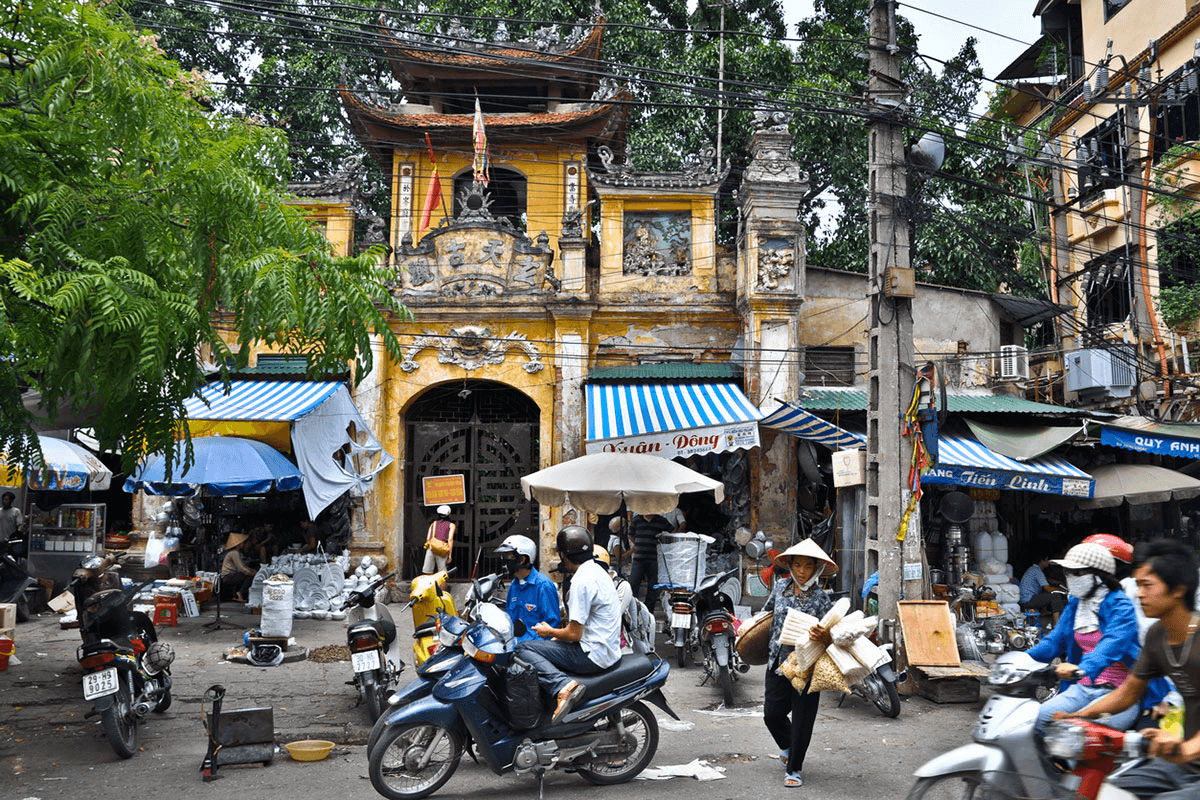 How to cross the street in Vietnam as a pedestrian
First things first. When you find yourself in Hanoi or Ho Chi Minh and you are exploring the city by foot, one of the most difficult challenges you'll come across will be....crossing the street! As we mentioned before, traffic is pretty crazy in Vietnam and crosswalks don't really matter here. To locals, it's basically just white paint on the road with no meaning. It will be a bit intimidating at first, but when you take in the following rules, you'll be able to tackle the streets like a pro!
Cross with locals: especially if it's your first time crossing a street in Vietnam, try to spot locals, follow them and copy their pace, timing and attitude.
When in the middle of the road, KEEP GOING AND DON'T STOP. Believe us, they will dodge you, even if it's by just a hair.
Meet the eyes of the people driving straight at you. This will help them avoid you.
Keep in mind that sidewalks are not only used by pedestrians, they are also being used by scooters that want to avoid traffic jams
Look confident and don't hesitate!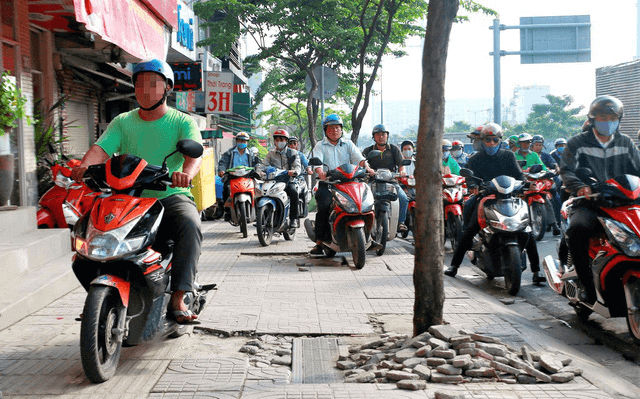 The fastest way: travel by plane
Most first time Vietnam visitors want to visit both Hanoi (in the North) and work their way down to Ho Chi Minh City (in the south), or do the opposite. If you only have a limited amount of time (or you prefer to travel comfortably), your best shot is to take a flight between these two cities.
Pros:
The quickest route between cities (less than 2 hours)
Affordable flights are available
Plenty of options throughout the day
Cons:
Harder to get to off-the-beaten-path destinations
More expensive than some buses and train options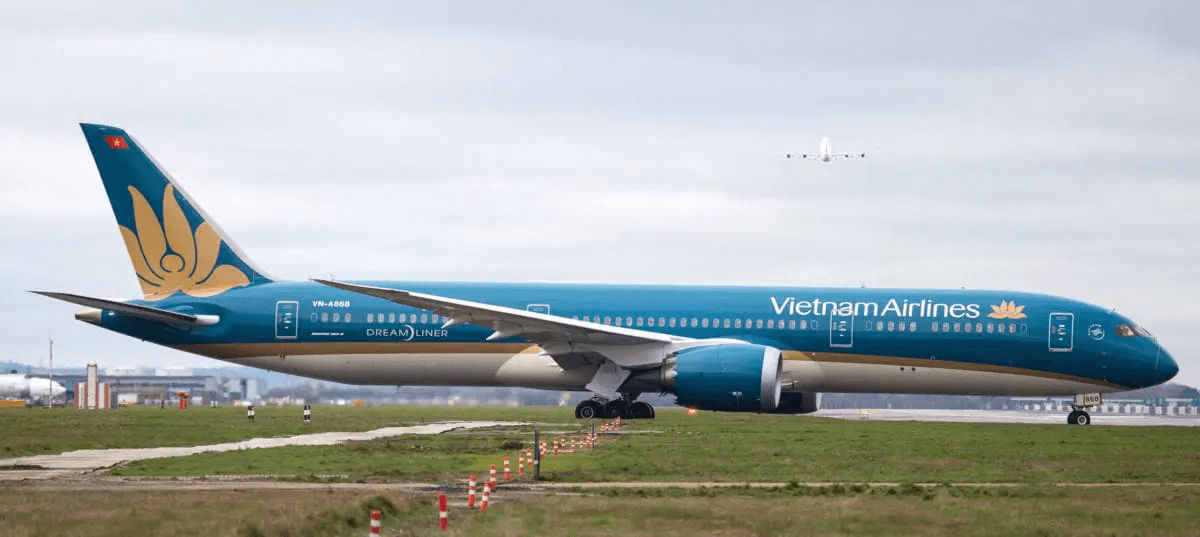 Travel by train
Vietnam has a reliable and well equipped rail system and the trains in Vietnam are better than most in Southeast Asia. The cost for getting around by train is a little higher than by bus but the extra comfort you get on a train makes it worth the extra cost. And more importantly, the trains are said to be safer than buses.
Traveling by train is a great way to discover the beauty of Vietnamese towering mountains, picturesque beaches, majestic passes and buzzing metropolises. However, Vietnamese trains are slightly different from Western trains, and obviously not the most modern mode of transportation available. To travel Vietnam by train, there are two ways you can choose, daytime train and nighttime train (aka sleeper train or overnight train).
Pros:
You'll see a lot of the country and its beautiful scenery en route
There are many class options depending on your budget
Cons:
It's a slow journey, so only consider it when you have enough time on your hands
The beds in the night trains are not very comfortable
Trains can be shaky and noisy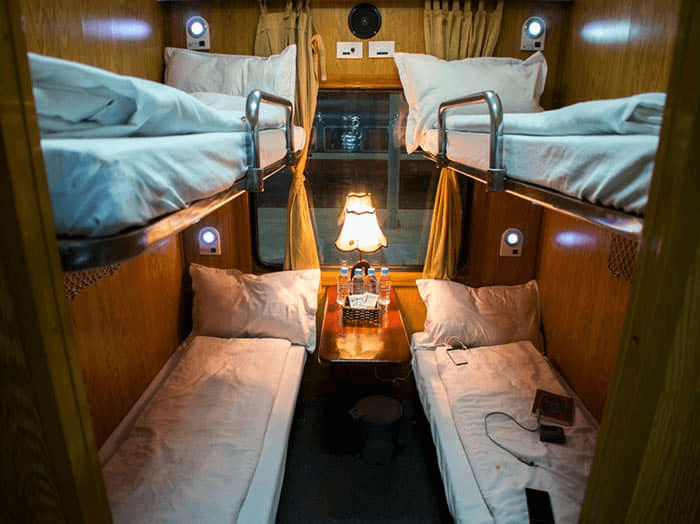 Travel by bus: The cheapest way
Traveling by bus is one of the cheapest ways to get around Vietnam, with buses connecting most major towns and cities. Keep in mind that the quality of the services and the busses can differ dramatically depending on which tour operator you chose so we recommend opting for the slightly more expensive ones, if you have to budget for it.This especially if you take overnight buses and when traveling long distances (for example, it takes around 32 hours from Ho Chi Minh to Hanoi).
Pros:
It's a very affordable option
Night buses are adapted for lying down
Include routes to many destinations, including those that can't be reached by trains
Cons:
Not the most comfortable option
Can take longer than most other forms of transport
Buses can often leave later than expected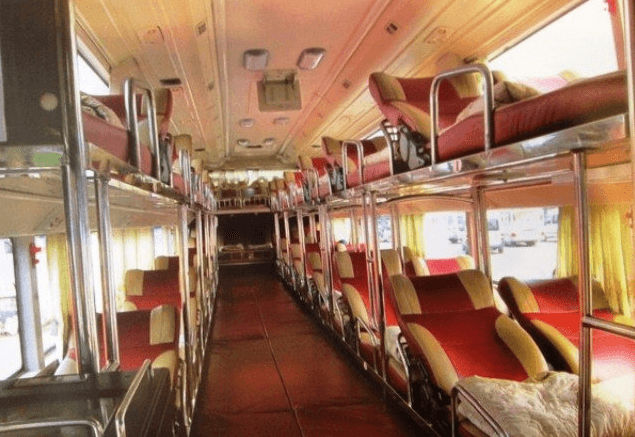 Travel with a private driver or tour guide
Traveling with a private driver is a perfect solution for people that enjoy an easy way of travel or for people traveling in group or with a family. Although this might be a slightly more expensive option, it's also the safest and most comfortable way. When driving with a local driver, you are sure they know all the ins and outs, they know how to tackle the Vietnamese traffic ànd you can personalize your trip and make stops at all the attractions you'd like to visit along the way! As you know (or don't know), we at ForeverVacation offer private, all-inclusive tours in Vietnam such as Ho Chi Minh, Hanoi, Danang and Quy Nhon, where one of our local guides will take you around i the comfort of your own private, air-conditioned car! How good does that sound?
Pros:
Everything is organized for you so you'll be stress free
It's a comfortable way of traveling
You can personalize your trip
Cons:
Not for everyone's budget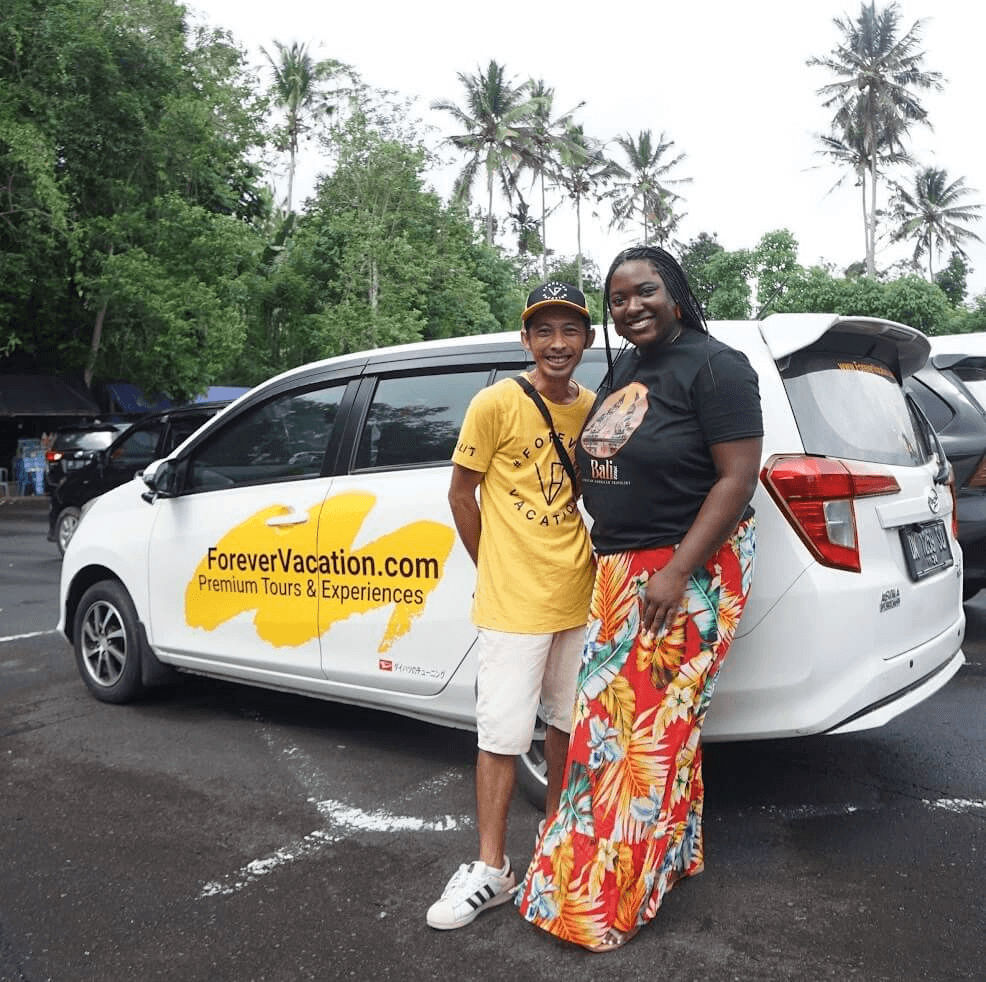 Our Best Selling Tour
All-Inclusive

A Taste Of Hanoi: The Ultimate Street Food Experience

If exploring a new culture through its food sounds like a dream come true, then you won't find any better Hanoi tours than the Taste Of Hanoi: The Ultimate Street Food Experience. As you embark on this all inclusive journey, your first stop will be to eat traditional Vietnamese 'Pho' (noodle soup), and enjoy a stroll by the Ngocson Temple. Next, you'll enjoy 'Bun Cha', a dish of grilled pork and noodles, thought to have originated from Hanoi! After enjoying some famous 'Banh Mi', and some authentic spring rolls known as Banh Cuon, it's finally time for dessert! Enjoy Vietnamese egg coffee and a sweet local treat to bring the perfect end to this tour in Hanoi.
Travel by boat
If you'd like to see Halong Bay, you' re only option is to take a boat. If you have never heard of Halong Bay, well, it's one of Vietnam's most stunning attractions – there is no way to describe Halong Bay other than as purely breathtaking. As a UNESCO World Heritage Site and natural wonder of the world, the bay features thousands of limestone islands and cliffs emerging from the turquoise sea.
Halong Bay sits off Vietnam's northeastern coast, 165km from Hanoi and it's a popular spot for boat tours, both day trips and overnight cruises, cave exploration & kayaking and no trip to Vietnam would be complete without visiting it.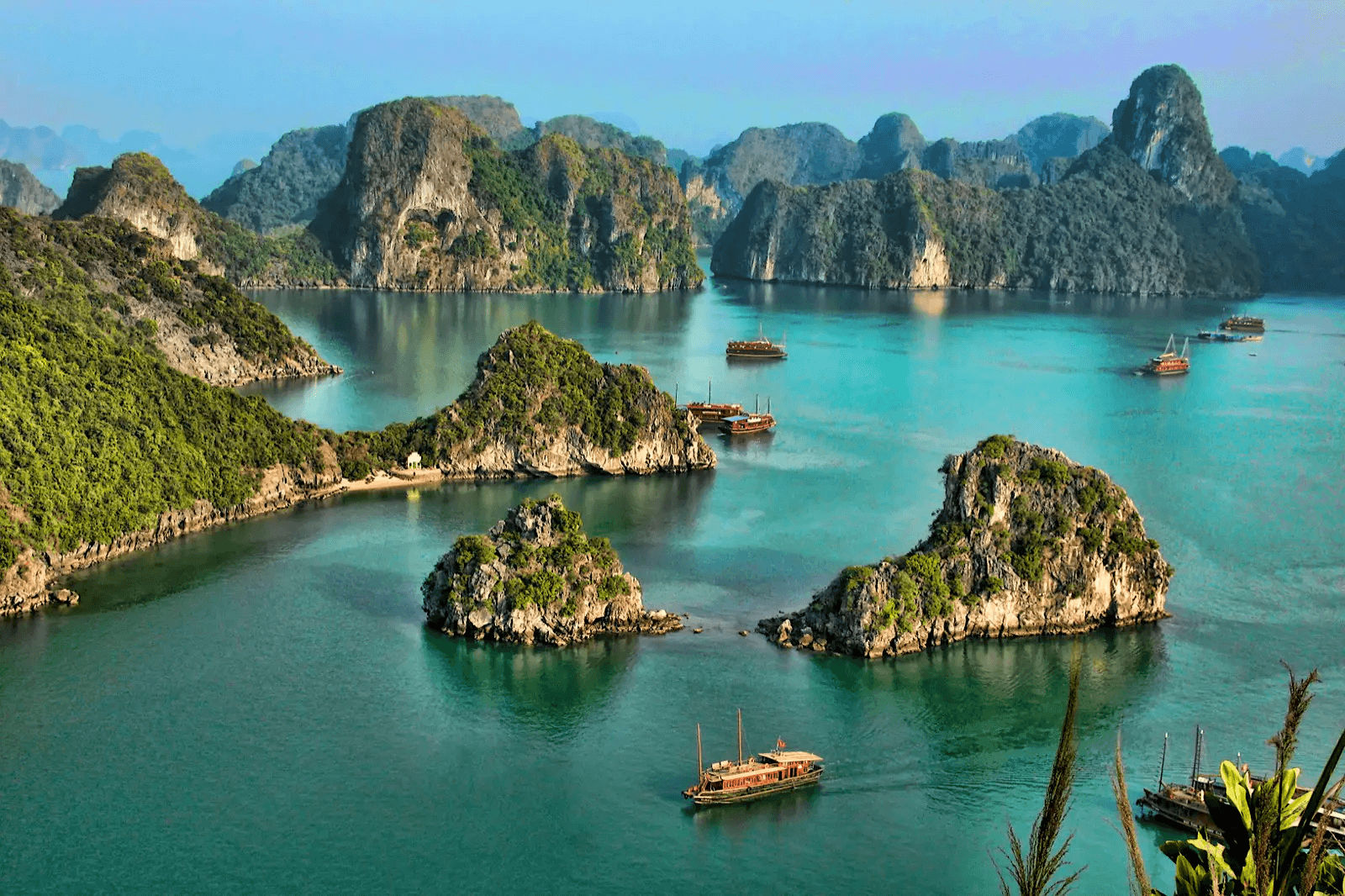 Travel by motorbike: the most adventurous way
If there is one country in Southeast Asia associated with motorcycle travel, it is Vietnam. Each year, thousands of backpackers set off on an adventure: live the unique experience of traveling Vietnam on a motorcycle. It's really a unique way of traveling around the country but we do however only recommend it to experienced motorbike drivers.
Pros:
Freedom
You can easily visit off the beaten track locations
You're not limited by anyone else's schedule but your own
Cons:
Most roads are in bad conditions
Can be dangerous when you're not used to riding a motorcycle in Vietnam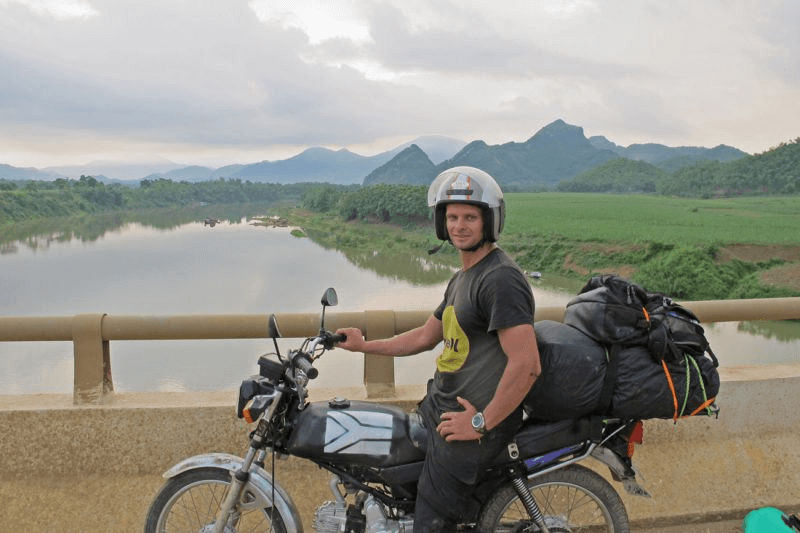 Getting around in the city
The most efficient way to get around in larger cities is by using the apps 'Grab' or 'Gojek'. Like Uber, Grab and Gojek are app-based taxi companies that will allow you to 'order' scooter and car rides just like Uber. It's a super easy and cheap option for those who are on a budget!
Journeys are reserved via your mobile phone (maybe get a local sim card for this one) and the journey has a fixed fare meaning that you'll avoid arguments with the drivers. The application allows payment by card or cash!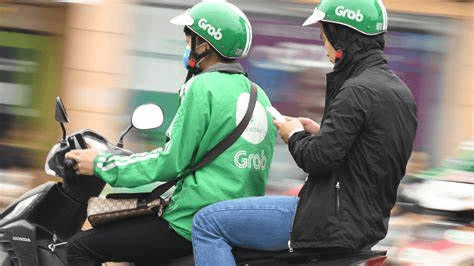 Conclusion:
When you finally decide to book that holiday and hit Vietnam, you will see it has so much to offer along the lines of history, culture, traditions and architectural beauty. Your time in the country will be exciting and full of adventure as you visit temples, food vendors and shopping markets.
After reading this blogpost you will feel 100% confident and ready to explore Vietnam. So pack your bags and get excited! Your Vietnam adventure awaits you!
And don't forget to check out our amazing tours in Vietnam! You'll be guaranteed to have the most memorable time with us!
Get your VACATION on!
Expertly curated emails packed full of vacation inspiration, travel tips and more!