Is Chiang Mai Safe to Visit?
Is Chiang Mai Safe to Visit?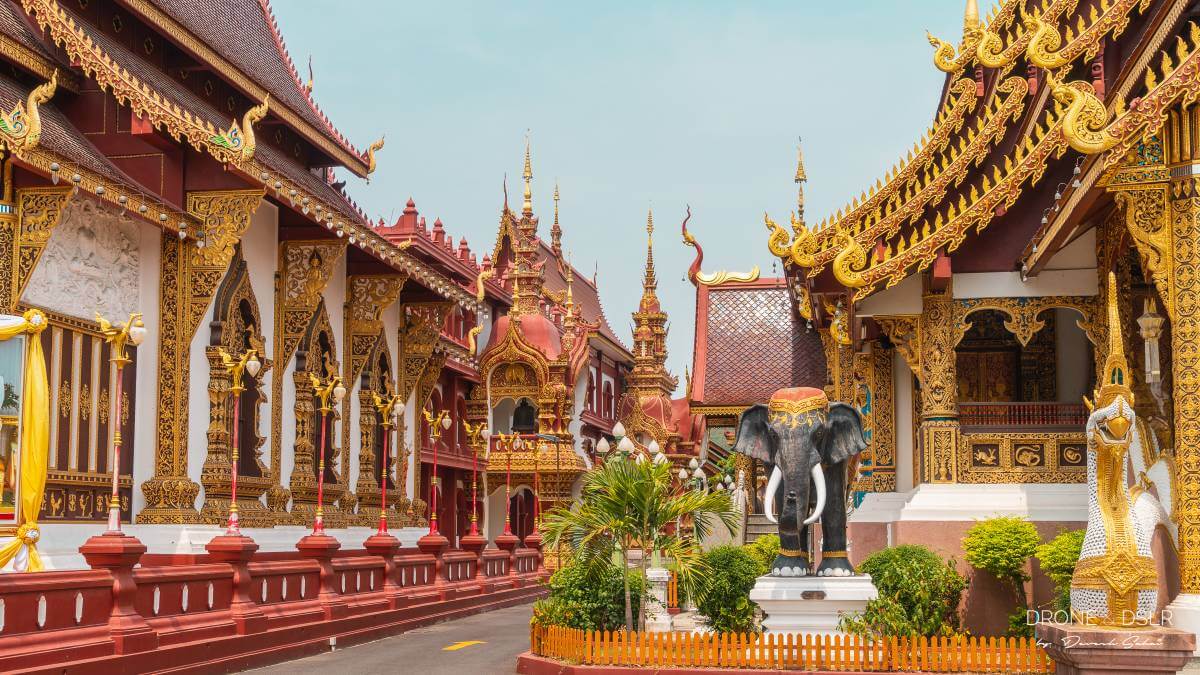 Yes, generally speaking, Chiang Mai is a safe city to visit but that doesn't mean it doesn't come with its own unique crimes. Petty crimes (pick pockets, con artists and scams) do exist here– but not nearly to the same extent as other cities the same size as Chiang Mai. Instead, the dangers are relatively unusual for a city that's so touristy and we can almost guarantee you'll have a pleasant, trouble-free stay here!
Chiang Mai is one of the most popular destinations in Thailand, perhaps second only to Bangkok in its appeal. It's a cool mountain area known for its hill tribes, lush rainforests, elephant sanctuaries & interesting cuisine and it boasts such natural treasures and tranquility that it's mostly visited by tourists who just want to get away from the hustle and bustle of Bangkok.This isn't to say that it's completely secluded – no: it's surrounded by countryside and mountains, but it also has a genuine city center and you're completely in touch with civilization.
Sometimes people seem to overlook the fact that Chiang Mai is the biggest city in northern Thailand and the second biggest city in Thailand and like any big city, it's not completely free from safety concerns. With a small threat of natural disasters, scams and out-of-control tourists, there are a few things you should be aware of before traveling to Chiang Mai.
One of the best ways to ensure your vacation in Chiang Mai is as safe and relaxing as possible is to explore the city on a private tour. This is exactly why we have curated our very own
private tours in Chiang Mai
– because we think it's one of the best destinations in the world and we want to help you discover it in the safest way possible! Our friendly local tour guides will ensure you get to see the real Chiang Mai by sharing their in-depth knowledge and advice to help keep you happy, interested and safe on your tour trip. They'll act as your personal tour guide, driver and photographer for the day – what could be better?
Before we go deeper into the safety subject, we thought we'd share some of our other blog posts on Chiang Mai that might be interesting for you! We've been working hard to create a Chiang Mai travel guide where you can find all the best tips and tricks, curated by yours truly! Feel free to explore some of the following subjects, as they may come in handy when planning your next holiday!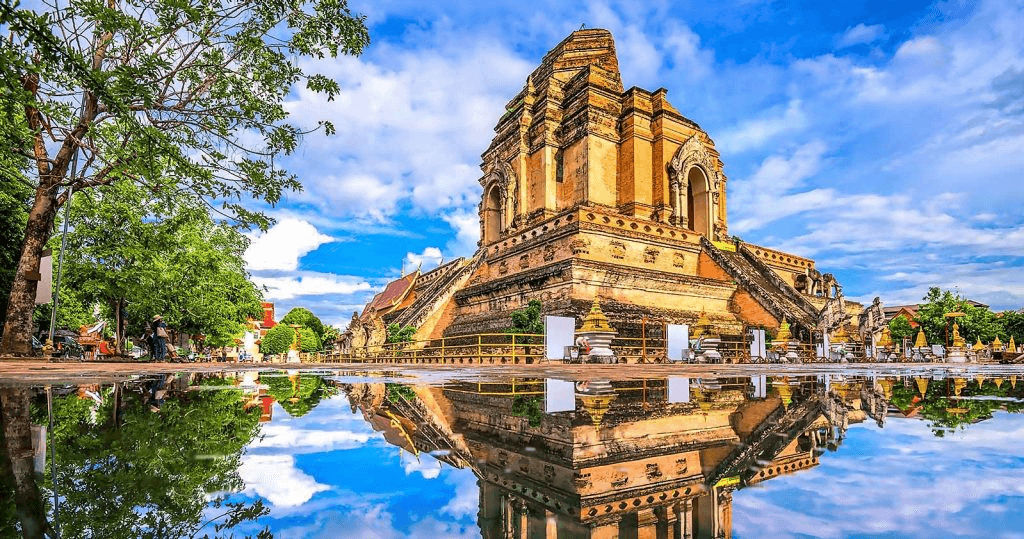 Are there unsafe areas in Chiang Mai?
There is not really such a thing as shady neighborhoods travelers should avoid. But petty crimes, if they occur, occur in areas tourists and foreigners frequent. These areas include the area within the moat, Chiang Mai's Walking Street, the Night Bazaar, Wua Lai Walking Street, JJ Market, Zoe and Yellow, and Loi Kro.
Some tips on how to stay safe in Chiang Mai
Do NOT insult Thai royalty, this could get you in serious trouble. You should never, under any circumstances, say or mumble anything negative, or make jokes about the Thai royal family, as you might even get attacked!
The air pollution can be bad. Between February and April is probably the worst to visit Chiang Mai if you are sensitive to smoke, as fields in the countryside around the city are burned off. Smoke from similar activities in Myanmar, Indonesia and Malaysia can also reach Thailand. It's often referred to as the "southeast Asian haze".
Watch out for pickpockets and scammers: Whenever you're in a crowded area, like the Chiang Mai Night market, pay special attention to your belongings. Don't leave your phone in your back pocket or sling your purse over one shoulder.
Drinking in public is probably not the best idea. Certainly, don't do it around Tapae Gate, it's a 1,000 baht fine.
Floods: Monsoons are normal during the rainy months and some streets might get flooded and mud streams can occur outside of the city. Simply stay inside when the rain starts, don't try to drive down flooded streets and use some common sense.
Stay away from drugs: getting caught with drugs is SERIOUS in Thailand and drug trafficking actually carries the death penalty. The police are not to be messed with and they occasionally carry out raids on some of the most well known clubs and bars, so take our advice and just stay away as the risk is definitely not worth it!
Protect yourself from pesky mosquitoes: mosquitoes are very much a thing in Chiang Mai (particularly in the greener areas) so remember to pack your bug repellent as you don't want to spend your entire vacation fighting the urge to itch!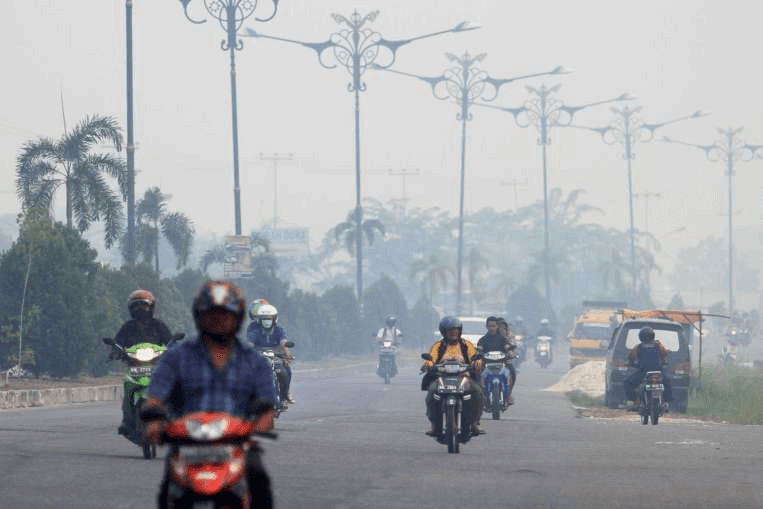 Most common scams in Chiang Mai
Chiang mai is known for its tourist traps and scams, so we've a listed some of the most common ones below so you can recognize and avoid them:
Tuk tuk scam: Tuk-tuks are a fun form of transportation, but beware of a common scam—overcharging passengers. Be sure you agree on a price before getting in.
Motorbike scam: This is a common scam throughout Thailand. If you rent a motorbike beware! The renter might find new "damages" on the bike once you return it, and insist you pay.
Gem scams: You may come across some beautiful gems in Chiang Mai. The seller will insist that they're valuable but that they'll cut you a good price. Don't fall for it. The "gems" are likely just pieces of glass.
In Chiang Mai, also be careful with your credit card. Travelers have reported having their information stolen via card scammers installed in ATMs.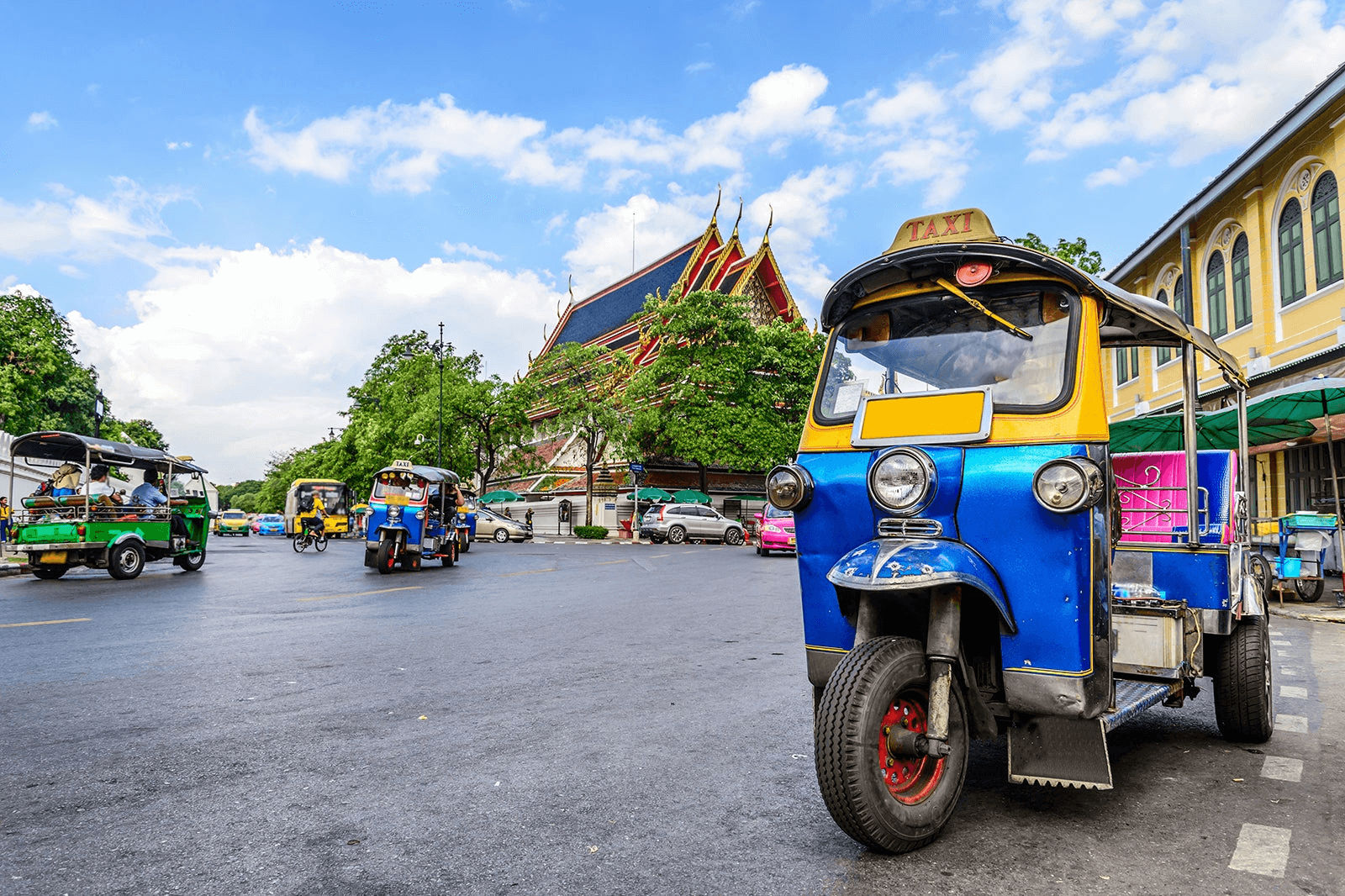 Is Chiang Mai safe for solo travelers?
Absolutely, yes! The locals are friendly, the city shuts down fairly early in the evening, but as with any city, be sure to keep your wits about you and travel smart to avoid any problems during your trip. Lock your valuables away when leaving your hostel, keep your phone and wallet close when going out … you get the point. For no reason should any traveler feel as though they should not travel to Chiang Mai because they are alone!
Is Chiang Mai safe to drive?
We strongly recommend not to drive yourself when in Chiang Mai because it has the highest rate of road accidents in Thailand! Thailand roads are the place where many motorbike (and car) accidents happen, especially in the mountainous areas of Chiang Mai. These places have completely new traffic rules for tourists that they are not used to. And even though there are traffic laws in Chiang Mai, you will notice they are rarely followed nor enforced. As a tourist, it's better to rely on public transportation, taxis, ride share apps such as Grab or even better...a private driver!
If you do decide to tackle the Chiang Mai traffic, please take in the following safety measures:
Make sure to invest in travel insurance! For more information you can check our blog post about Thailand travel insurances
ALWAYS, and we mean, always wear a helmet! Even if the locals don't.
Improve your driving skills at home before your trip. Rent or borrow a scooter and drive around your town. It is important to know the basics: how to use indicators and how to keep your balance.
As a tourist you need an international driver license
When you first drive on the road here, remember to stick to the left side
Don't park at white and red curbs
Stay away from songthaews – red taxis, which in Chiang Mai are used as busses/taxis. Drivers stop without warning, even in the middle of the street, they don't use indicators and change lanes whenever they feel like it.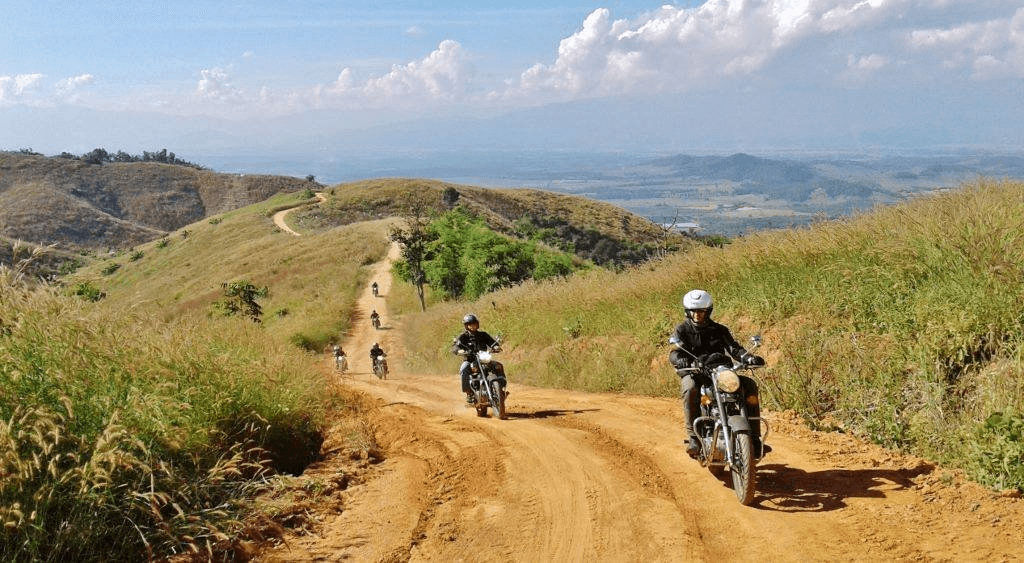 Our Best Selling Tour
All-Inclusive

Ultimate Chiang Mai Countryside Tour (Half Day)

Our half-day Ultimate Chiang Mai Countryside Tour is perfect for those visitors who might be short on time whilst in Thailand. This Chiang Mai tour takes you out of the city and into the countryside where you'll learn more about the locals and their long standing traditions. You'll visit a hillside temple and ride a tractor to an organic farm, learn about the 600+ year old Tai Lue history of Ban Luang Nua village and see traditional handmade weaving. This is one of our best culturally-packed Chiang Mai excursions so you won't have to worry about a thing.
Is it safe to eat street food in Chiang Mai?
You definitely shouldn't be afraid to try street food in Chiang Mai. Just make sure you eat at a busy, popular food stall and avoid food that's been sitting around in the sun, uncovered, and on show all day. Instead, opt for meals cooked fresh in front of you. If you're the sort of person who's prone to a bad stomach, then you should probably be avoiding things like papaya salad or cut fruit and be careful of seafood and buffet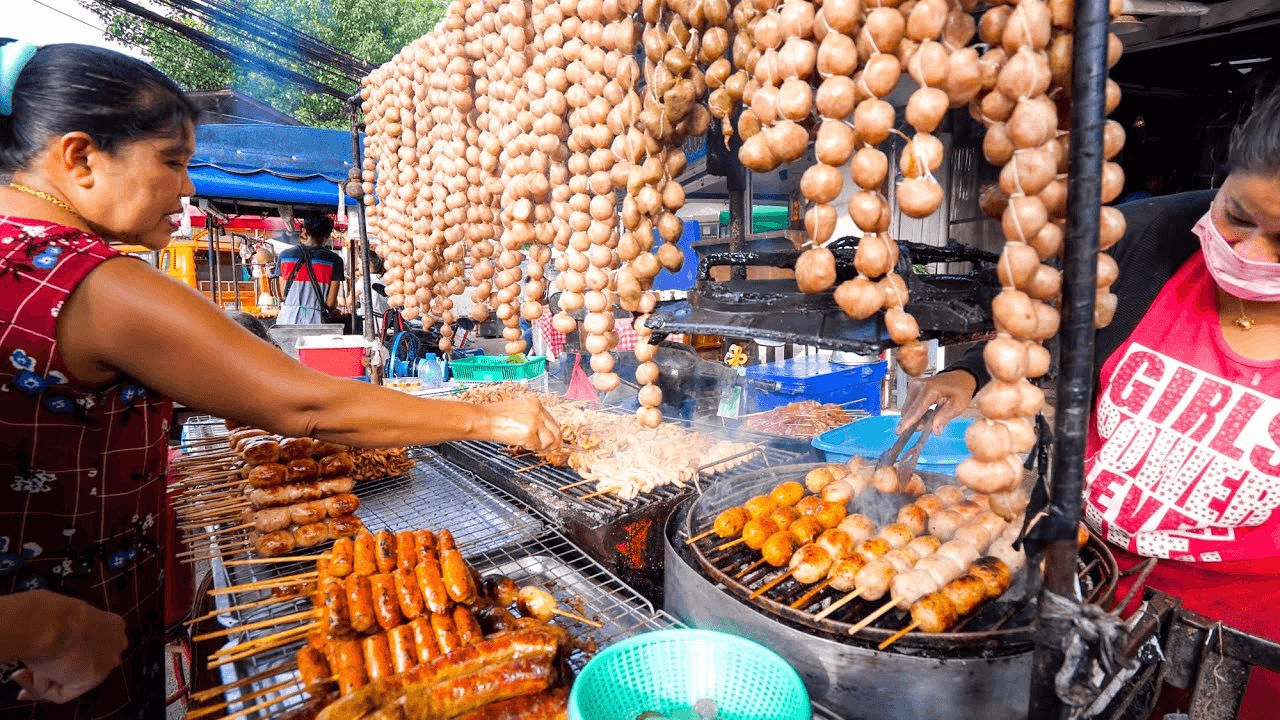 Conclusion
After reading this article, we hope we managed to ease your mind when it comes to safety in Chiang Mai and there's really nothing to worry about! Chiang Mai is an incredible travel destination - it's gorgeous, affordable, and great for solo travelers, couples or families. As long as you take basic precautions to keep yourself safe and happy, you'll have an amazing trip!
Another great way to ensure you have fun and stay safe is to book onto a tour. All of our tours in Chiang Mai include your own personal driver and tour guide for the day, a friendly local guide who will be happy to show you around their home and share their knowledge with you! What better way to experience the wonders of Thailand!
Get your VACATION on!
Expertly curated emails packed full of vacation inspiration, travel tips and more!